Working together we can restore a  flourishing and healthy social life
Editor's note: This is an evolving article that we will continue to update and expand upon through the Pandemic. Updated 5/20/2020.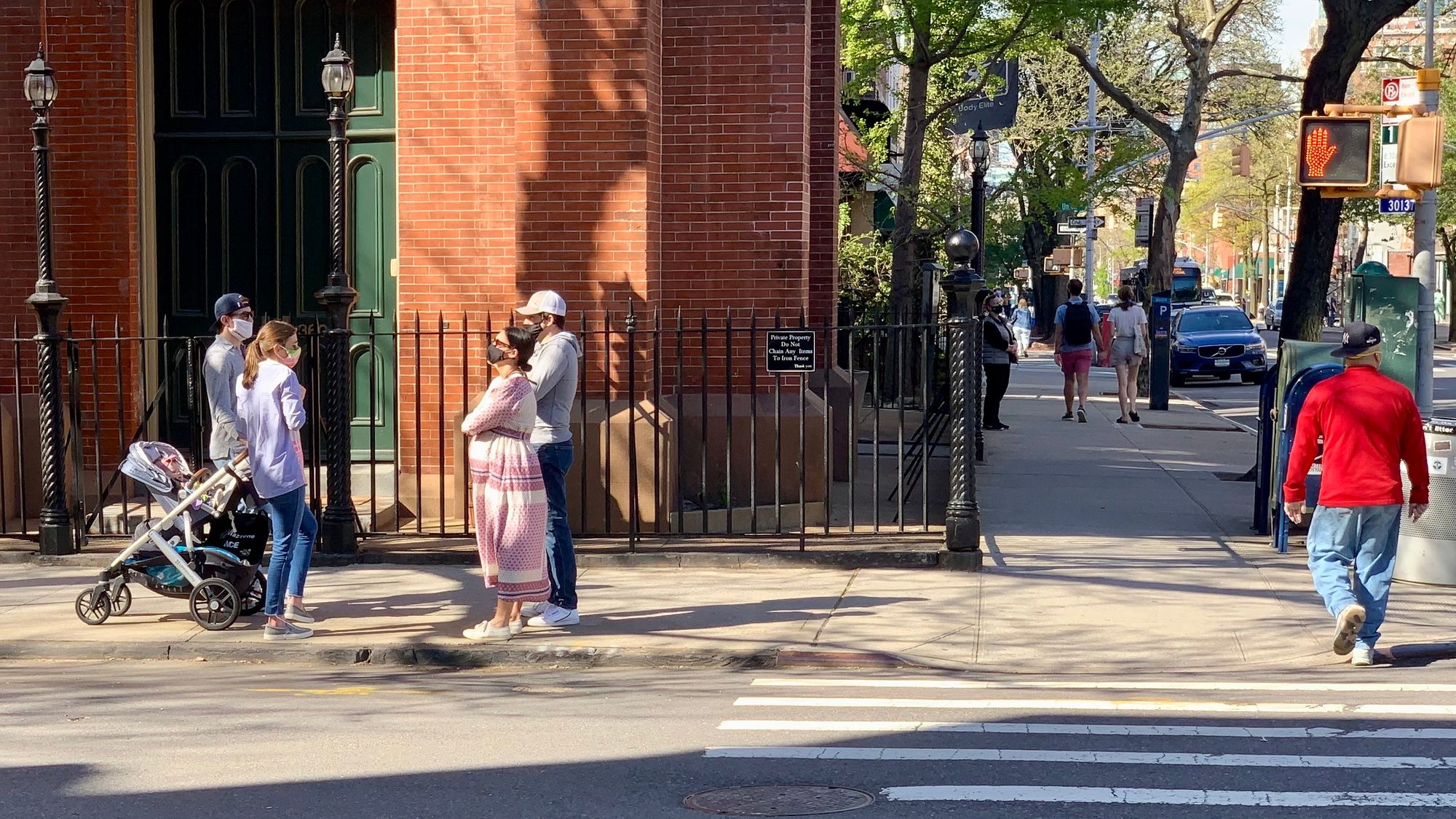 To beat the coronavirus, to reopen our communities, to repair economic damage, and to save millions of lives around the world—we need to consult the experts. This means medical professionals and government officials, of course, but also the people who know the most about their own communities: the people who live there.
Top-down policies to stop the spread of COVID-19 hatched in distant offices are destined to fail over the long run if they do not draw upon the wisdom of everyday people, who understand what will make a difference in their communities.
Already we are seeing safety measures being scaled back in response to noisy outbursts. Returning to business-as-usual too early could heighten death rates and prolong economic devastation. So how do we continue necessary public health protections while addressing mounting public fears about the consequences of locked-down communities? Especially as the crisis drags on, trying the patience of of more and more people?
There is now a lot of talk of quarantine fatigue.  The infamous pool parties at Lake of the Ozark's resort are one example.  But so are the riots in Minneapolis, which were clearly caused by decades of frustrations about police misconduct and social inequity but fanned by weeks of pent-up social isolation.
The answer—based on decades of practice in all kinds of communities —is enlisting the ideas of everyday people when making protection plans. They know the ins and outs of what will work in their own neighborhoods and towns—expertise which can be applied to achieving the twin goals of keeping us and our communities healthy.
The big idea here is to "tip-toe" our way back to a flourishing social life. This means capitalizing on this local knowledge to make sensible choices about how to reopen our communities at the same time as strengthening support for safety measures by involving local people in the decisions.
"The basic principle is to allow activities that have a large benefit to the economy or human welfare but pose a small risk of infection." —Bill Gates
10 ways to create flourishing communities today
Connect Socially with Proper Distancing
Encourage Promenading on Major Streets
Use Sidewalks and Streets to Restore Social Connections
Bring the Inside Out, Retail Stores and Restaurants
Bring the Inside Out, Public Buildings
Pay Special Attention to Seating, Art and Other Public Space Amenities
Take advantage of Markets as Underused Assets in Communities
Transform Streets as Places for Walking, Biking, Transit, Cars...in that Order
Make Sure Vulnerable and Special-Needs People are a Priority
Have FUN
See our previous article for pre-COVID-19 ideas: 9 Ways to Reinvigorate Towns & Cities Everywhere.
Note: Most examples shown here were taken before the coronavirus pandemic
1. Connect Socially with Proper Distancing
People need to be seen, heard and empathized with. That can happen with a nod, wink, smile, a few nice words, a casual remark, or a short conversation. These connections engender relationships and positive outcomes that people want and need in order to see the positive side to what we are facing.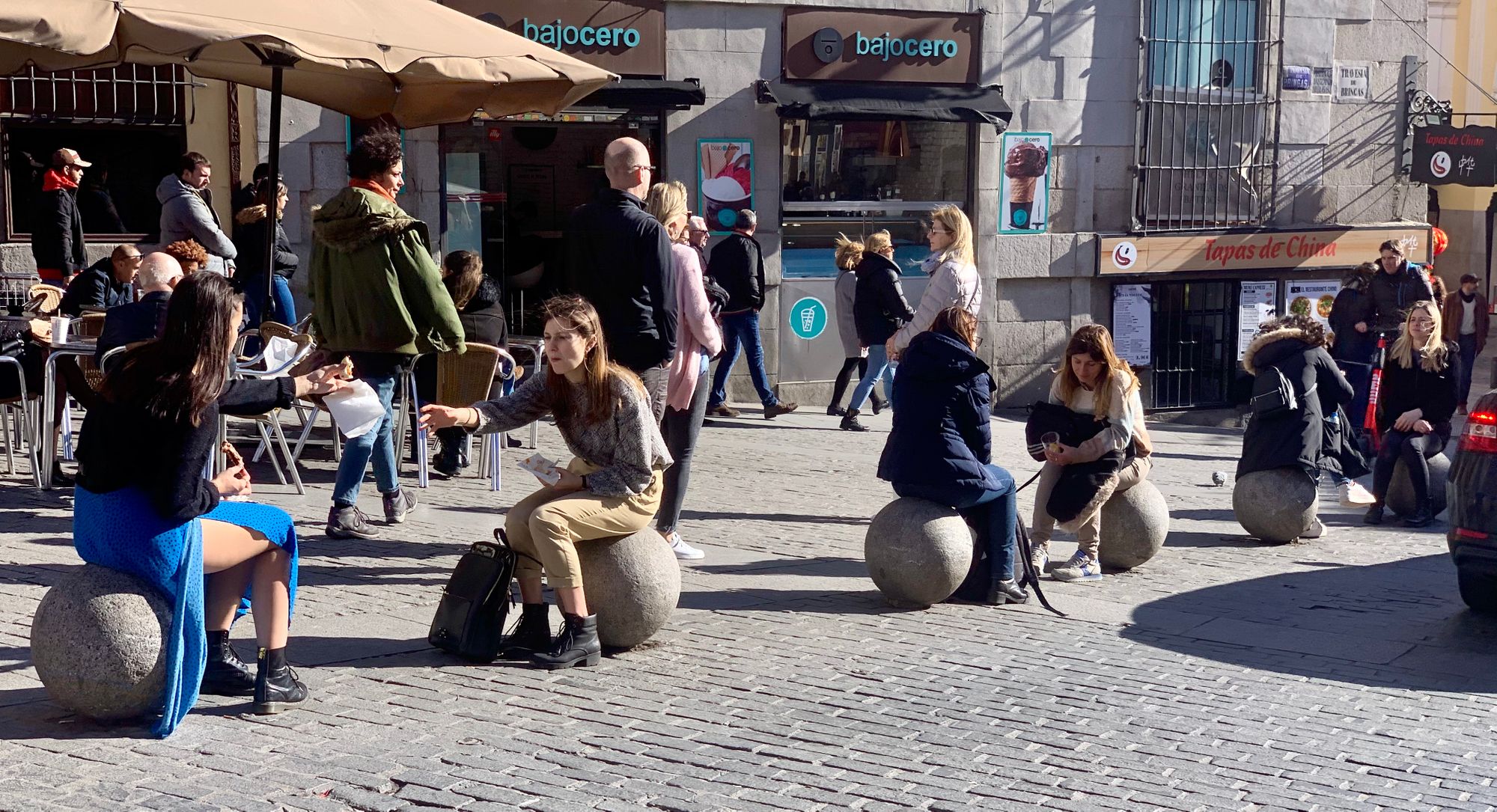 2.  Encourage Promenading on Major Streets
Bring back the promenade experience—It could start with a Sunday, then expand to weekends and a few afternoon and evenings during the week a stroll along a familiar route to see friends and neighbors, like the famous "passeggiata" in Italian towns.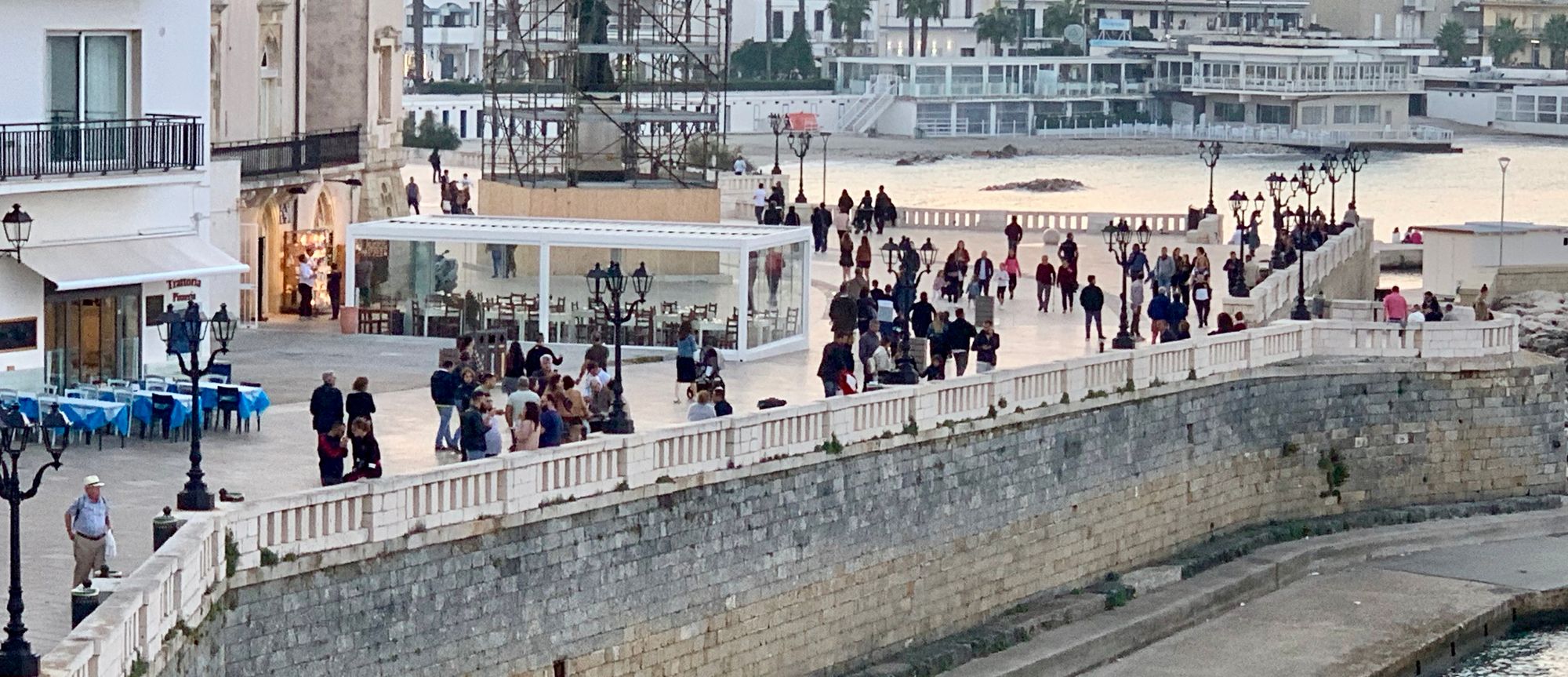 3. Use Sidewalks and Streets to Restore Social Connections
Sidewalks in many cities are too small, and barely allow people to pass each other going in opposite direction. Many people are walking down the middle of lightly traveled streets as the only way to keep physical distance. What if one-third of streets were vehicle-free, another third shared between vehicles and people on foot or bikes, and the last third were primarily for vehicle traffic but with fewer lanes? Then sidewalks could be immediately doubled in size, and parking would move out further from the curb, allowing proper physical distancing and encouraging social connections.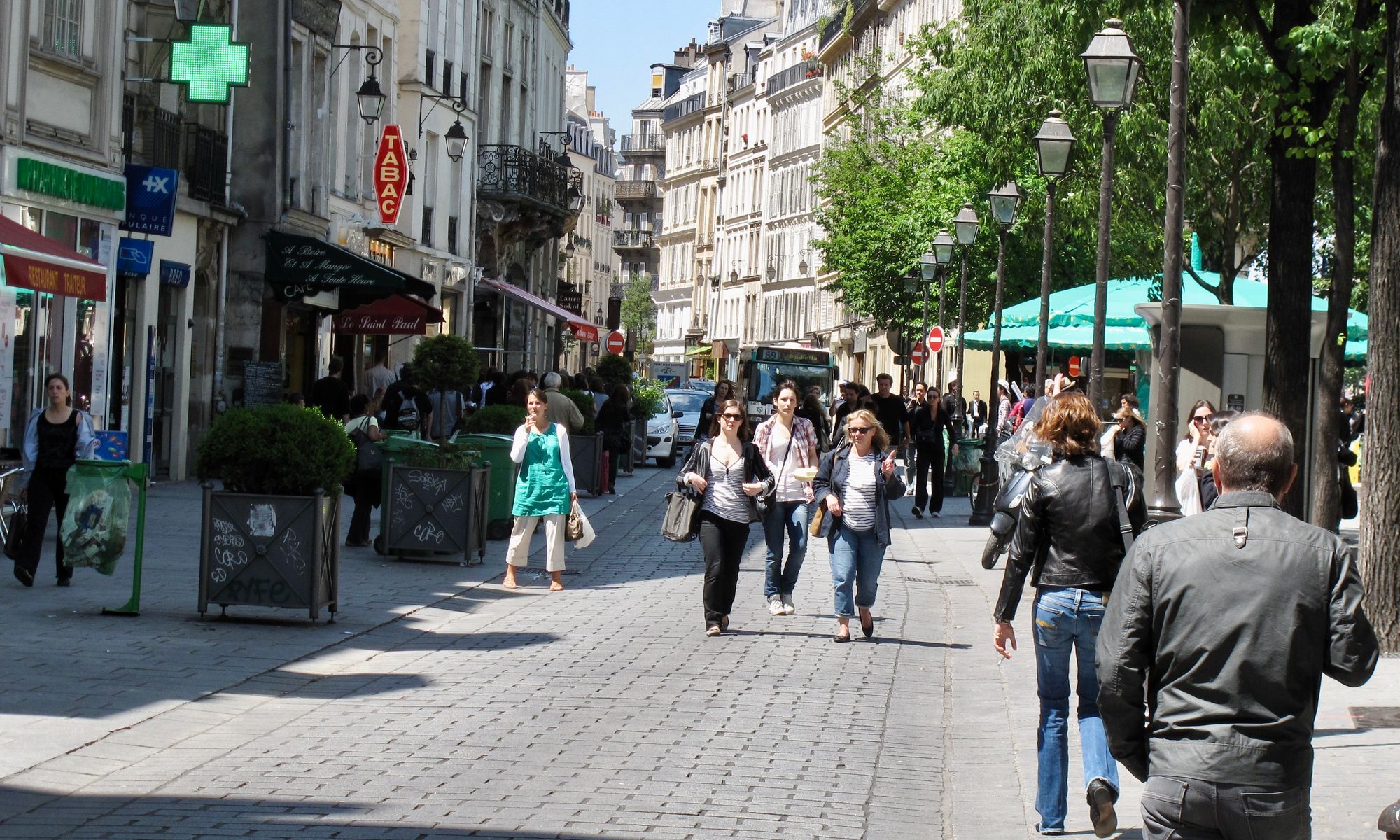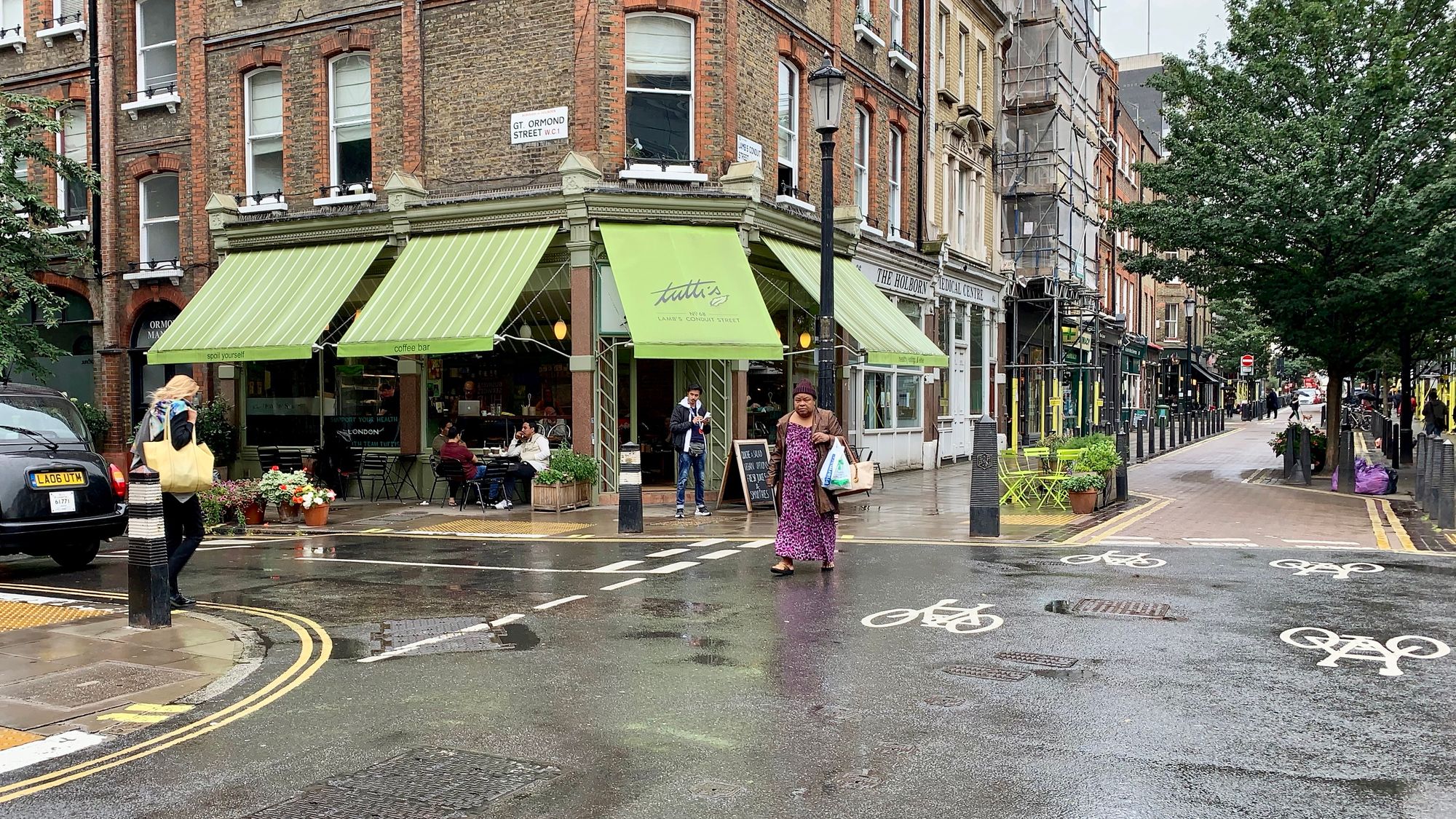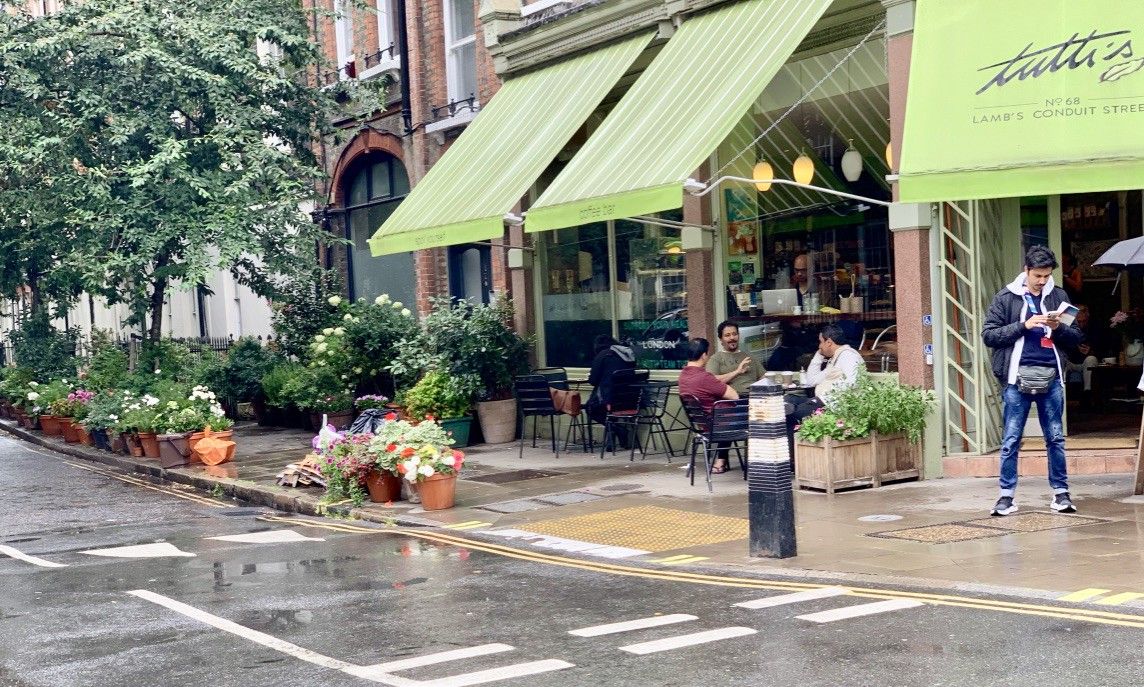 4. Bring the Inside Out of Retail Stores and Restaurants
Stores and restaurants should be allowed to use sidewalks as outdoor displays for their businesses. Many restaurants already have displays of food, along with a station for takeaway items.  By widening sidewalks, restaurants can use extended curbs for outdoor seating at properly separated tables—which would free up room for physical distancing inside. The goal is to reconnect the community with their local businesses.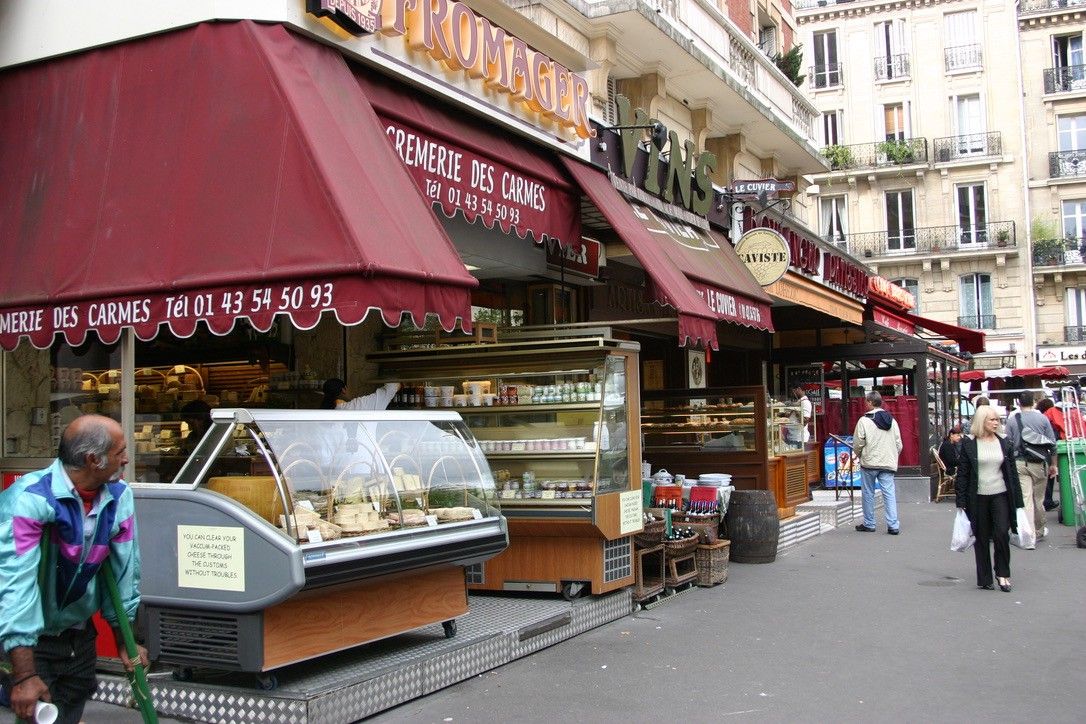 5. "Bring the Inside Out" of Public Buildings
The public spaces  around government buildings, religious institutions, schools and cultural centers could all be used constructively by the broader community. Working in partnership with communities, these buildings could become places for small exhibitions (such as students displaying their artwork ) and gathering spots with appropiate physical spacing.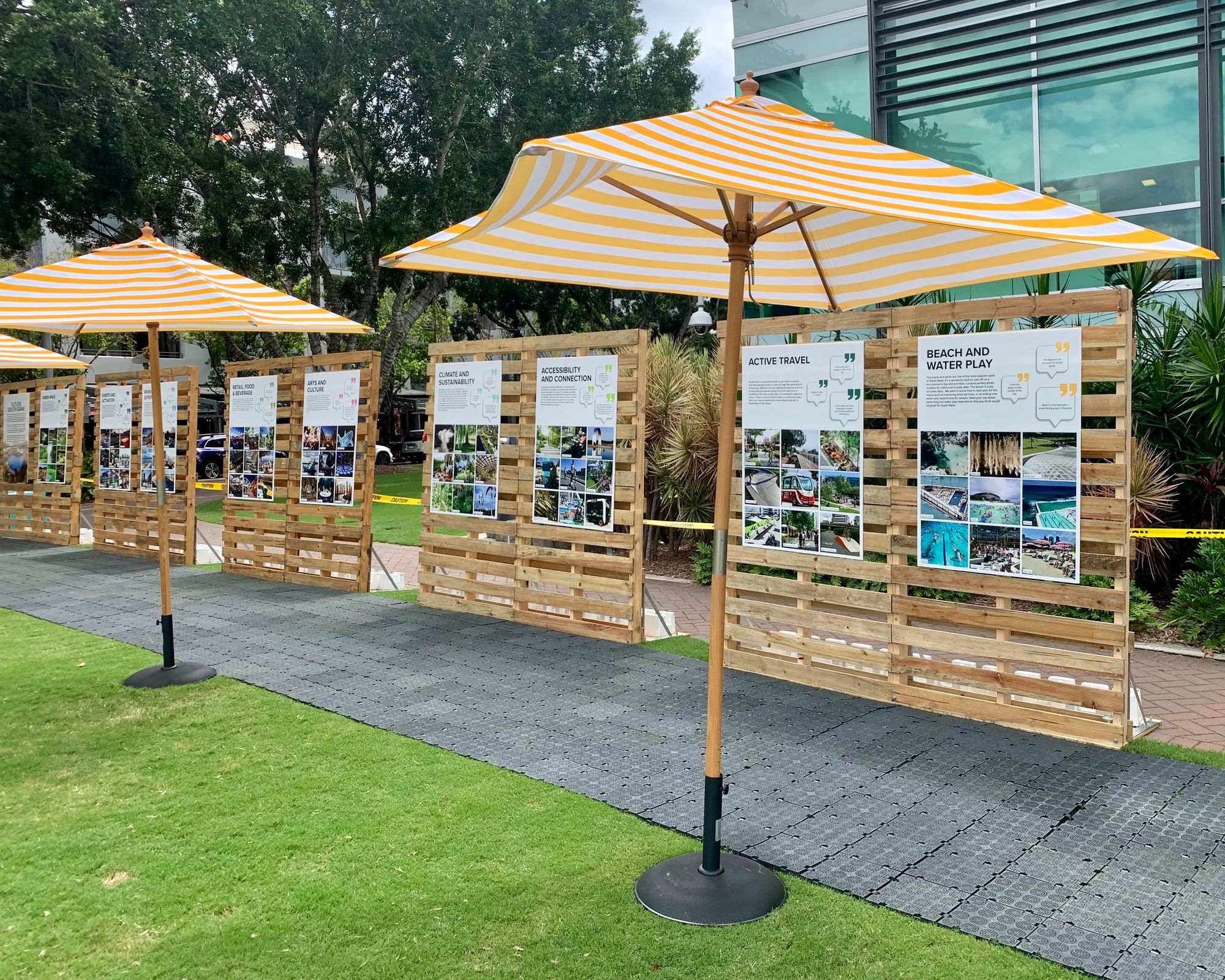 6. Pay Special Attention to Seating, Art and Other Amenities
Besides just having seating with appropiate distancing, entire sections of streets  and street corners for people can be created by extending sidewalks, so multiple types of seating, can be properly placed.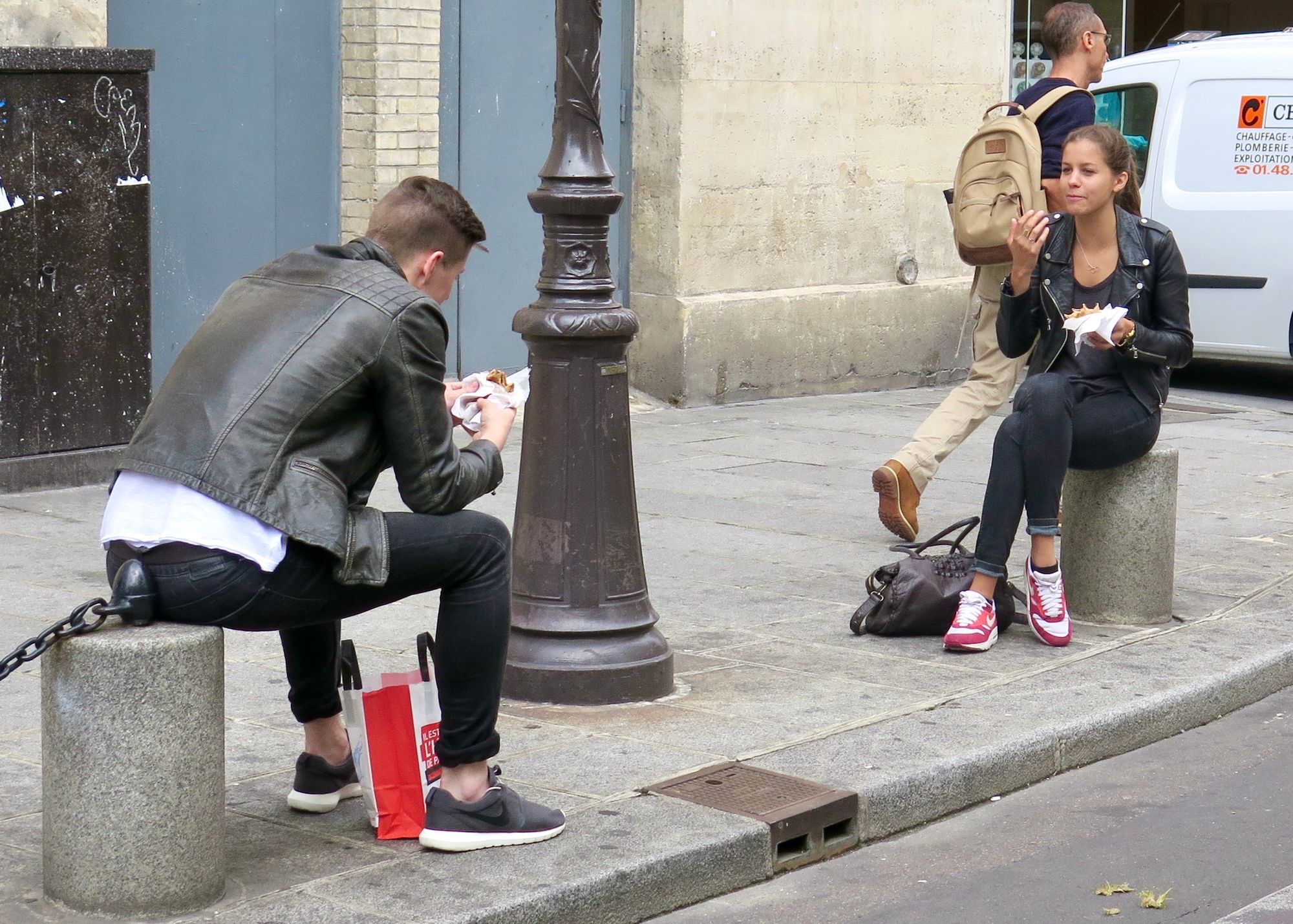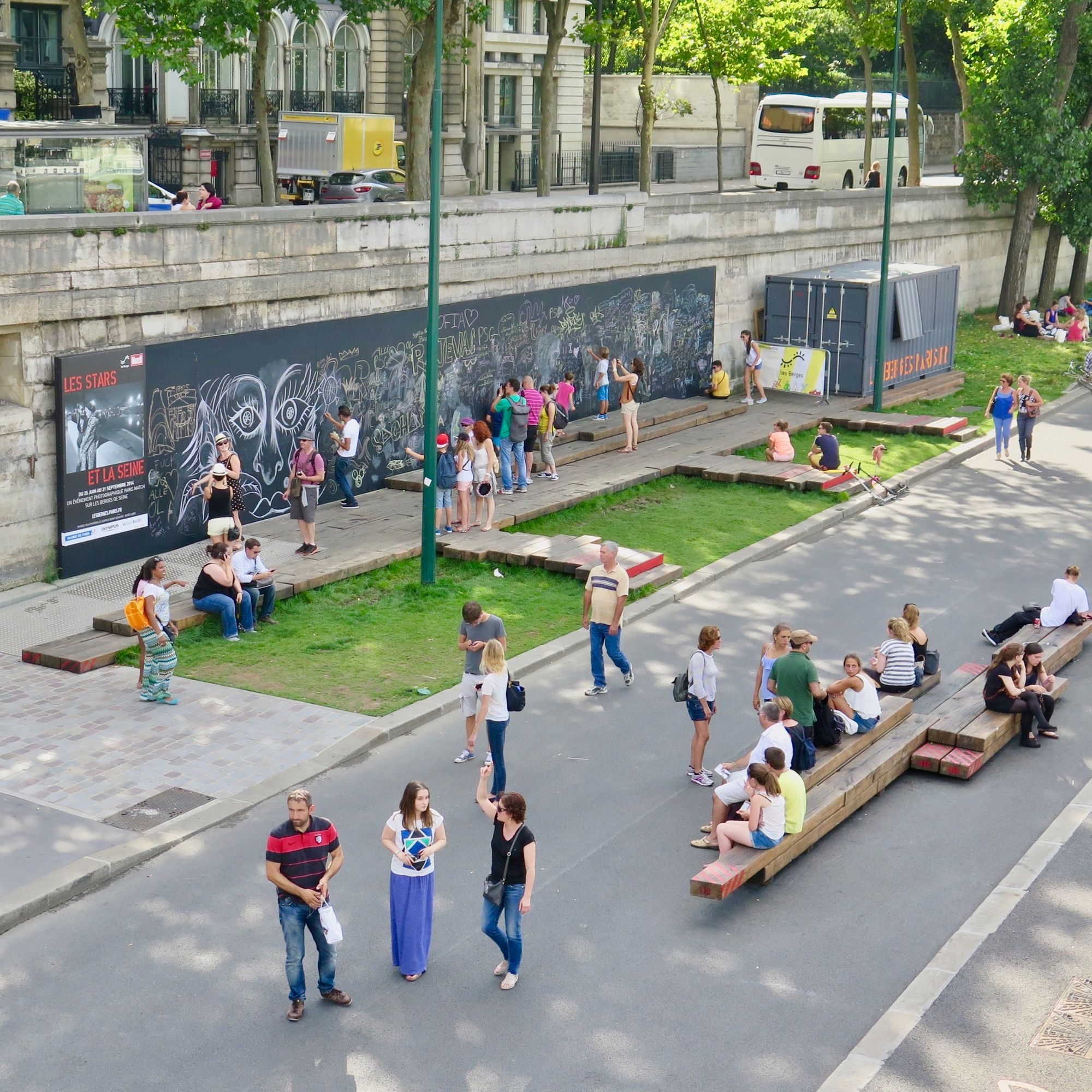 7. Transform Streets as Places for Walking, Biking, Transit, Cars...in that Order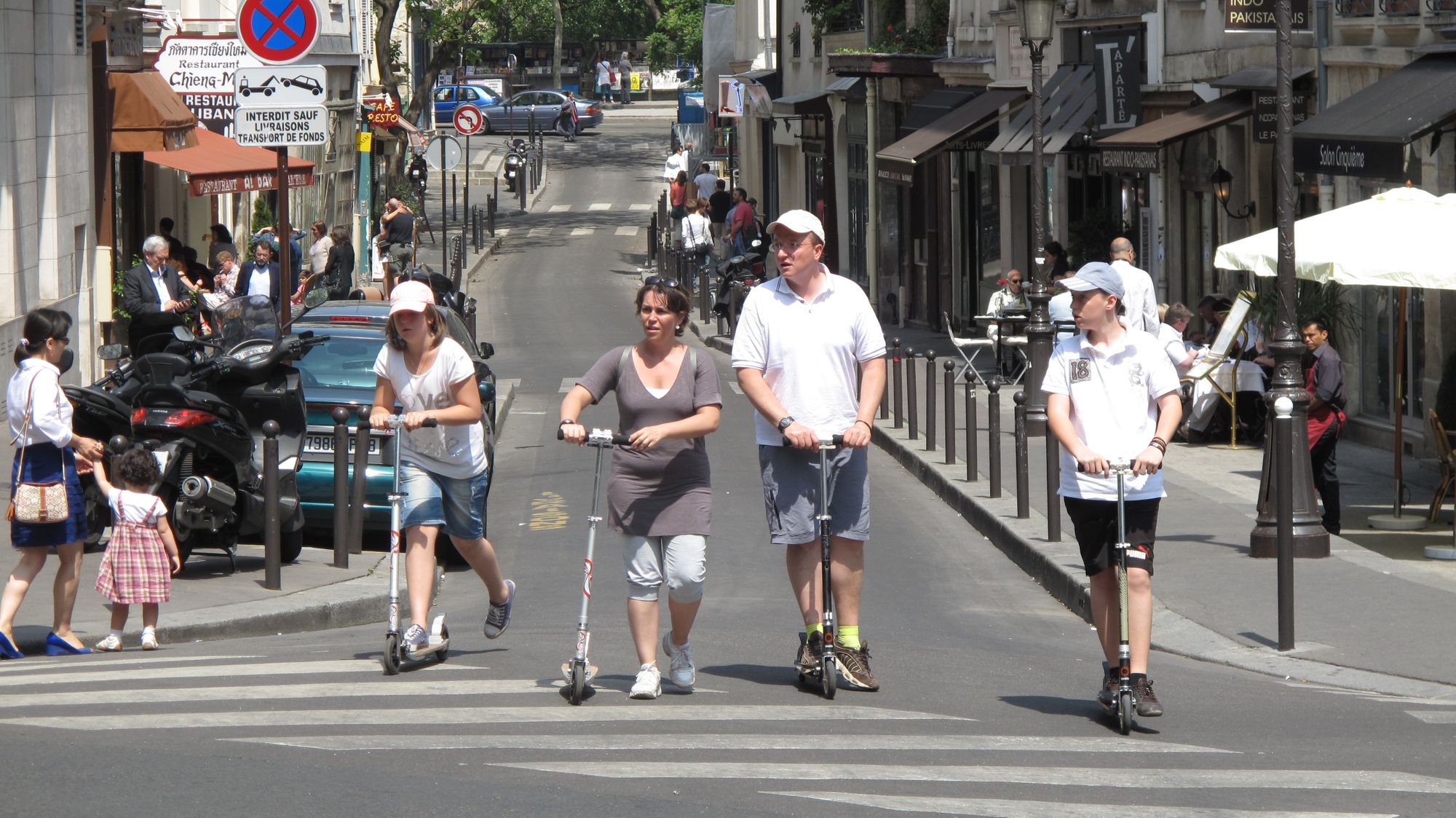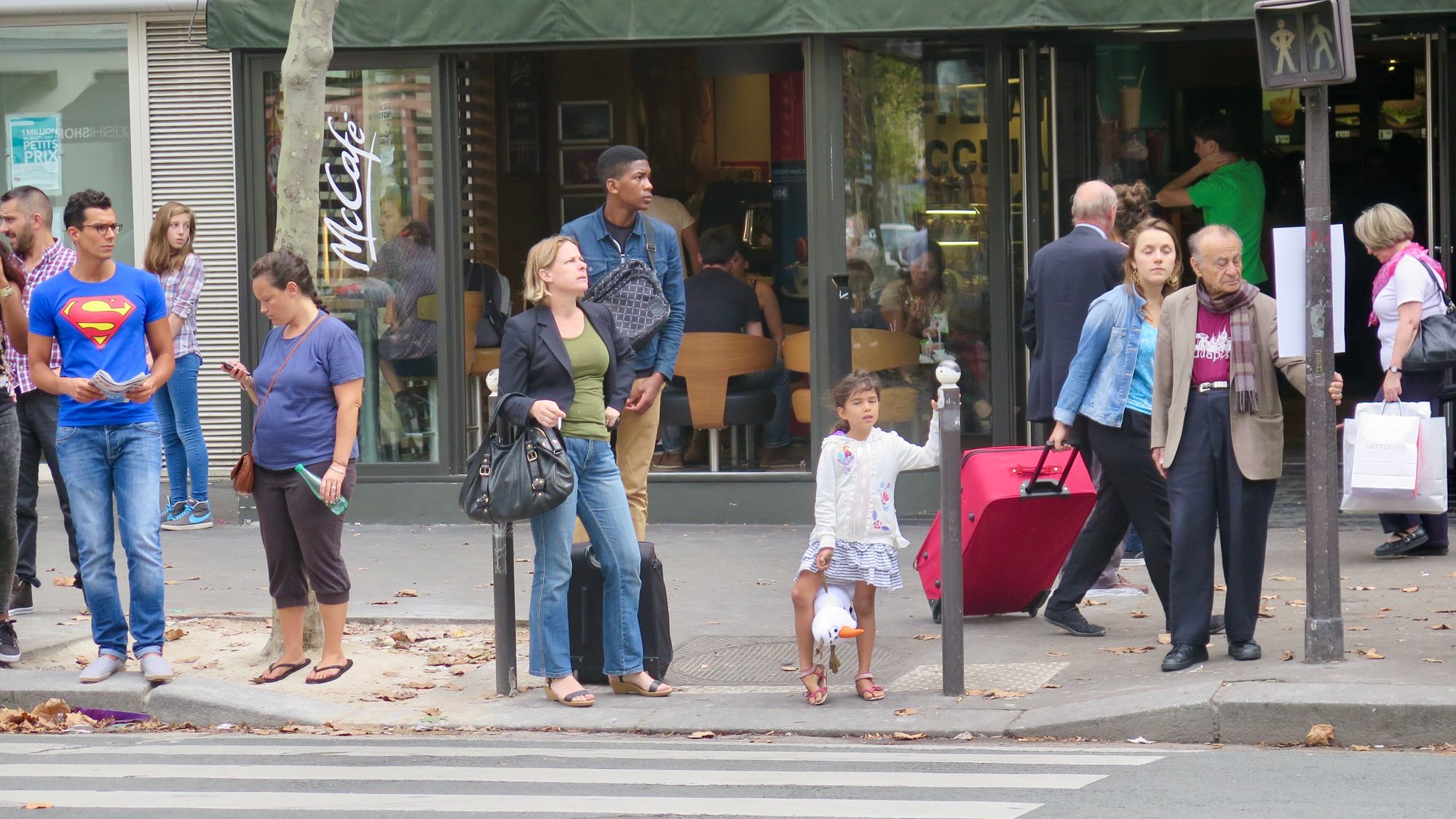 8. Take Advantage of Markets as Underused Assets in Communities
Many opportunities for expanding markets exist—starting with the ever popular  farmers markets, but also including, neighborhood flea markets and "fix-it evenings" where locals can get household items repaired. People could also swap or give away things they no longer need. People with special talents could offer their skills for a fee or for free.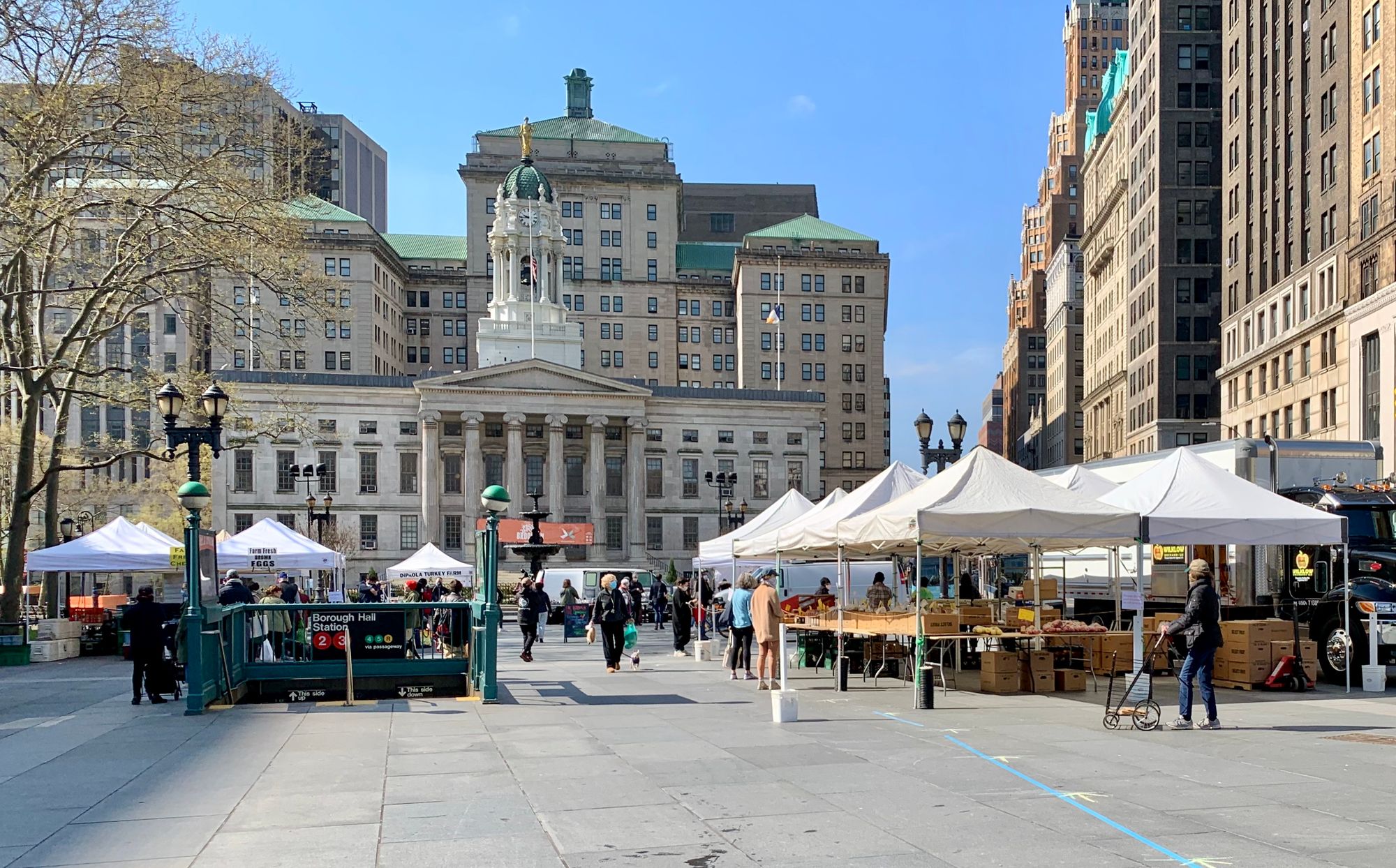 9. Make Sure Vulnerable People are a Priority
Walking around most cities and small towns, seating and other amenities are sorely lacking and in this climate are more necessary than ever and should be foundational as we create our "New Normal".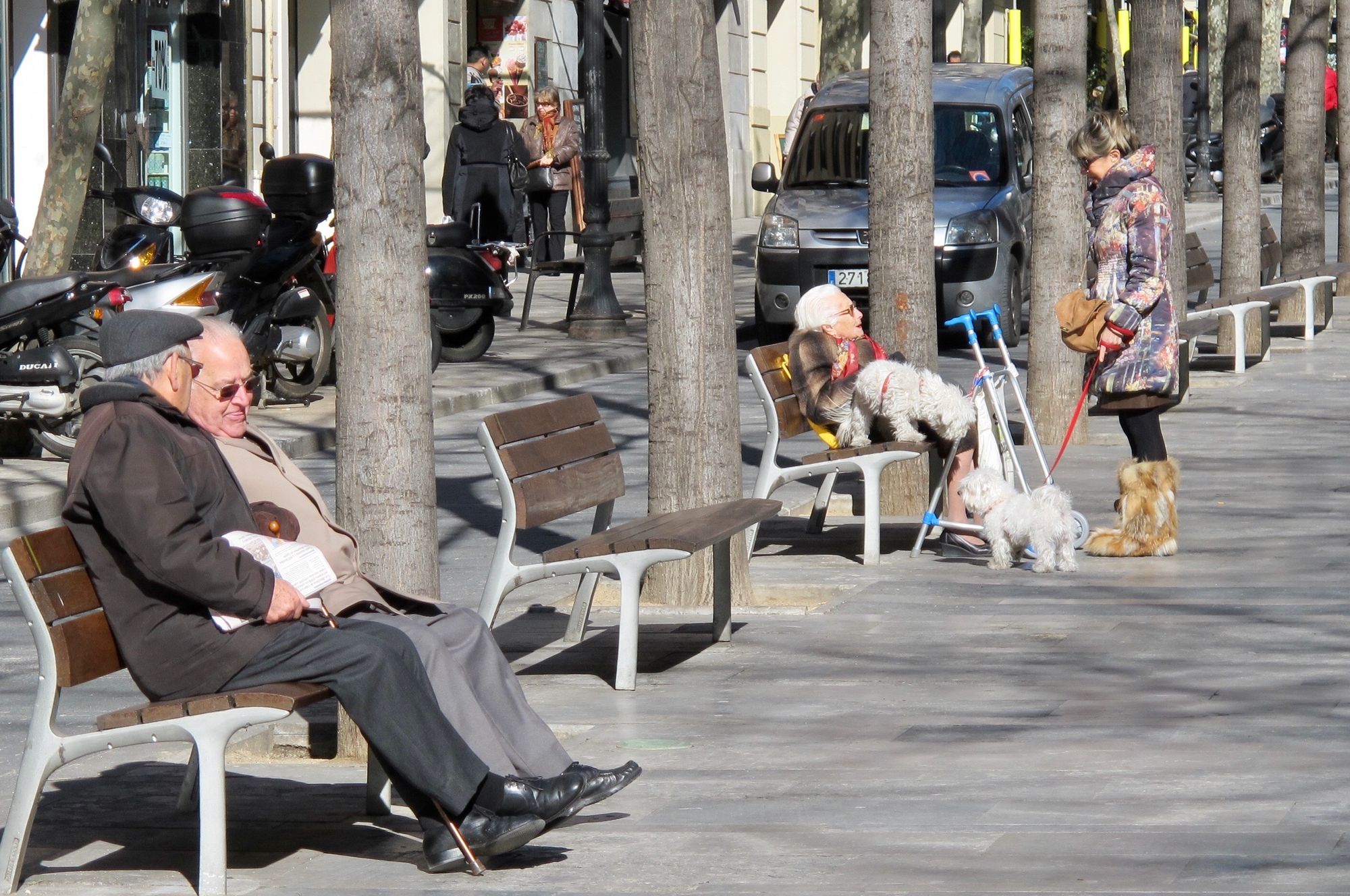 10. Have FUN
All of these projects can be discussed over social media such as Zoom and done by families, groups etc, as part of community discussions...and the implemented and placed out in public spaces as experiments. Communities need to be part of restoring or public spaces and taking responsibility for a "New Normal".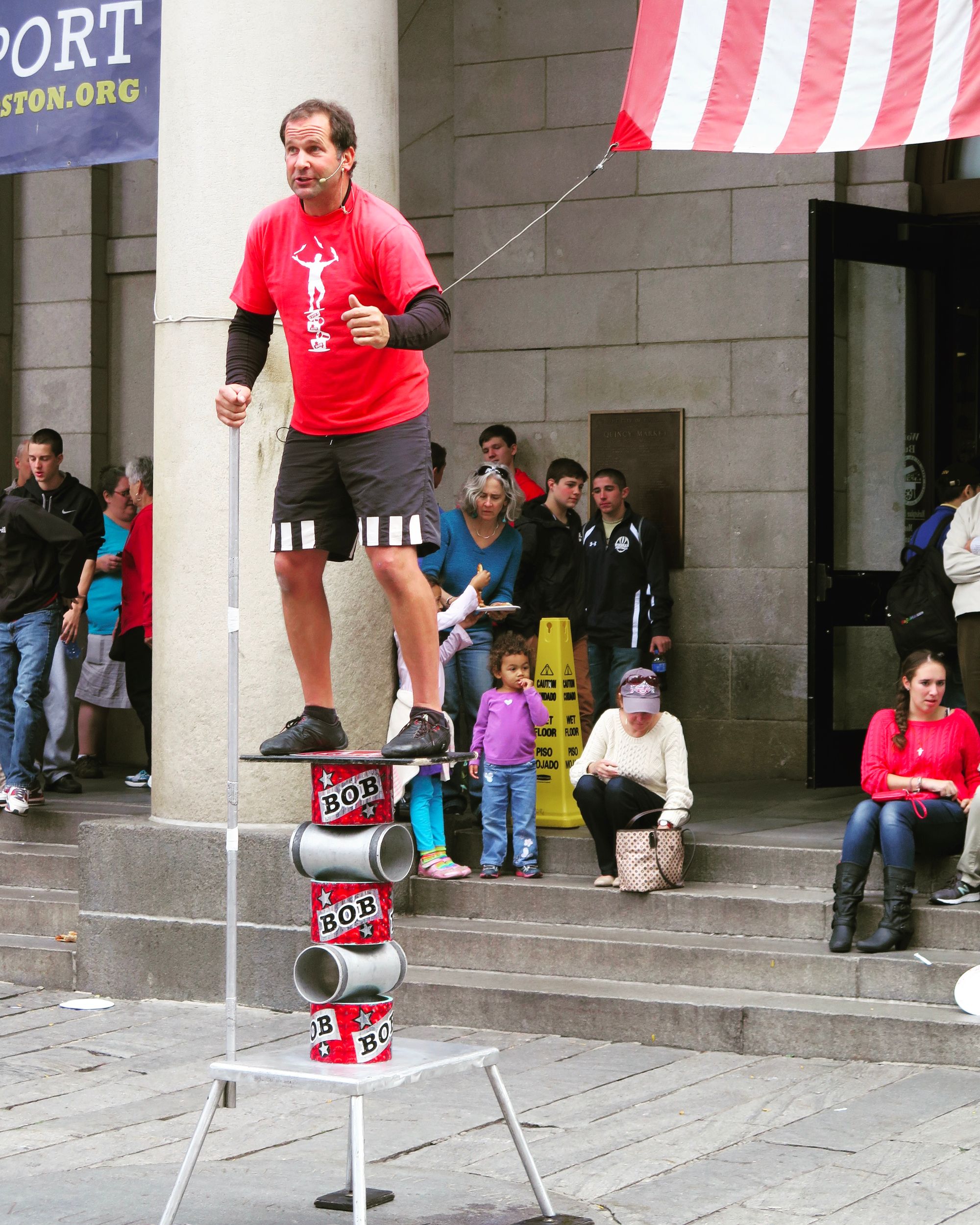 How to Make it Happen
Start with activations/experiments (Lighter, Quicker, Cheaper—LQC) to get started and build a campaign to implement a continuous progression of changes to move forward, carefully.
These efforts could grow into a "Placemaking" vision/plan that could all be created gradually to enhance local social and economic life, creating a "new normal"  in restoring the community. It will lay the foundation for more sustainable, resilient, safe, and healthy places.
---
The mission of The Social Life Project is to incite a renaissance of community connection around the globe. It is an initiative of the Placemaking Fund, along with PlacemakingX — a global network of activists and community champions propelling the movement forward.