How a block, and then a street was the impetus that connected Yale University with the neighborhood.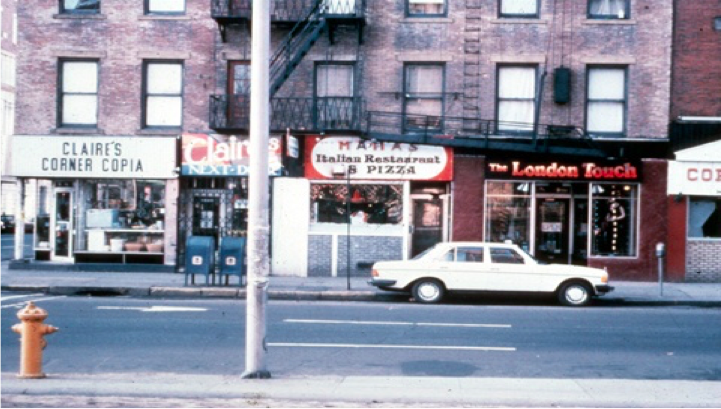 Beat-Up Block. In 1970 New Haven, Connecticut, looked increasingly battered. Joel Schiavone— a banjo-playing businessman and sometime Republican candidate for governor — bought these properties on the corner of Church and Chapel Streets adjacent to Yale University. This reinvigorated the whole block, and then the street, and changed the perception of Chapel Street and the interface with Yale University.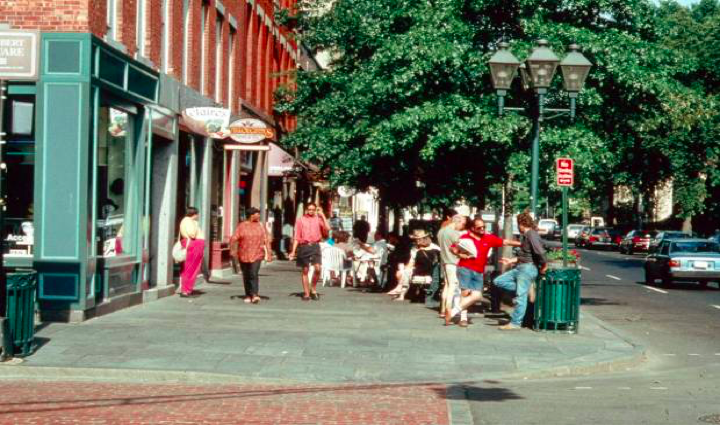 Triumphant Turnaround. The key was widening the sidewalk at the corner by providing flexible space for a variety of activities like outdoor seating, displays and other retail activity. This was accomplished by narrowing vehicle lanes on the street to 9 1/2 feet while still accommodating parking, and significantly slowing down the traffic. It also created the defacto entrance to Yale from the downtown.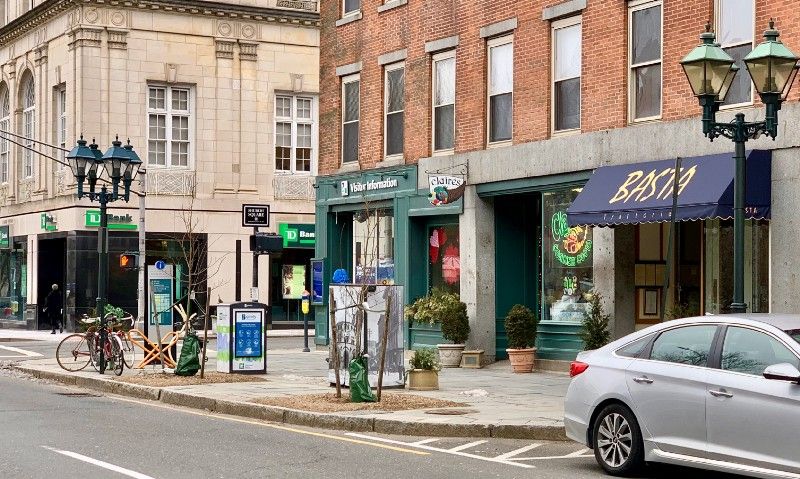 Supporting local businesses. These improvements were the critical factor in the success of the block and immediately reinvigorated locally-owned businesses like Claire's Corner Copia, a popular vegetarian deli (the second storefront from the corner). Its owners have since opened the Italian restaurant Basta next door, and these both serve as community hubs. This corner on Chapel Street is now a favorite spot where folks can run into people they know, have a conversation, meet for a lunch, or coffee.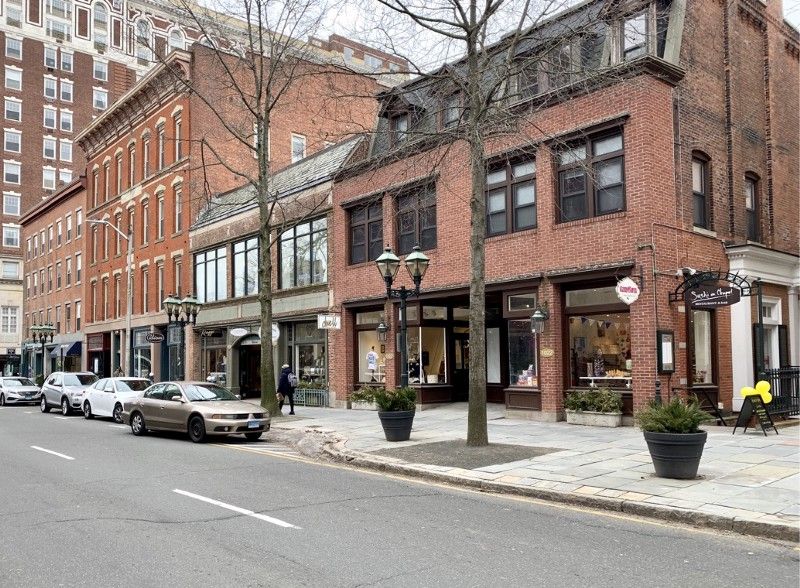 These improvements continued down the block.
Affection for the City Returned. Once riddled with empty storefronts, Chapel Street is now well-loved and cared for by store owners and local residents.
The Power of Making Links. Chapel Street has also become an important social artery, linking downtown New Haven with the Yale University campus. However, some sections need to be improved because there are dead zones that detract from the overall appearance creating gaps on some blocks.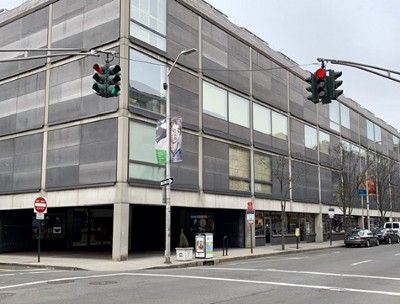 Institutions in Need of Activation. The Yale University Art Gallery (center) and The Yale Center for British Art (left)—both designed by famed 20th Century architect Louis Kahn—along with Paul Rudolph's Yale School of Architecture (right) do not foster the kind of public activity other buildings along Chapel Street do. They represent a significant opportunity to show how similar street improvements could enliven the social life of this and other parts of New Haven.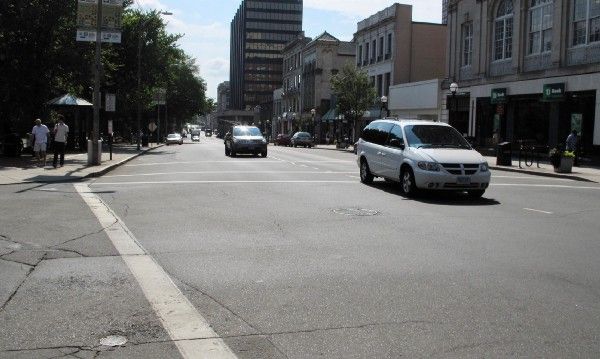 Another Opportunity. Narrowing the width of streets surrounding the New Haven Green—which is now marooned amid a sea of pavement—could restore this 16-acre refuge to its rightful role as the center of town. This would have a positive effect on the entire city and draw attention to New Haven as the epitome of a New England community.
Streets as Places. Cities everywhere are hindered by streets that prioritize vehicles over people, which ends up fragmenting communities. That is certainly the case with New Haven. The renaissance that sprouted at Chapel and Church Streets— reuniting "town" and "gown"—could happen at the New Haven Green and other places as part of a citywide strategy.
This transformation of streets into places is happening all over the world. We will explore transformative actions for intersections, corners and crosswalks in future posts, adding to a series we call, Streets as Places.
The Social Life Project highlights the most successful examples of community empowerment happening around the planet, sharing insights from folks who make things happen.