Anchors of Winter City Life in Budapest, Munich,  Barcelona, Longwood Gardens in Delaware and Bryant Park in New York City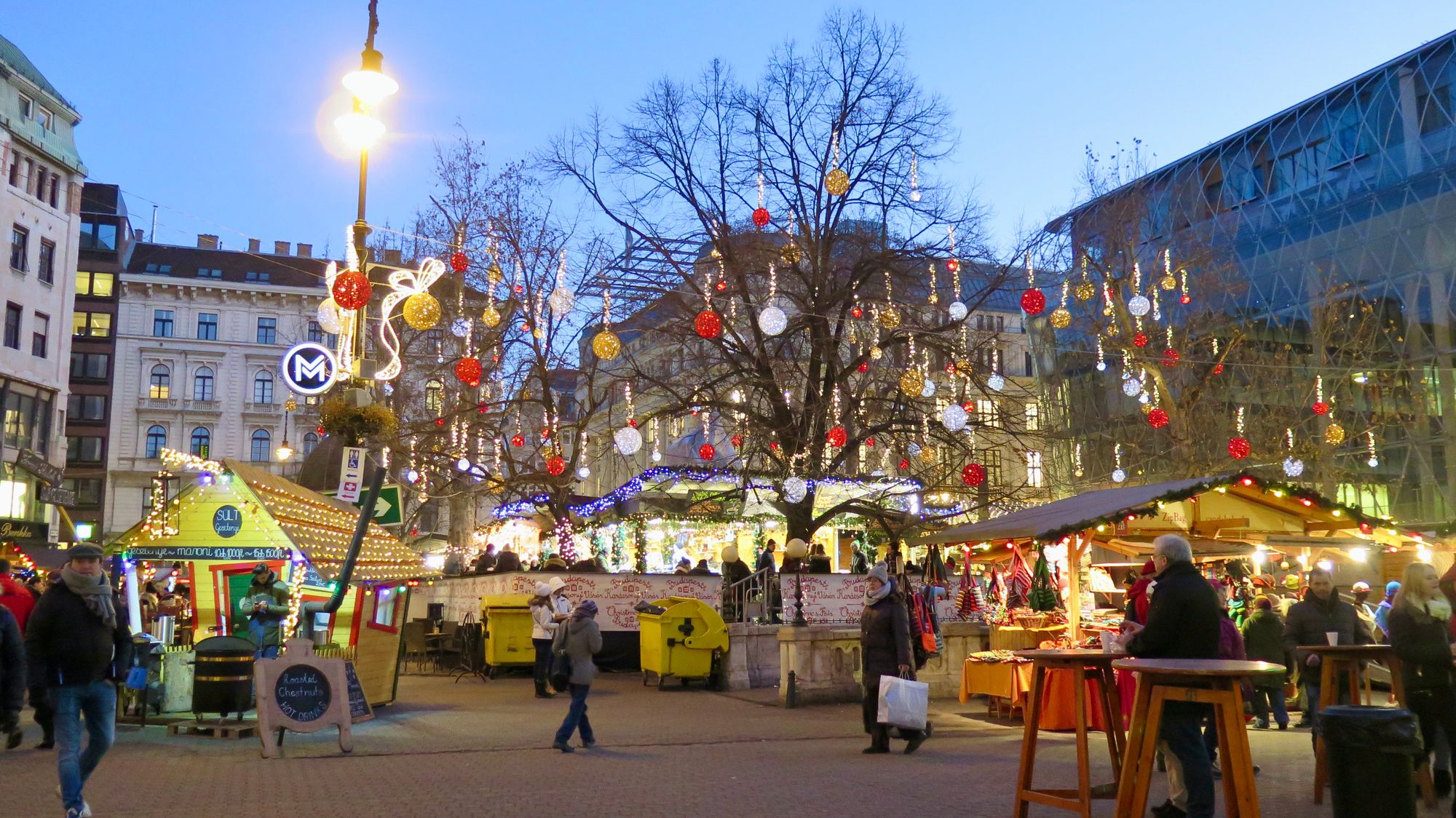 We love holiday markets, and have often traveled this time of year to Europe just to experience them.  Even though the weather is cold and the nights long, the experience of these markets is warming and bright. Destinations for tourists and locals alike, markets are places for all to shop, browse for local crafts, and eat the best traditional foods – and to experience the wonderment of it all. We stay hours, as do others, for the people-watching and social life, often around a mug of hot mulled wine.  
Holiday markets are made of a set of basic components that transform squares and parks into festivals of delight: vendor "huts" or kiosks that offer weather protection, lots of lighting, holiday décor, tables and chairs, heat lamps, and performance stages. From these very simple elements, truly wondrous environments are created, that are enticing and magical to young and old alike. Each market and its products become a unique statement about the culture of the city where it's located. It's something people look forward to every year not only because of local traditions, but also because of the changes and new additions to the various markets every year.
Holiday markets take many forms. But one thing they have in common is that all of them help public spaces to become year-round attractions. People often discuss some of the difficulties of winter-time placemaking: Christmas markets are one (out of many) of the best examples of this festive phenomenon.
We thought we would take you on a tour of some of our favorites: Of the six holiday markets presented here, three of them are located in historic squares (Budapest, Barcelona, and two in Munich). One is a year-round market that transforms itself during the holidays (Munich's Viktualienmarkt), and one is an urban park (Bryant Park) which functions as the "main square" of New York City.
Budapest
One of the great cities of the world,  Budapest has a network of public spaces—and even an outdoor spas—that are used even in the winter.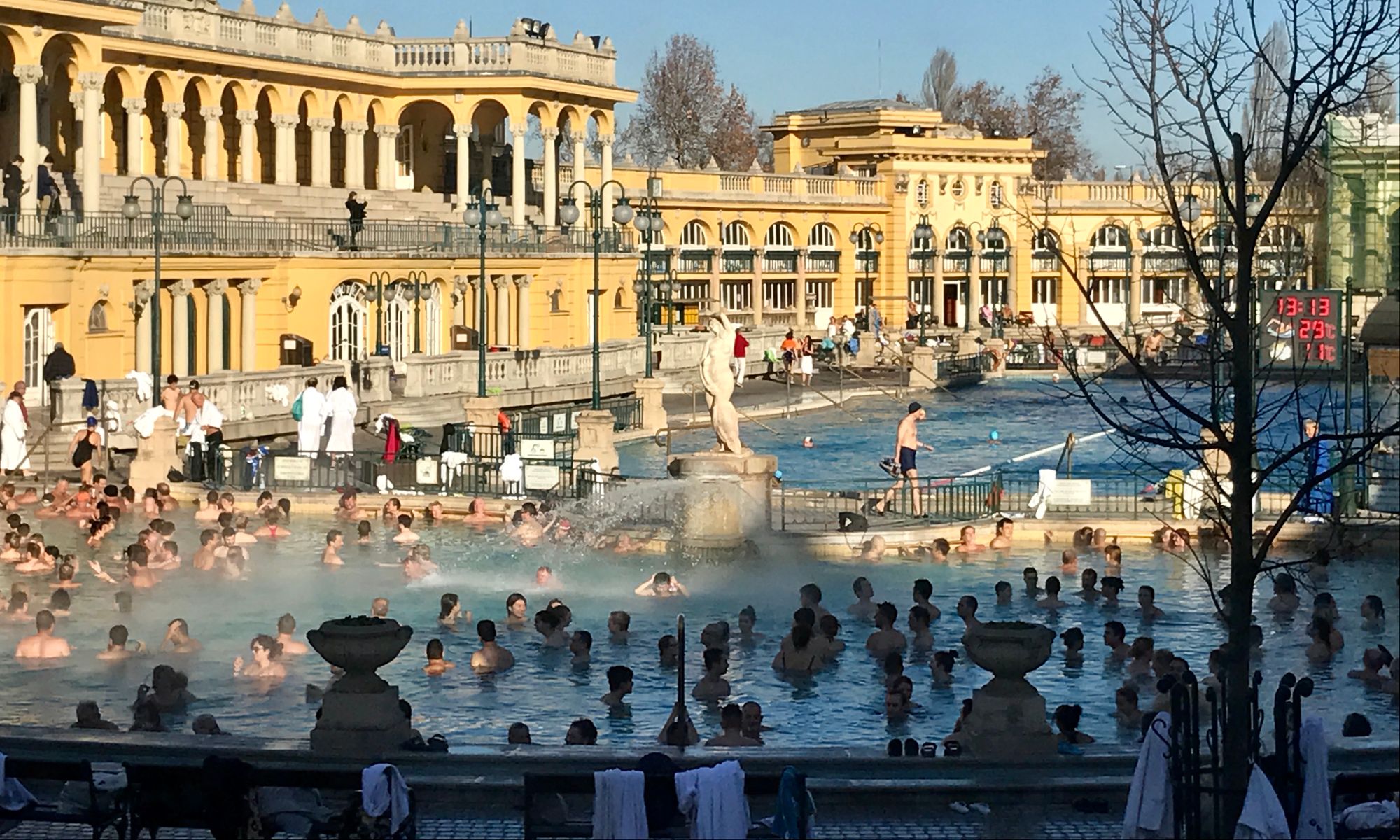 Budapest: The Advent and Christmas Market at Vörösmarty Square
The Christmas market at Vörösmarty Square is located in the heart of the city and is the largest of several holiday markets in Budapest. It has a central area raised above the rest of the square, giving it a porch-like setting from which visitors can view the rest of the activity around the square.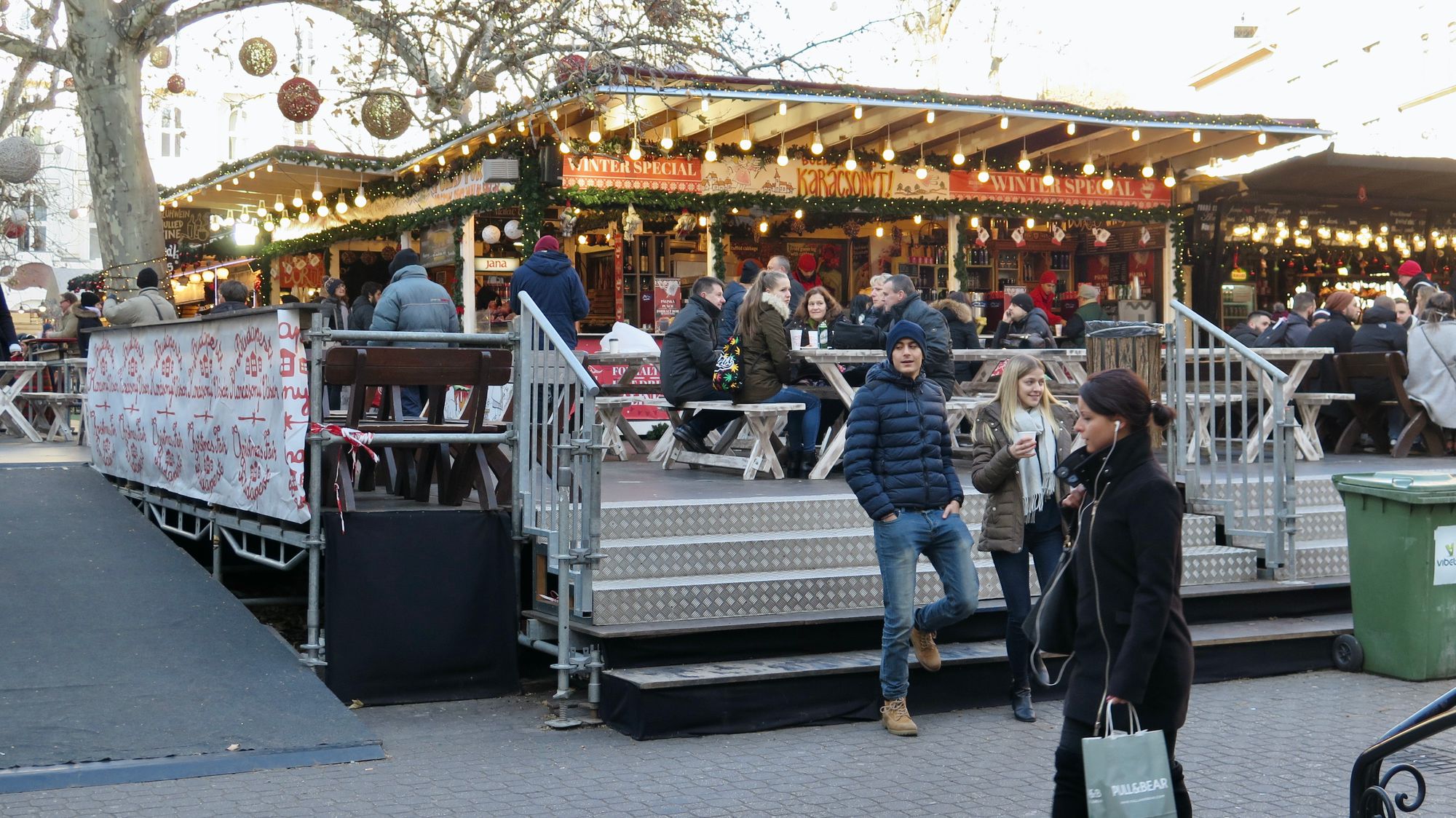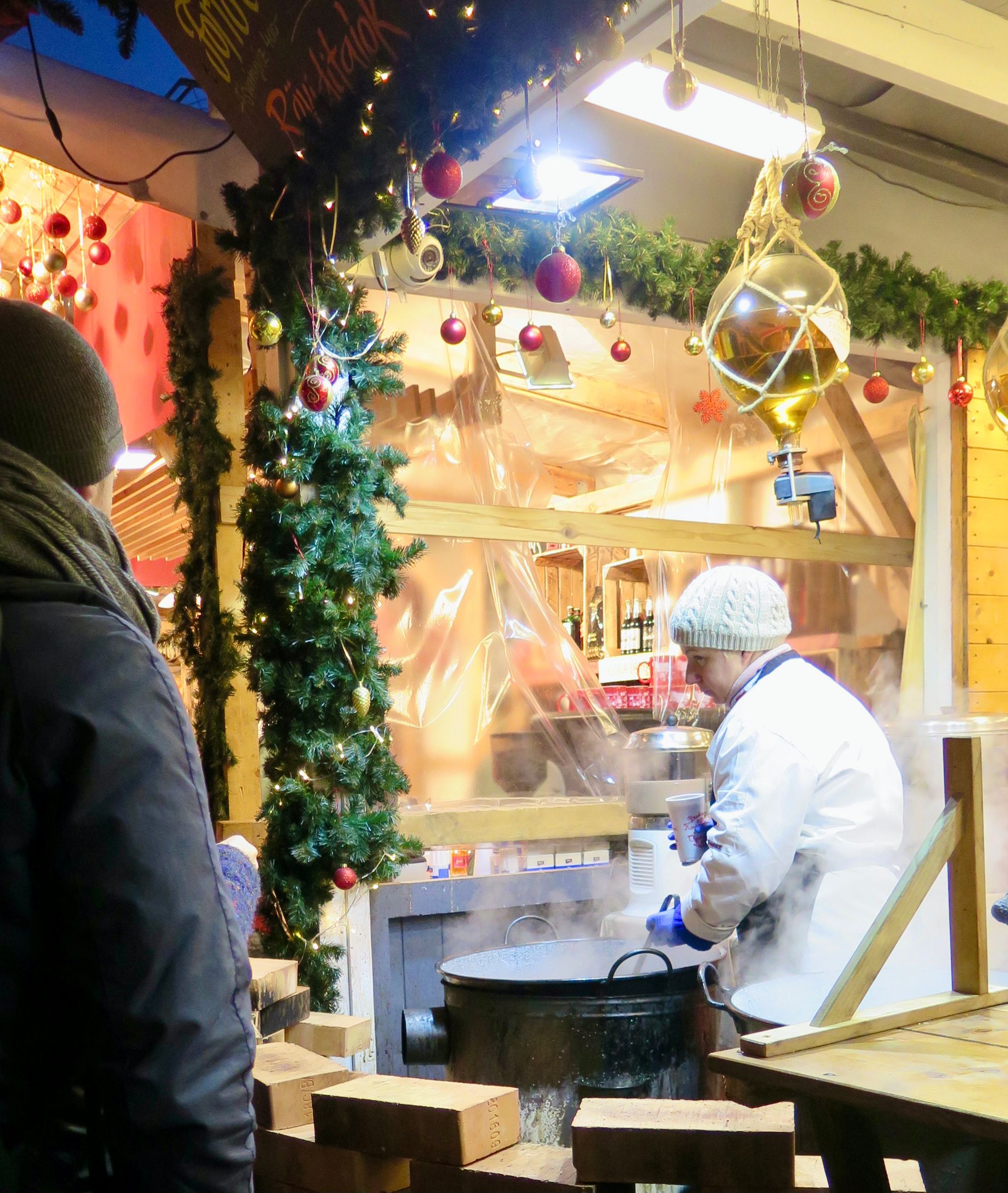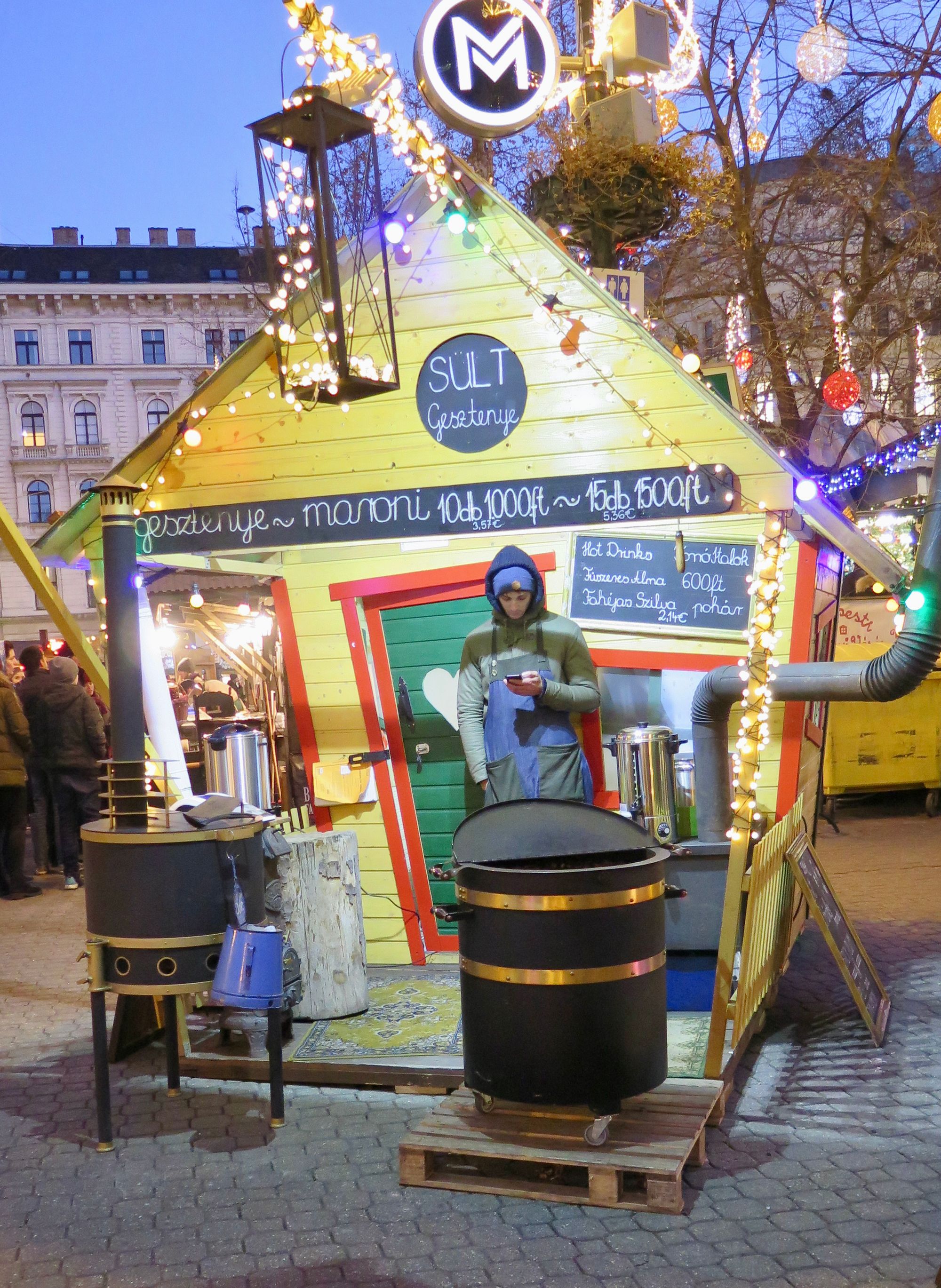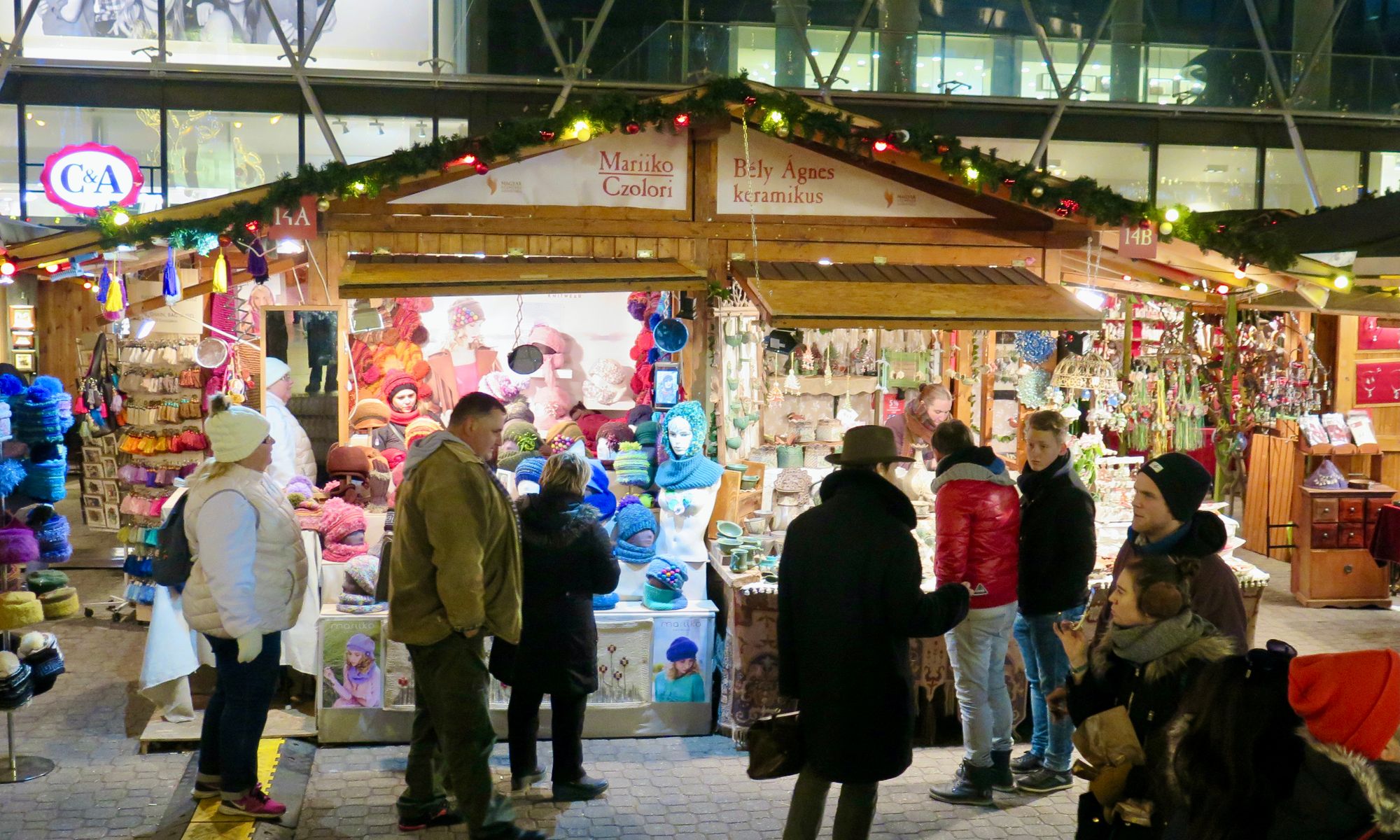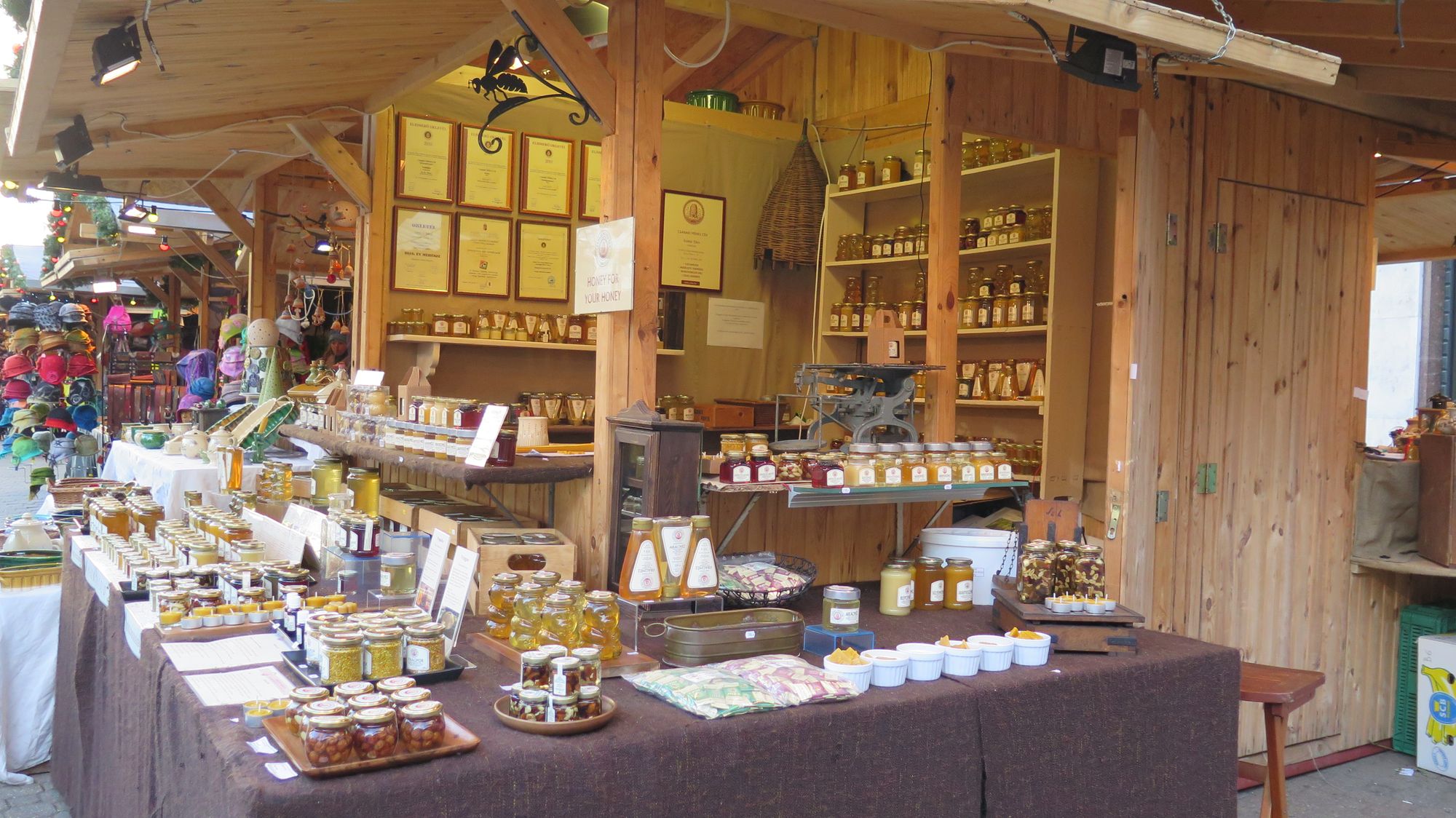 Munich
All roads lead to the Christmas markets in Munich! Squares are animated, as shown in these winter scenes, creating a vital center of the city.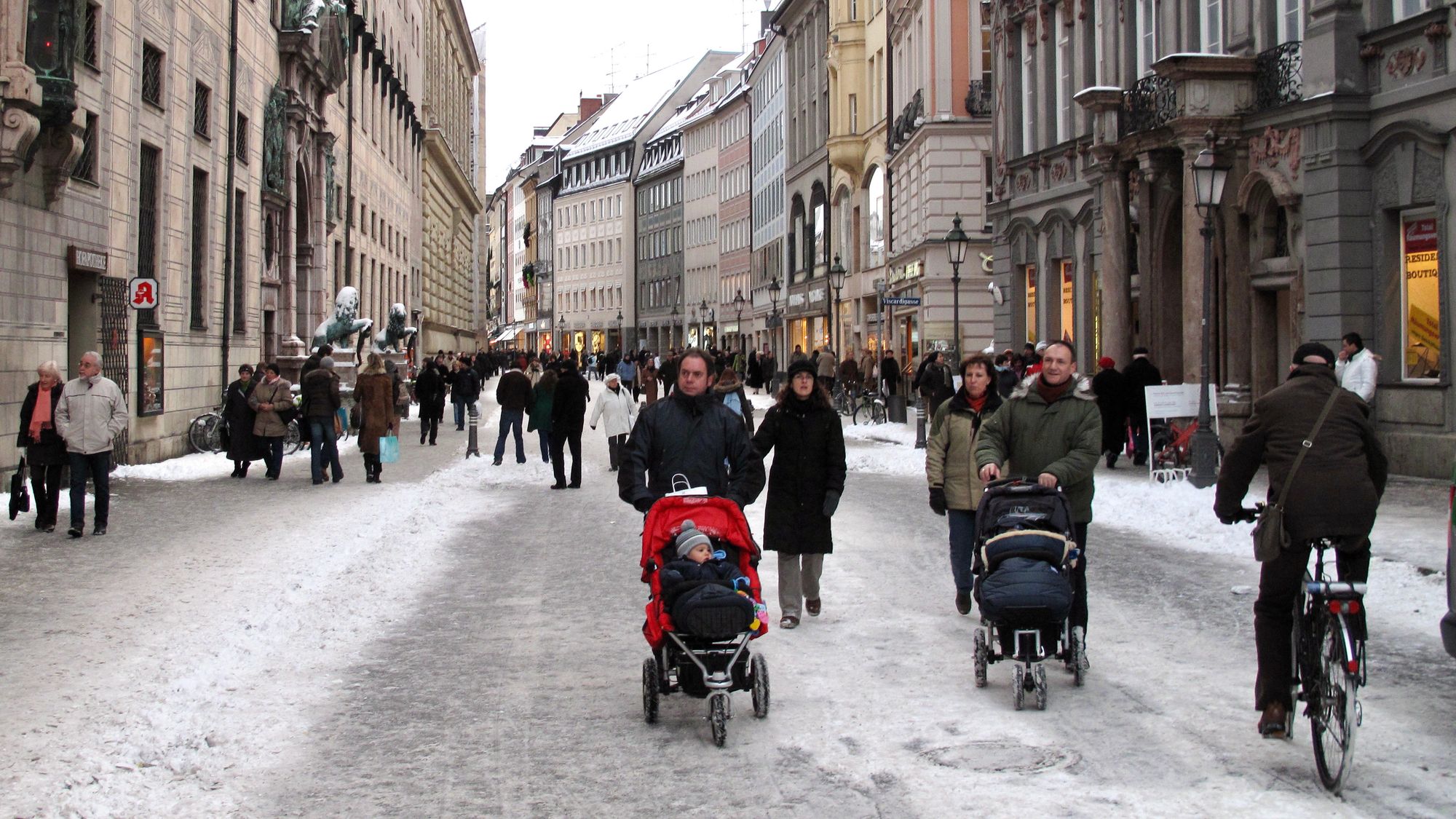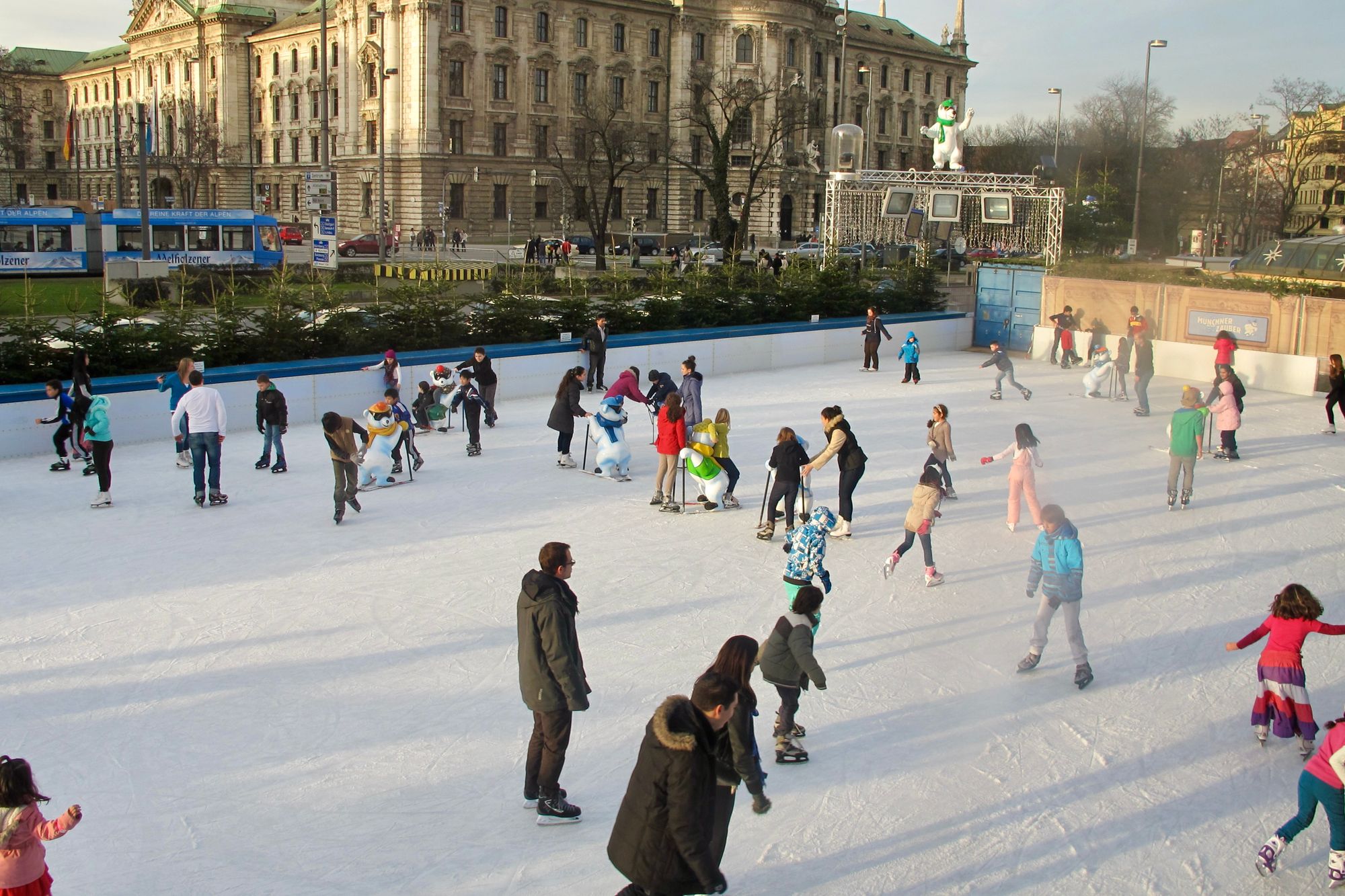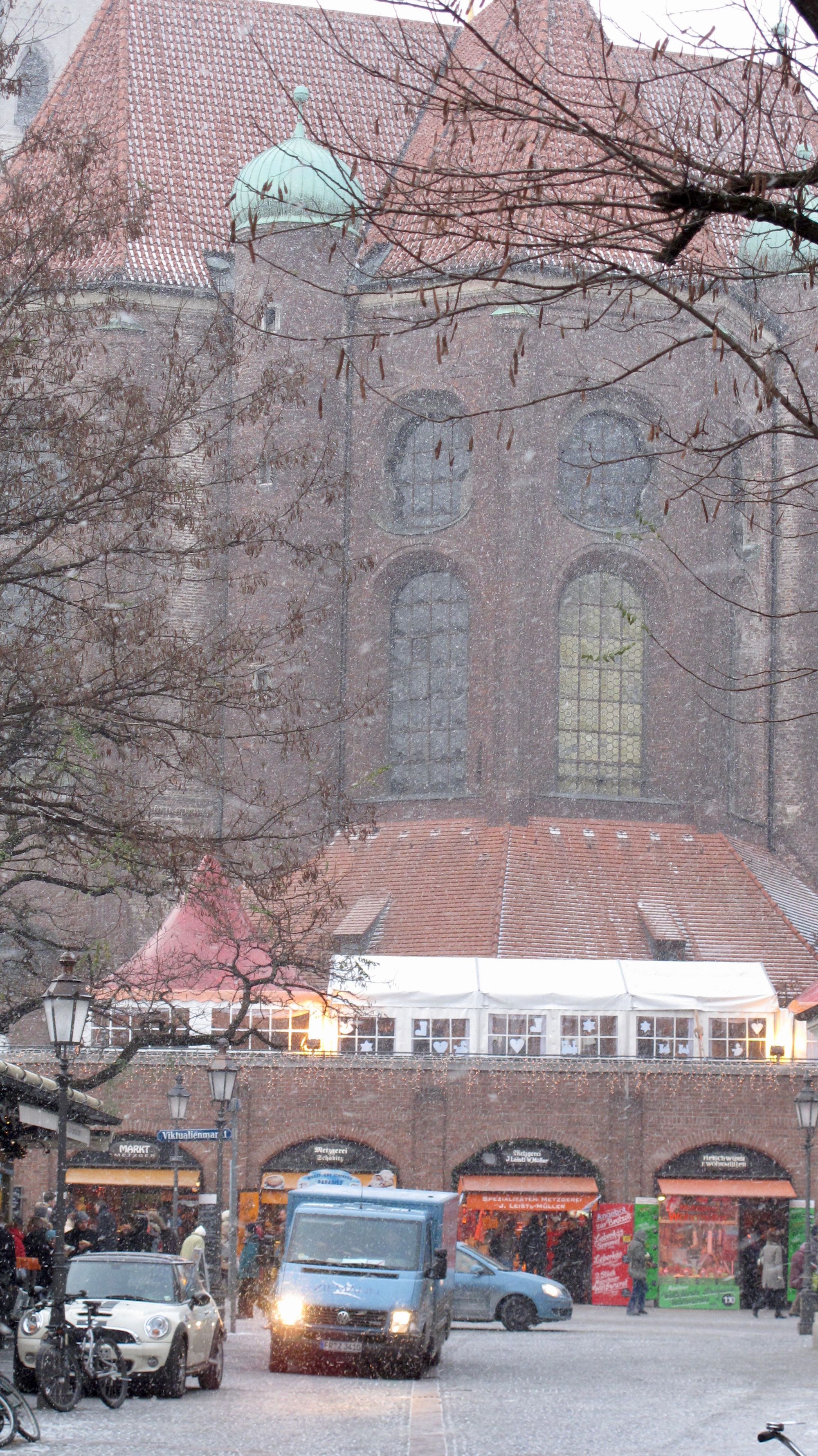 Munich: Christkindlmarkt
The famous Christkindlmarkt and other Christmas markets in Munich have been canceled this year due to the Covid-19 pandemic, but we know they will return with a vengeance.  A major annual community event, Christkindlmarkt animates its historic square where markets date back to the 14th Century!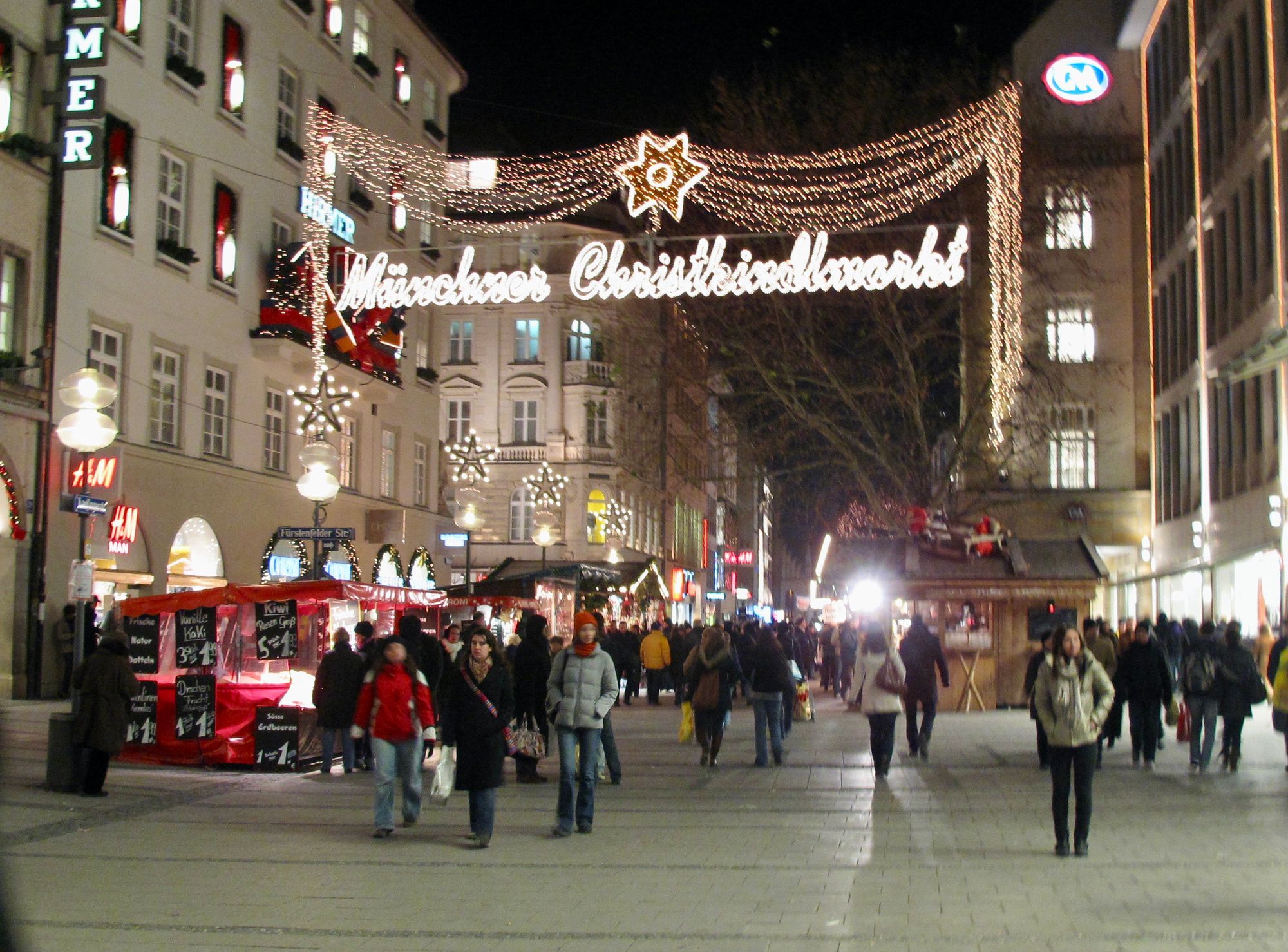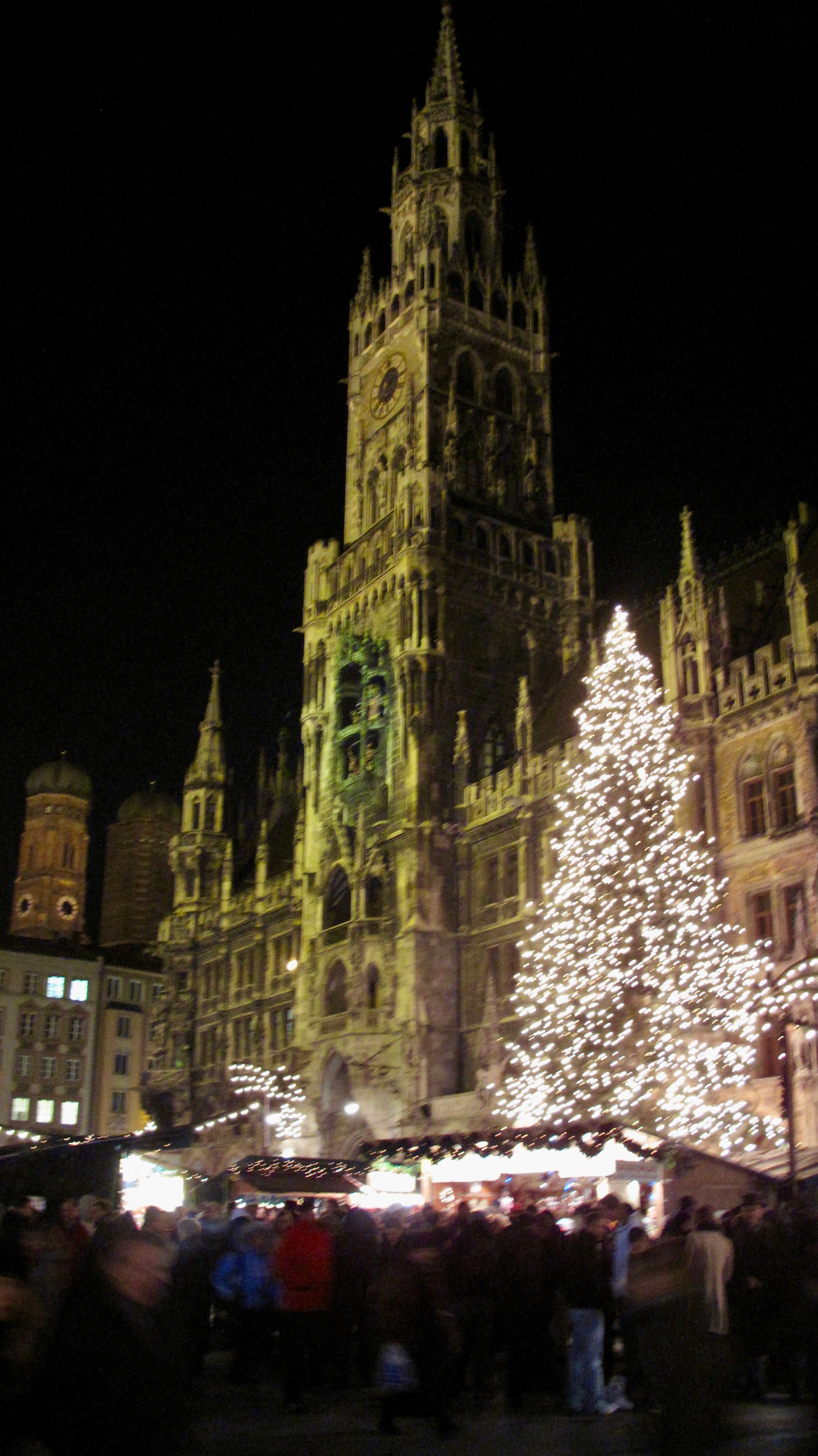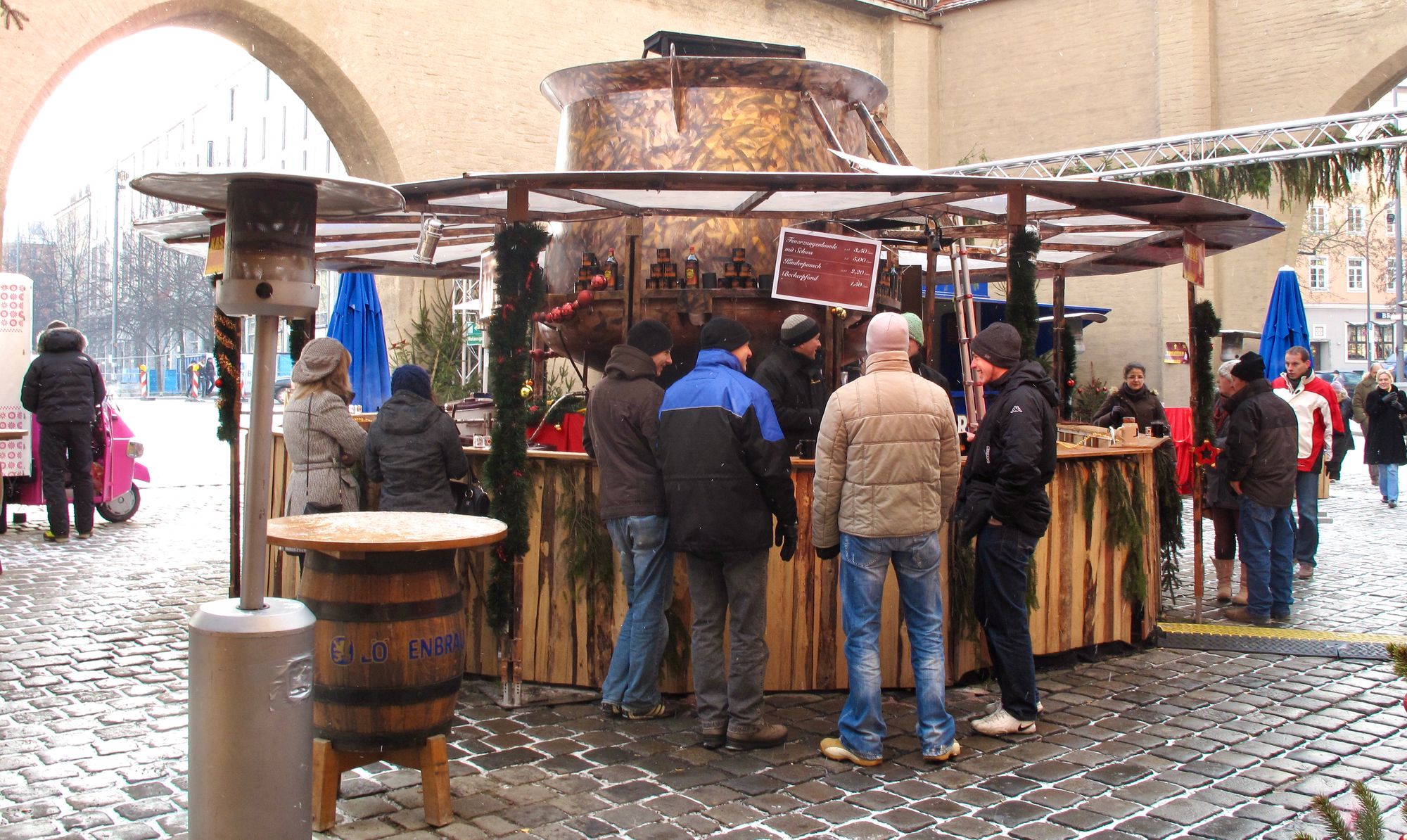 Munich: Kripperlmarkt
Near St. Peter's Church, this Christmas market shows what you can do in a small space.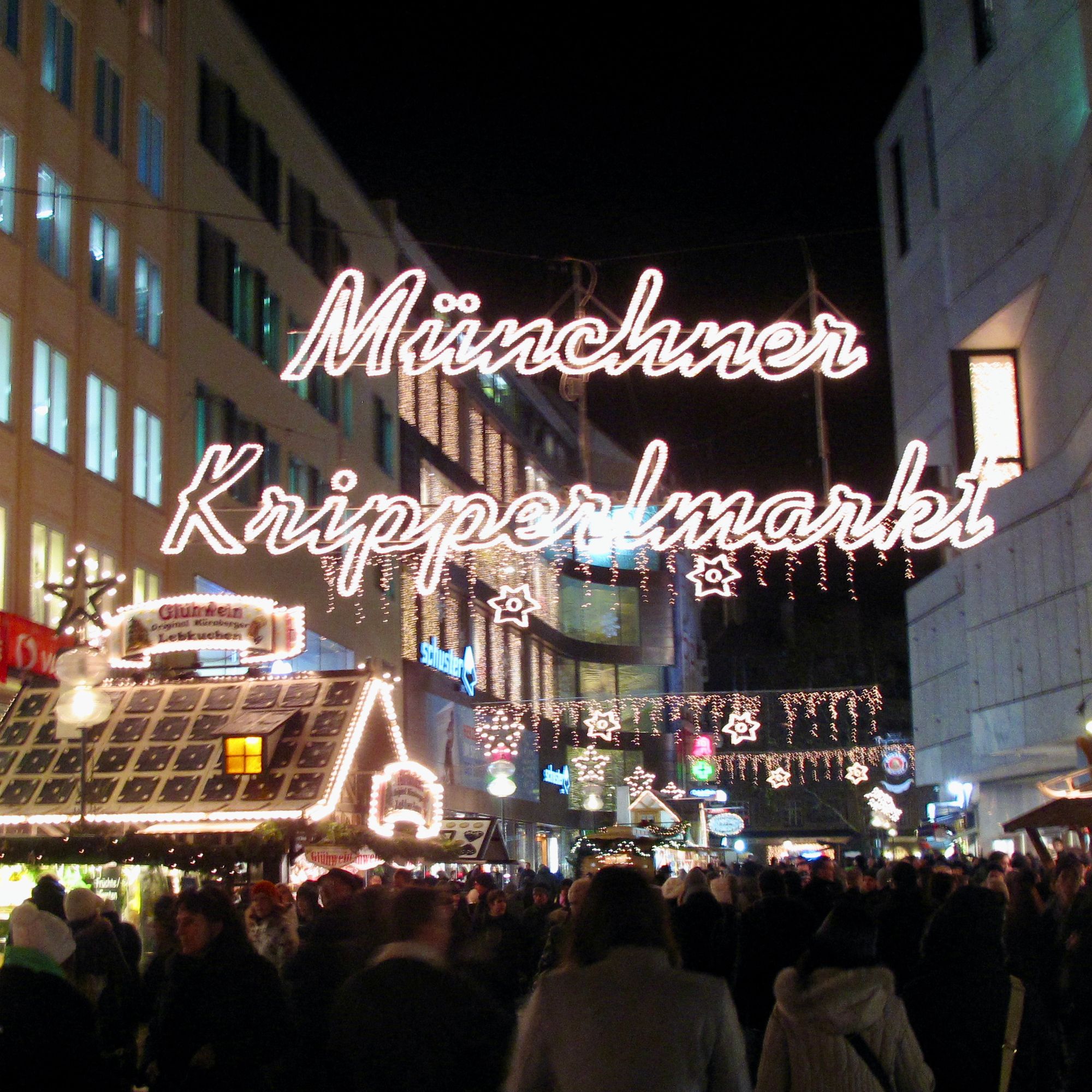 A traditional, rotating Weihnachtspyramid (Christmas Pyramid) creates a central landmark, around which people enjoy hot winter drinks and strolling among vendor kiosks.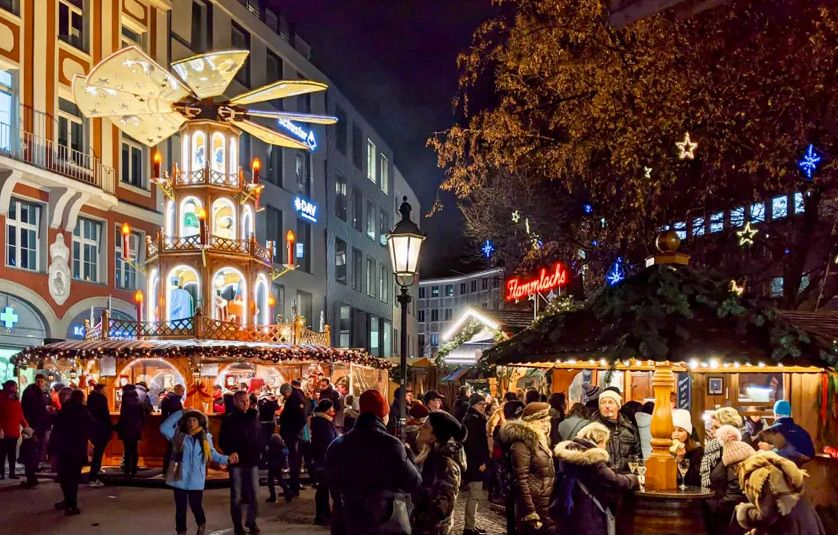 Munich: Viktualienmarkt
The Viktualienmarkt is, to us, one of the "Main Squares" of Munich and is one of the best markets in Europe. It is popular year-round, but truly comes alive at Christmas. Running throughout the market are small focal points with sculptures and fountains, which create perfect spots for people to gather. These cozy spaces really make the market work well in winter.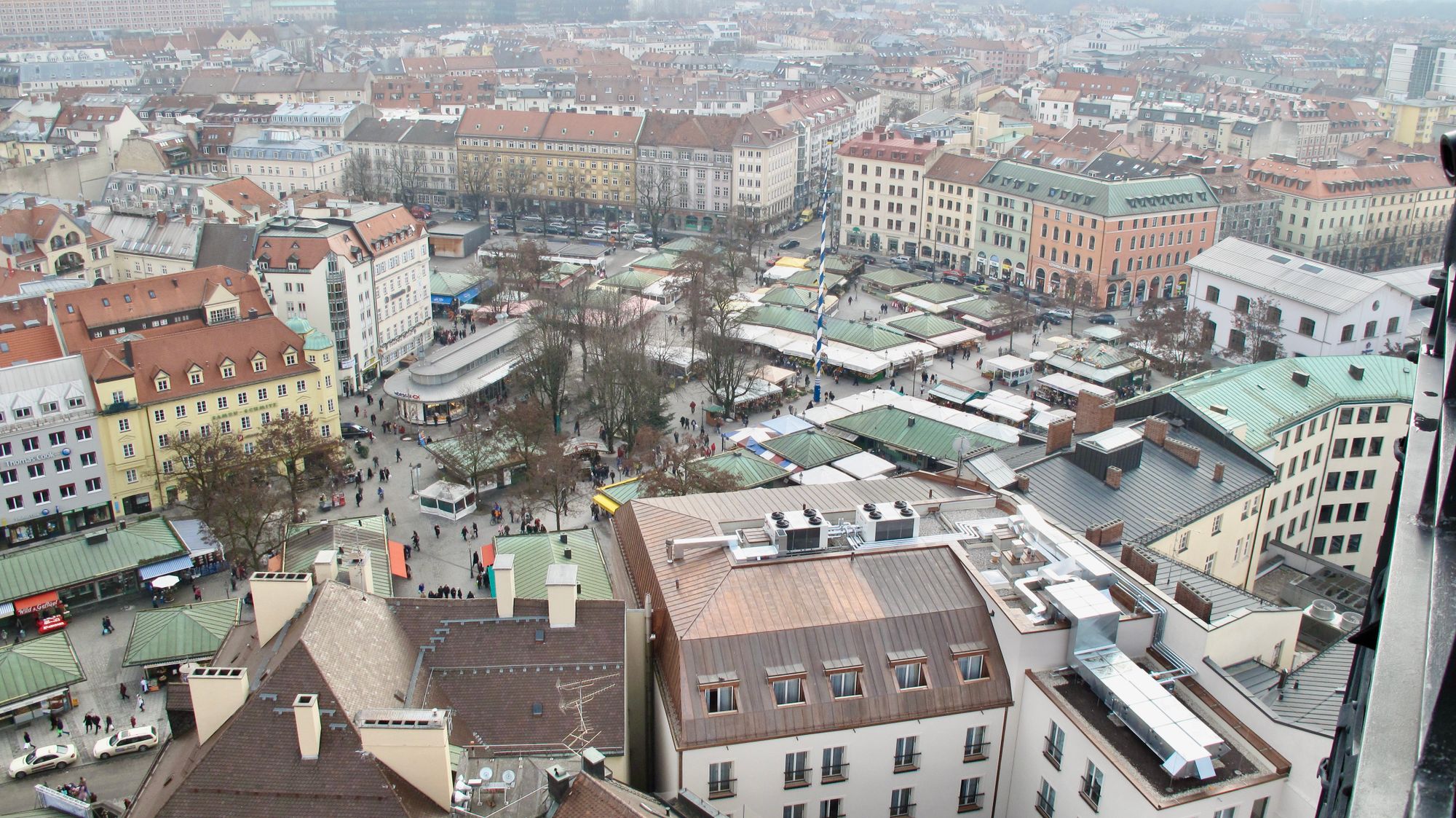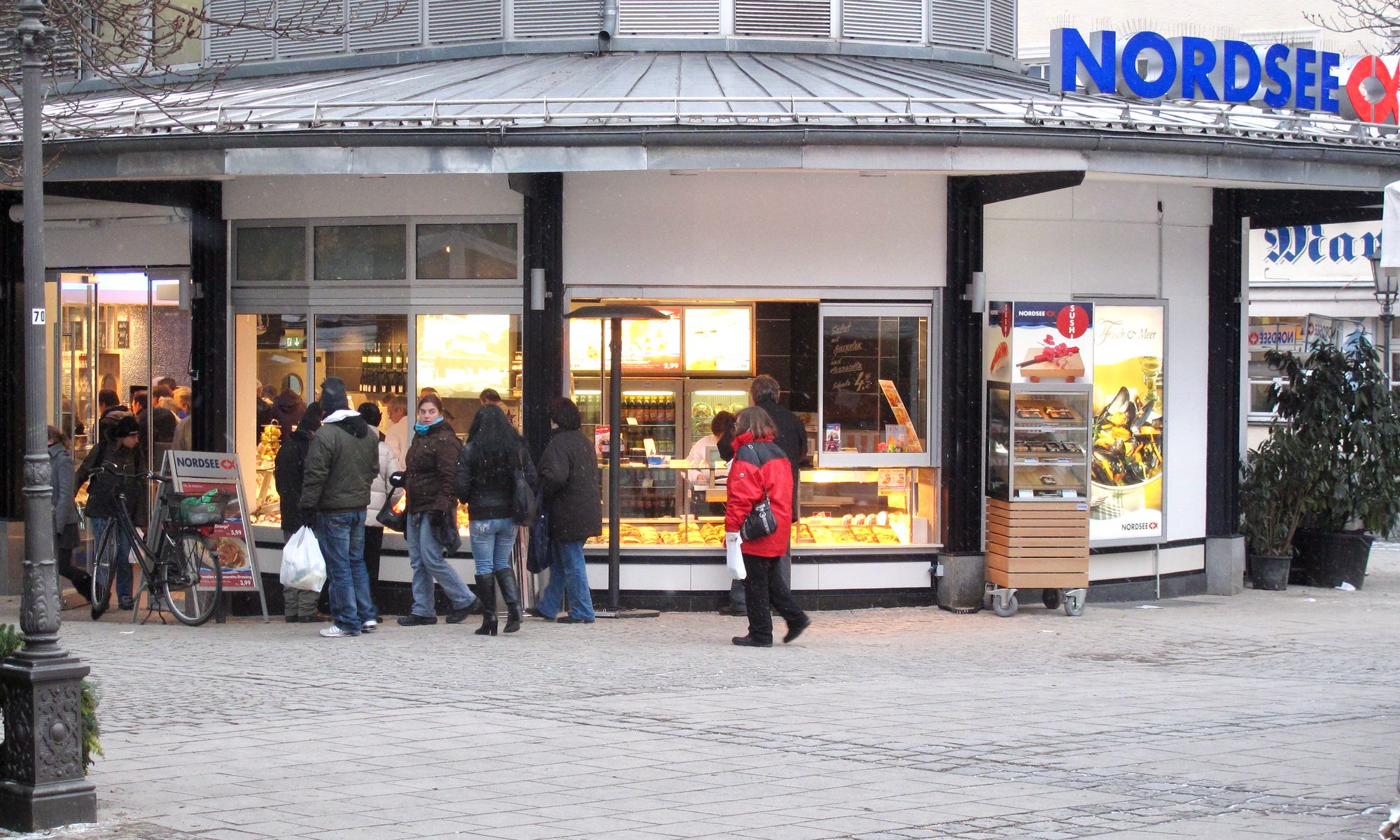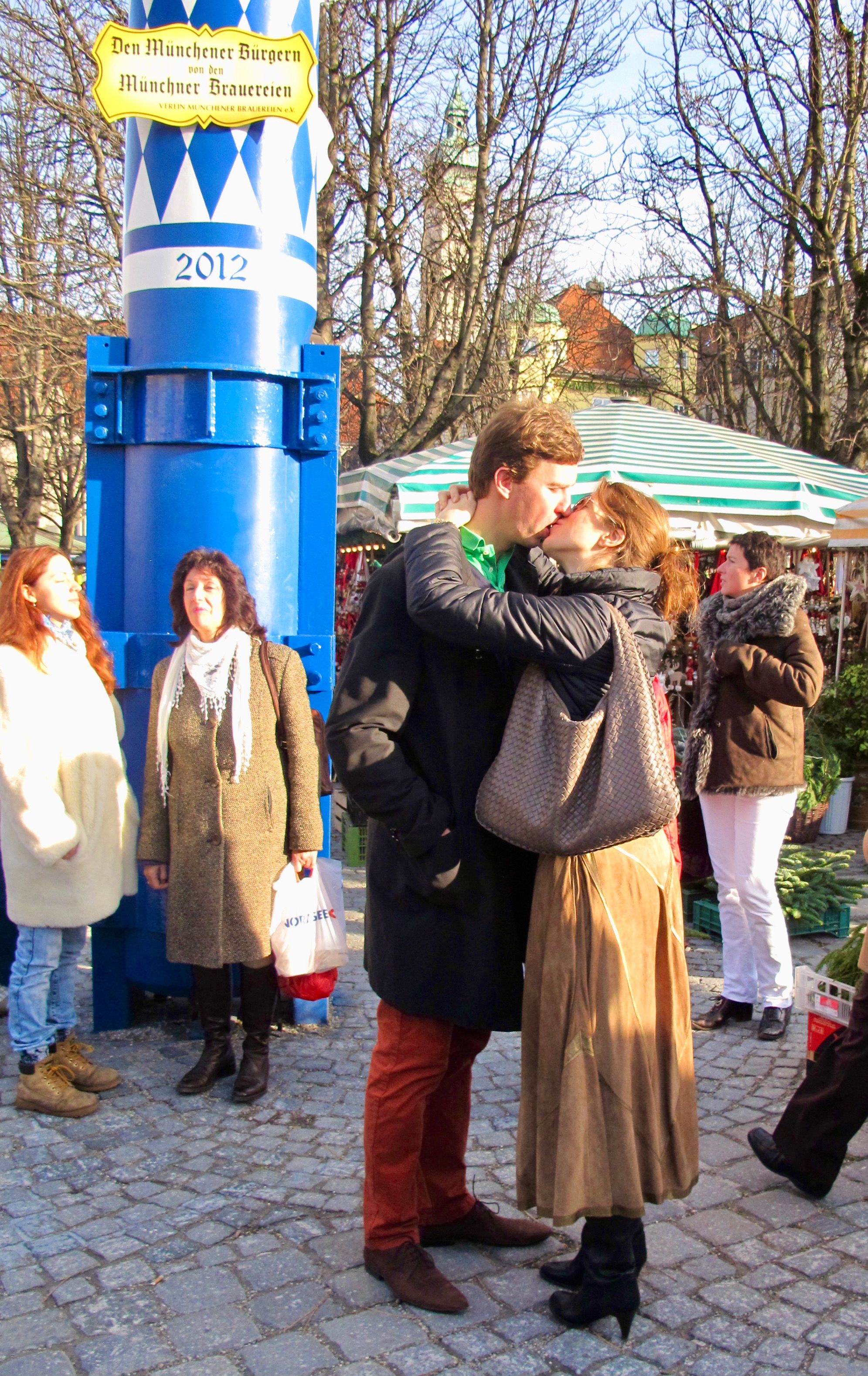 New York
Winter Village at Bryant Park
Bryant Park's Winter Village is more than a holiday market, transforming the park from the end of October until the beginning of March. Today, the park is probably as busy in winter as in summer. The heart of the Winter Village is the skating rink, flanked by a two-story temporary restaurant. The market, with its custom-built glass pavilions and small gathering places, functions very much like the above Viktualienmarkt in Munich.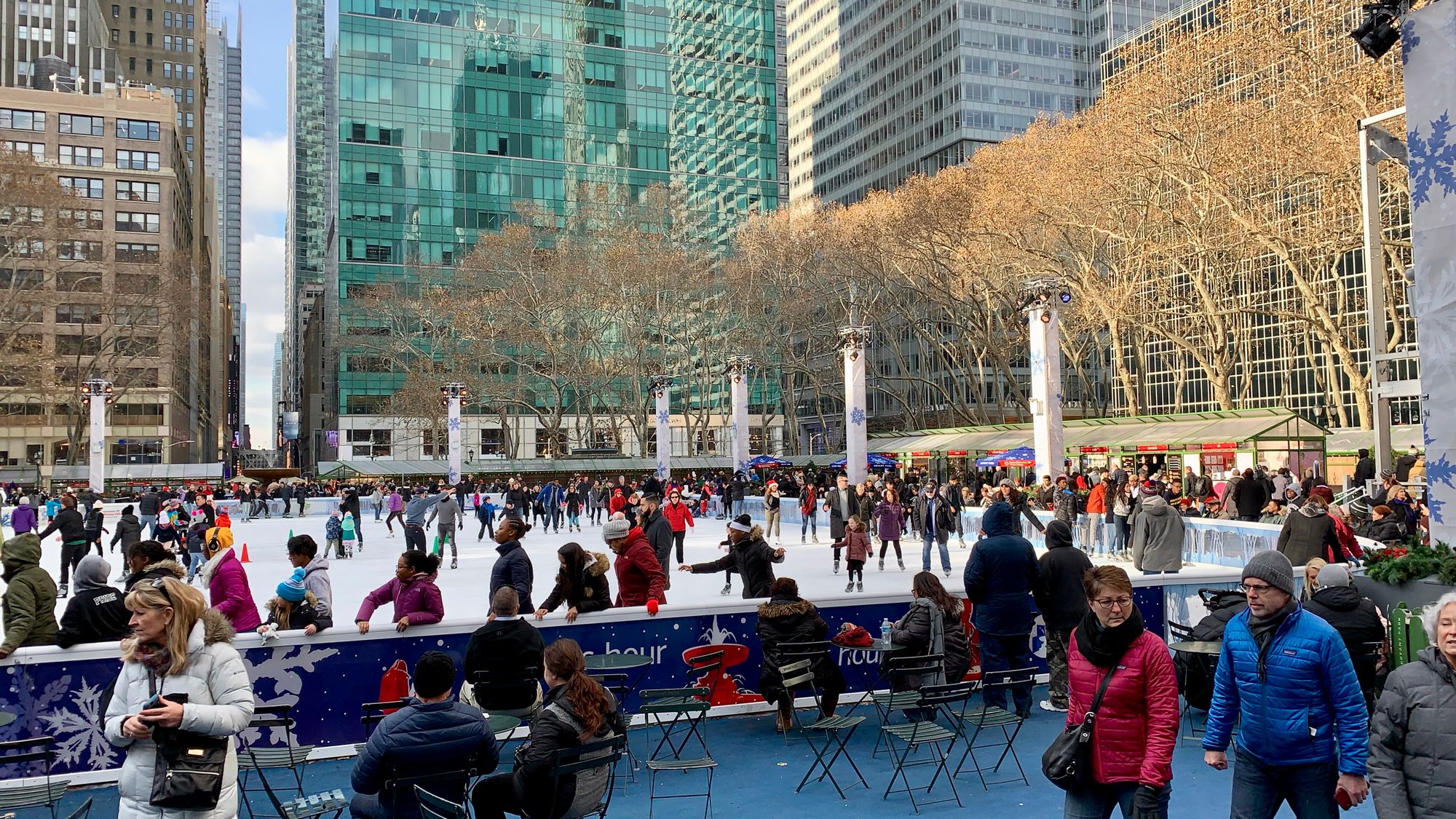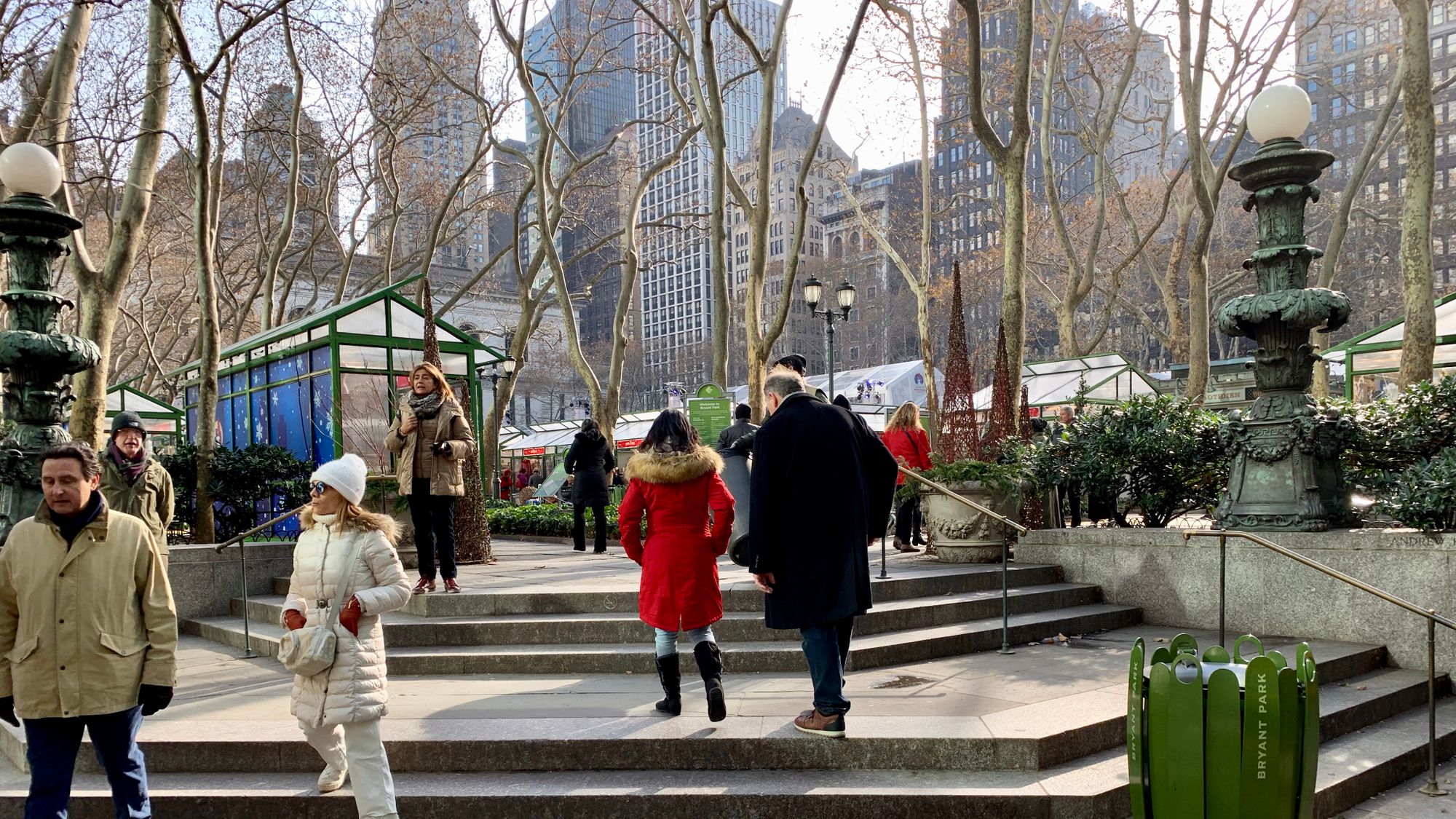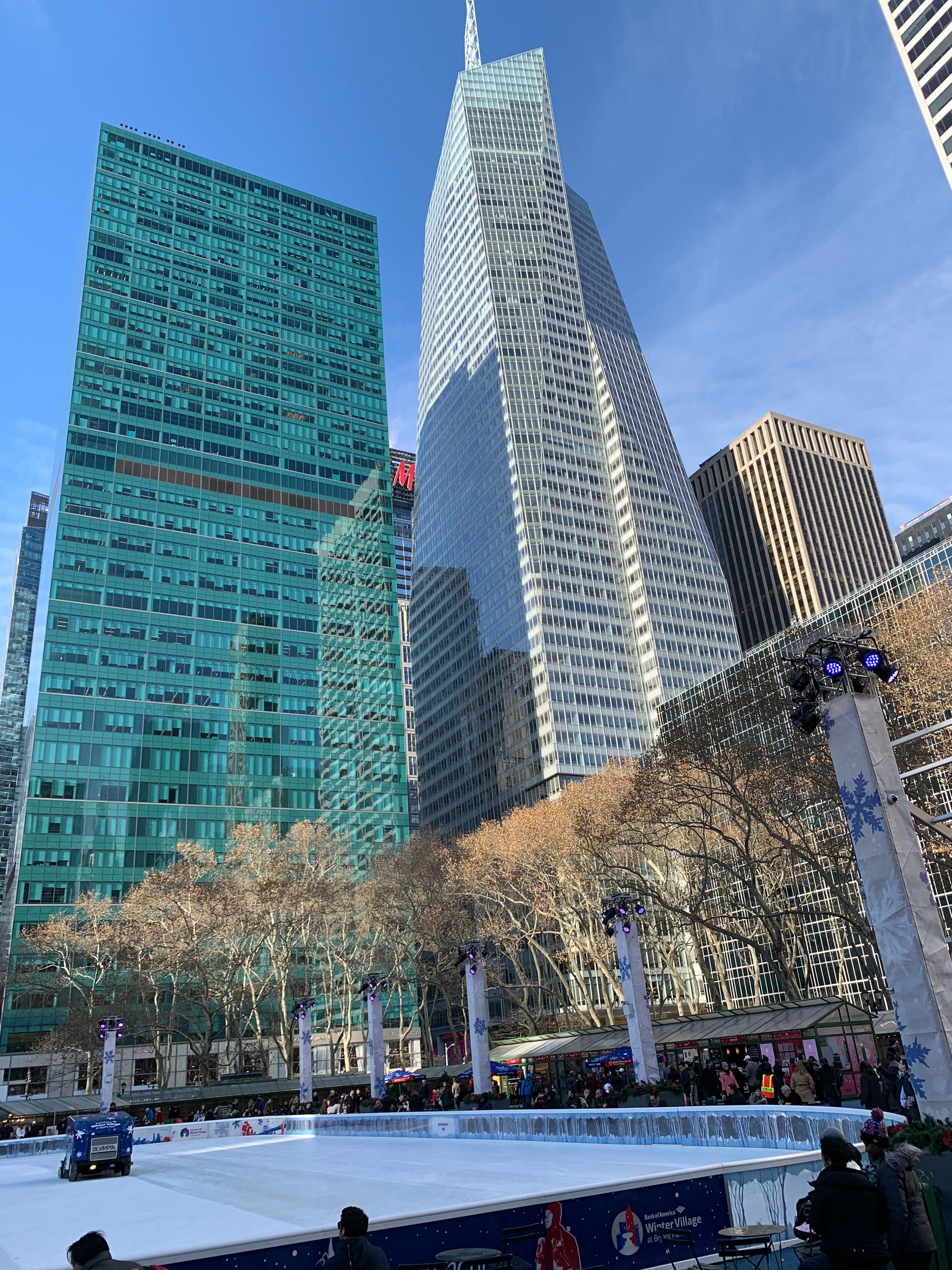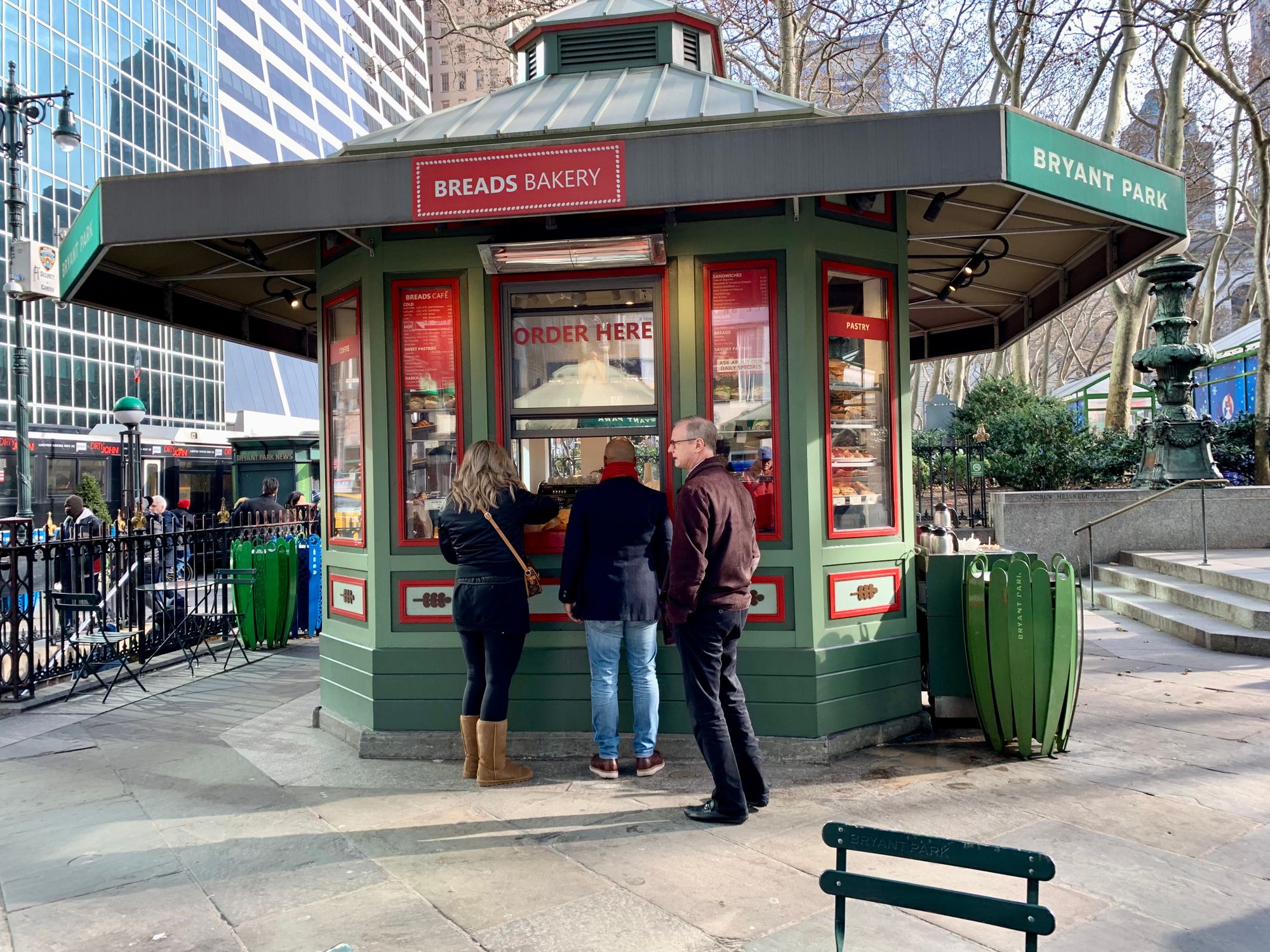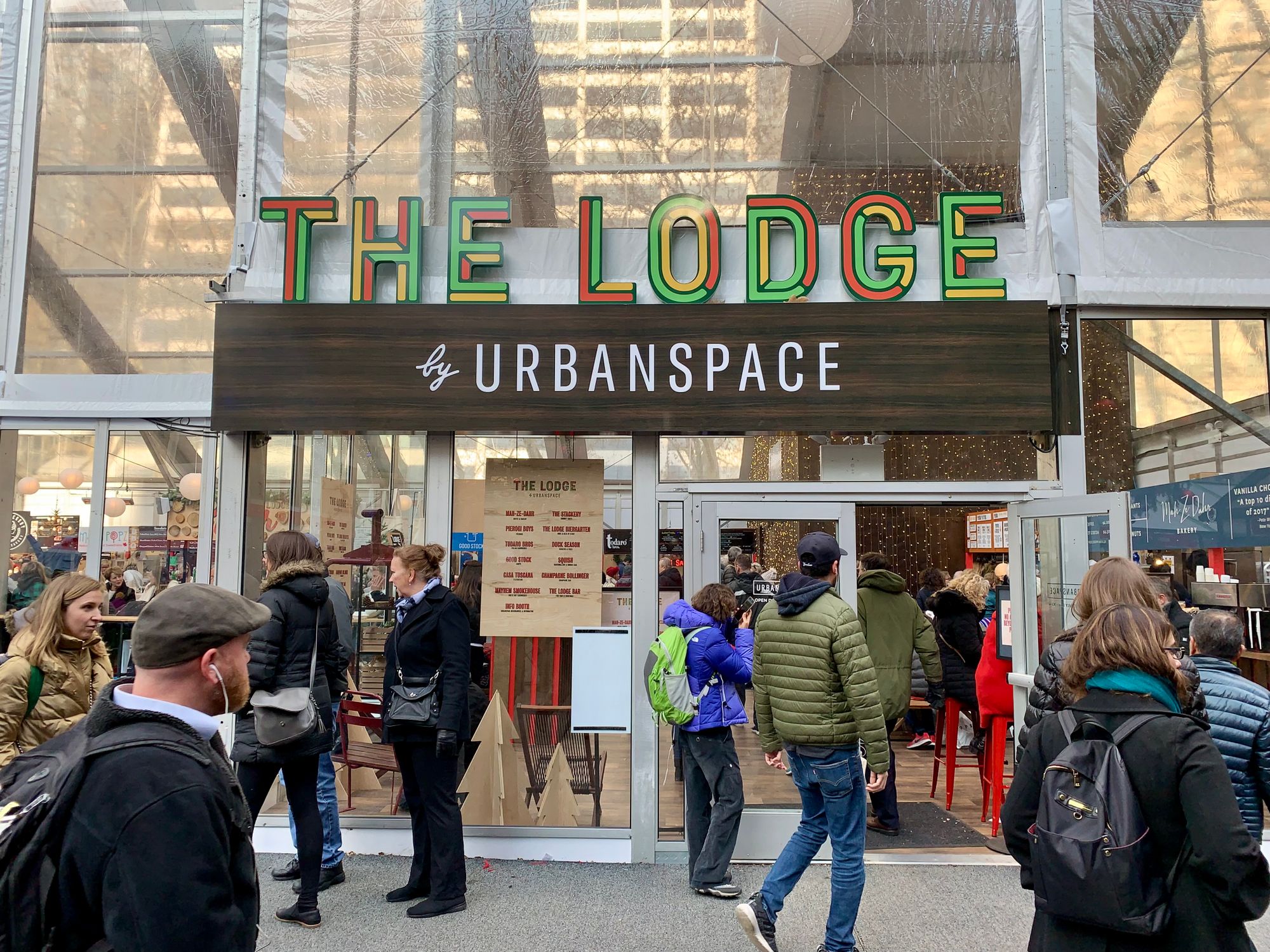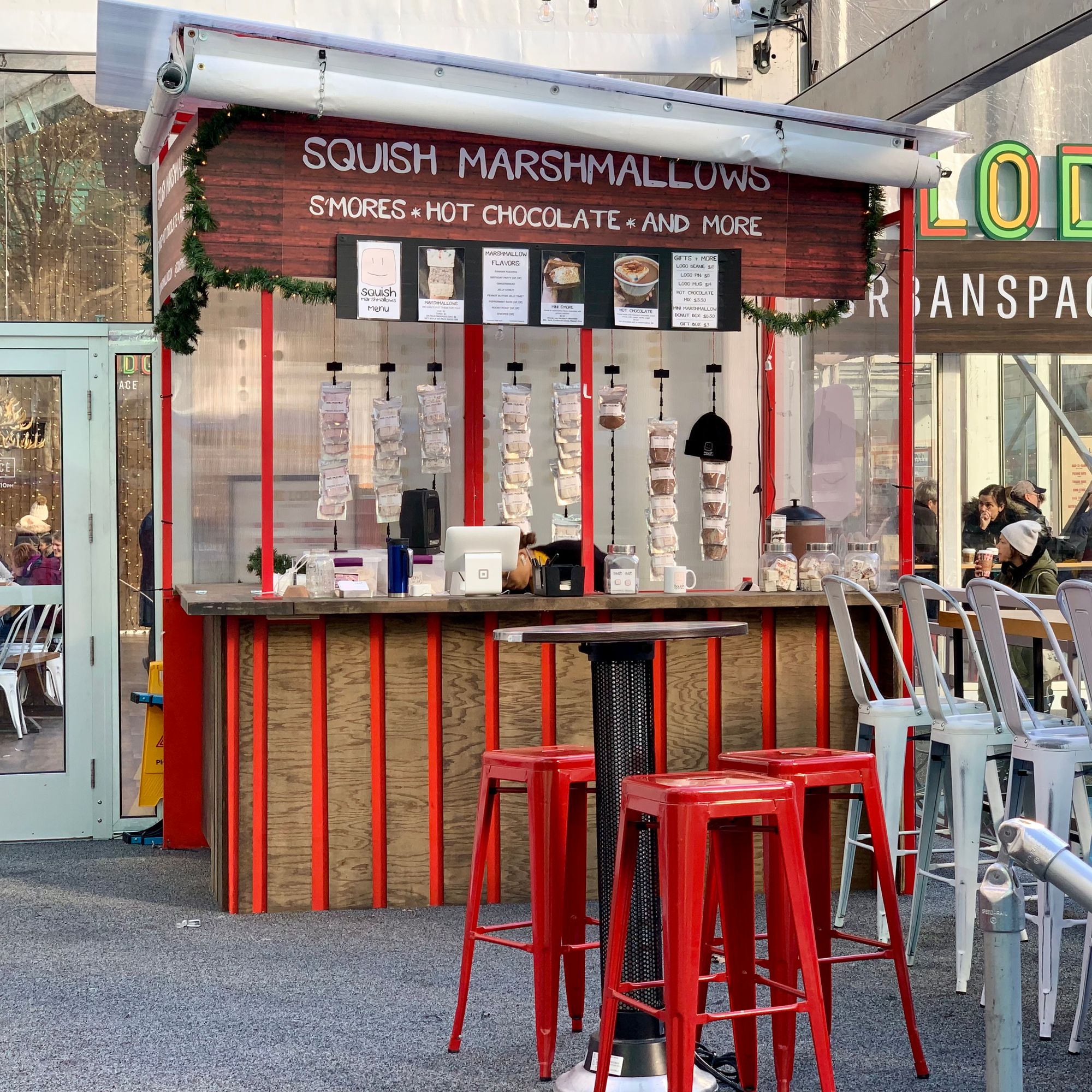 Barcelona:
Fira de Santa Llúcia
Barcelona's Christmas Market is held in the plaza in front of the Cathedral (specifically the Catedral de Barcelona). What sets it apart is that there are multiple sections: nativity and figurines; greenery and plant crafts; and musical instruments.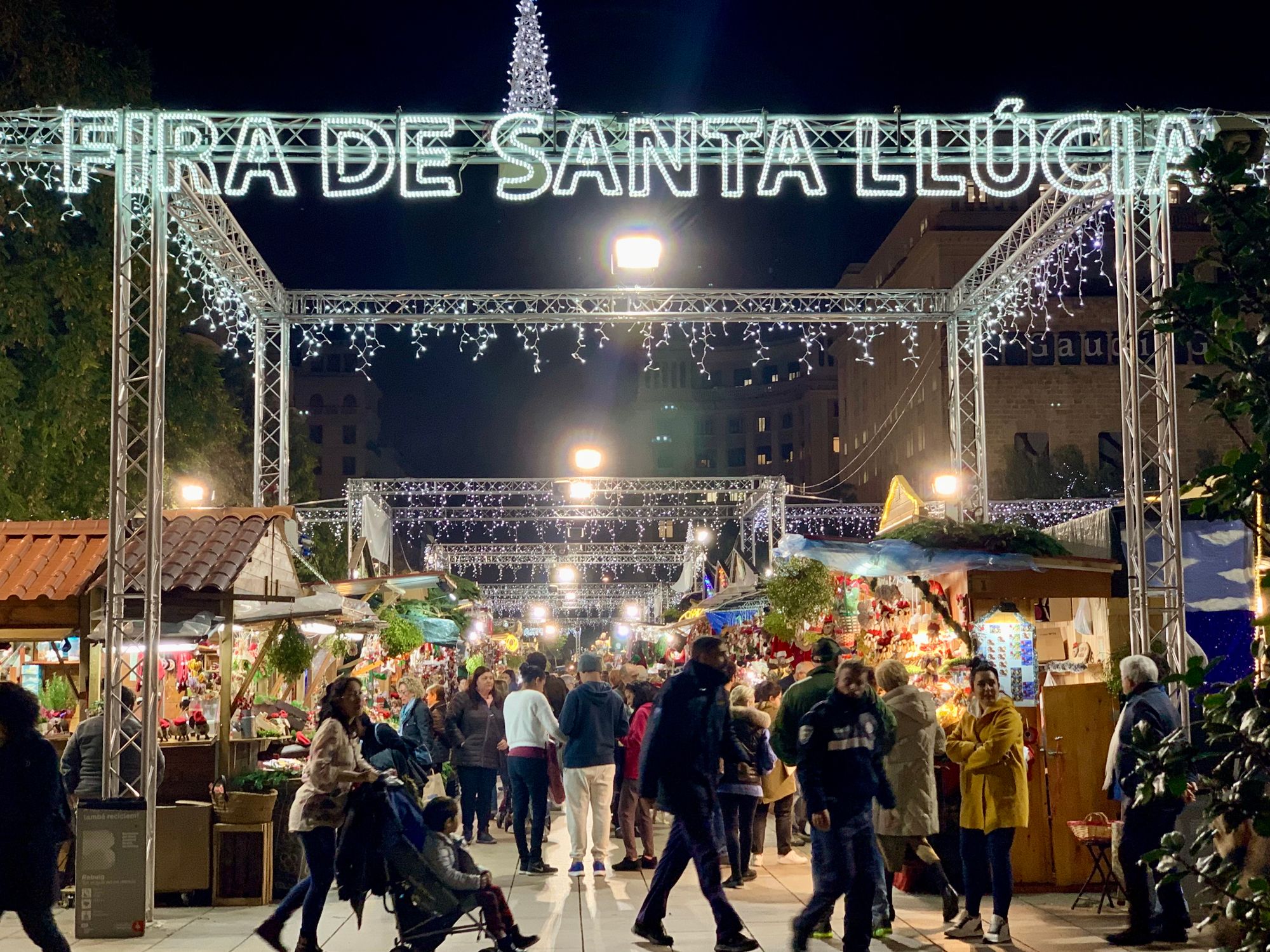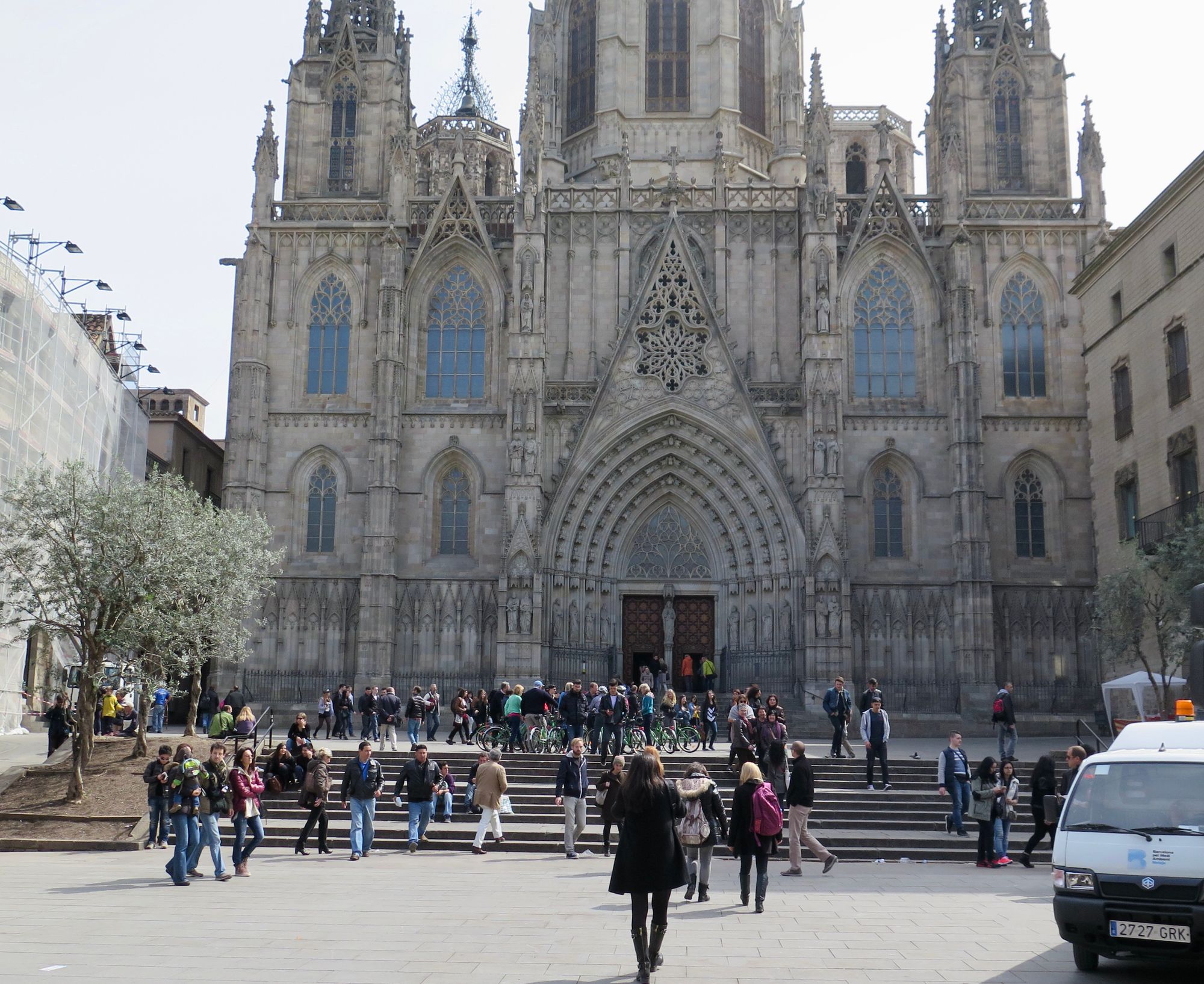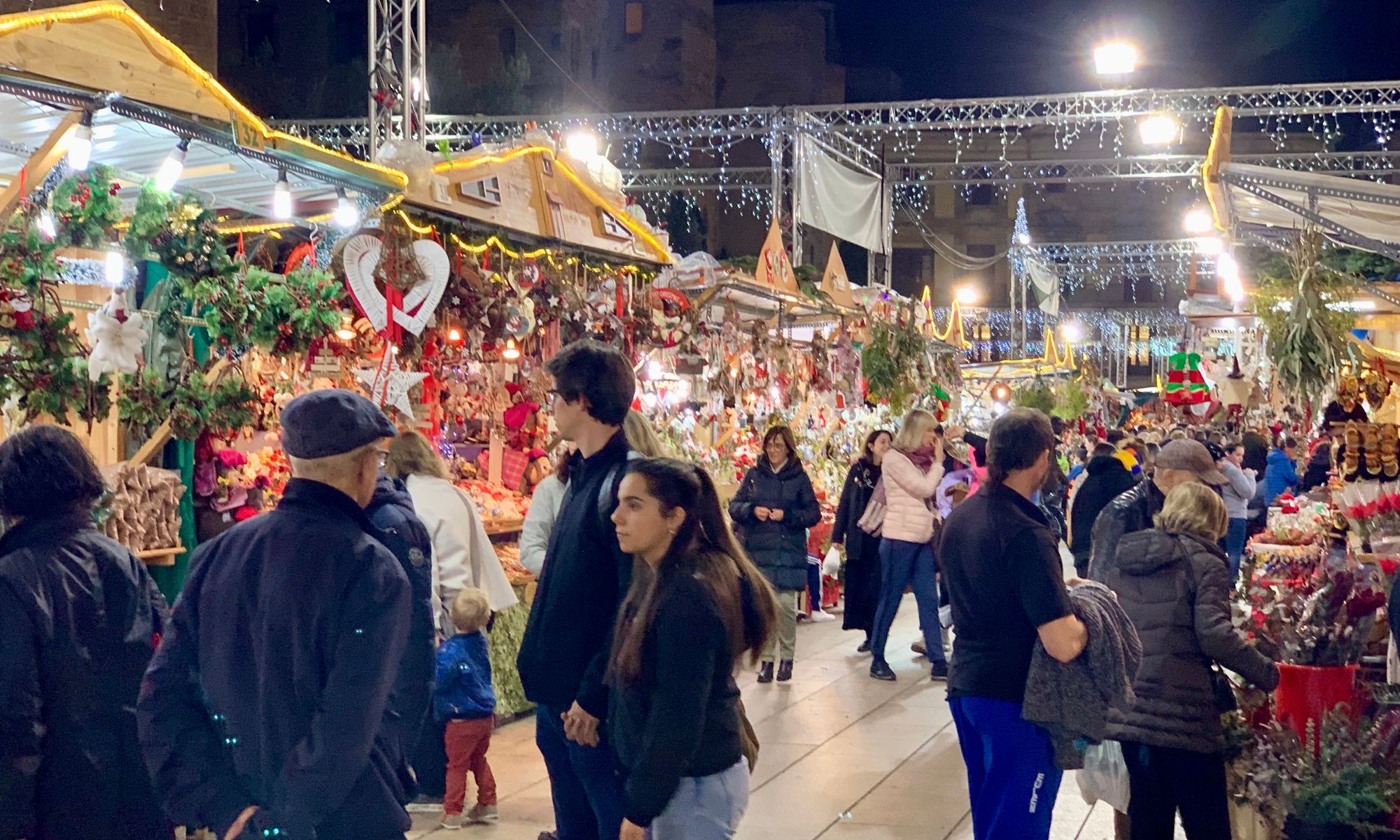 With more than 250 vendors, it has some of the best quality products anywhere.  Barcelona is known as a city of markets, with over 40 located throughout the city, enabling most residents to be within walking distance of an amazing food experience.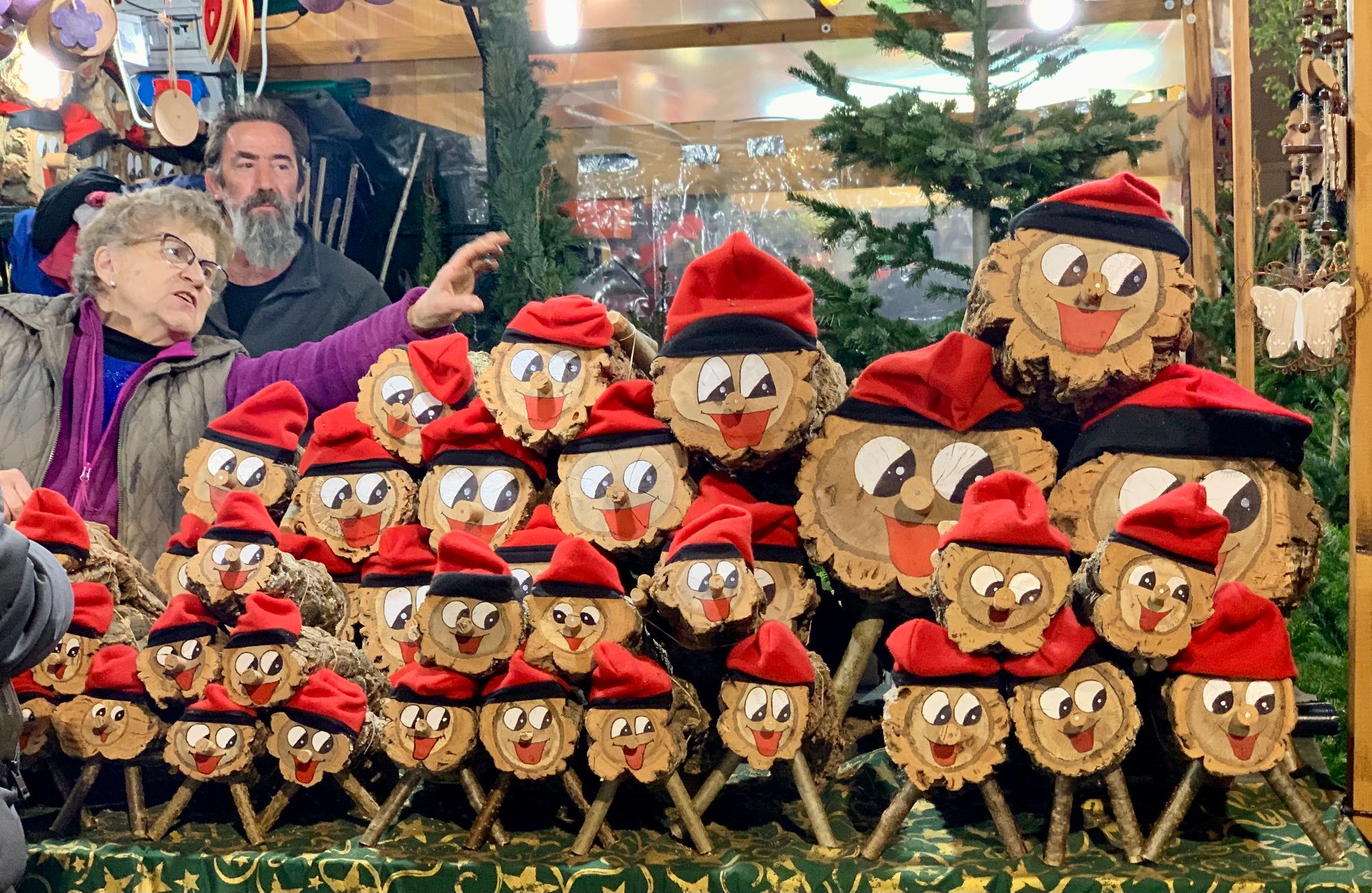 Takeaways
Christmas markets are an excellent example of winter-time placemaking, and as varied as they are across the world, they take only a few simple elements to work well: cozy meeting places, lots of spaces for vendors and artisans, opportunities to eat and drink, places to sit or enjoy entertainment, and of course, festive decor and local traditions to get everybody into the holiday spirit!
---
The mission of the
Social Life Project
is to incite a renaissance of community connection in public spaces around the globe. Through our online publication, presentations, campaigns, and catalytic projects, we can create transformative impact on communities everywhere. Our work grows out of more than 50 years devoted to building the global placemaking movement. It is an initiative of the
Placemaking Fund
, along with
PlacemakingX
 — a global network of leaders who together accelerate placemaking as a way to create healthy, inclusive, and beloved communities.
If you are interested in collaborating (articles, presentations, exhibits, projects, and more) or supporting the cause
contact us
.