When is a sculpture more than a sculpture? Perhaps when it goes beyond being something to look at, and invites people to engage with it. All around the world there are sculptures in public spaces — but what I find truly special is when these sculptures invite play, climbing, or exploration.
This list includes some of my favorites, and all of them bring a fun and often fantastical dynamic to the public spaces where they stand:
Boston Public Garden - "Make Way for Ducklings" by Nancy Schön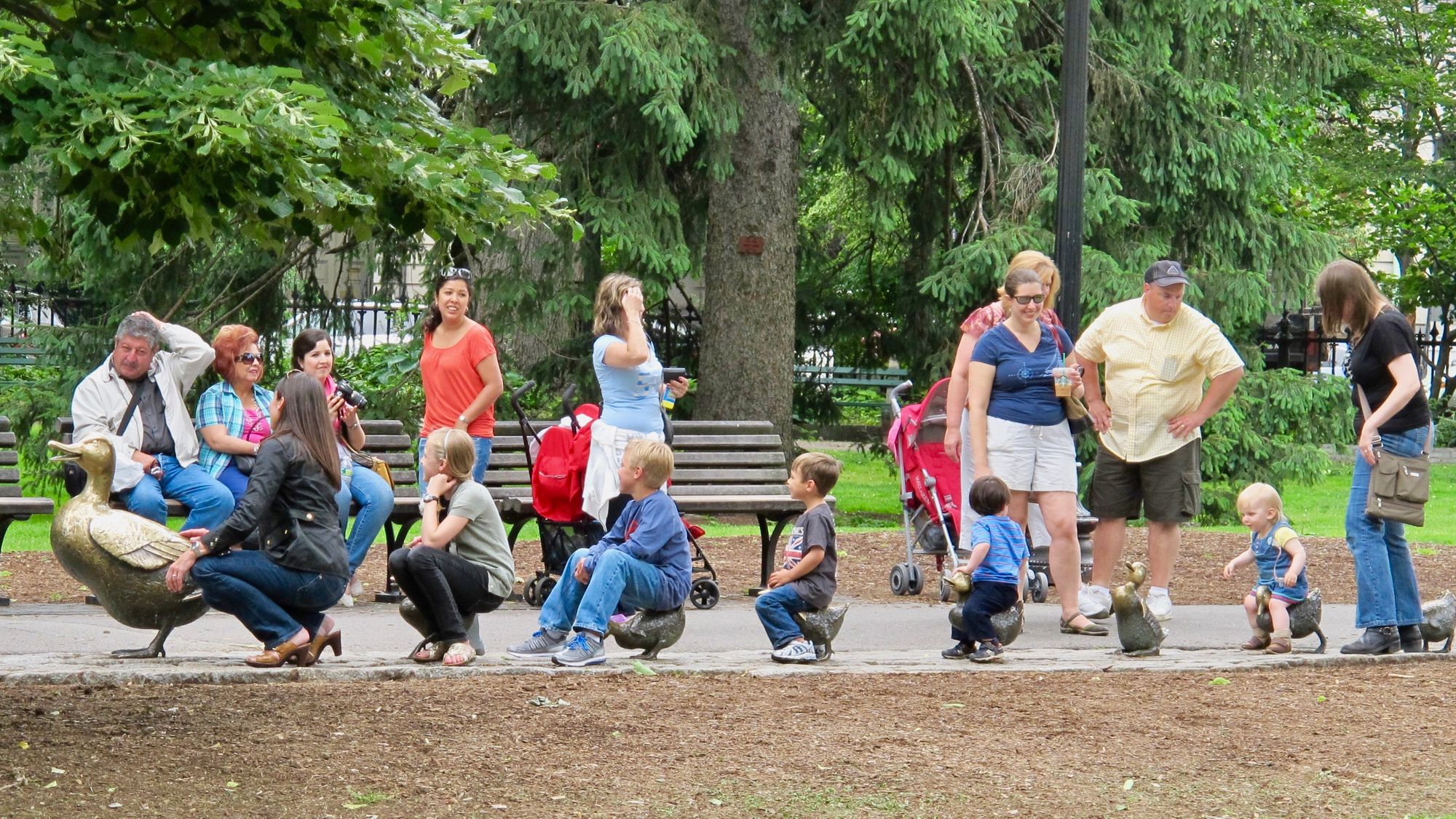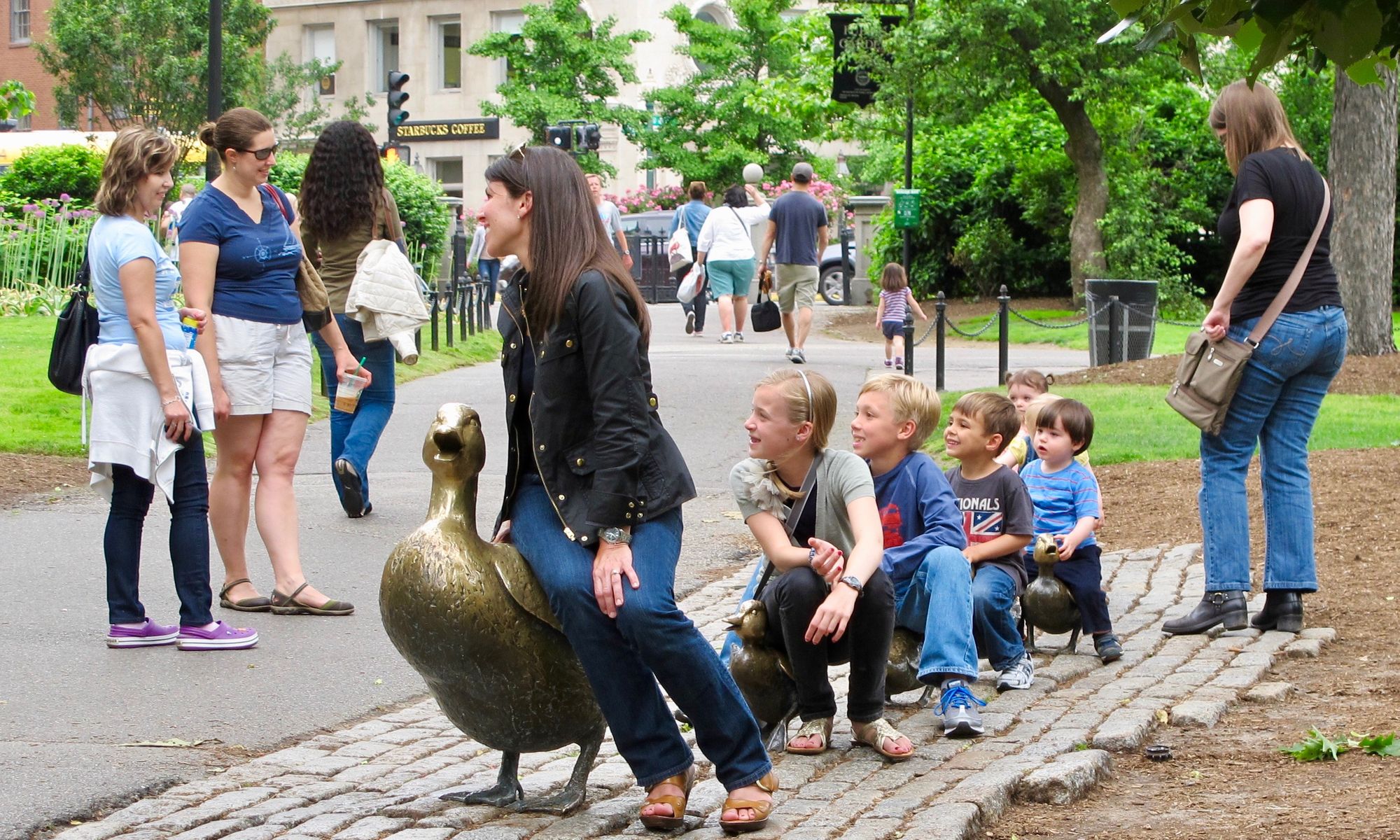 "Make Way for Ducklings" is a major draw in the Boston Public Garden. The artist, Nancy Schön, says that she wanted her sculpture to be interactive and touched, while also teaching a lesson. The sculpture brings to life the classic children's book by the same title, written by Robert McCloskey. The book takes place in the very park where the statue now stands; with Schön seemingly dropping characters from the storybook straight into the book's real-life setting.
Since its unveiling in 1987, the sculpture has been replicated in Moscow. Besides its clear storytelling appeal, what seems to be a large part of its success in both Boston and Moscow is small dimensions of the statues — ideal for Boston Public Garden's youngest visitors to sit on!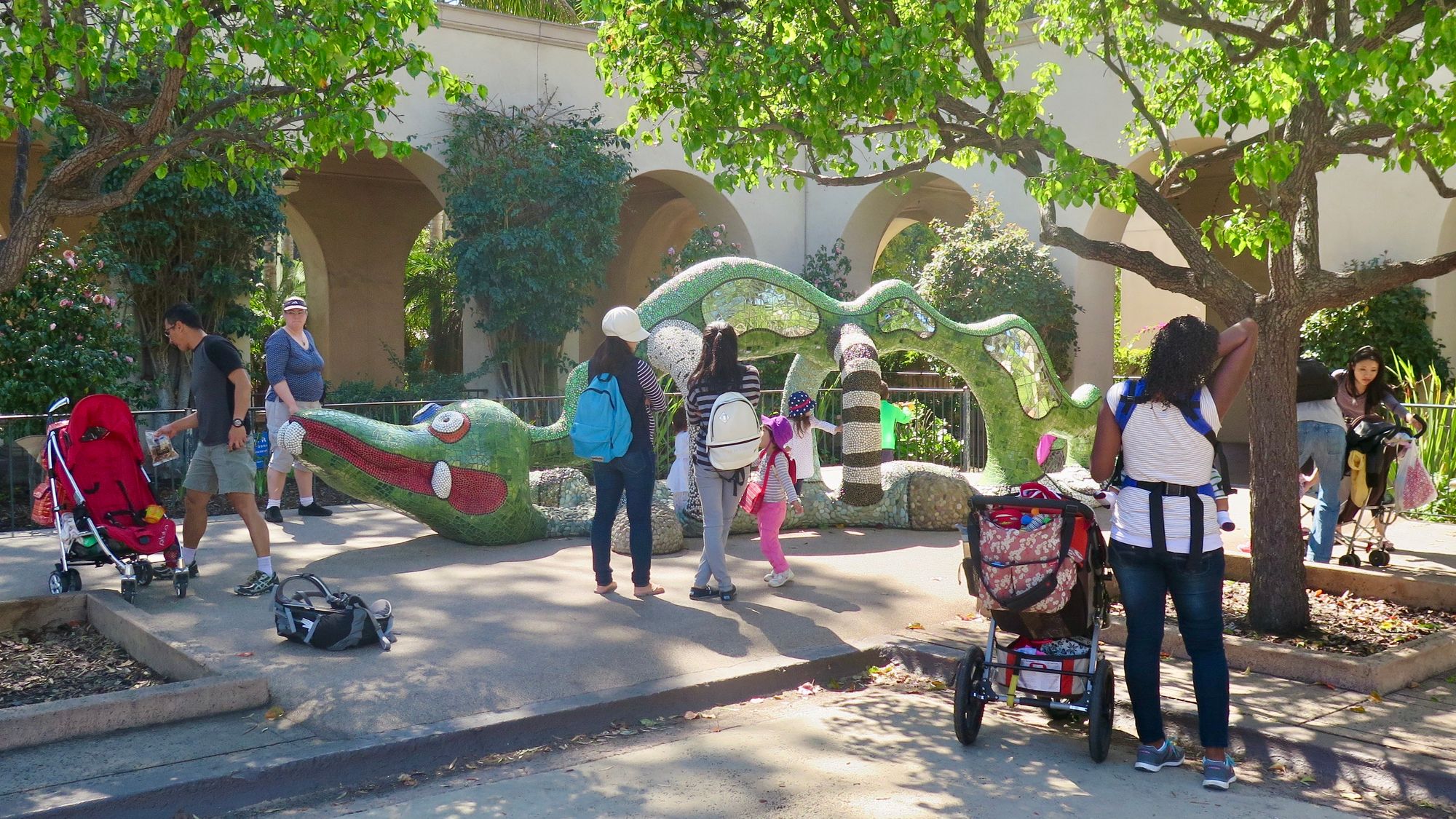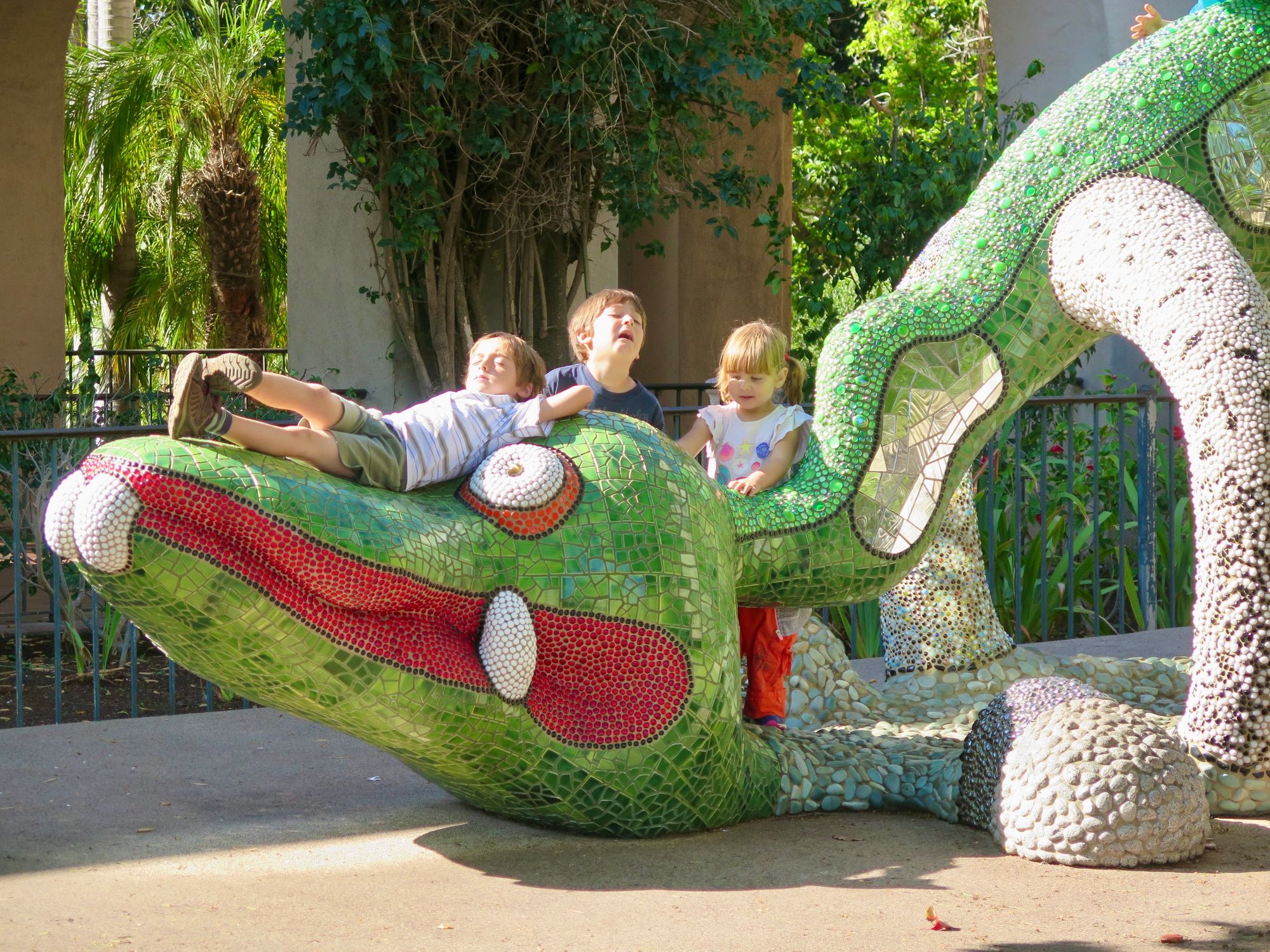 Niki de Saint Phalle is a well-renowned sculpture artist whose pieces have enlivened parks and museums across San Diego. One of the most kid-friendly of her pieces, the "Nikigator" is a large, reptilian figure that invites climbing and play. The tiled creature is just one of many of de Saint Phalle's works scattered around San Diego and Escondido — a point of public pride.
New York City, Central Park - Alice in Wonderland and Hans Christian Anderson (José de Creeft, Georg Lober)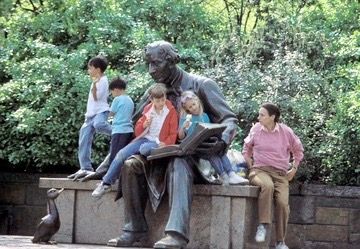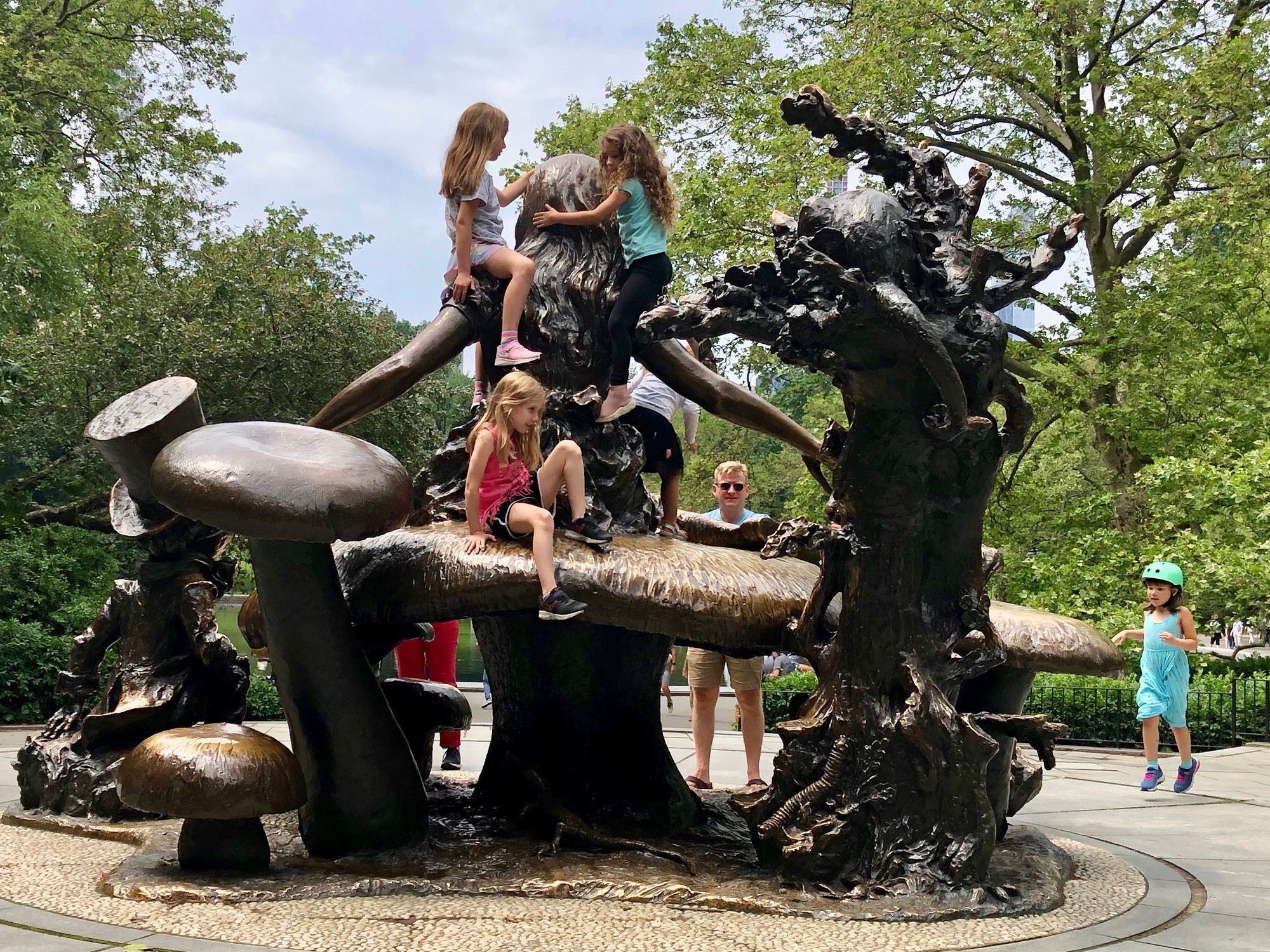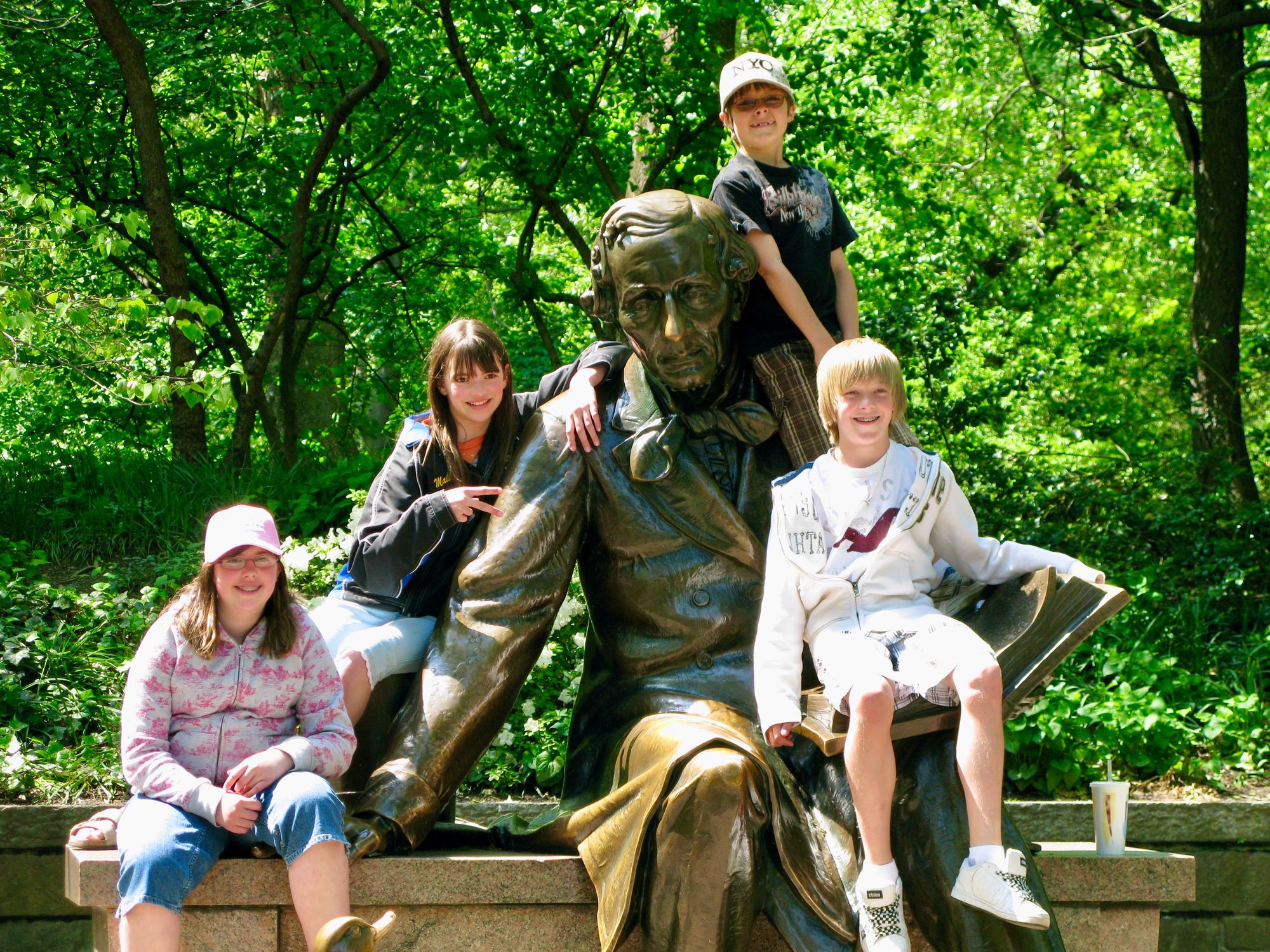 Perhaps among the most iconic parts of New York's Central Park, two statues of Alice in Wonderland and Hans Christian Anderson are some of the most inviting pieces of public art one can imagine.
José de Creeft created the Alice in Wonderland statue in 1959, drawing on illustrations from the original book. With intentionally climbable mushrooms, and an array of familiar characters, the statue's design has invited visitors to climb up to get a closer look at Alice, the Mad Hatter, and the Cheshire Cat for decades.
While the Hans Christian Andersen statue in Central Park has a smaller scale than Alice and her fellow characters, it is no less inviting as an interactive sculpture. In 1956, sculptor Georg Lober depicted the storied writer with the titular character from the world-renowned story, "The Ugly Duckling" — which is surely among the stories that are still told around the statue at dedicated storytelling hours put on by the Central Park Conservancy.
Seattle's Pike Place Market — "Rachel the Piggy Bank," and other Seattle Pigs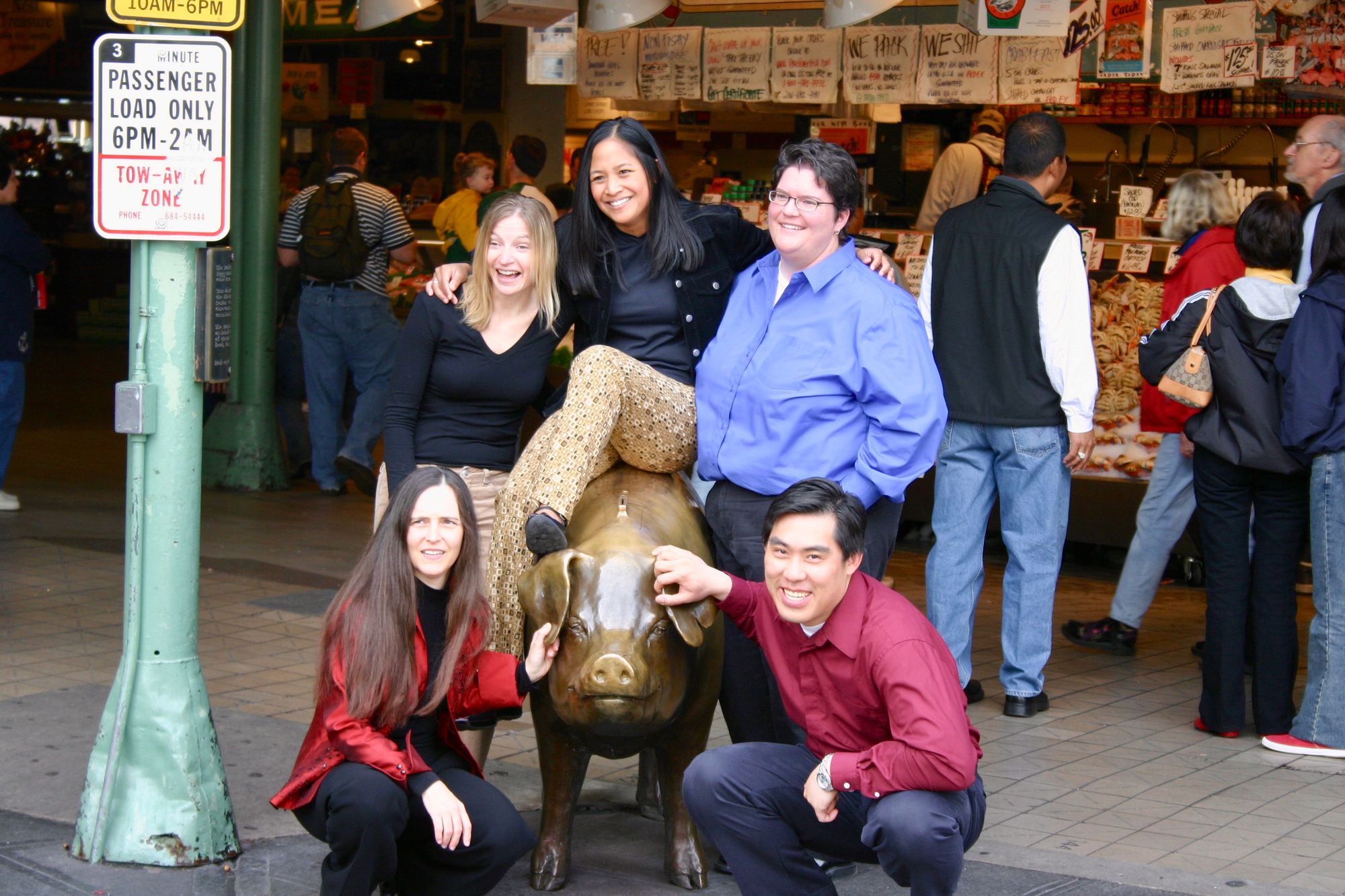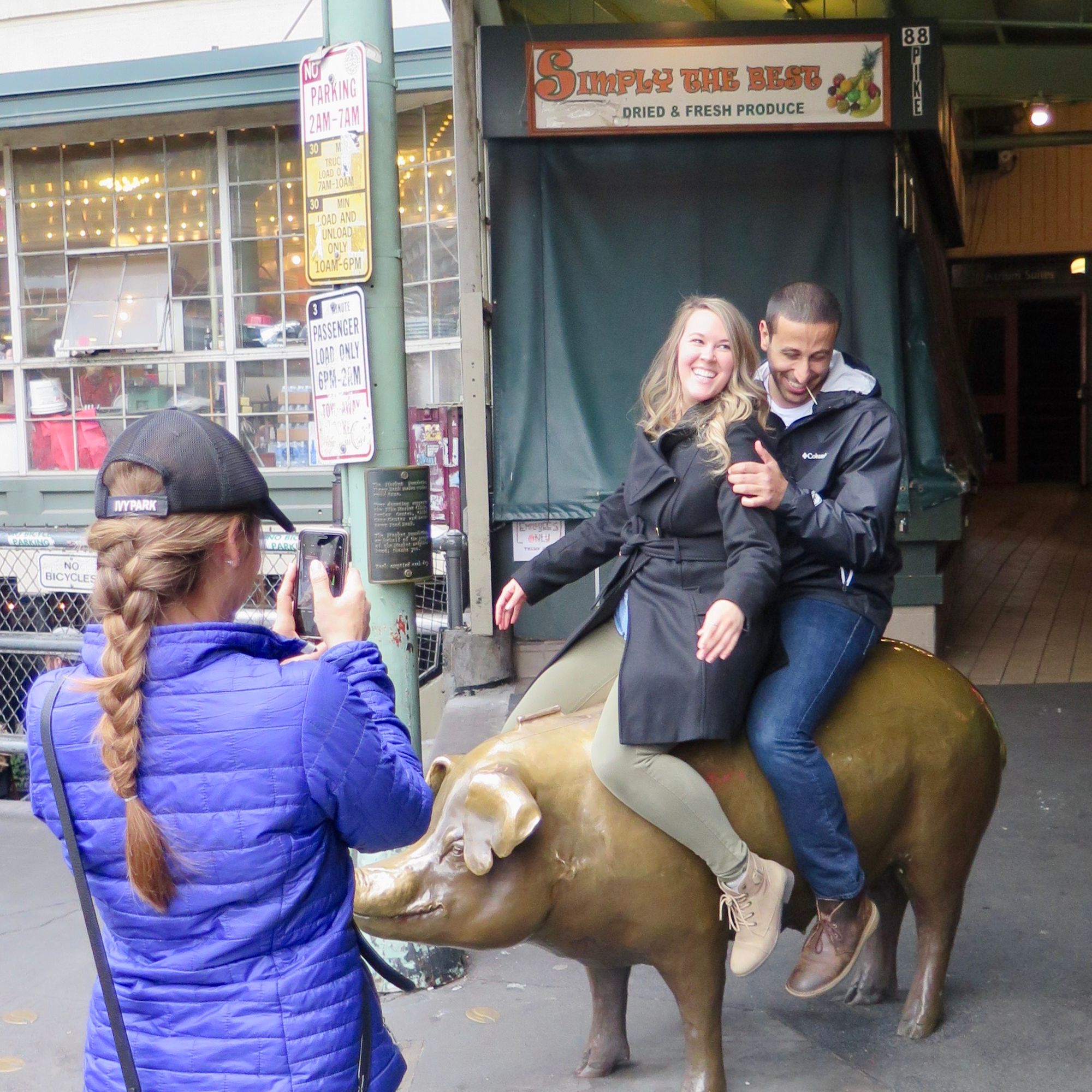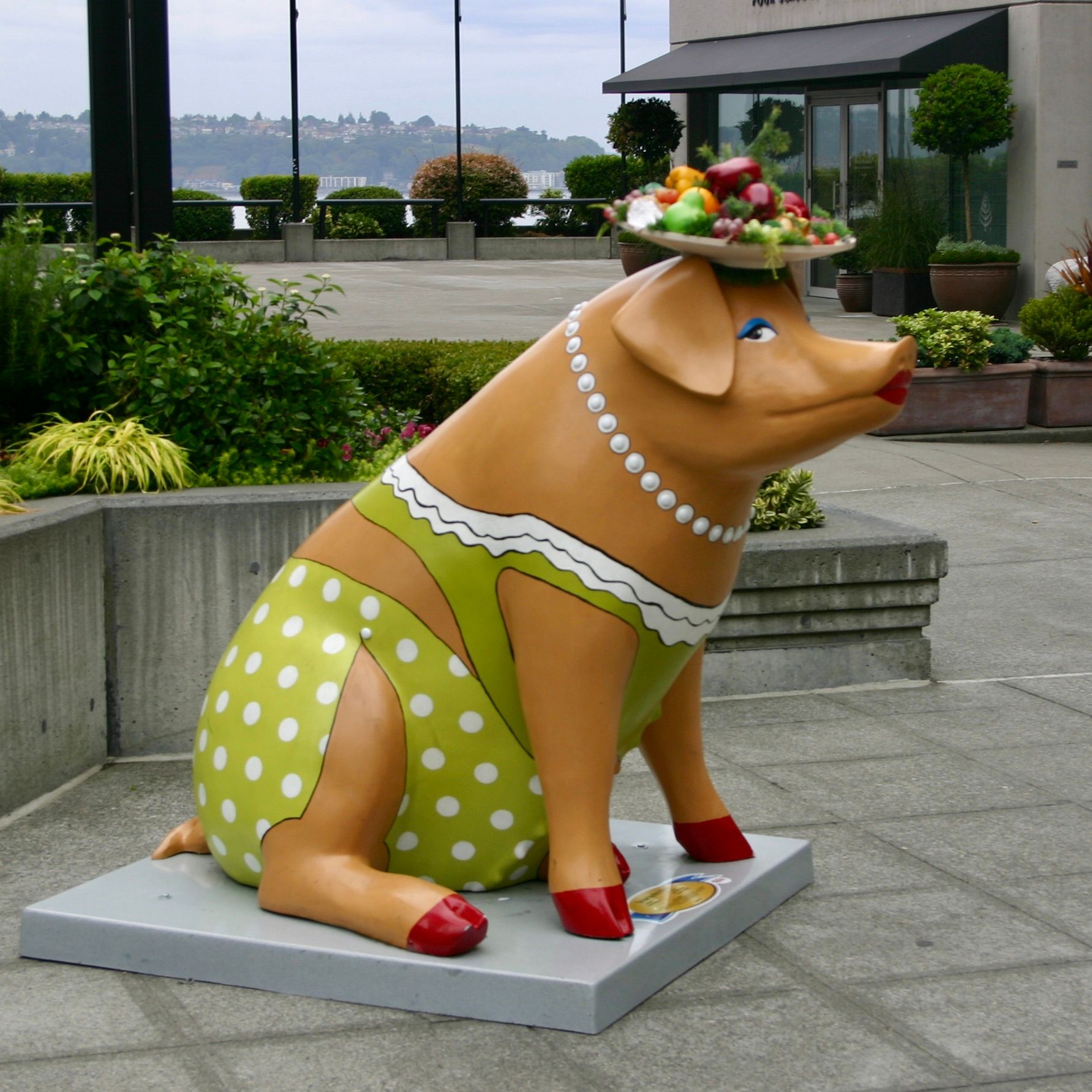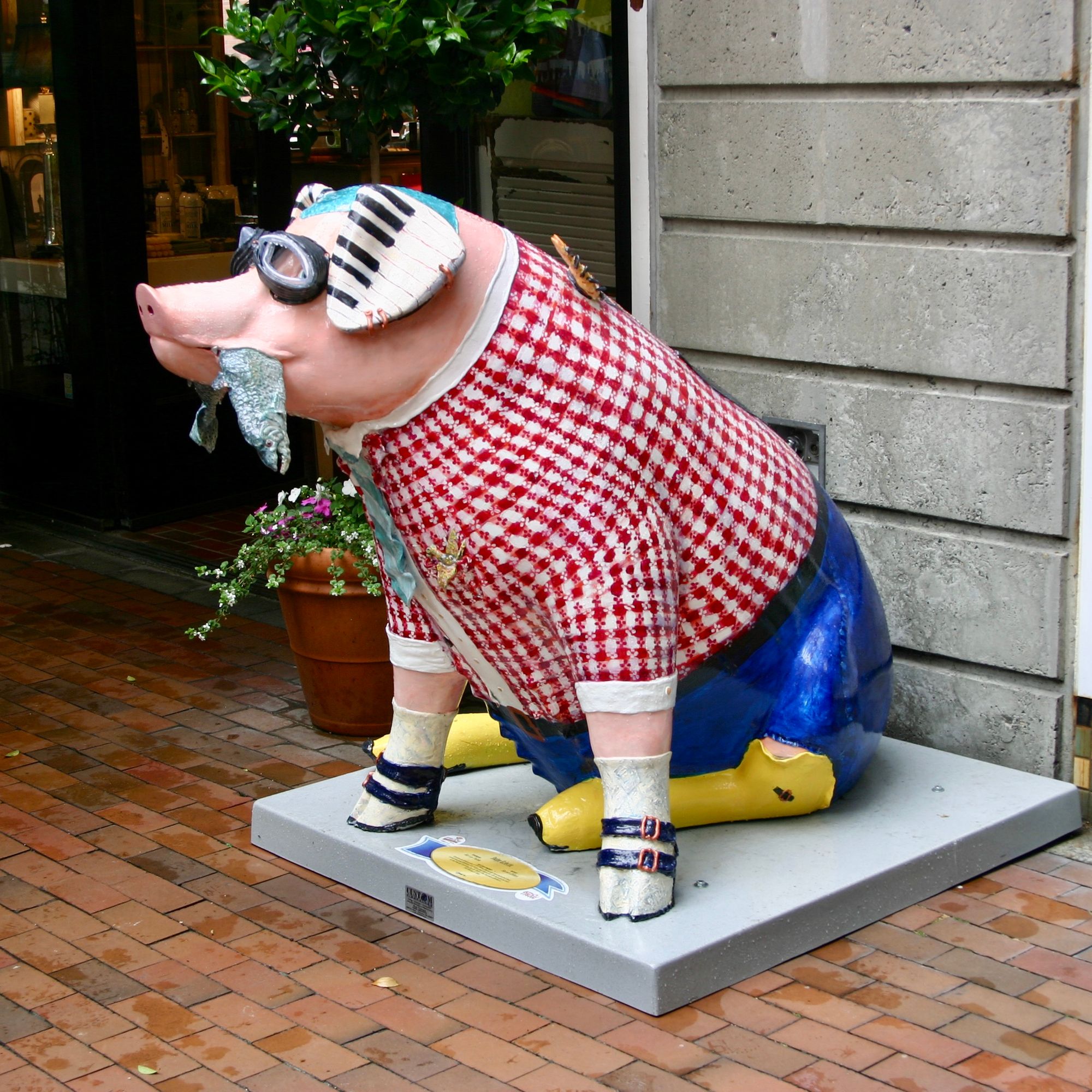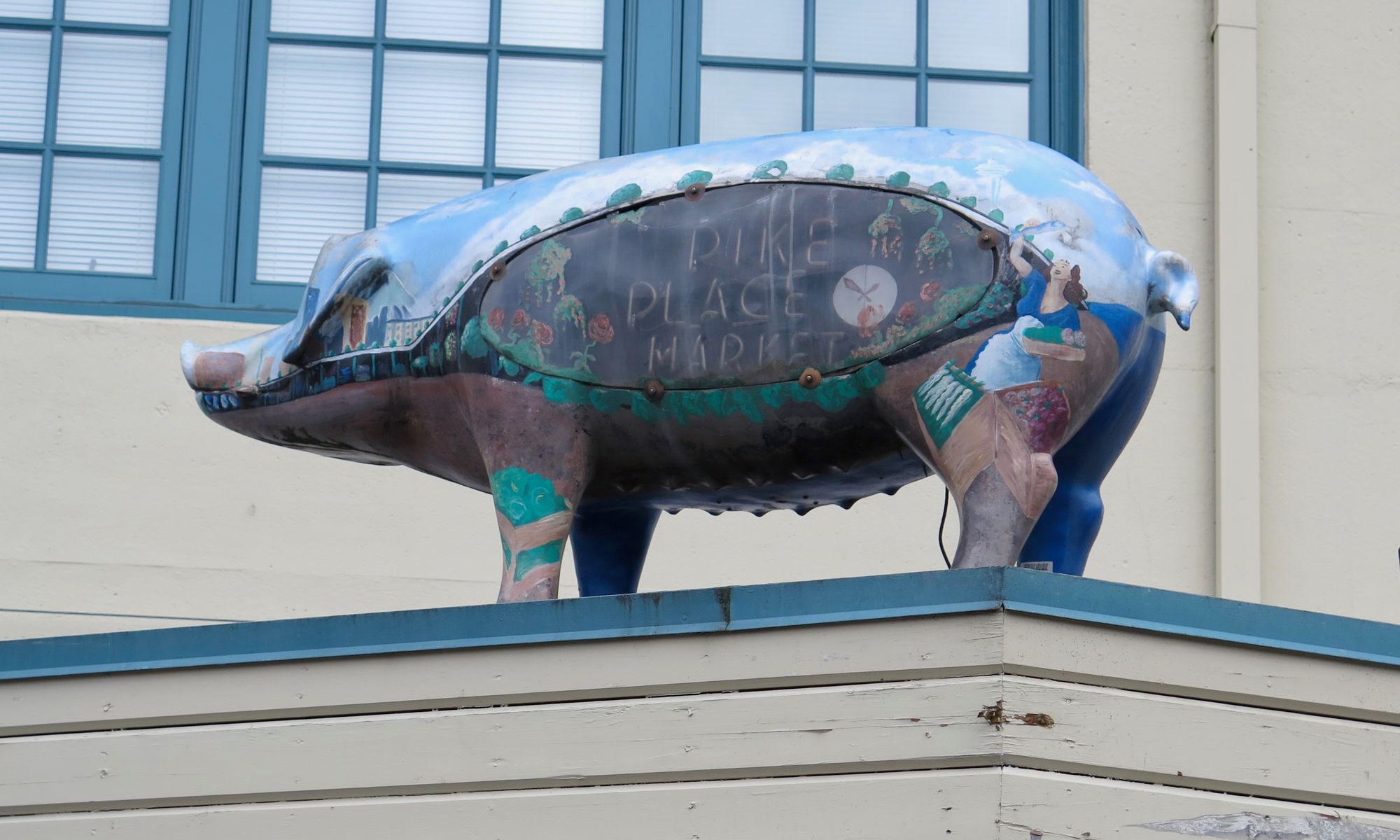 Georgia Gerber's iconic "Rachel the Piggy Bank" has been a successful combination of public art and fundraising in Seattle's Pike Place Market, bringing in donations to support social services starting in 1986. Rachel's success sparked the idea of another pig statue-centered fundraiser that would scatter pig statues by various artists all over Seattle in 2001.
Stockholm, Kungsträdgården — Lion Statues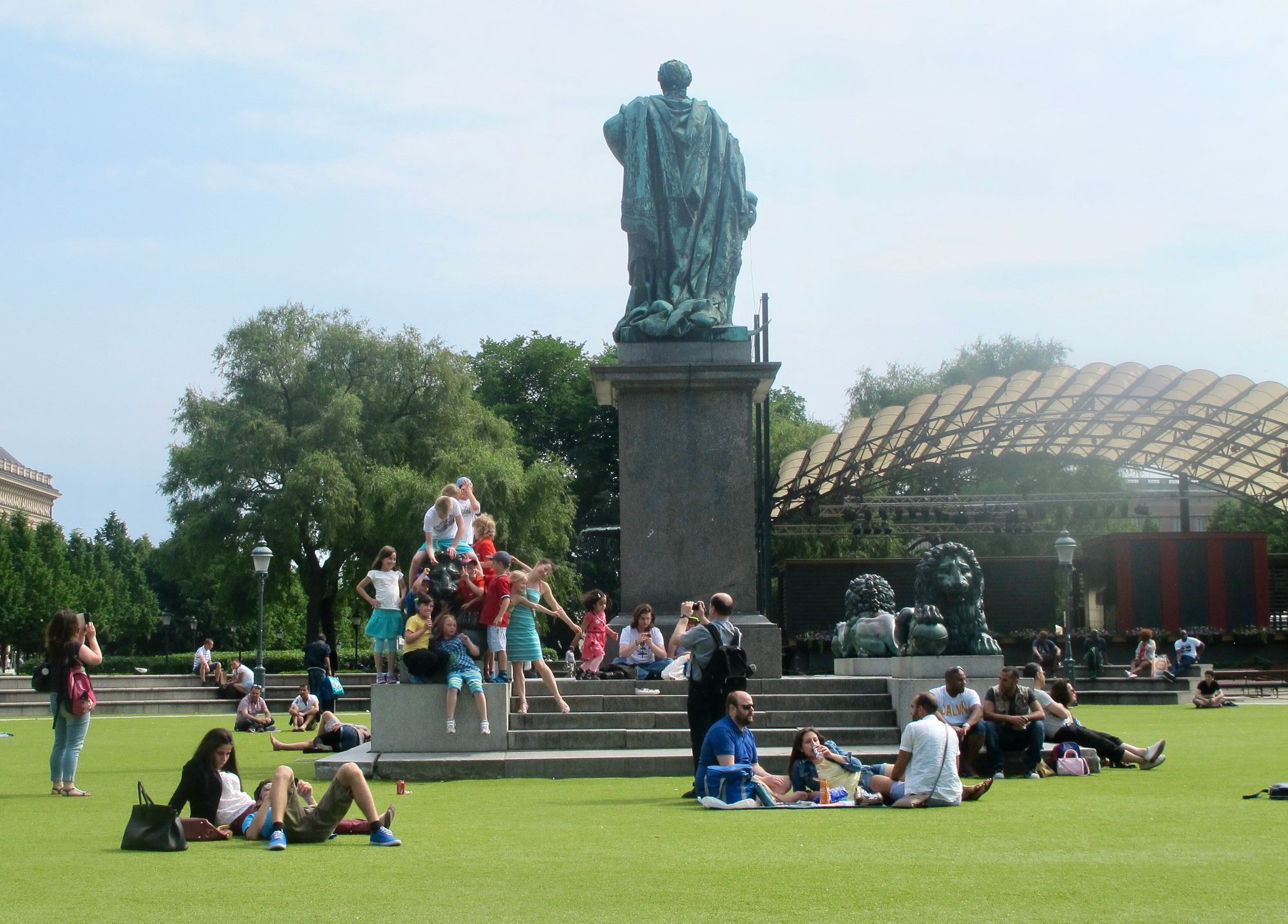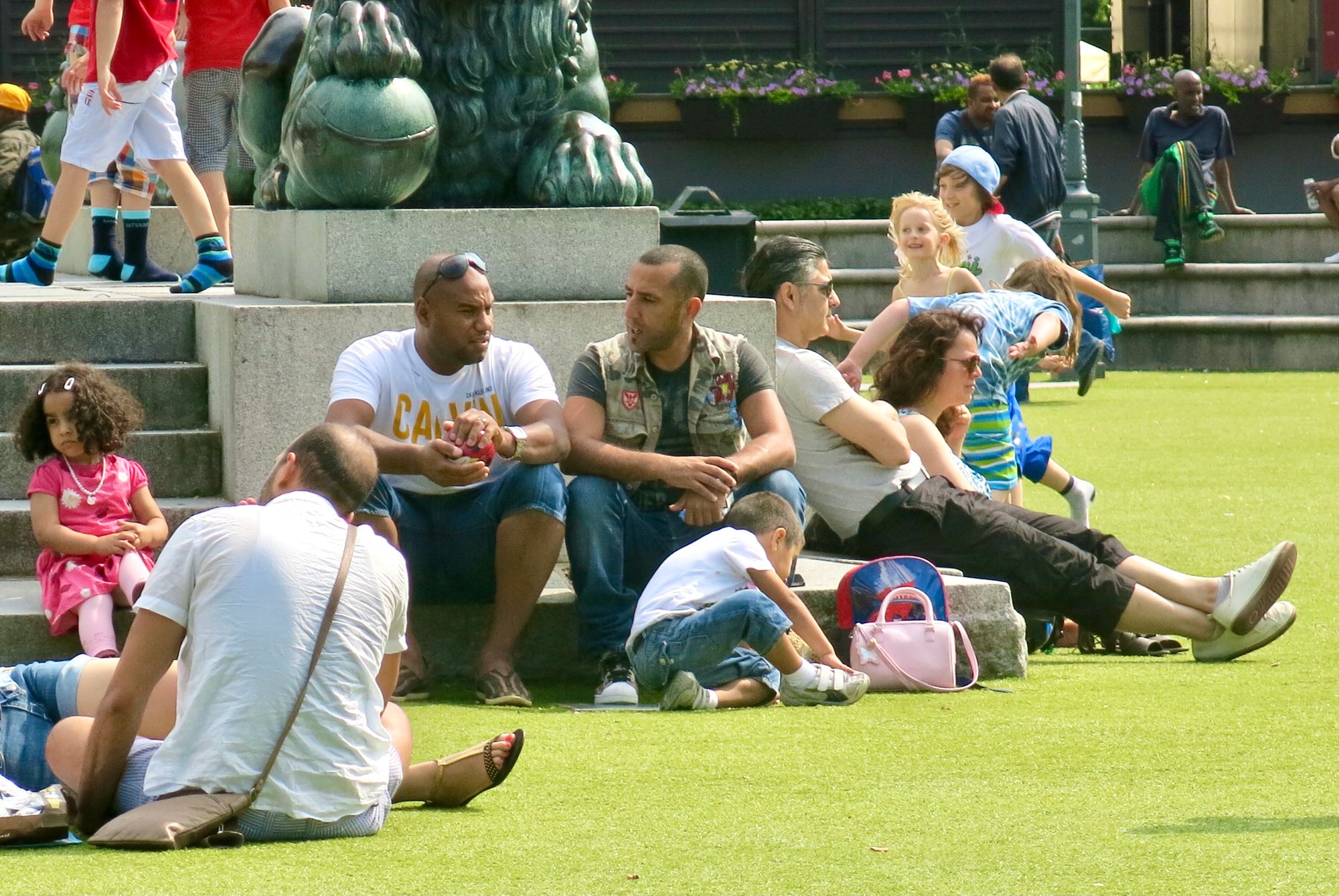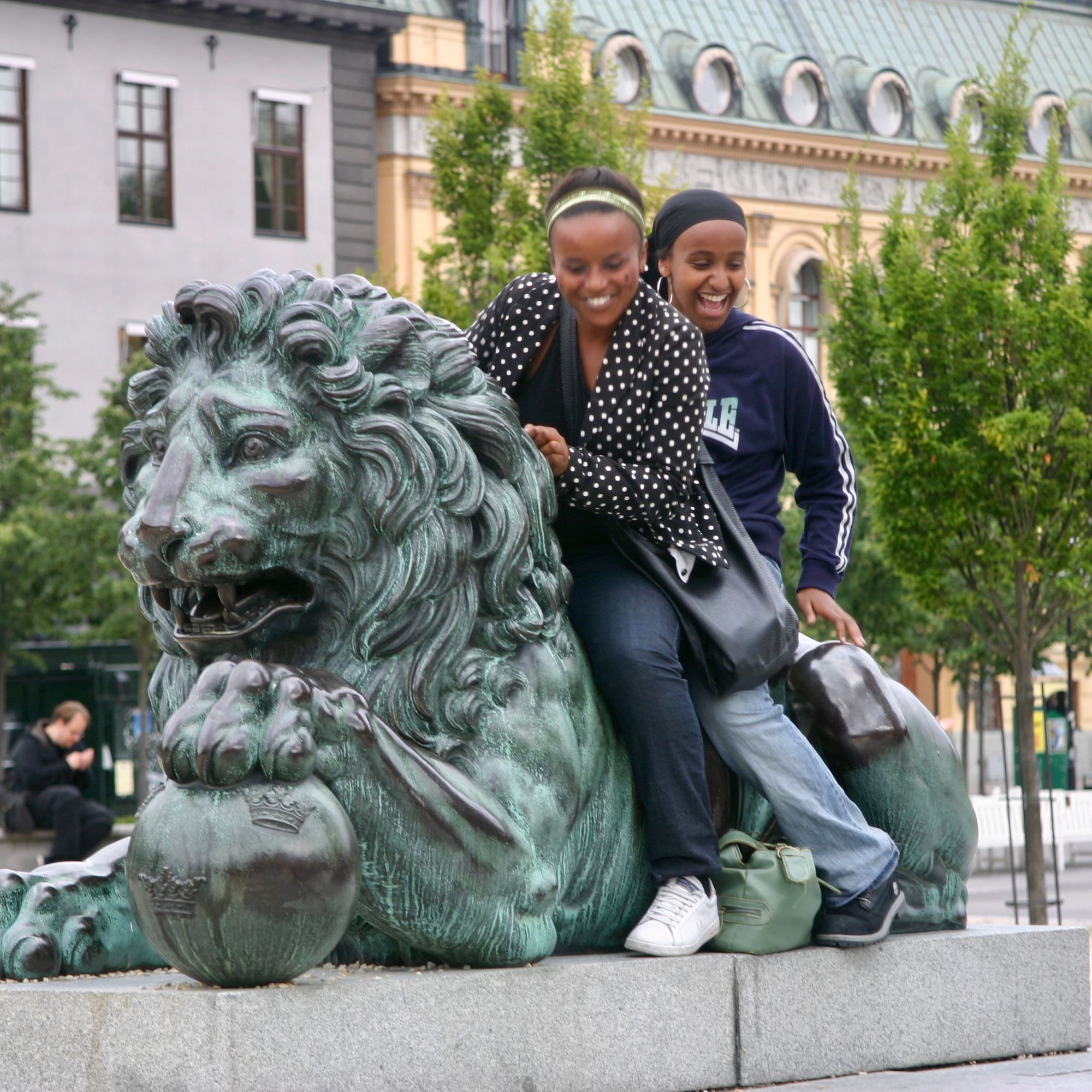 These lion statues in Stockholm's Kungsträdgården are delightfully climbable, sittable sculptures, inviting visitors to get up close. The fact that these statues are situated so close to a set of steps and ledges is further enticement for young visitors to find a higher perch while their friends and family sit nearby.
All of these statues are very clear reminders that our public spaces are at their best when they make space for creativity and exploration. Play-friendly sculptures can be a part of making someone's visit to a park particularly memorable, whether that's by bringing a beloved character to life, or offering a landscape for play unlike any other.
The mission of the
Social Life Project
is to incite a renaissance of community connection in public spaces around the globe. Through our online publication, presentations, campaigns, and catalytic projects, we can create transformative impact on communities everywhere. Our work grows out of more than 50 years devoted to building the global placemaking movement. It is an initiative of the
Placemaking Fund
, along with
PlacemakingX
 — a global network of leaders who together accelerate placemaking as a way to create healthy, inclusive, and beloved communities. We gladly accept
donations
to advance our work.