We can make our cities more vibrant, accessible, equitable, joyful and sustainable places by improving the public spaces that we share. These spaces are where the deep value of meaningful inclusion plays out – for people of all ages, races, abilities, gender expressions, nationalities, and migration backgrounds – by being a home away from home, an outdoor living room, for us all.

In our 50 years of travel and place revitalization around the world, we have taken nearly a million photos of how people live their lives in social places. Each photo tells a story, not only of that one captured moment, but of the broader context of people's lives and the powerful role that social places play in them. In our series, The Social Life for All, we've looked at where children play, where women spend time together, where men hang out, where couples linger, even where pets are most welcome and we have identified the common threads between these places.
What we've found is that the best places are those that have something for everybody because they are comfortable, engaging, safe, accessible, and joyful. In this article we will highlight a few wonderful public places around the world and talk about the elements that make them so great.
The Social Life for All Series: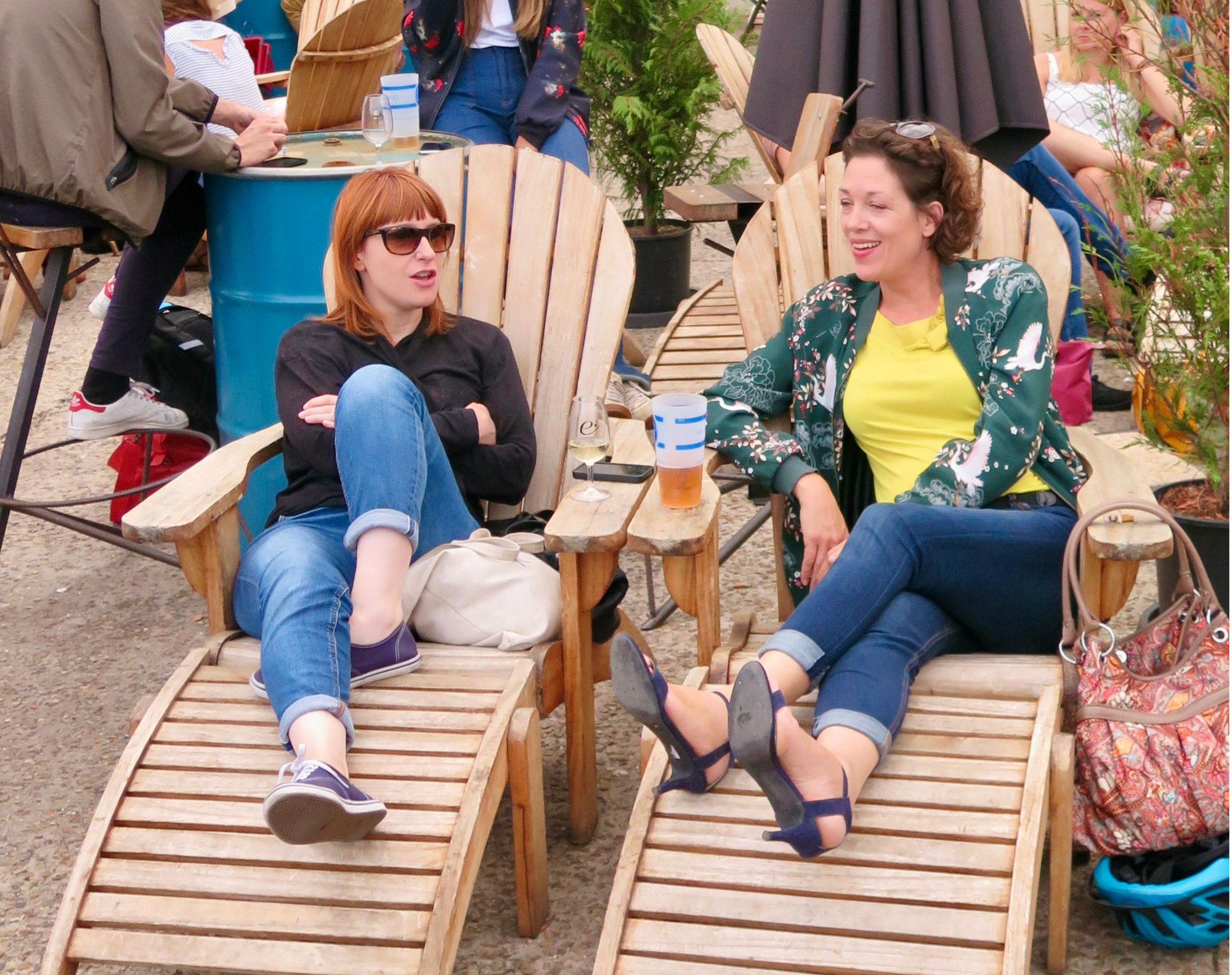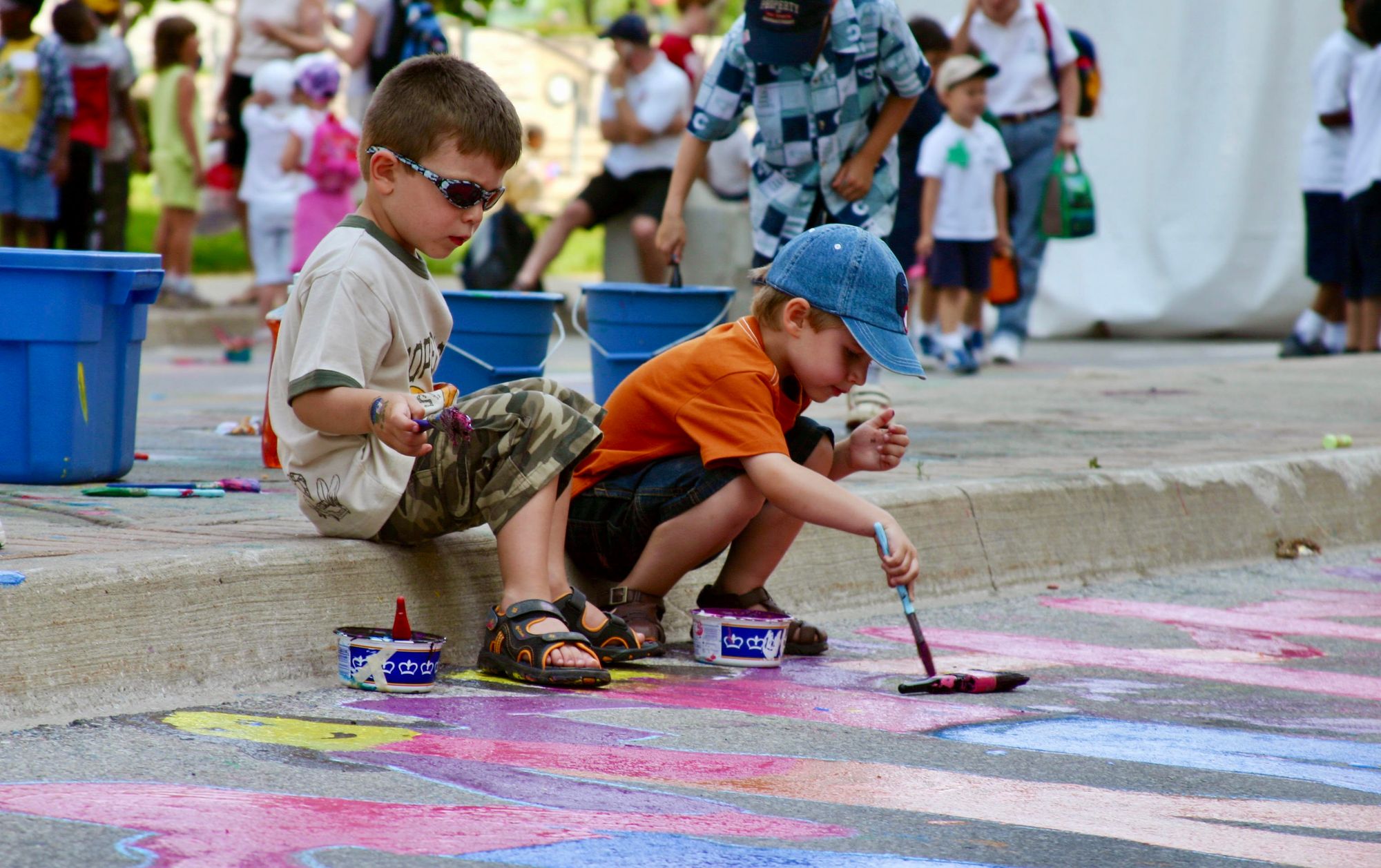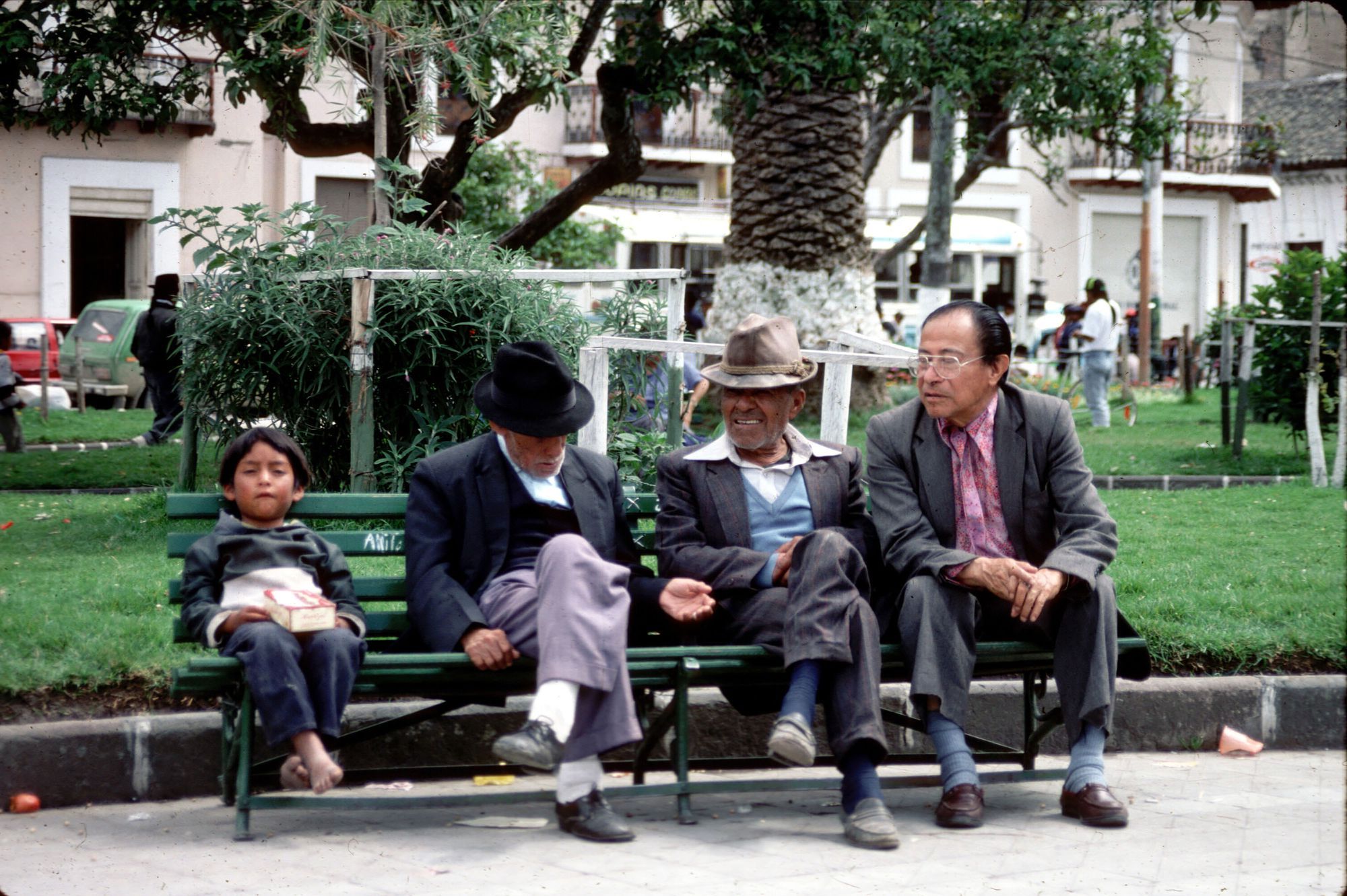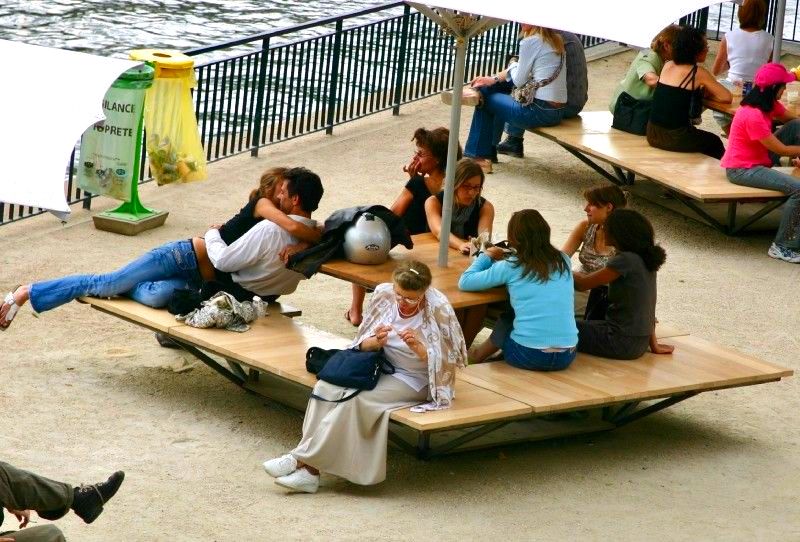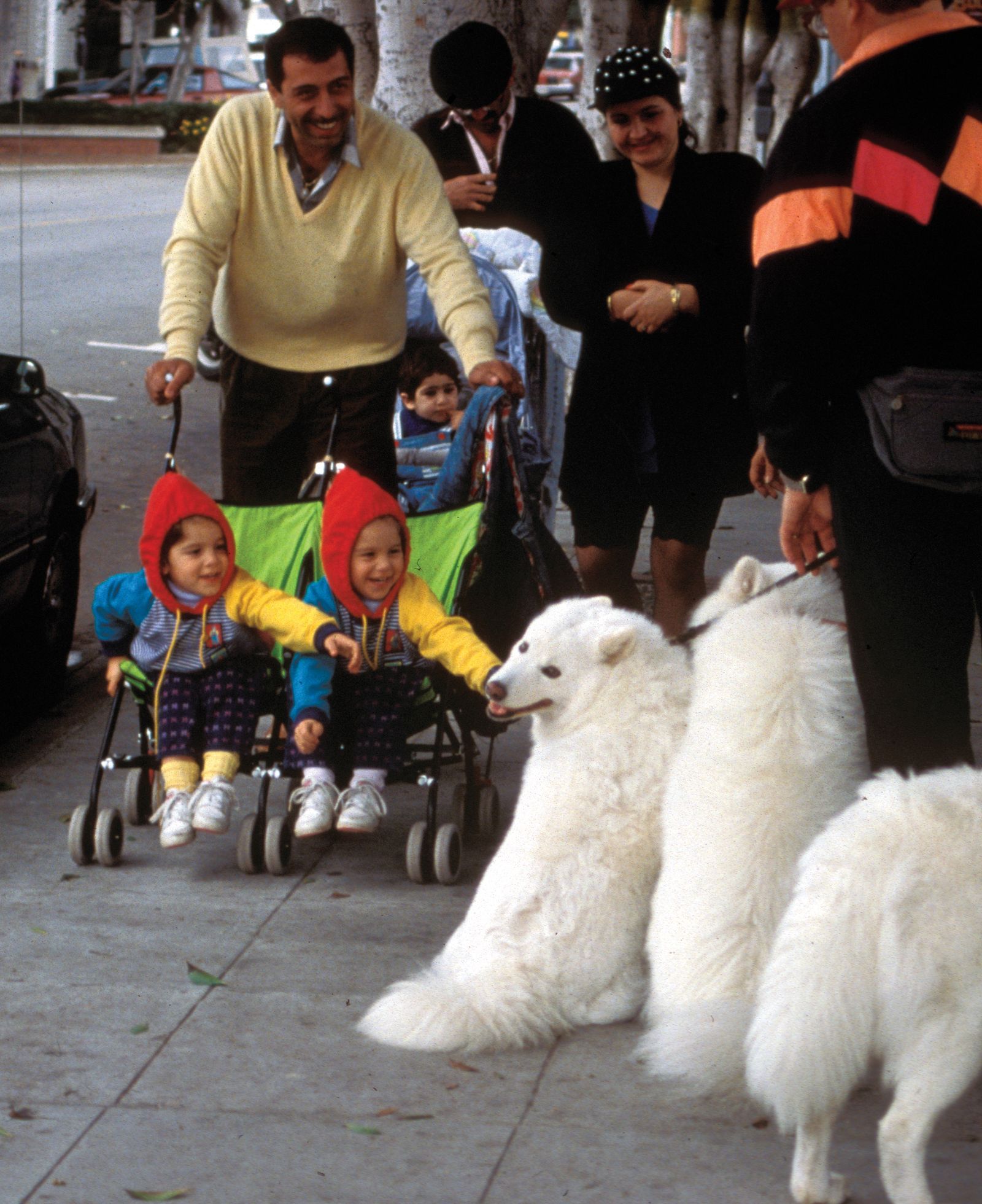 Multi-Layered Destinations
We often think of the best public places as multi-layered destinations because of all the different offerings within them and the variety of ways in which they can be used and enjoyed. They have numerous amenities, activities, assets, and programs which together form beautifully complex environments that all kinds of people love to come back to again and again.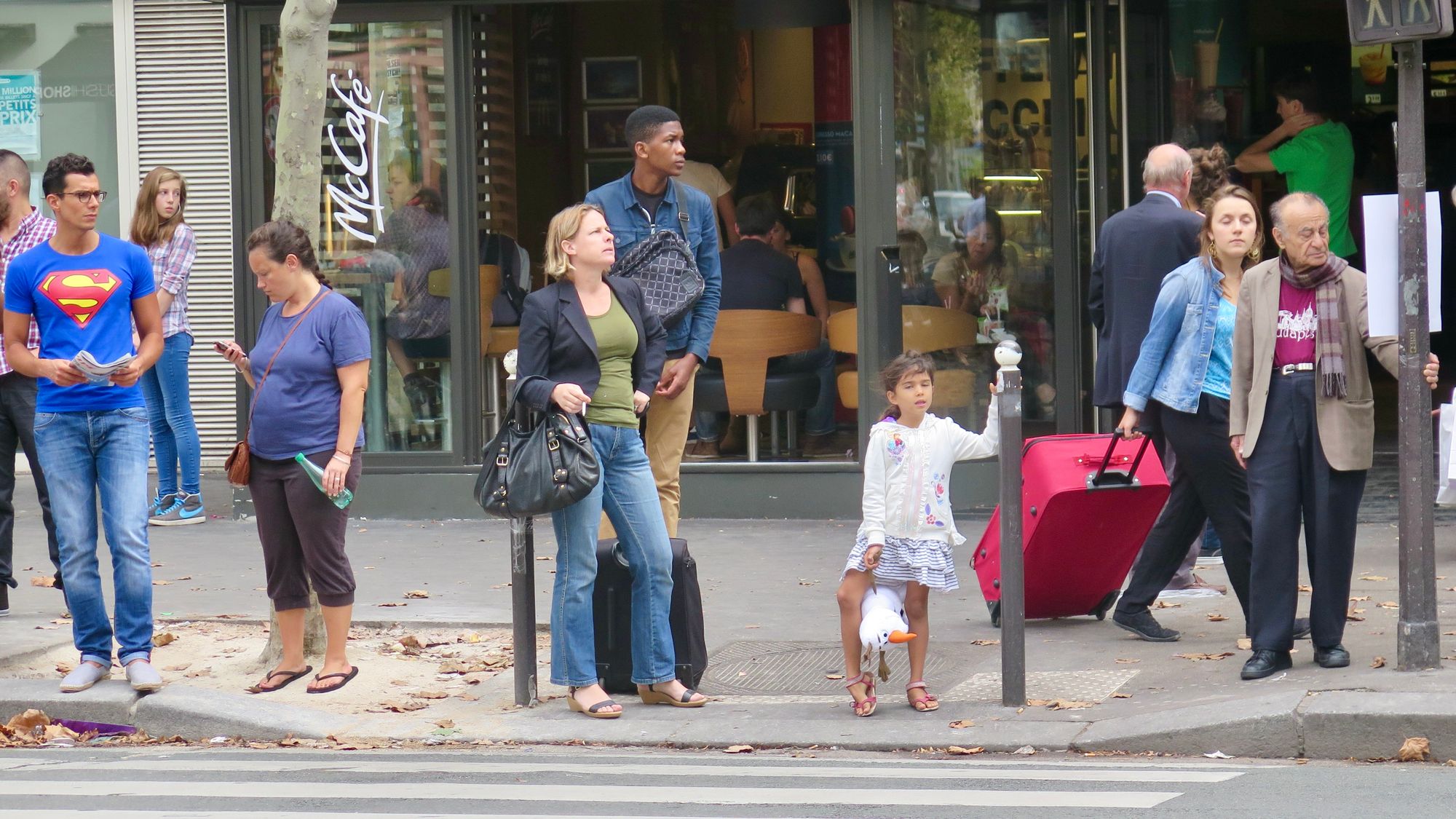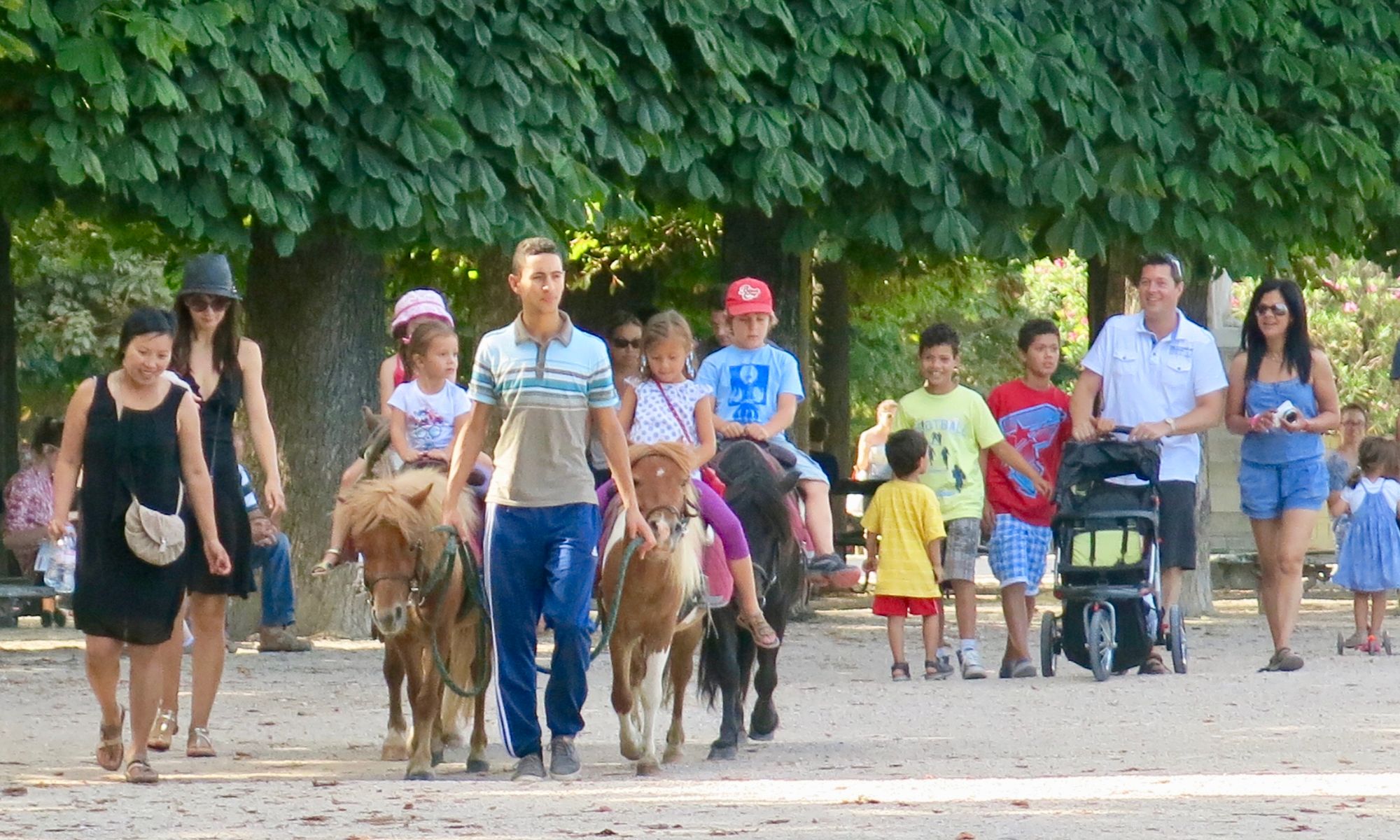 Bryant Park
One of the best examples of a multi-layered destination is Bryant Park. It has so many things to do, see, and enjoy within a compact area, including restaurants, a carousel, board game stations, ping pong tables, markets, concerts, and more that together create a magnetic intensity of activity and social life. It has become one of the most beloved and frequently visited public places in New York City, with good reason.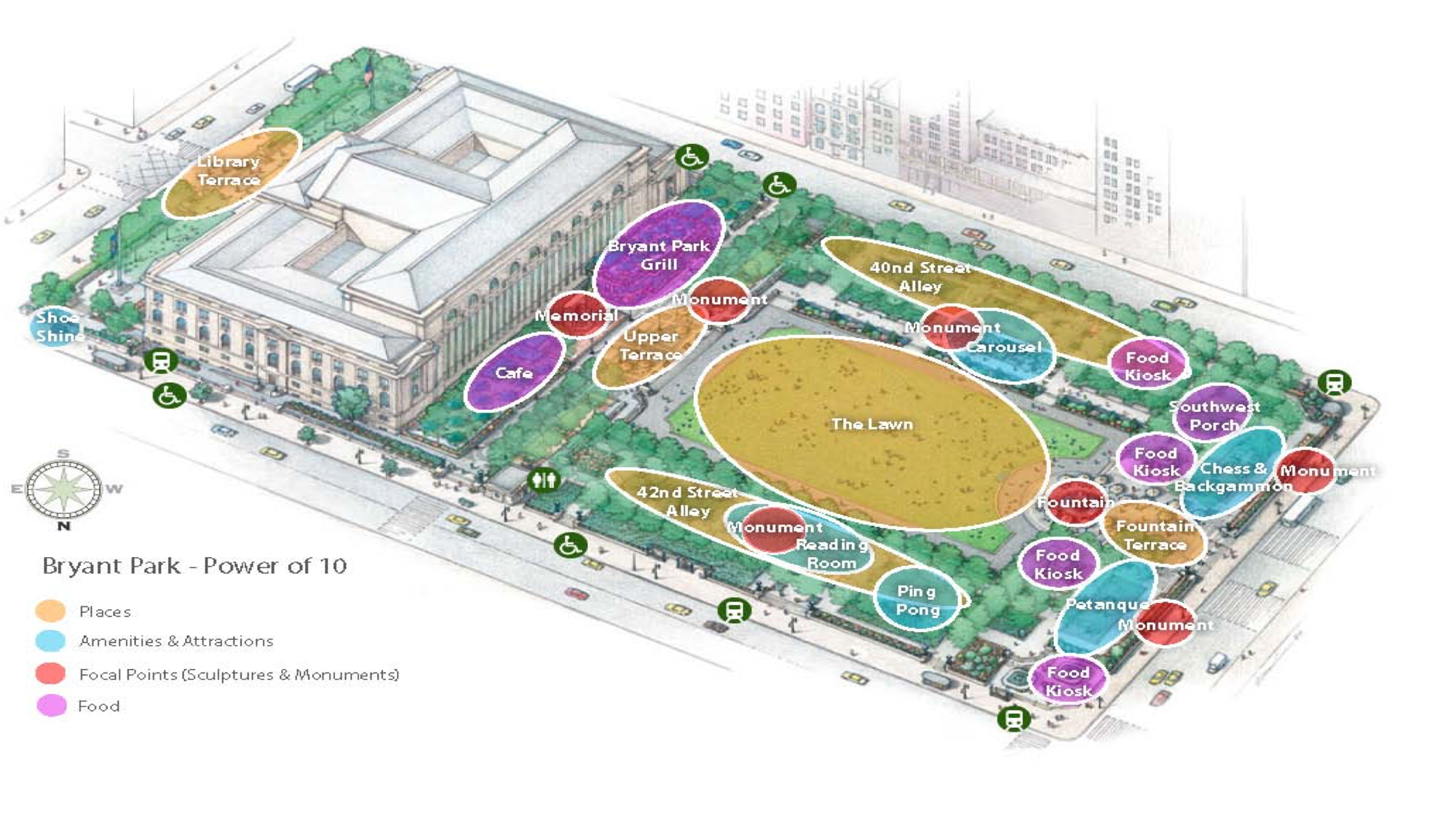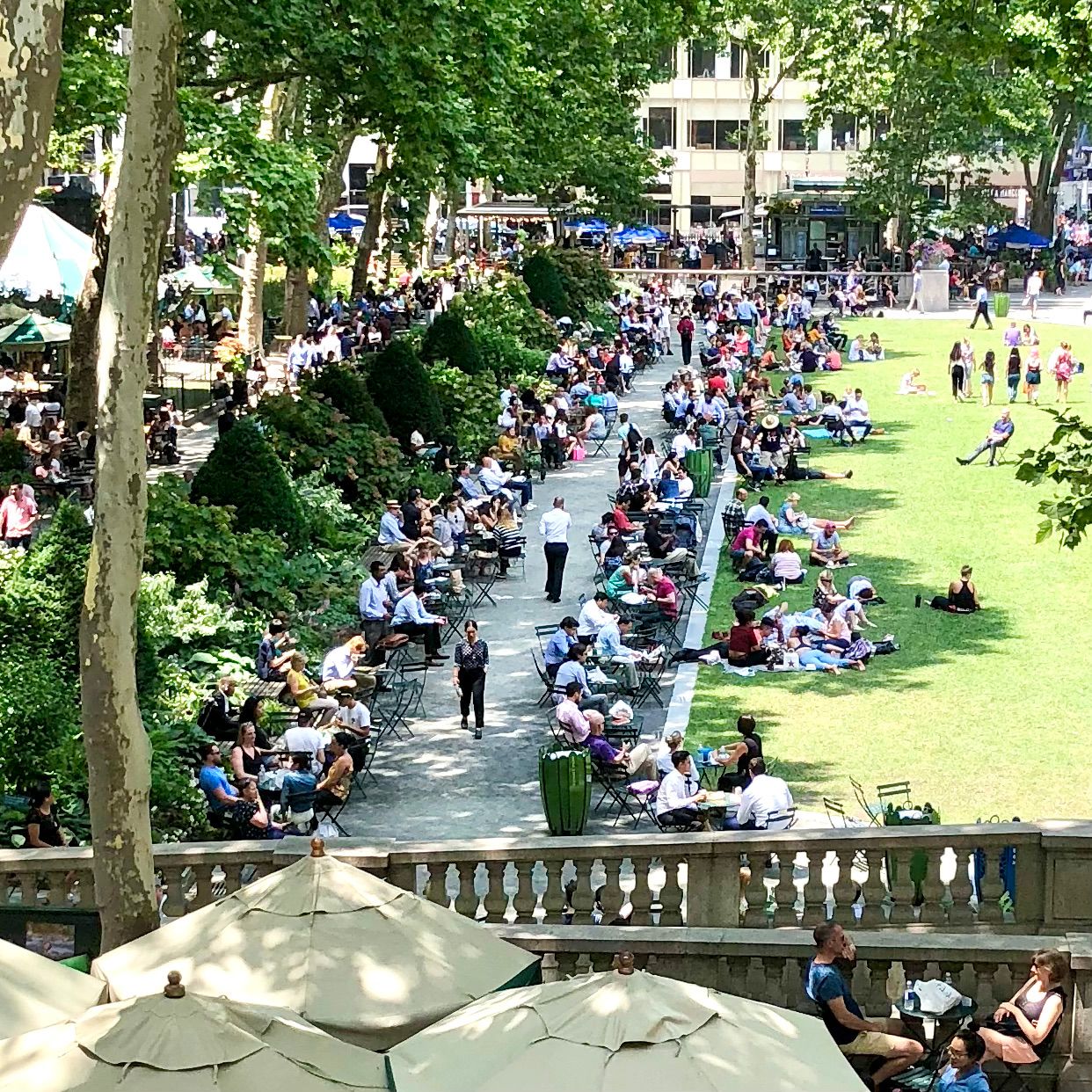 Pop-up Waterfront Restaurants at Paris Plage
The upper Seine on the Left Bank has always been a place of community gathering, with wide spaces and seating for people in groups or couples to relax and enjoy views of the river. But recently, further up the Seine, a group of highly creative temporary restaurants have popped up both on and off the water. Now, the options are even more plentiful in this area, especially during the summer when Paris Plage sets up along the river with abundant activities for everyone to enjoy.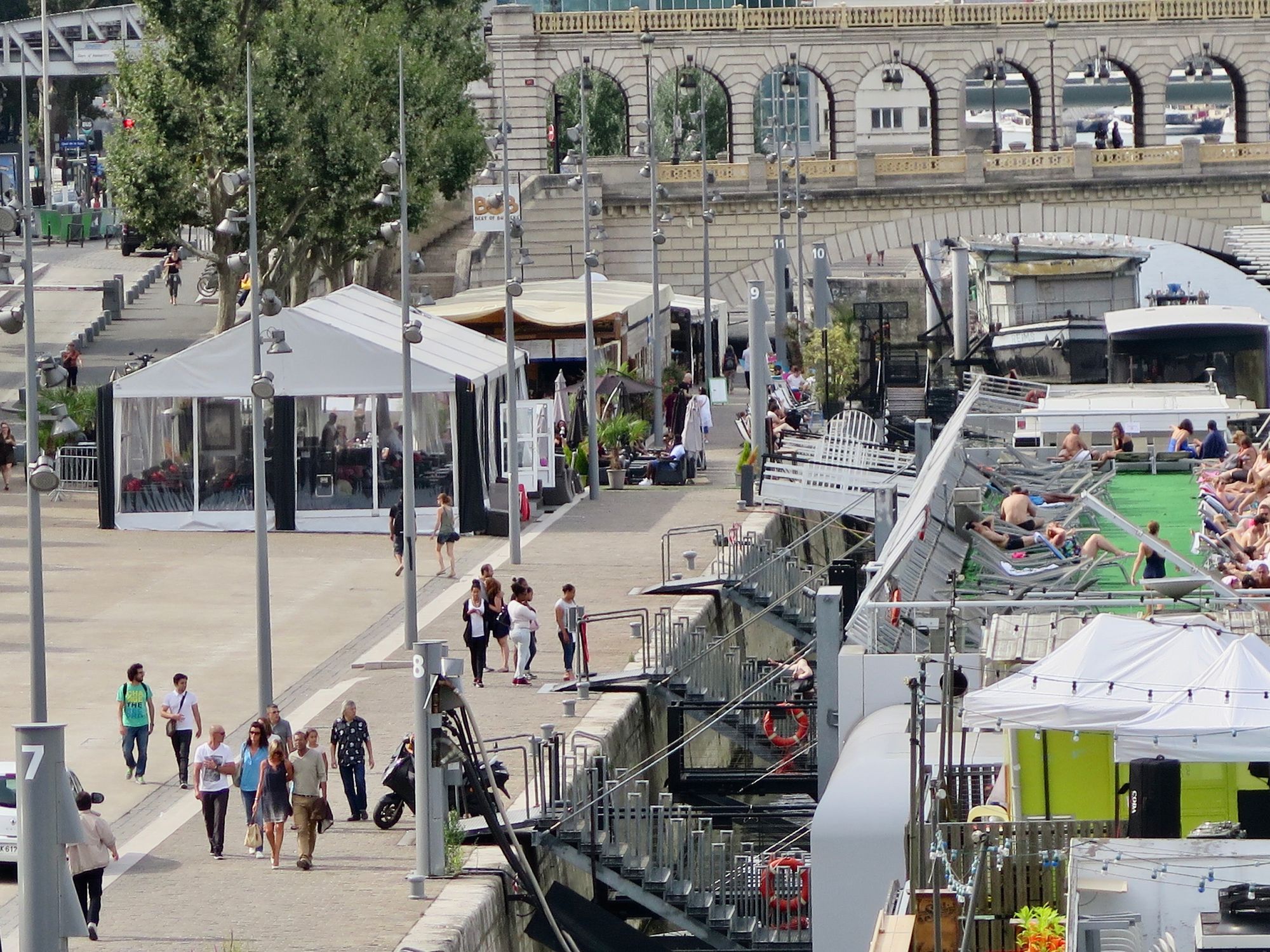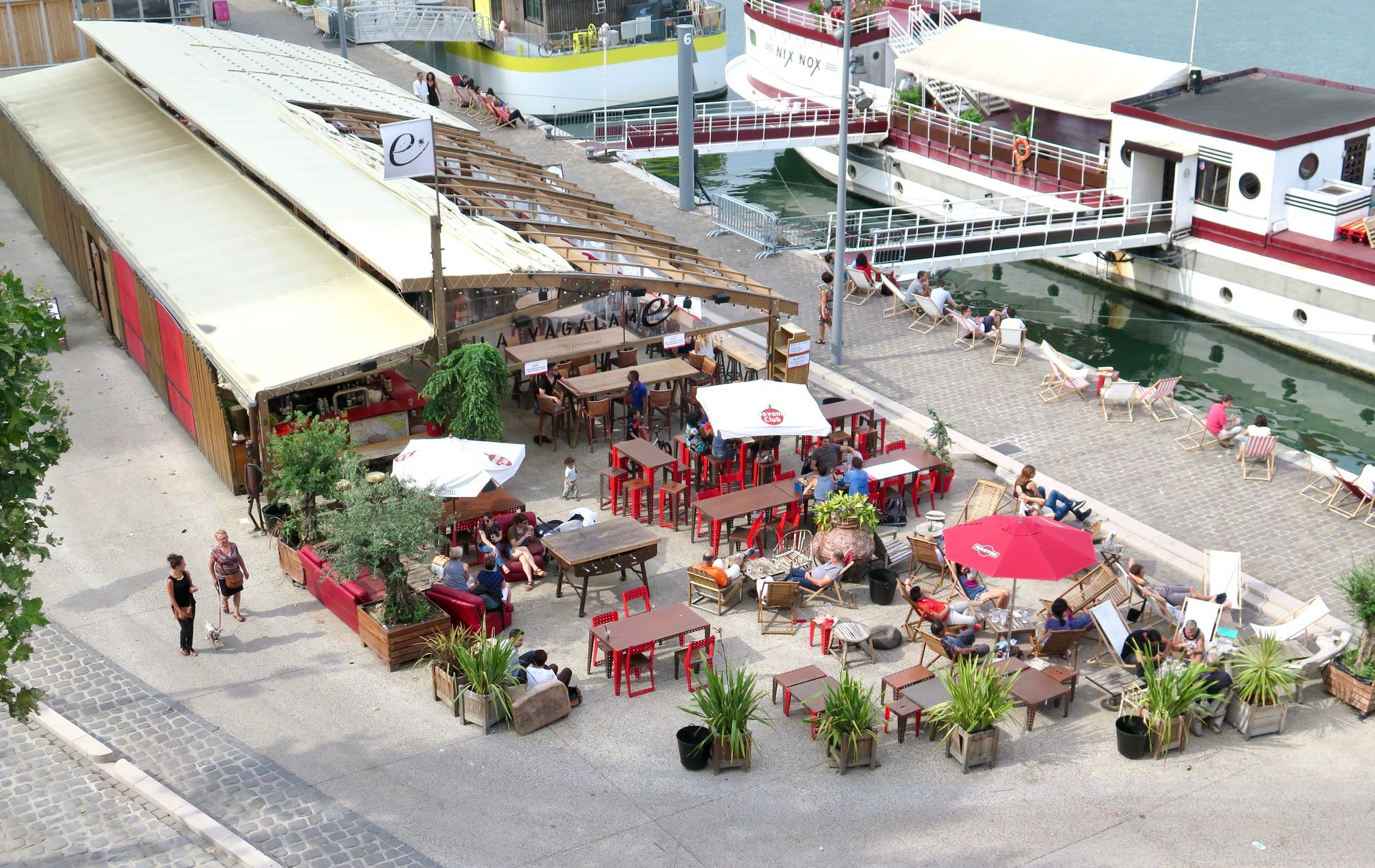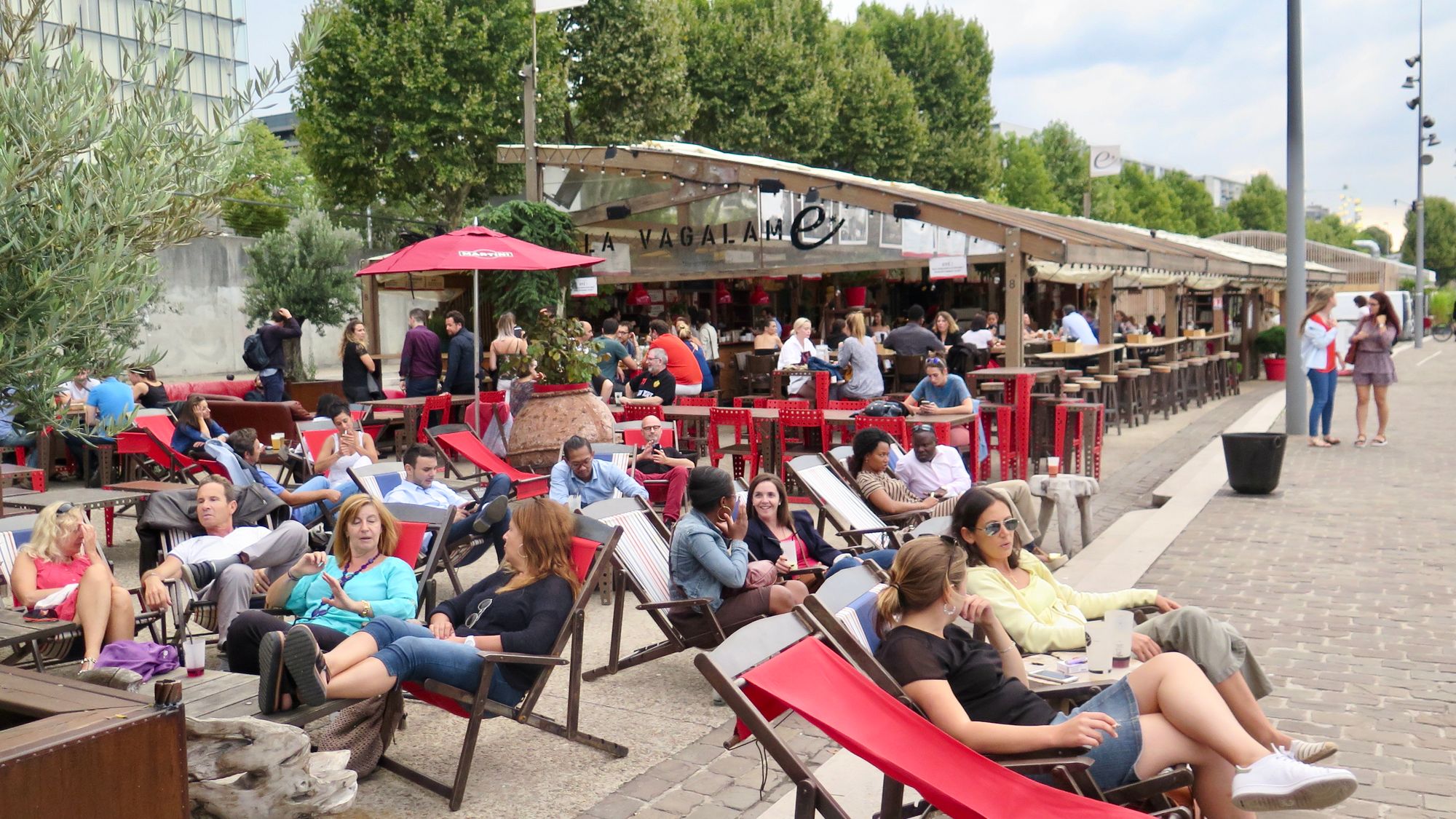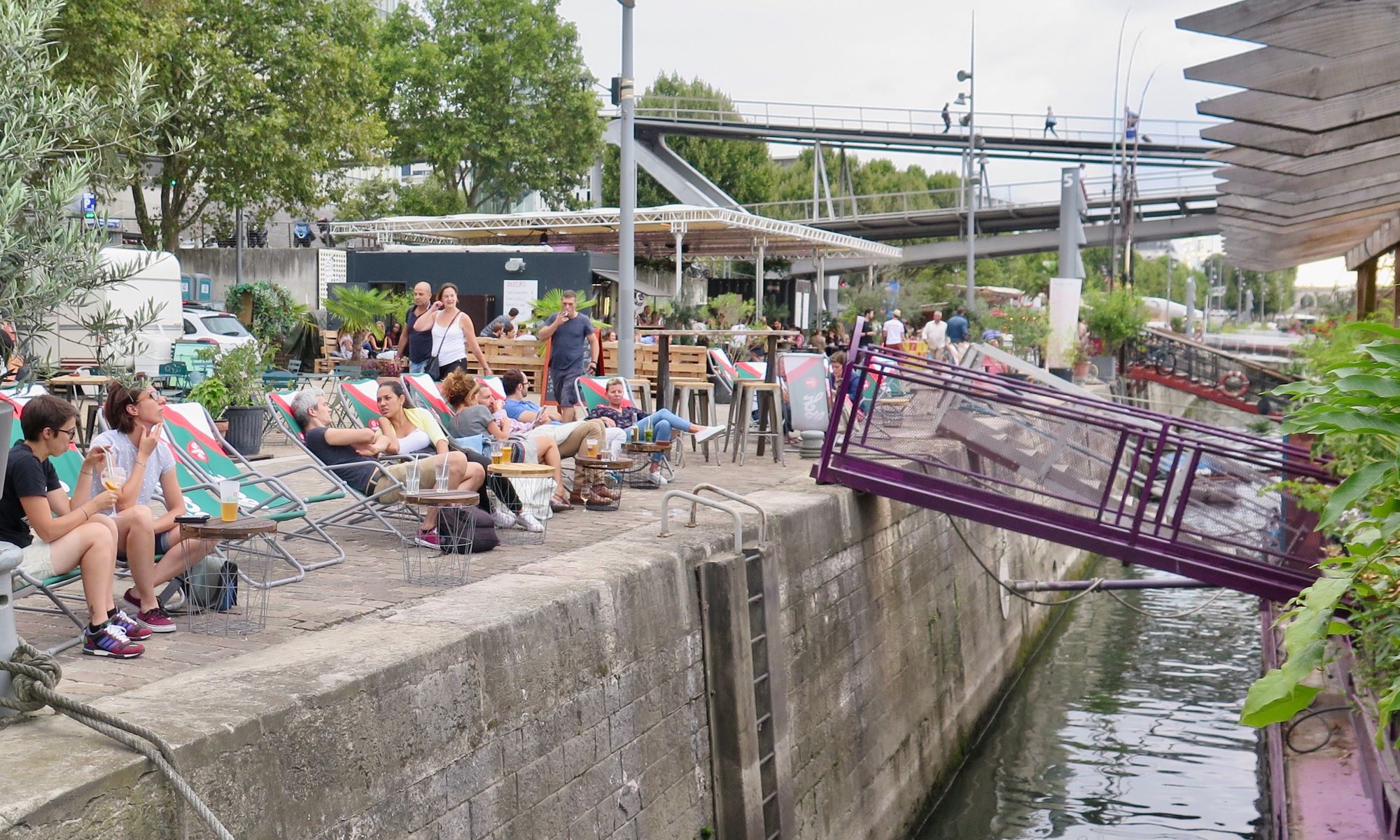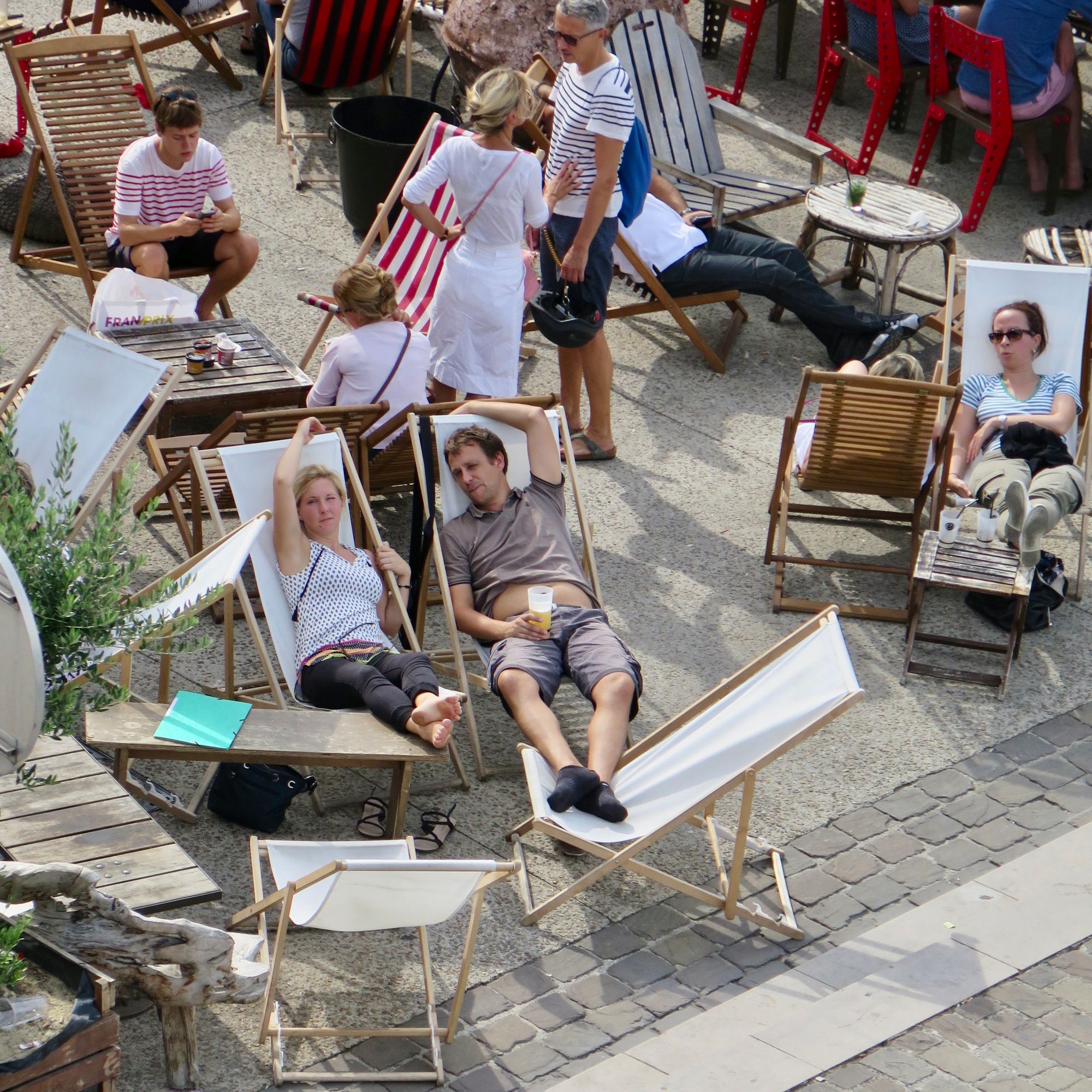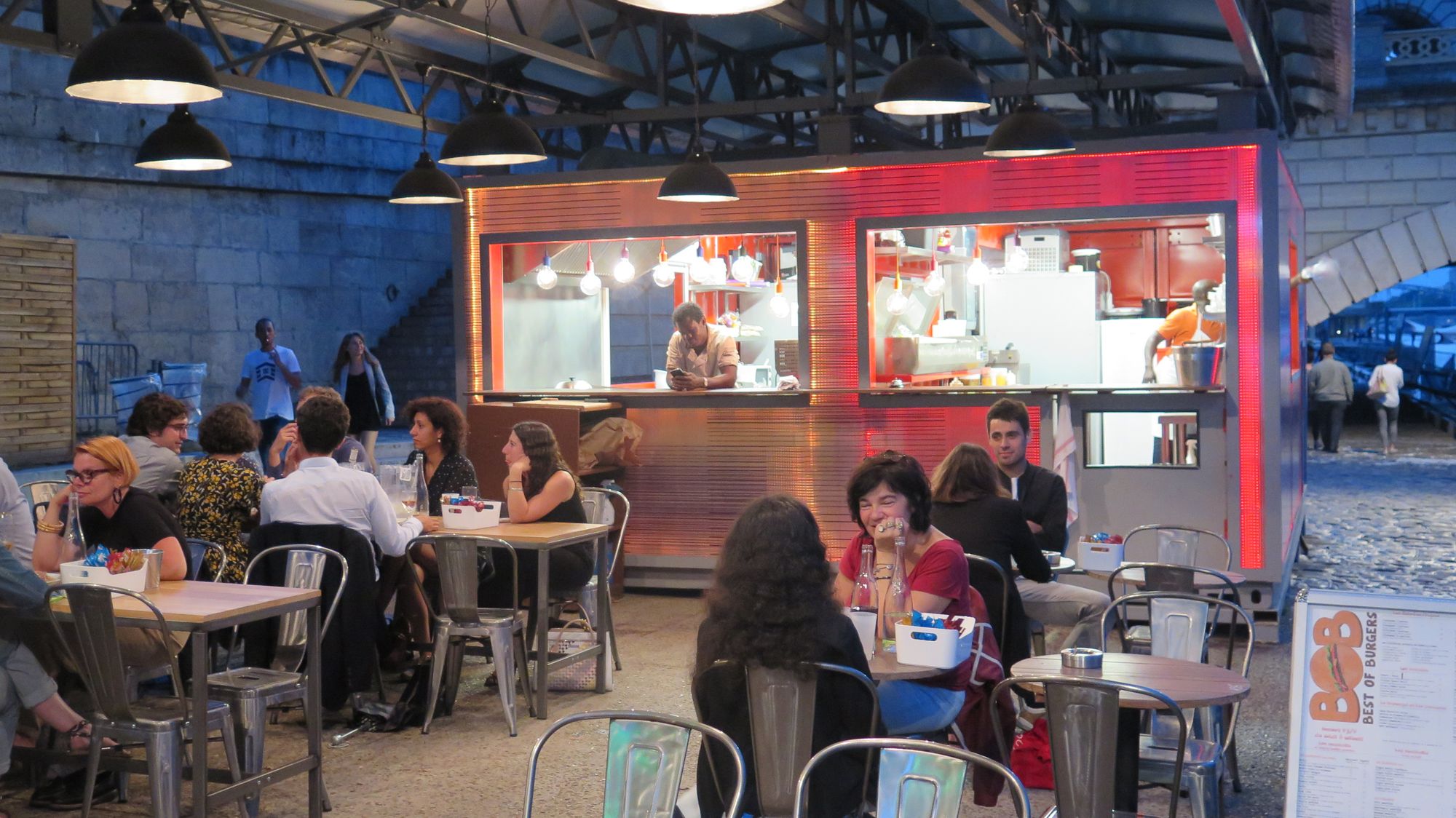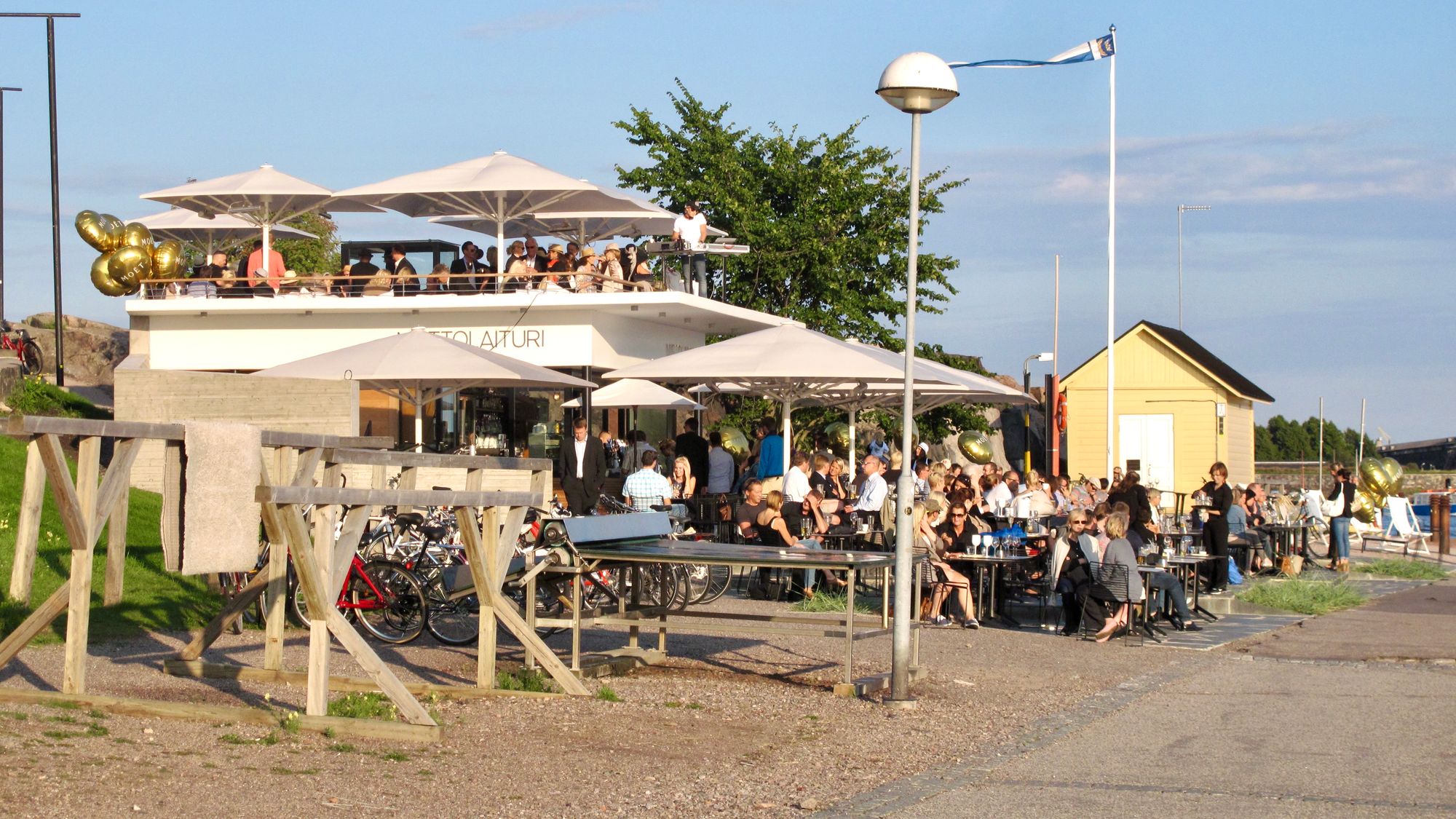 Paris Plage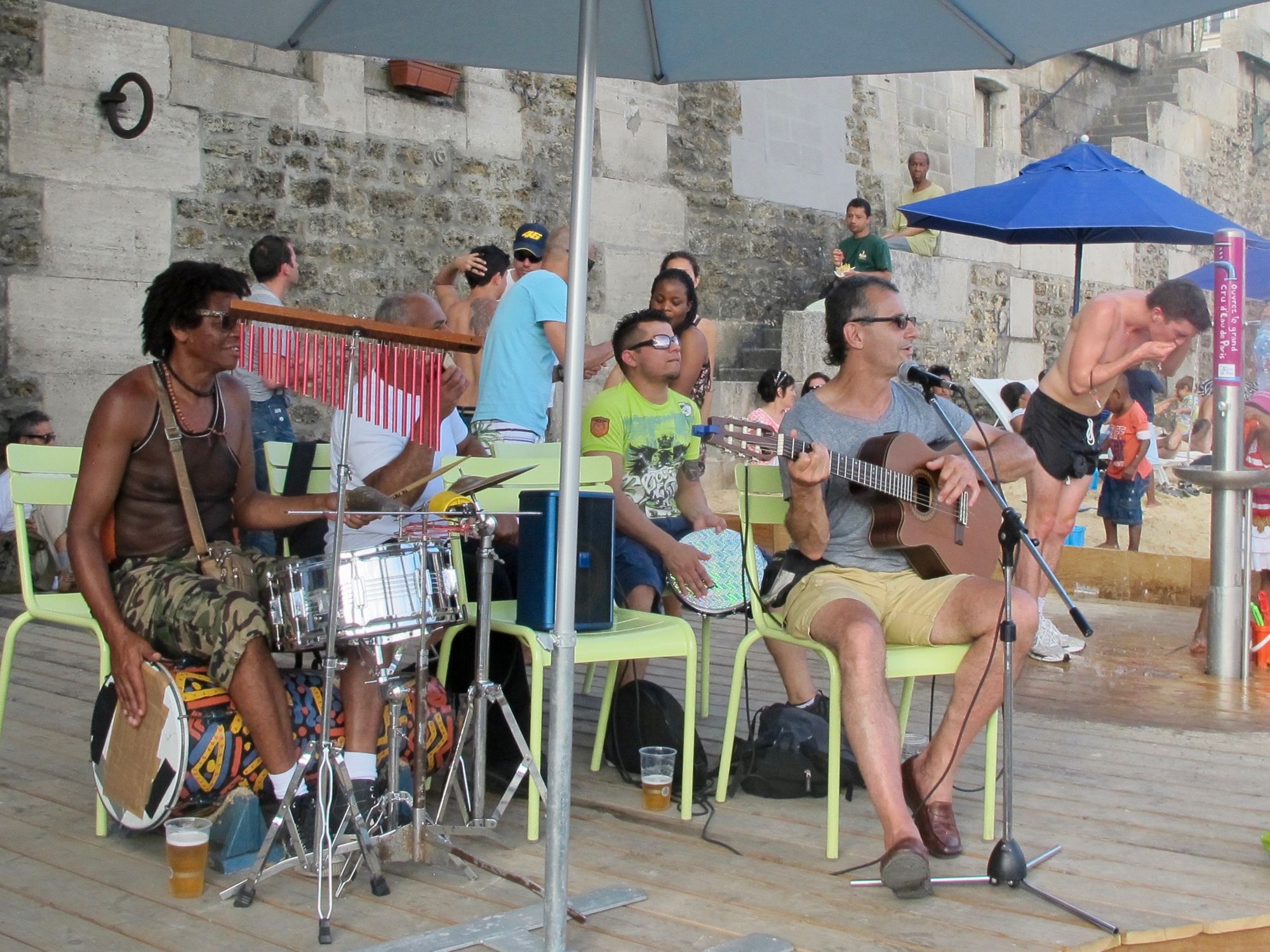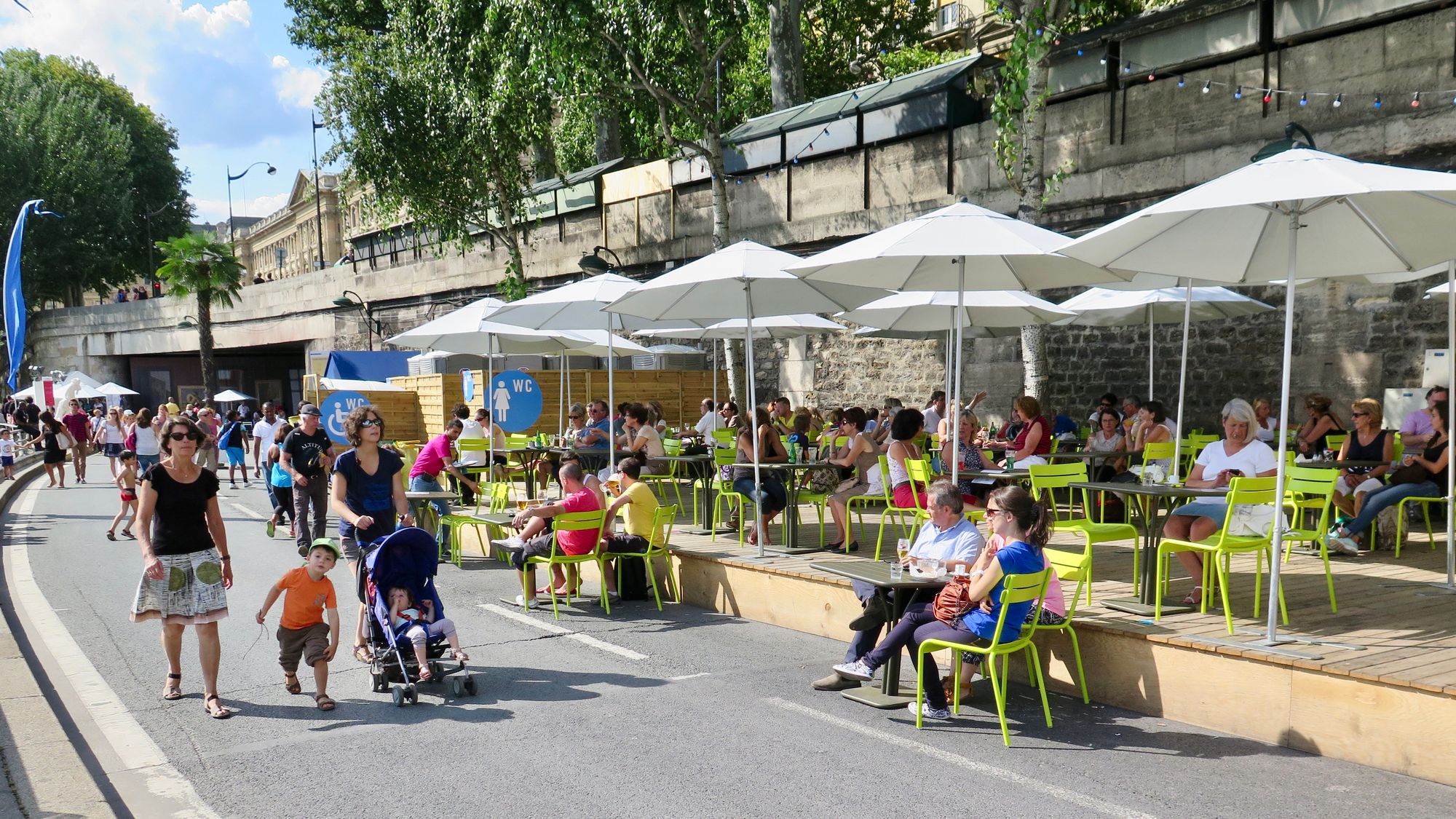 A Beach at the Heart of Detroit
Over the course of Detroit's 2013 transformation, one surprise for everyone was a pop up "urban" sandy beach space in Campus Martius. Sponsored by Southwest Airlines, this unexpected and creative addition ushered in a new era. Initially it was an experiment, but now it is a permanent destination in downtown and one of the most popular hangouts in the city.
A bar anchors the "beach" and creates a stream of revenue that supports the management of Campus Martius. Ironically, it opened the same week that the City of Detroit went into bankruptcy. This seasonal beach is regularly re-imagined and upgraded, keeping it interesting and engaging for all.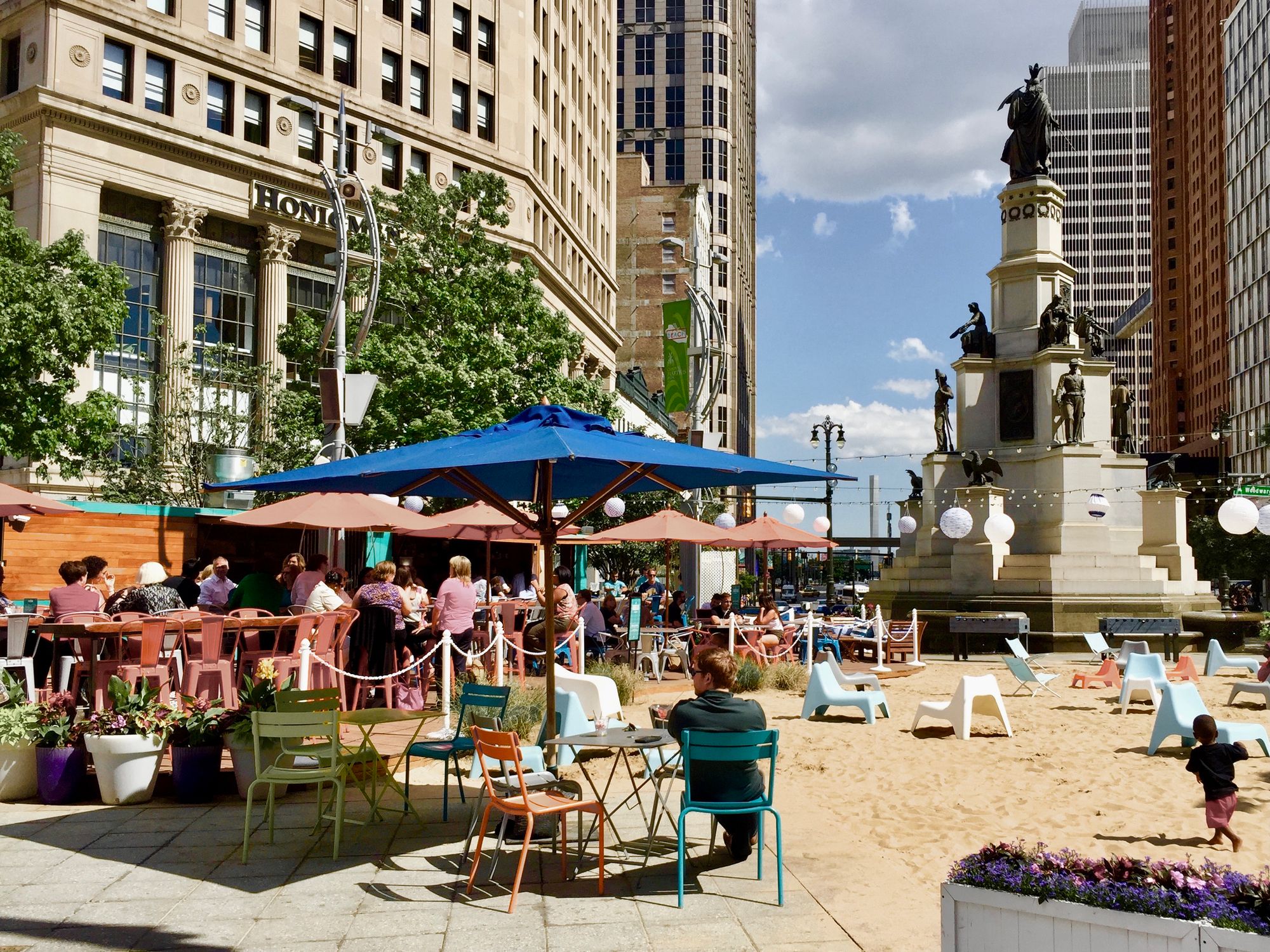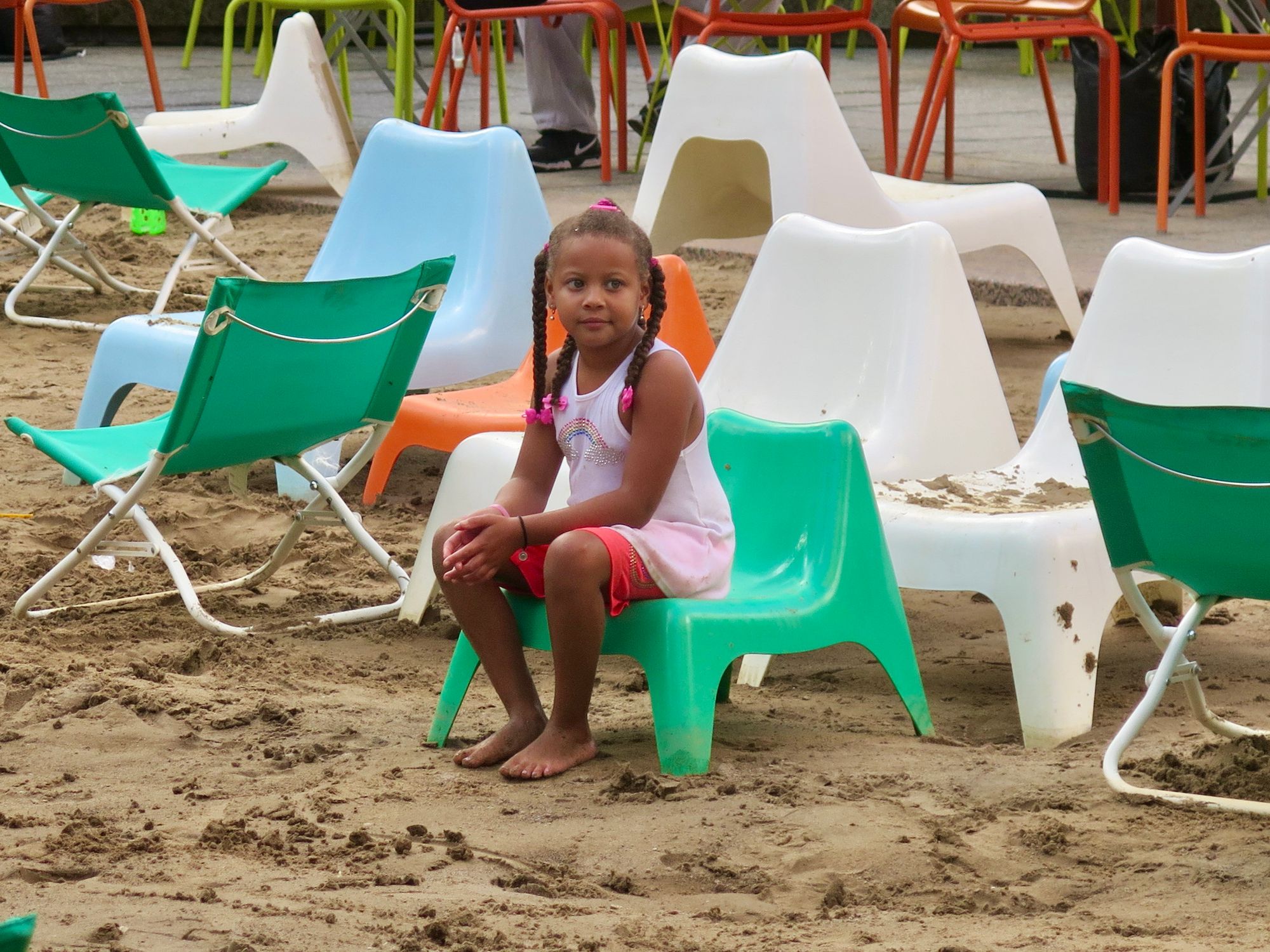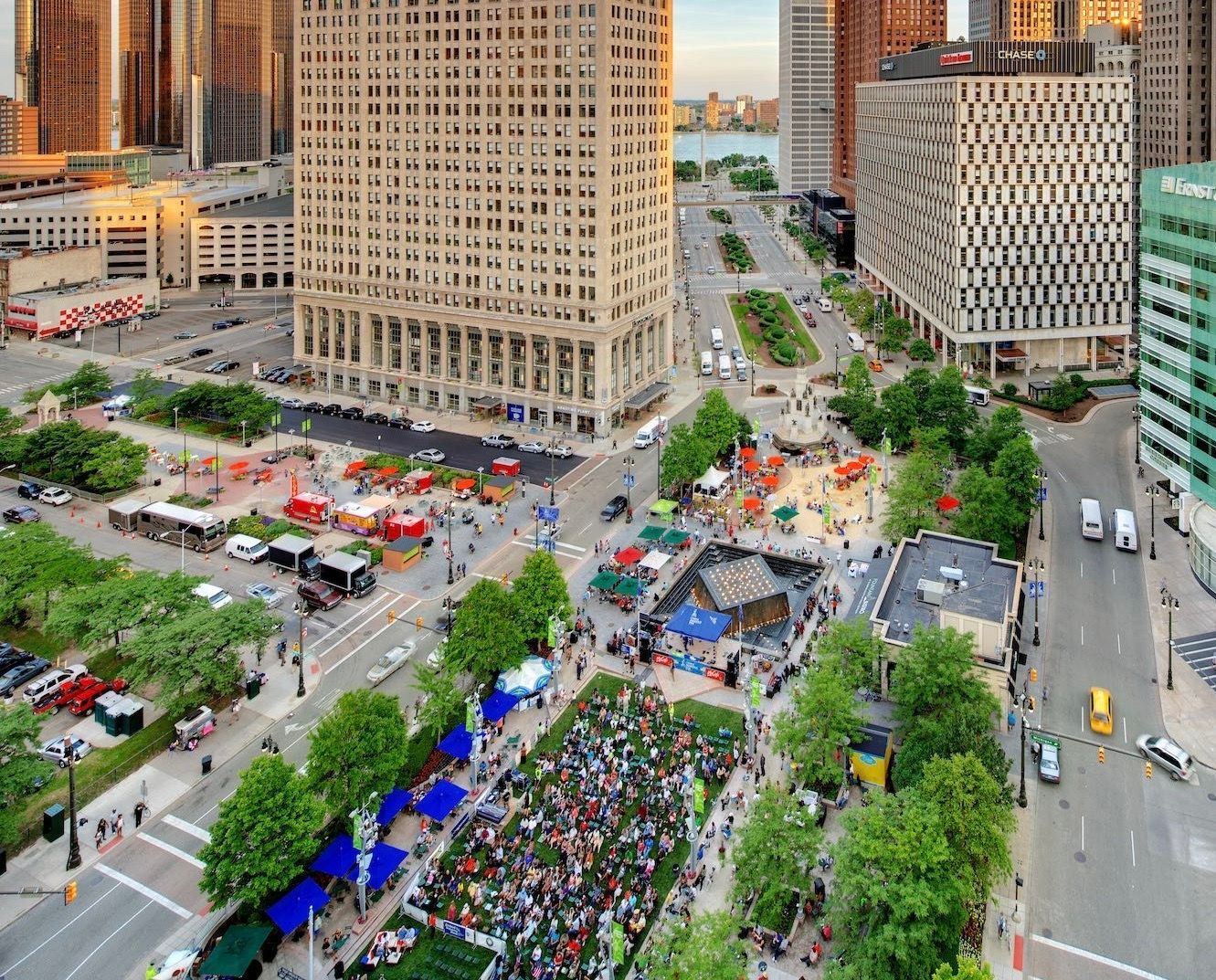 Paris - Rue de Buci on the Left Bank
Rue de Buci is a Parisian street that provides ample space for people to spontaneously meet, socialize and enjoy a memorable experience. The curved design of the roadway allows access to both pedestrians and vehicles (although few motorists drive here because the number of people strolling slows them to a crawl). An interesting mix of shops, cafes, hotels and other businesses make it a place that attracts everyone.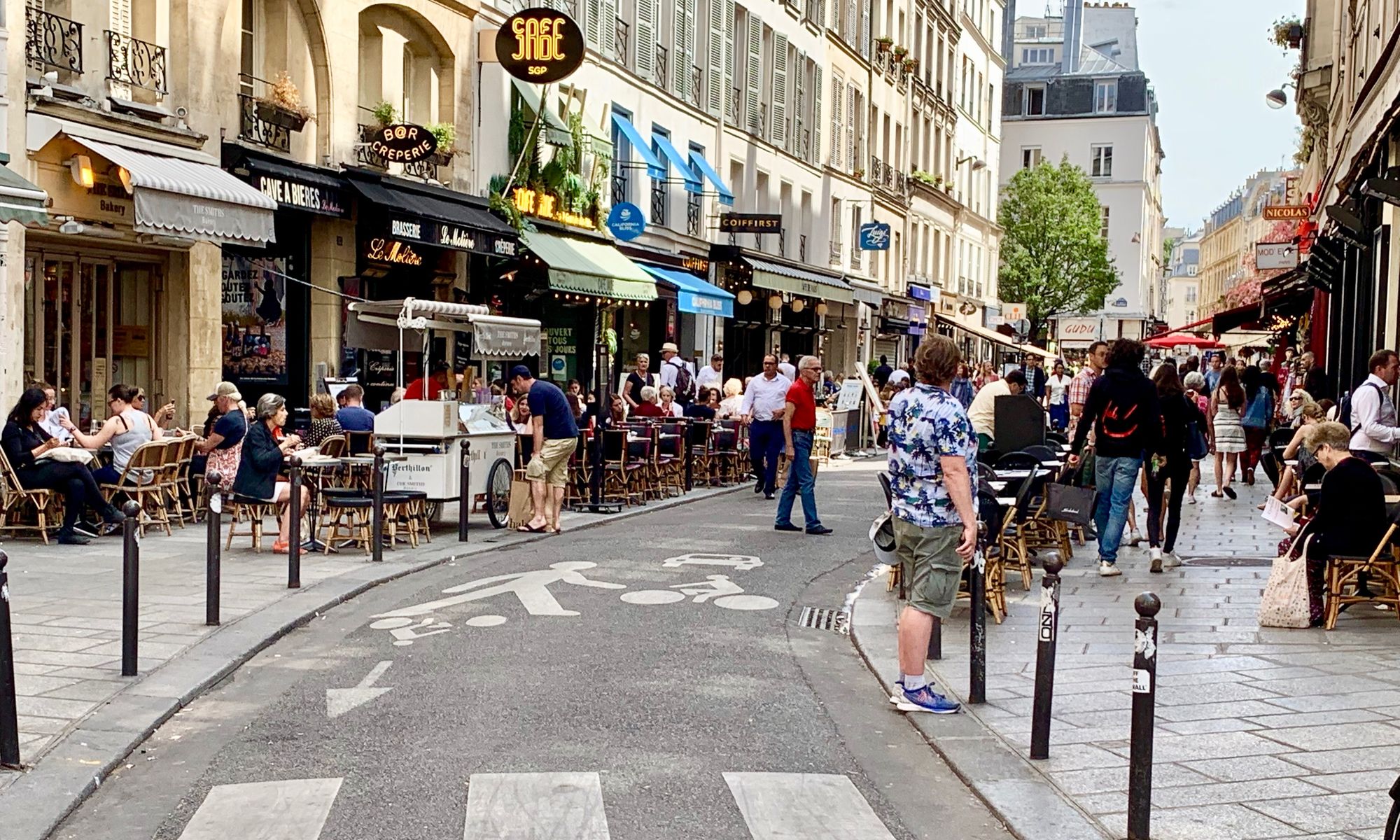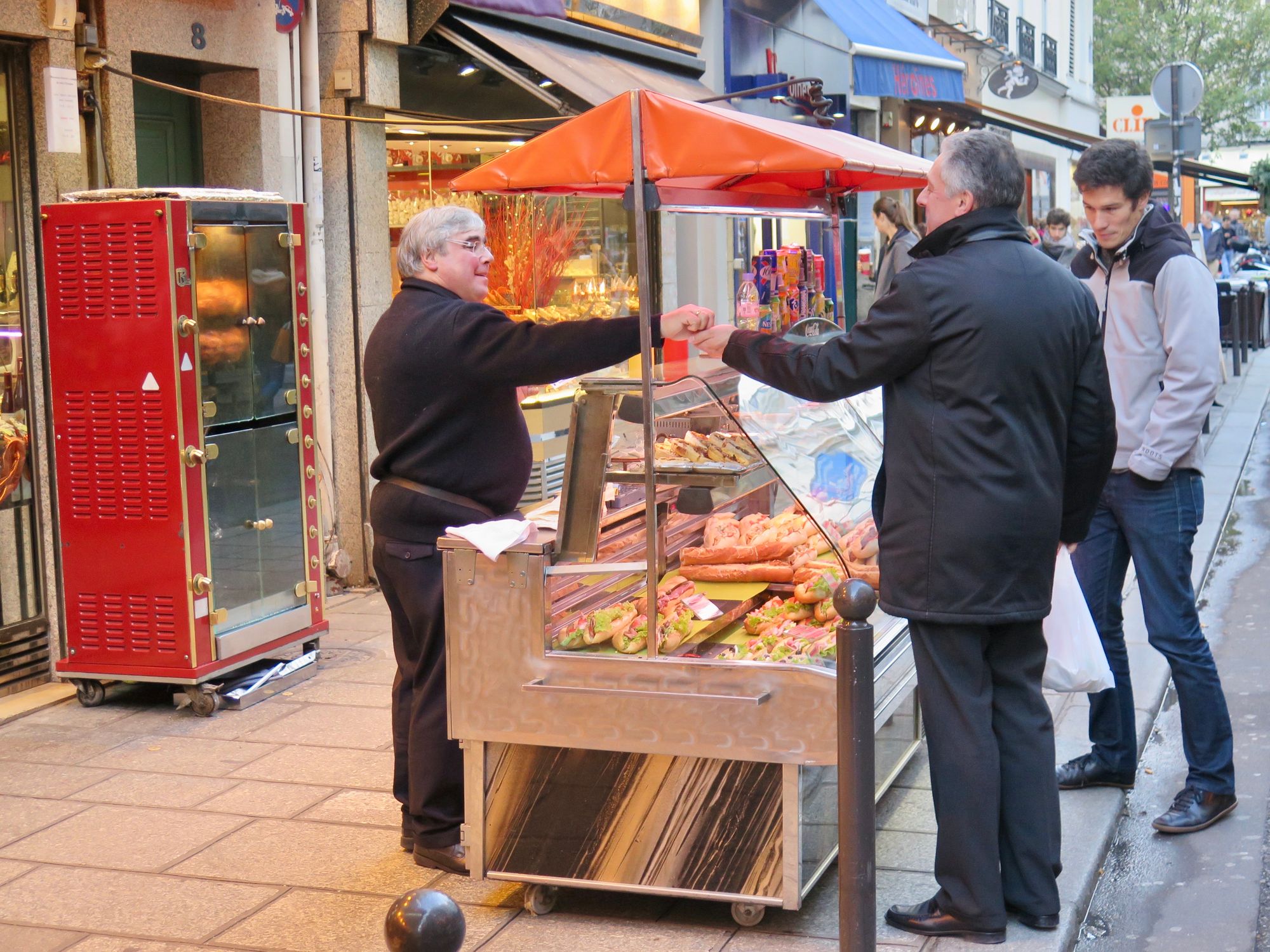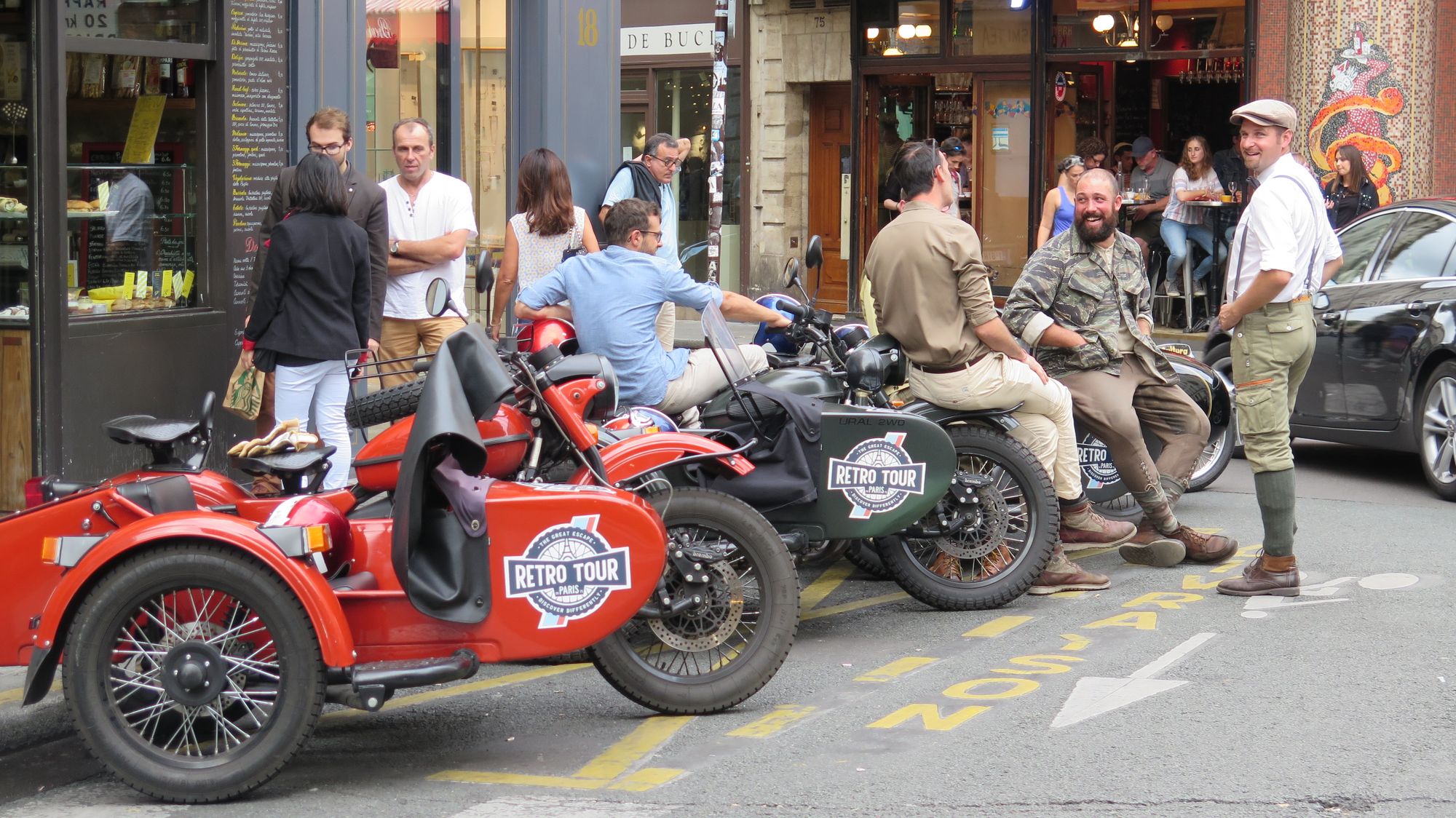 Amenities
Great public places must have a variety of amenities, from benches for those who want to rest, to playgrounds for those who want to play, to cafés for those who want to chat with friends and enjoy a treat. The more amenities in a place, the more people that place will attract.
Shade
Anywhere both sun and people can be found needs to have shade. If it is too hot or sunny, people will avoid spending time outside and walking. Therefore, providing shade can be a community-led strategy to attract people to certain places. Awnings, umbrellas and shade structures are important features of a pleasant street.
If we do it right, the addition of various forms of shade can have an enormous impact on walkability, social life, and climate resilience.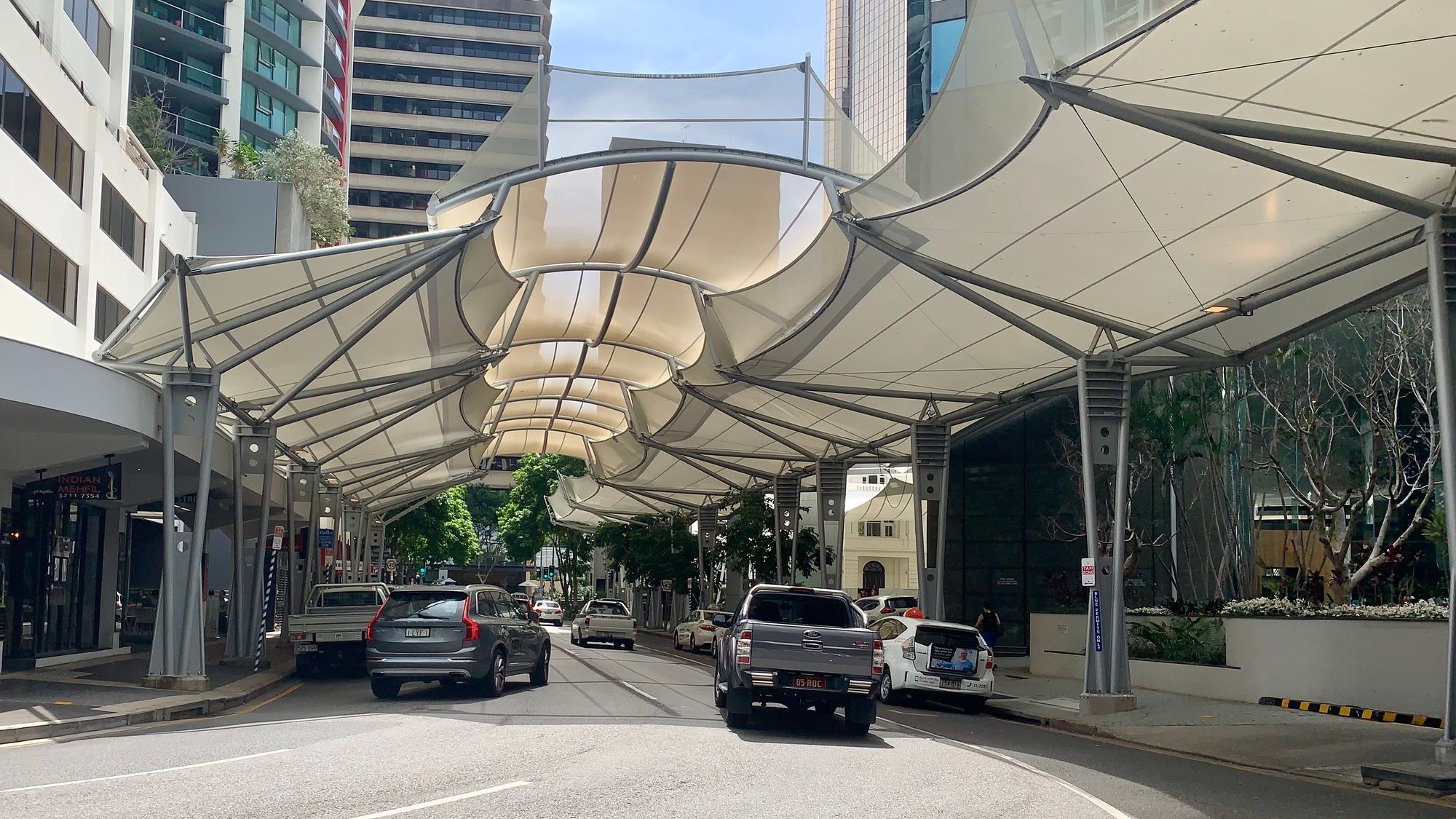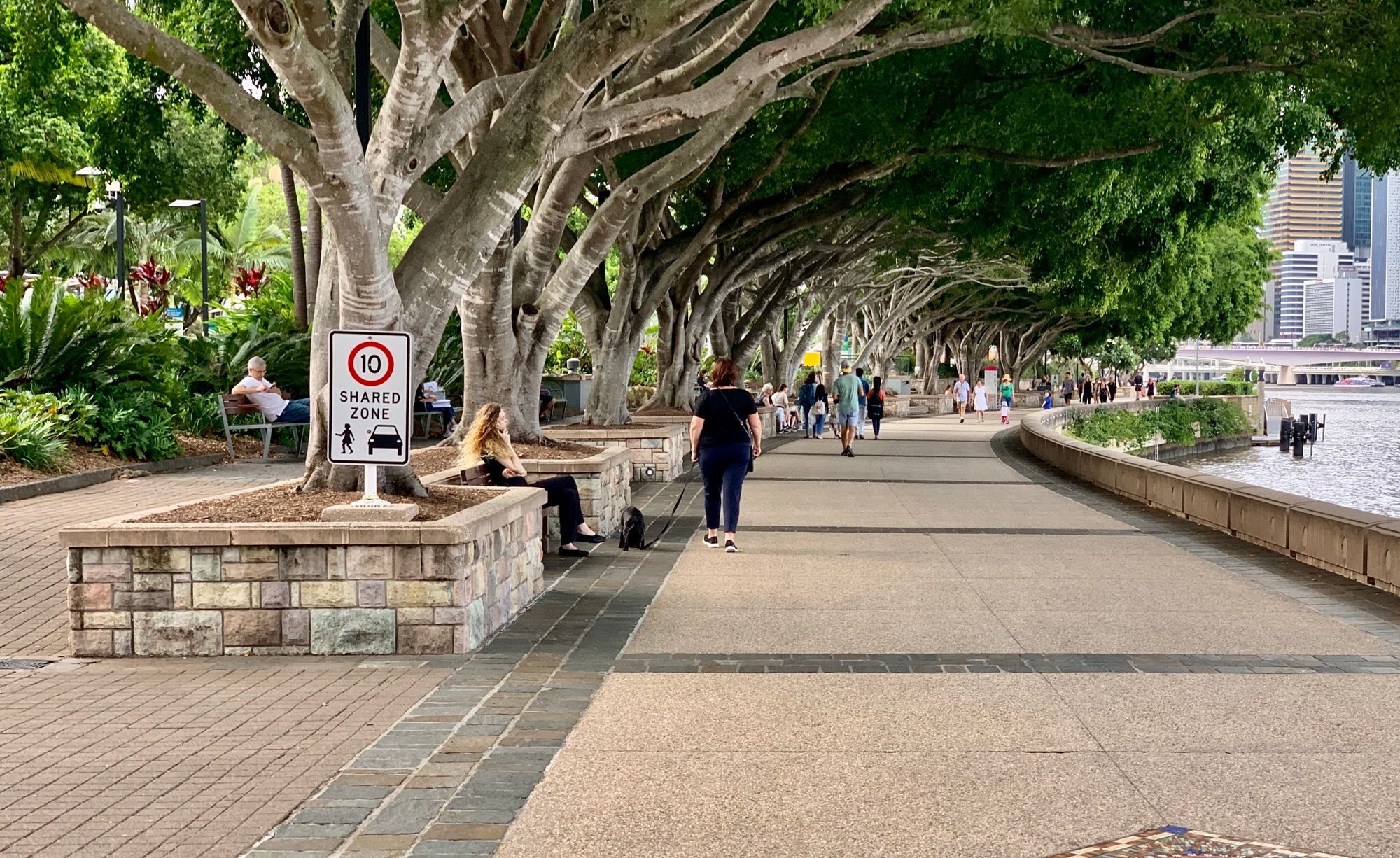 Bollards
Bollards are often overlooked, seemingly simple parts of our public spaces. At the most basic level, they are poles or posts designed to separate and protect pedestrian areas from vehicle traffic. But beyond serving this important function, bollards also uphold social life in our communities. They give us places to lean on and chat, offer a unique place to sit or play, can be places to gather round, and can provide an artistic statement. They can come in many shapes and sizes, even adding greenery to a community when they incorporate trees or flowers.
Bollards also "nudge" drivers toward better behavior around pedestrians, providing a visual cue to slow down or prevent parking in undesignated areas.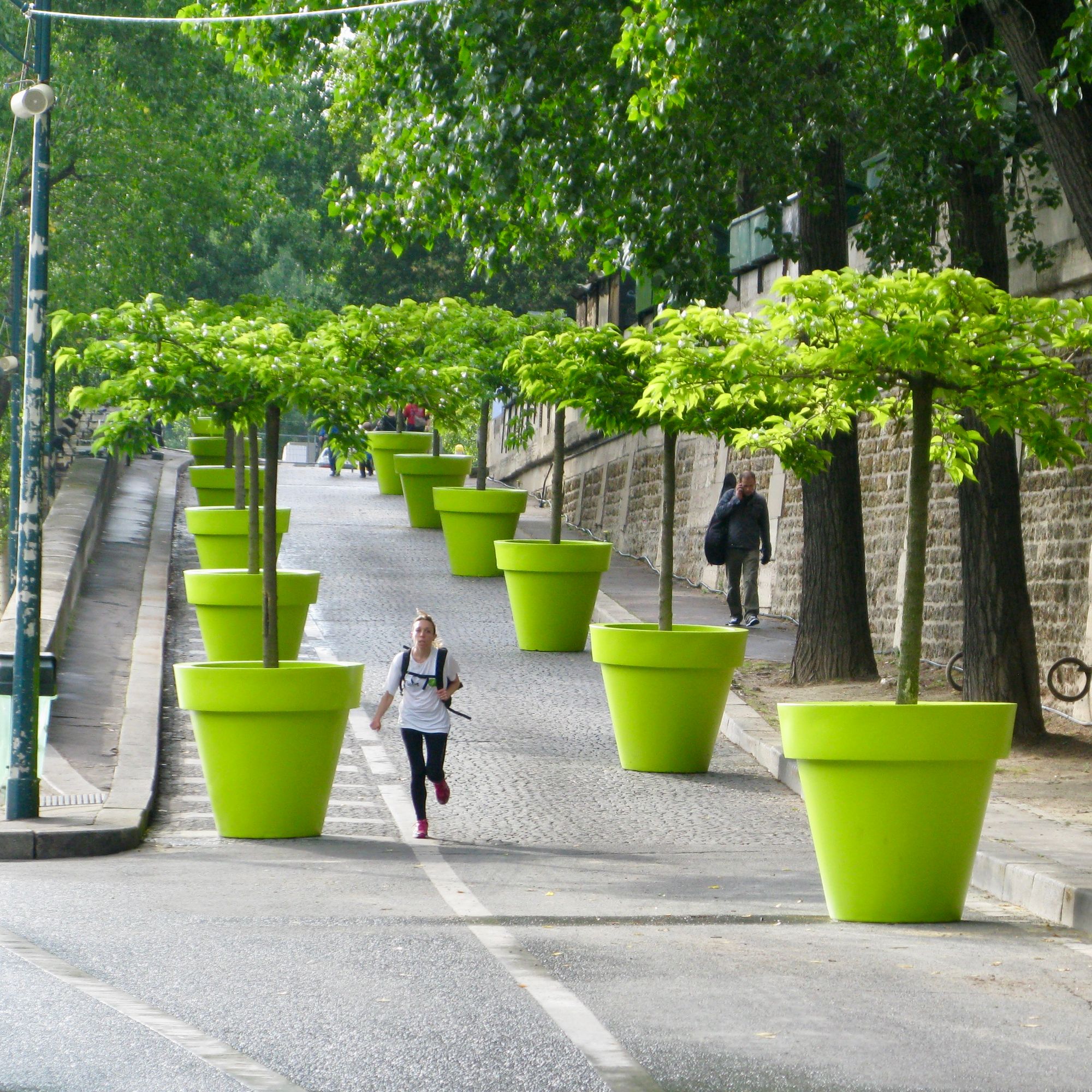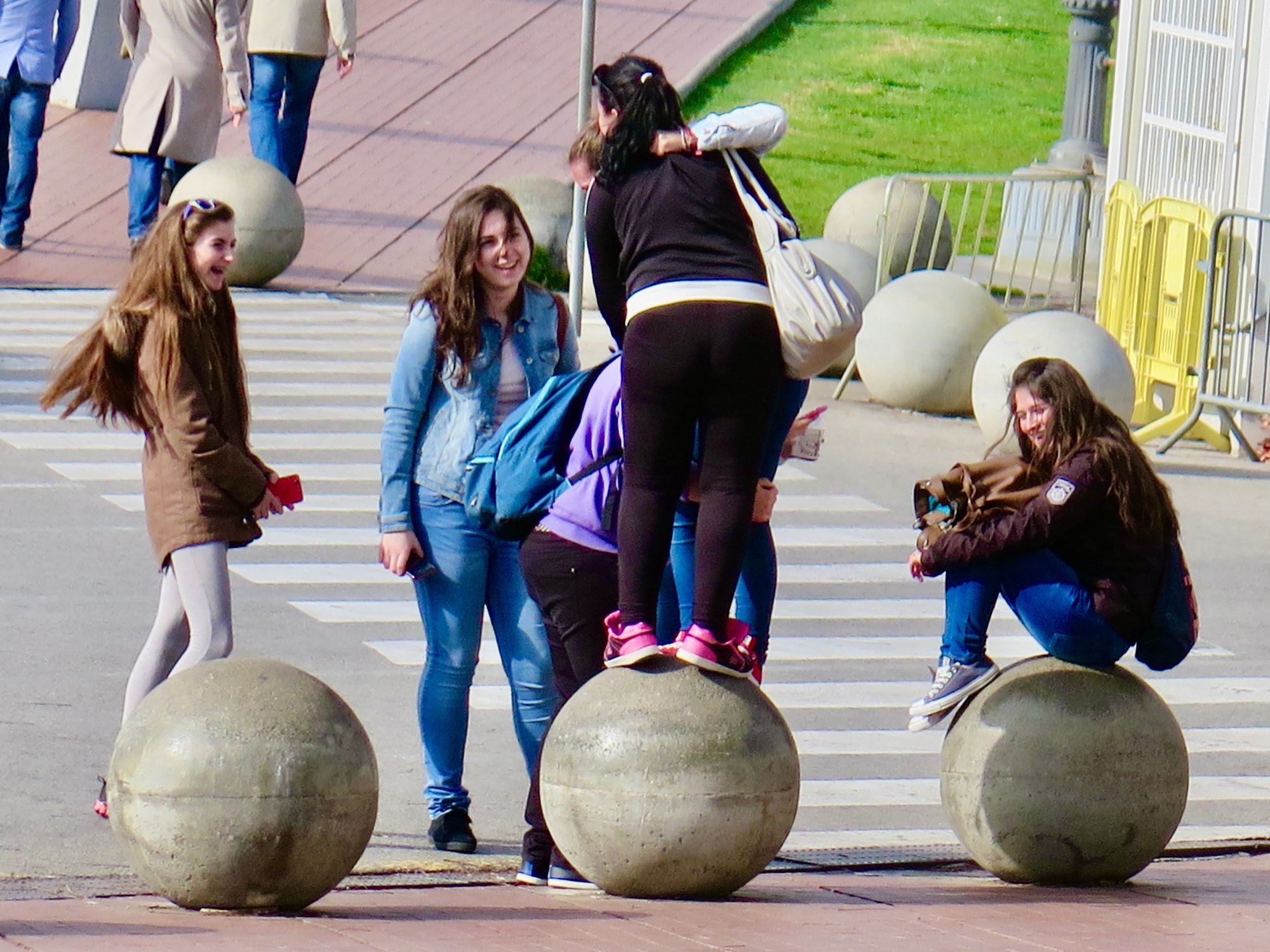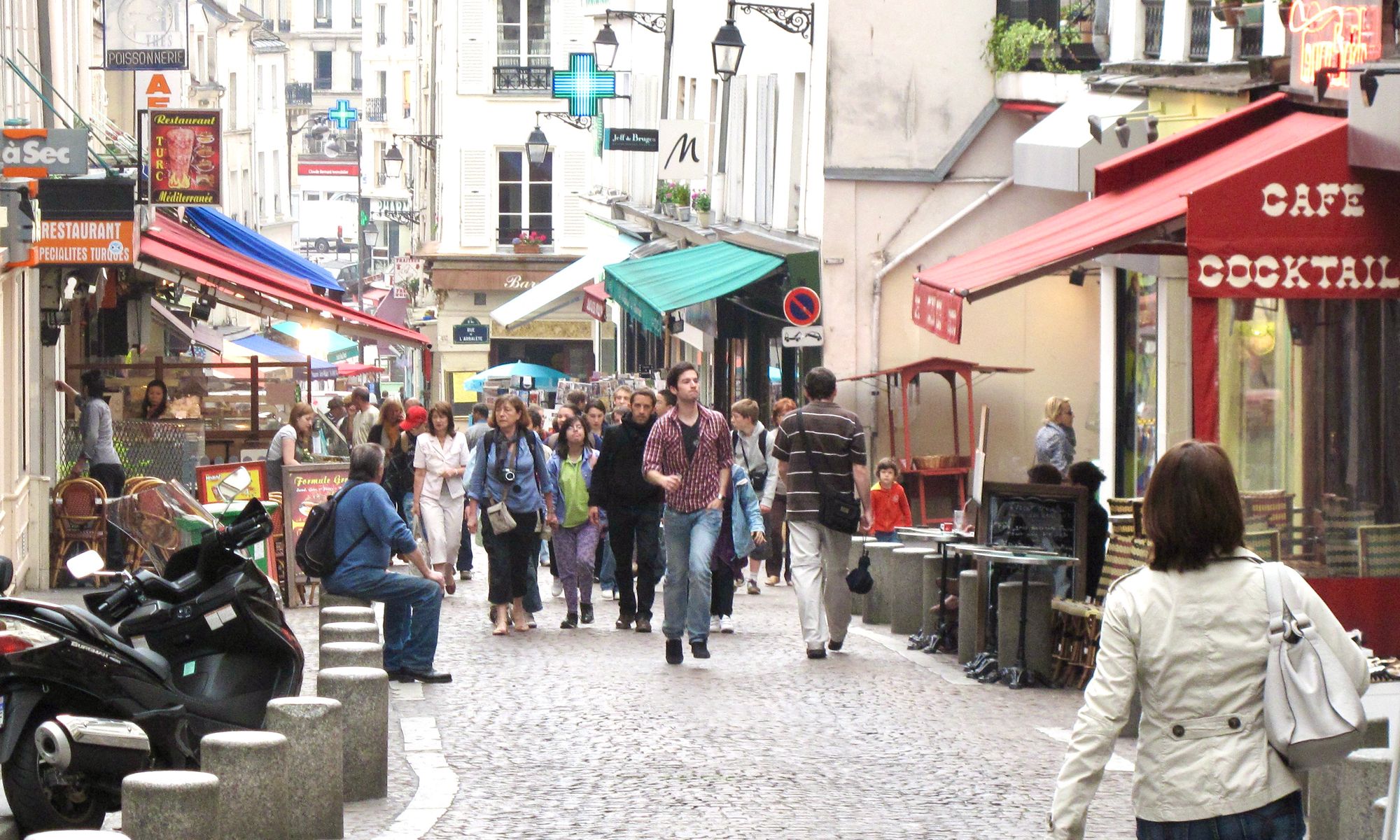 Seating
Seating is one of the most important amenities in a public space. It's where we rest, where we share a meal, where we chat with friends and meet new people. No place can become great without seating.
A simple bench can become a canvas for social life. One place that always comes to mind when it comes to seating is Zurich. In 2001, we stumbled upon a collaborative exhibit by the city, during which box structures were provided to artists who designed benches that were then placed around town.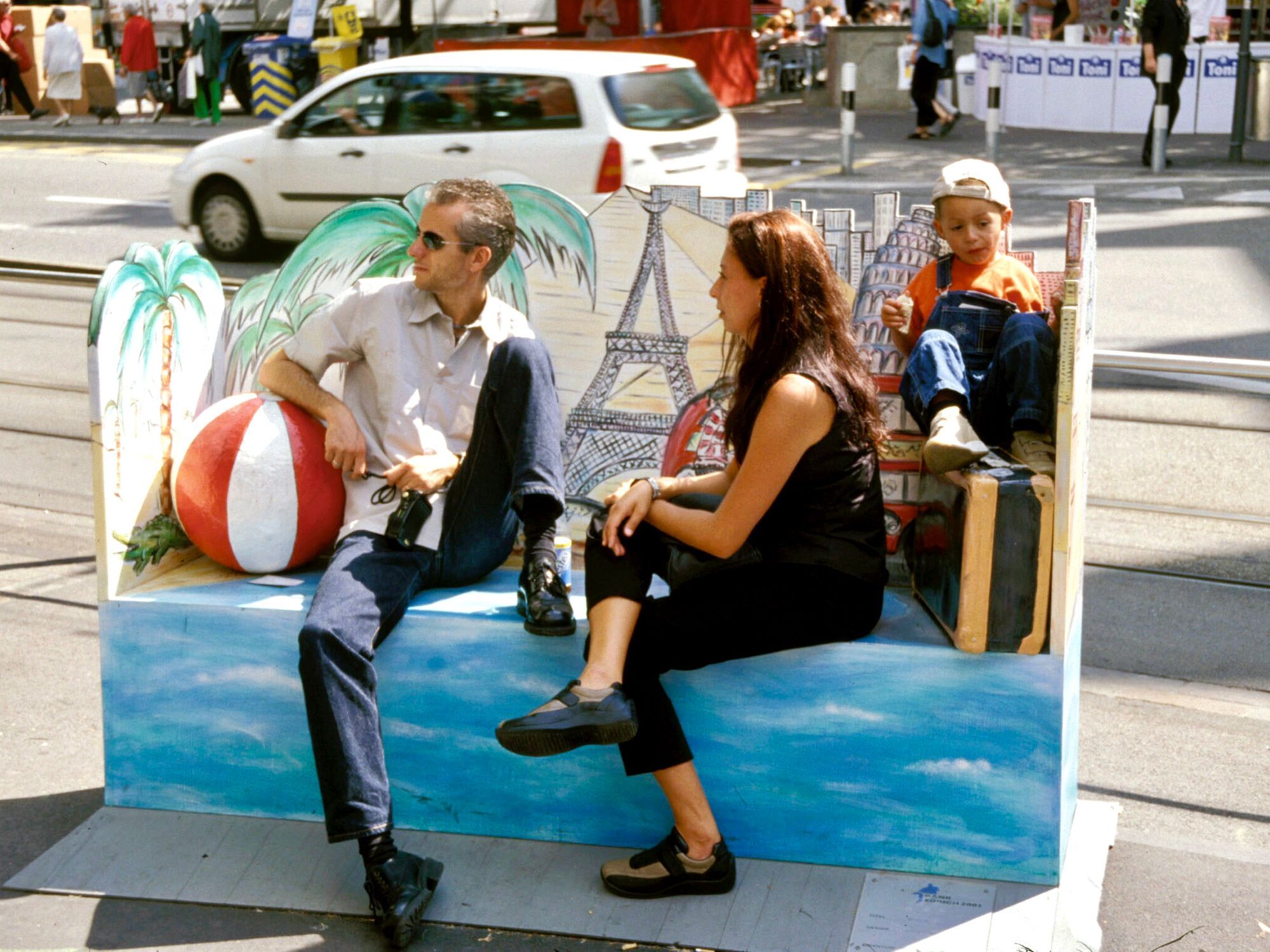 What we came to understand is that a diversity of seating options allows for people to live out a diversity of experiences. Also, since no two benches were alike, we saw how a bench can be a mirror to our interactions and behaviors in public spaces. People are drawn to the seating that they feel reflects them, their mood and their experience. This exhibit was a delightful experiment in public seating!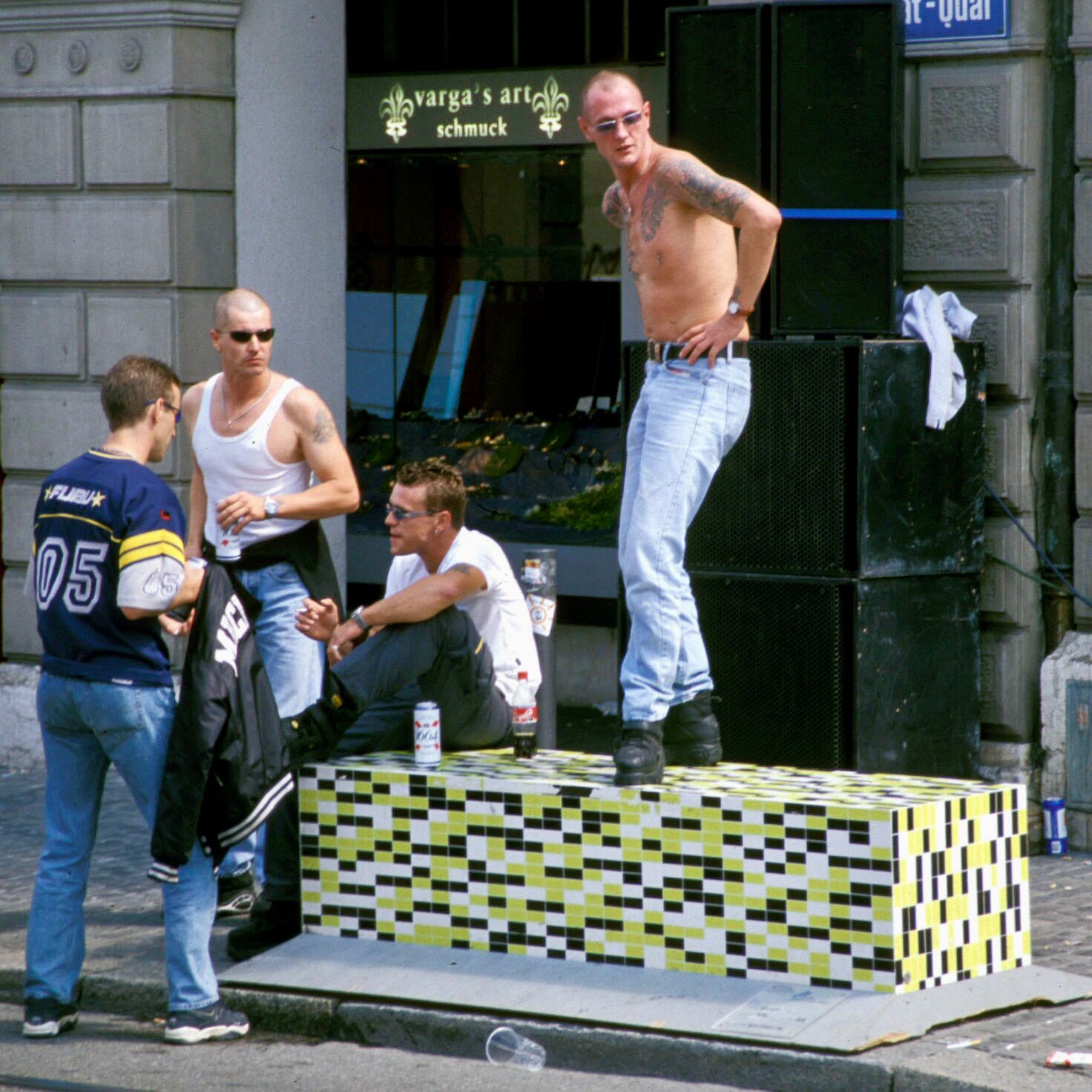 Barcelona - Antonio Gaudí designed the perfect bench over a century ago.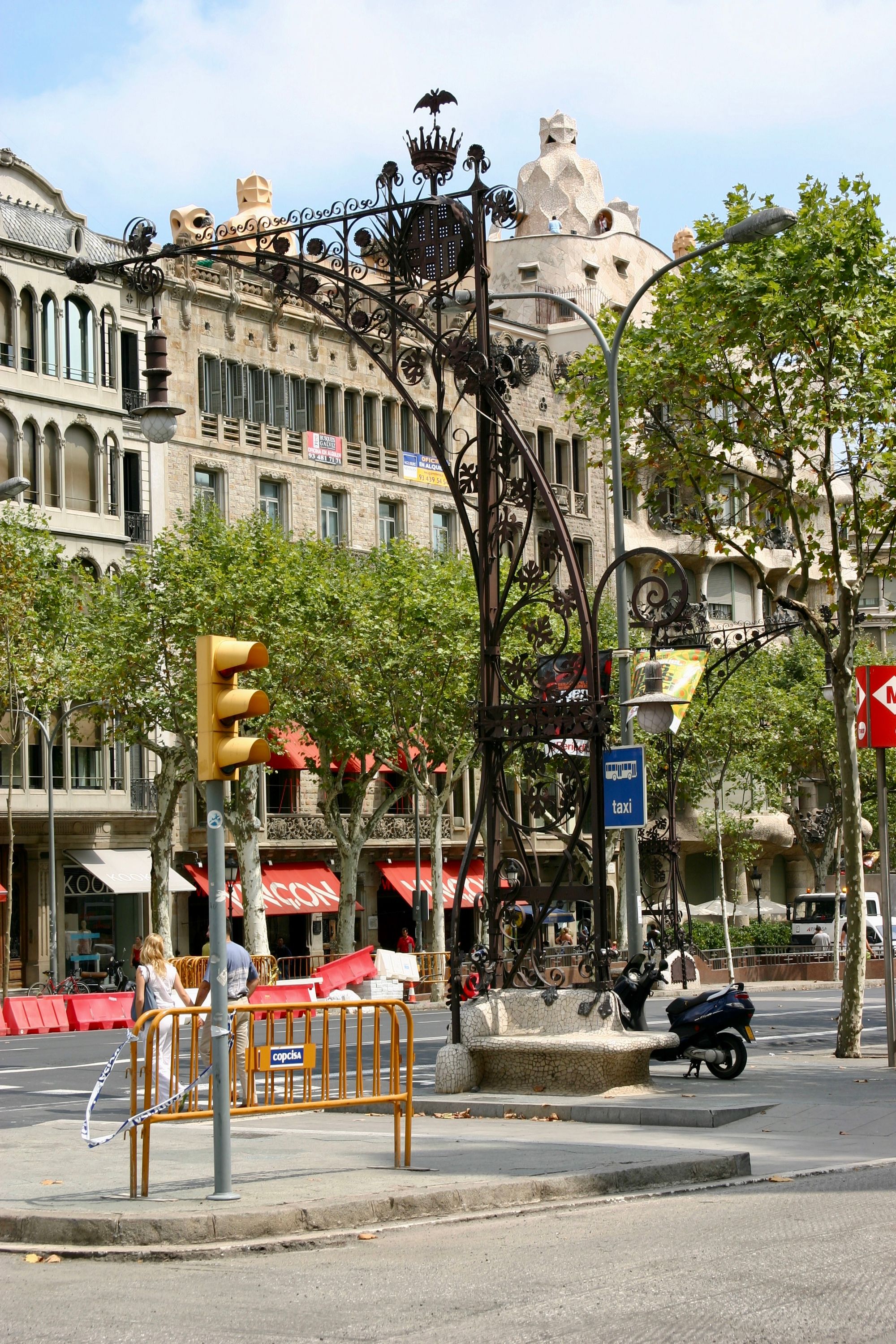 Often, the best kind of seating is the kind that can be moved around. It allows people to create the kind of seating arrangements that feel most comfortable and enjoyable. Luxembourg Gardens, Bryant Park, and Harvard Square all came alive when movable chairs were introduced.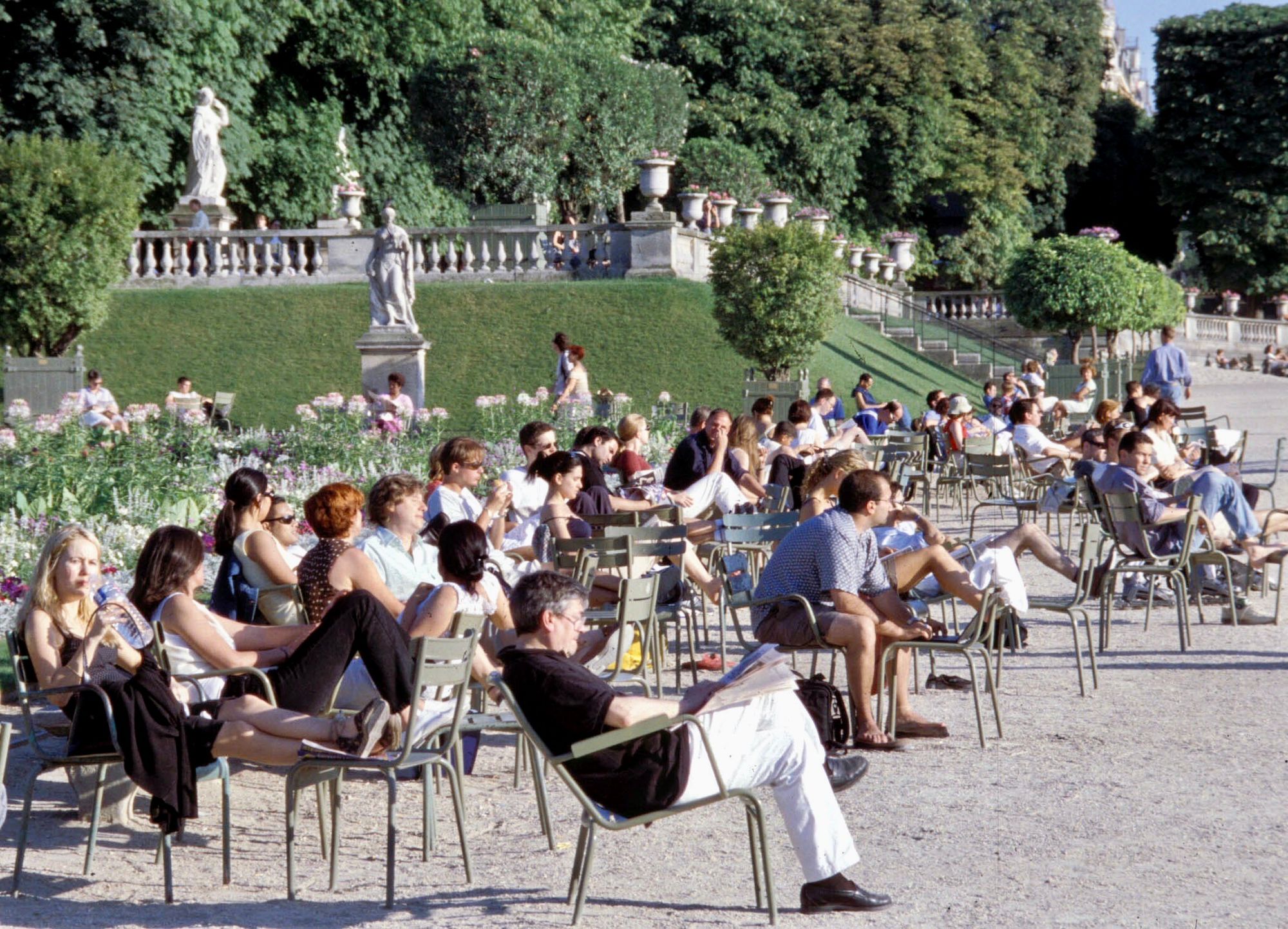 Refreshment
One way to create a place where everyone feels welcome is by offering something that everyone likes, such as ice cream. Ice cream has a unique way of bringing people together and putting a smile on everybody's face. Especially because of how fast it melts, ice cream is often eaten where it's bought, leading people to hang around and strike up conversation.
But ice cream isn't the only way – other kinds of food or refreshment in carts, kiosks, shops, or trucks can also do the trick of drawing people in. People eat 3-5 times a day, so if you want to get people to visit a place, there's no better way to do it than by offering something delicious.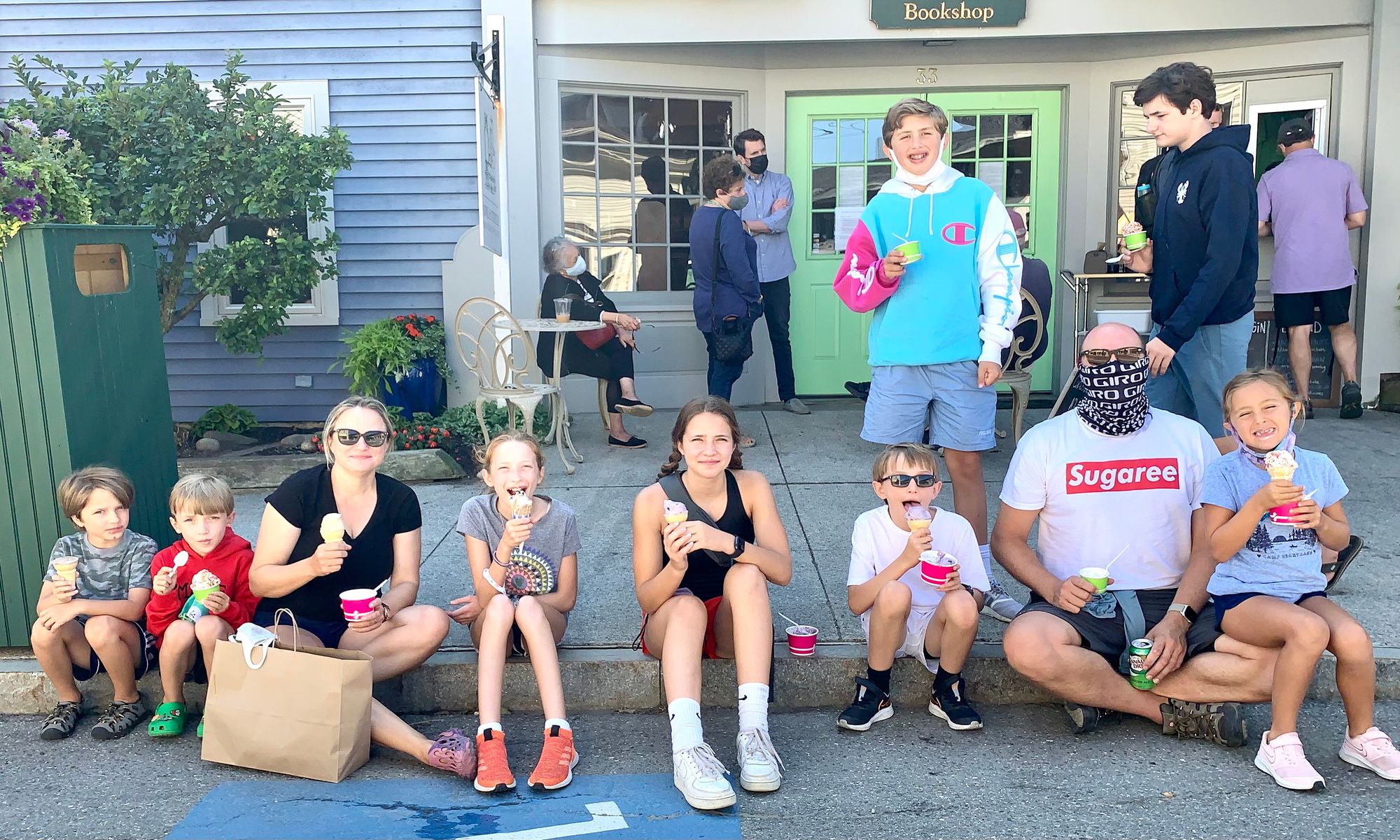 Maine's Ice Cream Stand and Bridge of Flowers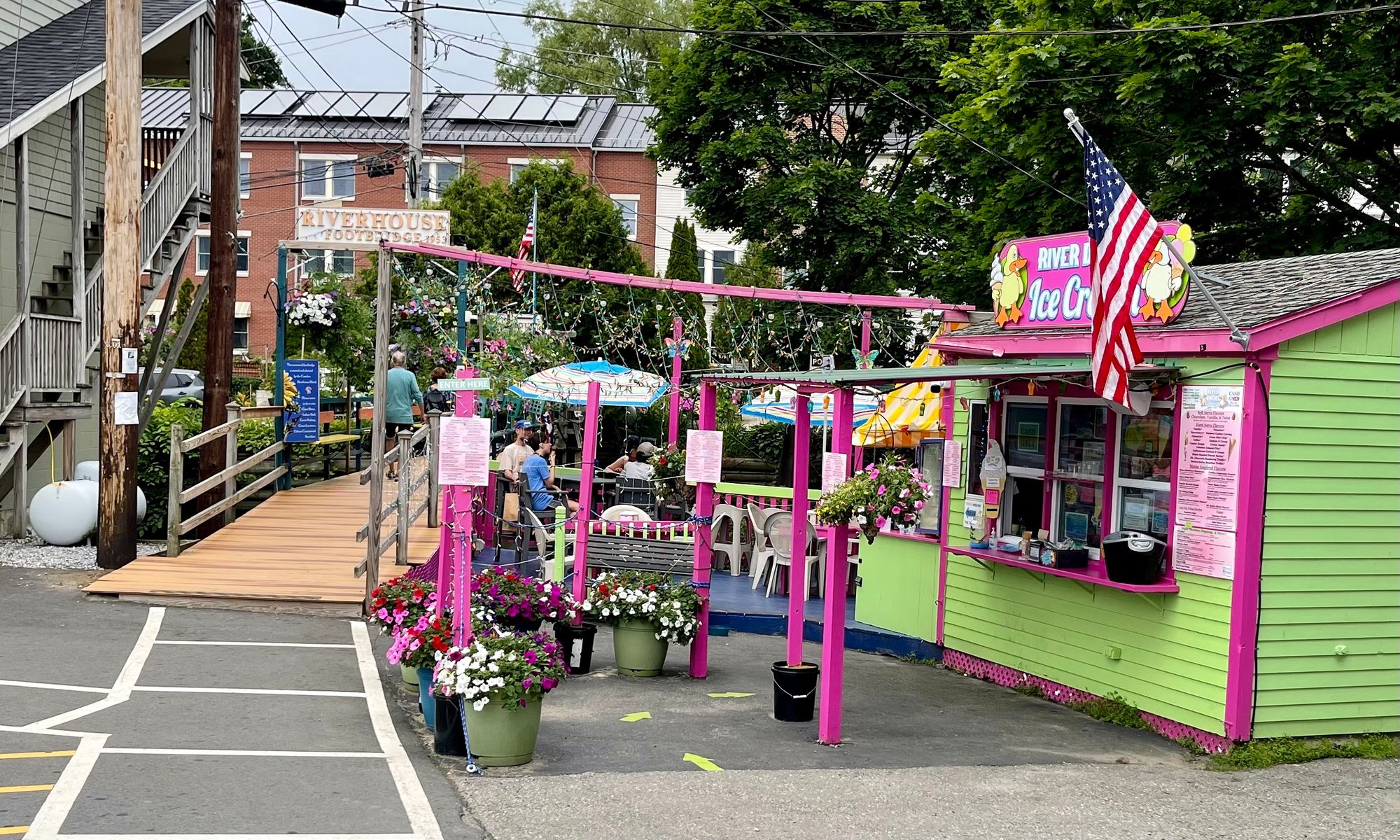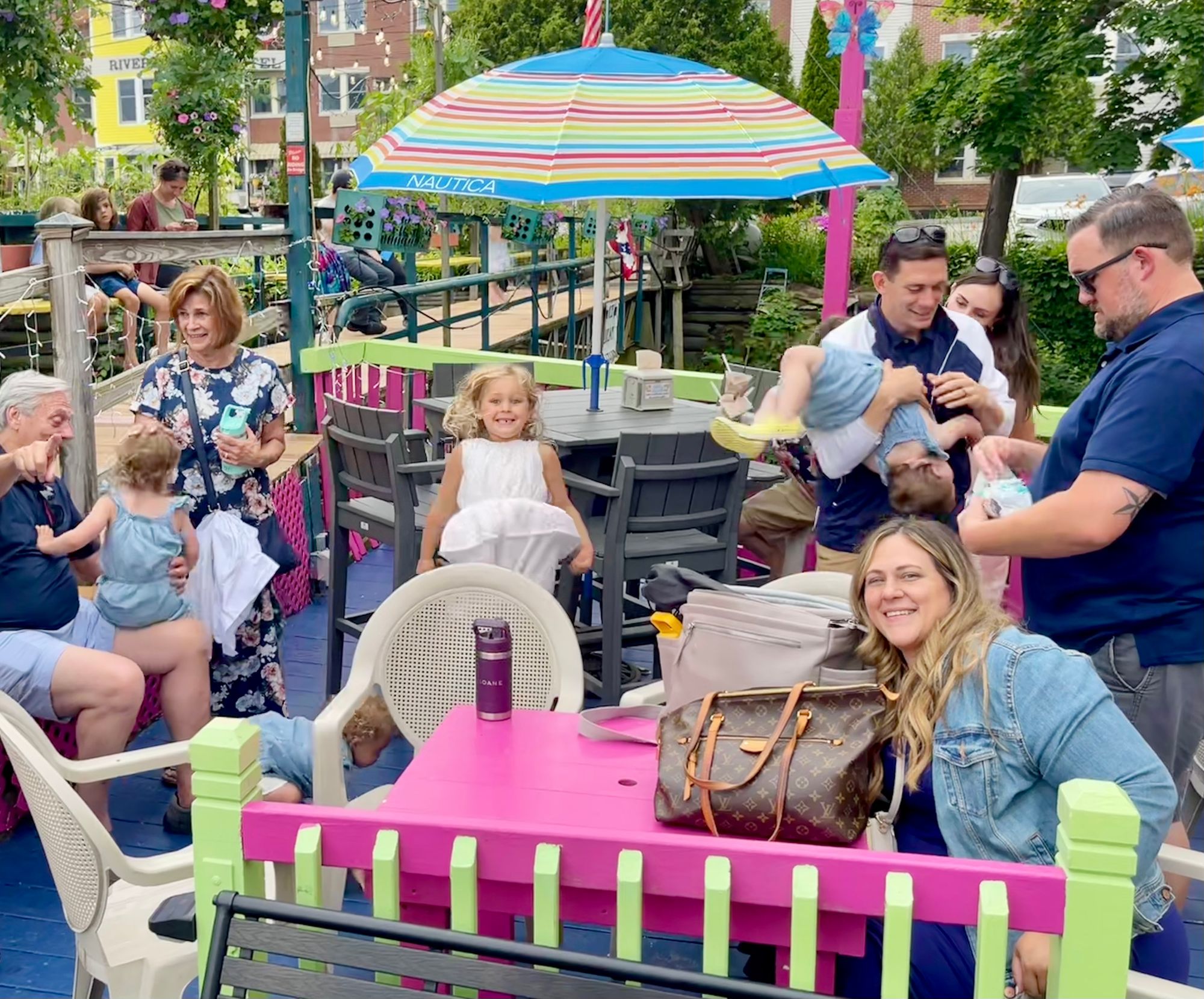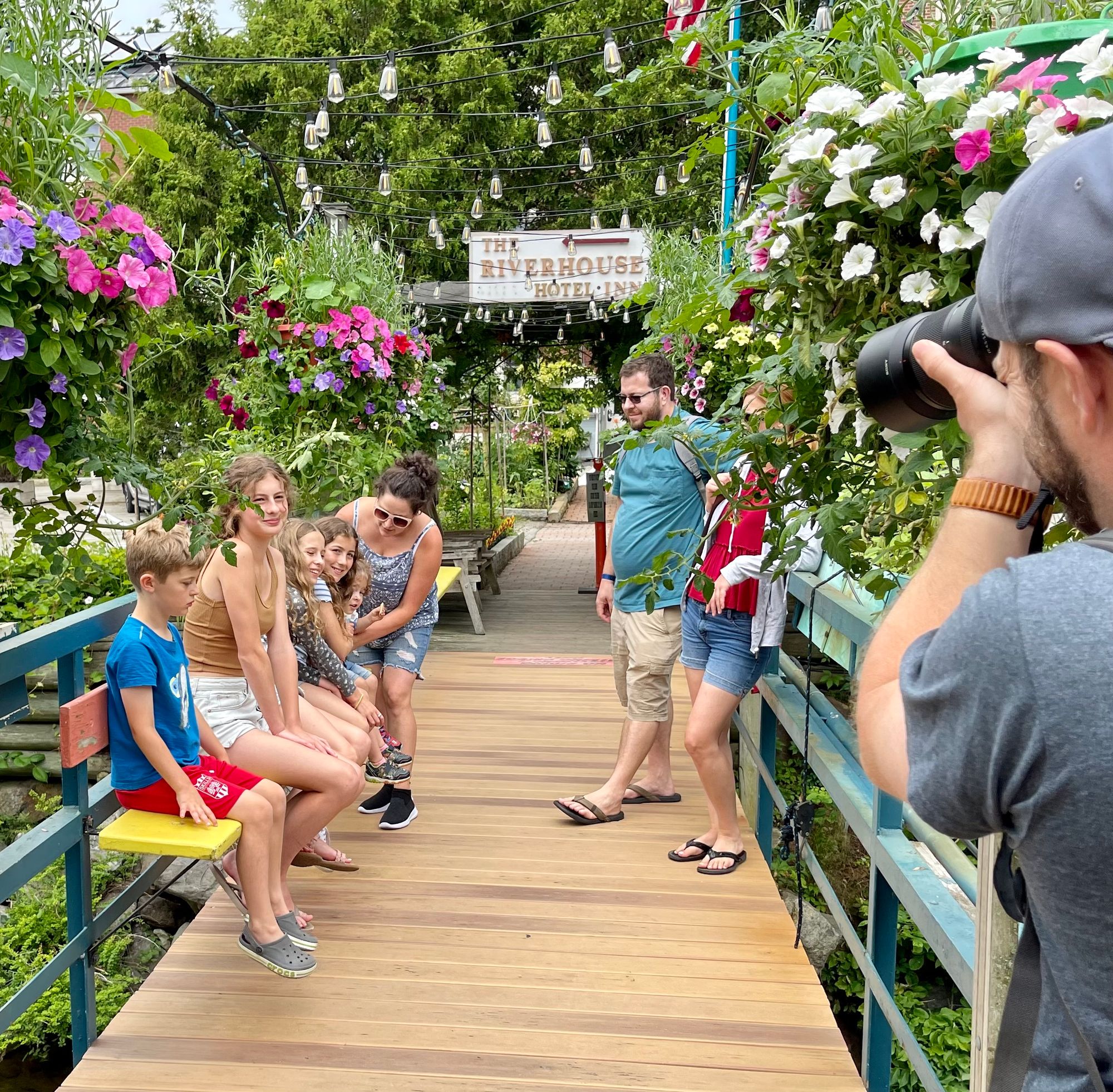 Mexico City's Food Carts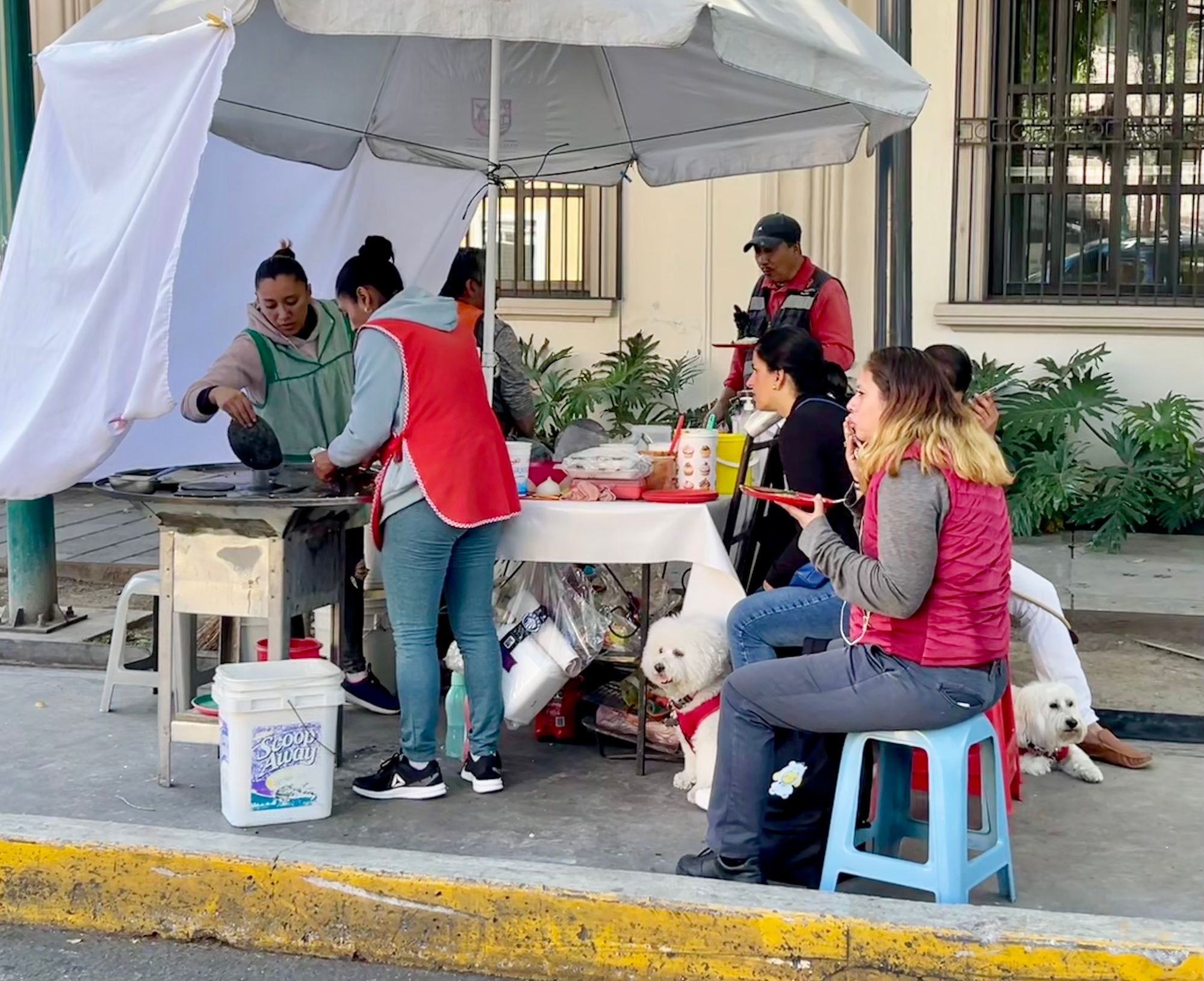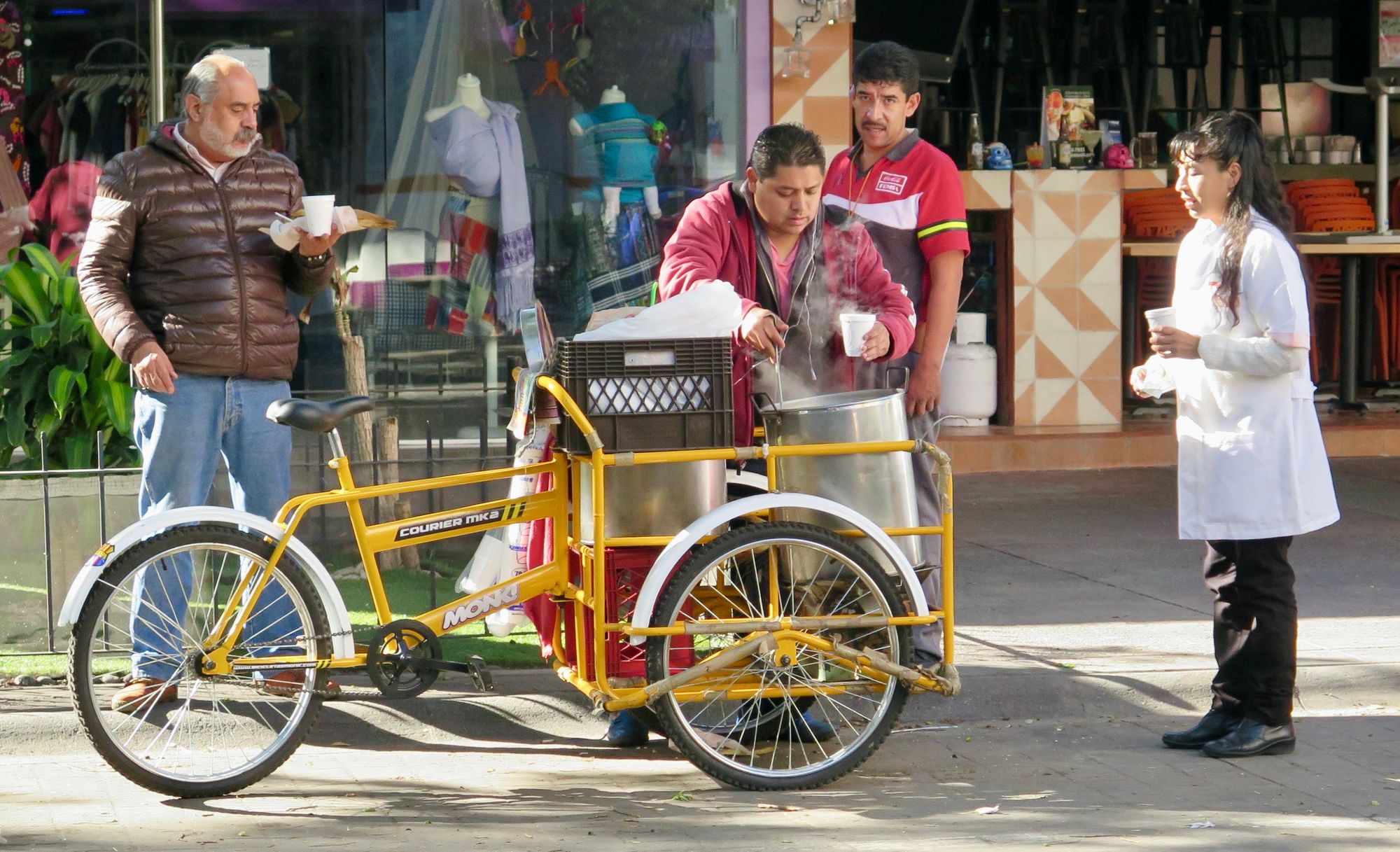 Sculptures
Sculptures, especially when they are interactive, are works of art that act as focal points. "Make Way for Ducklings" in the Boston Public Garden is a great example of a sculpture as a focal point. Because of its playfulness and storytelling, it is a major draw. The size and shape of the ducks is ideal for the garden's youngest visitors to sit on and play with.
The Pig at the entrance to Pike Place Market in Seattle is another great example, and Niki de Saint Phalle's well-known Balboa Park sculpture in San Diego.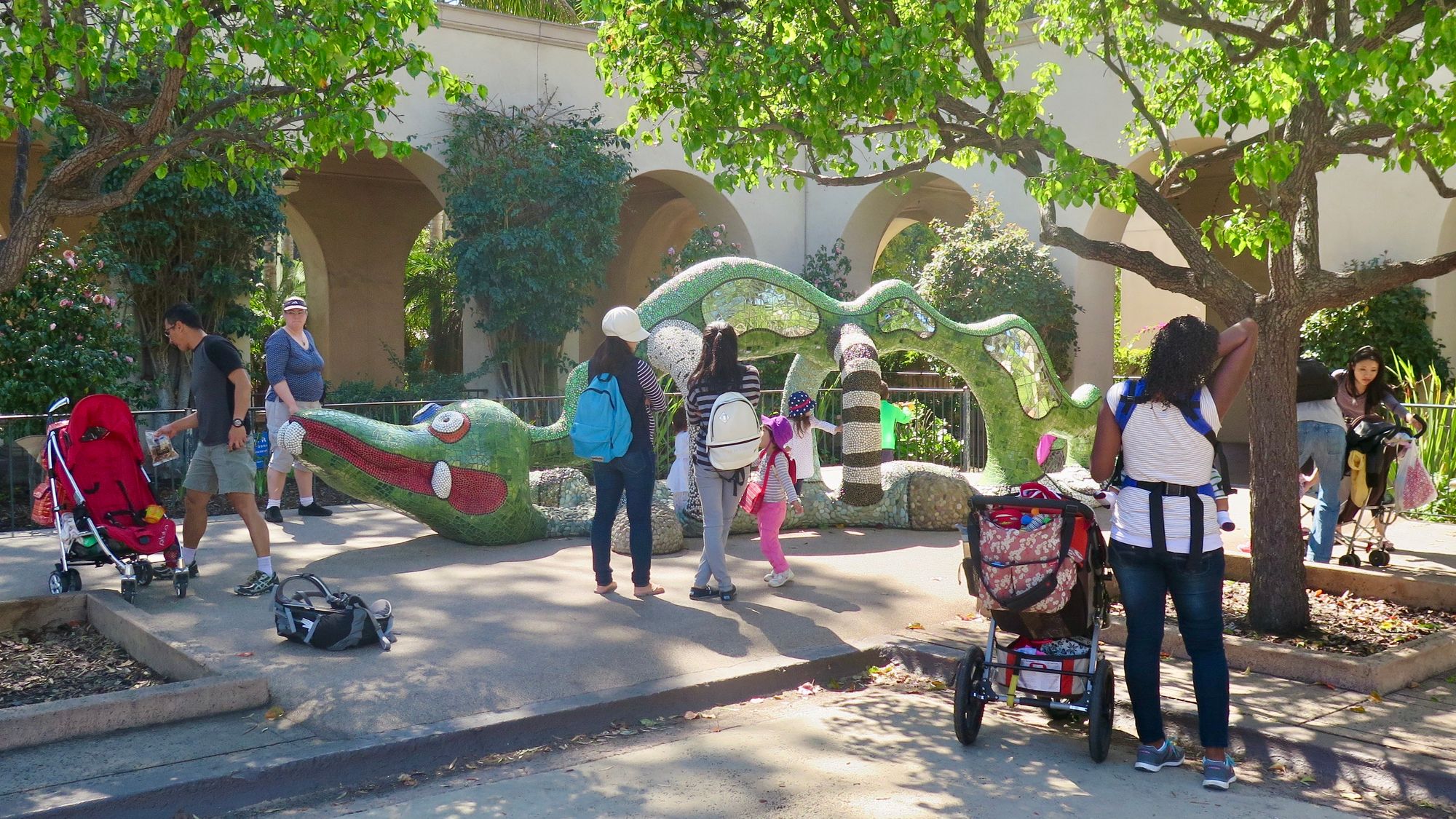 Great sculptures get people smiling and taking photos to save the memory.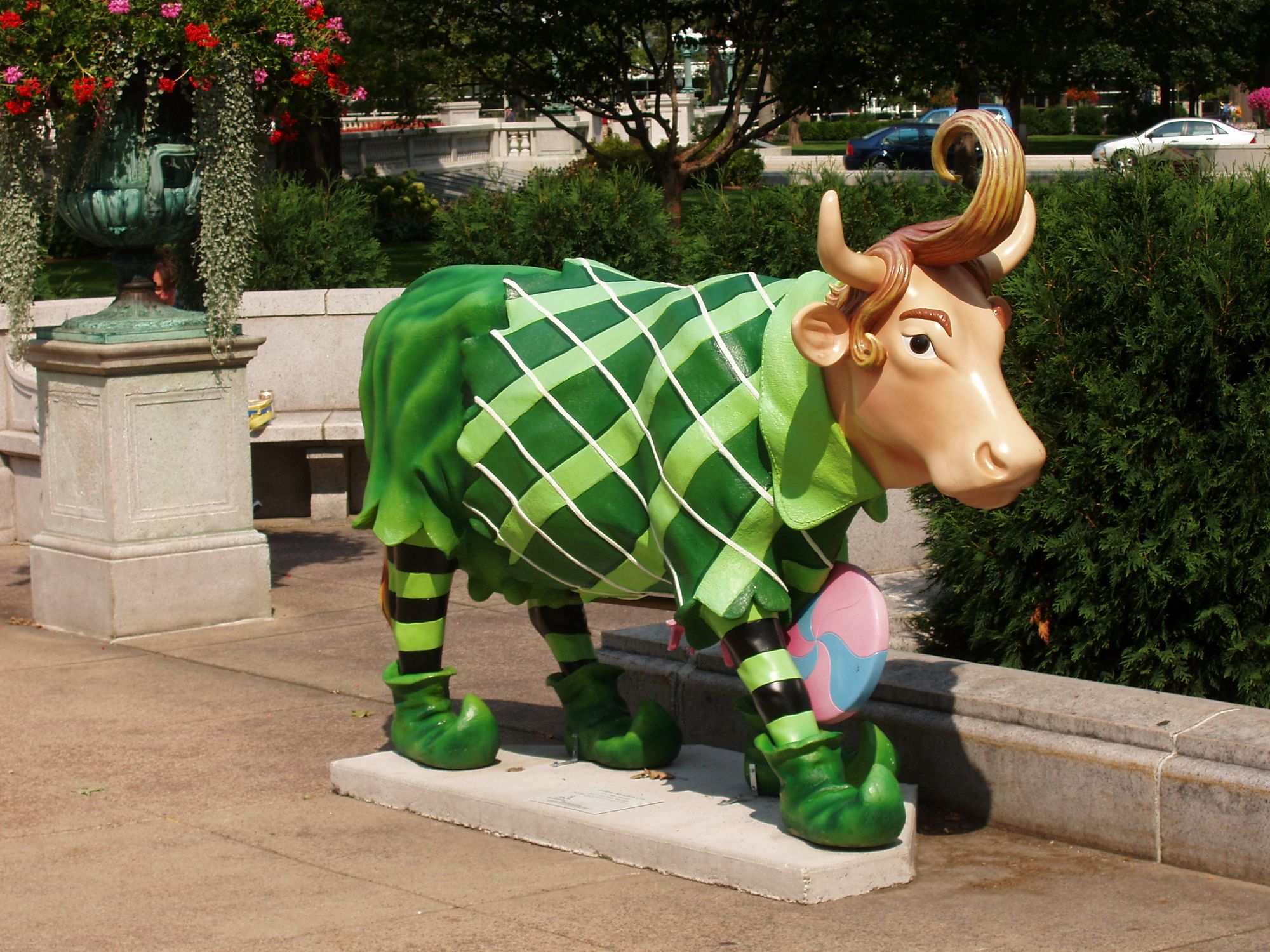 Art
Art can also be a way to attract people to a place where there were none before. One of our favorite examples of this is Gabriel's Wharf in London. Once a bare, industrial area with nothing to offer in terms of attractions or entertainment, a beautiful mural depicting a Georgian street initiated the complete transformation of the area into a bustling outdoor market.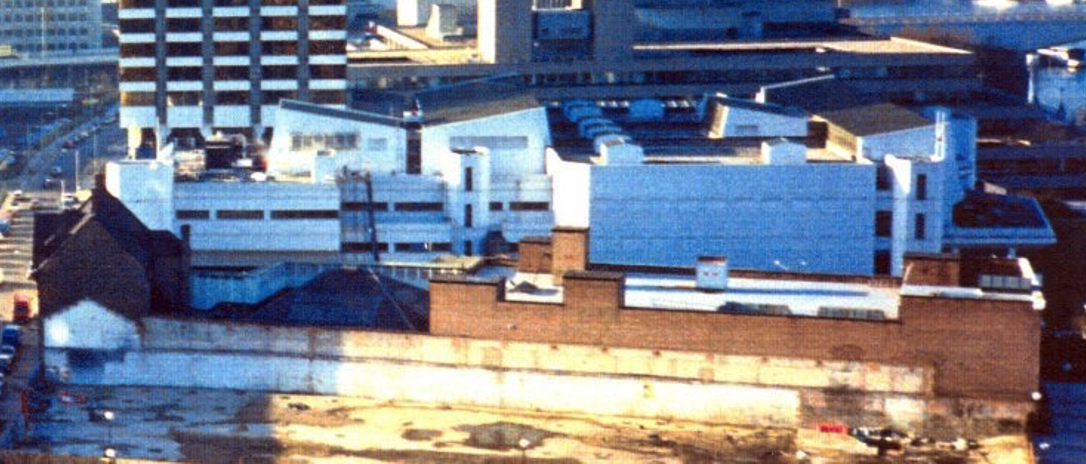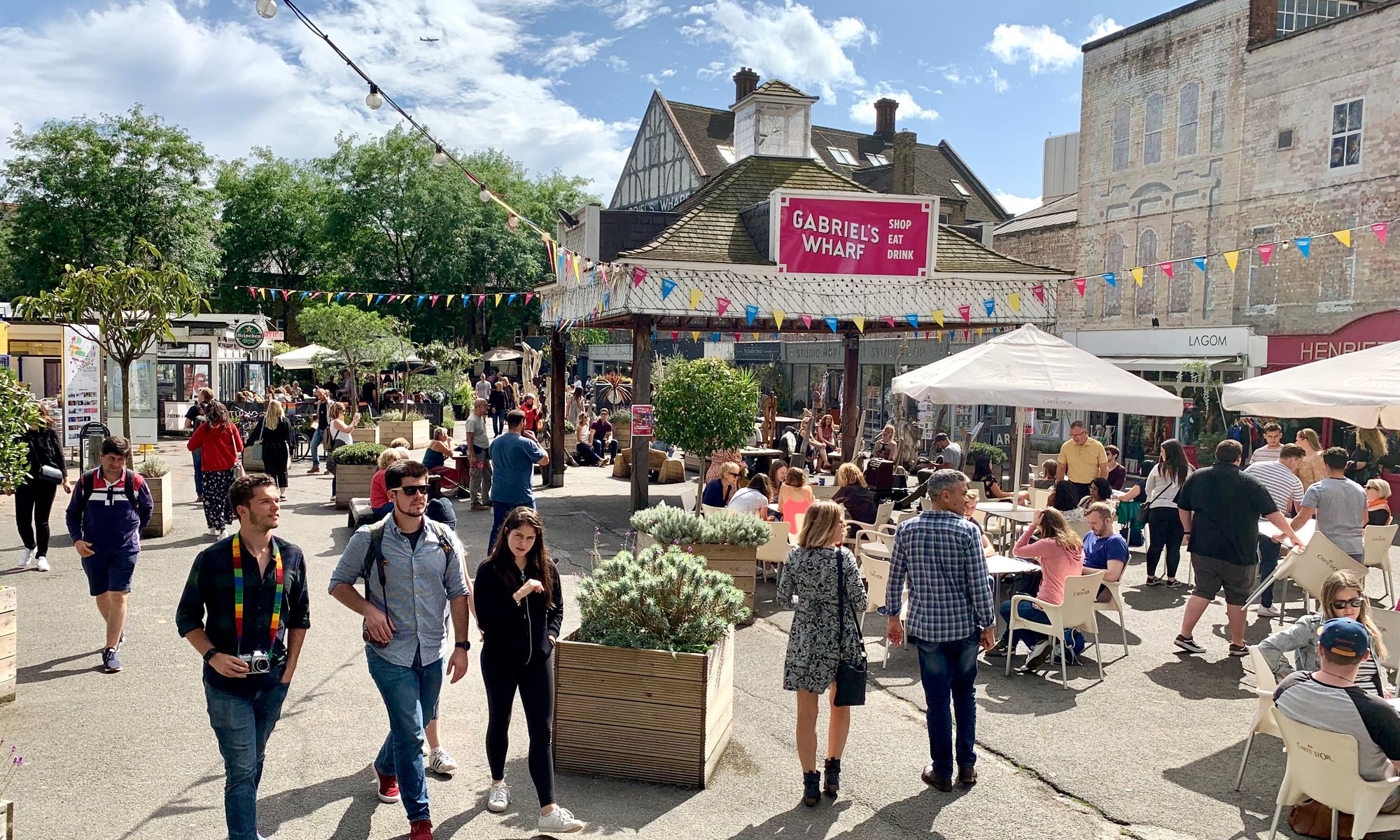 Art takes a sidewalk to the next level. By adding murals, posters, and exhibitions, the street comes alive with unique character. Especially if local artists are showcased, the city's personality can be beautifully represented.
The art exhibits outside Luxembourg Gardens are often double sided with art displays on the fence as well as the other side of the sidewalk, creating a more multi-layered art experience.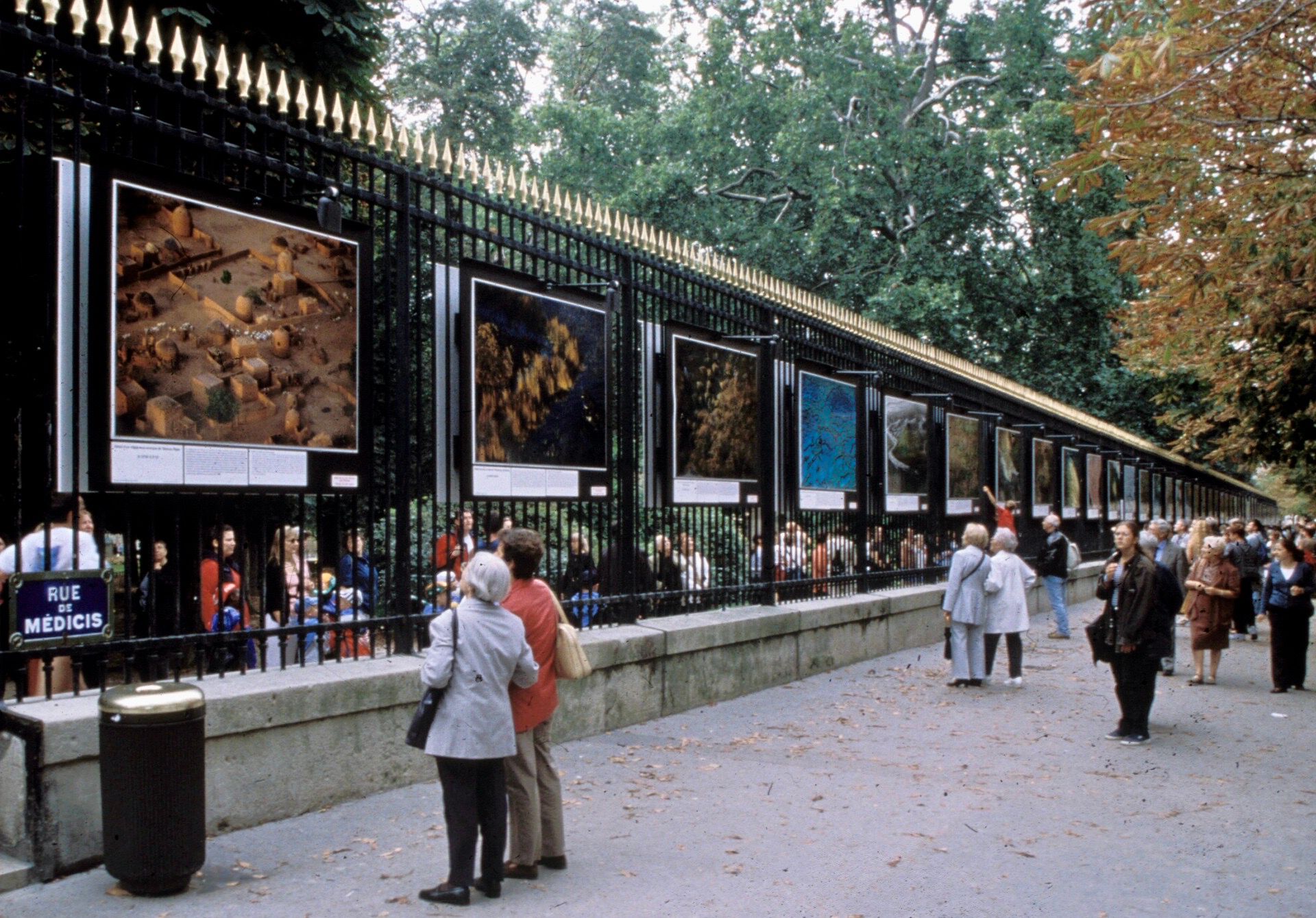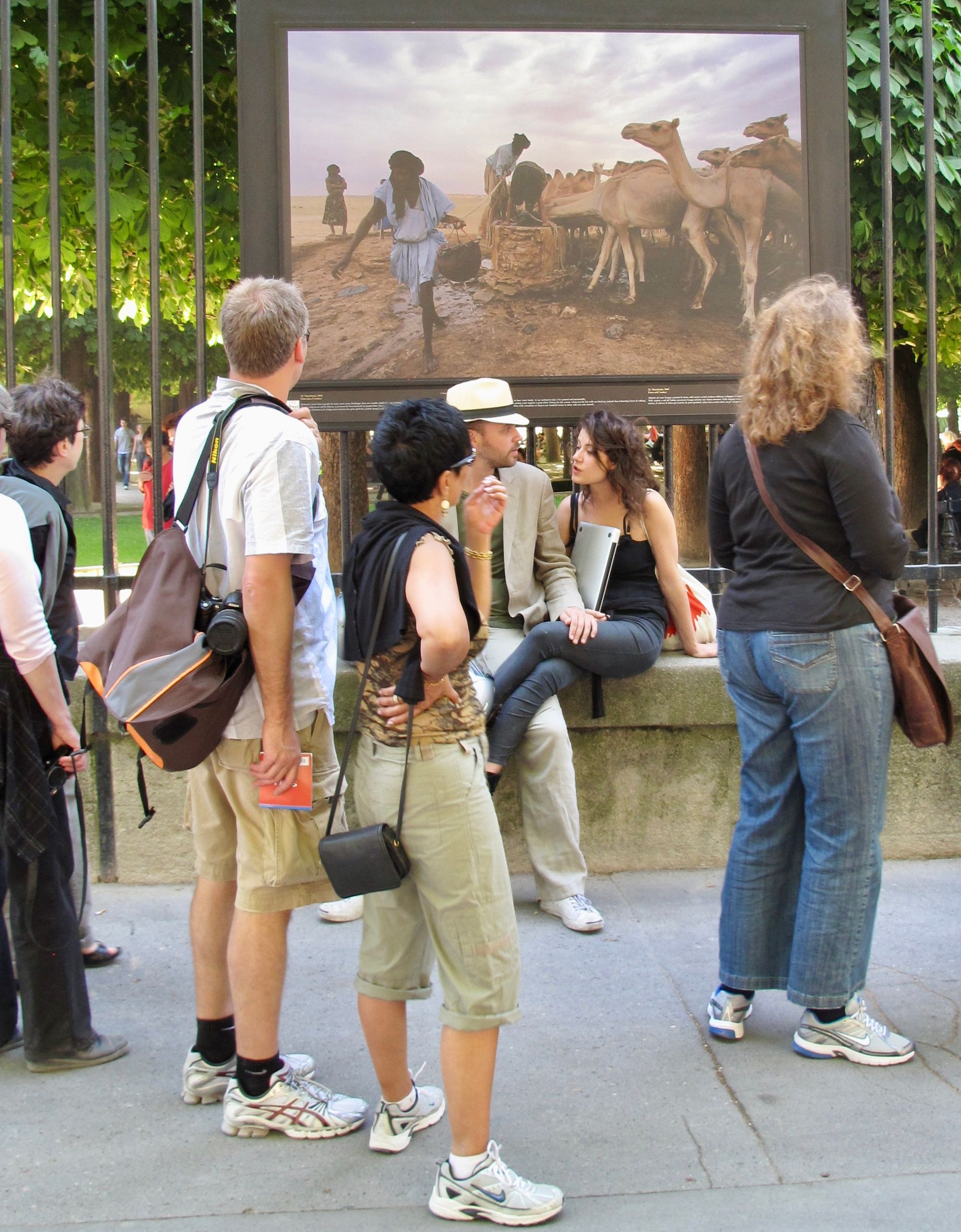 Fountains and Water
There's something magical about water, especially when it flows and splashes. Anywhere you put a fountain, you'll find people relaxing around it.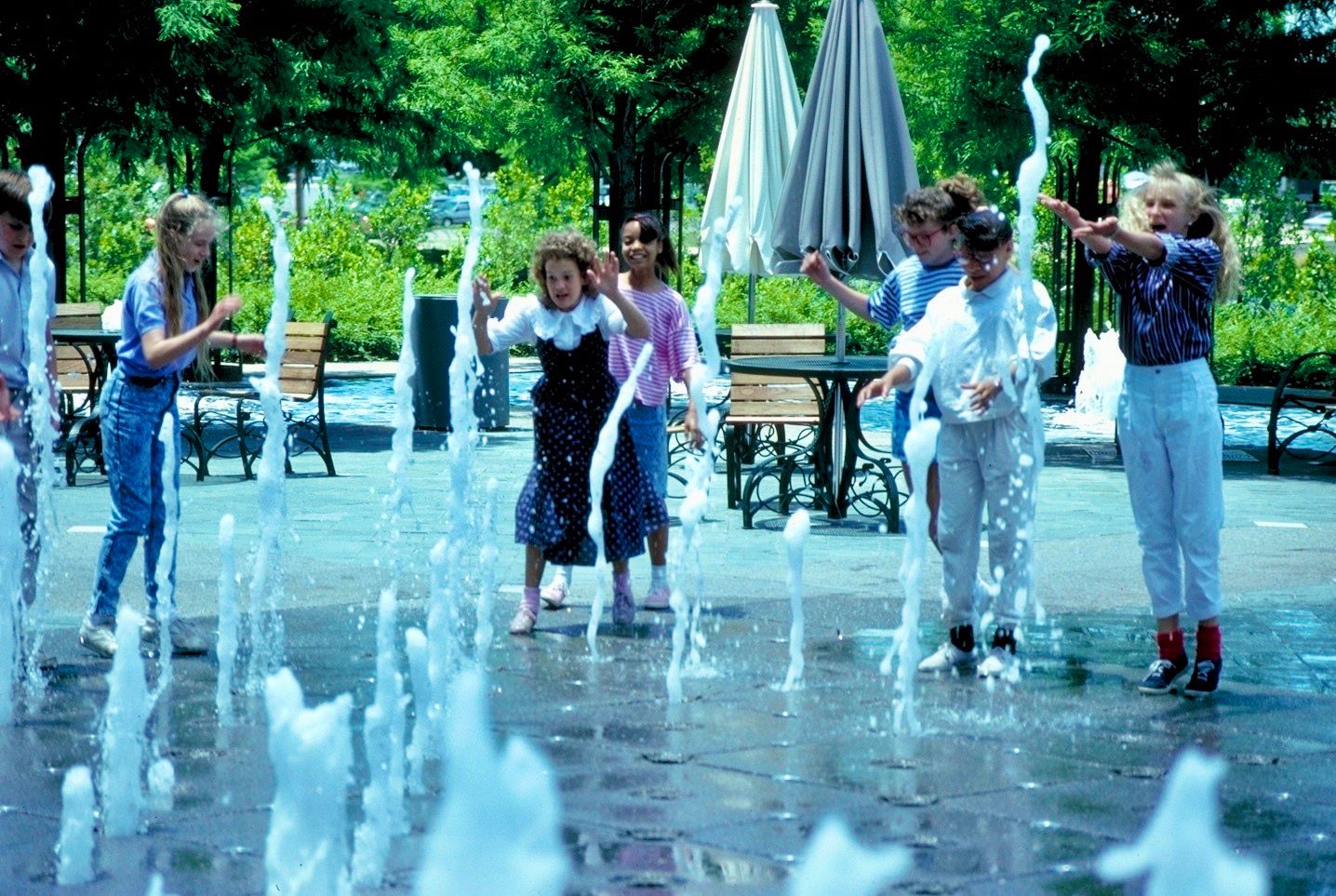 Programming
Design is important, especially in regards to the amenities in places, but the soul of a place comes from the programs and events hosted there. What's more, programming can't be done by one single person or organization, it has to be a collaborative effort between various organizations, institutions and the community. Only then can the programming reflect the needs and wants of those who are expected to take part in it.
Performance - People Gathering in Large Groups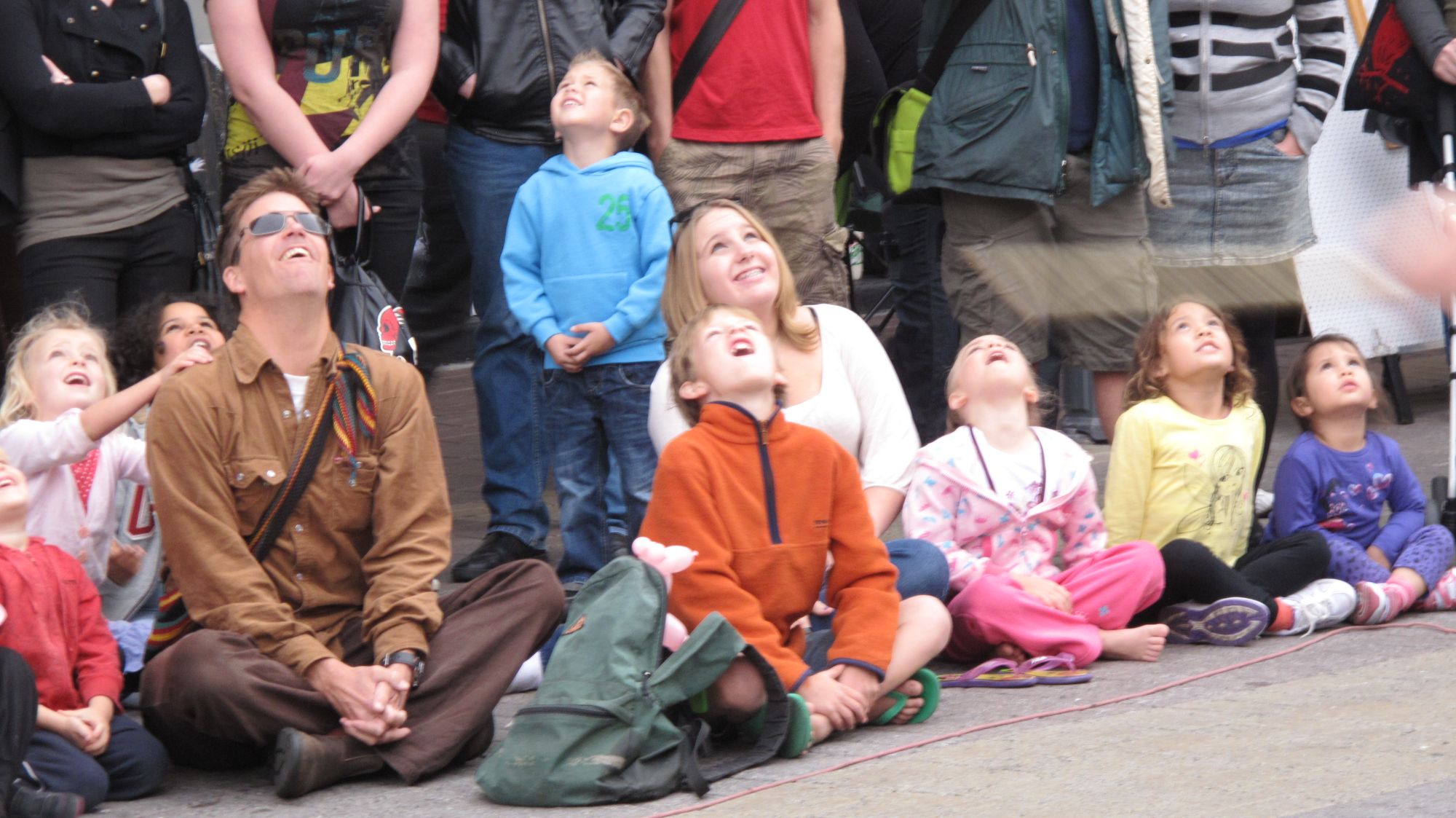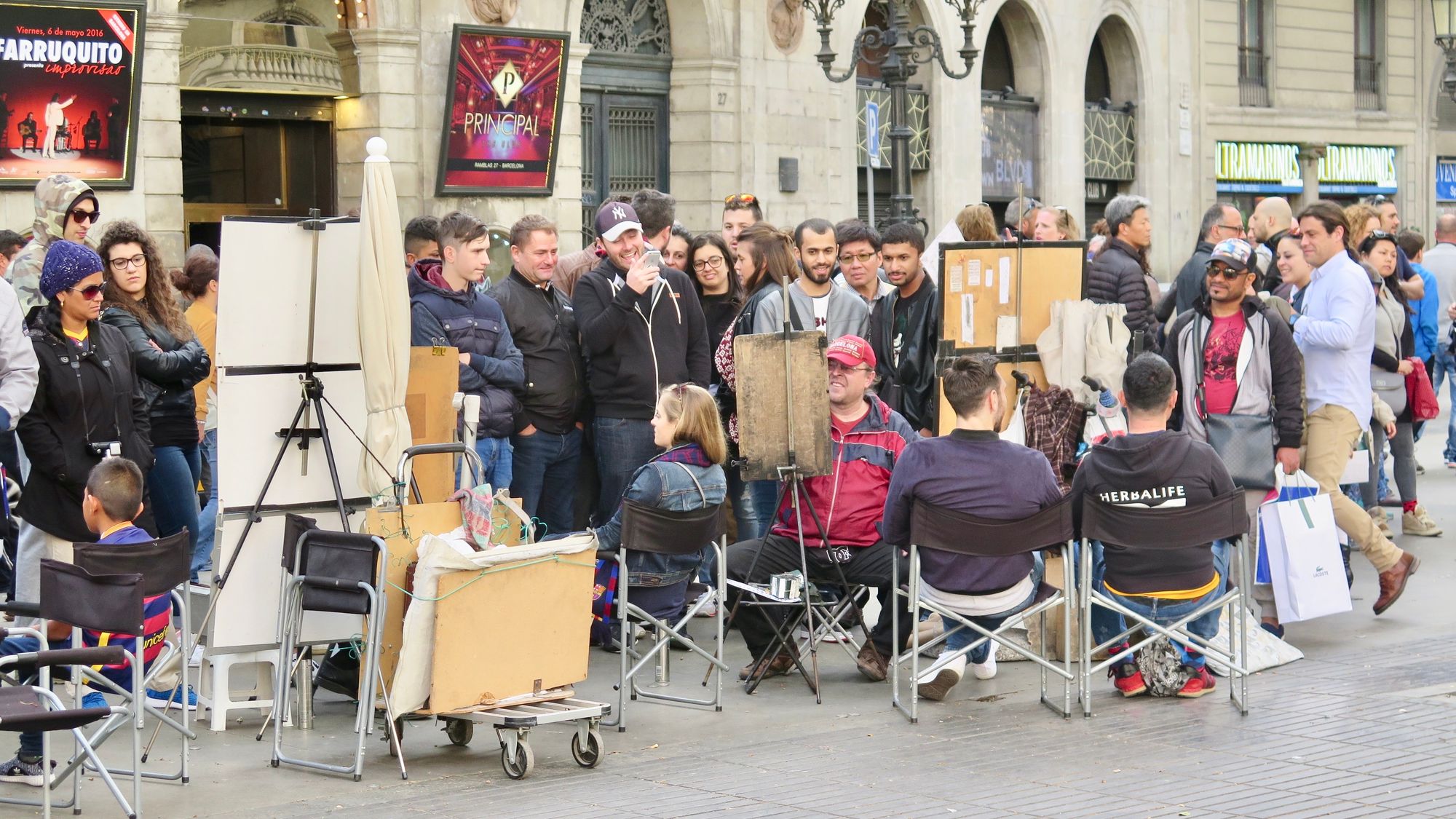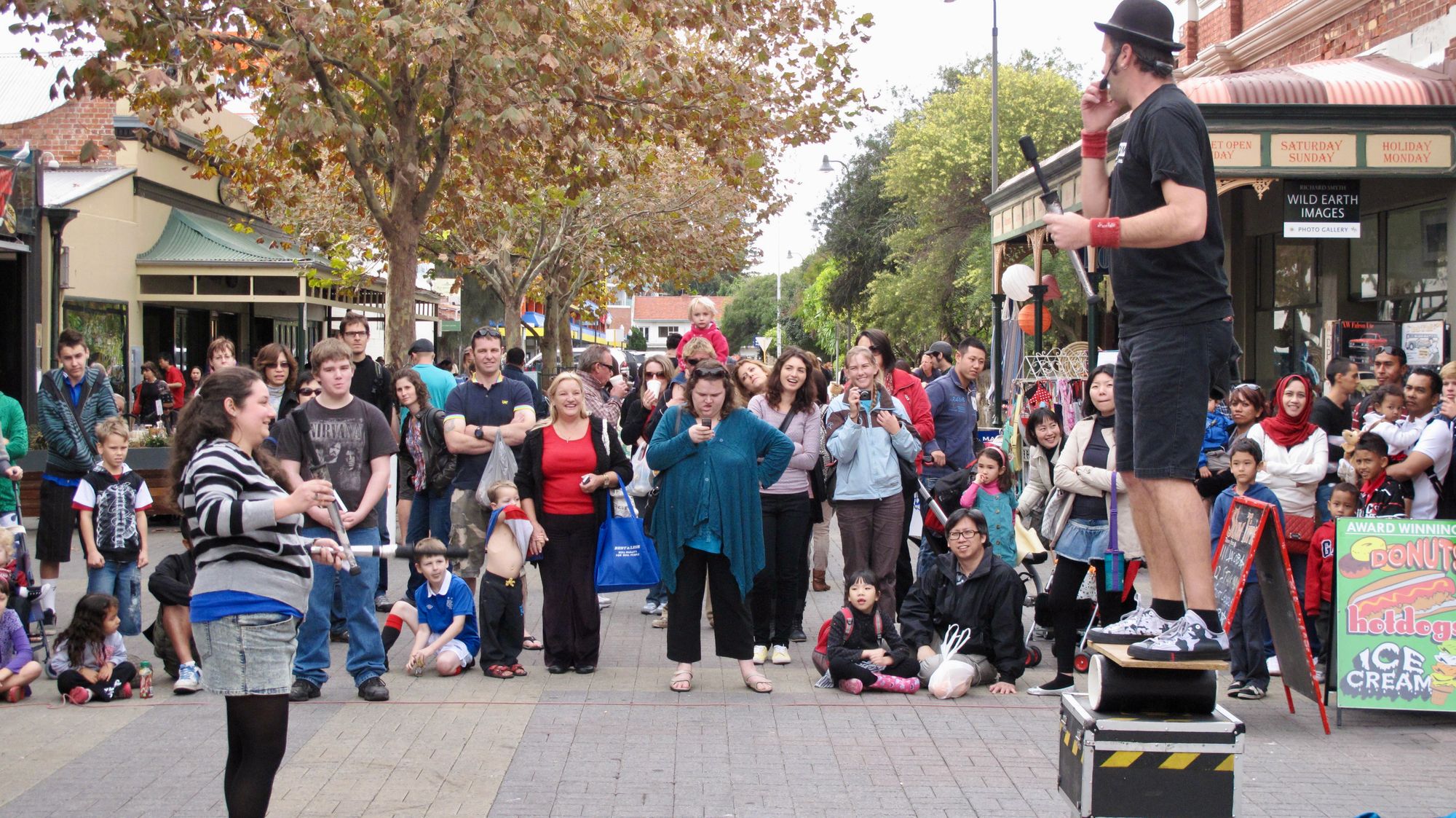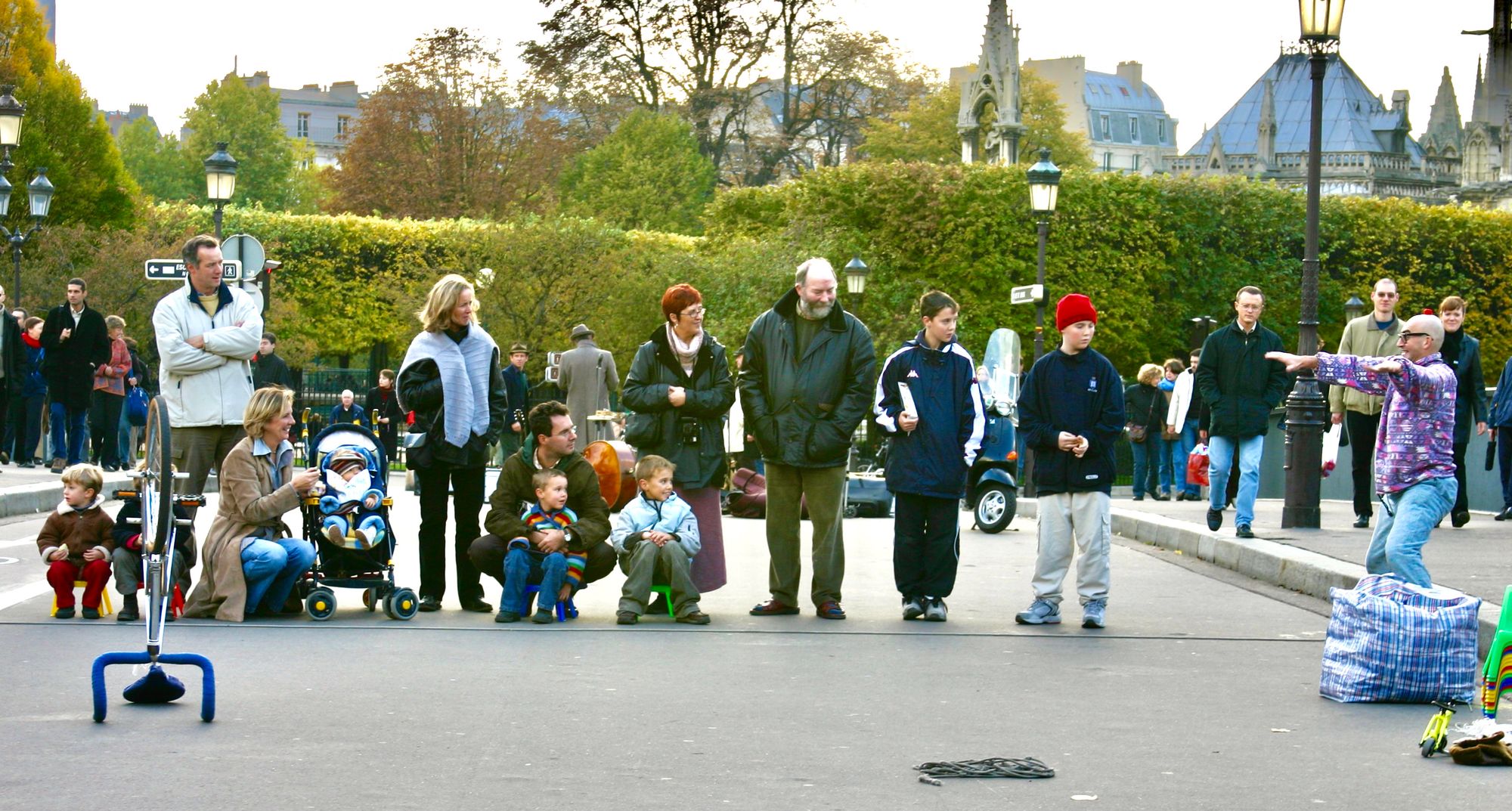 Activities
People visit and stick around in places where they can do things, so the more kinds of things you can offer in a public space, the more kinds of people will visit it and keep coming back. Bryant Park is a great example of this, with its numerous activities for every kind of interest and year-round programming.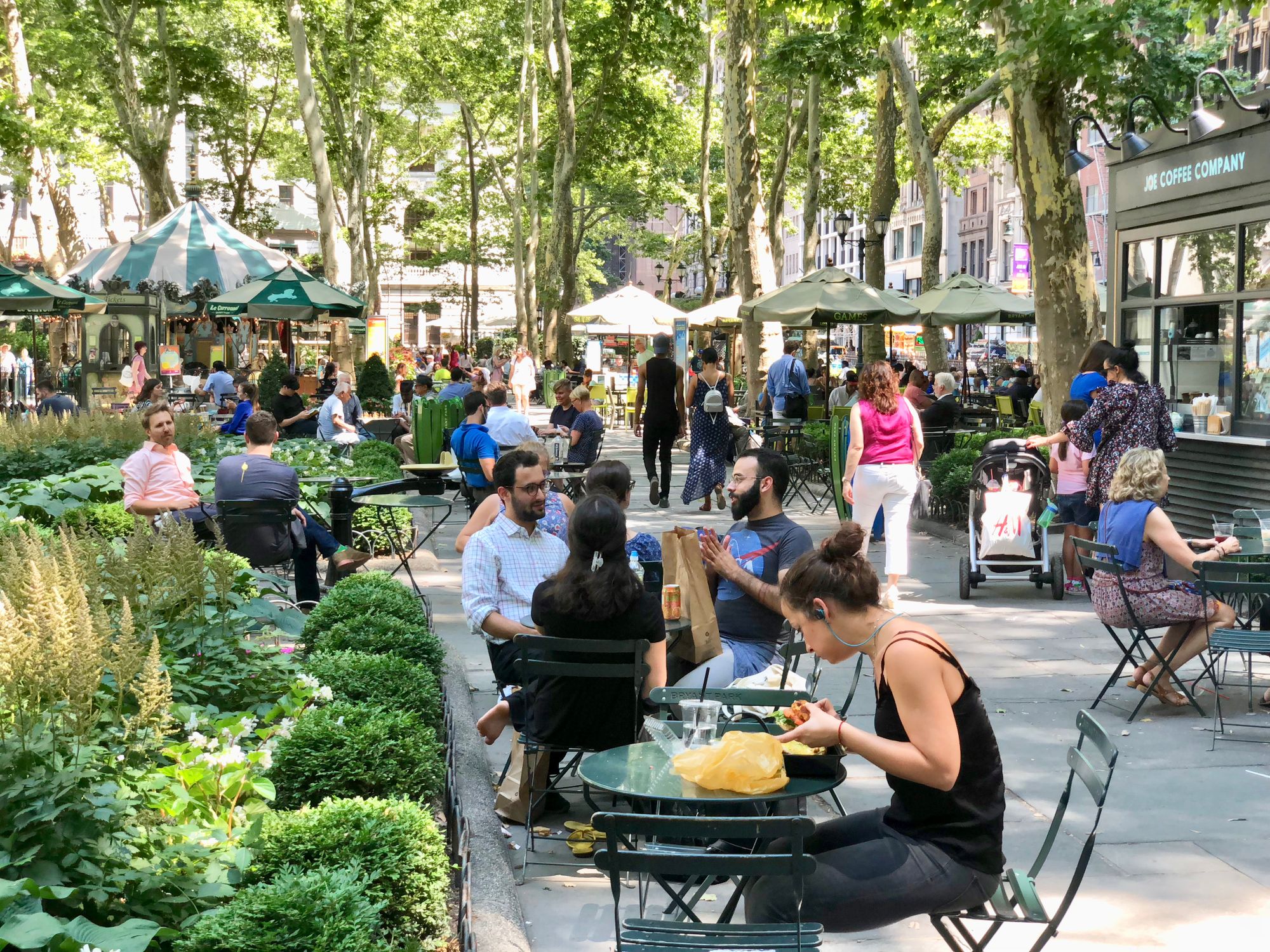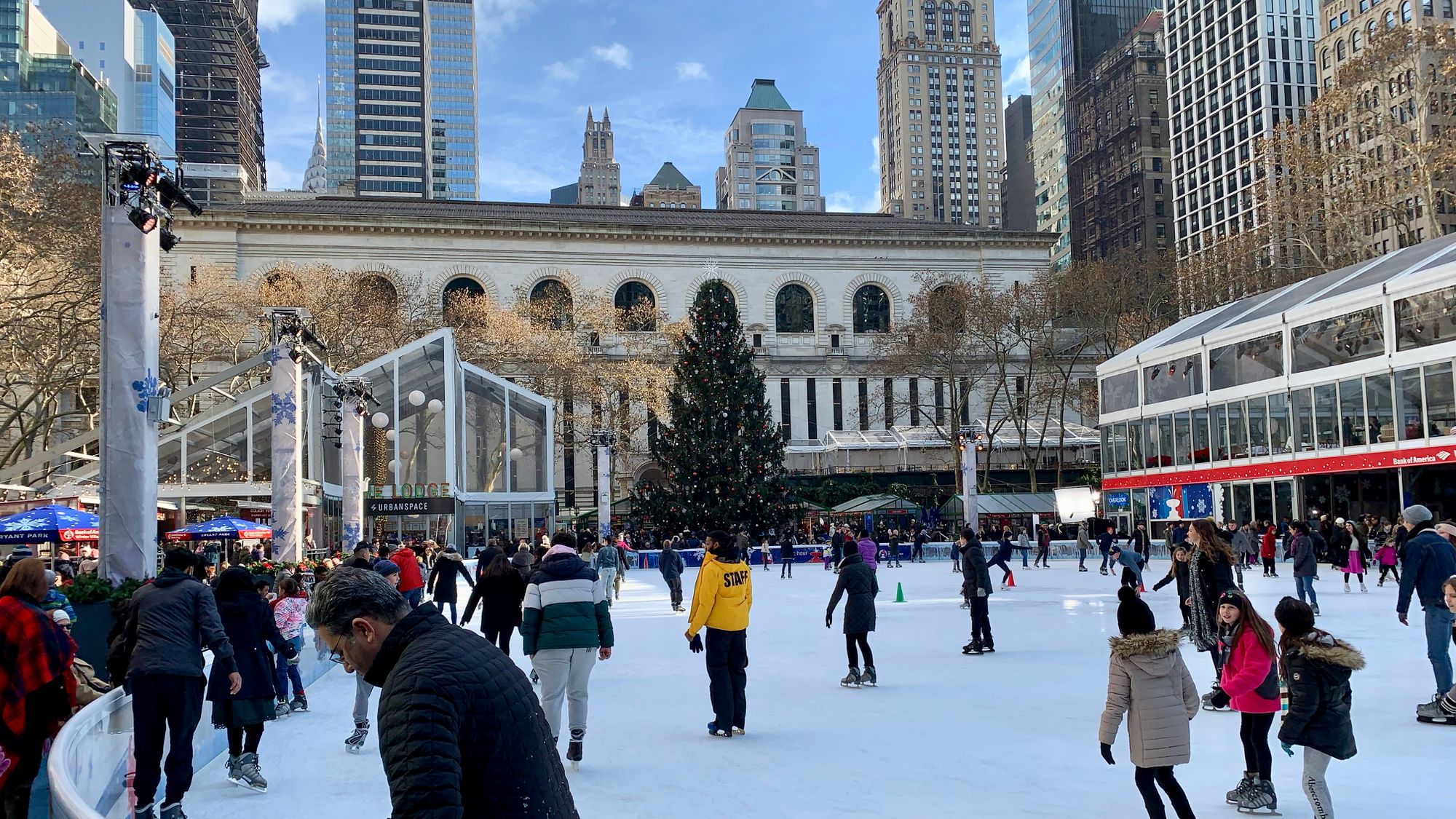 Paris' Hotel de Ville (city hall) does a great job of activating its front "porch" with various activities throughout the year such as wheelchair basketball, volleyball, and a variety of other programs.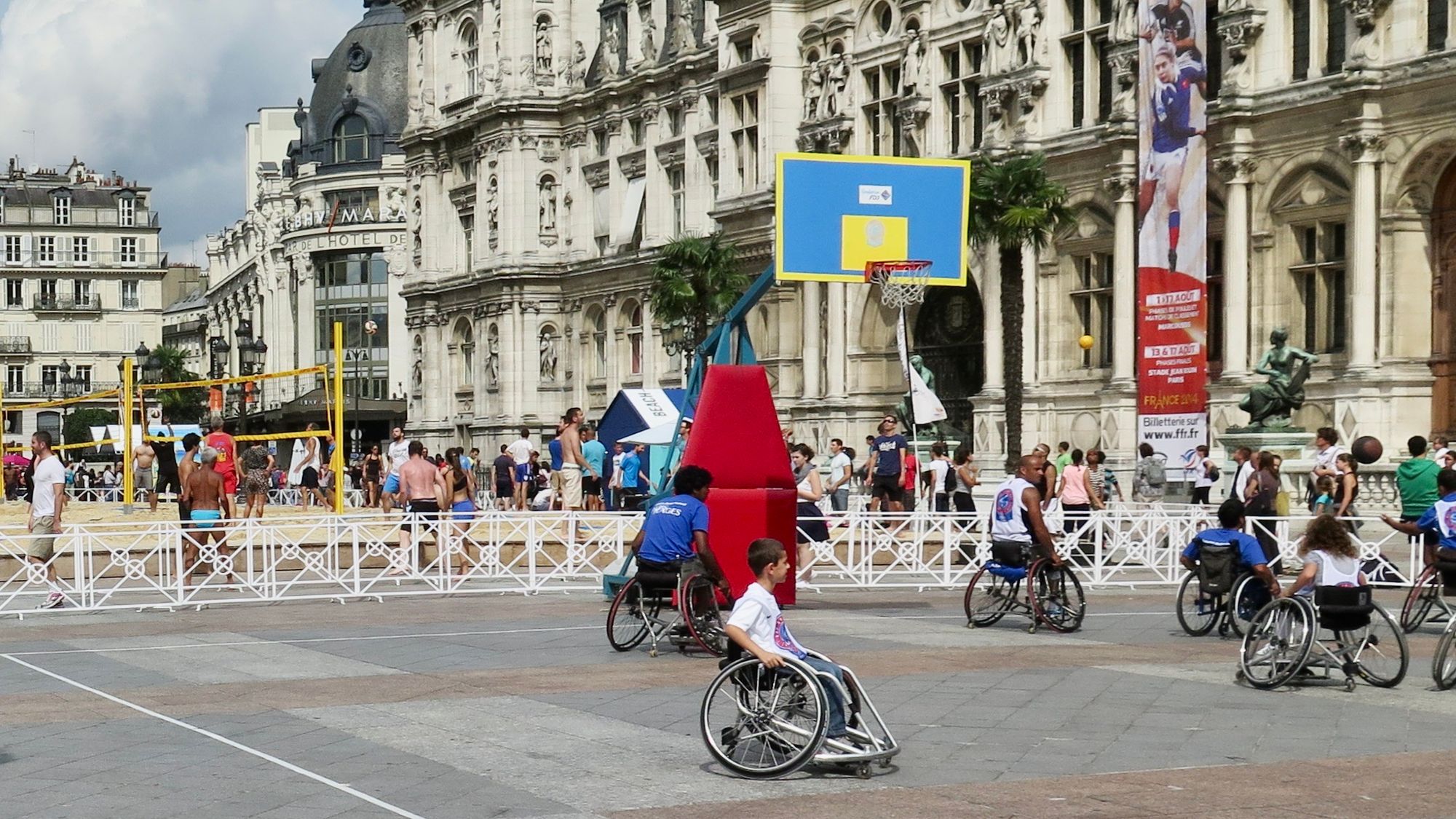 Characters
People are drawn, above all, to other people. Characters with interesting stories to tell, goods to offer, or performances to give are what create the personality of a place and make it somewhere that people want to explore. Making a place inviting for characters is making it more interesting for everyone.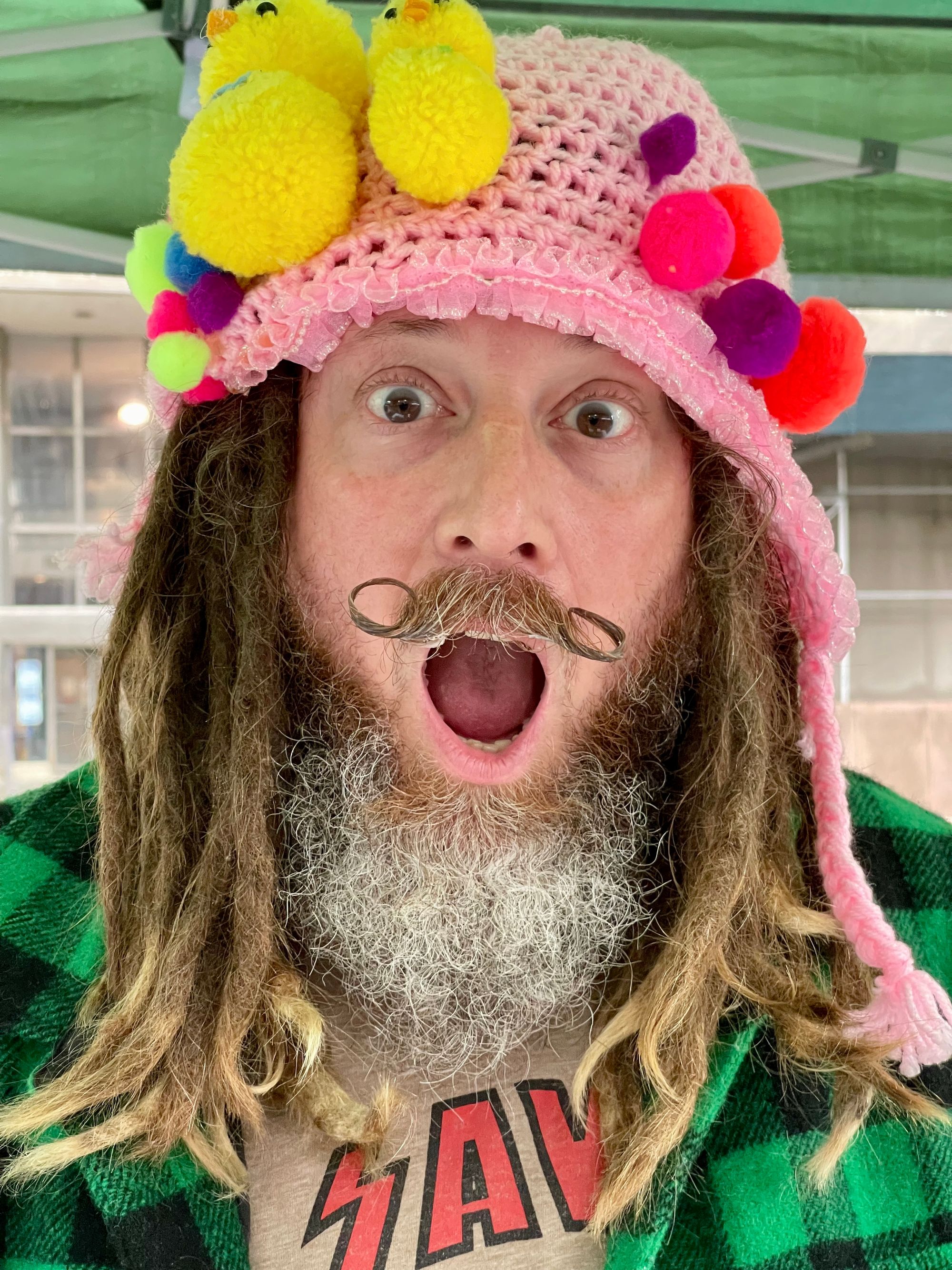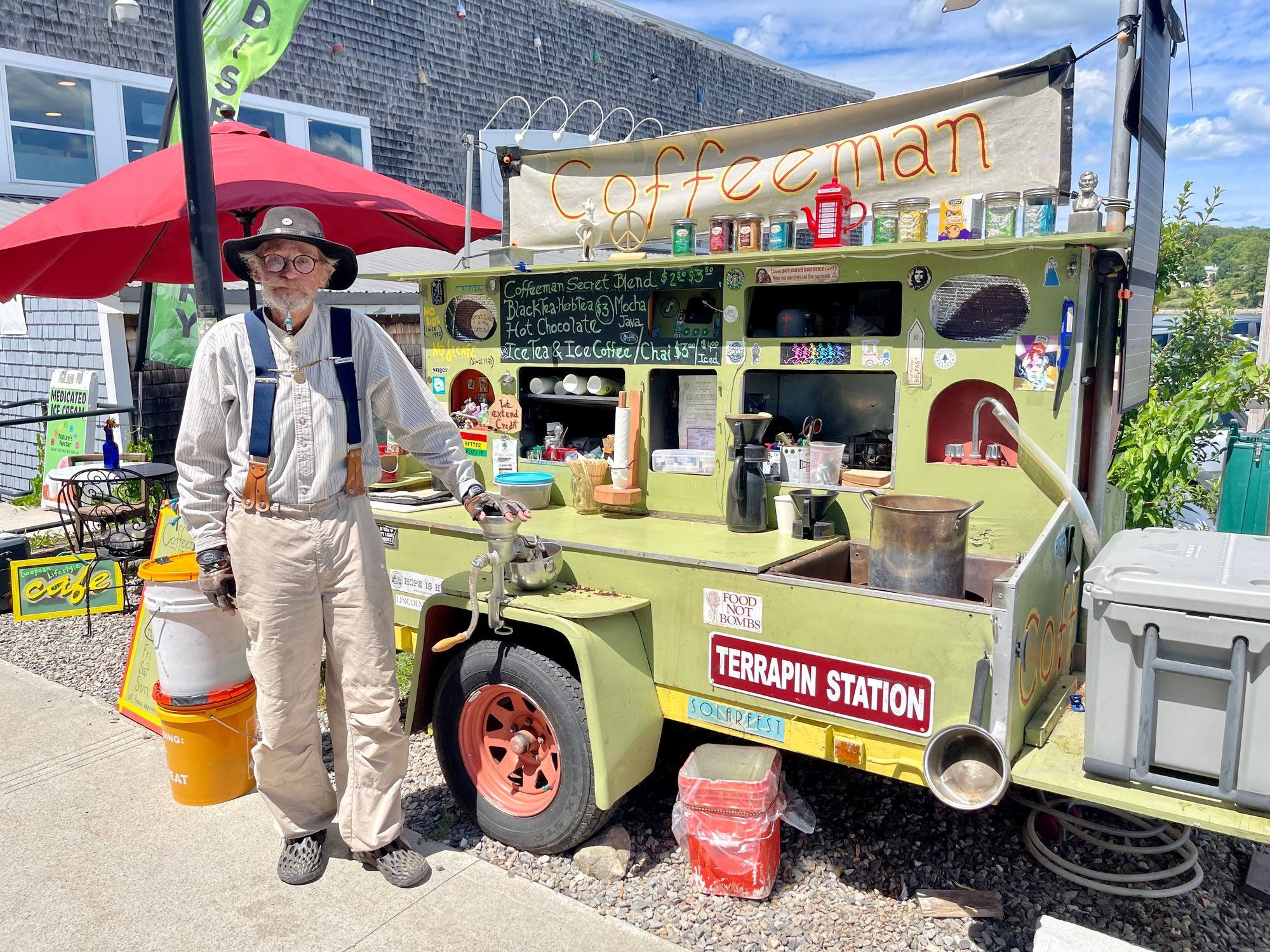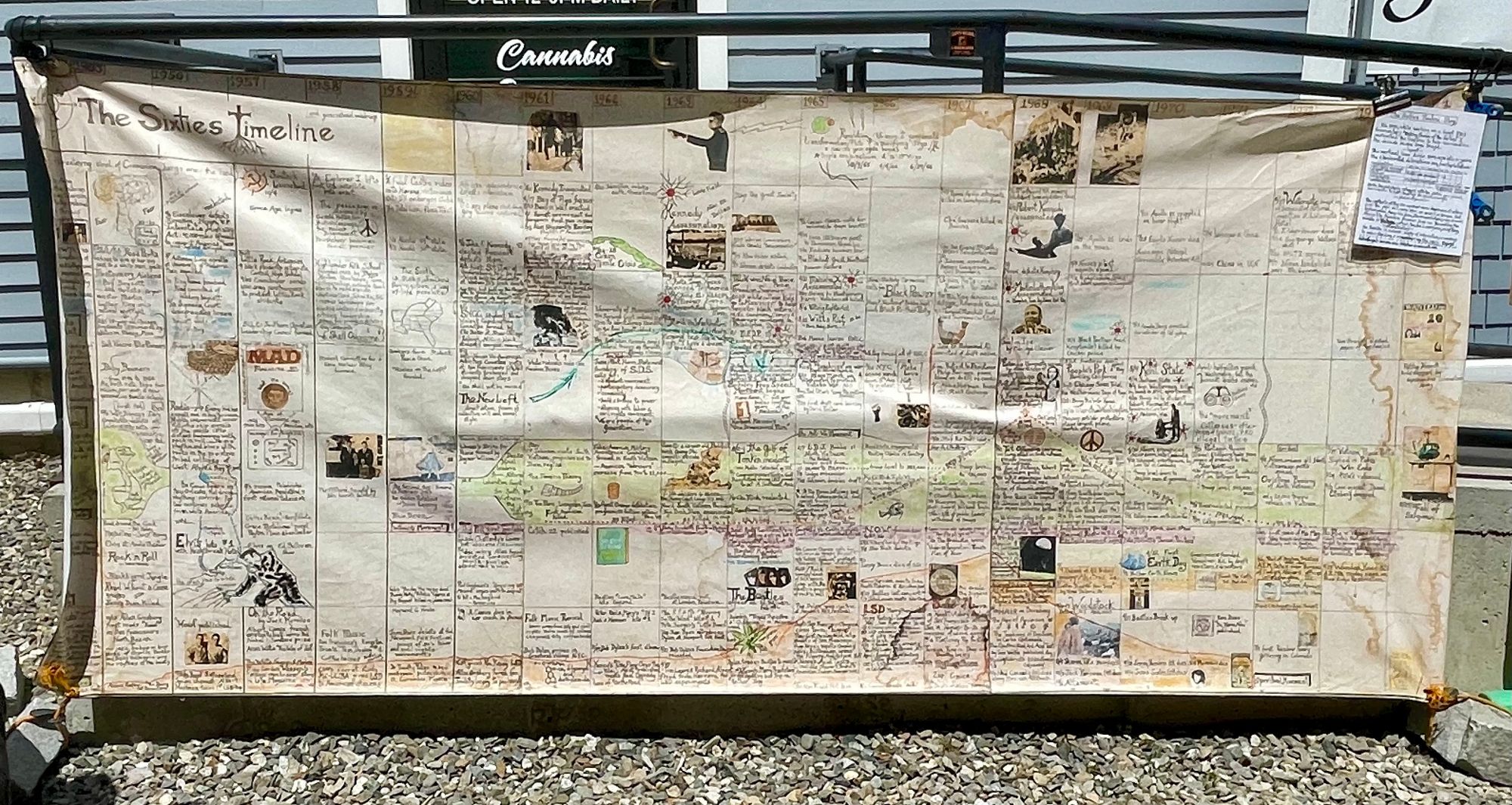 Places Where All Kinds of People Get Together
"What attracts people most, it would appear, is other people." - William "Holly" Whyte, 1980
Follow the people. Wherever people gather in large groups is where the most fun can be found. The spots in the photos below show the broad variety of great places around the world. As different as they are, what they share is the presence of countless things to see, feel, and do.
London's Borough Market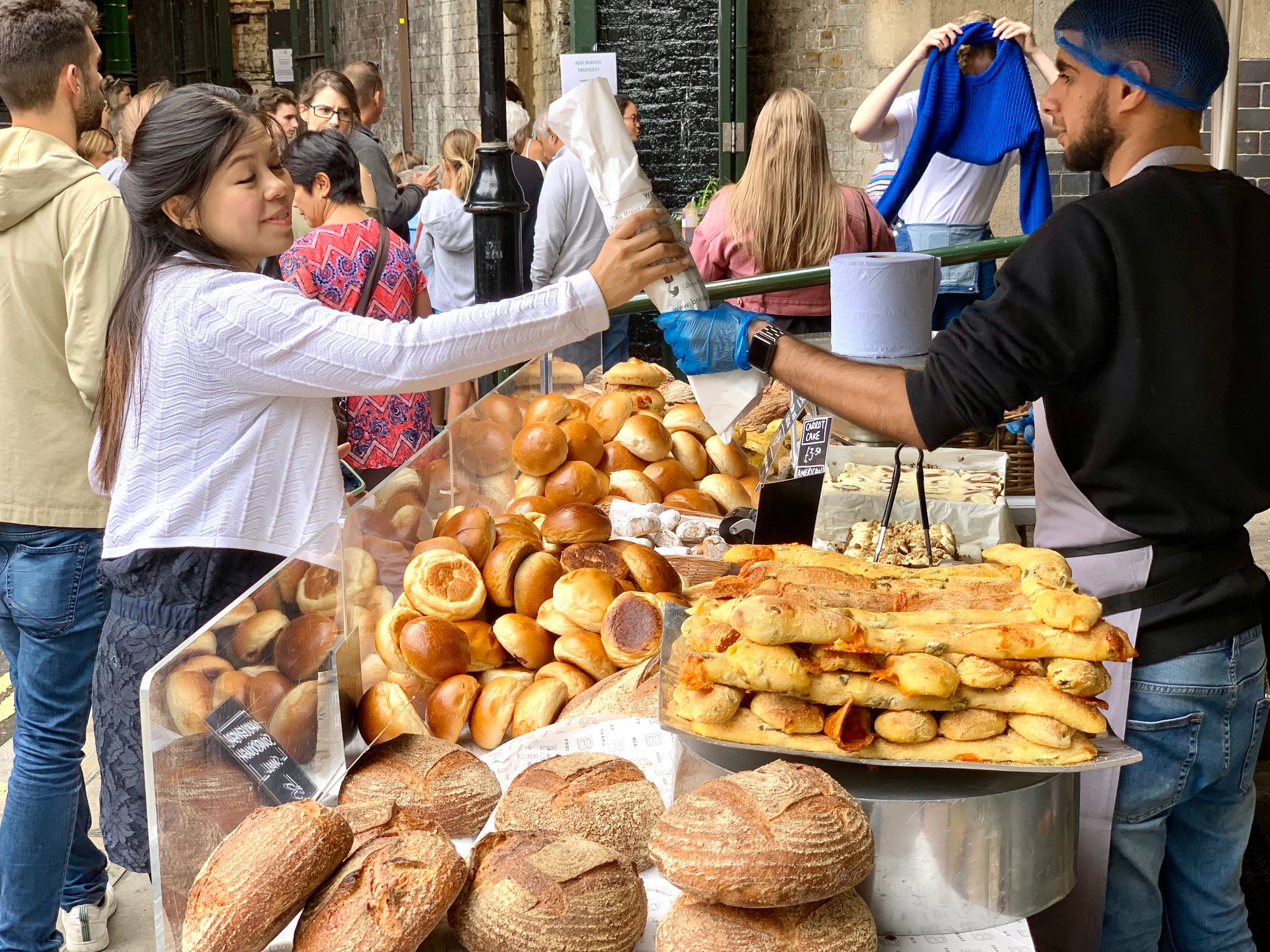 Hong Kong Street Market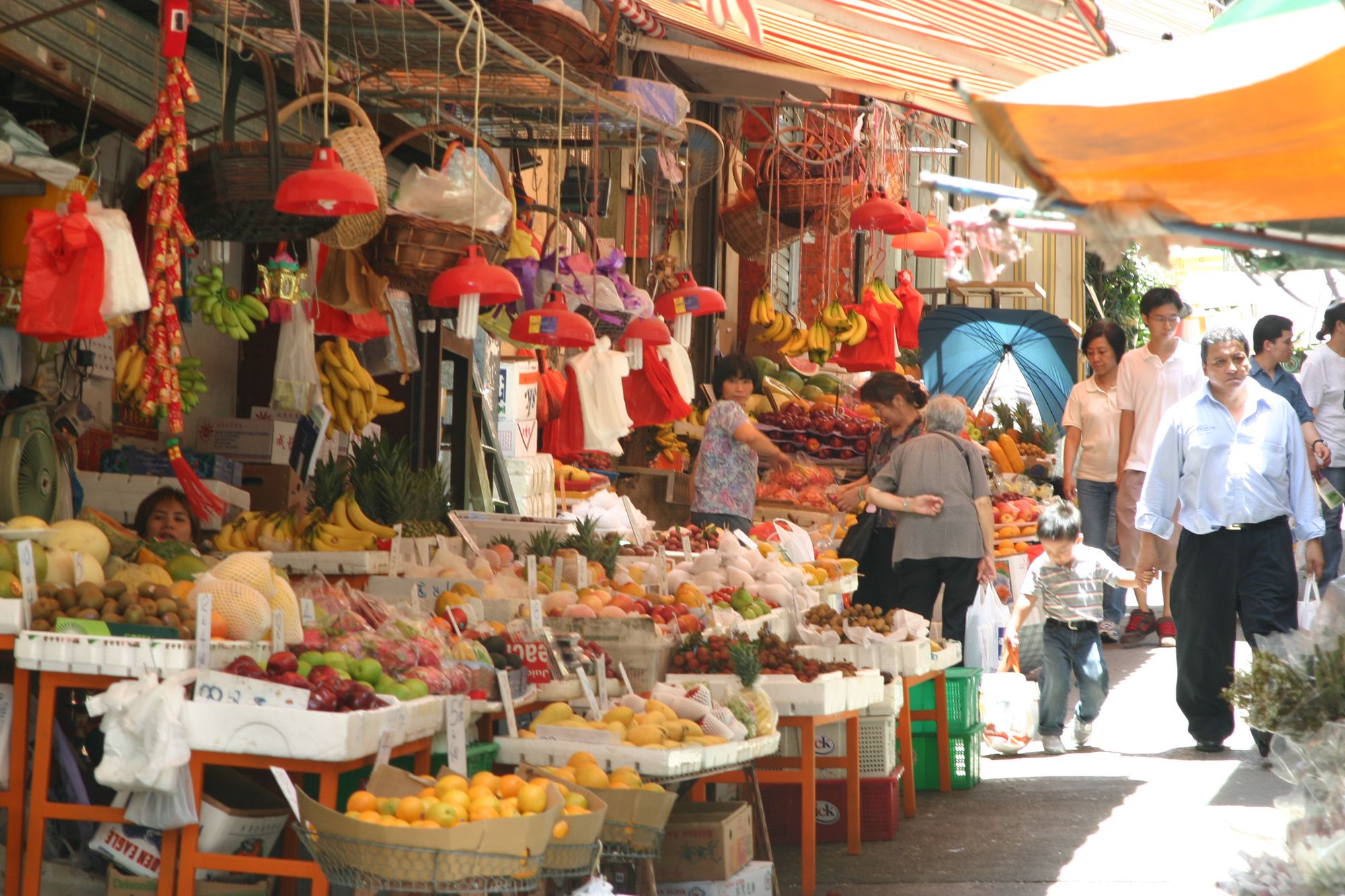 Istanbul Shopping Street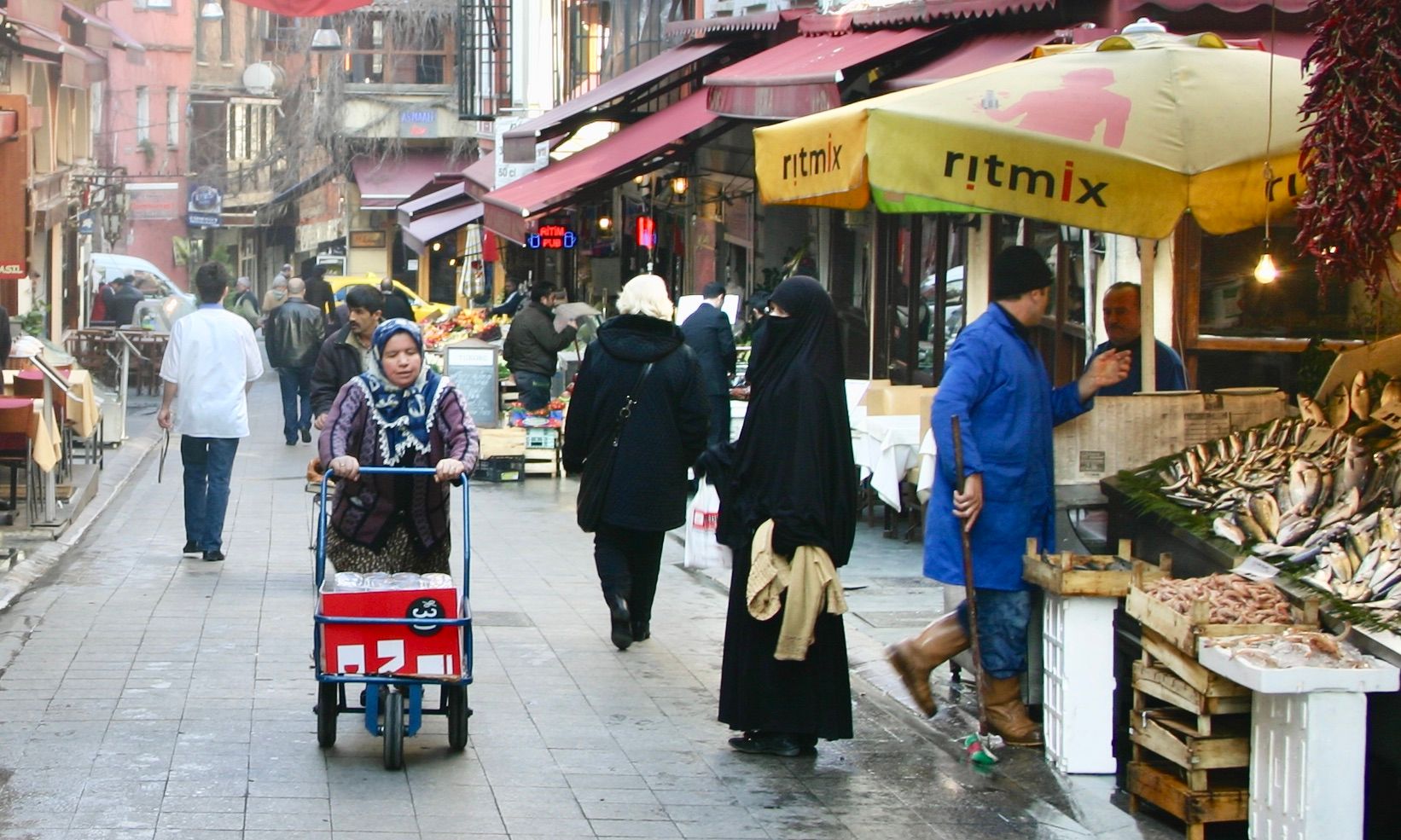 Paris Blackboard on the Left Bank of the Seine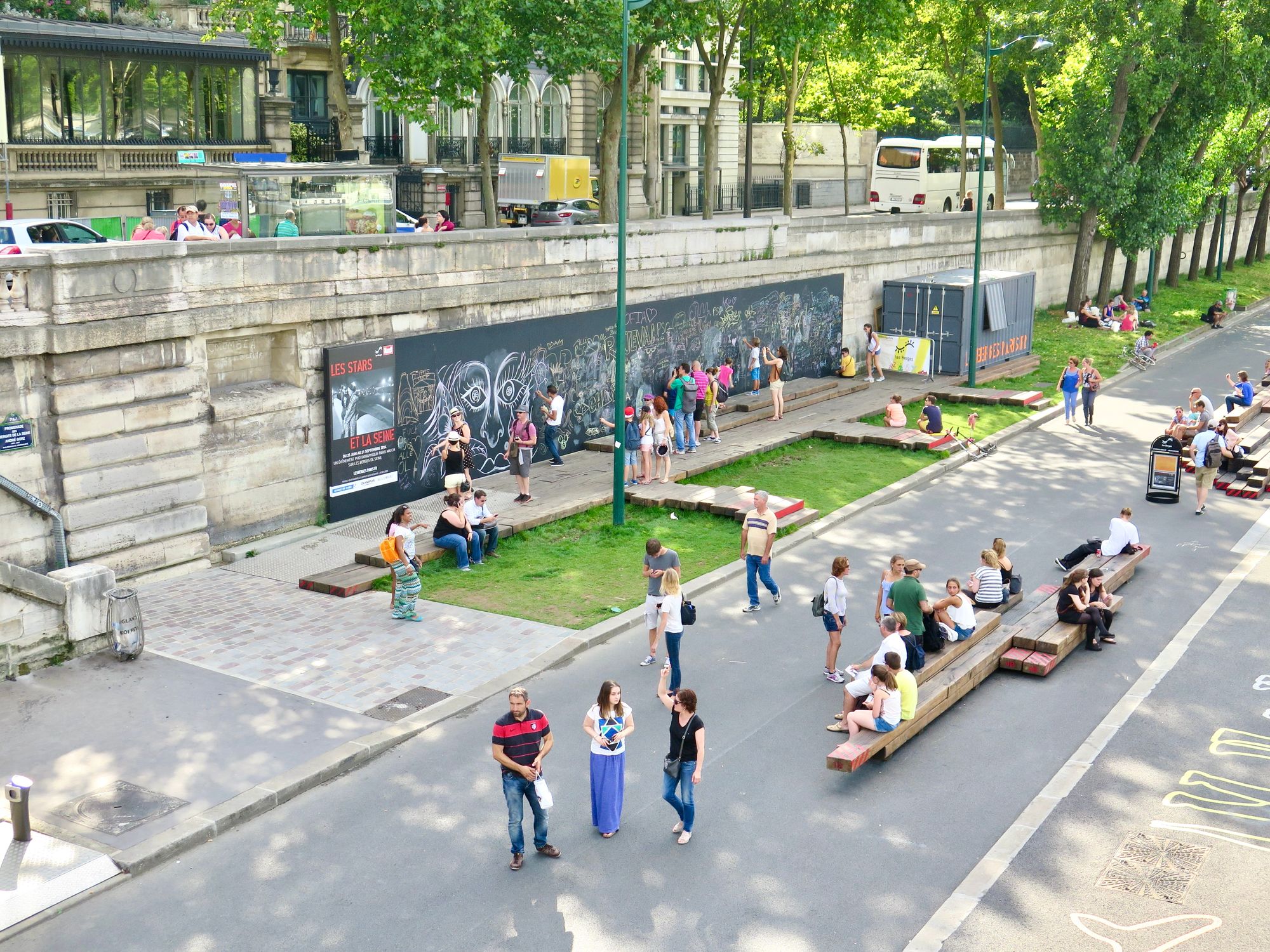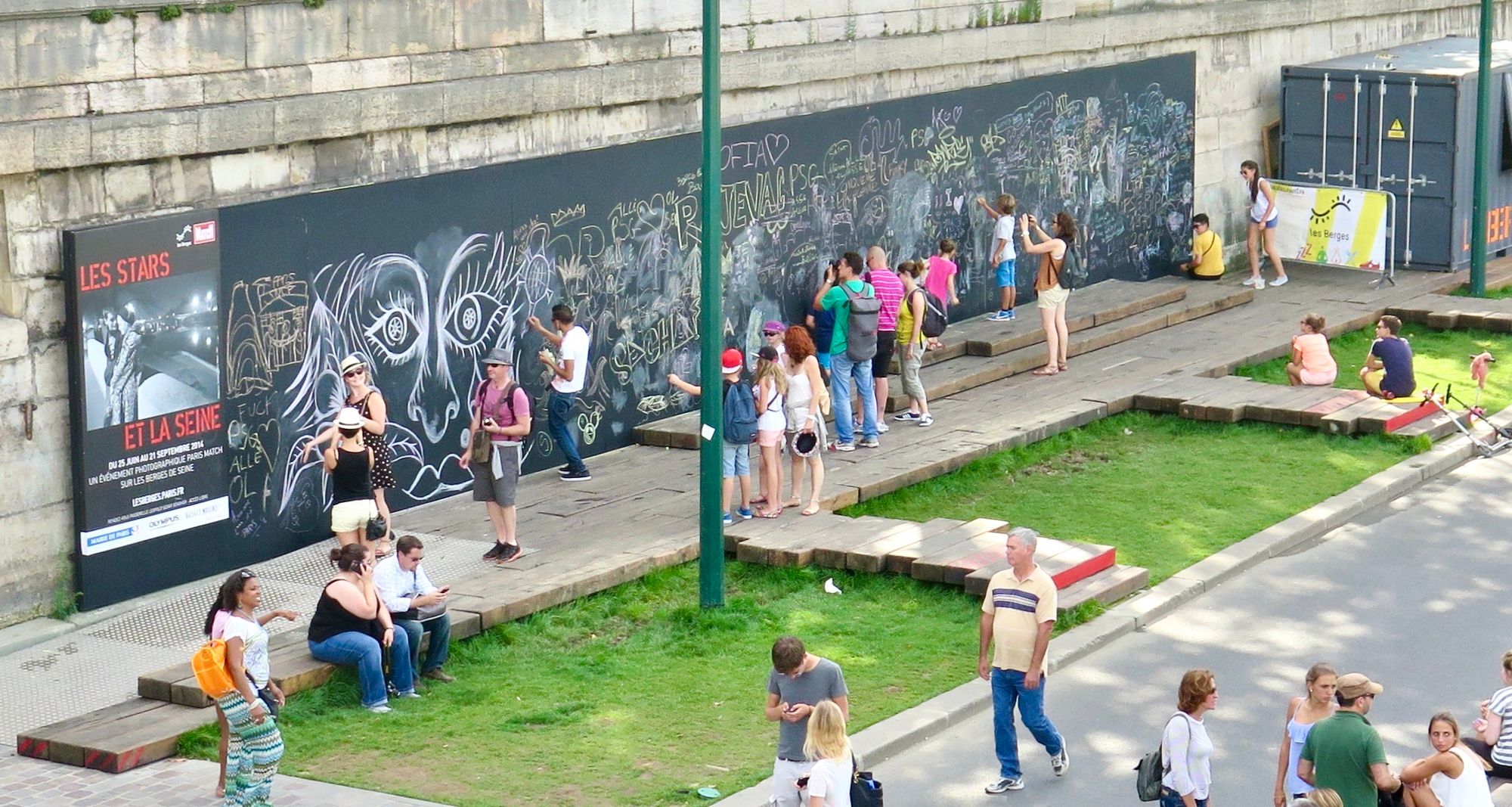 Barcelona - Carrer de Asturies in Vila de Gràcia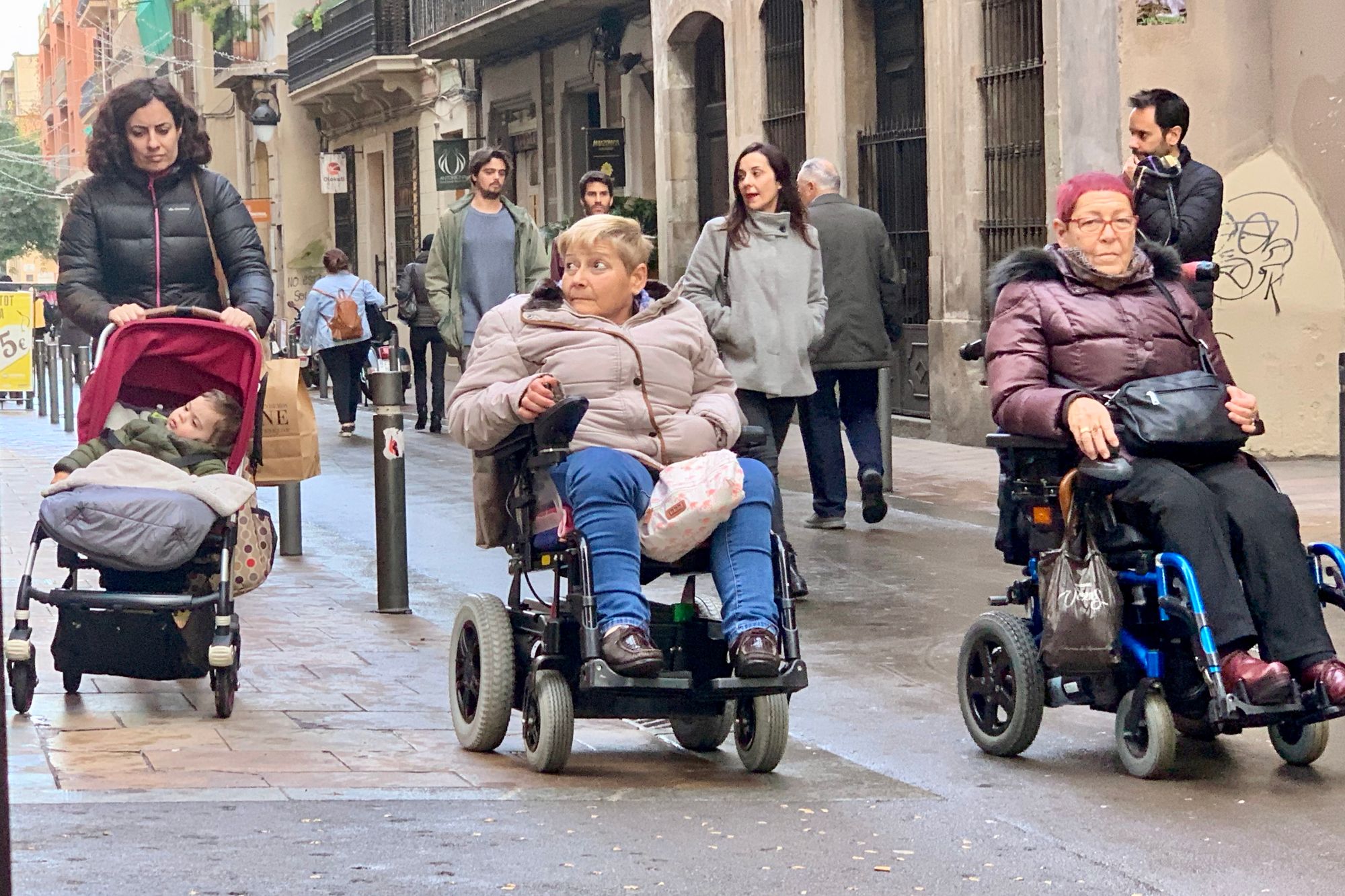 Vancouver - Granville Island Waterpark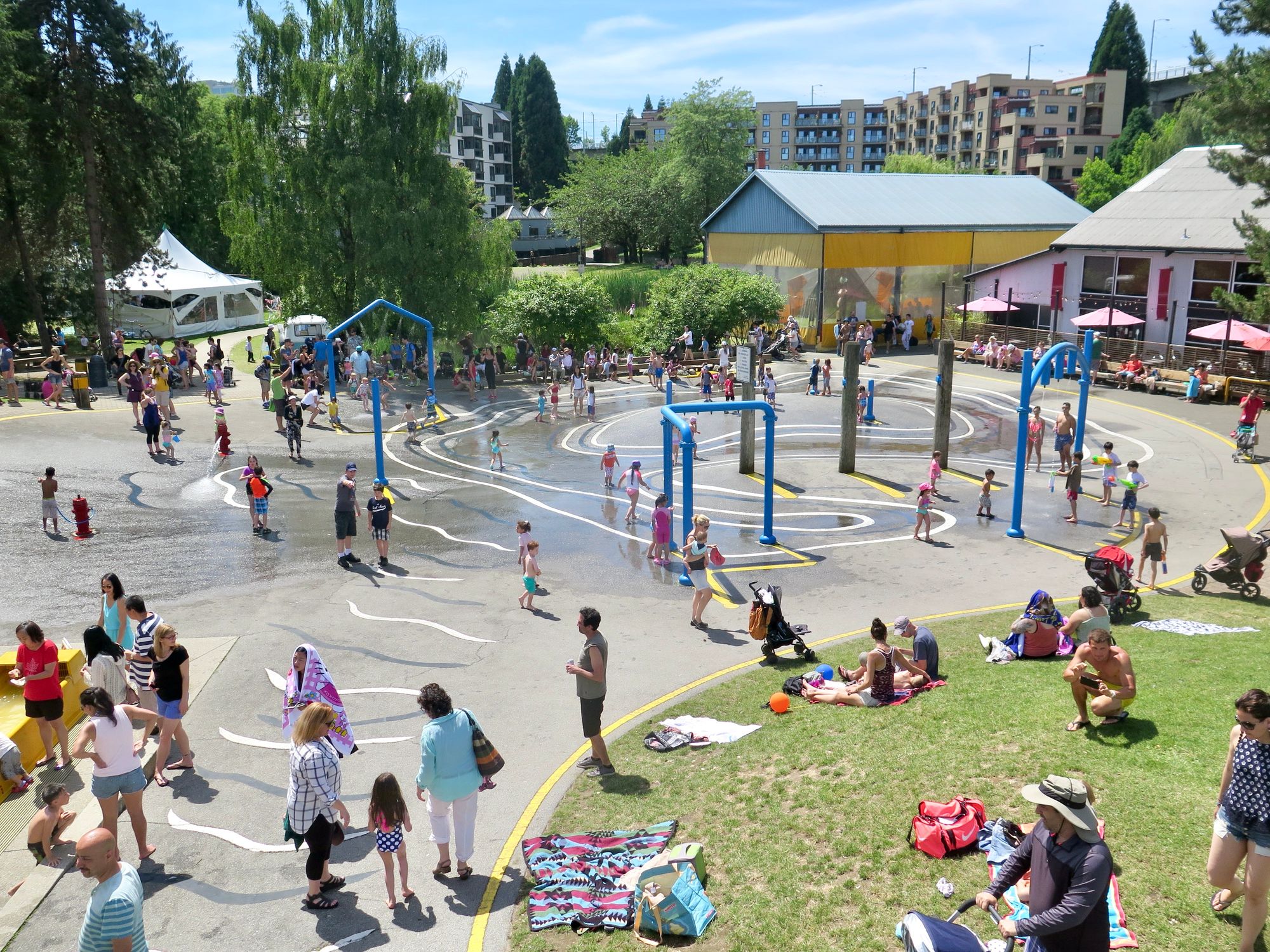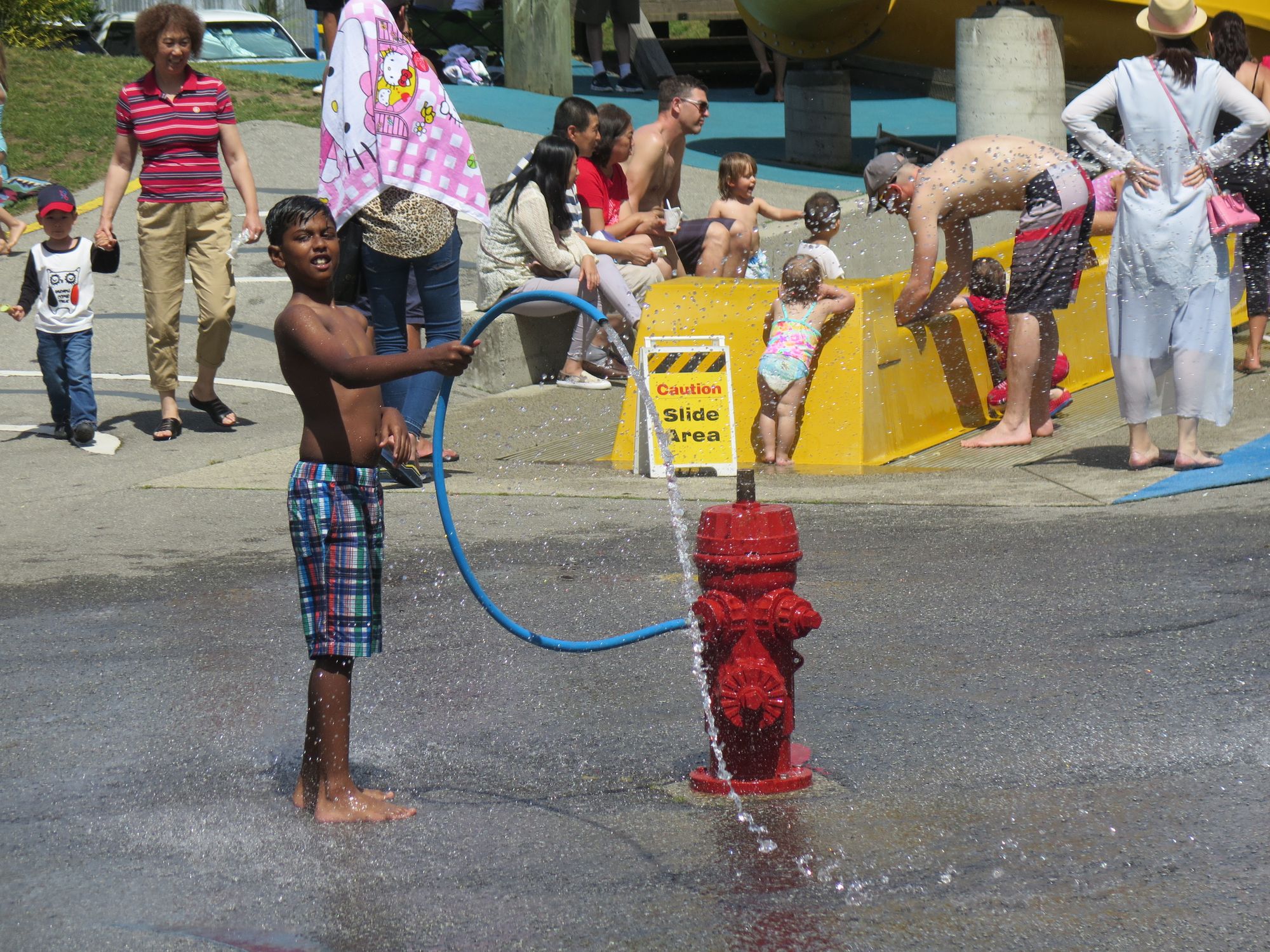 Takeaways
The best places are those where there is social life for all. The most iconic, popular, frequently visited public places are those full of children, women, men, and all kinds of configurations of every kind of person.
A placemaking strategy that starts with creating inclusive public spaces and puts a community's future back into its hands is the first step in addressing some of the major systemic issues that hurt and divide us. Creating great public places where people come together is at the root of healthy, happy, and prosperous societies.
At the foundation of those great public places is a mix of things to experience and enjoy. By adding layers of activities, amenities, and programming, we create public places where all kinds of people want to be. The more variety a place offers, the more people will be drawn to it and benefit from the powerful impacts of these beloved destinations.