Focal points provide the gathering places that make piazzas, squares, public buildings and even streets come to life.
As we have looked through our vast collection of images from public spaces around the world, we have found that squares and piazzas are absolutely the defining public spaces in cities. And among the squares we've looked at, we've noticed that most of them have focal points in the center.
What a focal point is varies greatly, from square to square. Sometimes it is as simple as a good spot to sit, a fountain, or a statue on which kids can play and climb. The ones we are interested in are the ones that are swarming with people: Places where people hang out, meet up, or sit down and people-watch.
Whenever we start getting into a theme like this, we get thinking more broadly about our 11 Transformative Agendas, in which number 8 is Strengthening Assets that Express a City's Character. Focal points are just such assets – and when we get them right, they can be the epicenter of social life in our squares. And we're just getting started: This is part one of our developing series on focal points, in which we outline our favorite examples from Europe and North America. In our next article in the series, we will examine other regions.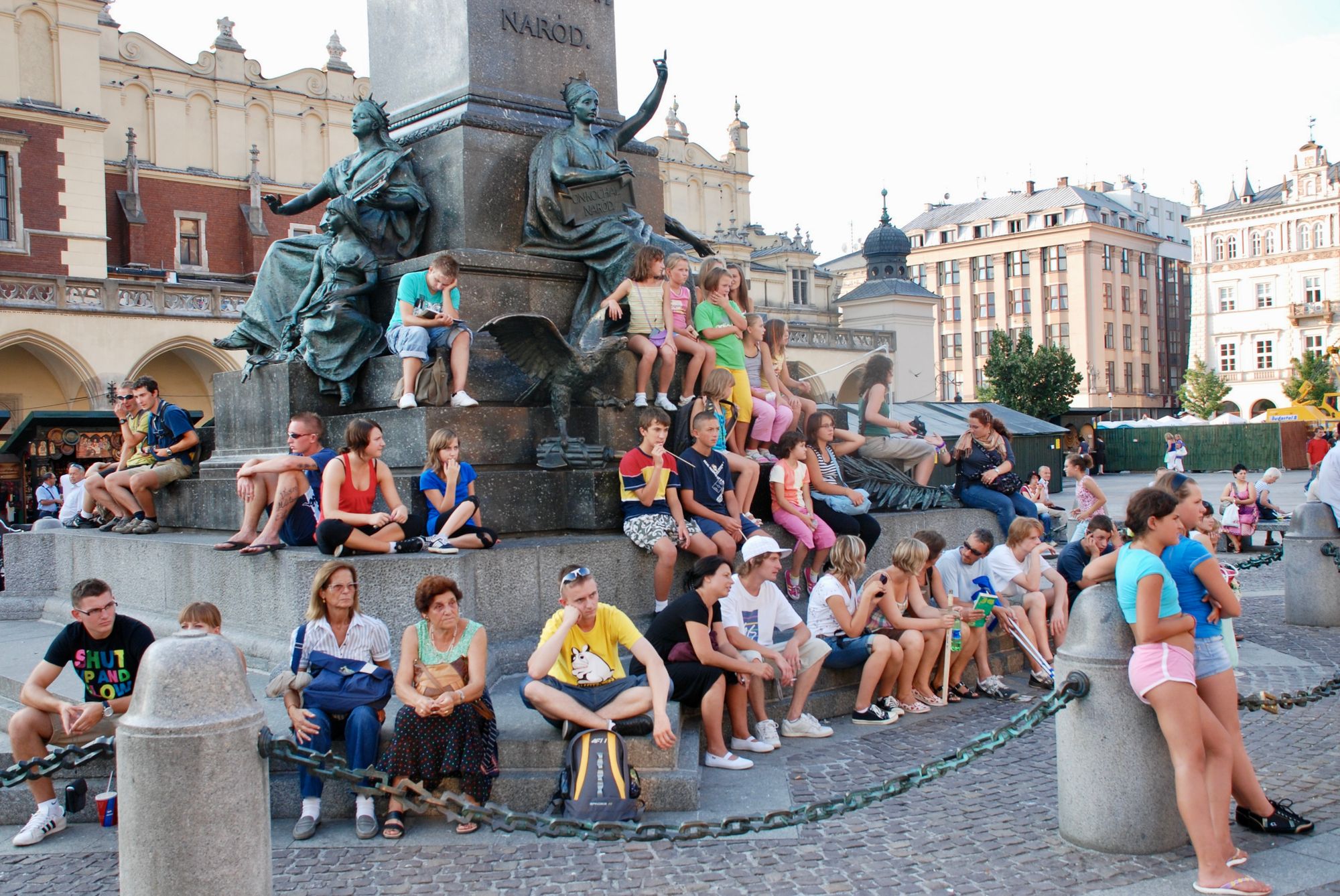 Most of our favorite examples are in historic centers and surrounding areas. The effect that these focal points have on social life are often magnified by their location near important public buildings (and vice versa).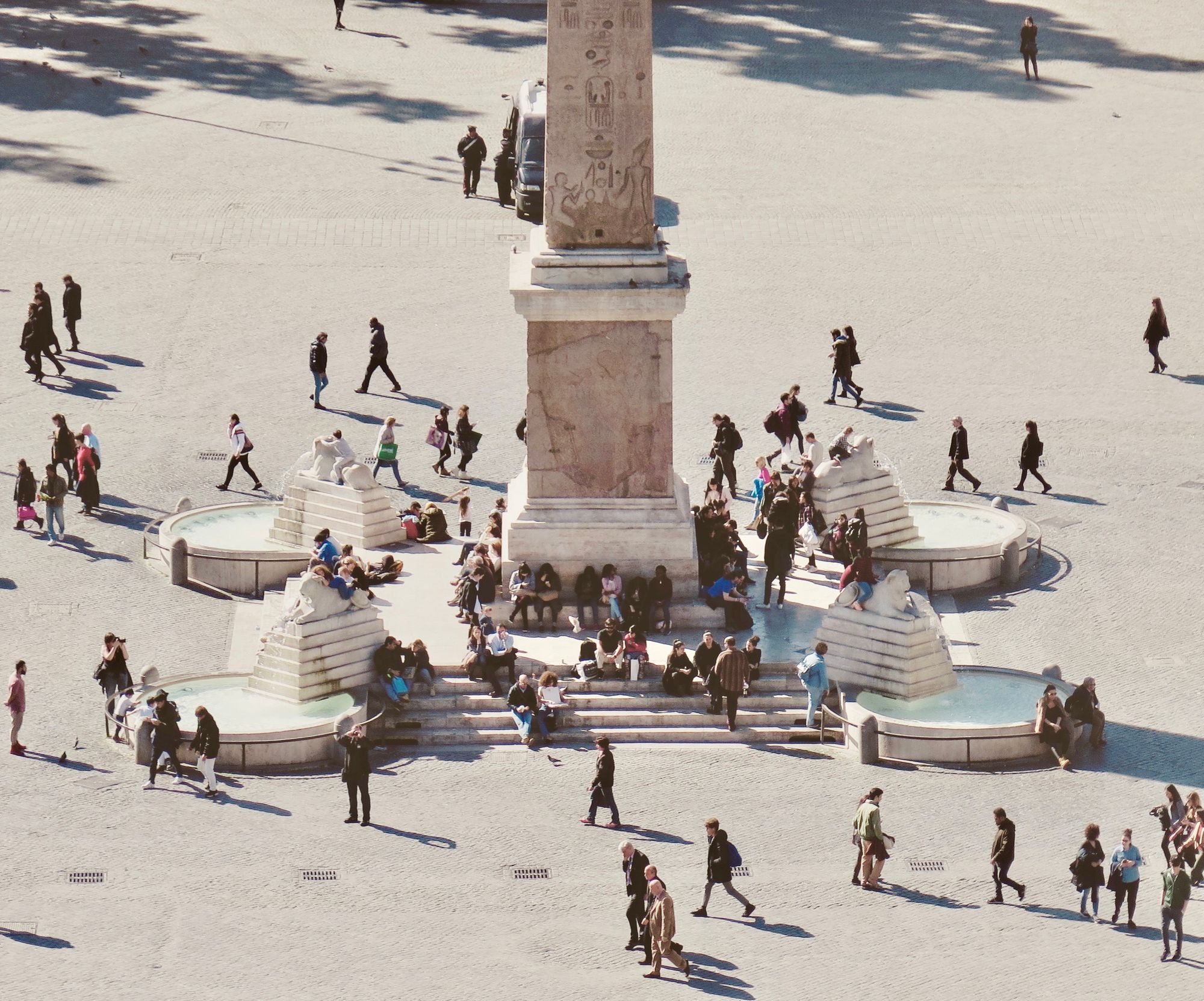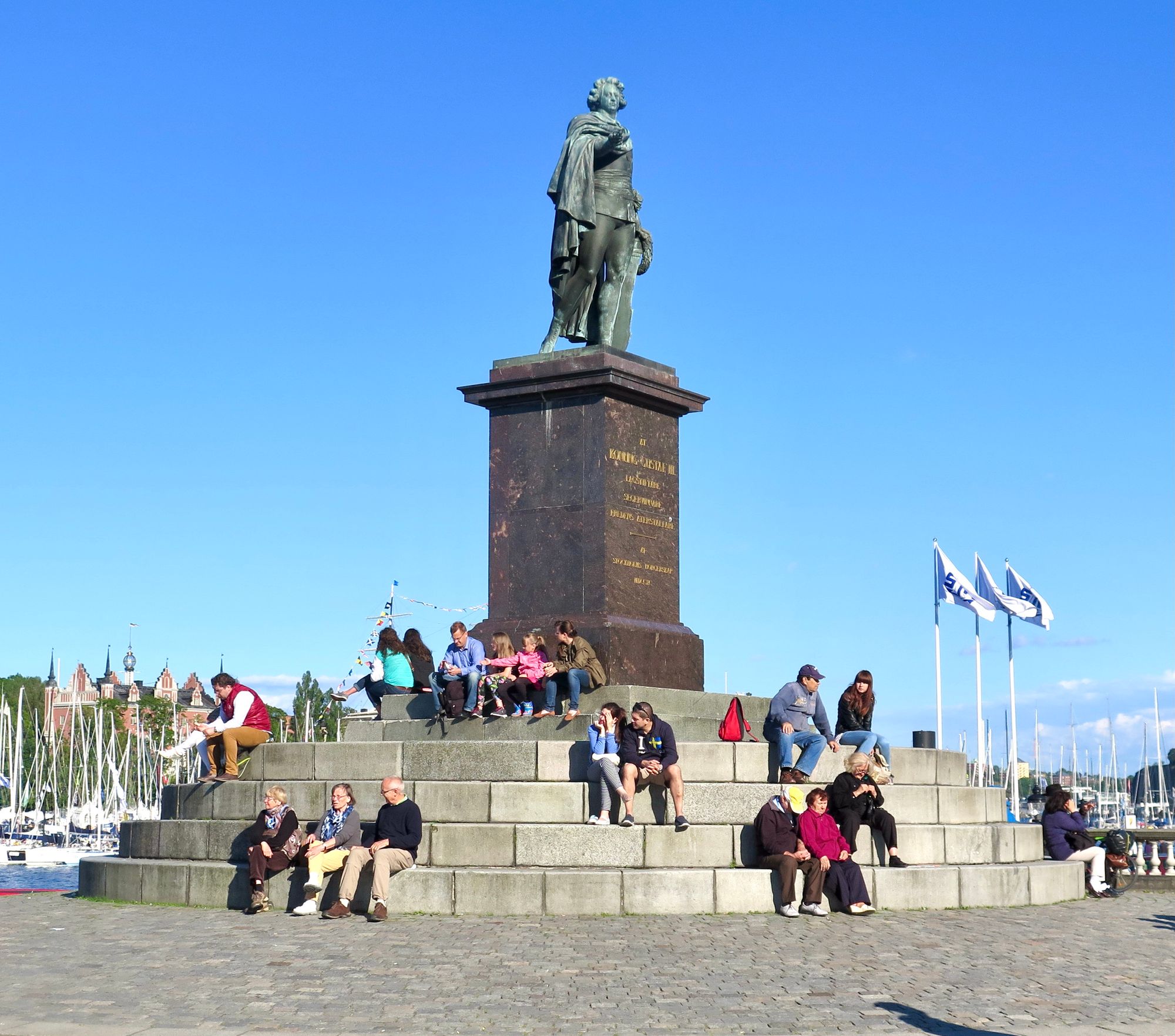 Piazzas in Rome
We think that Rome is the ultimate city defined by its public destinations. There is no denying that Rome has the best piazzas or squares of any city.
Their origins go back to the Emperor Sixtus V who spent his reign creating a vision of Rome that survives through to present day. Each square is a site of significance, bringing surrounding buildings in as an integral part of the experience. In this way, the squares and buildings benefit one another: For many of these buildings, the main reason people find and visit them may be owed to their closeness to the squares.
This map of Modern Rome in 1830 was prepared by The Society for the Preservation of Useful Knowledge. That's nearly 200 years ago. Not much has changed in the center of Rome in those intervening years.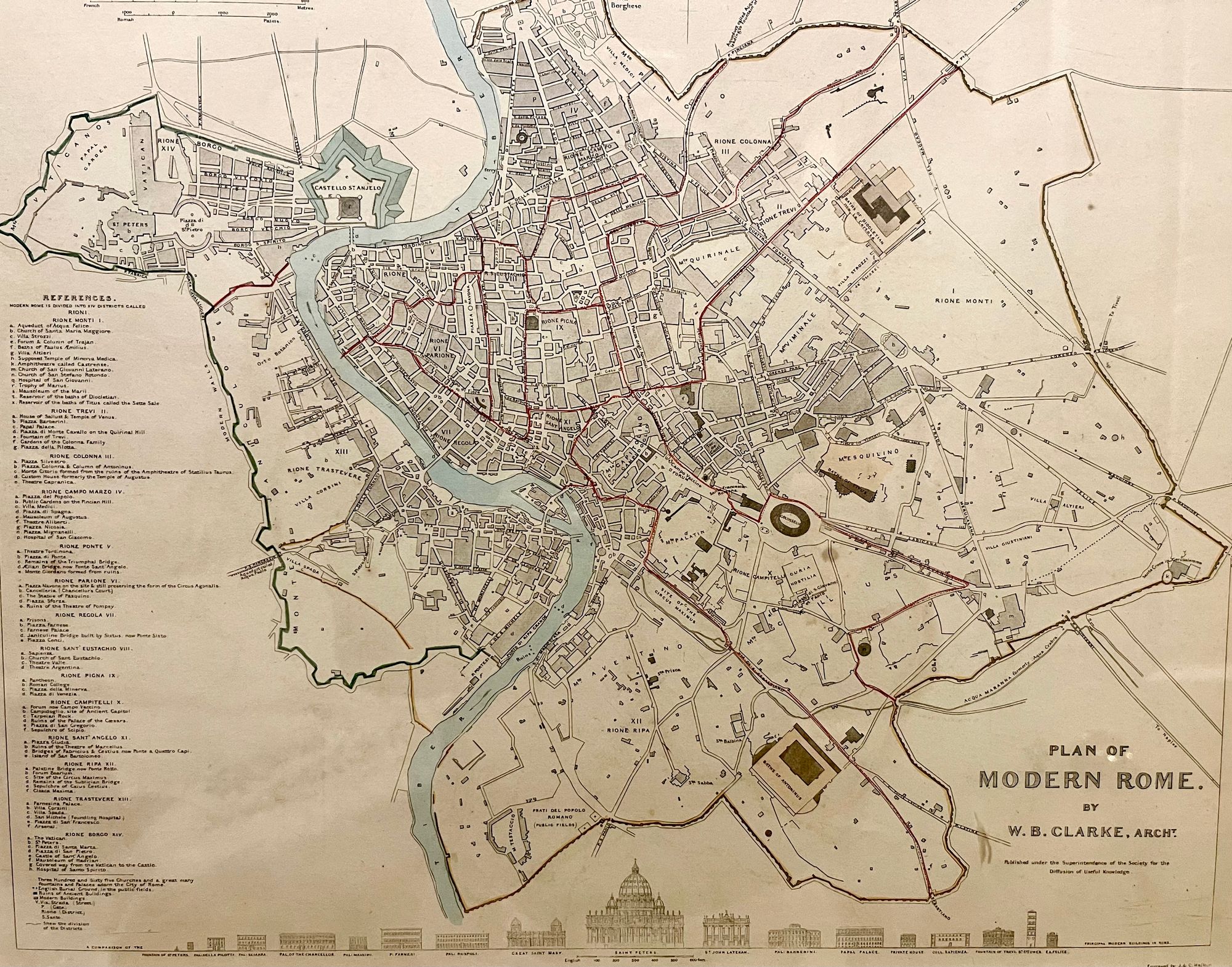 In Rome, the piazza has long been a place to connect with others and partake in the exuberance of social activity happening there, or to simply sit back and study what it offers as a historic place. This post is an overview. We will get into more detail on a post just about Rome Piazzas.
Piazza Popolo
An ancient obelisk in Piazza Popolo was built upon in the nineteenth century, with the addition of four fountains and marble lion sculptures.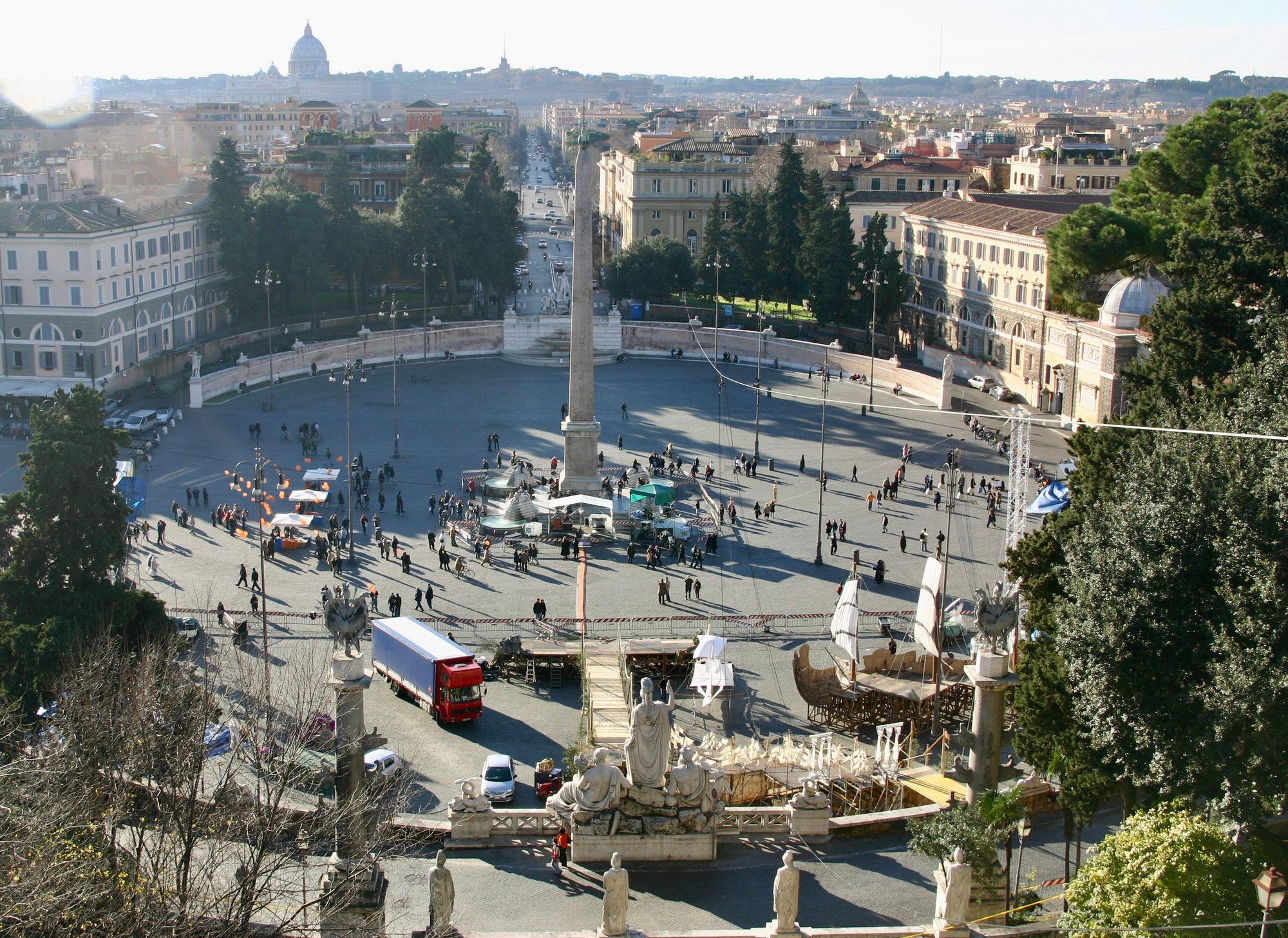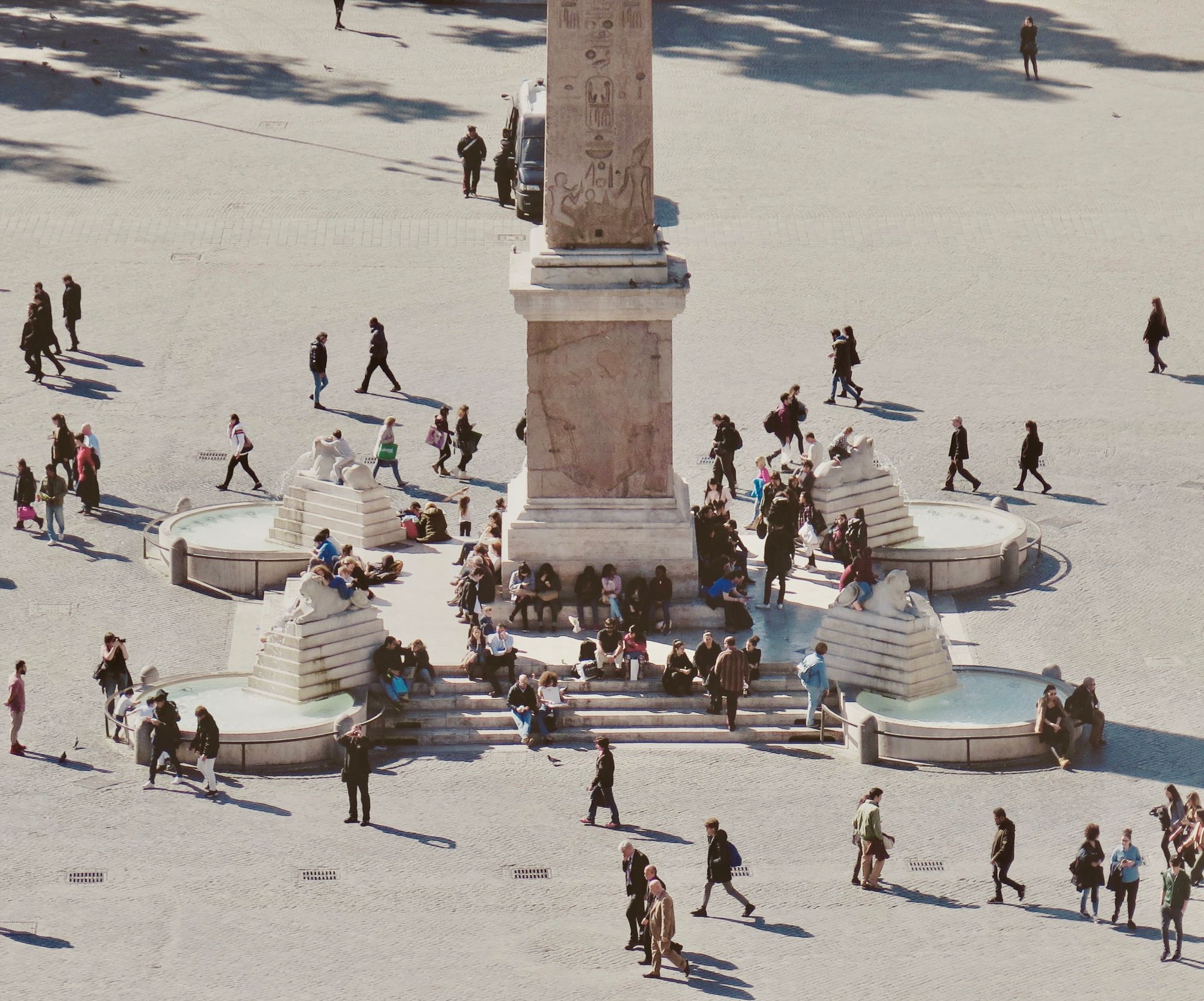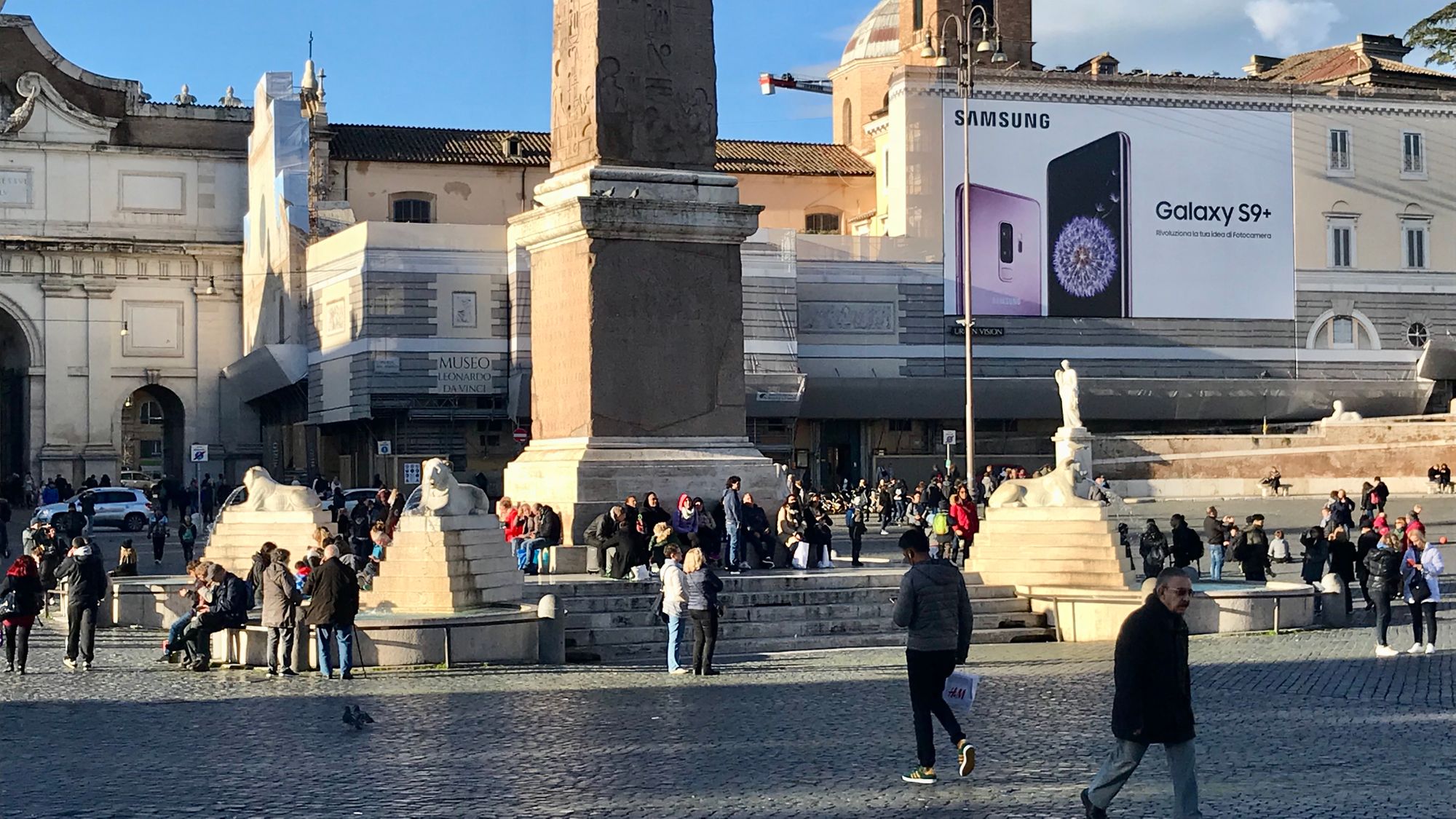 Piazza di Spagna with the Spanish Steps
Many of the piazzas in Rome center around a fountain, a monument, or a historic set of steps: All things that can be perfect landmarks to meet with friends, and often provide a good place to sit.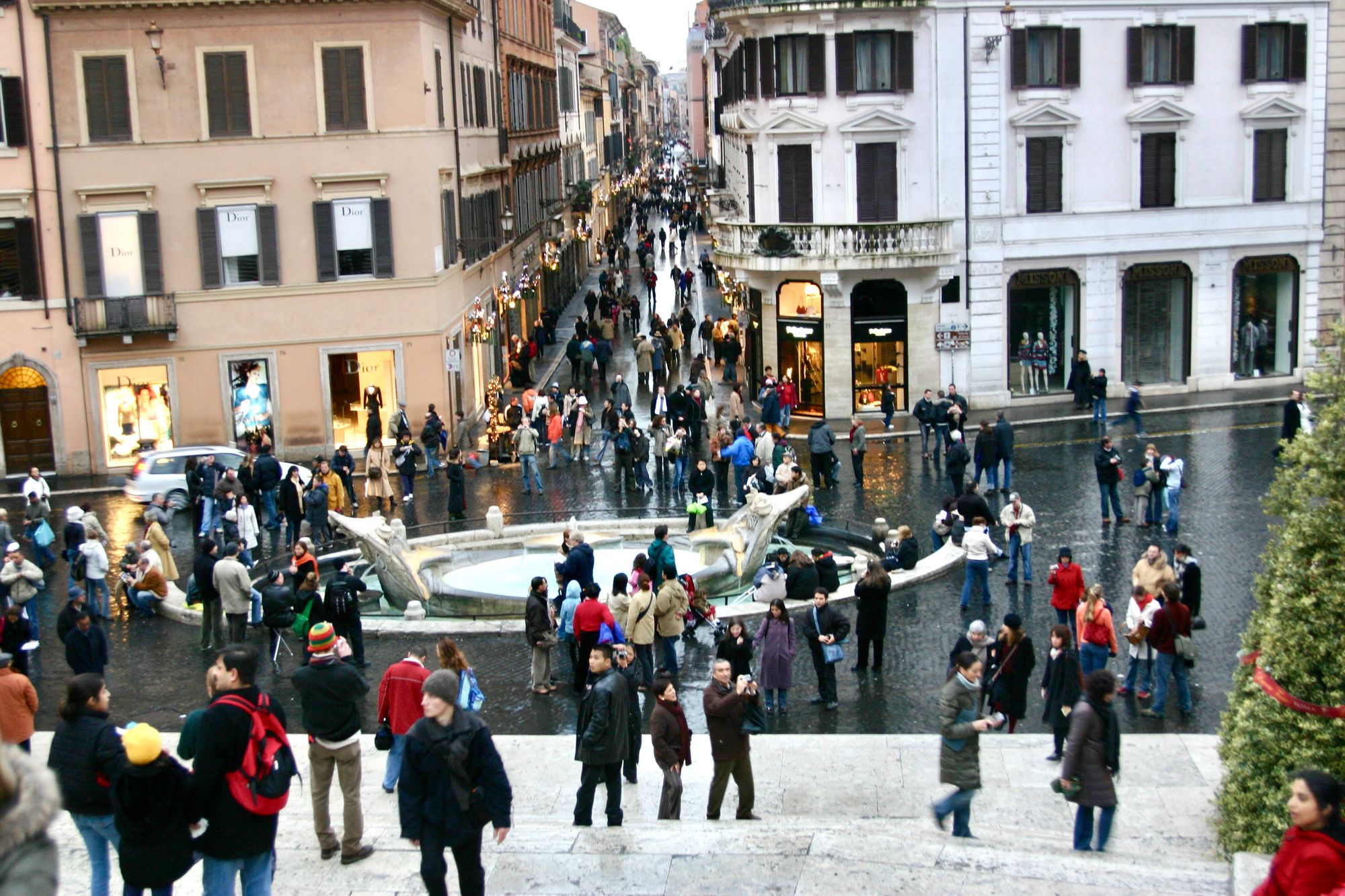 Trevi Fountain
Trevi Fountain is certainly a major attraction but nowadays, it is likely over the top as a tourist attraction, with too many people trying to see it for it to be a restful, everyday hangout. Nonetheless, it is very much a focal point – and one that sparks lots of social interaction and photo opportunities!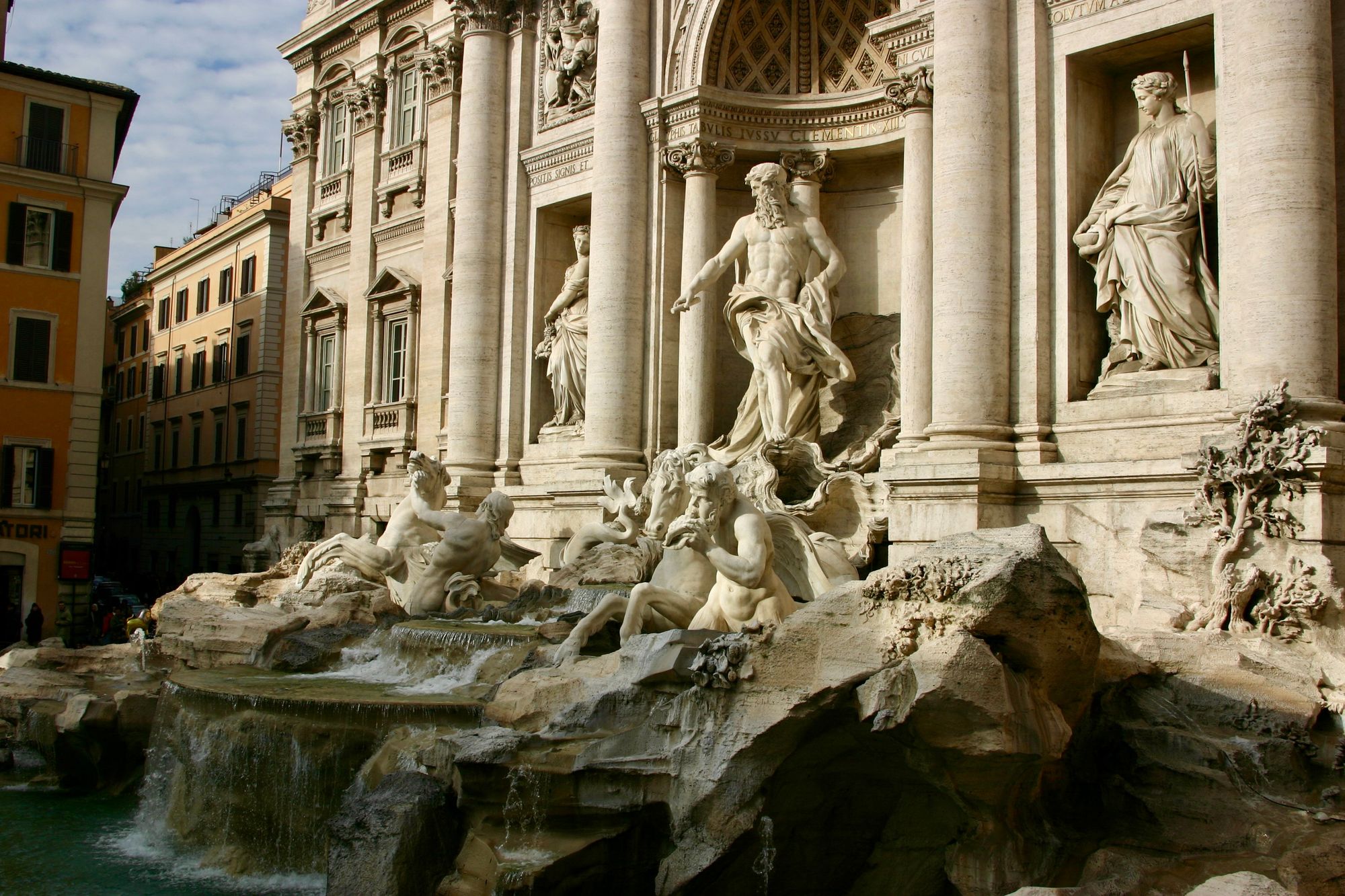 Piazza Della Rotonda
Situated right next to the Pantheon, the Piazza della Rotonda is another bustling square in Rome that is anchored by an obelisk and a fountain.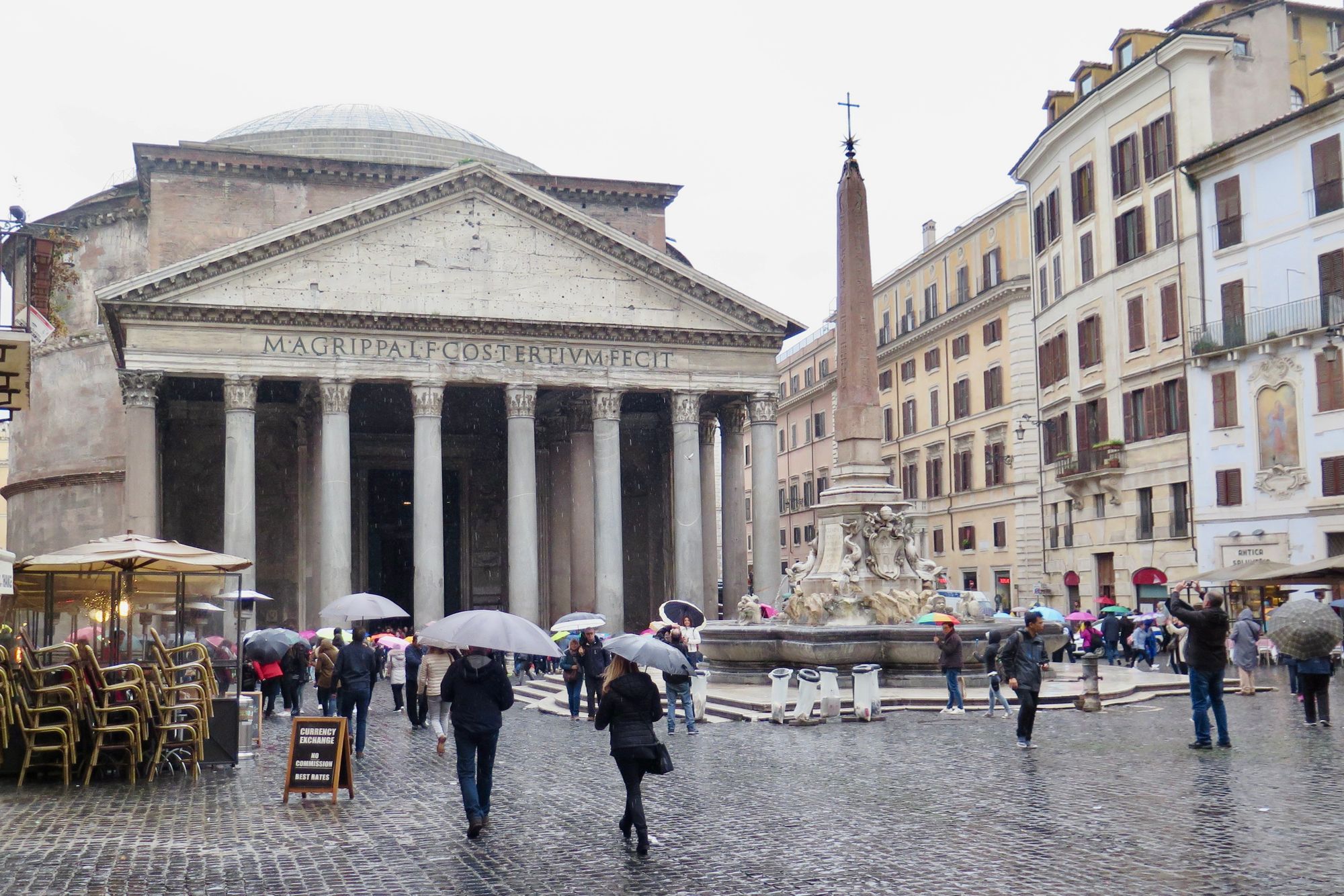 Piazza Navona
Certainly one of the most beautiful and lively of the many Piazzas in Rome, Piazza Navona has sculptures by Bernini and Borromini.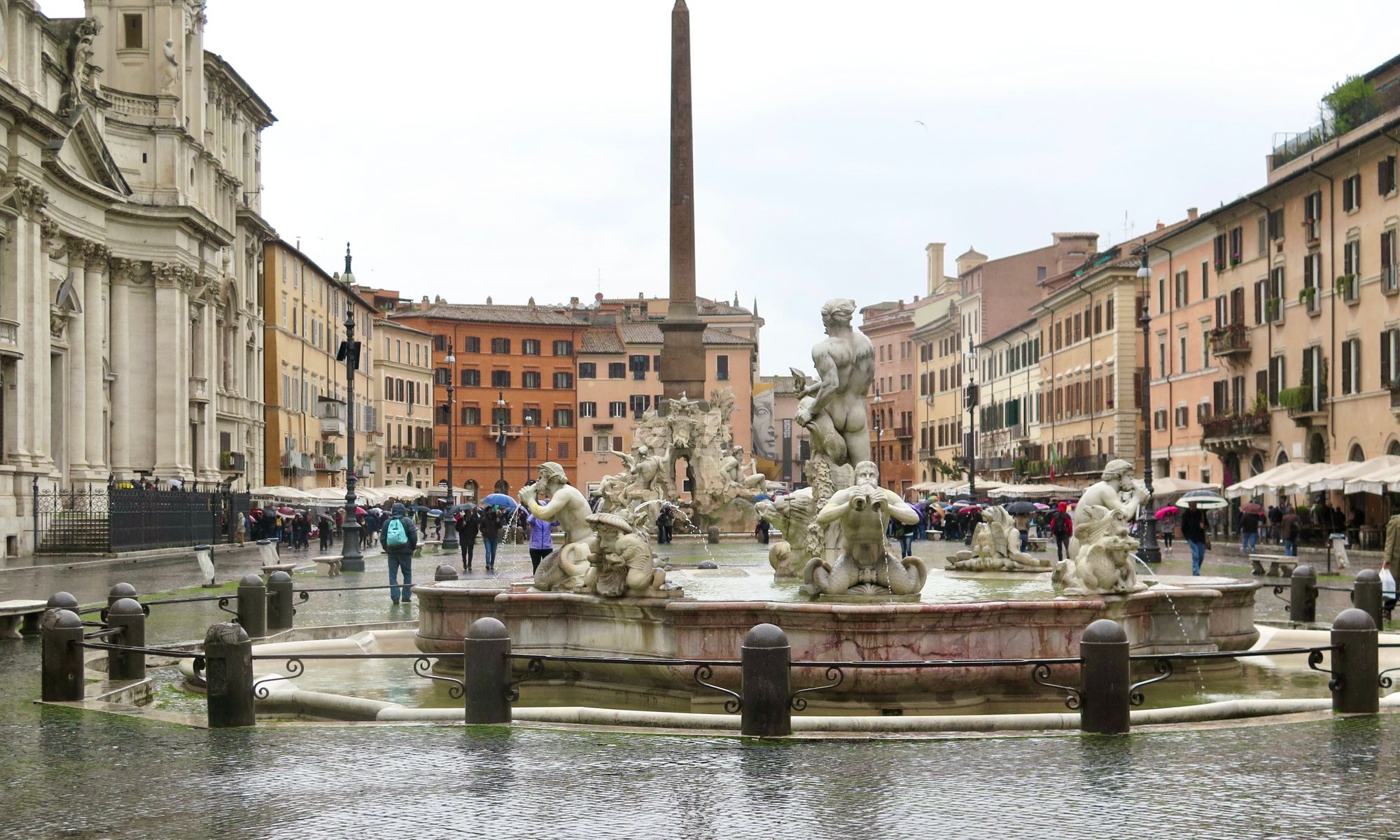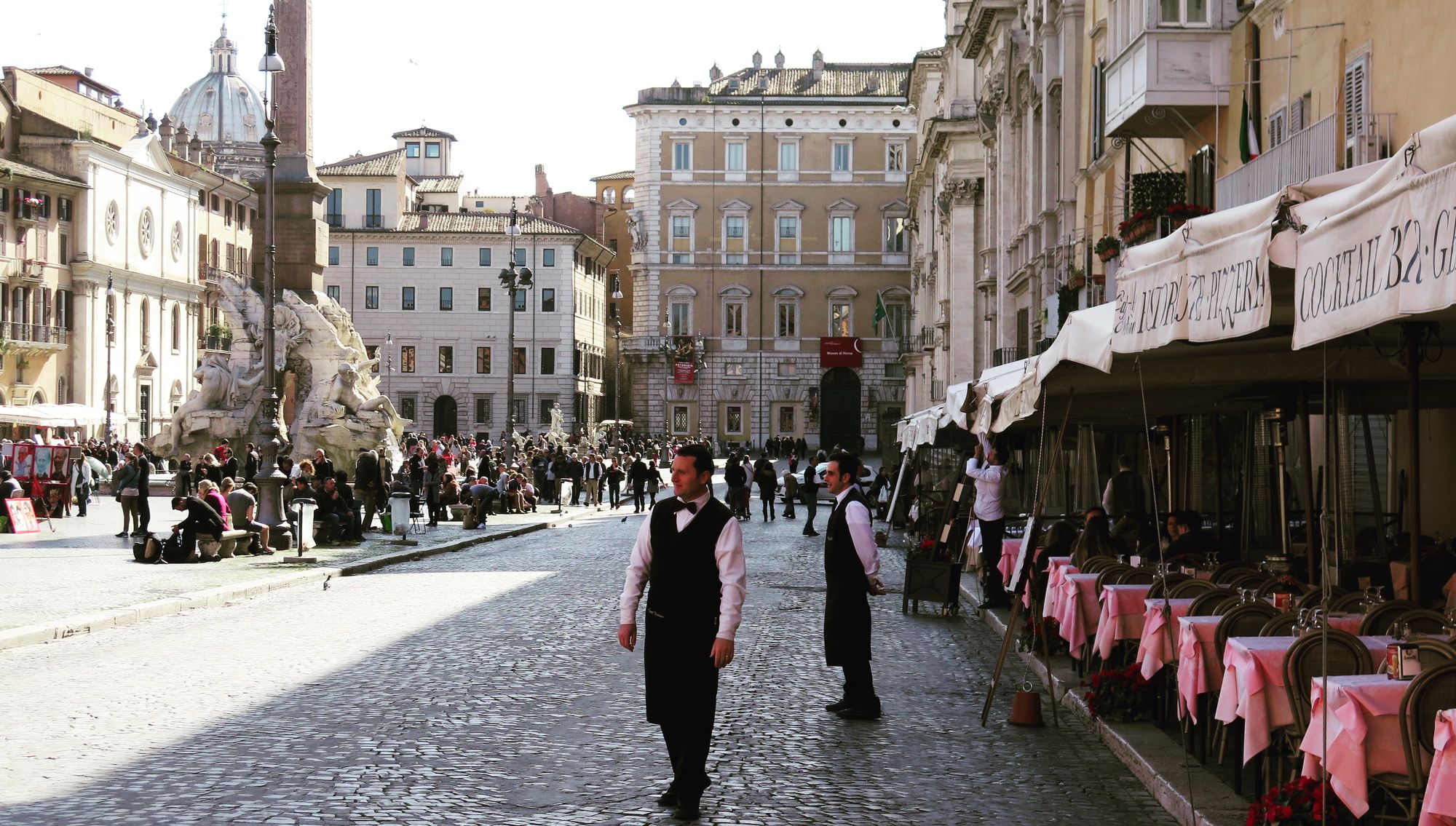 We could go on about Rome, with other places like the Campo de Fiori, and the fountain in Piazza Santa Maria in Trastevere. But there are many other fine examples that come to mind:
Valencia, Spain
In Valencia's Plaza de la Virgen, the Valencia Cathedral overlooks a buzzing scene. Much of this activity centers around the Turia Fountain, the edges of which are a perfect place to perch.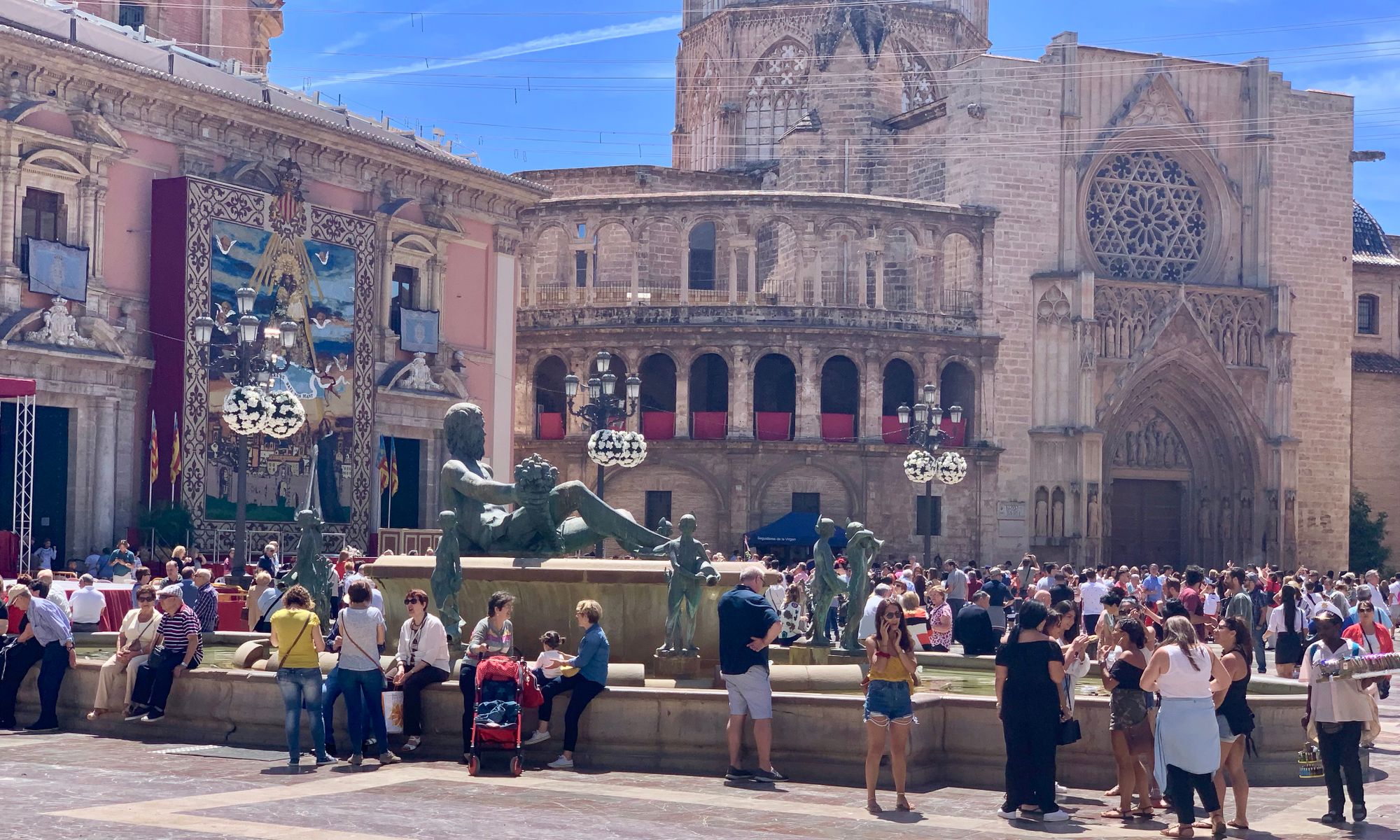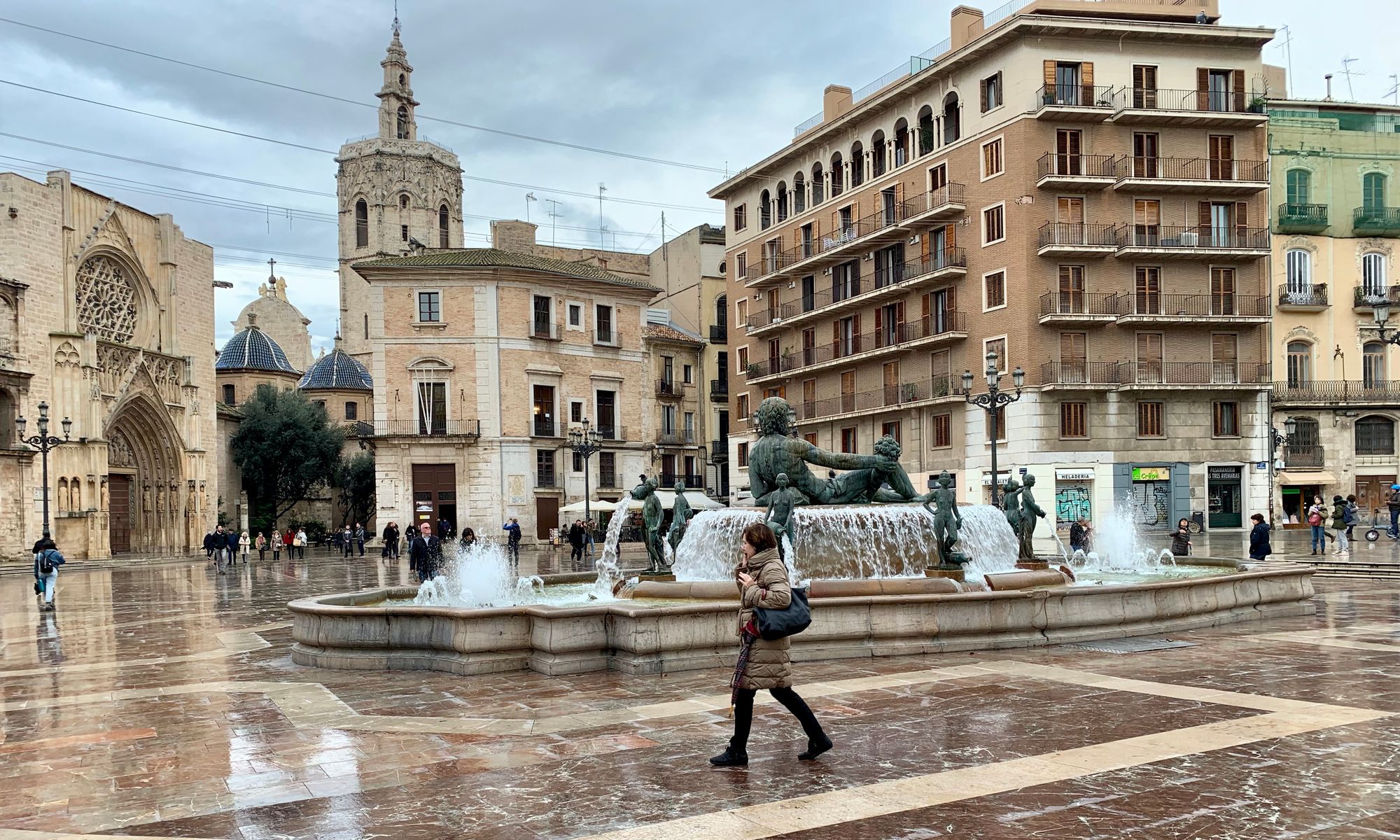 Vienna
The historic center of Vienna has multiple squares and plazas. Most seem to revolve around features that give an identity to the place. One such feature that is a major gathering place is The Fuente de Donner (Donnerbrunnen), built in 1739, is in a long plaza adjacent to the main pedestrian street, Graben. Like in many of our examples, its steps and ledges seem to call out to passersby, encouraging them to take a moment to stop and rest.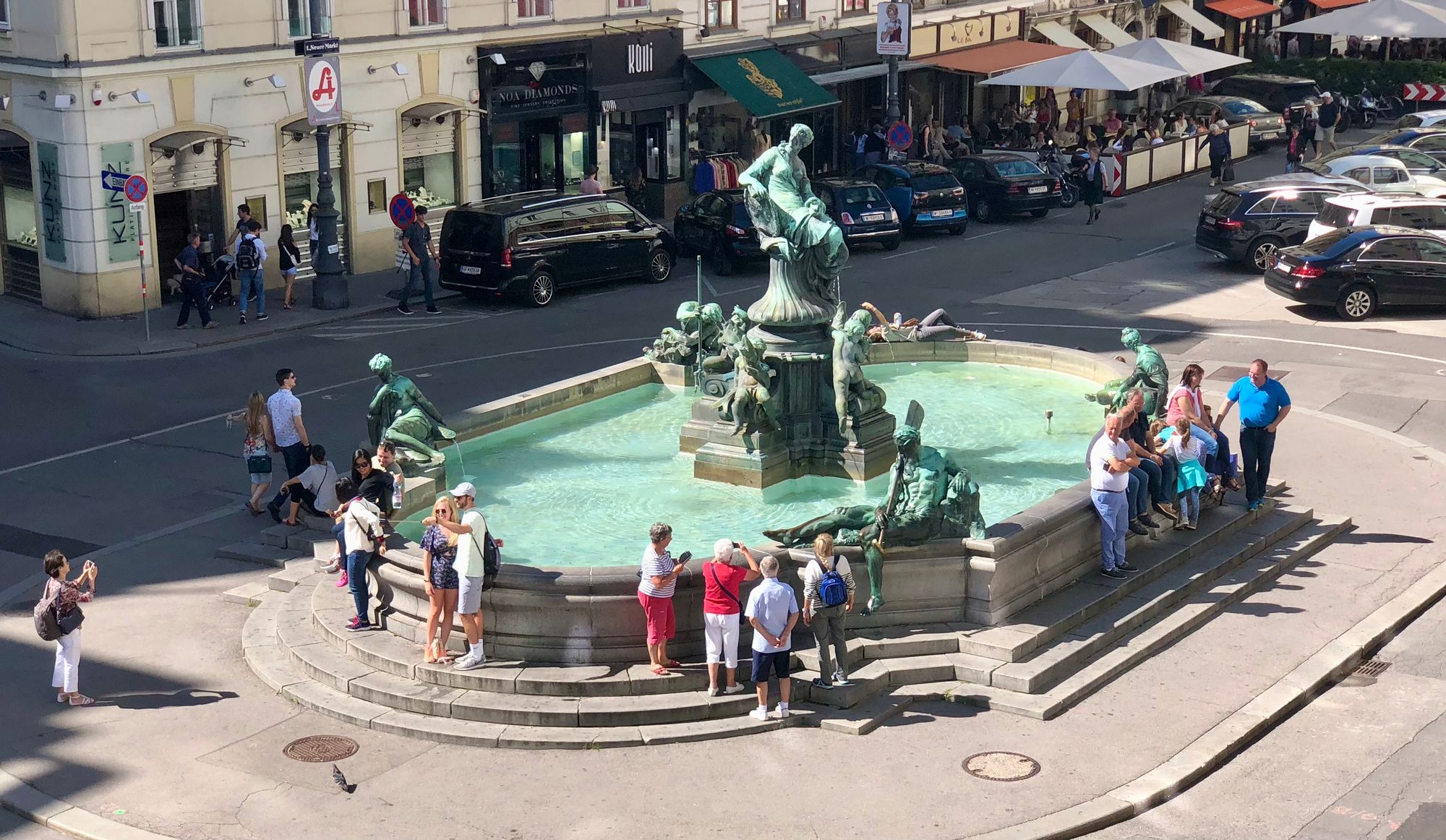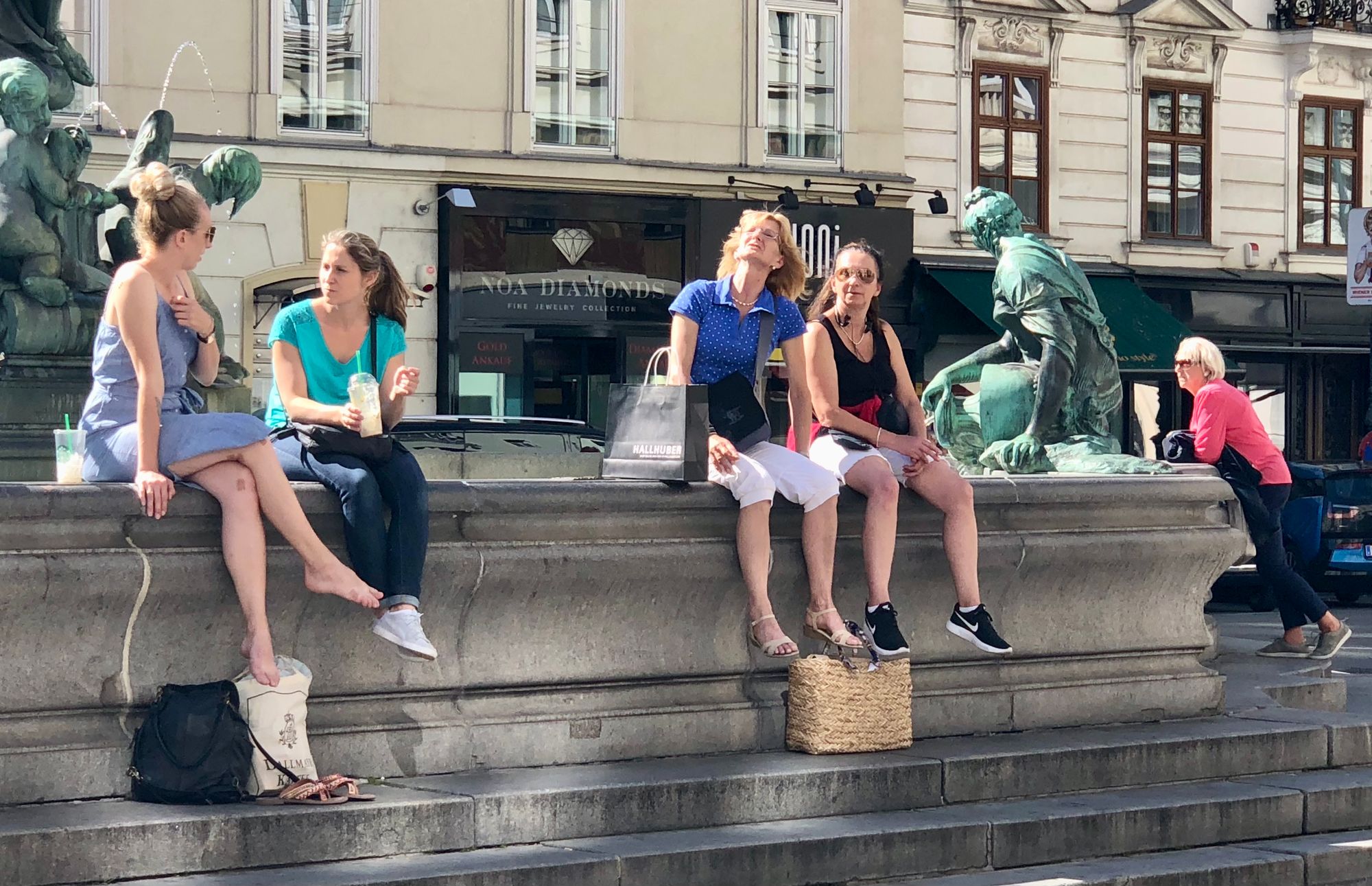 London
Piccadilly Circus, Trafalgar Square, Seven Dials and Gabriels Wharf on the South Bank are some of London's most recognizable squares. All of them have something around which social activity orbits, whether that's a vendor or a monument.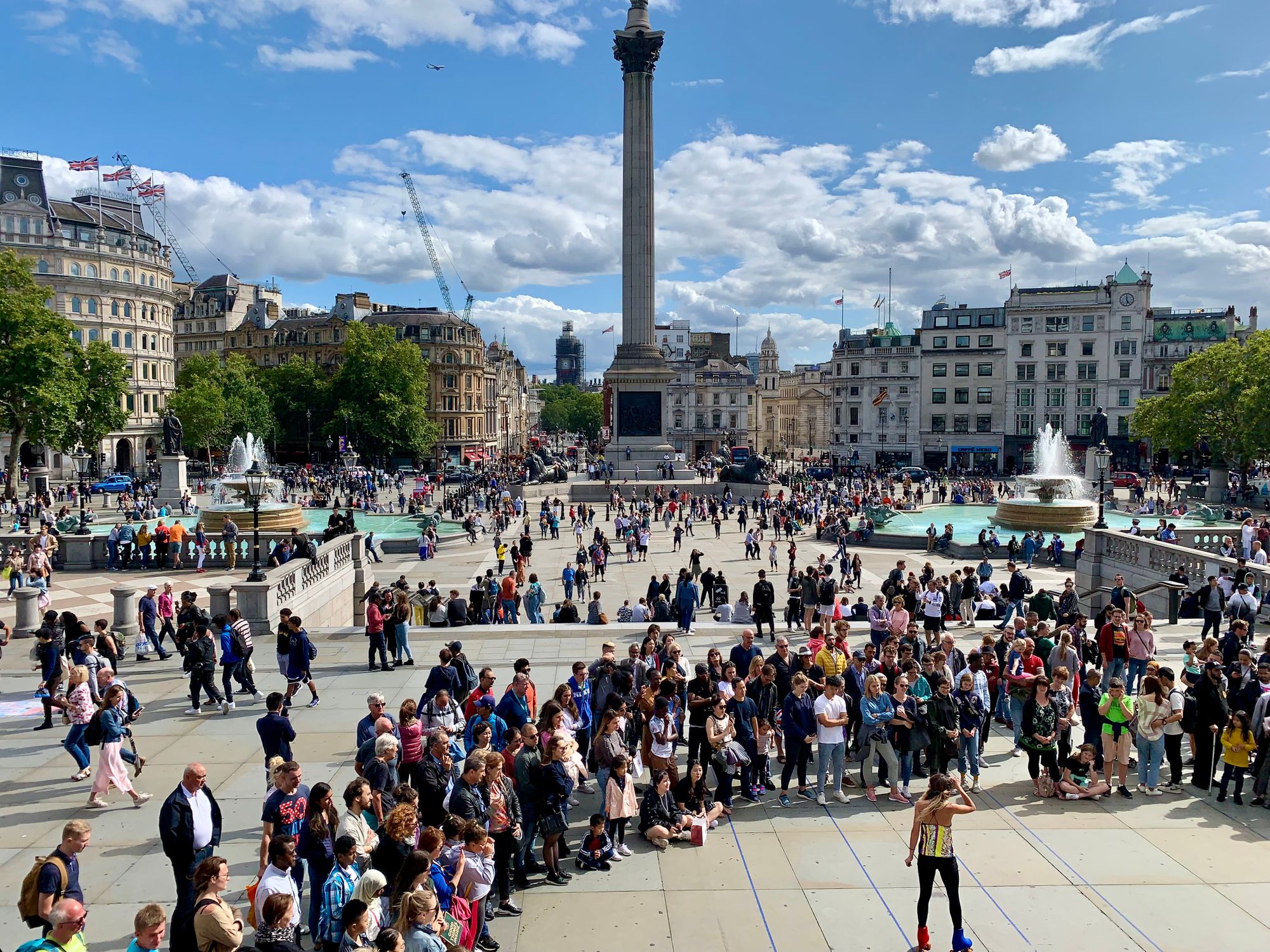 Copenhagen
Along Copenhagen's Strøget we've seen a series of individual squares with focal points, all spaced out along the central walkway through the historic center of Copenhagen.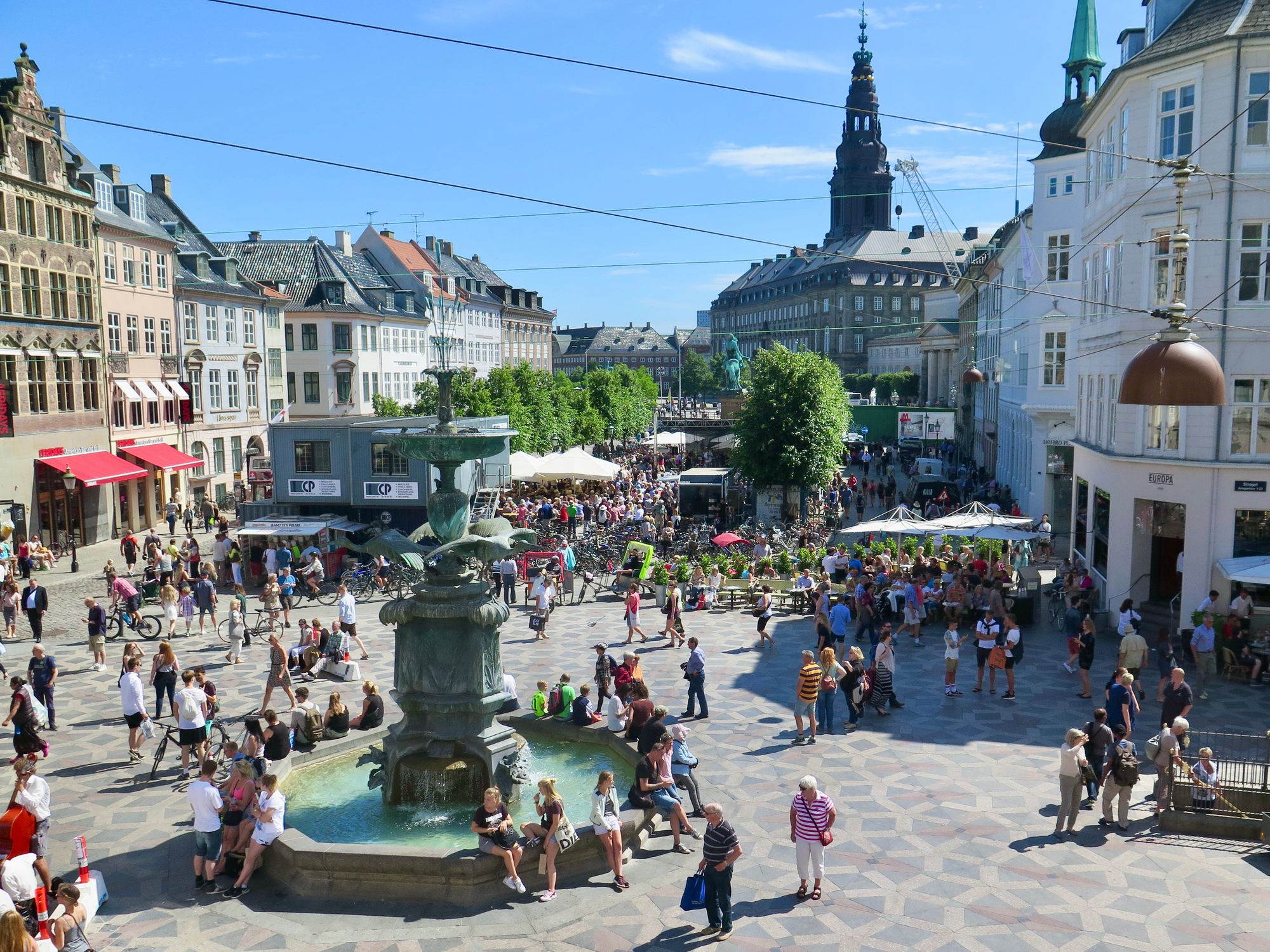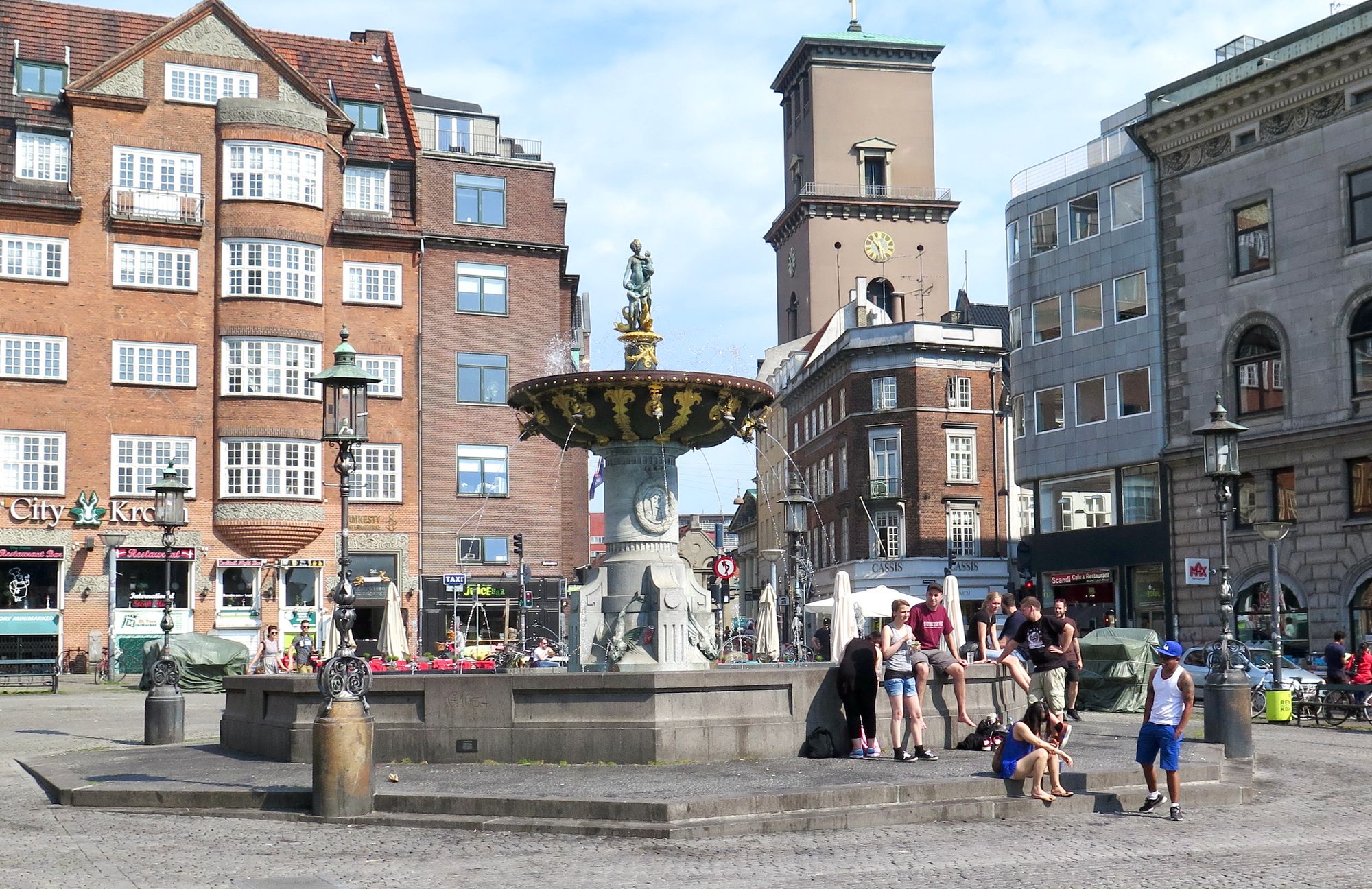 Stockholm
We have written about Stockholm's Kungsträdgården in the past, describing it as having everything one could want in a great square. Over time the square has undergone a dramatic transformation from a lightly used central destination to a major social gathering place.
As a centerpiece in the square's amphitheater setting are its climb-able lion statues. These are a particularly playful feature, and a definite draw for kids, year-round.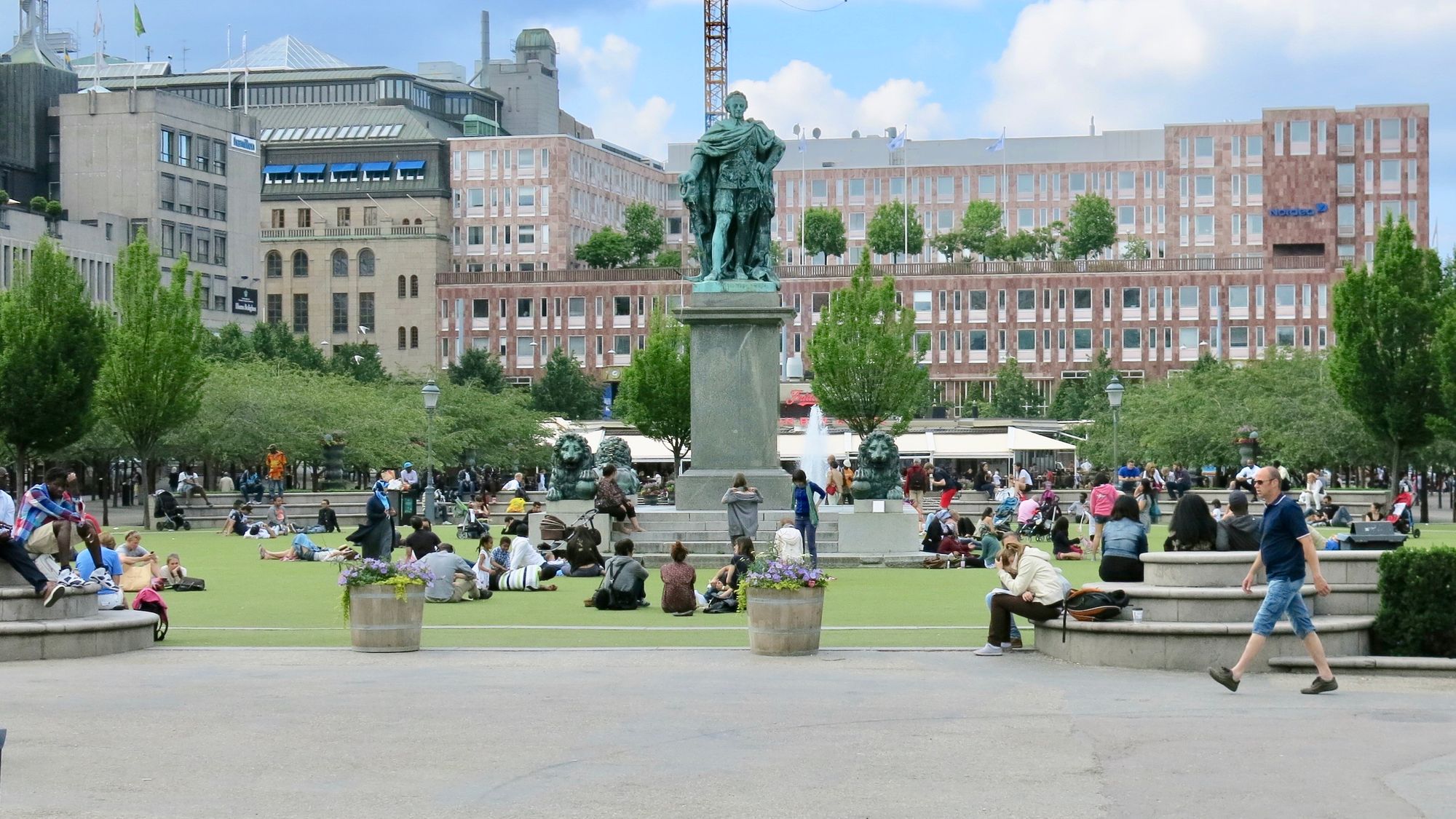 Seville
There are two small, very special plazas next to and around Seville's Cathedral and the Real Alcazar.
Plaza del Triunfo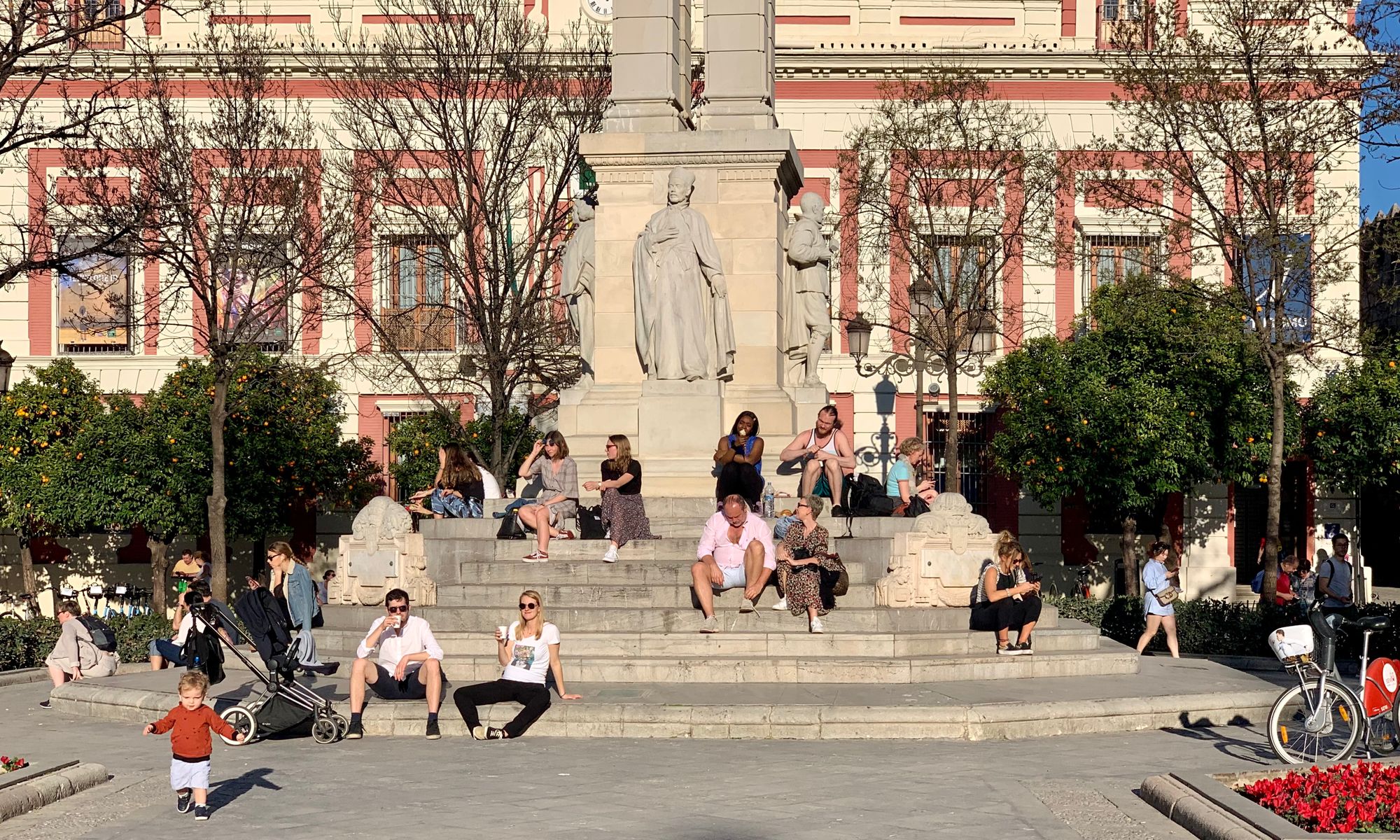 Plaza Virgen de los Reyes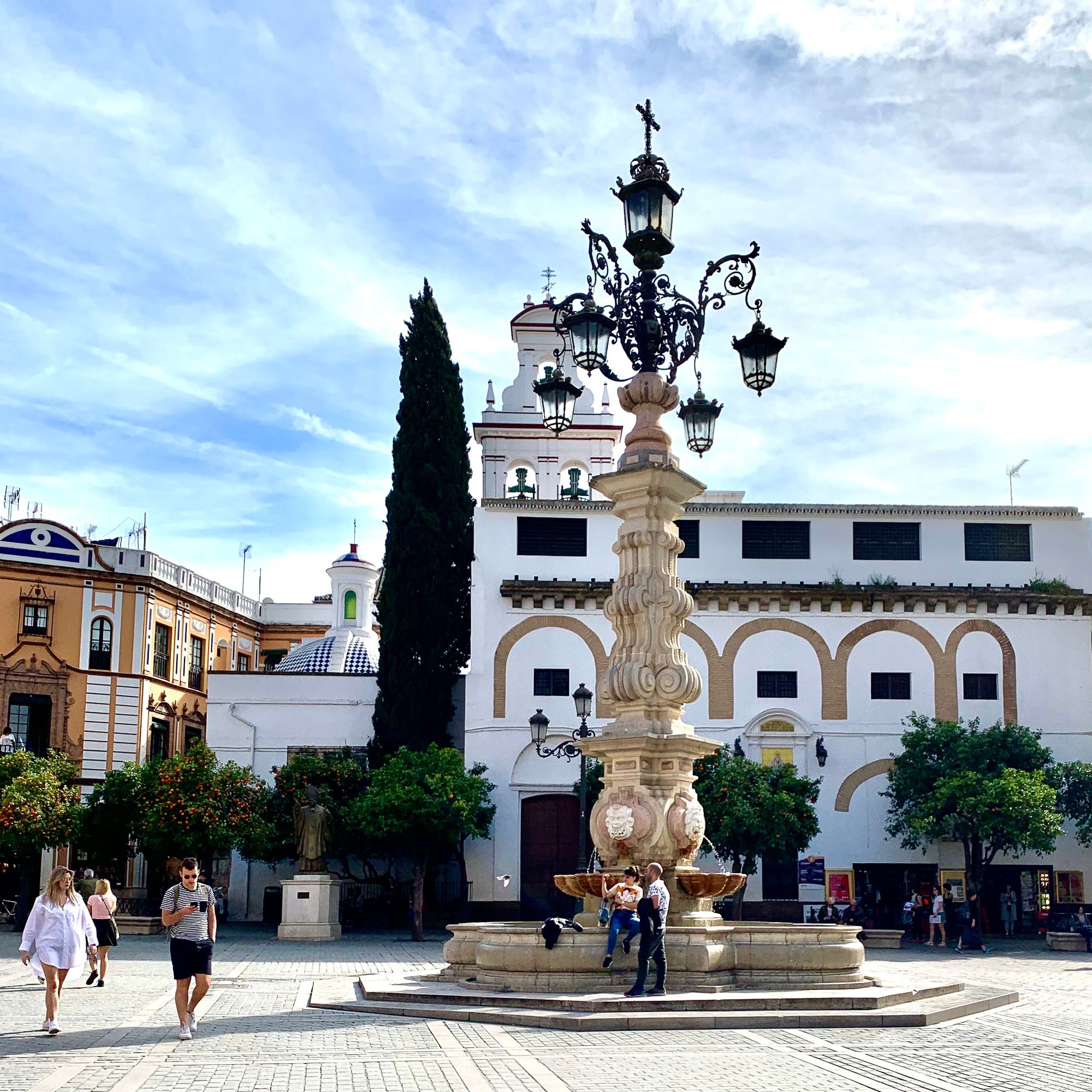 Detroit Campus Martius
We've told the story of Campus Martius many times, but it never gets old: The transformation of the space is one for the books. It was once a traffic-surrounded monument, which then became the center of a genuinely enjoyable space. It goes to show that a statue or monument is not enough on its own: we must prioritize activities and comfortable, attractive spaces to go along with it.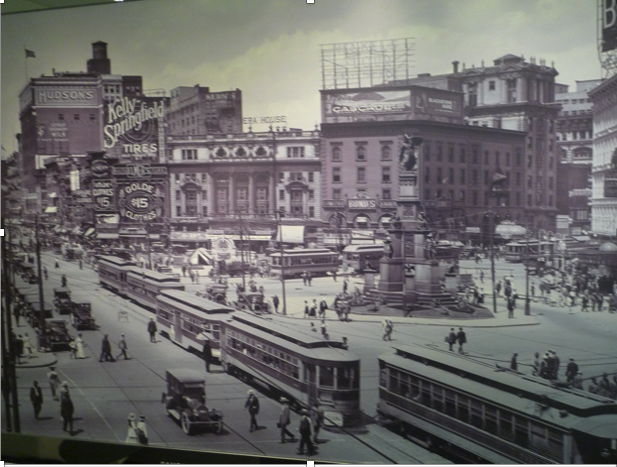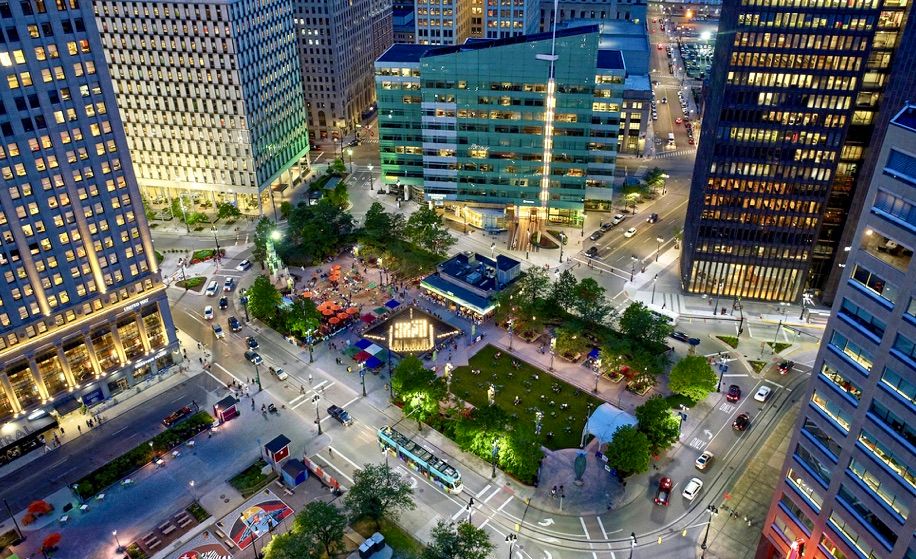 Santa Monica, California
Third Street Promenade is one of the best main streets in North America. It show how a former marginal street can be revived bytaking cars off of the street...creating wide sidewalks with a series of central focal points on most blocks.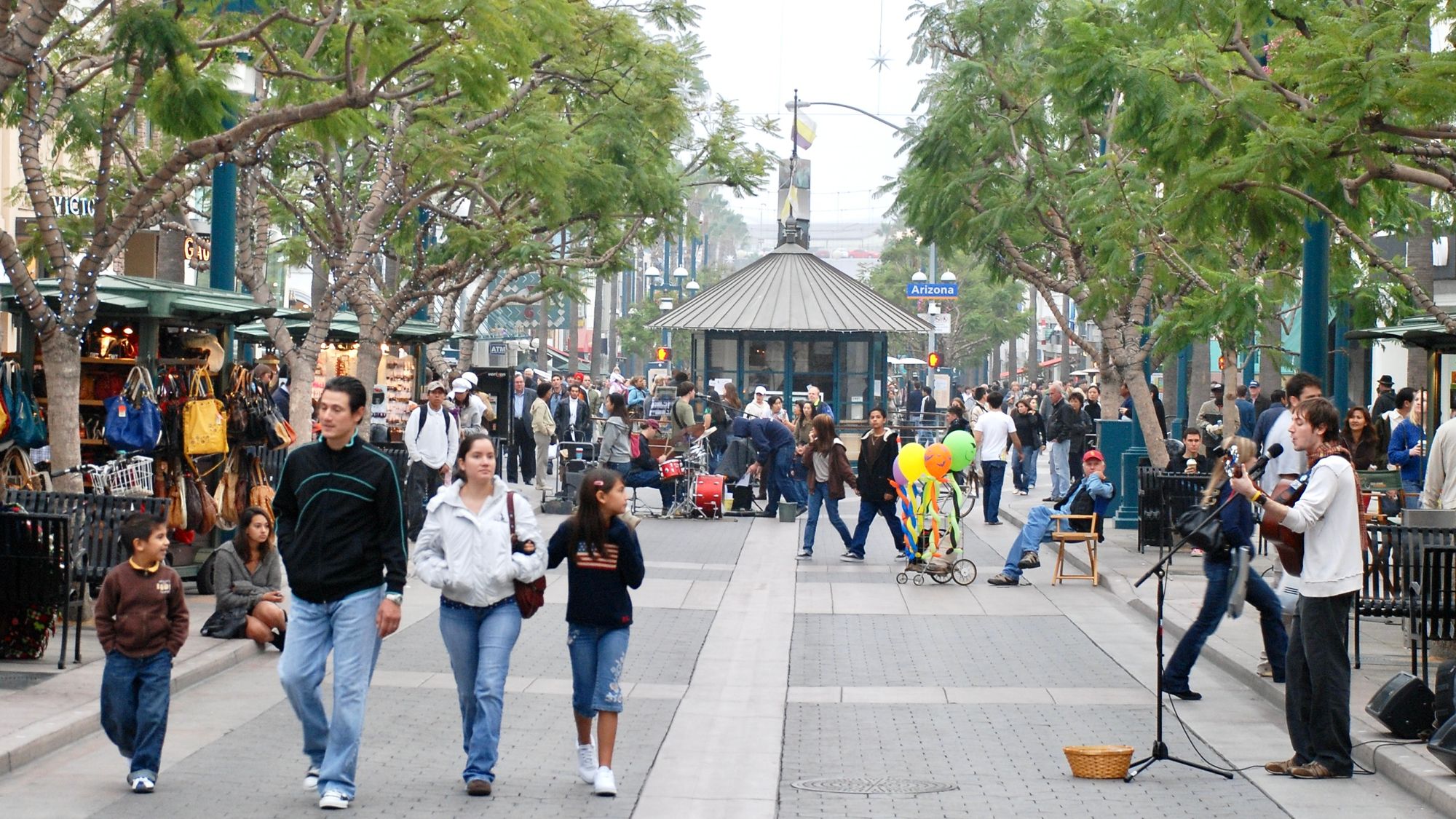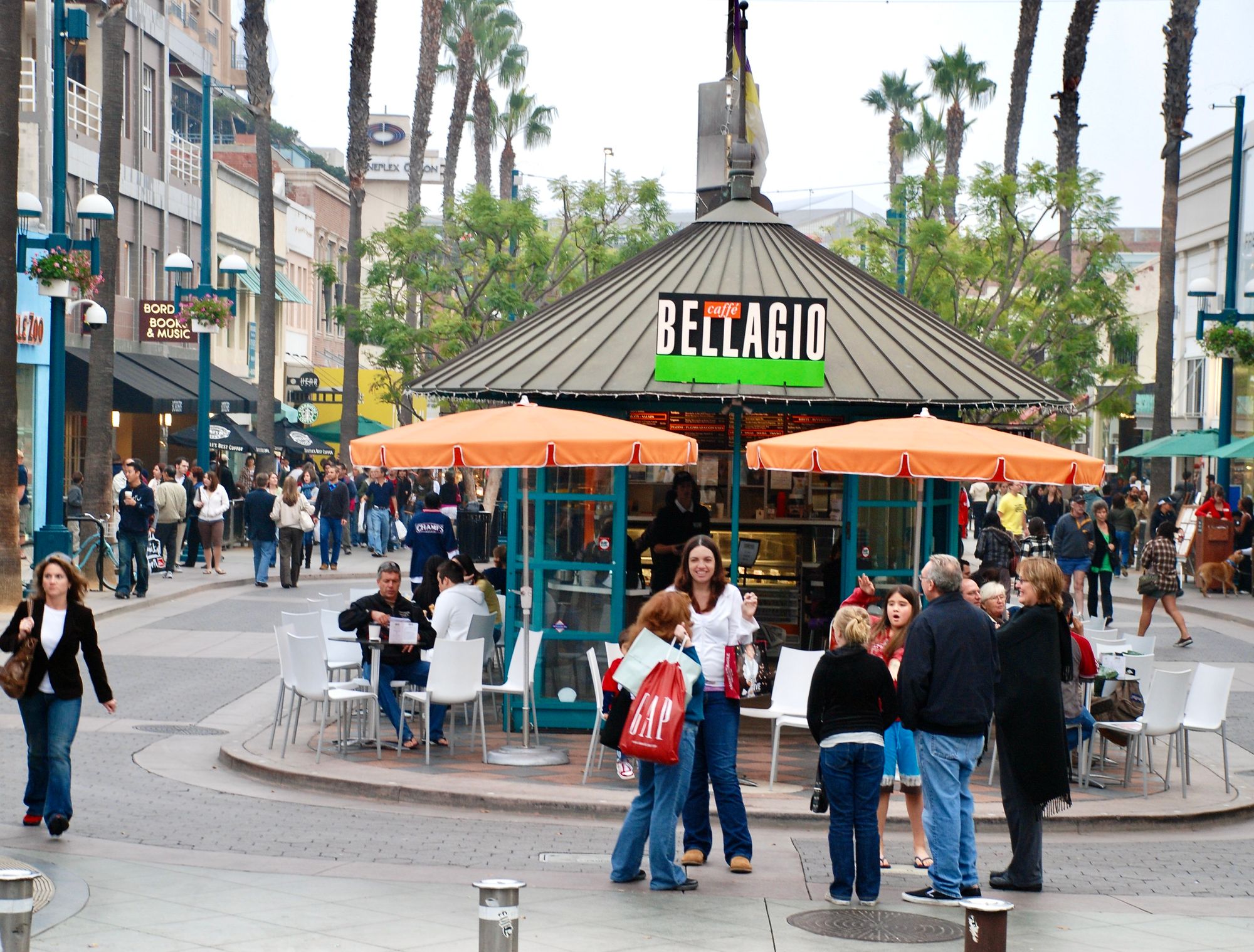 New York City
What could be more iconic than the Grand Central Station Central Information Kiosk? The clock alone is a landmark, but as a whole, it functions as both a source of information and a beautiful reference point for people meeting their visitors and loved ones. It may not be a place to sit, but it does anchor the space and provide a comfortable spot to stand while you orient yourself towards your next destination.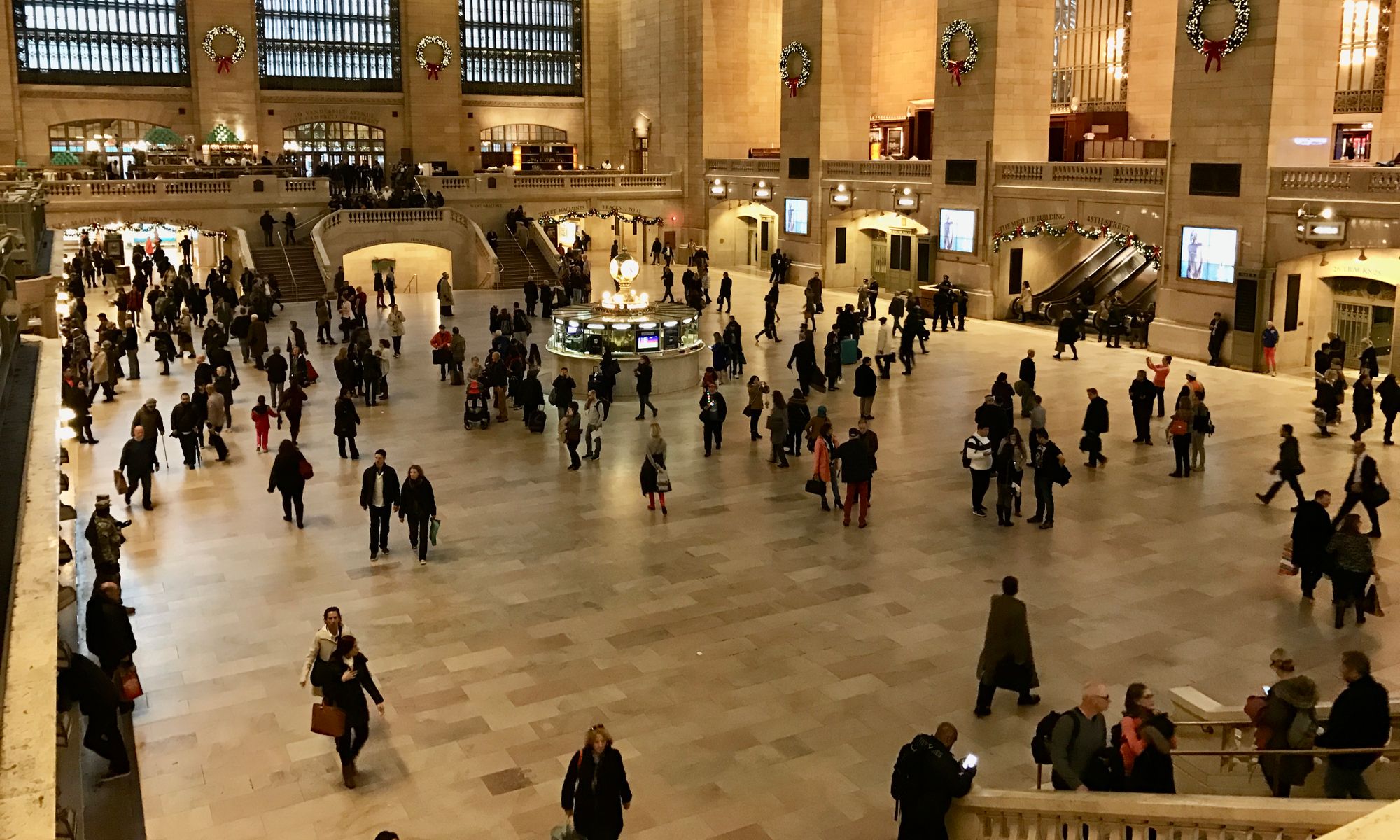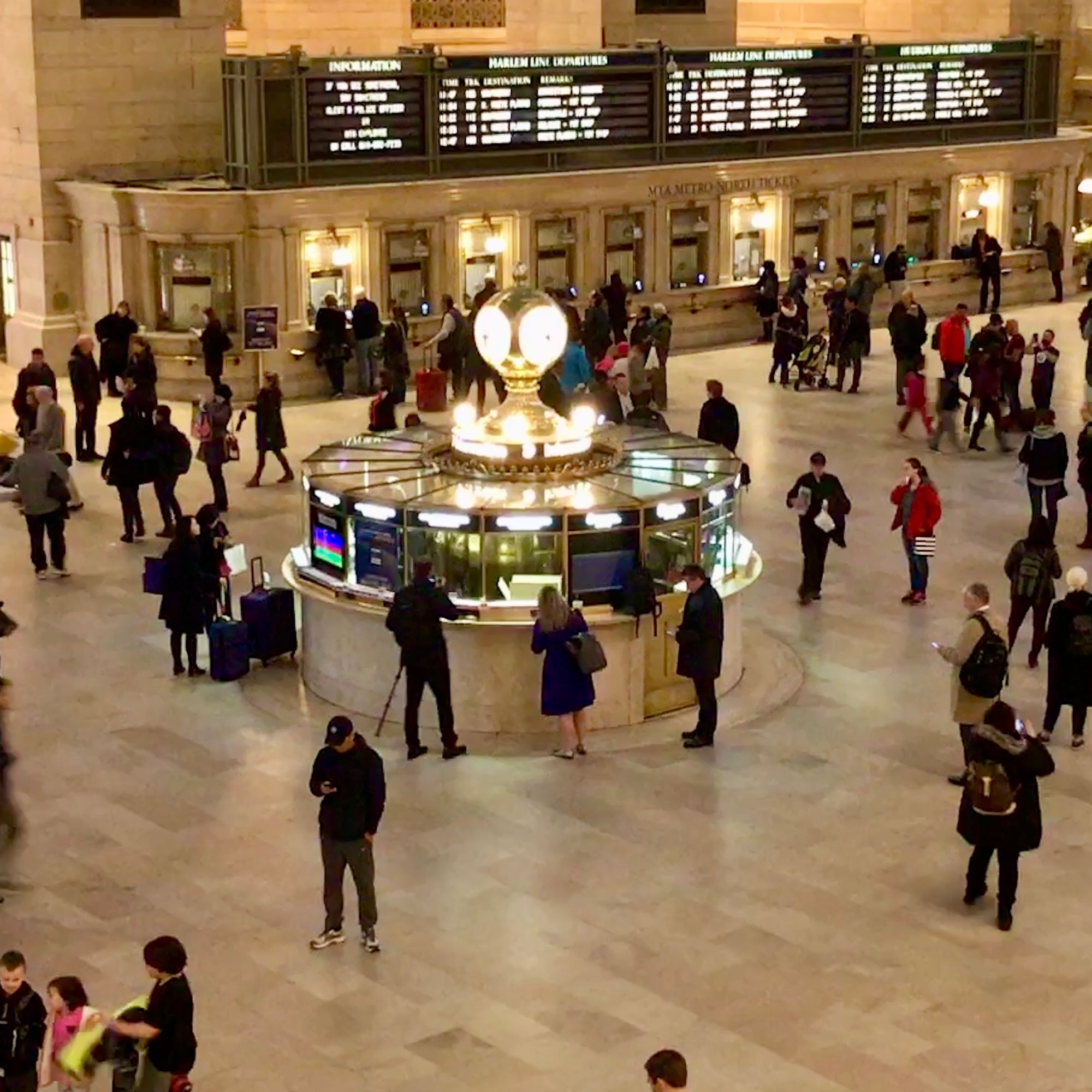 Paris
Place Saint-Sulpice in Paris is, of course, home to the Church of Saint-Sulpice, but like the examples mentioned above, draws people in with its fountain and shaded spaces.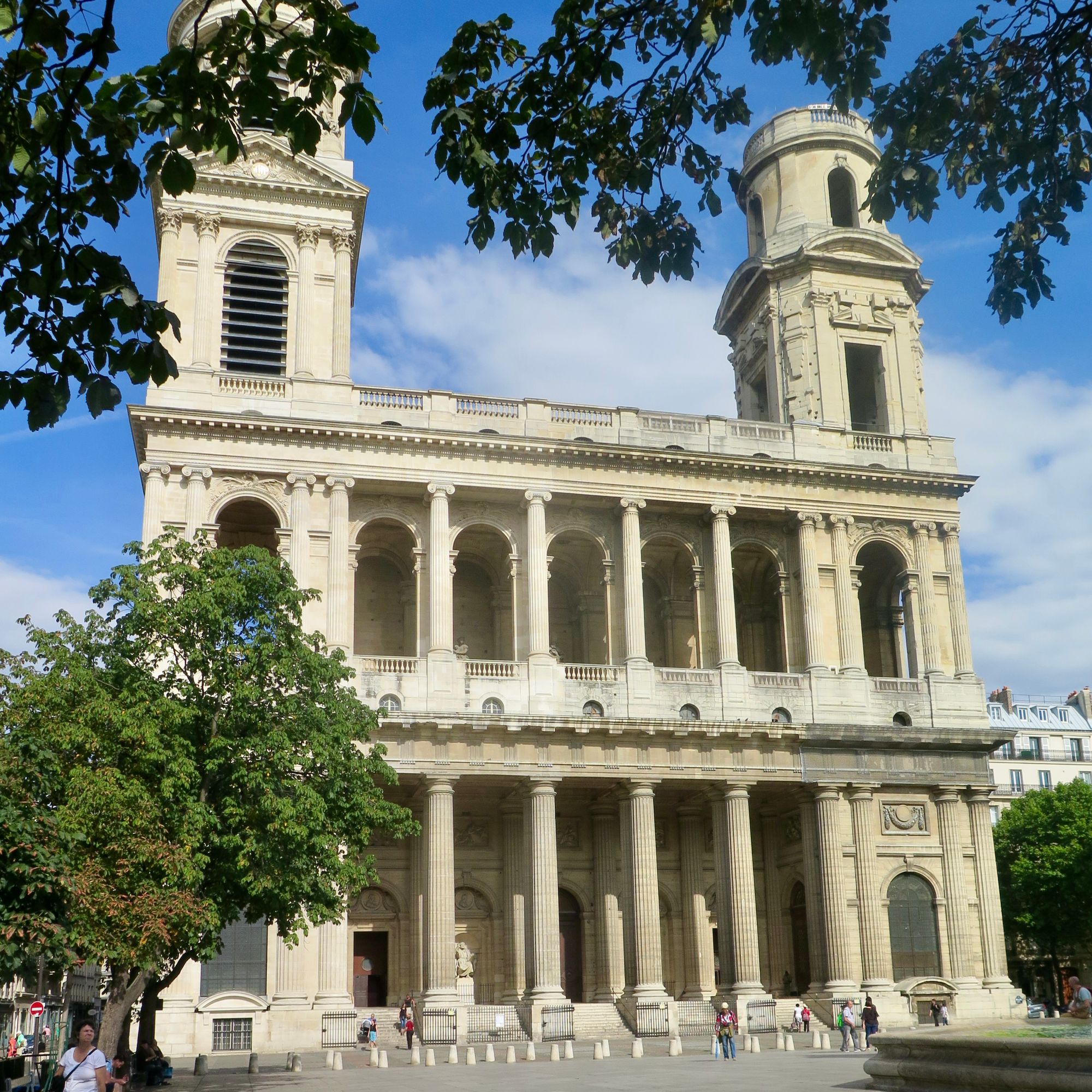 Paris is also a great example of how focal points can be connected across different public spaces – truly taking focal points to the next level! You can see this from the Musée du Louvre with its Pyramide, to the Arc de Triomphe, through the Jardin des Tuileries, across the Place de la Concorde... and up the Avenue des Champs-Élysées; each with their own focal points.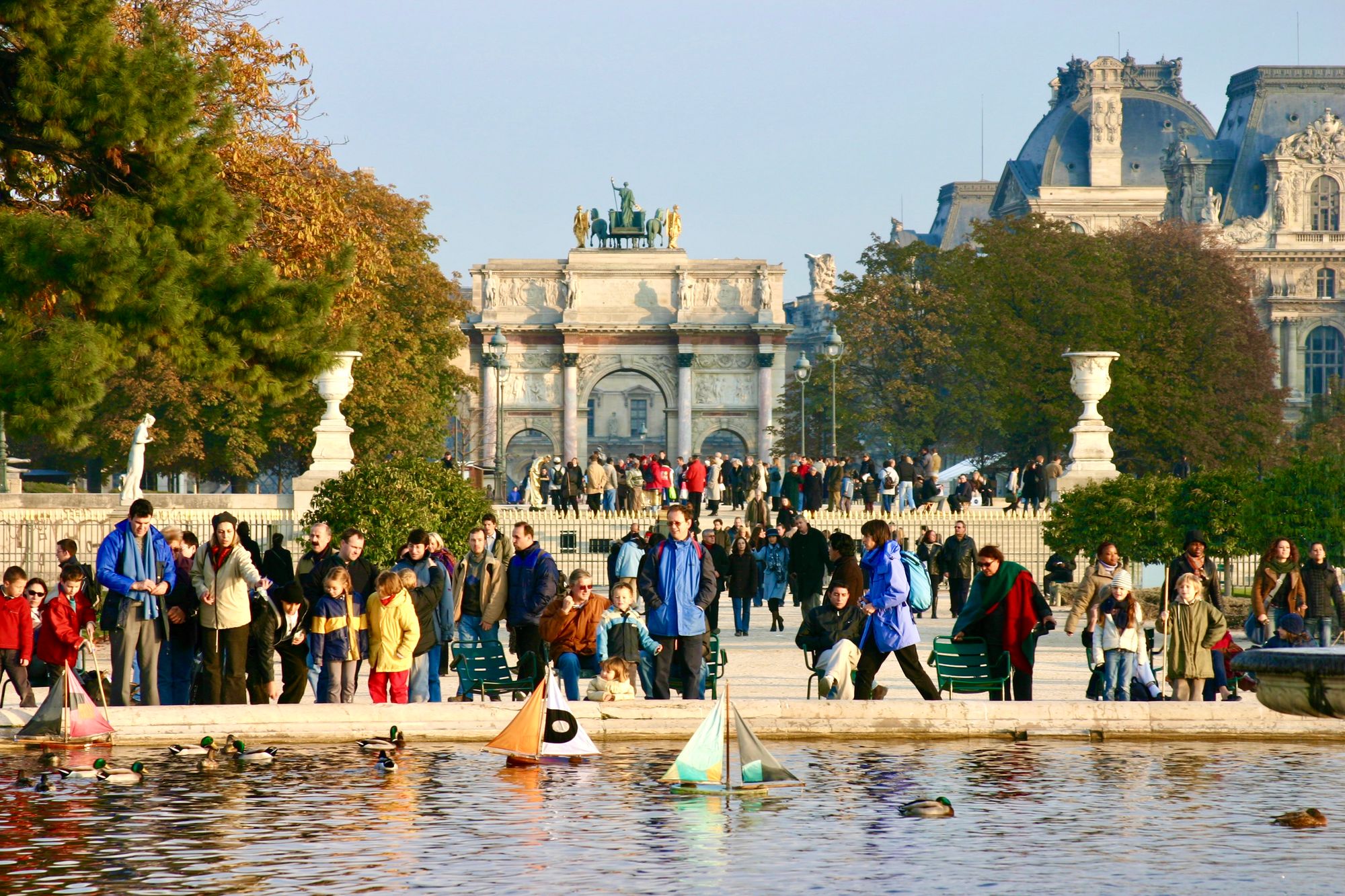 Works in Progress
Meanwhile, the following two examples are cases which, with minor modifications, could achieve the level of success we've seen above.
Brooklyn
In Brooklyn's Borough Hall - Cadman Plaza, we can see an example of a lost opportunity. The fenced-off planted area may be a nice feature, but it also acts as an empty space in the larger area. If woven together, the area could become the "Heart of Brooklyn." Instead of a place set apart by a fence, this could be something more socially active, like a temporary cafe with a kiosk.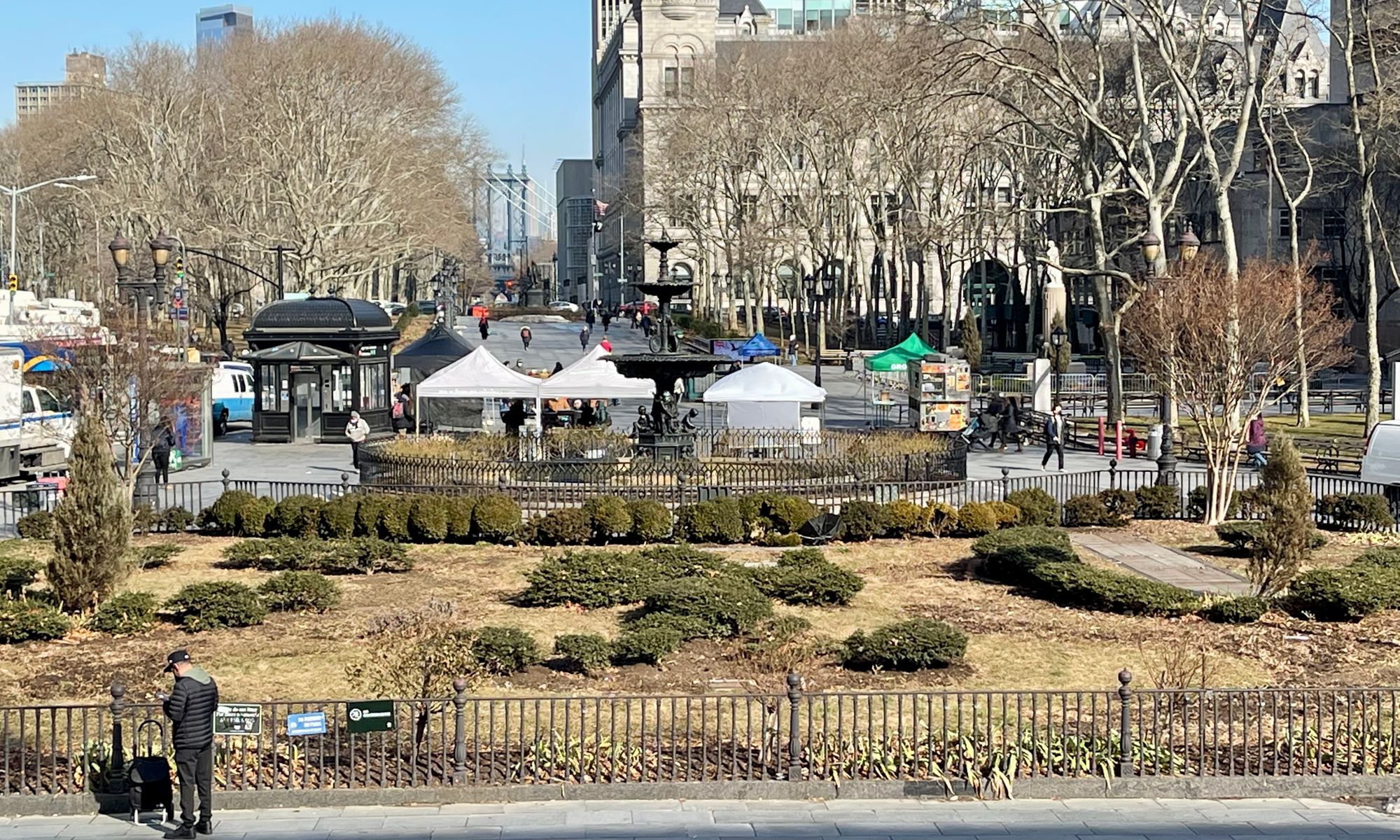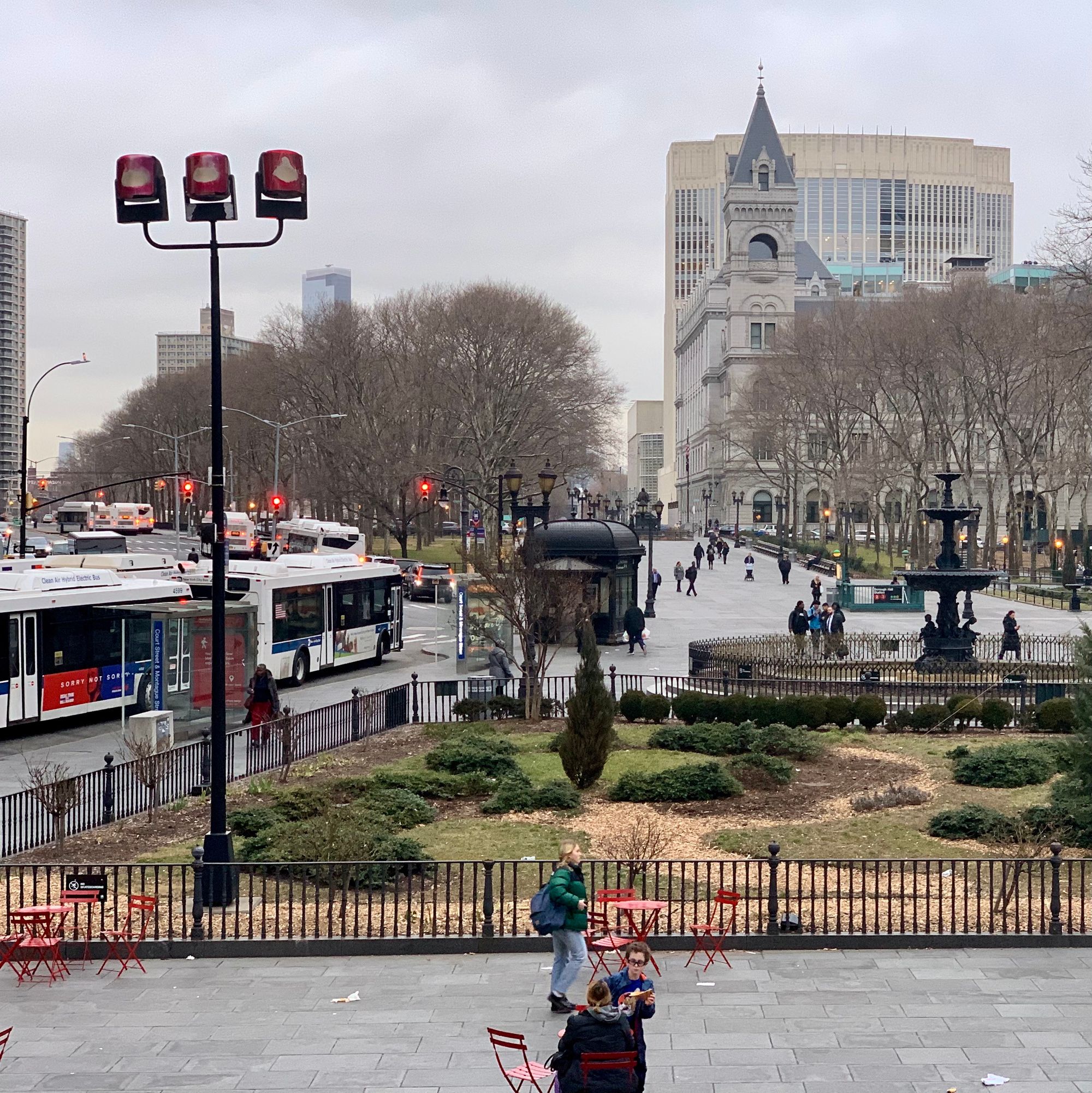 San Diego
Historically, there was no focal point in San Diego's Balboa Park, Plaza de Panama. Where there was once a traffic circle, there is now a fountain – spelling out lots of progress toward anchoring the plaza (which is part of Balboa Park).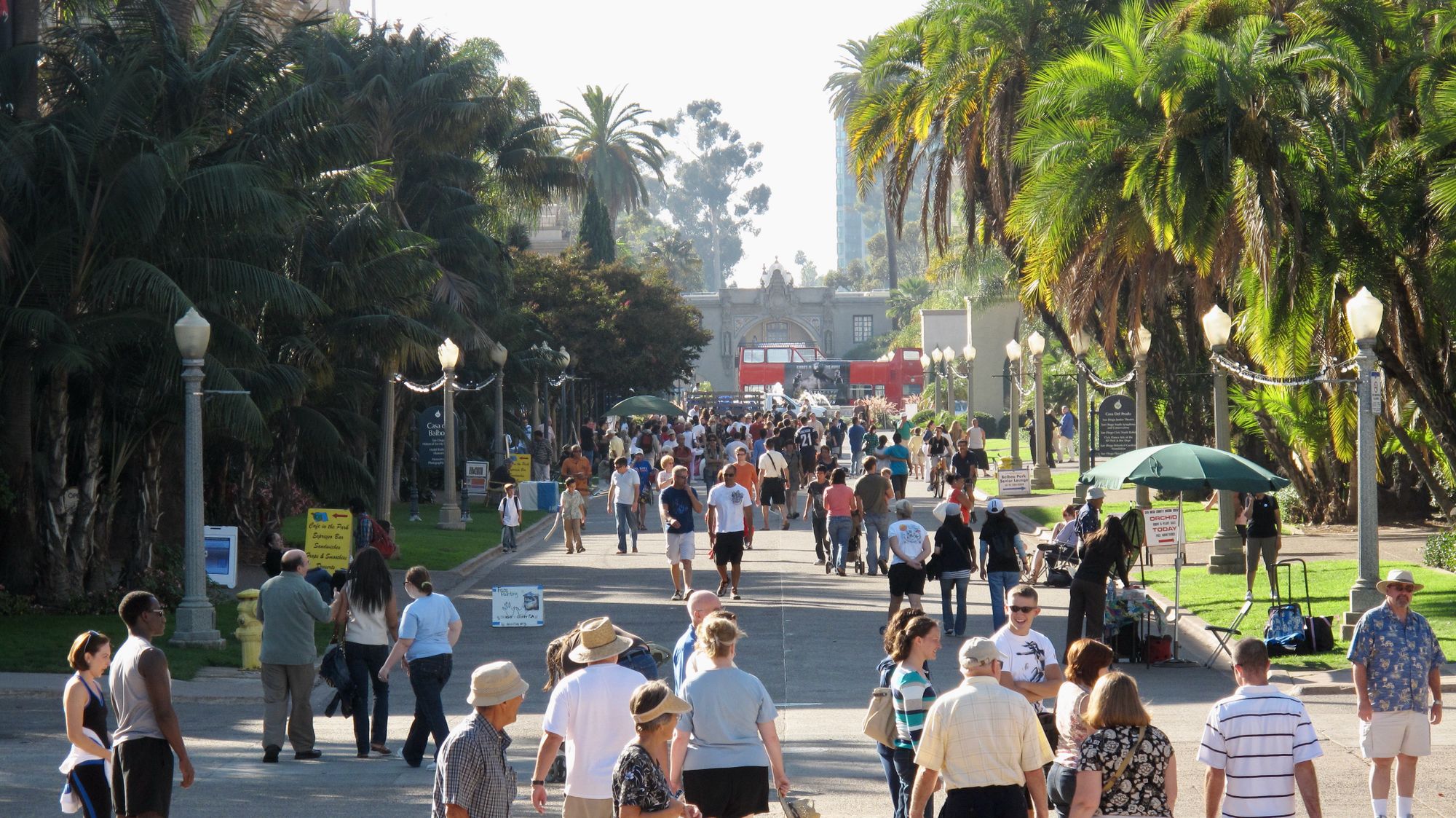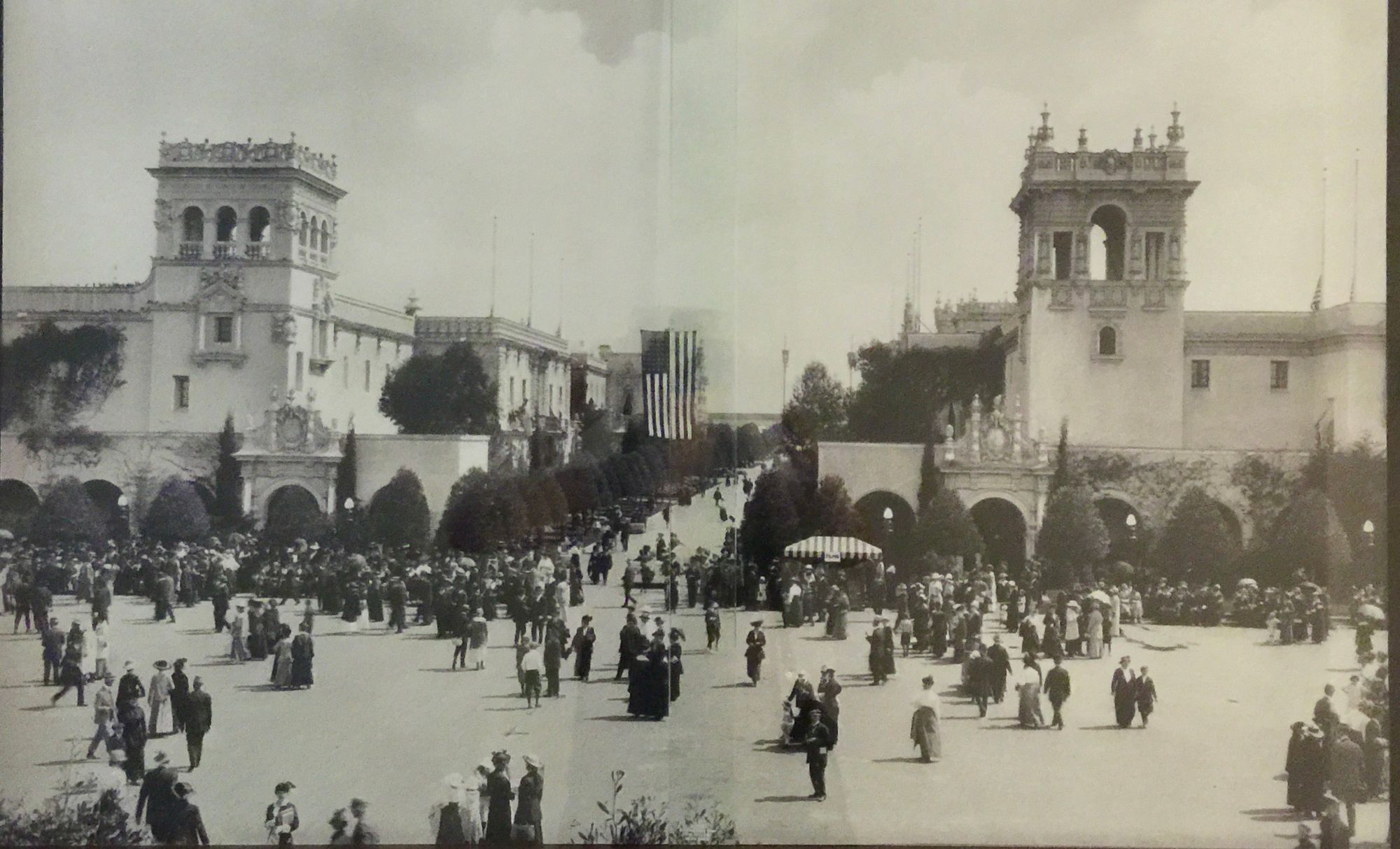 Unfortunately, this relatively recent addition does not allow people to sit around it; using prickly plants and a chain to keep people off. Despite this, the Plaza de Panama does occasionally fill up with people — showing that with a few changes it could be a key destination within Balboa Park.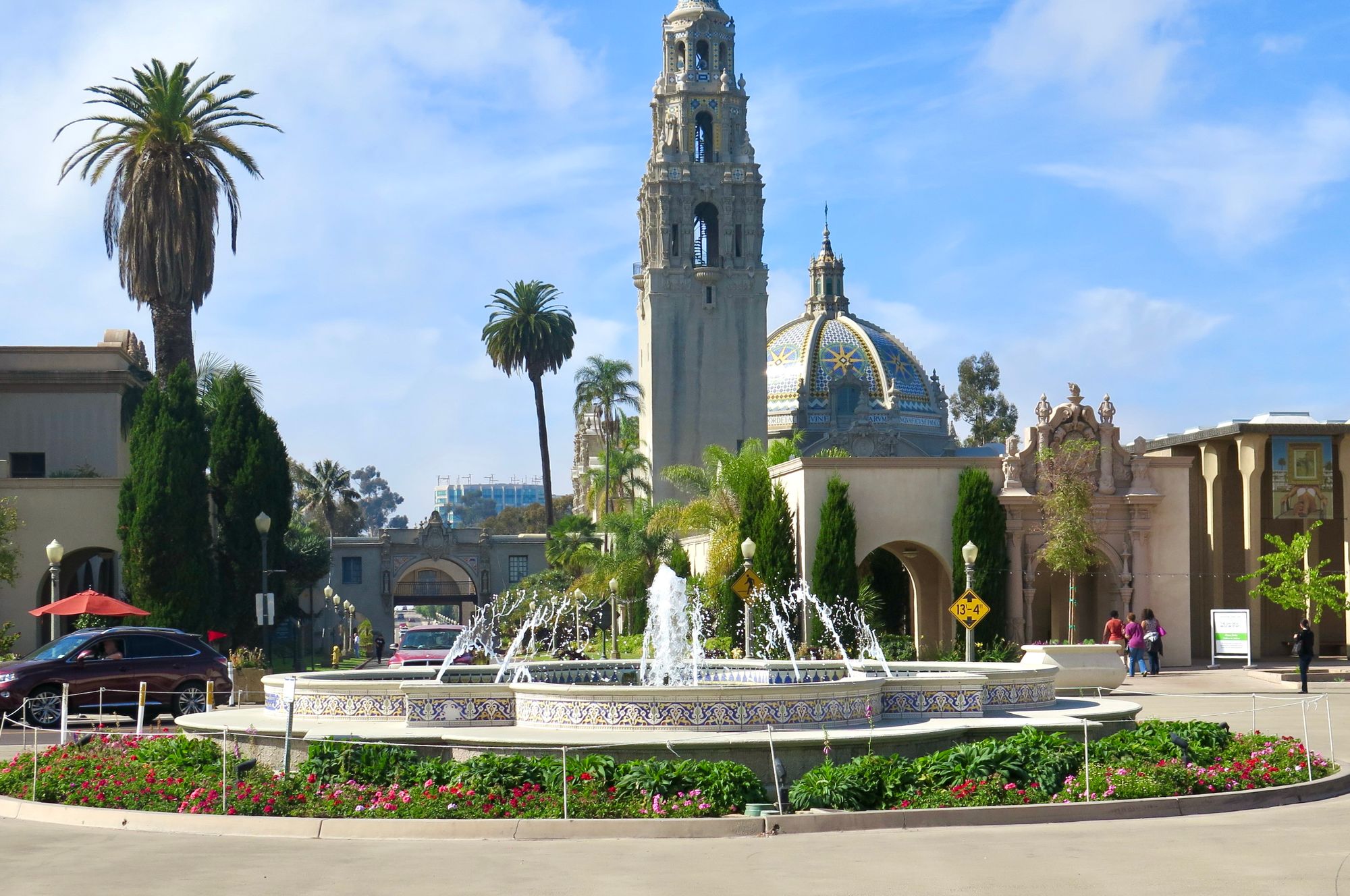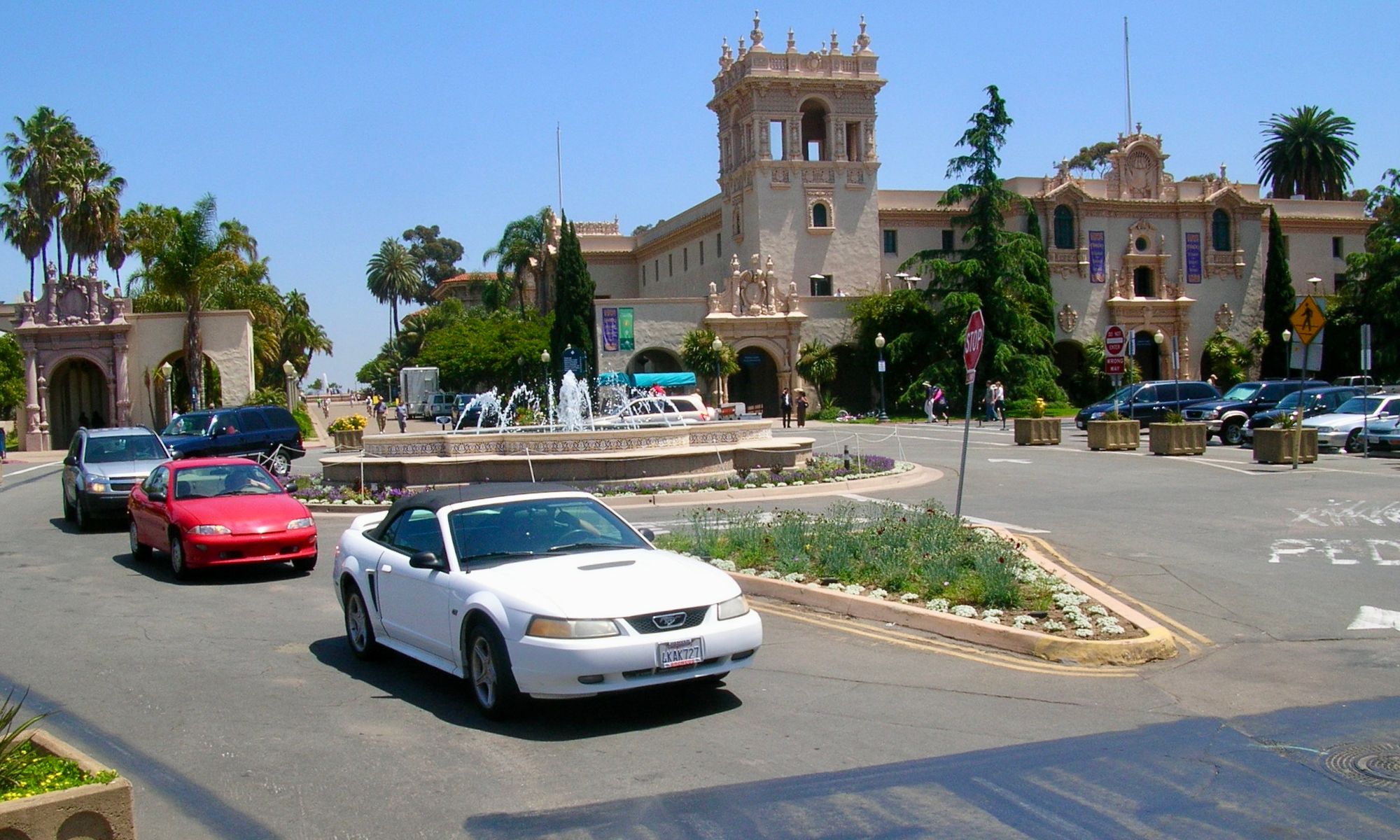 While this is a big improvement from its earlier days, the fountain and area around it still have a way to go before they represent a fully welcoming spot.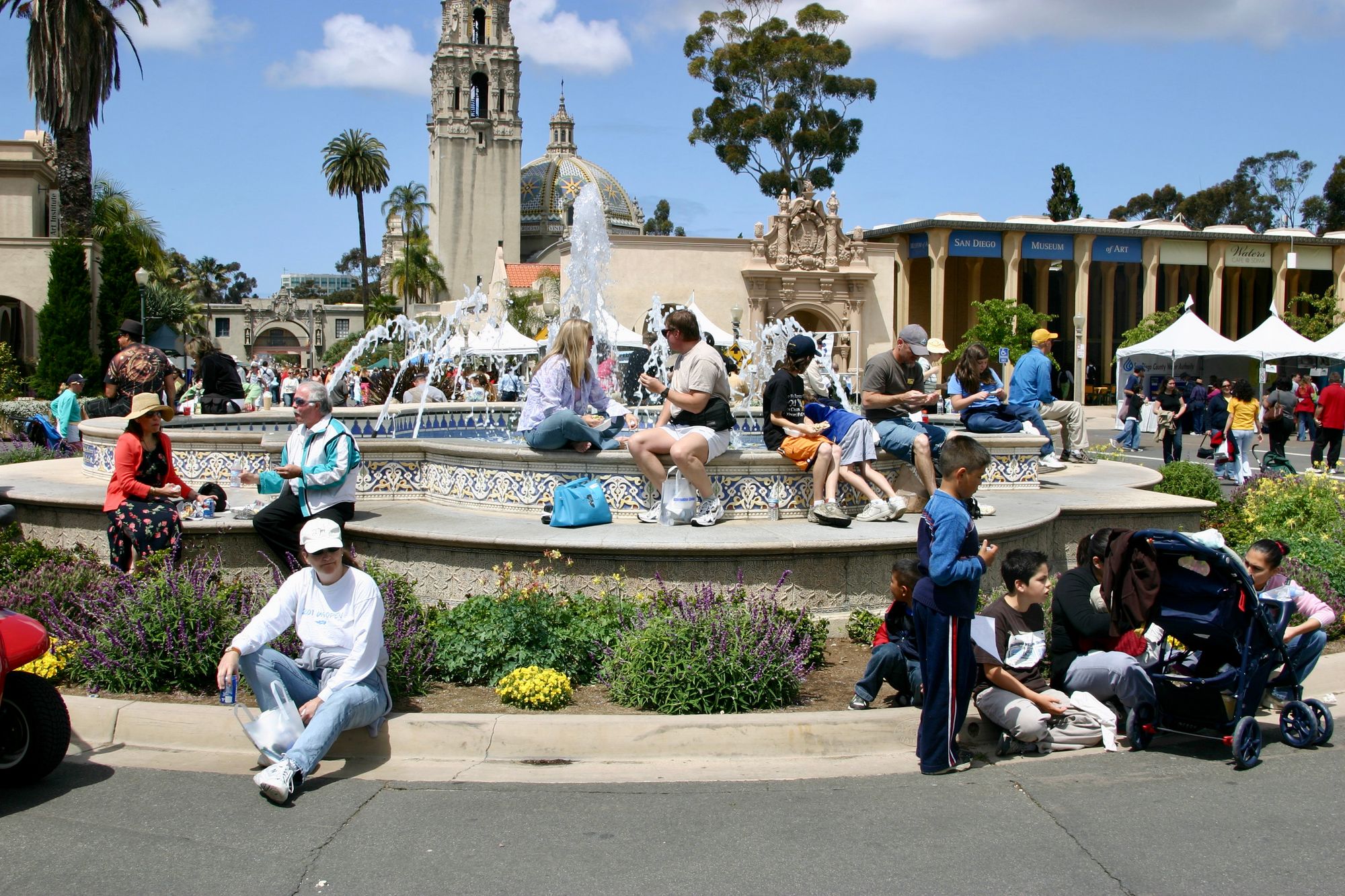 Takeaways
Most contemporary cities and towns do not have squares or central gathering spaces. Instead, they have wide streets and oversized intersections. So, because of the rare and valuable nature of these squares, it is all the more important to get these squares right when cities do have them.
Squares with focal points are most likely to live up to the role that they can play for the social life of our communities. The question remains: How do we create that "heart" for each of our public squares?
Most important...people want to be in the center, but being out there alone is very uncomfortable and you rarely see people just standing alone in the center without a focal point.
The combination of focal points and active edges is essential for any square.
Squares that don't have any centerpiece, or that center on a lone object or an unusable fenced-off area, have much less appeal.
Programs or activities (e.g. markets) hosted in squares can be considered effective focal points, even if they are not permanent or constant.
Interactive elements nearly always succeed in creating a square that is attractive.
Fountains and statues, especially when paired with steps or seating, are surefire gathering places.
Public squares with the right ingrediants are vital to the social infrastructure of communities — and perhaps one of the most important and recognizable types of public spaces.
---
Related Articles‌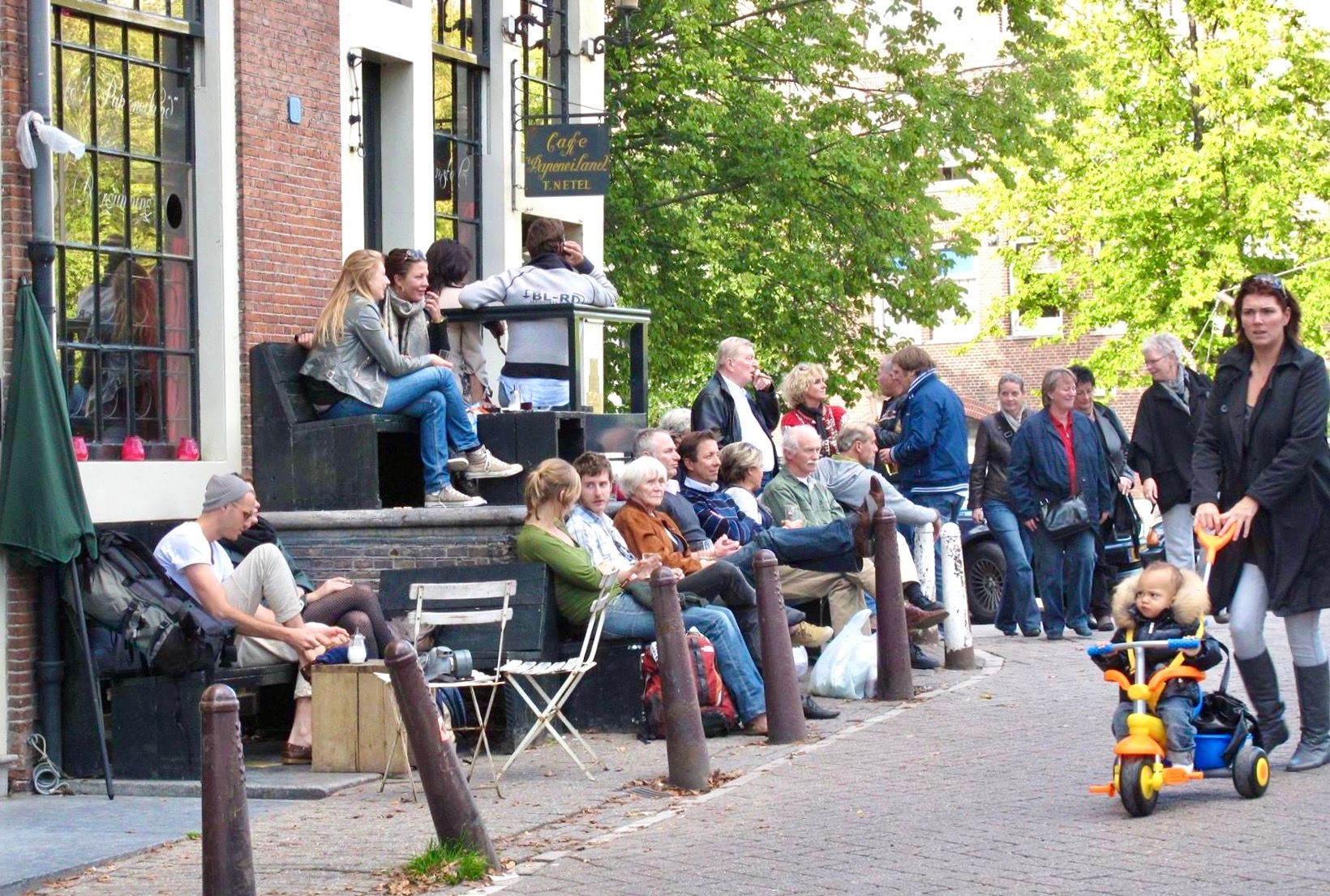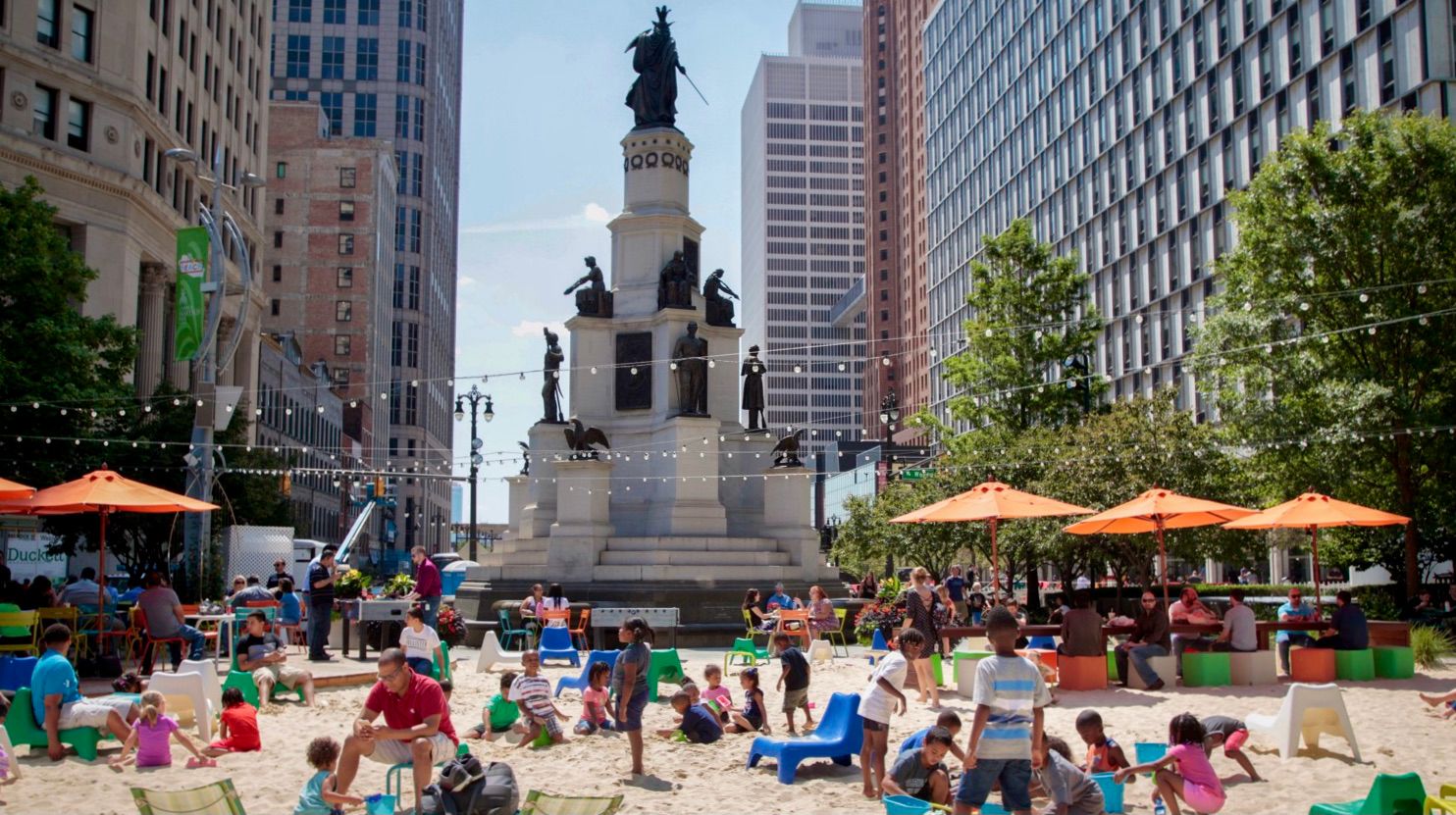 ---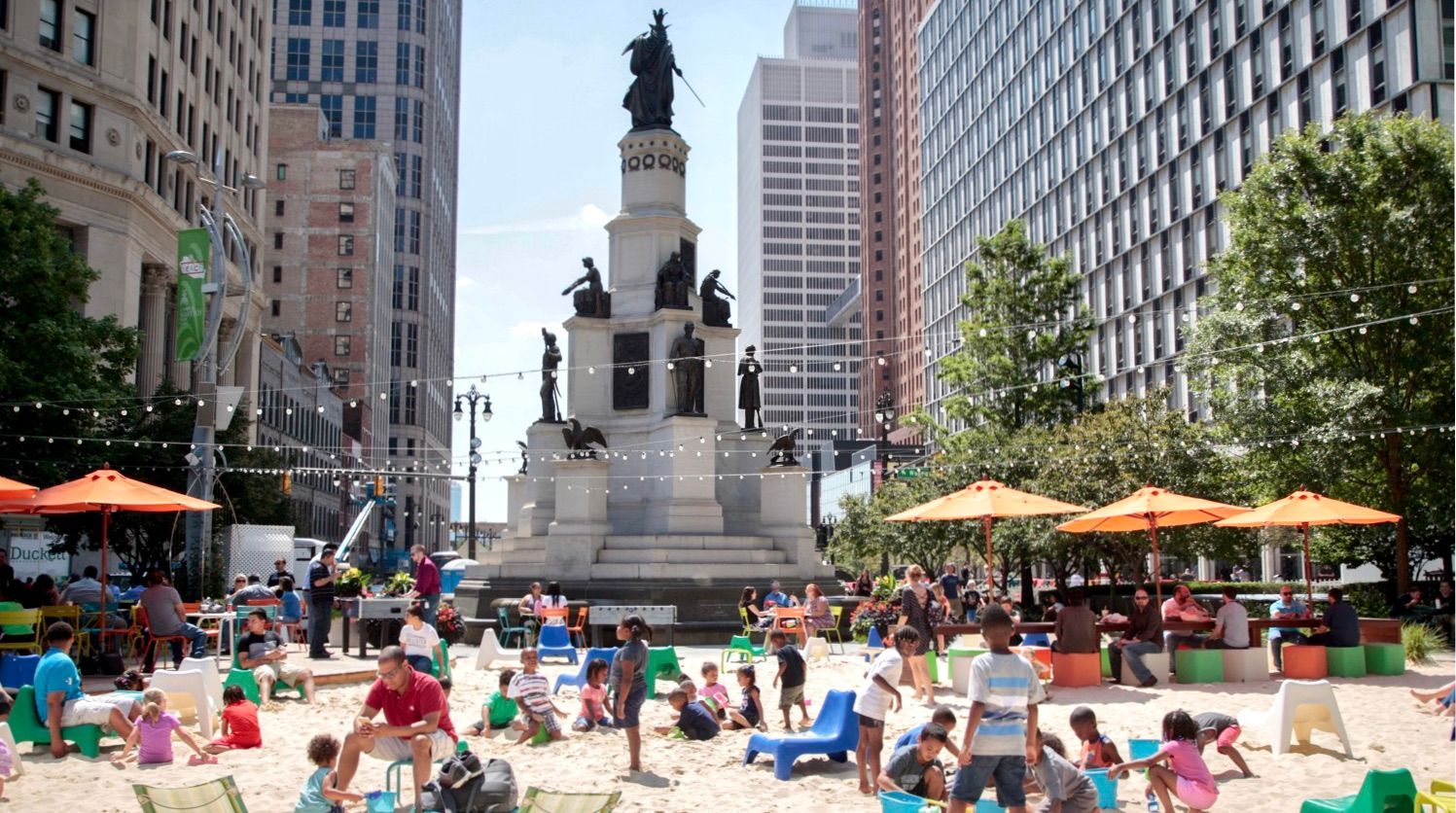 The mission of the
Social Life Project
is to incite a renaissance of community connection in public spaces around the globe. Through our online publication, presentations, campaigns, and catalytic projects, we can create transformative impact on communities everywhere. Our work grows out of more than 50 years devoted to building the global placemaking movement. It is an initiative of the
Placemaking Fund
, along with
PlacemakingX
 — a global network of leaders who together accelerate placemaking as a way to create healthy, inclusive, and beloved communities. We gladly accept
donations
to advance our work.