Long before air conditioning, stoops and porches were a major part of community life in cities and small towns alike because they served as places to cool off and relax. As a result, they became a platform for connections among neighbors and a key part of our social infrastructure.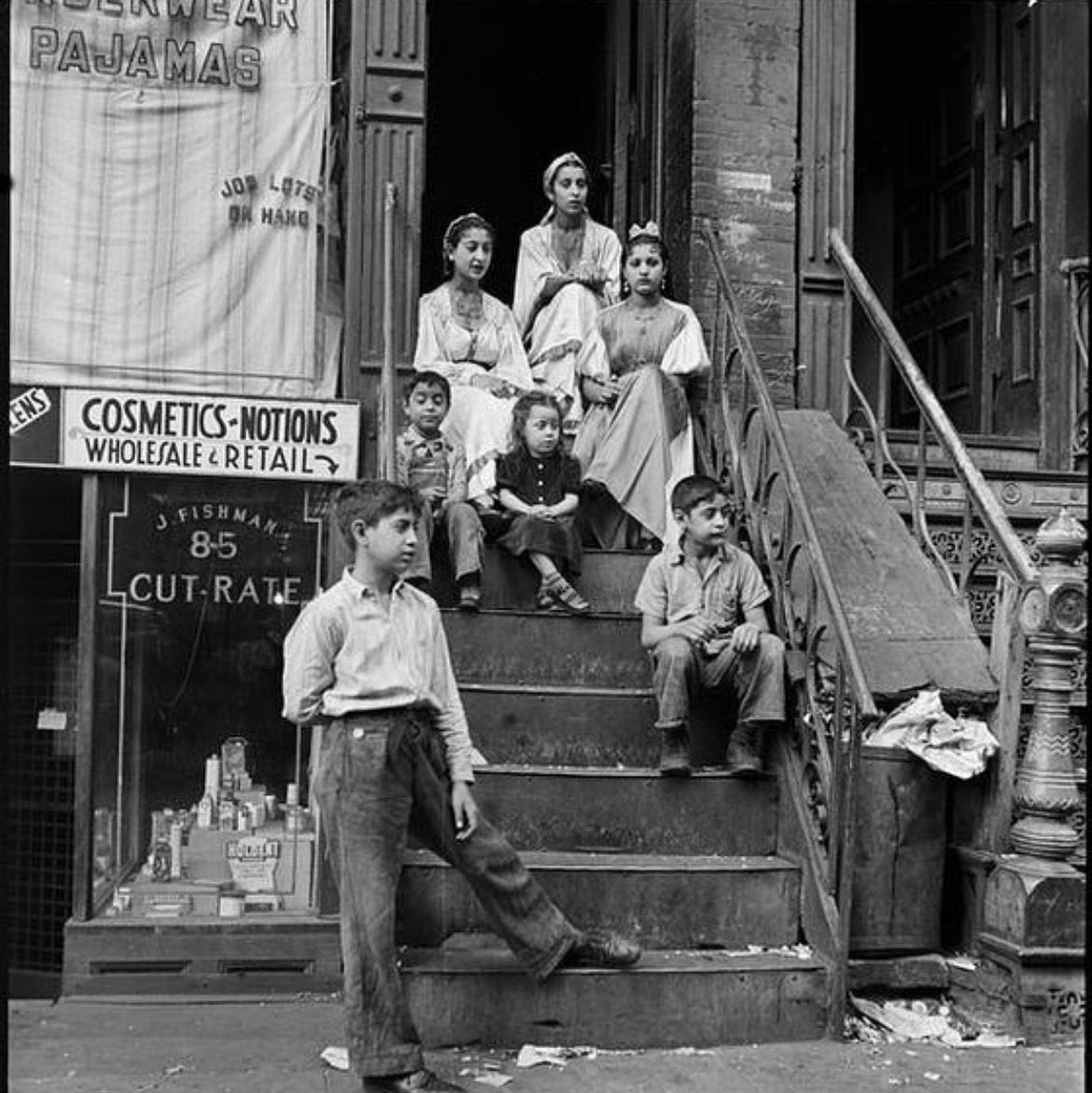 With something as simple as a front porch or stoop, the life inside a home is brought outside. These are transitional spaces between home life and the outside world. By welcoming someone to our porch, we share a piece of our lives with them.
Porches are at their best when they weave blocks and streets together through social life — along with our sidewalks and yards, they can be the places where we play, gather, and socialize.
Porches are the sites of countless favors between neighbors, conversations sparked by chance encounters, and special moments like holiday caroling or trick-or-treating. It is for this reason that, though porches are often an extension of one's private home, they can also provide a benefit to the community.
"Of porches there are two sorts: the decorative and the useful, the porch that is only a platform and the porch you can lie around on in your pajamas and read the Sunday Paper"                 – Garrison Keillor
In this article, we explore examples of porches and stoops, which we think of as stages for social life in our communities. They take many forms, but one thing that we know is that we need to protect them as a valuable part of our homes, communities, and shared spaces.
Amsterdam
Amsterdam is a gracious and embracing city that bends over backward to draw you in and make you feel comfortable. As a result, improvisation is rampant and every little nook and cranny has found a use. Porches of all kinds create a draw for the many pedestrians and cyclists passing by.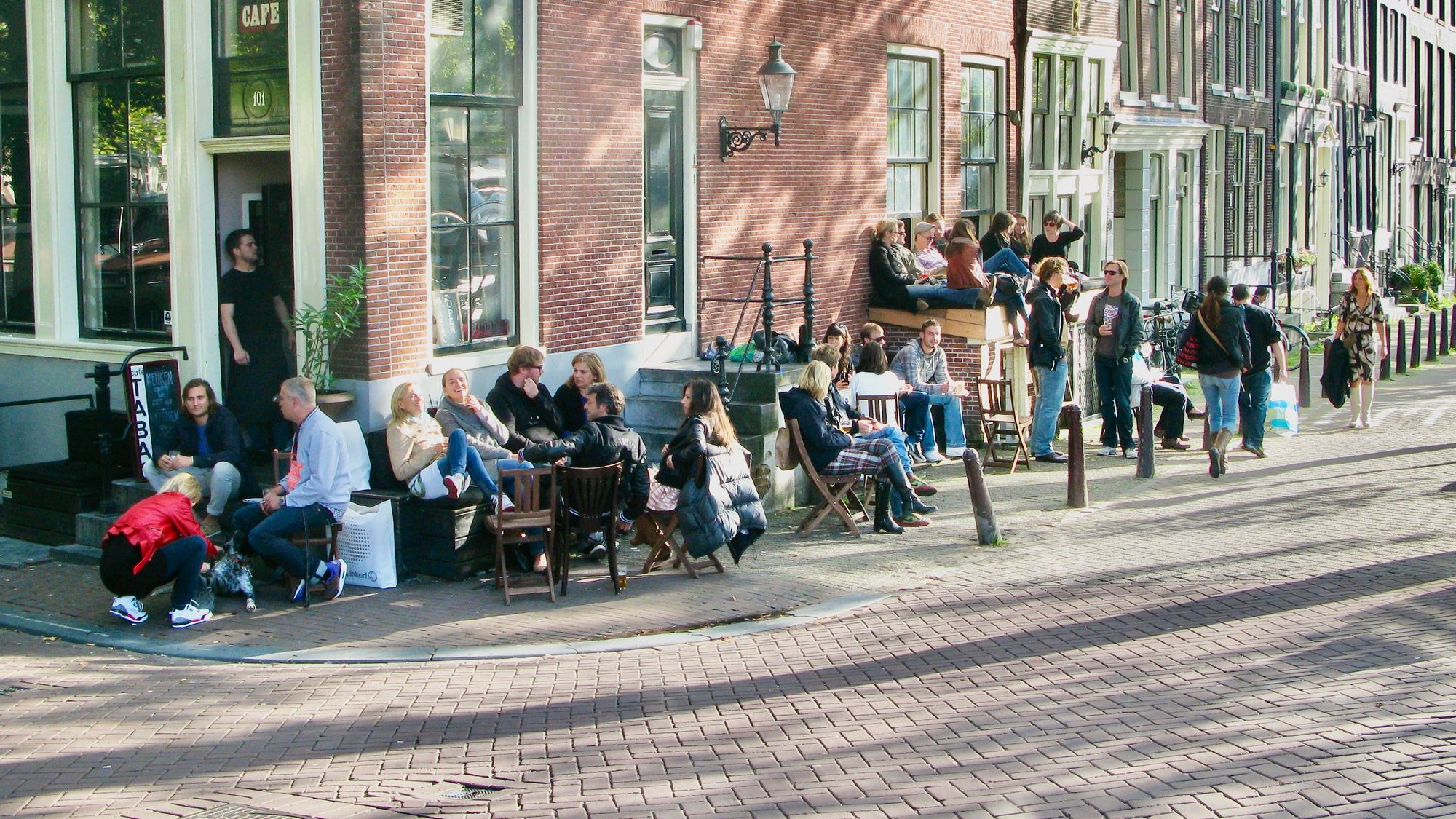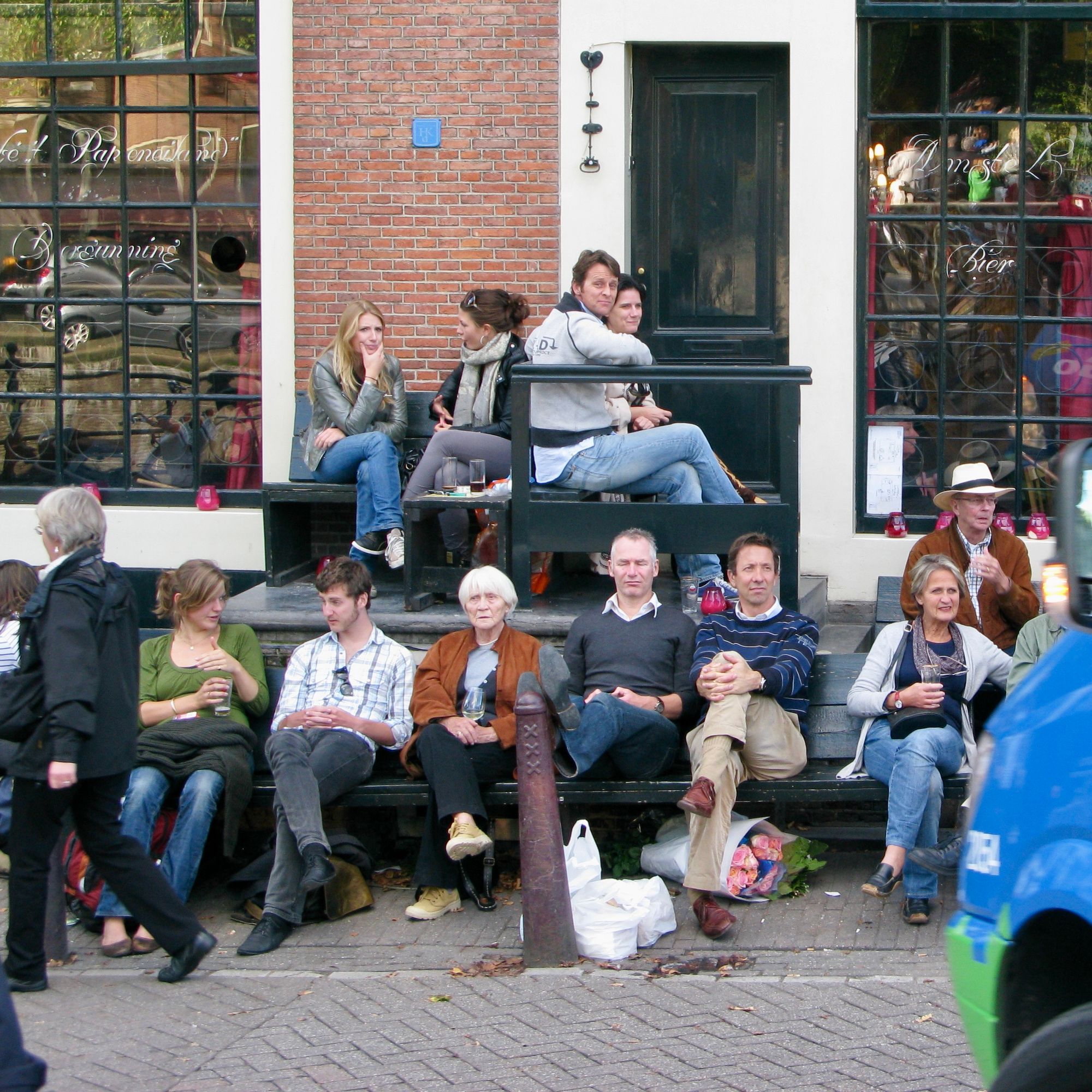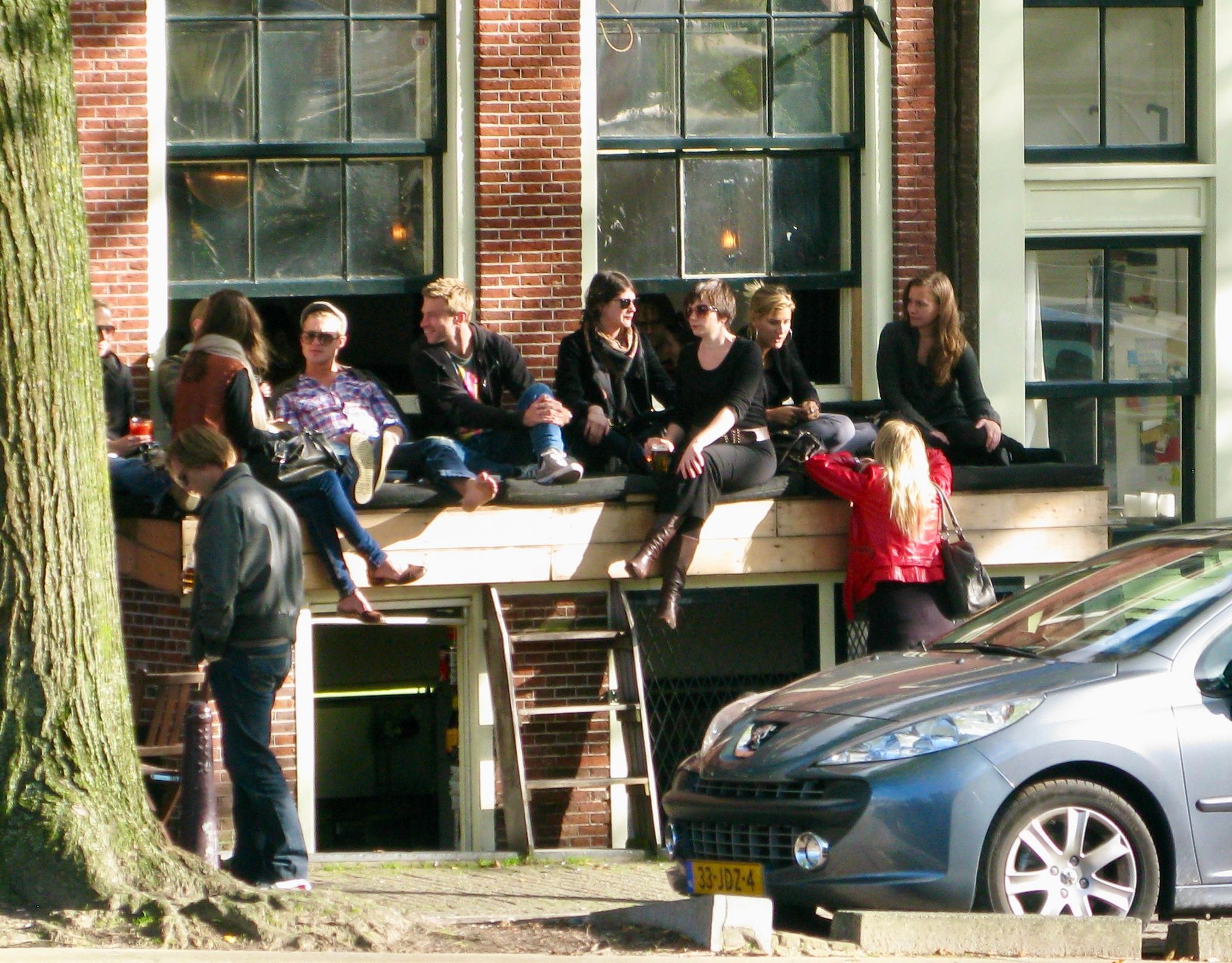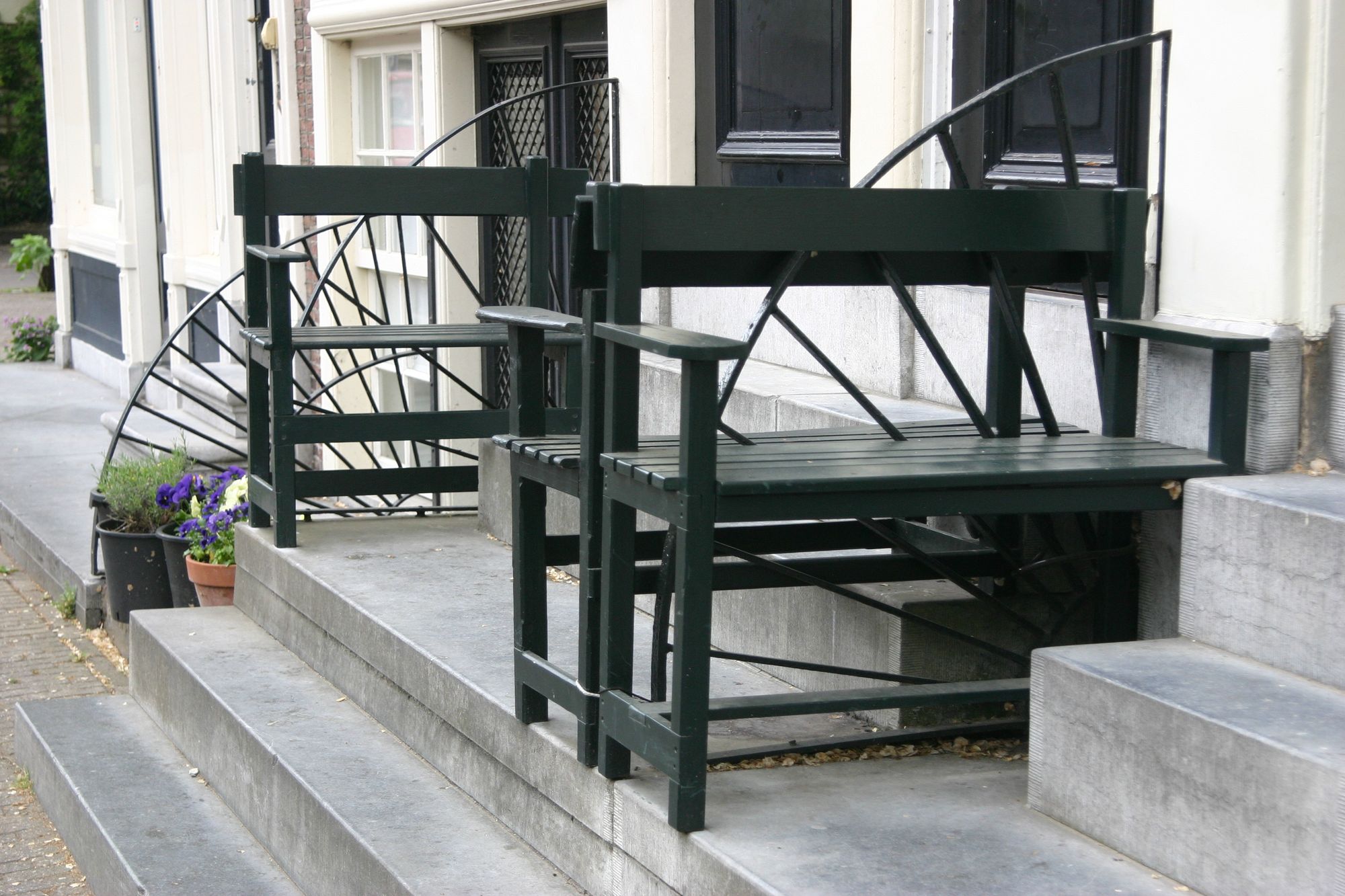 Cobble Hill, Brooklyn
In Cobble Hill, neighbors seem to redefine the porch, transforming front stoops and entry spaces into Halloween experiences for trick-or-treaters, gathering spaces for celebrations, and simply pleasant spots to sit and rest.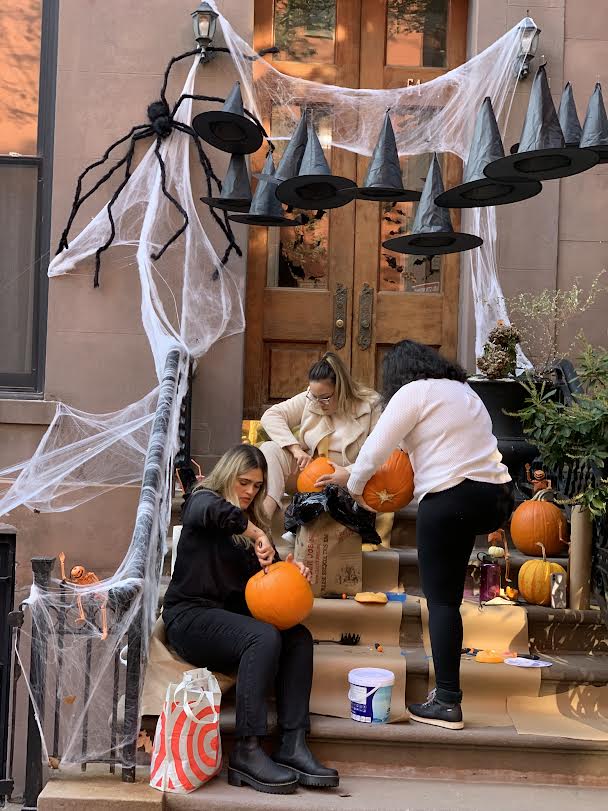 Small Town Porch Life
"The House itself is of minor importance. Its relationship to the community is the thing that really counts."  – Clarence  Stein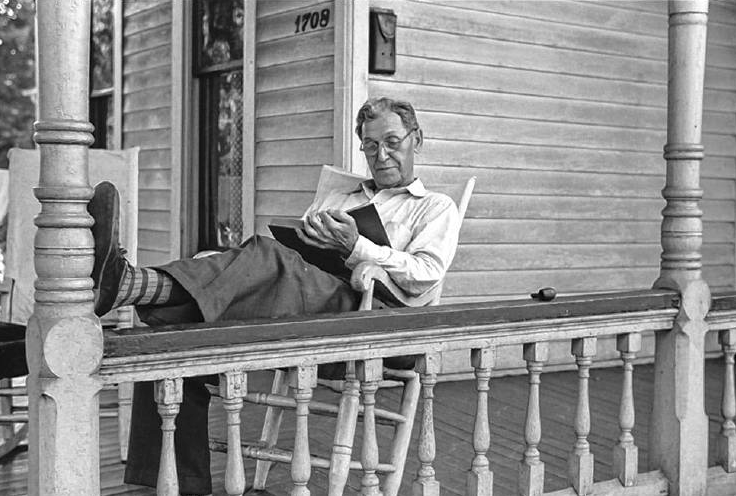 Raleigh, NC
In many parts of the U.S., the southern states especially, porches are actively used and continue to serve an important social purpose. They are an extension of the living room and contribute greatly to the life of the street.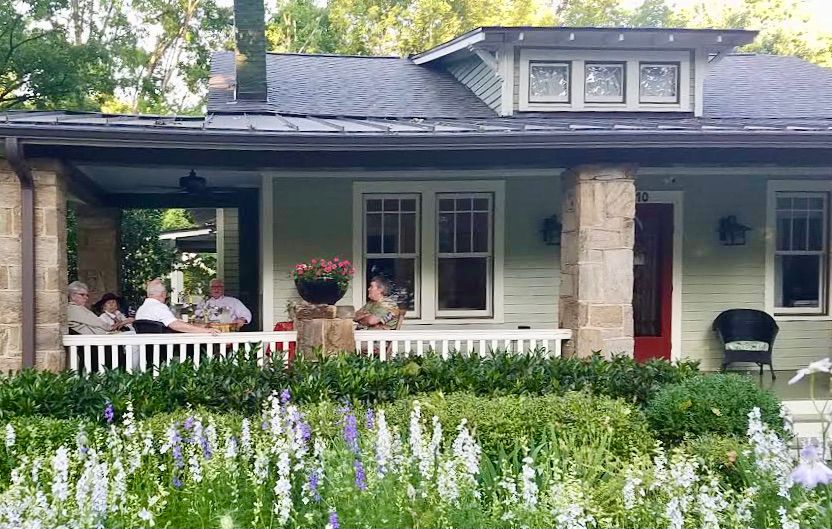 Raleigh, NC, in particular benefits from a downtown core of dense neighborhoods with a vibrant "porch culture." Walking around town, it becomes clear how this partially built space, the porch, allows homeowners to express themselves and adds rich variety to the street. Each one is furnished and used in a different way, like a stage set.
In fact, it is because porches are incomplete, only half-built, that they allow homeowners to "finish" them in so many varied ways. Interior life spills out and each family chooses to inhabit the space differently, often transforming the space depending on the occasion or time of year. This is especially apparent during the holidays when the porch provides a place to "dress up" your house. The variety of holiday "costumes" homes wear in Raleigh is extraordinary.
As springtime birds and bunnies are intuitively stirred to custom build their nests this time of year, it is a reminder to us to intuitively build our own habitat, one that serves our innate human needs and allows us to thrive.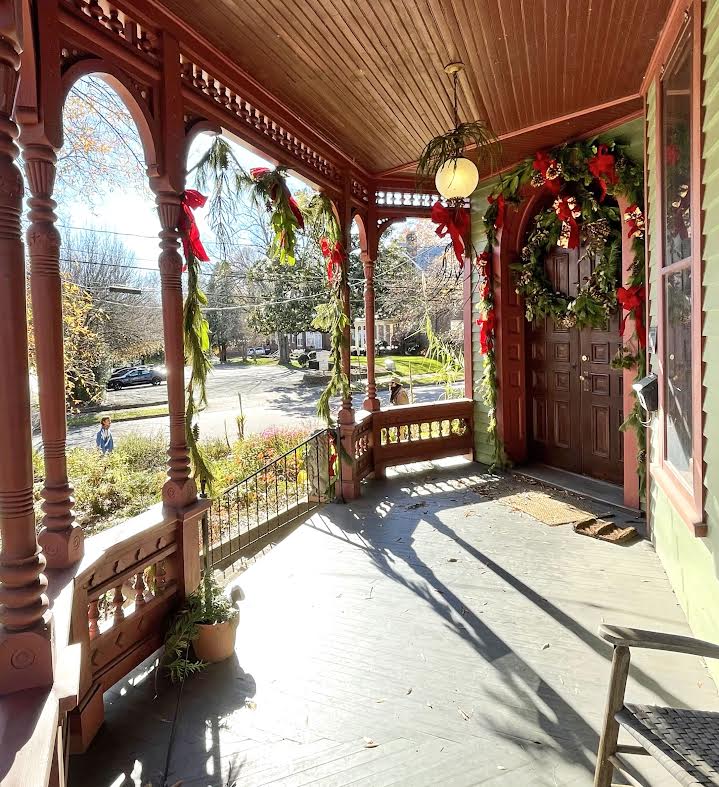 Wallingford, Connecticut
There are entire blocks in Wallingford where every house has a porch. People love their town, something that is easy to see just by walking down a residential street. The styles and configurations of porches also offer a great variety — but they all share a social function.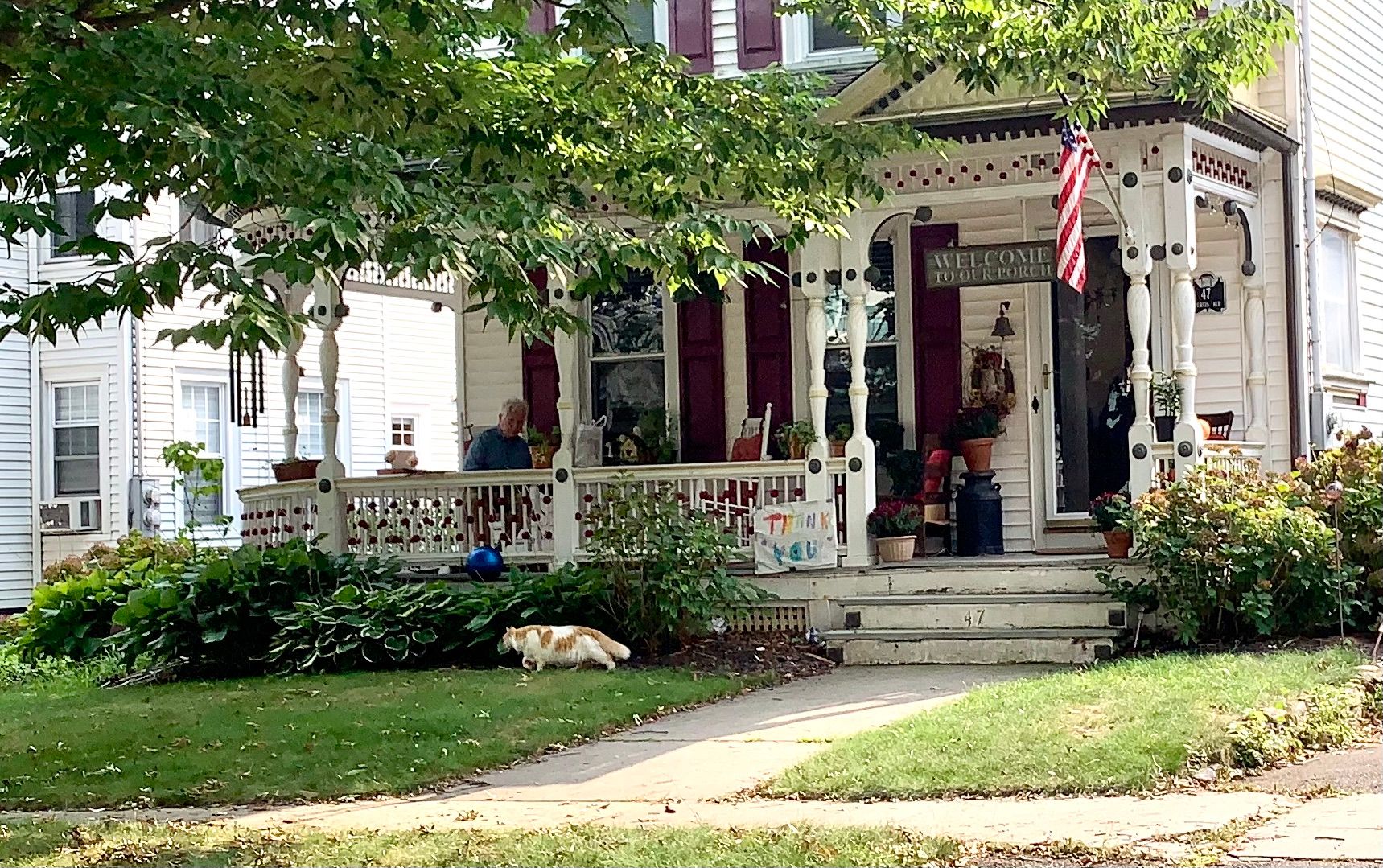 Other porches on the same block provide a view into the types of homes and neighborhoods that make up so much of Wallingford.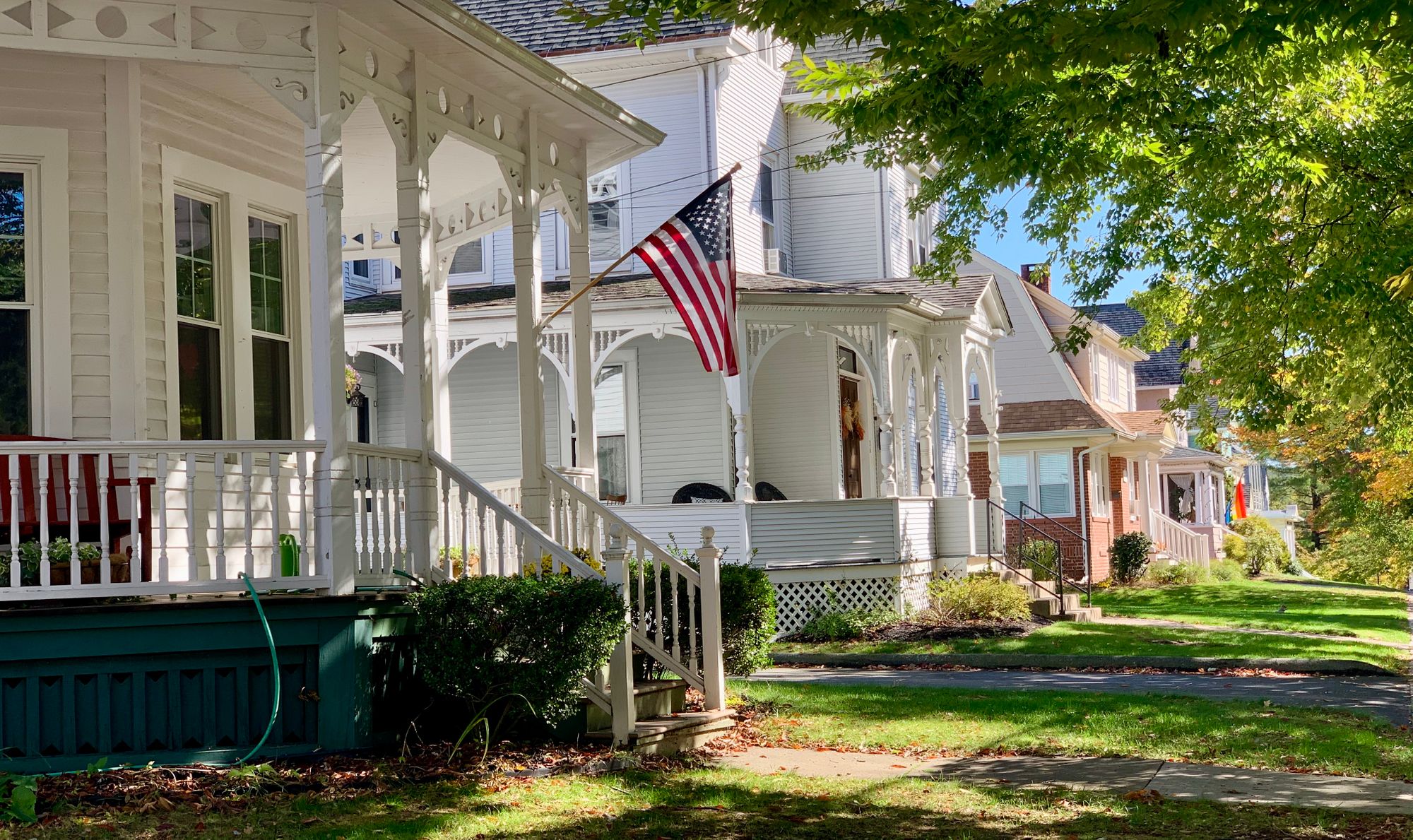 Many residential multi-family houses have porches, both shared and private.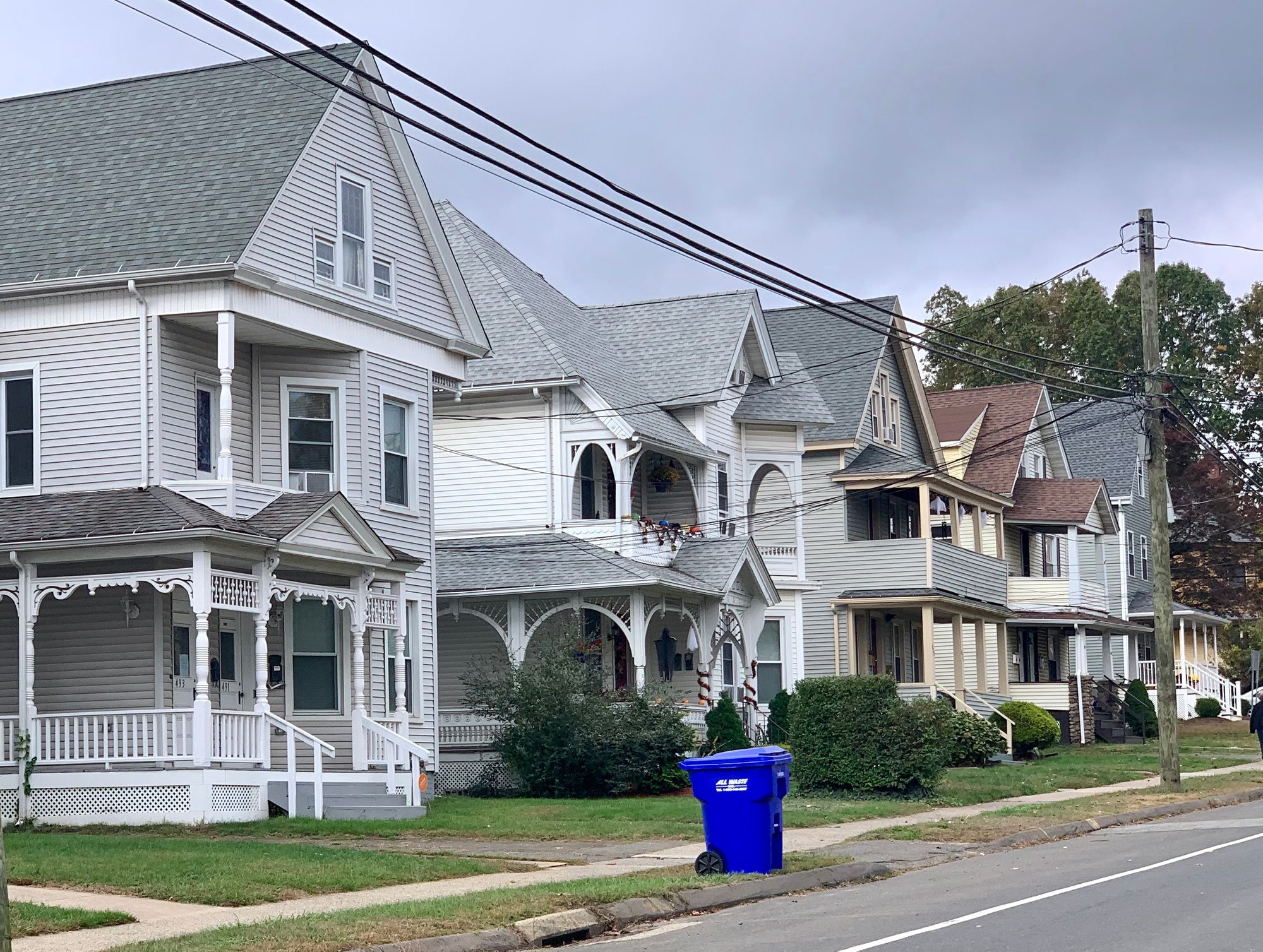 Stowe, Vermont
In Stowe, the downtown and nearby neighborhoods are defined by porches. What is unique about Stowe is that each building has its own "personality" which creates a series of different types of spaces, and not merely a connected row of buildings. In other words, each building is treated differently depending on the use and style of architecture that it represents. This gives the entire town, including residential buildings, a collection of memorable buildings where each porch adds to a greater and more interesting whole...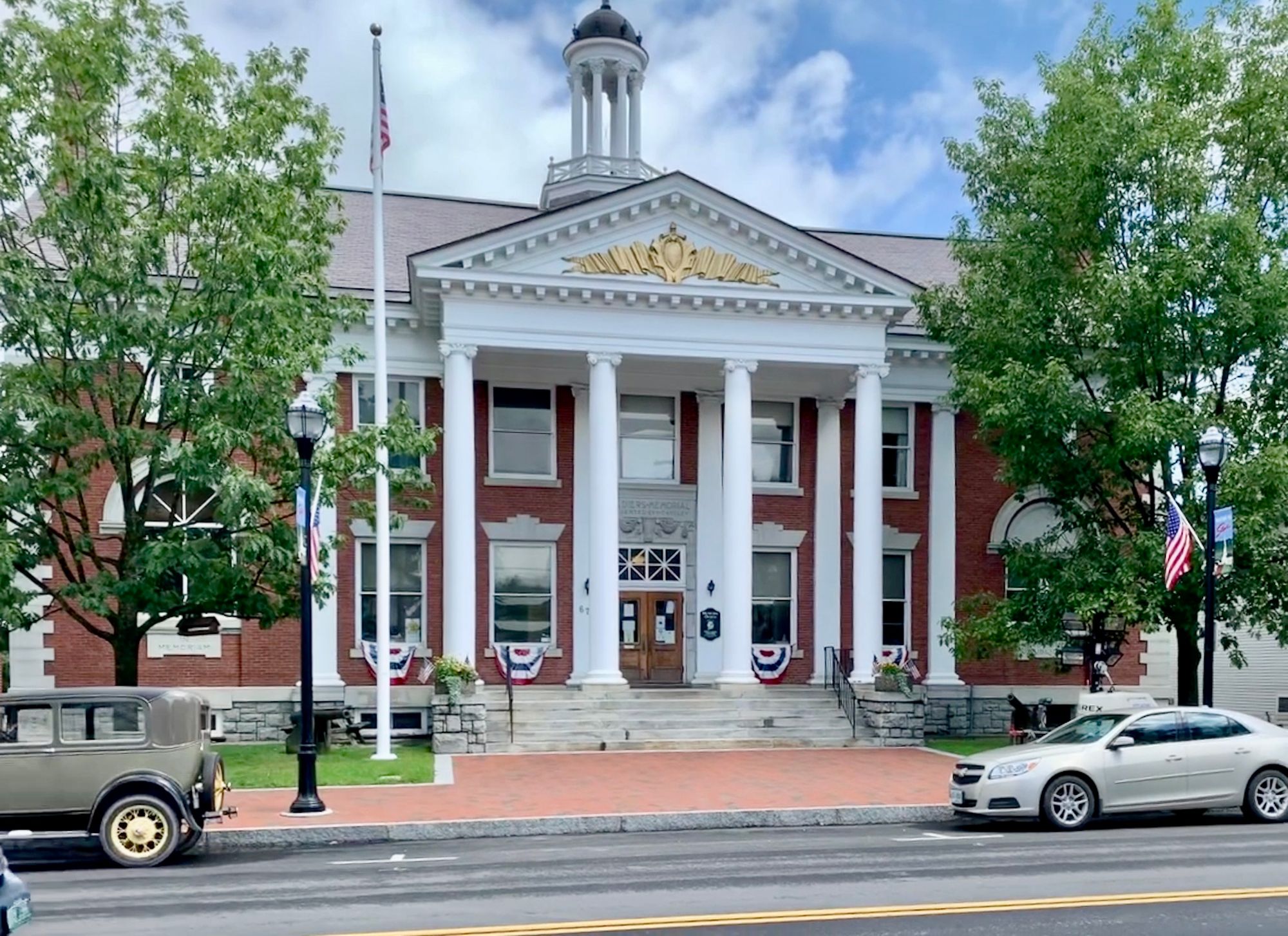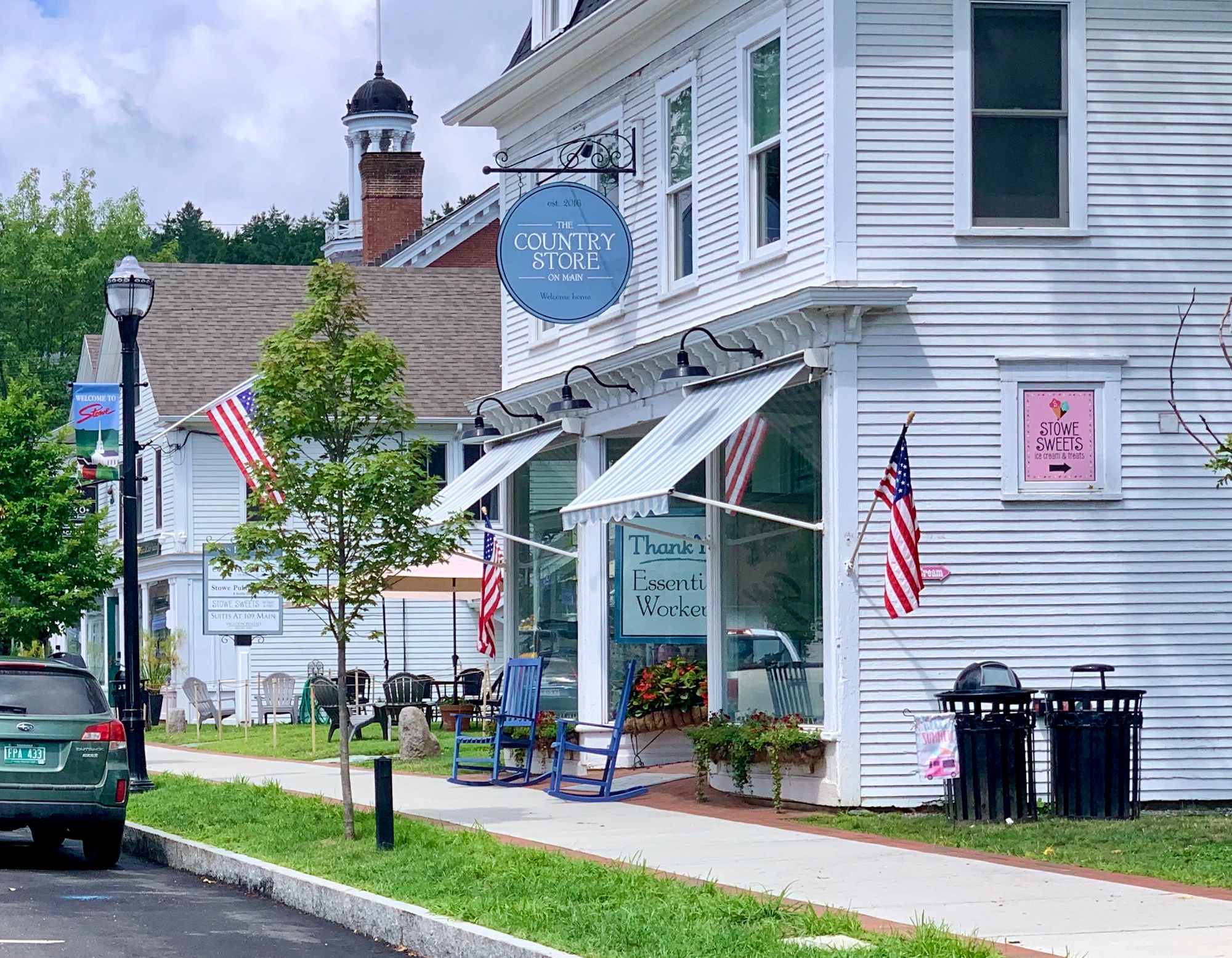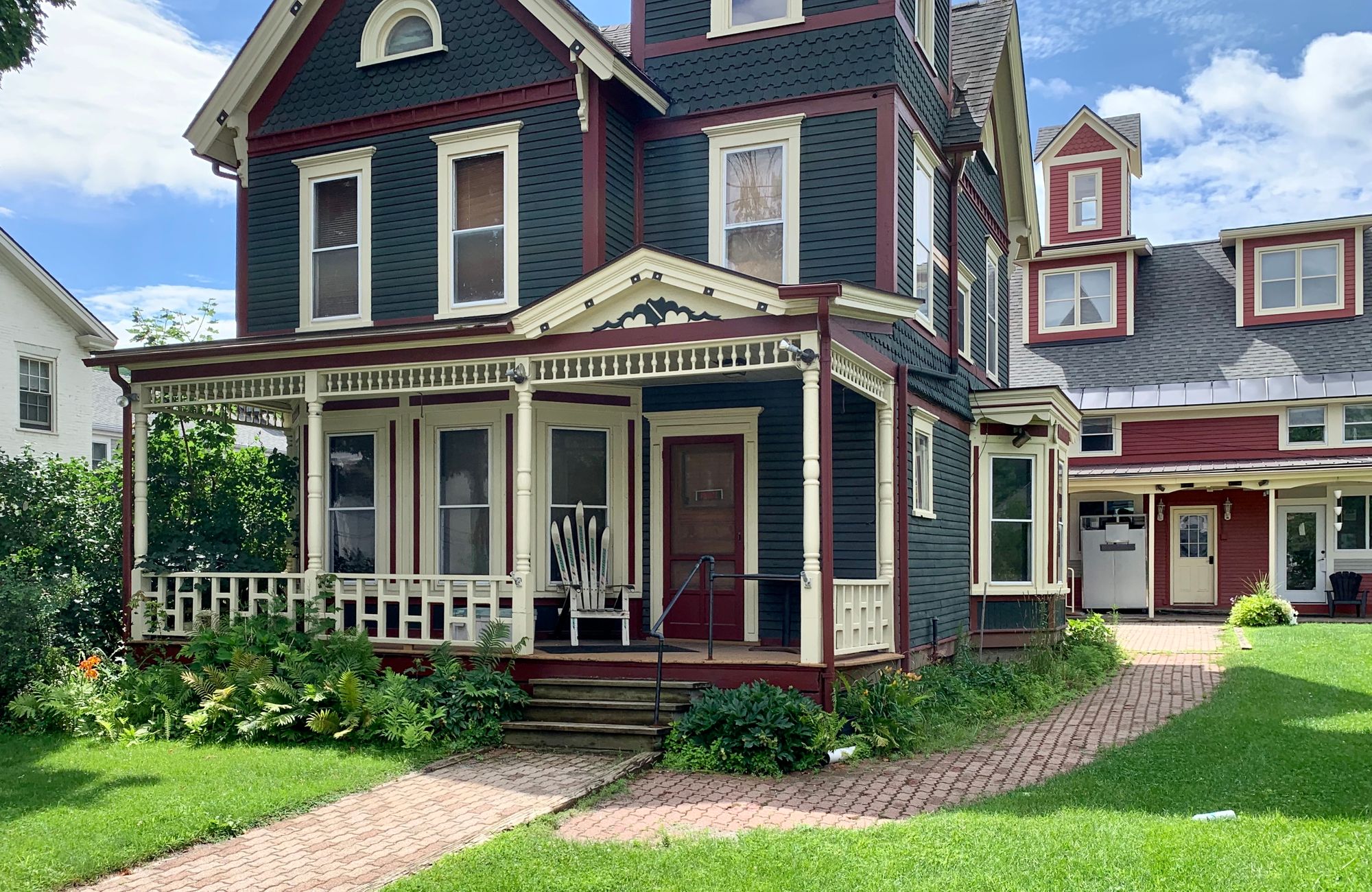 Balboa Island
In what is one of the most expensive real estate markets in North America outside of Lower Manhattan and Brooklyn, Balboa Island is known as a community of porches. There, people carry on most of their lives outdoors, whether on their plaza or a porch. Often, the two blend into a series of small spaces, which together serve as a family living room.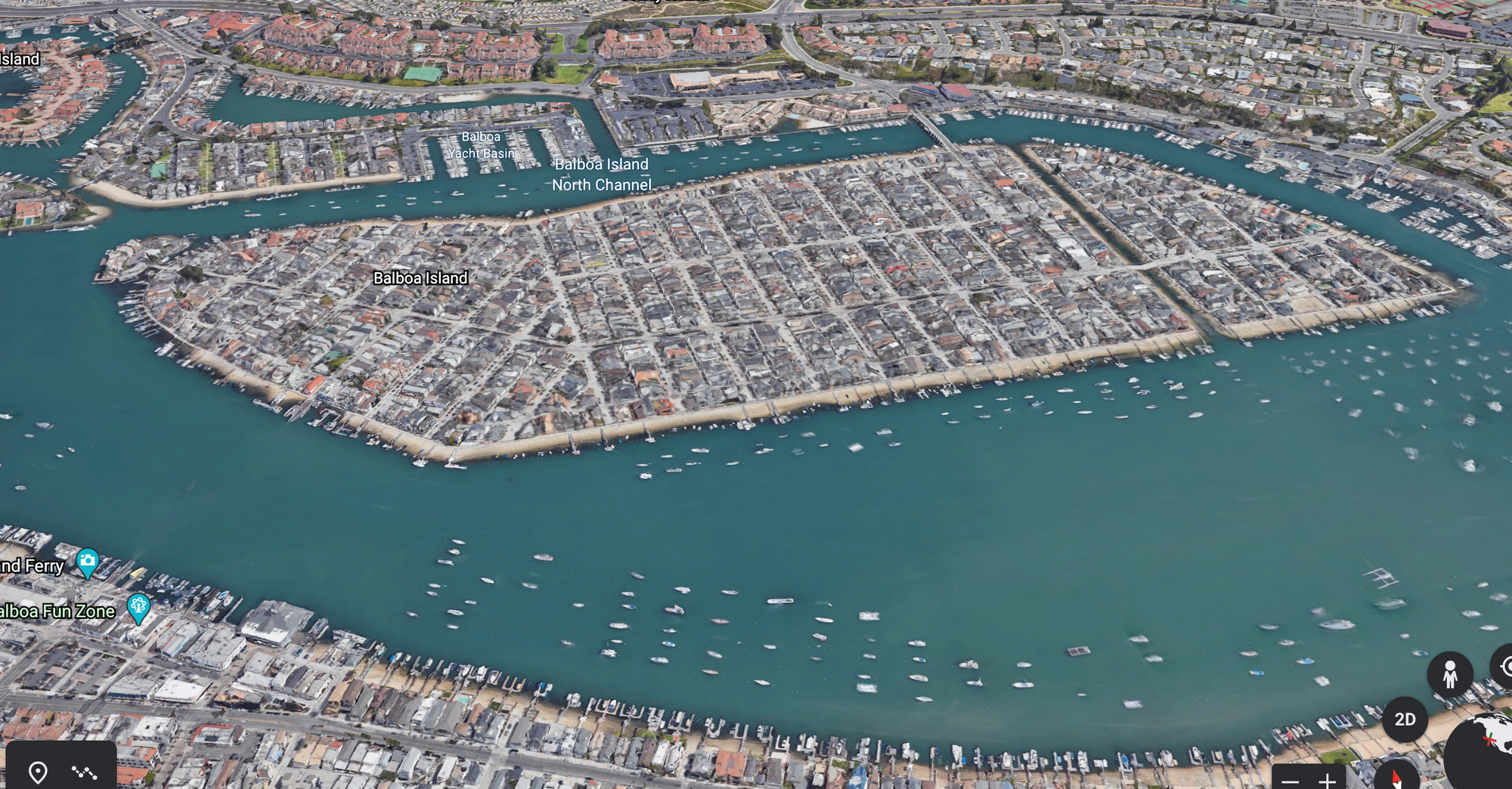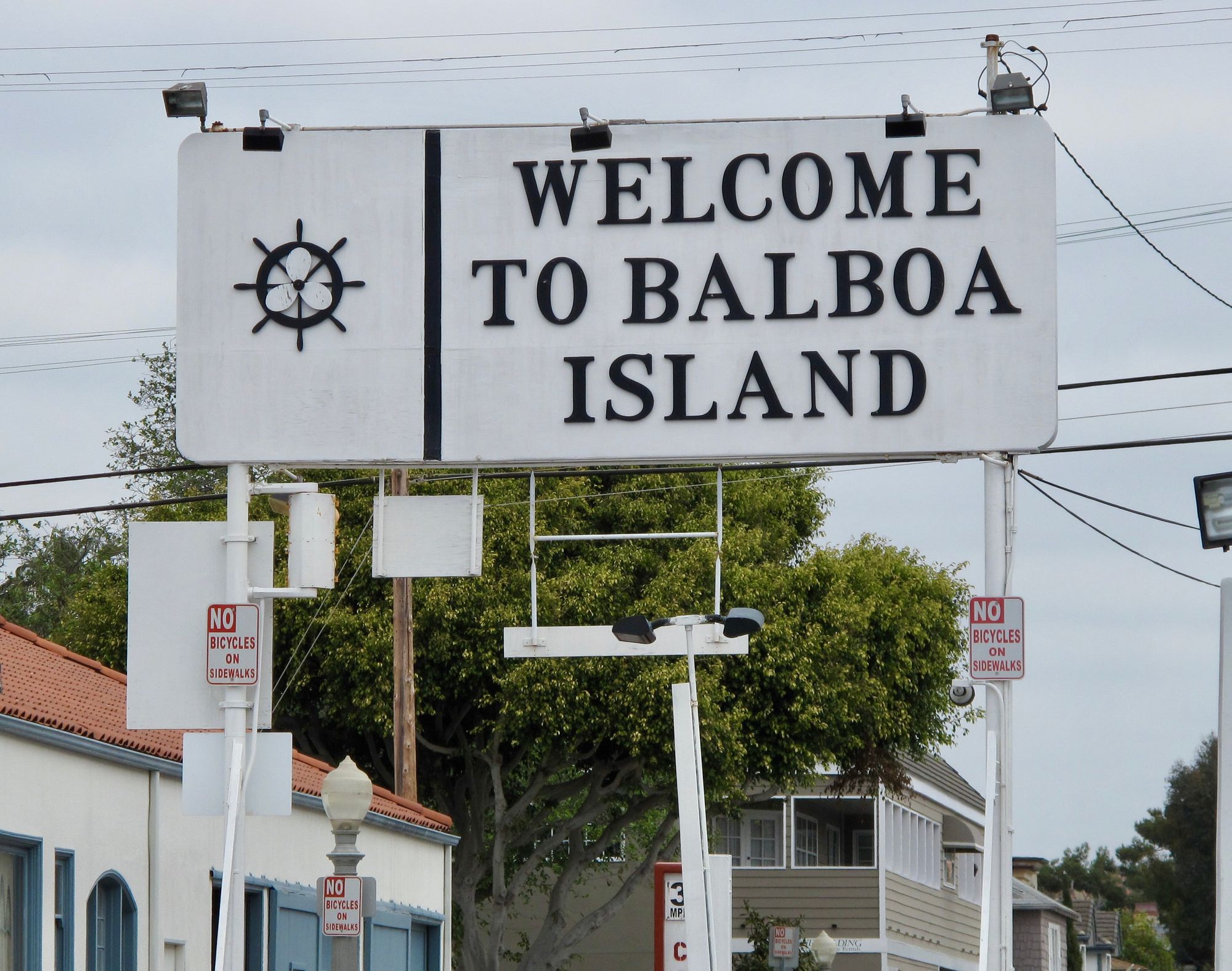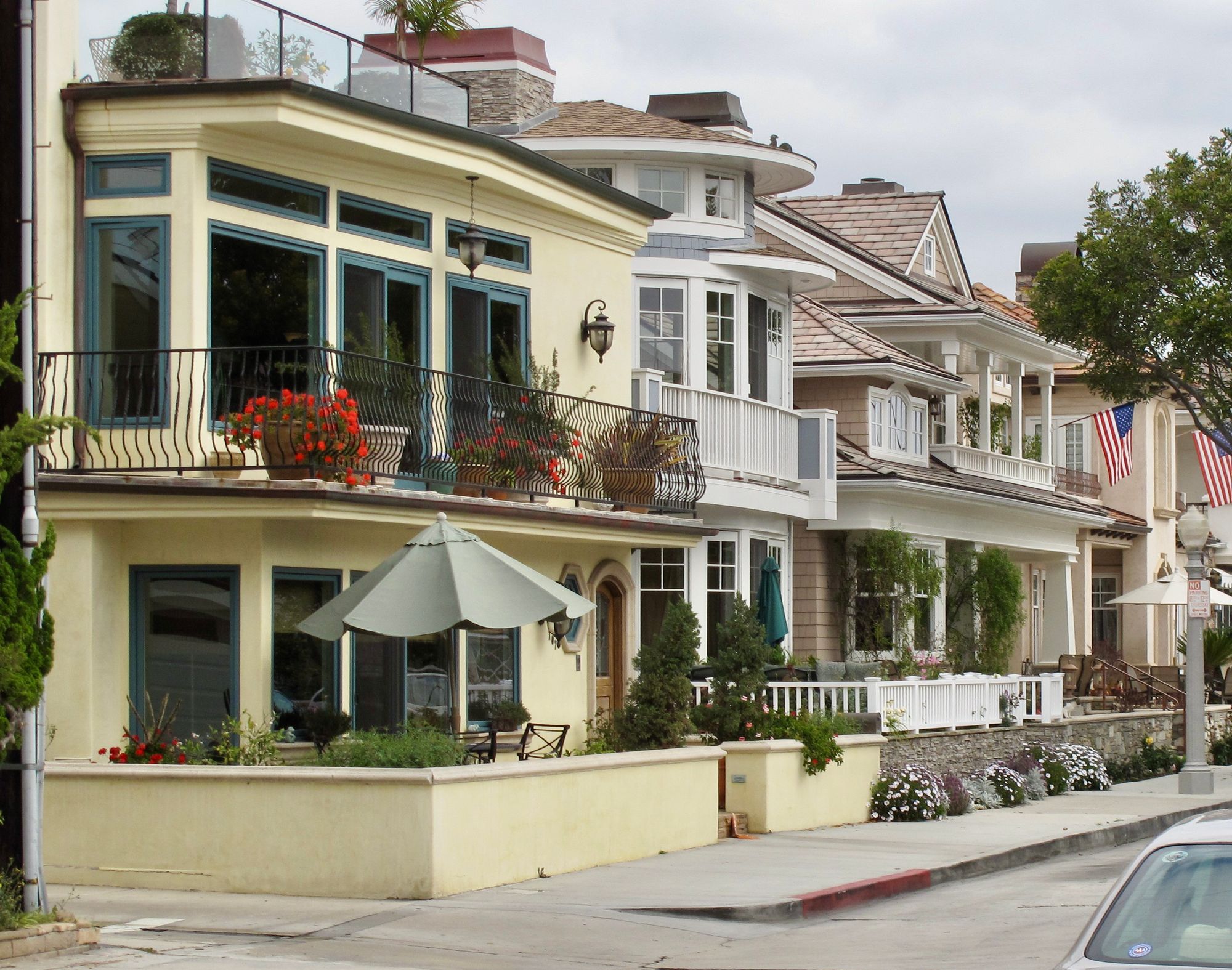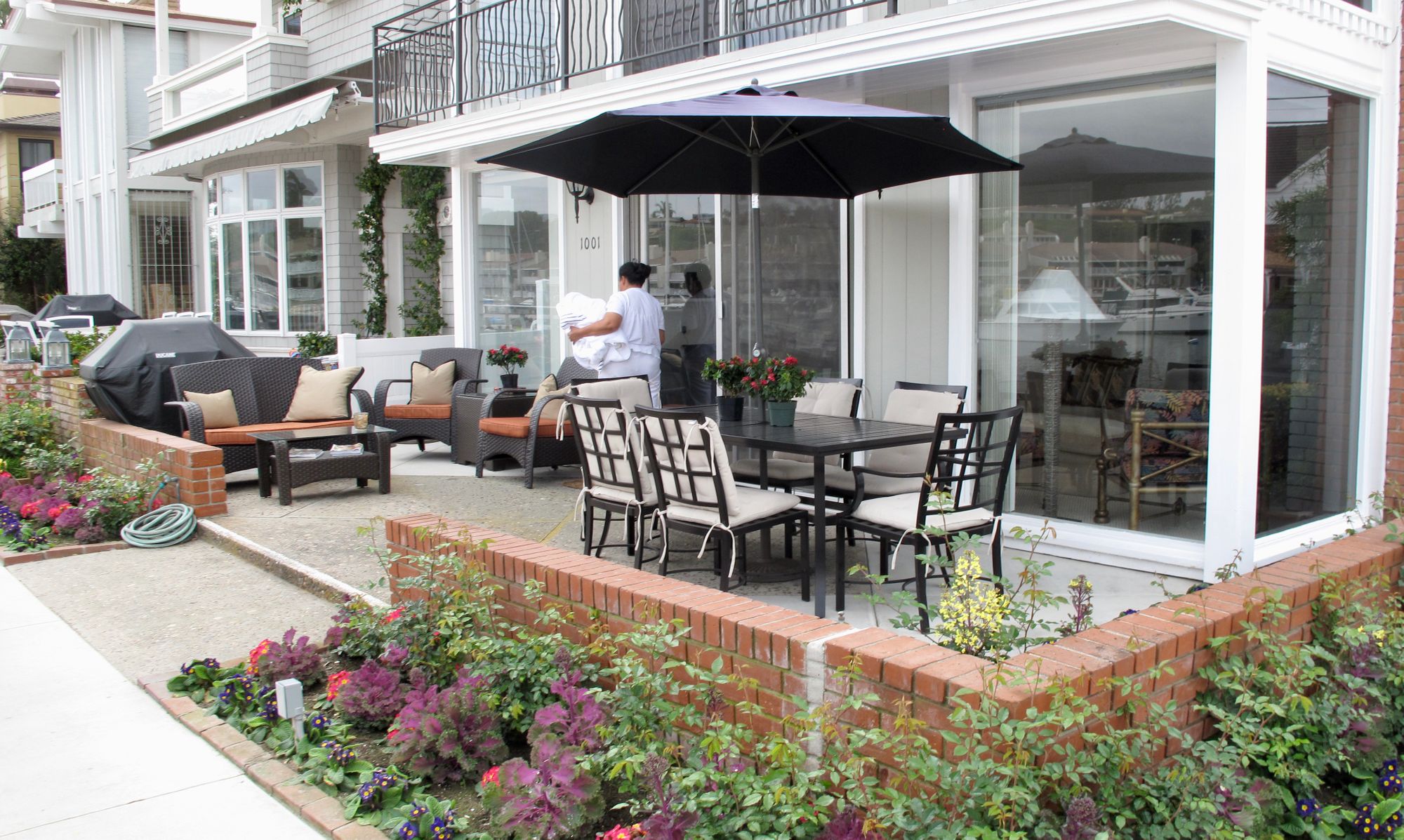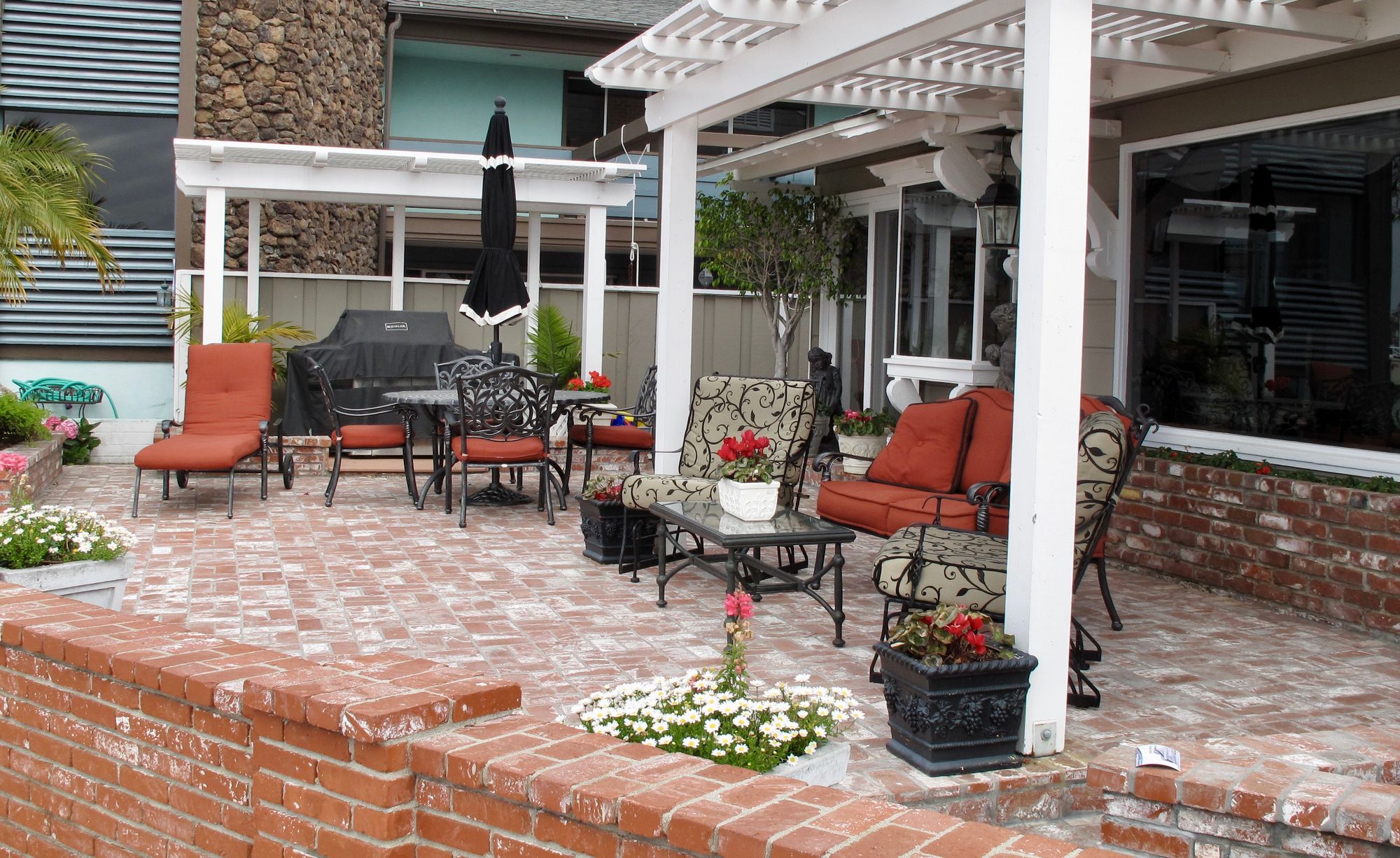 Delray and Palm Beach - Communities in Trouble
Unfortunately, Delray Beach has gone from a city of porches to one being consumed by garages, and Palm Beach has turned into a city full of streets of hedges where there is no social life.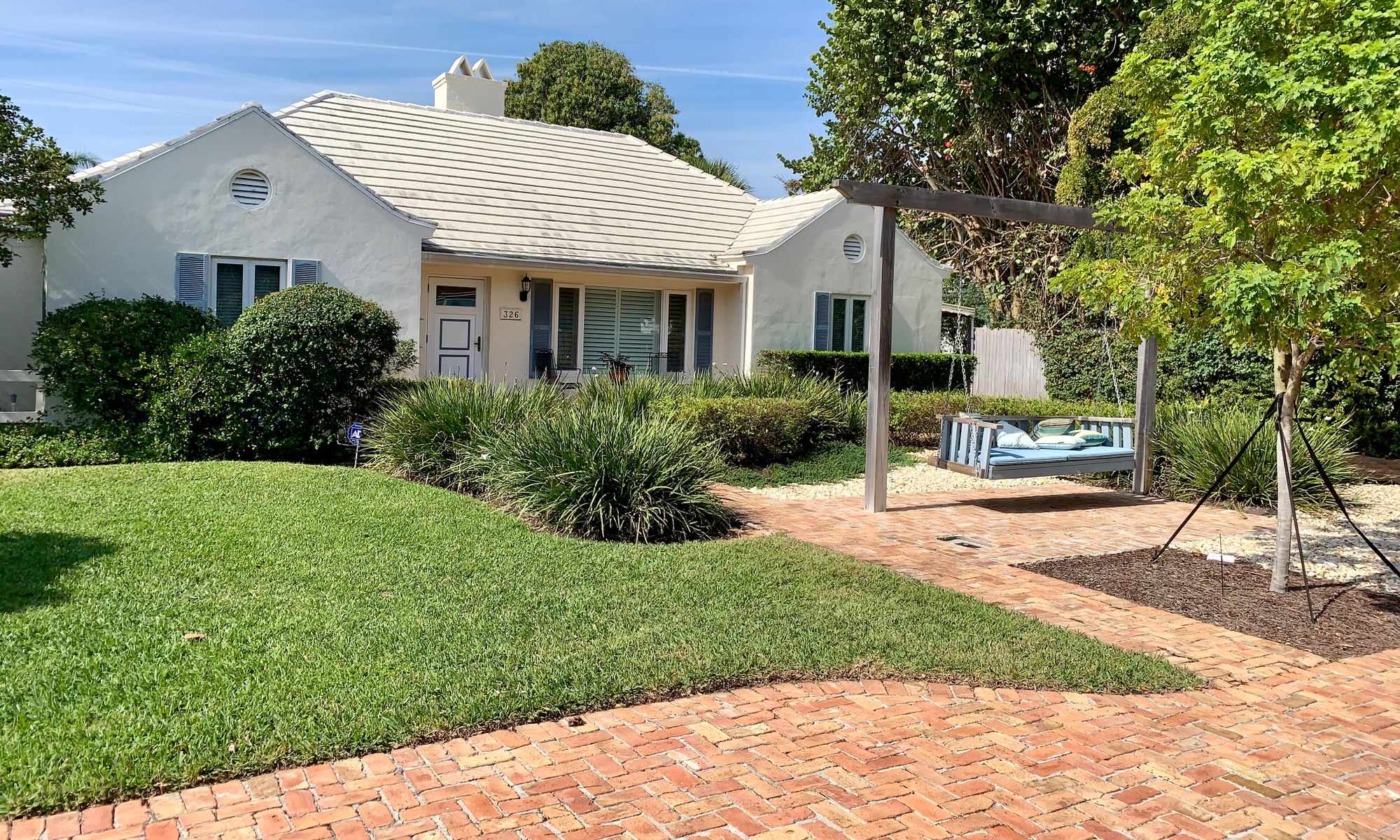 Replacing the unique character of historic neighborhoods which were once defined by porches are new developments defined by garage doors — creating a place where there is no sense of identity.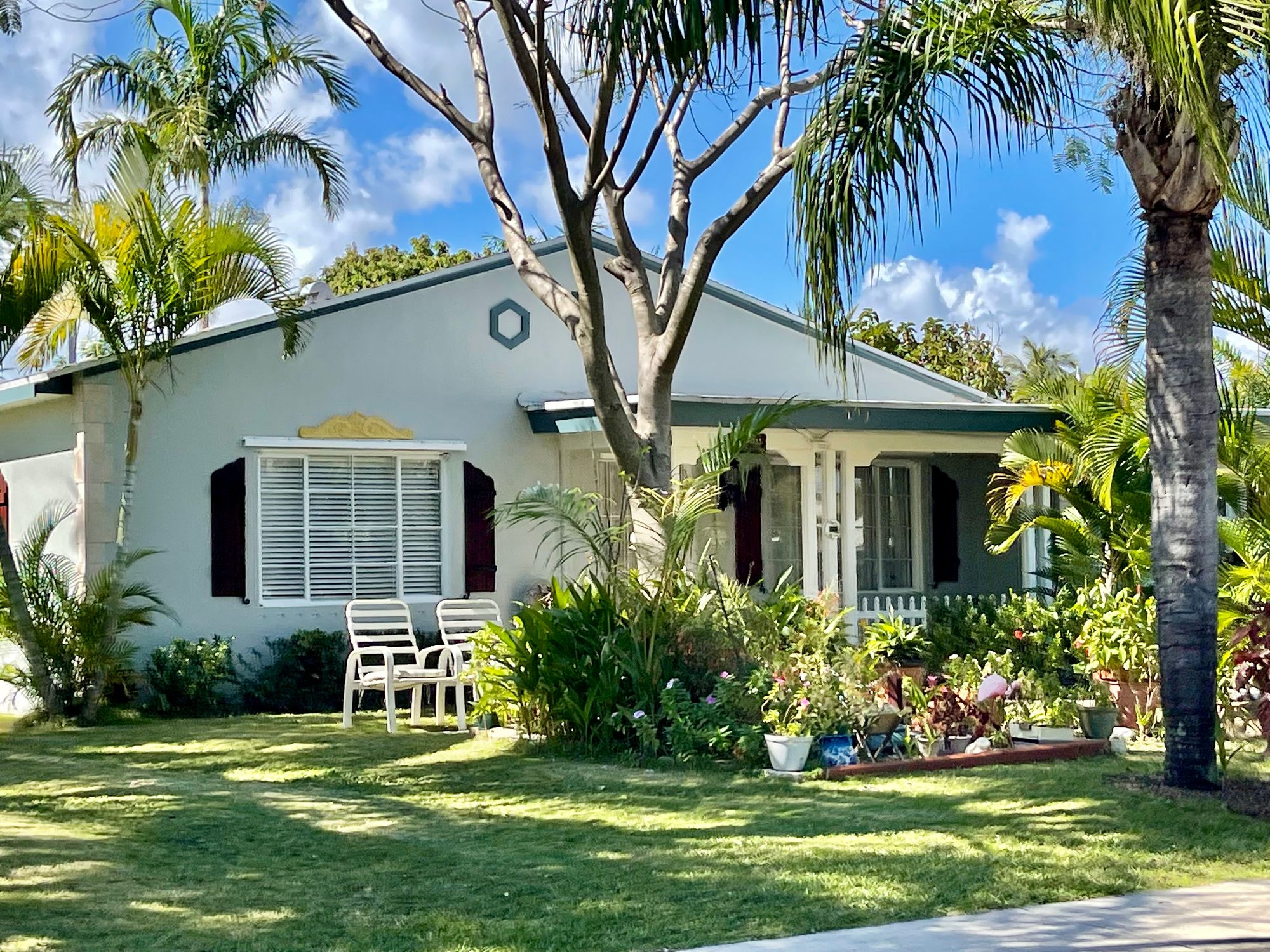 It seems that developers who specialize in building overpriced garages are doing so at the price of historic cottages and open neighborhood clusters that gave Delray so much social value.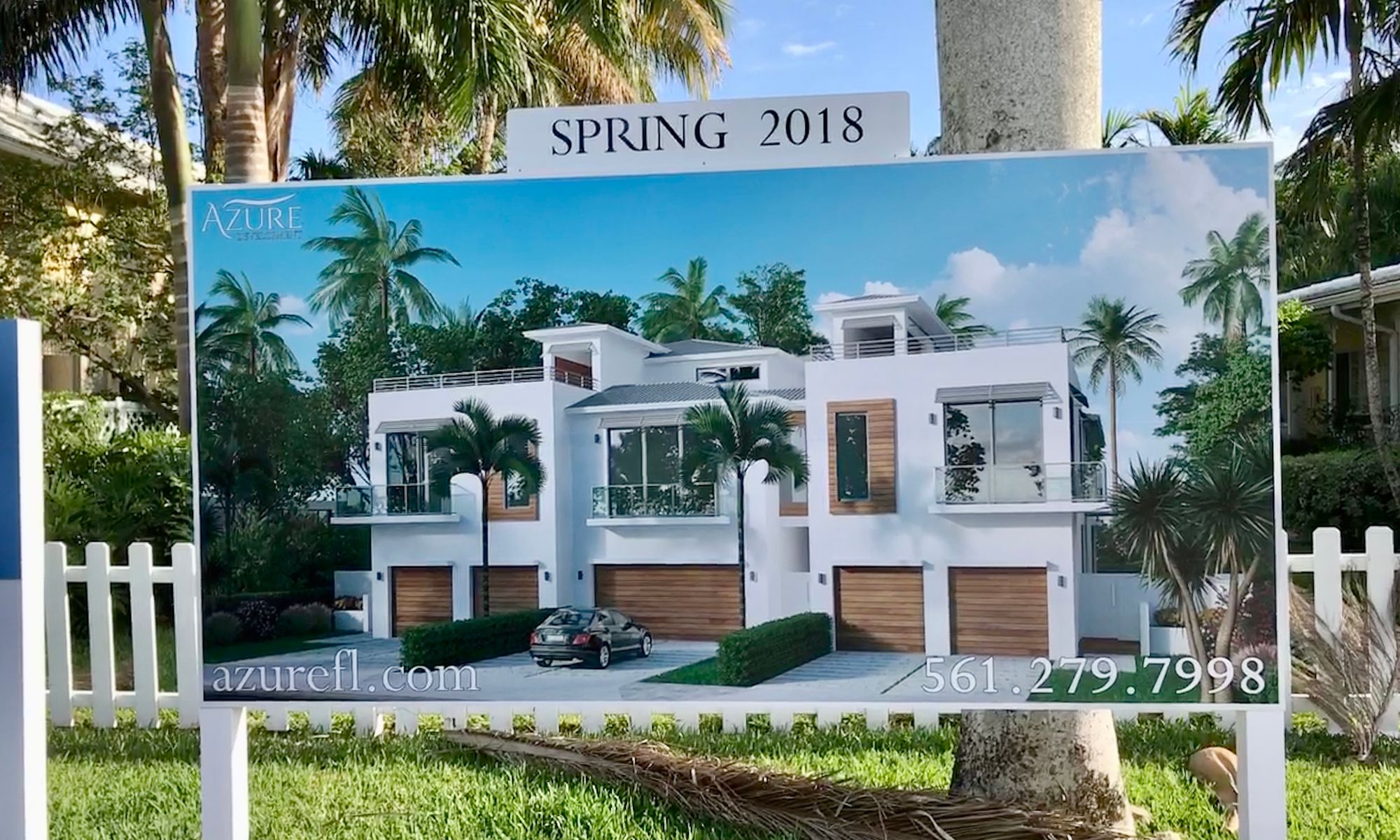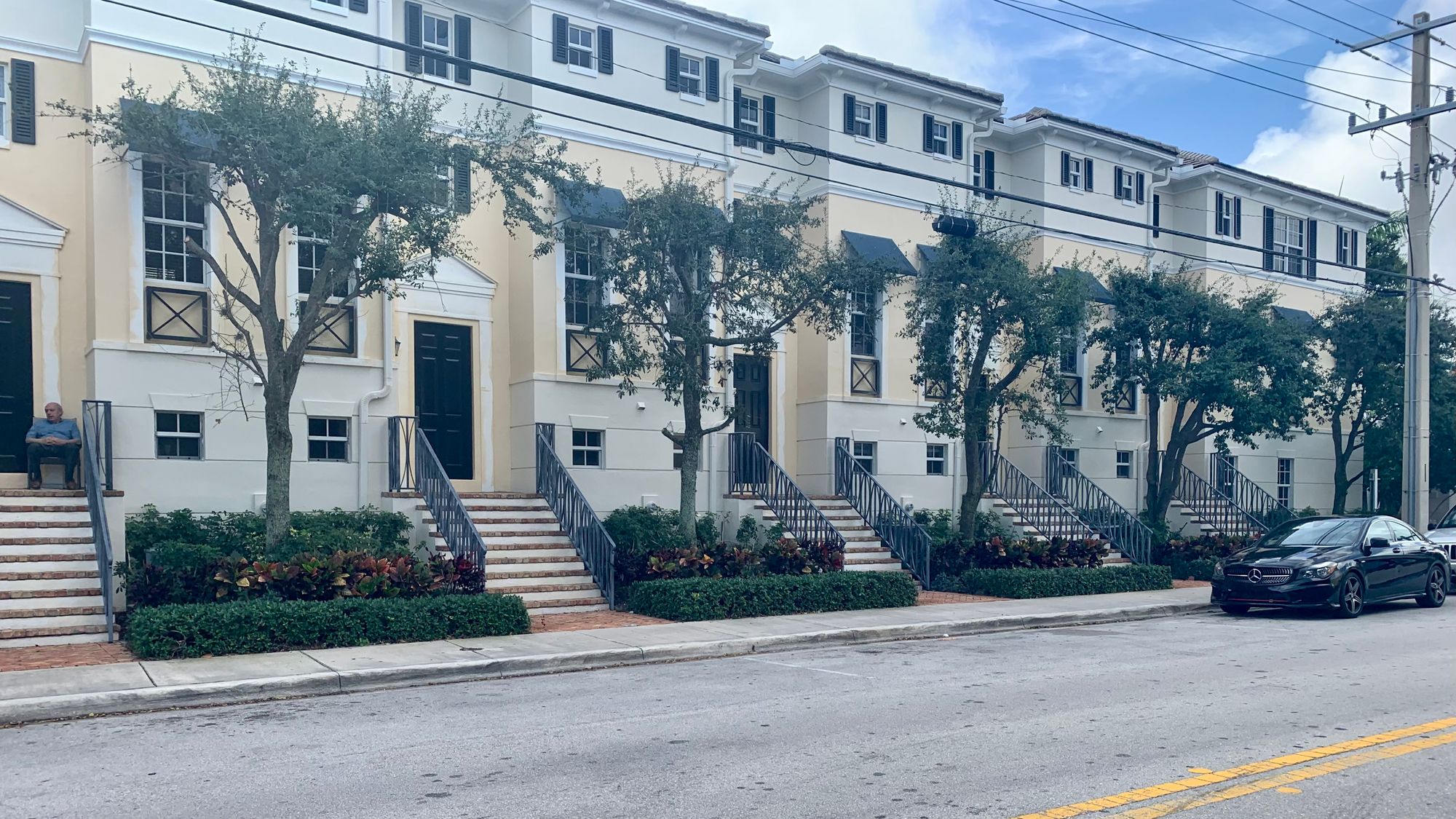 All too often, the way a house connects with the street is more about the building than about the people within. For example, houses dominated by garages that merely help them get in and out, or houses which only have lawns for aesthetic value but no porches.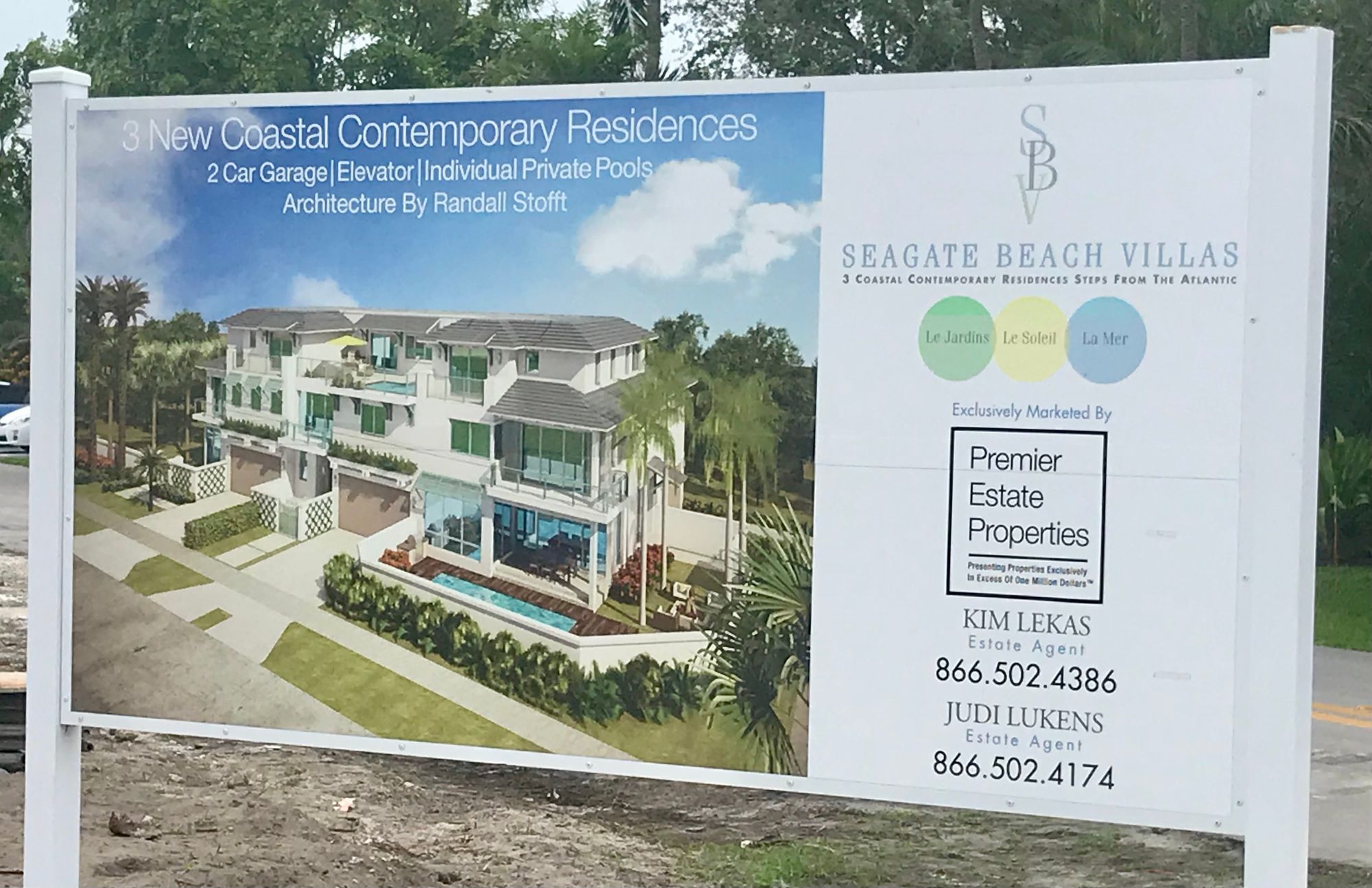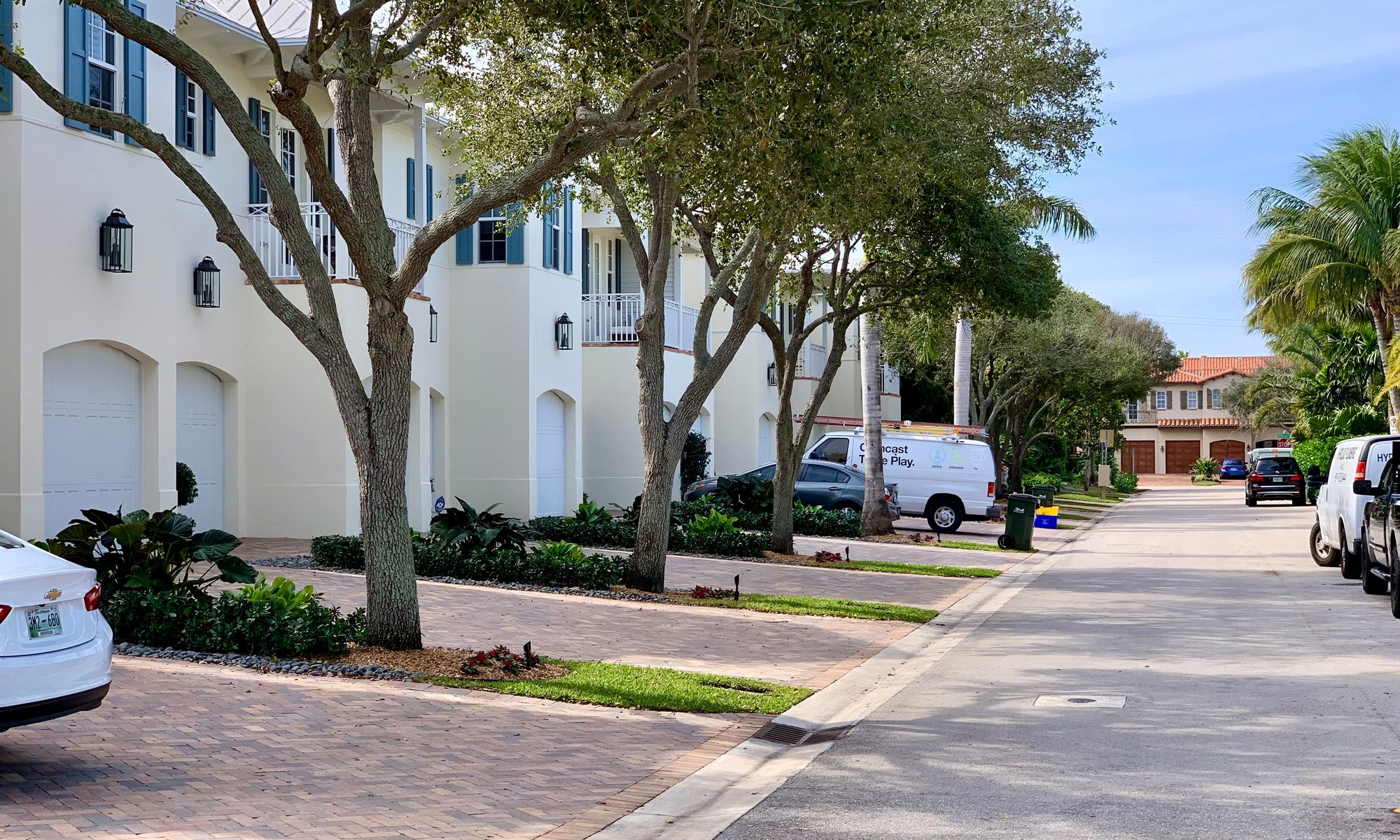 In another example of the disconnection between buildings and residential streets, nearby Palm Beach is dominated by hedges that hide everything that the community is about.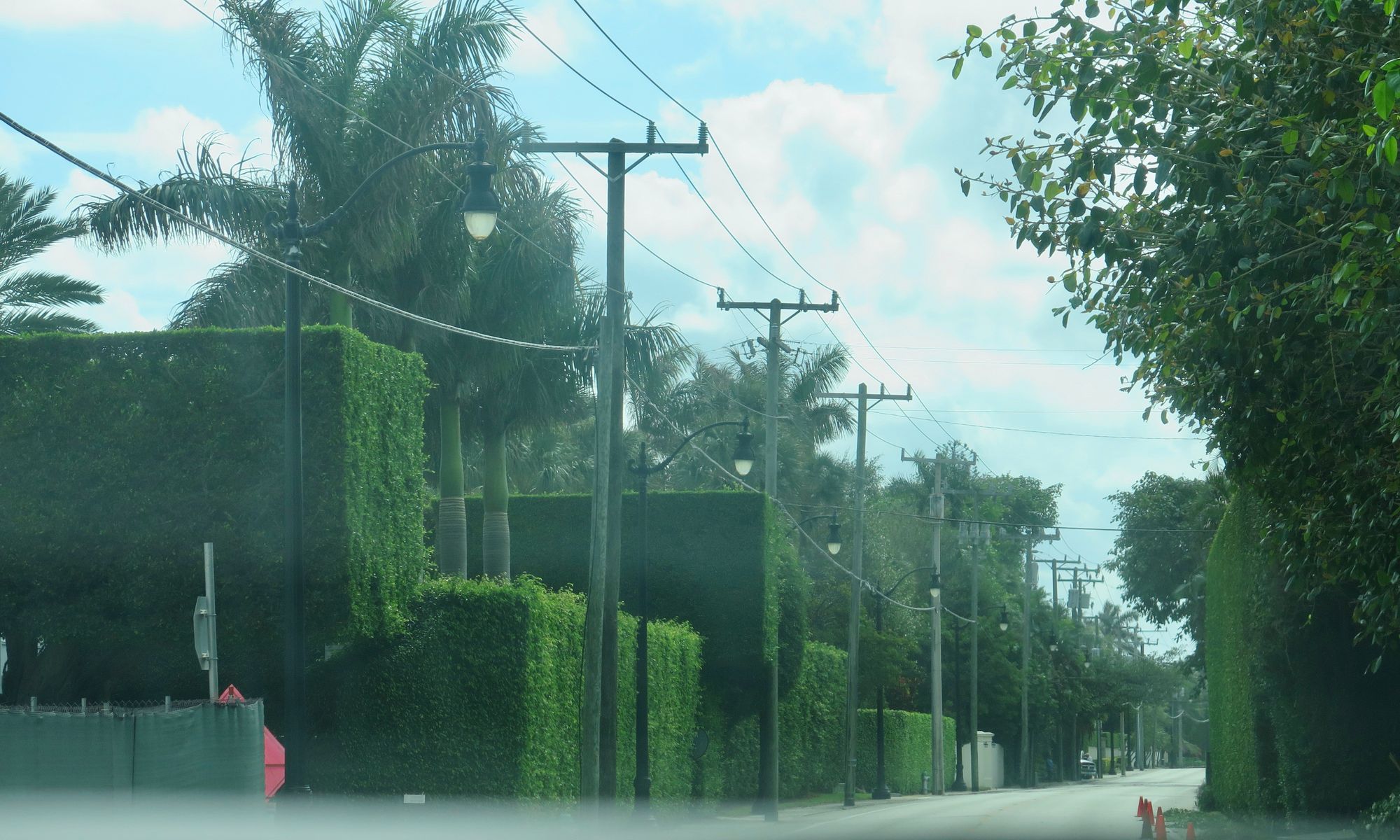 Main Street Porches
Many main streets have porches as main attractions. Saratoga Springs and Fremantle Australia are a couple of examples.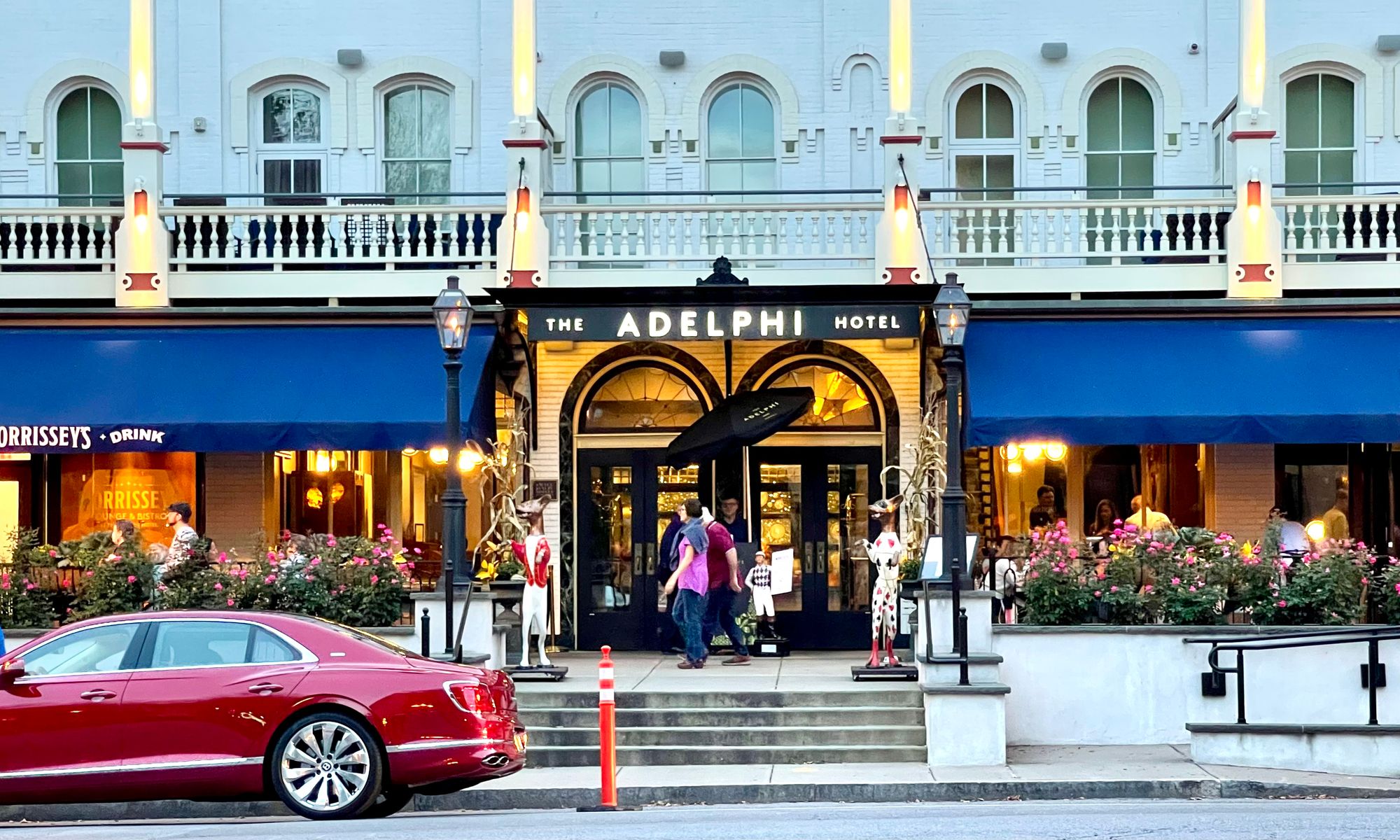 The Adelphi Hotel in Saratoga Springs has a porch/plaza as a key part of the entrance in front of their hotel.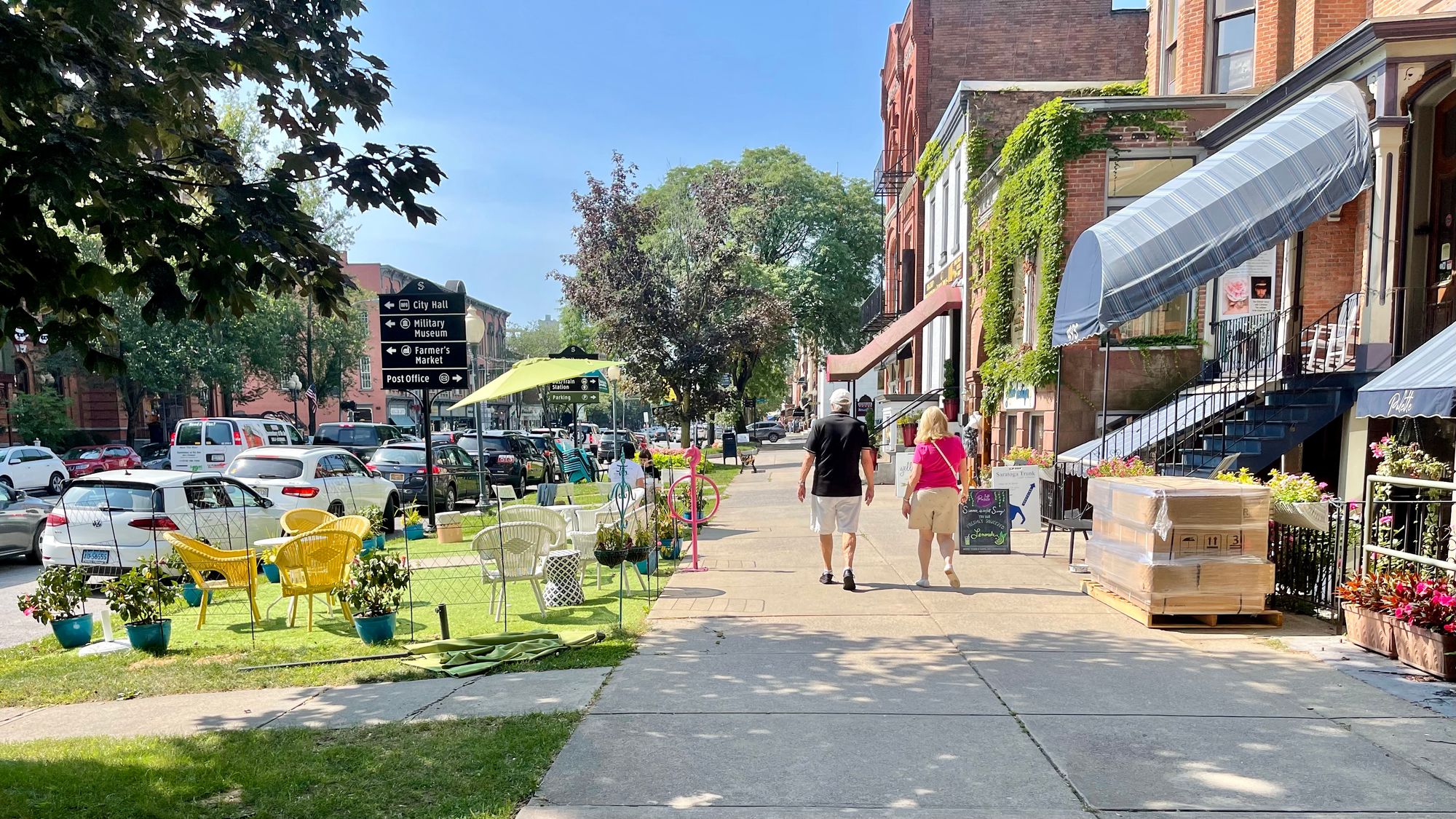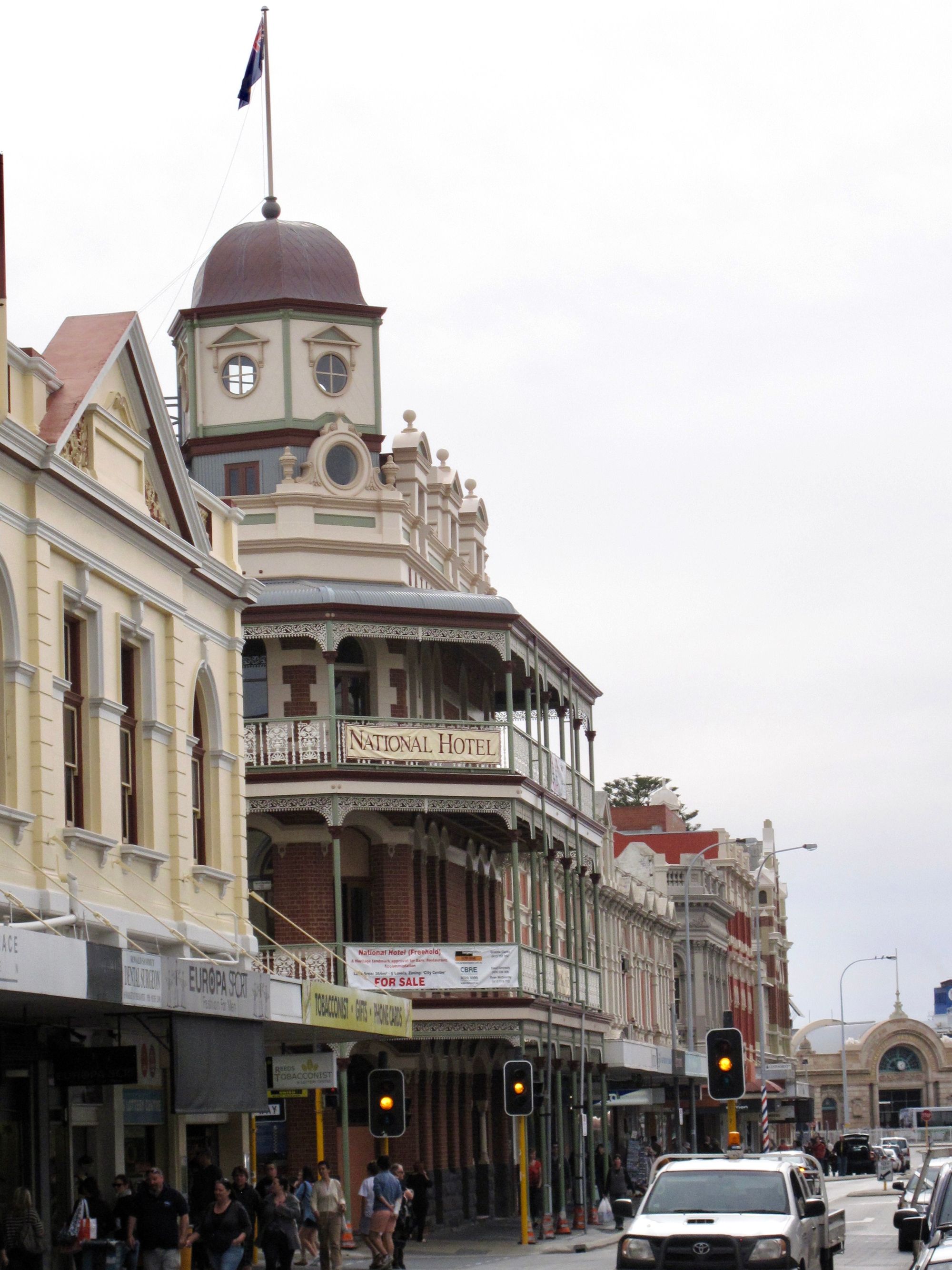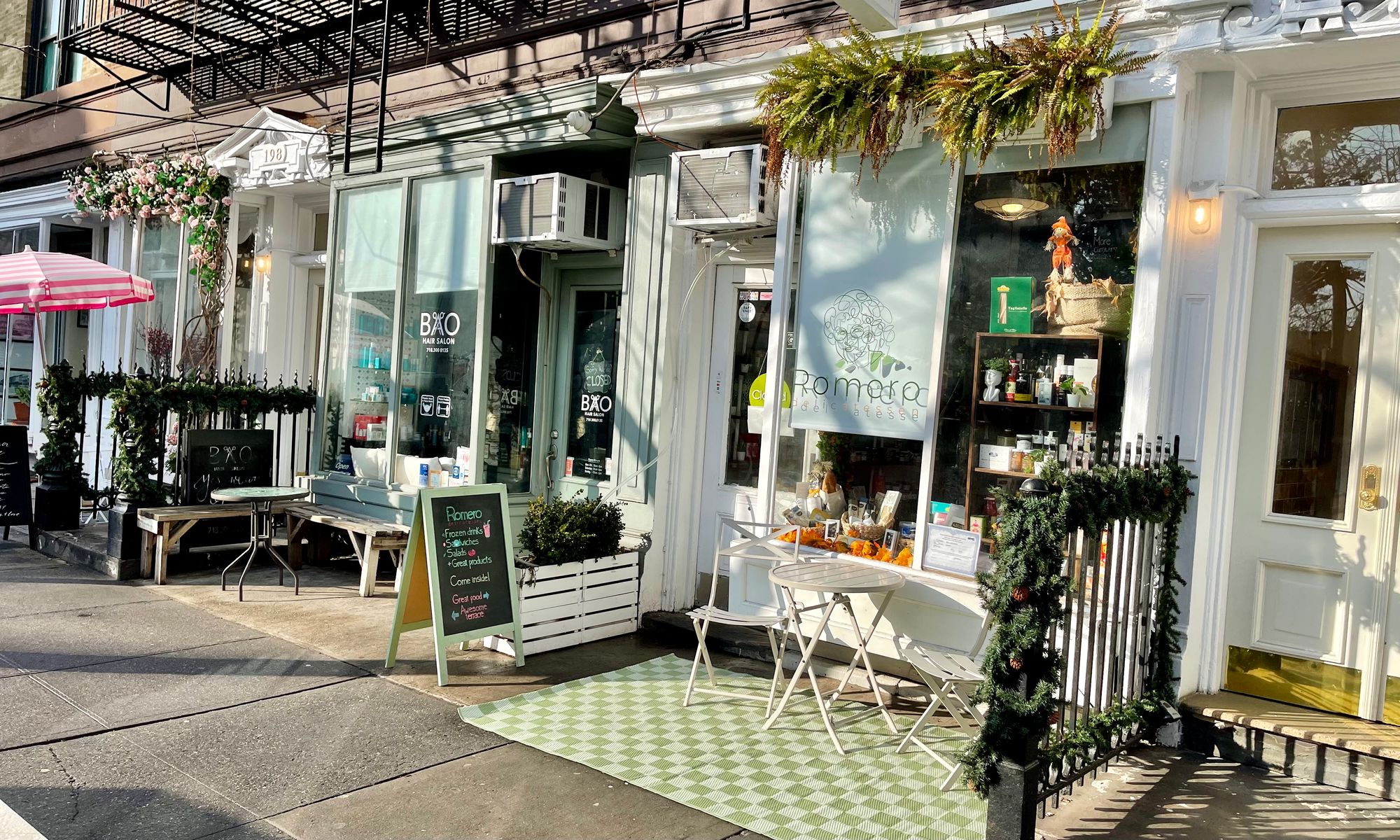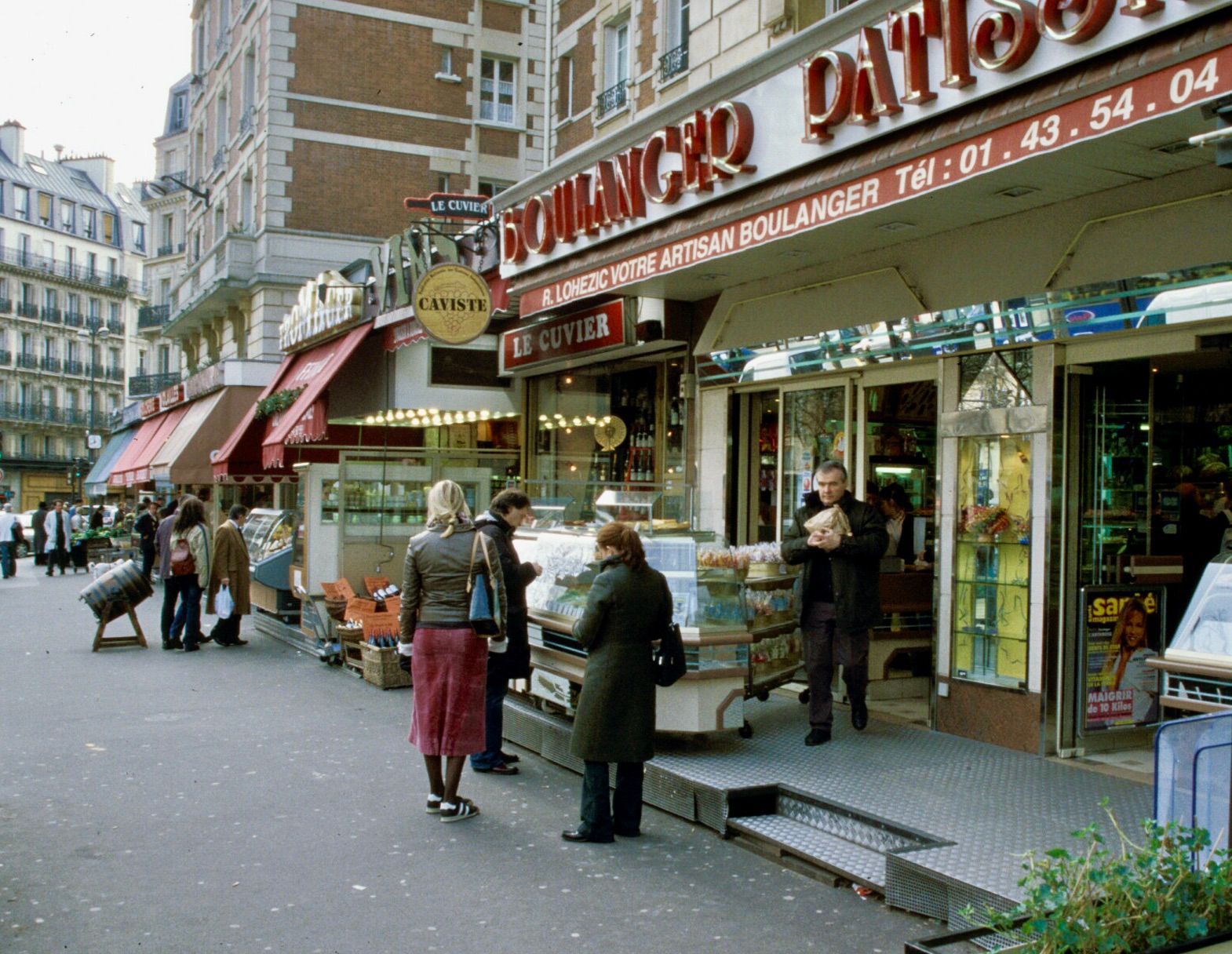 From our post on two key buildings in Paris and Brooklyn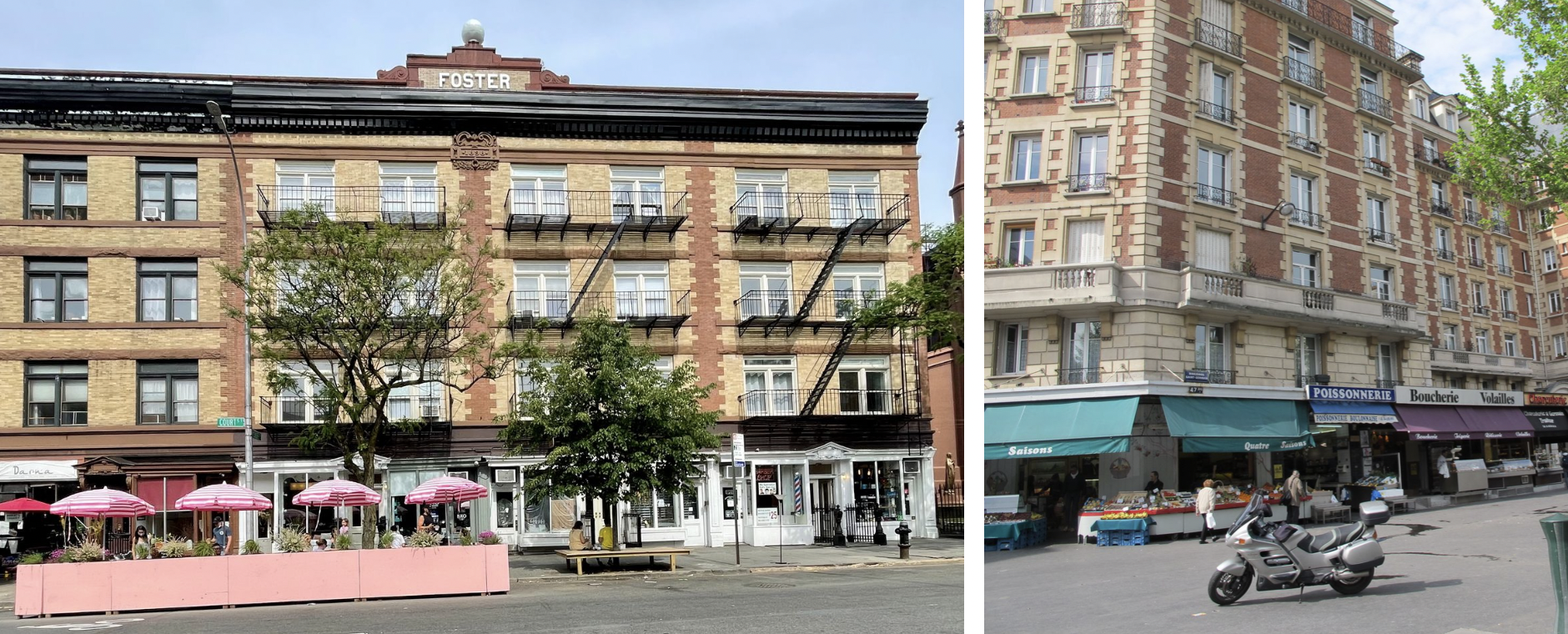 Takeaways:
Porches allow people to show their pride in their homes and businesses. People use, take care of them and decorate them and in so doing, show who they are and what their values are. Porches are a place through which people express themselves, and reach out to others as an extension of their everyday lives.  
Part of what makes a porch welcoming is the care that people put into things like holiday decorations or year-round displays. It may seem simple, but potted plants, a holiday wreath, or even a couple of rocking chairs can begin to tell a story of a space that is primed for conversations with neighbors and friends.
The resulting authentic, bottom-up variety adds life and interest to our neighborhoods, which might otherwise lie dormant. It's a win-win when this community character is invited to come out.
Where there are porches, there are often sidewalks, which are frequently set back slightly from the street for safety reasons. The placement of sidewalks closer to front porches brings people in closer contact, and this proximity suggests that people are sharing their property with others.
Even beyond residential homes, buildings of all types can use porches as an opportunity to build up social life – especially when those porches are connected to other destinations and public spaces.
All of this is a lesson for us: we need porches, or porch-like spaces, not only on homes, but on other establishments and public buildings, as well. We need to intentionally build places where public meets private, where individual meets community, where inside meets outside, and where identity can comfortably express itself.
---
Further Reading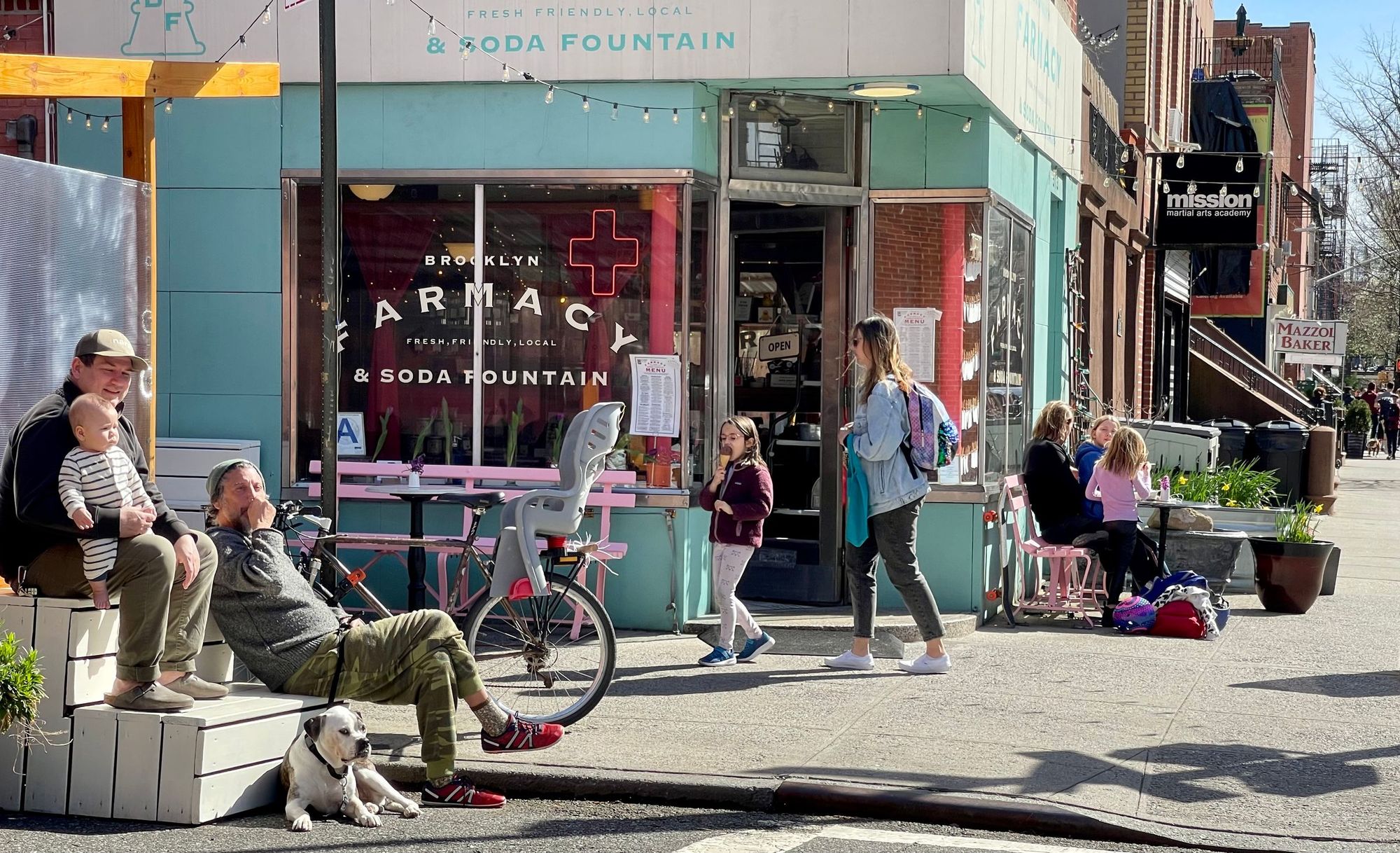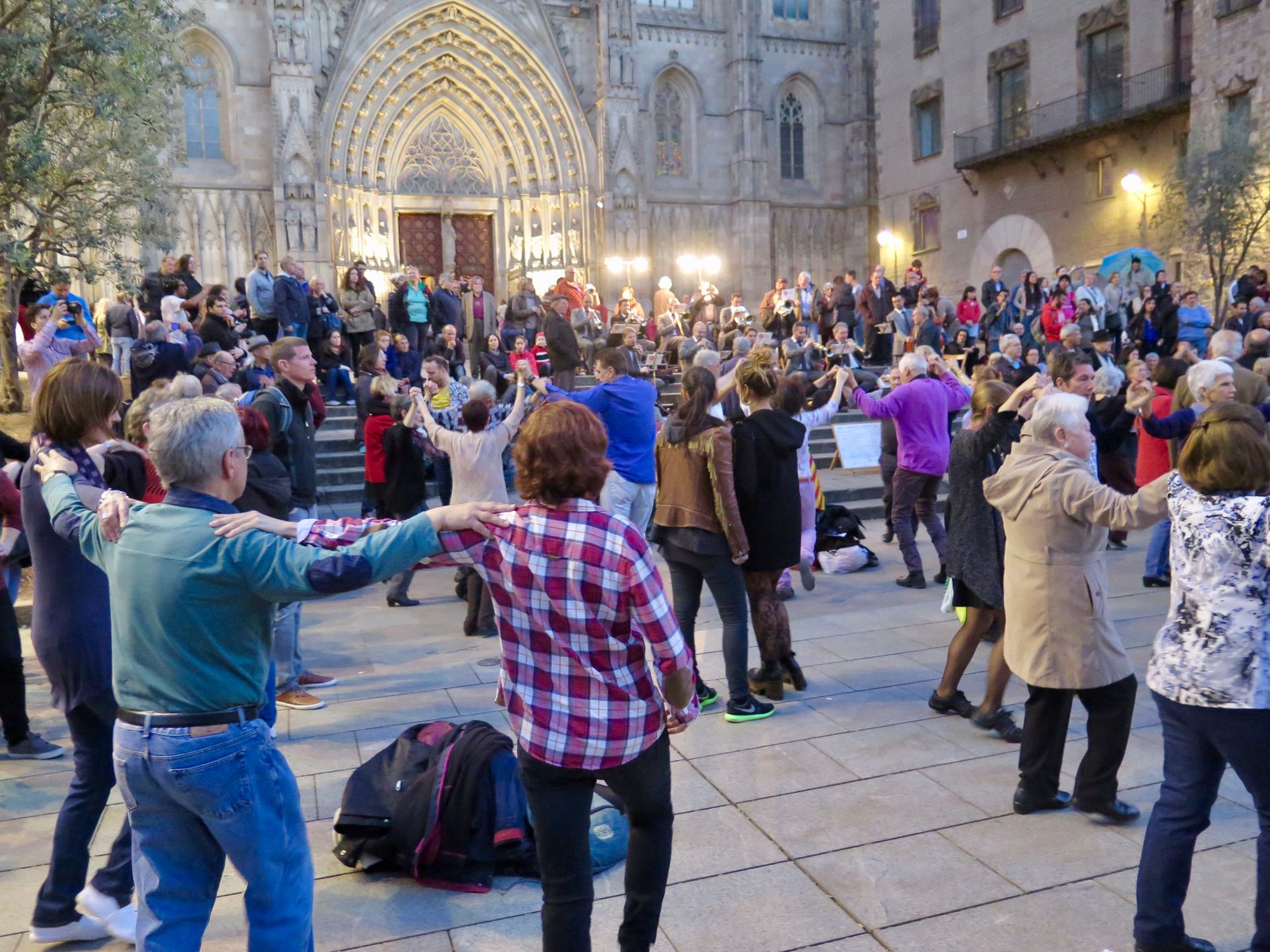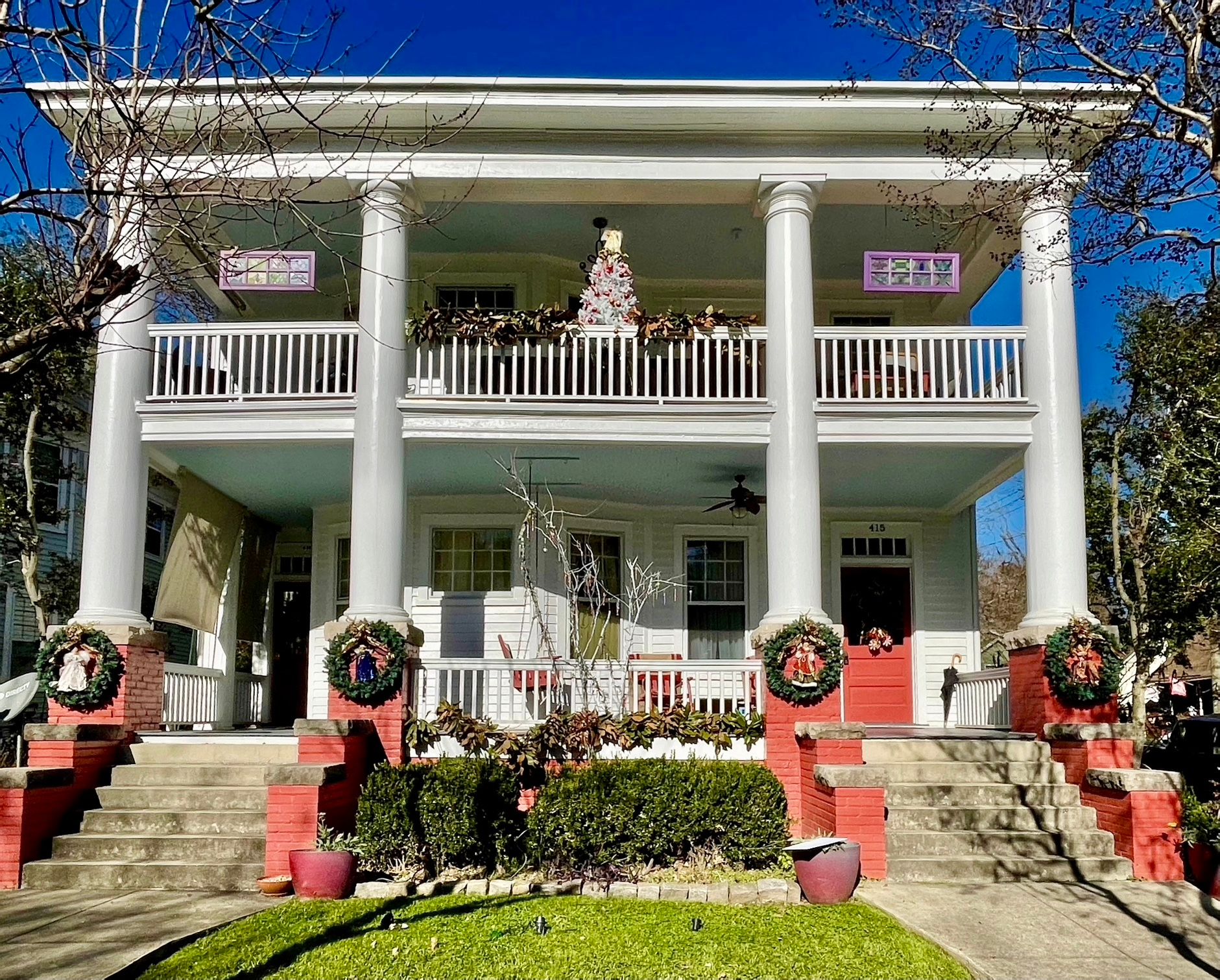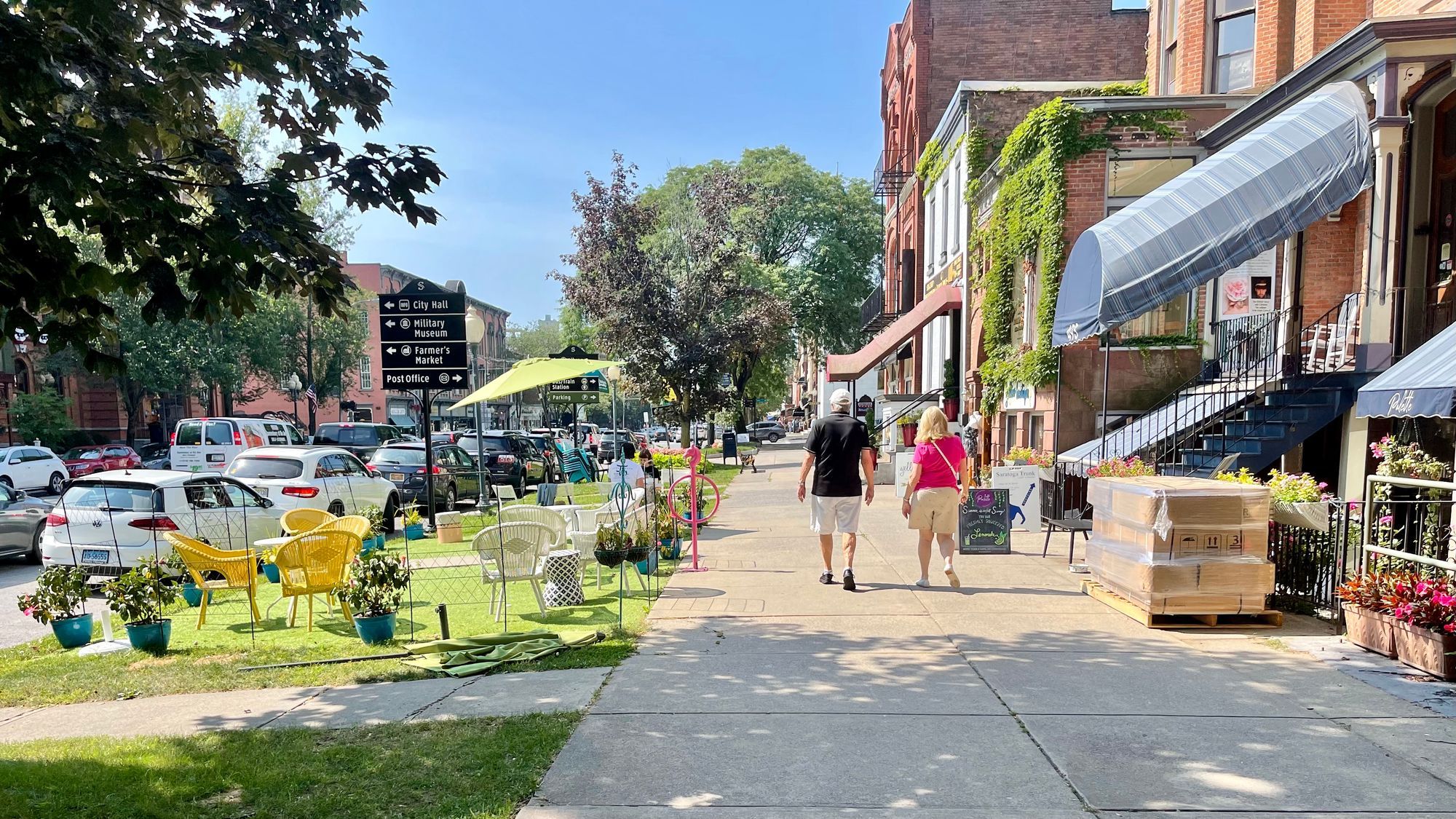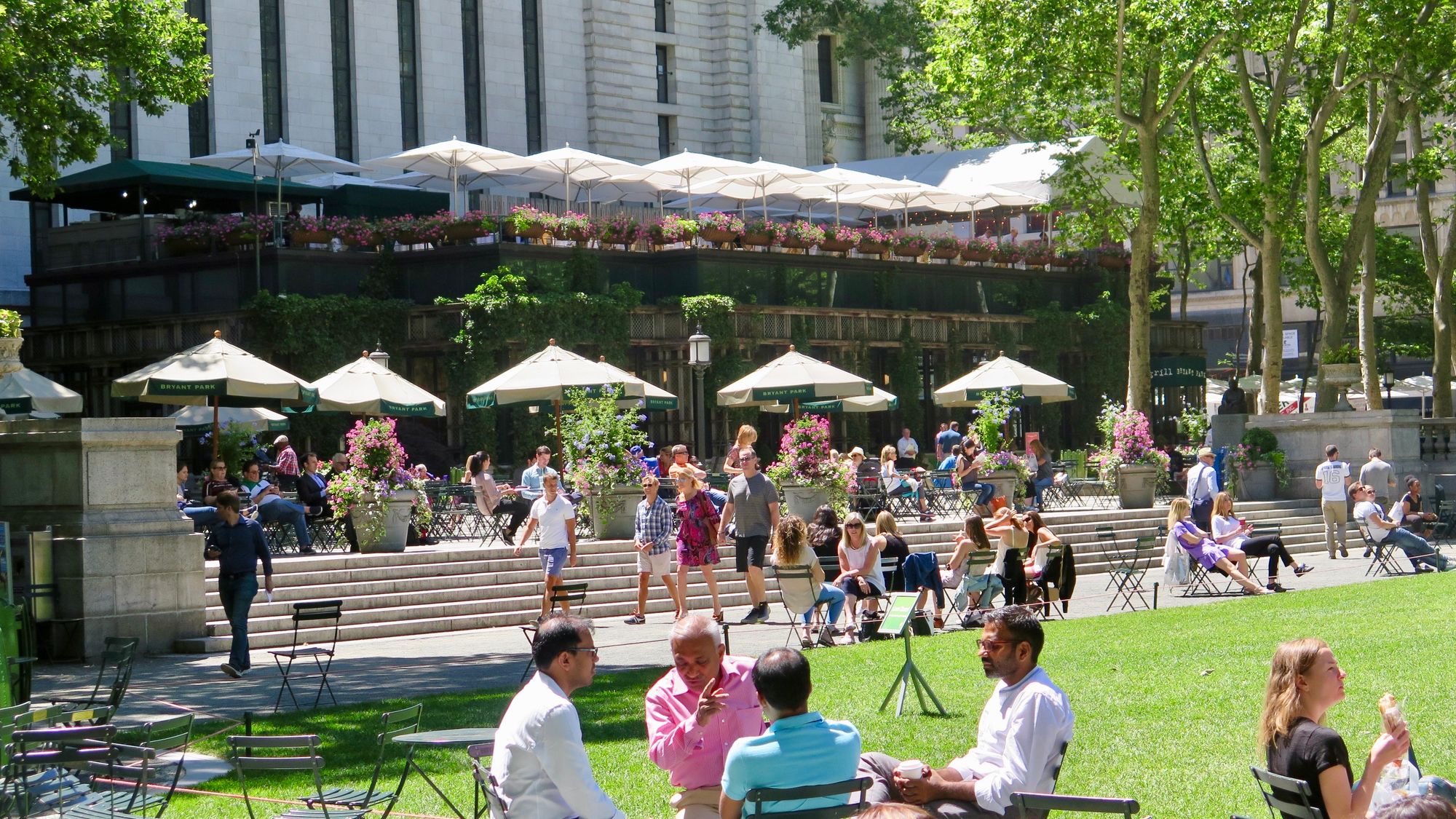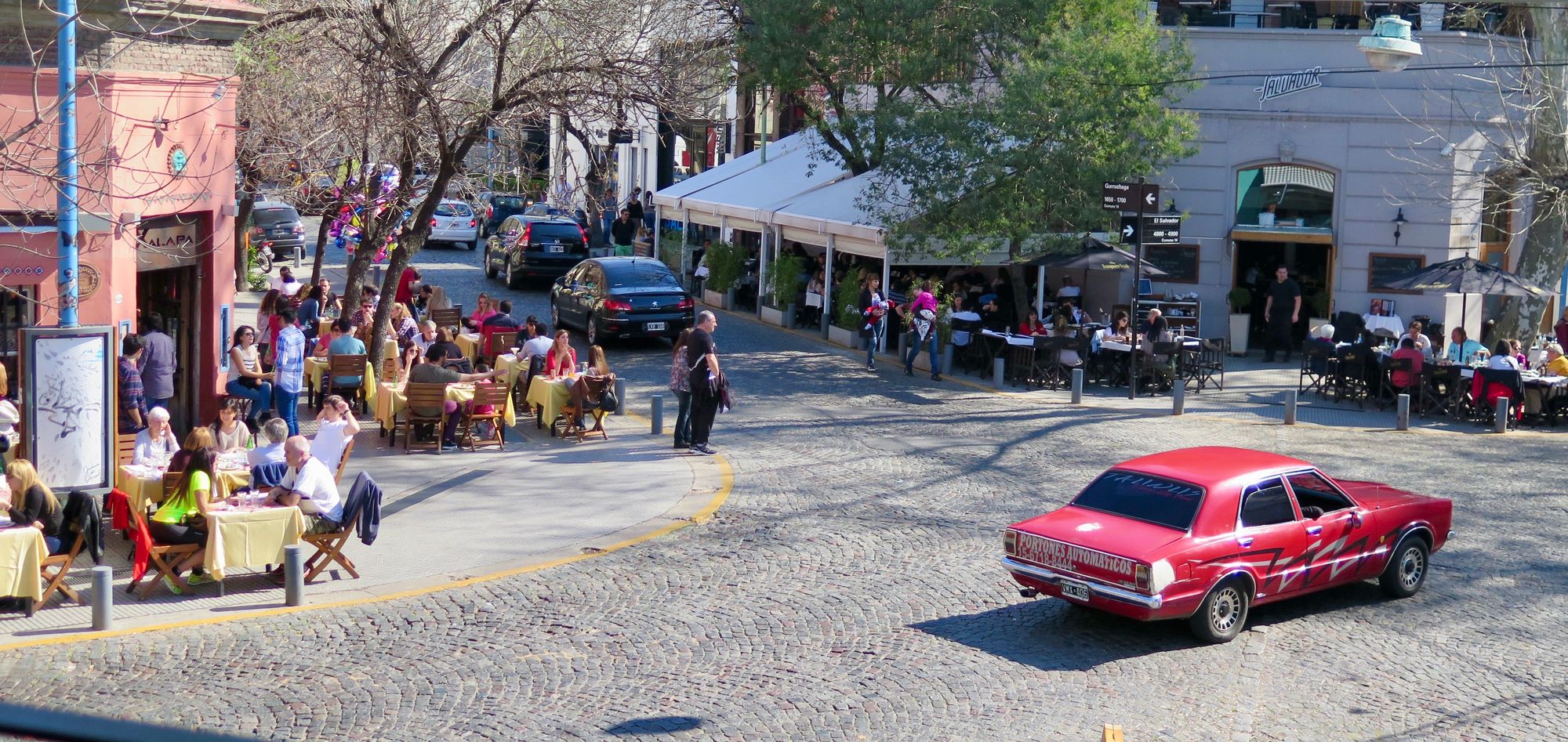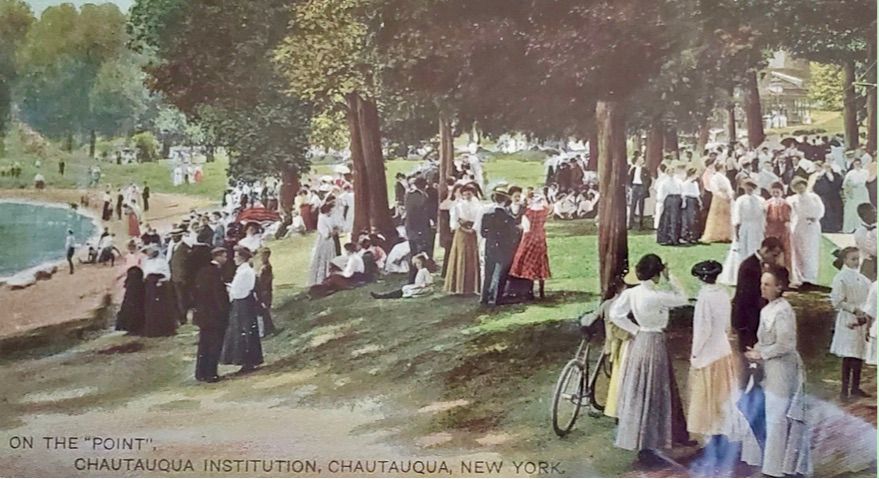 More resources on the Porch Placemaking website:
Who we are, What we stand for and where do we think our future could be?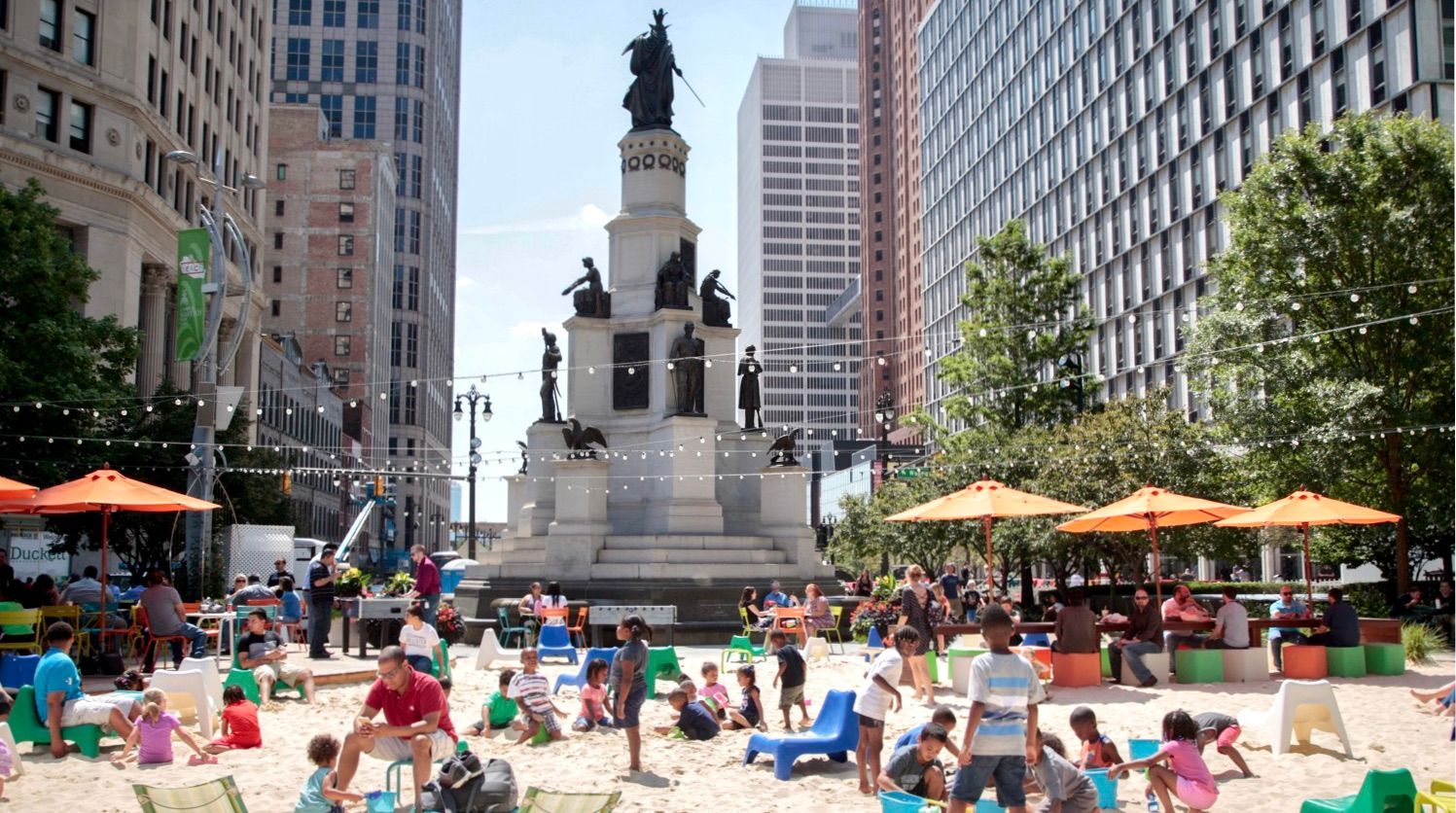 ---
The mission of the
Social Life Project
is to incite a renaissance of community connection in public spaces around the globe. Through our online publication, presentations, campaigns, and catalytic projects, we can create transformative impact on communities everywhere. Our work grows out of more than 50 years devoted to building the global placemaking movement. It is an initiative of the
Placemaking Fund
, along with
PlacemakingX
 — a global network of leaders who together accelerate placemaking as a way to create healthy, inclusive, and beloved communities. We gladly accept
donations
to advance our work.