Seating is a basic human need, but in many areas it is a controversial idea.
This example at a Munich market is both. During the day it offers a convenient spot to sit (right), but when the market closes they remove this "bench" leaving behind a railing to protect the tree.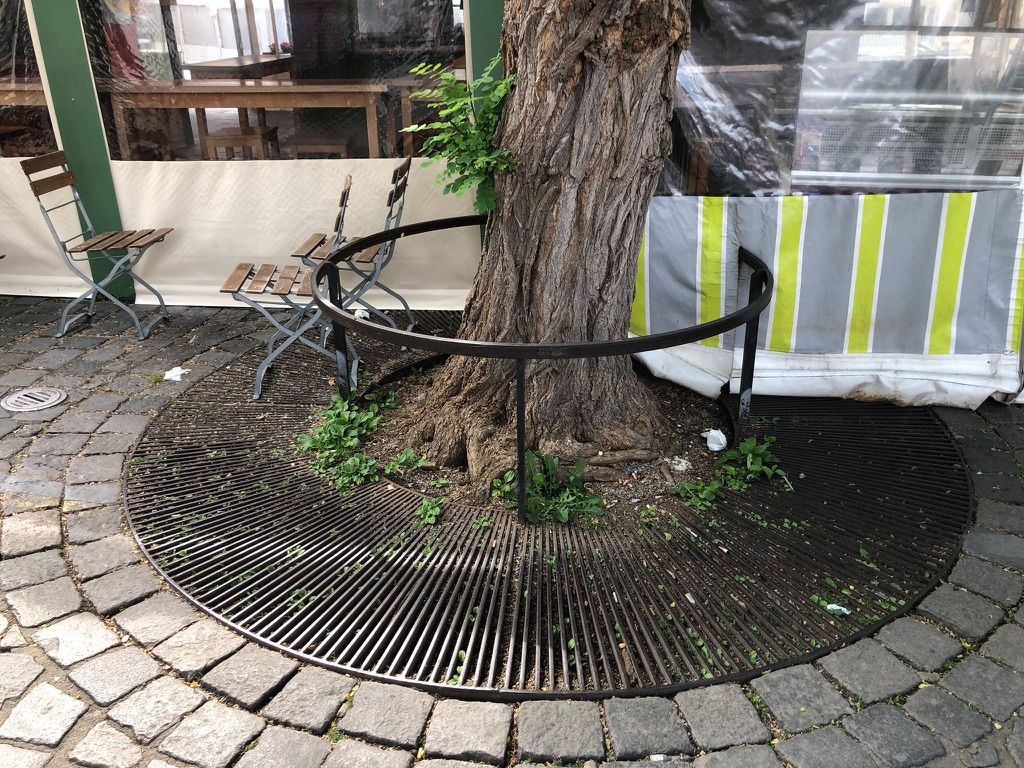 When the kiosk vendors come in the morning to re-open these two stalls (a juice bar and a soup stand), they a attach wooden "platforms" for sitting or leaning to the railing. It still looks pretty uninviting, BUT…it becomes a popular social space in a busy market.
At the juice bar, these two women sit down with their drinks, have a chat and watch the people go by.
On the soup side, people also gather to eat or just sit and talk. Notice the way the bench allows people to position themselves for a more comfortable conversation—a process known as triangulation.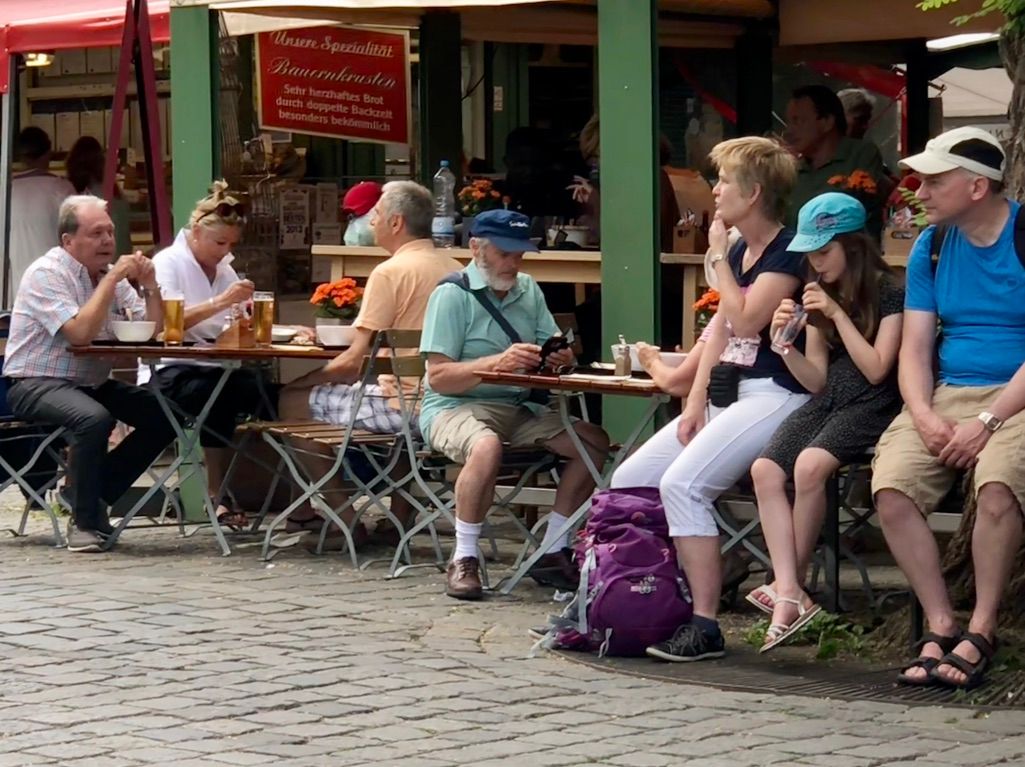 So, what might have looked like an unlikely place to sit becomes a major amenity in the life of that part of a very large and important market. In our work we see special and very unique settings like this as the foundation of great places. This is Placemaking at its best, and it is often "right in front of our noses if we look."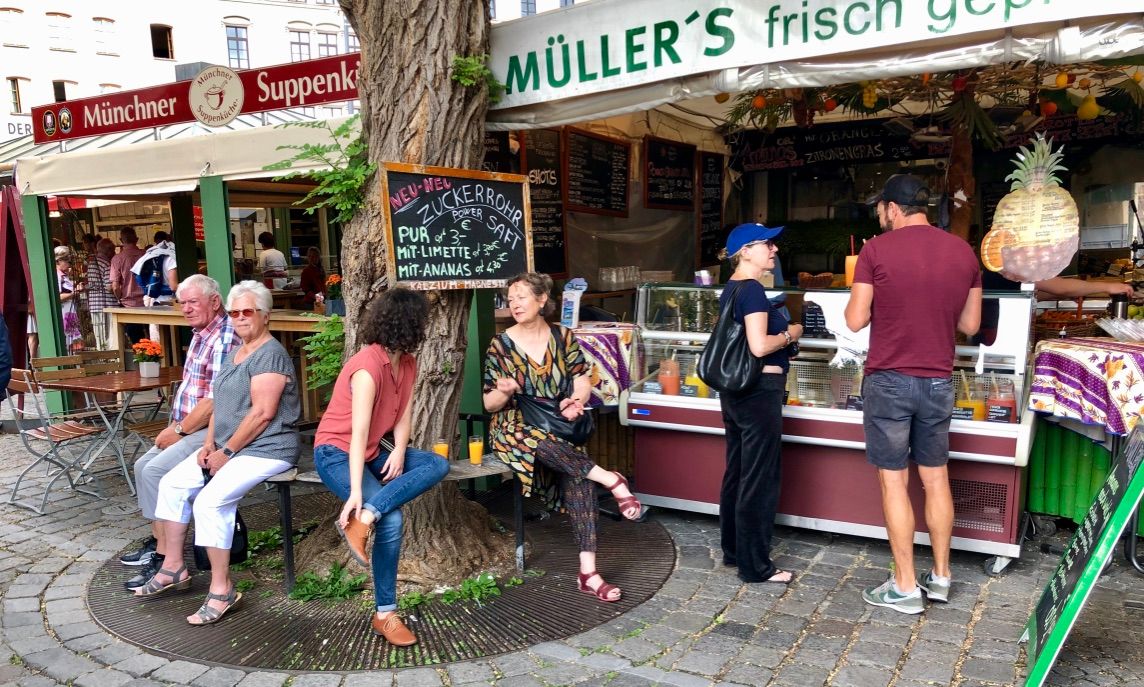 ---
The mission of the
Social Life Project
is to incite a renaissance of community connection in public spaces around the globe. Through our online publication, presentations, campaigns, and catalytic projects, we can create transformative impact on communities everywhere. Our work grows out of more than 50 years devoted to building the global placemaking movement. It is an initiative of the
Placemaking Fund
, along with
PlacemakingX
 — a global network of leaders who together accelerate placemaking as a way to create healthy, inclusive, and beloved communities. We gladly accept
donations
to advance our work.