In the documentary coming out this December about our work in placemaking, The Place Man, one of the key moments is where we explain the power of ice cream to seed a place with activity. It's a surprising revelation because few would think something as simple as ice cream could have a powerful impact on place. But it does! Even the most underused and unwelcoming of places can come alive with something as simple as an ice cream truck because everyone loves ice cream, it's affordable, and it's easy to sell everywhere from busy business districts to quiet squares.
Because of this, a simple ice cream stand or shop can incite a renaissance of activity in an area by anchoring a variety of commercial offerings and public spaces.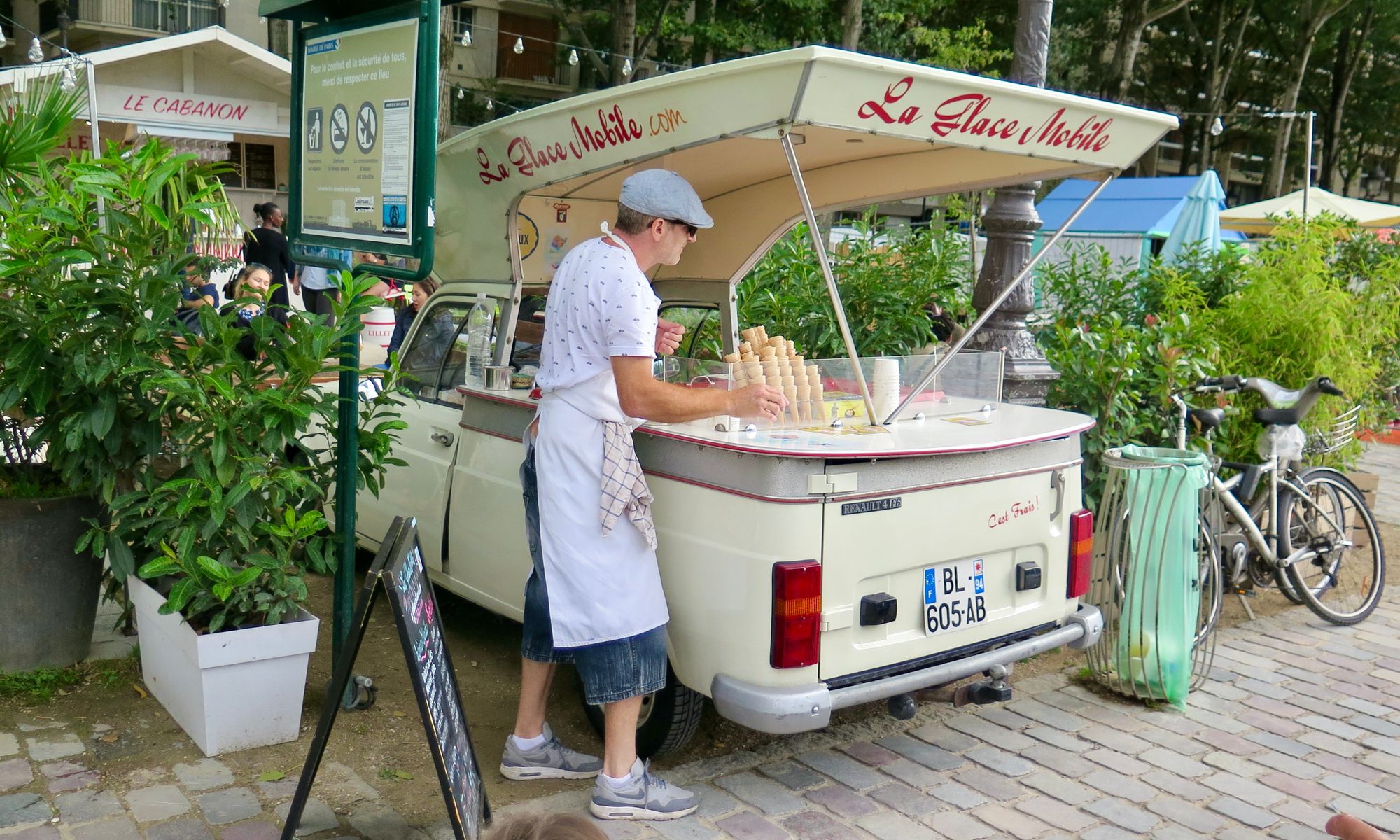 Everyone loves a treat, especially a cold one on a hot day. What's more, people like to share the experience of getting an ice cream together. As they stand around deciding what to order, they chat and laugh and smile excitedly. Afterwards, since ice cream is quick to melt, they start eating right around the ice cream vendor. This leads to a relaxed and social atmosphere in the ice cream shop/stand's vicinity. In this way, ice cream creates a perfect setting for social interaction.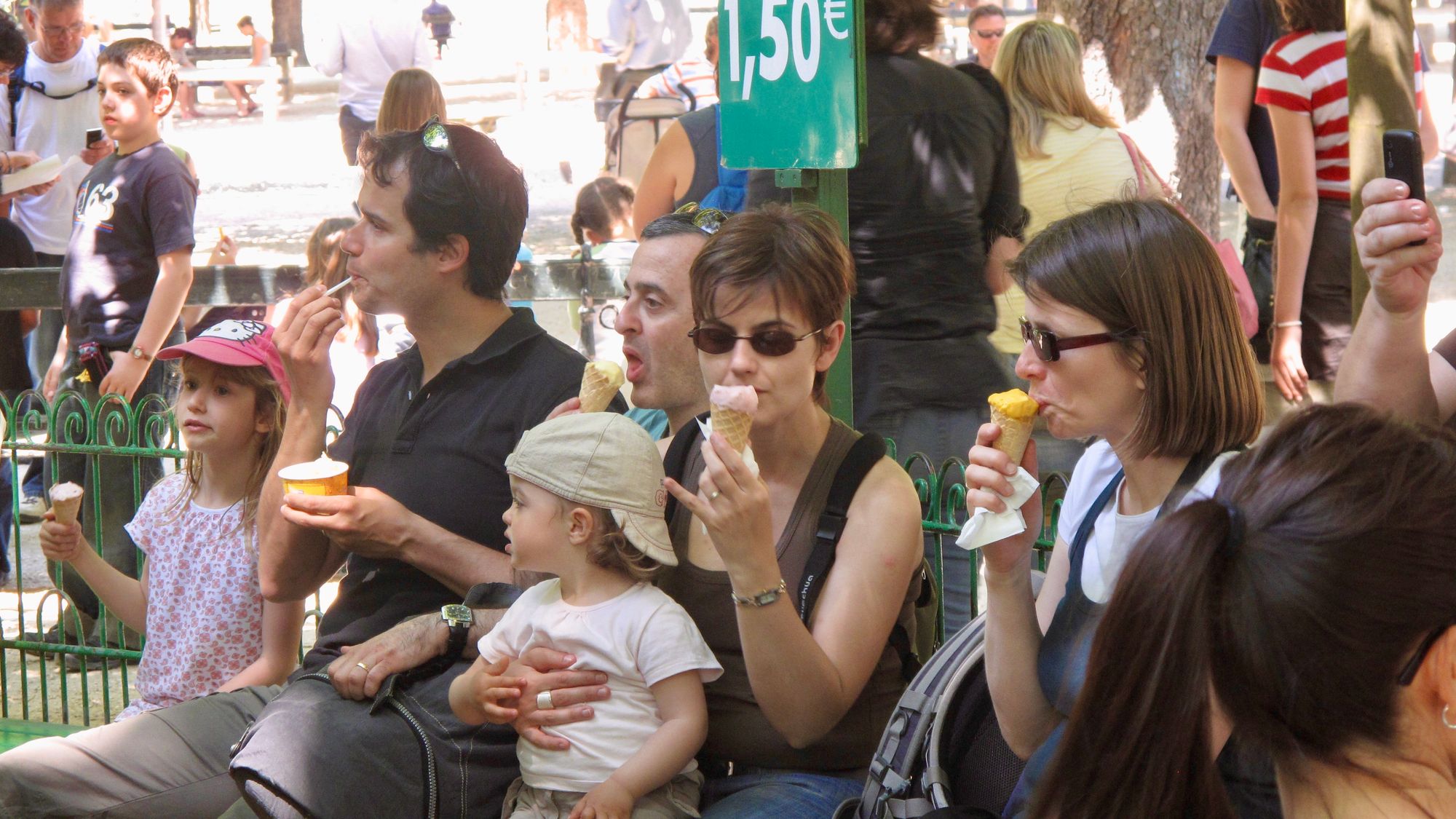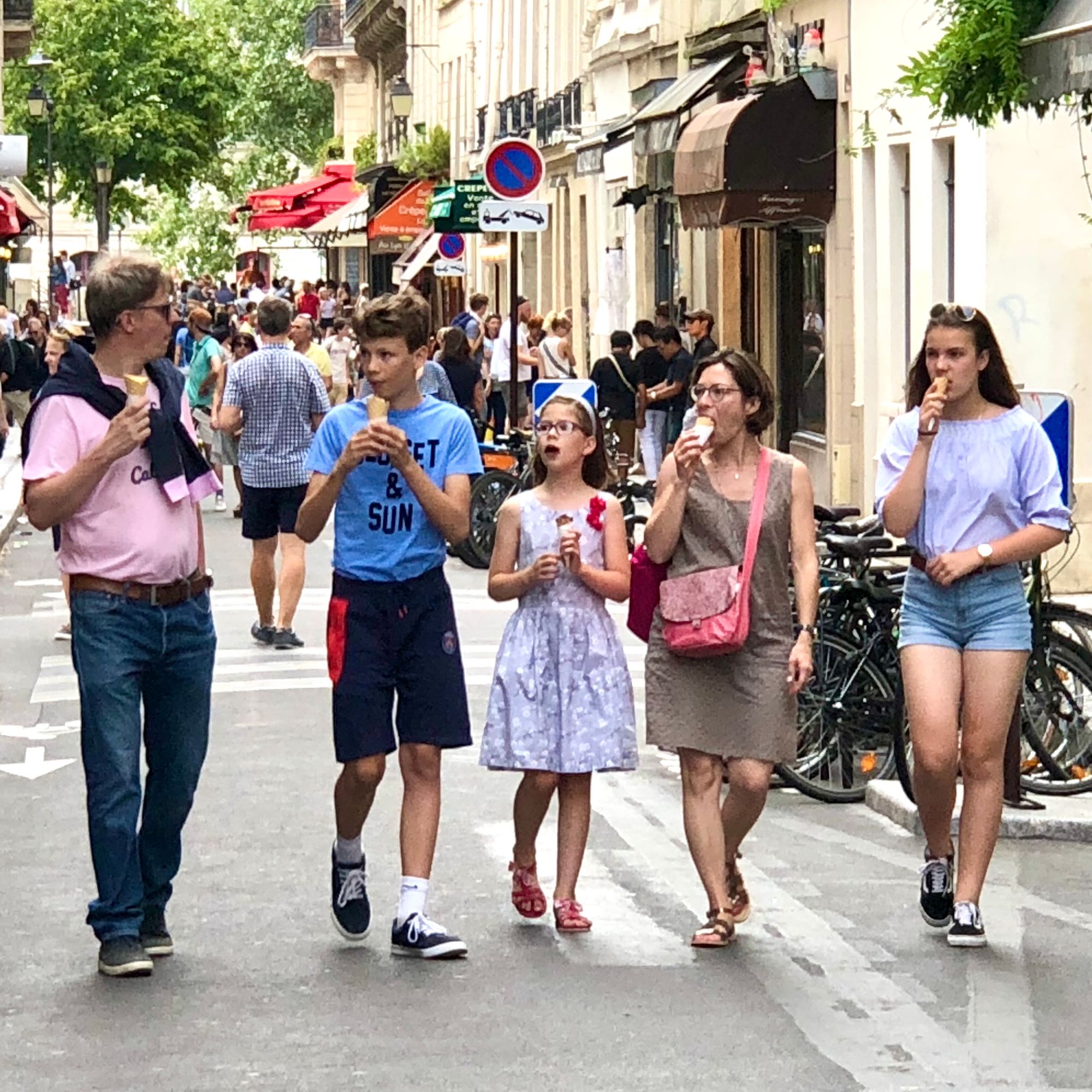 Here are some of the best ice cream spots we've come across on our travels.
Two in Camden, Maine
River Ducks Ice Cream Stand in Camden is located beside a short pedestrian bridge covered in flowers. The beautiful bridge and ice cream stand combination draws in a lot of people, even though it's a bit tricky to find.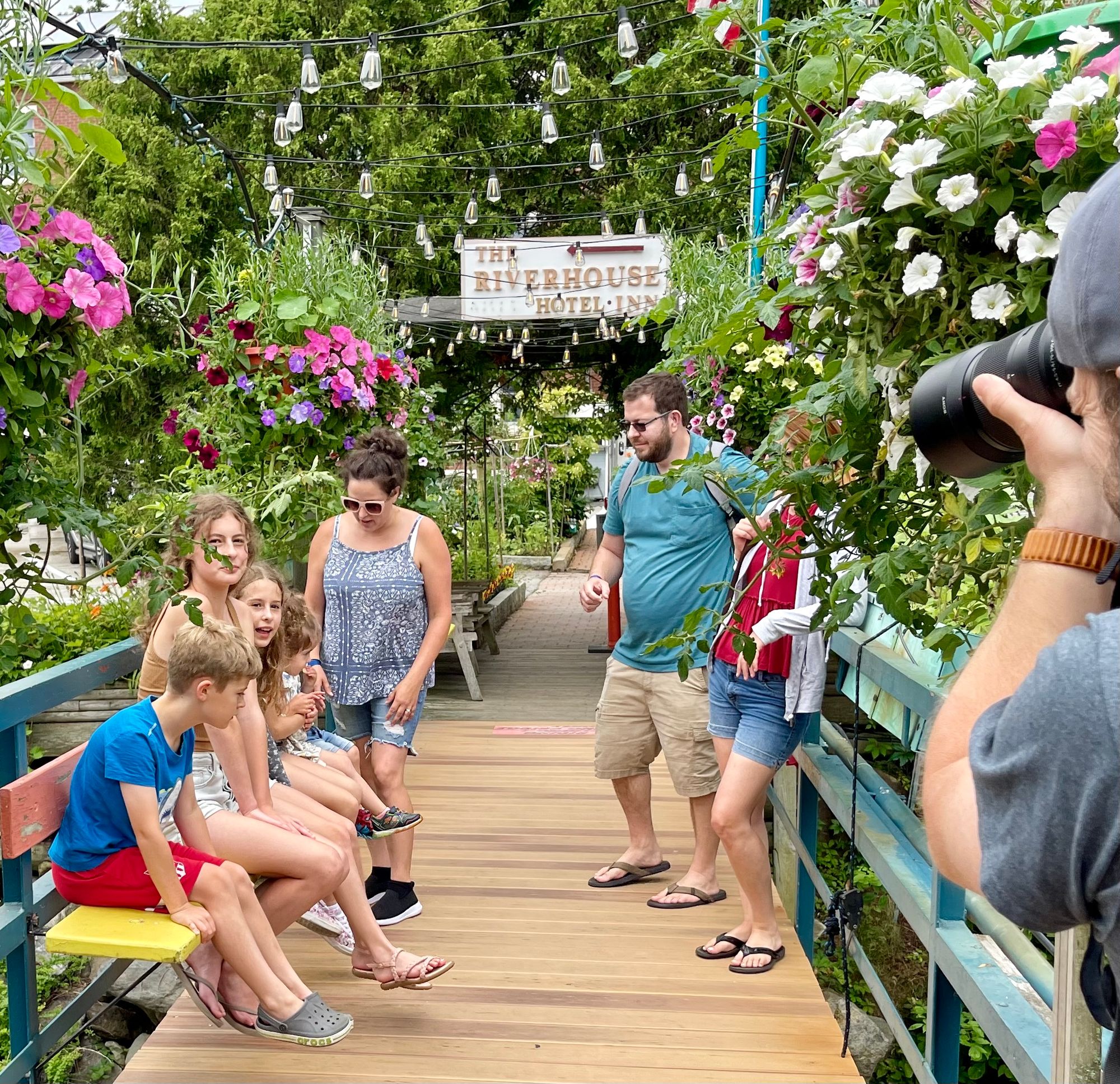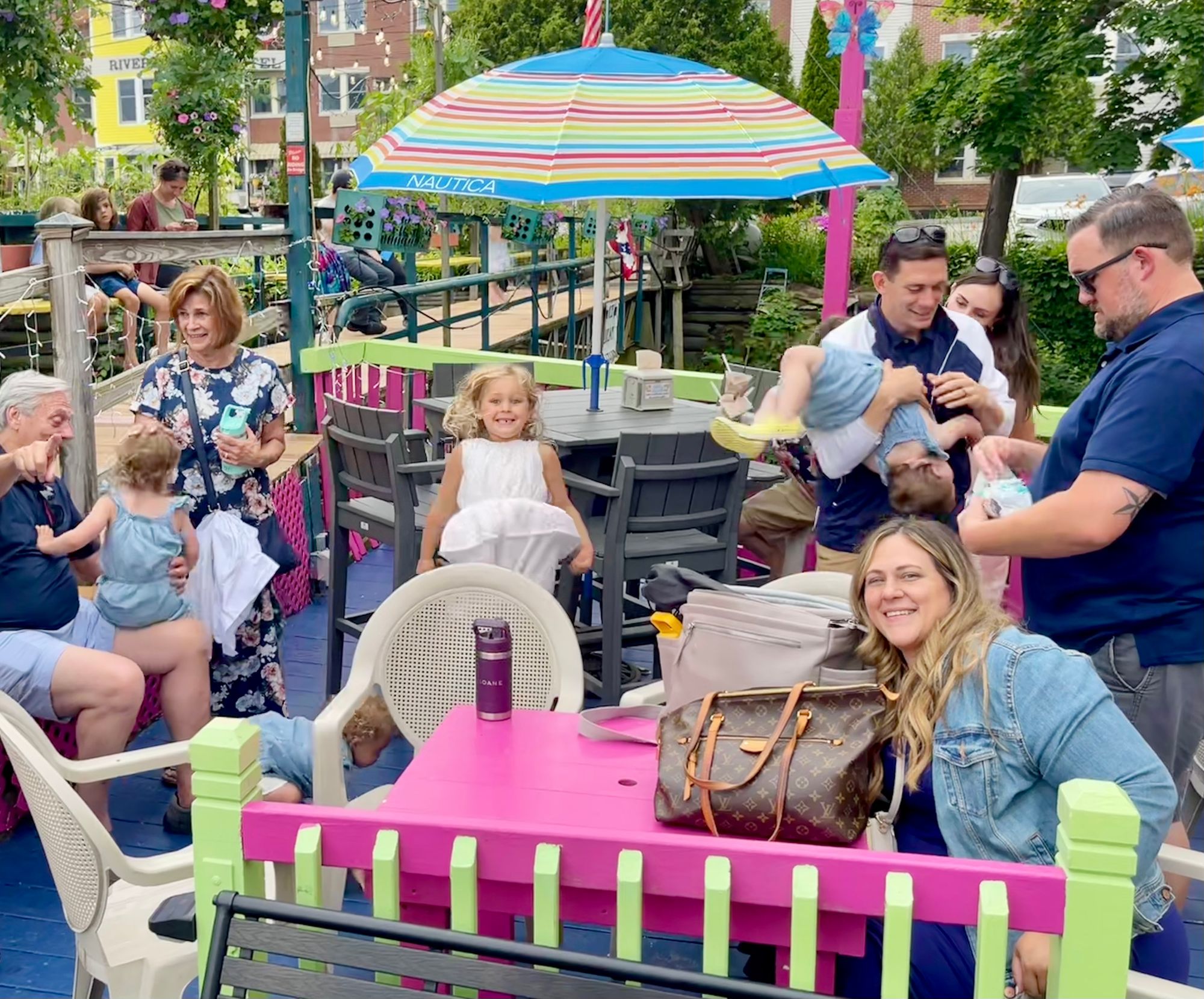 Opportunities
This bold and effusively energetic setting is in a sea of emptiness isolated from Camden's Main Street. Its appeal is so strong that somehow, people find it anyway, but it could do even more to activate this section of Camden that's begging to be included as part of its major attractions. There is a strong opportunity to use the ice cream as an anchor for new "hub" of commercial and social activity just off Main Street, if other interesting destinations or assets are added.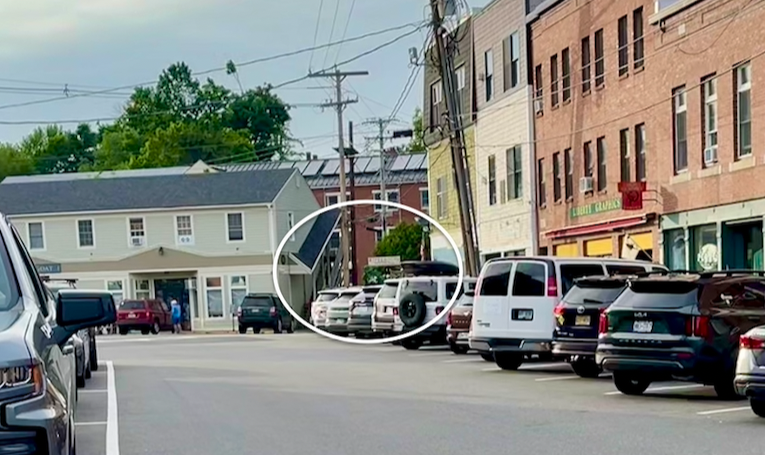 Camden #2
Camden has almost got it right with this spot: A book store, coffee window and an ice cream shop make this location in downtown a charming multi-layered destination. It's one of the best little places we've visited, with tons of social life in a relatively small space.
But even here, the width of the street, which encourages a greater car presence, limits space for seating and pedestrian activity. Though there are a few benches, this spot generally forces people to sit on the curb. This block would be so much better if it just "adopted" one or two parking spaces and turned them into social gathering spots, seating areas, or parklets.
This lack of social space contrasted against abundant car space was a continuing theme as we traveled around New England. The shift in priorities from cars to people will only be possible if we start caring more about the social life of sidewalks.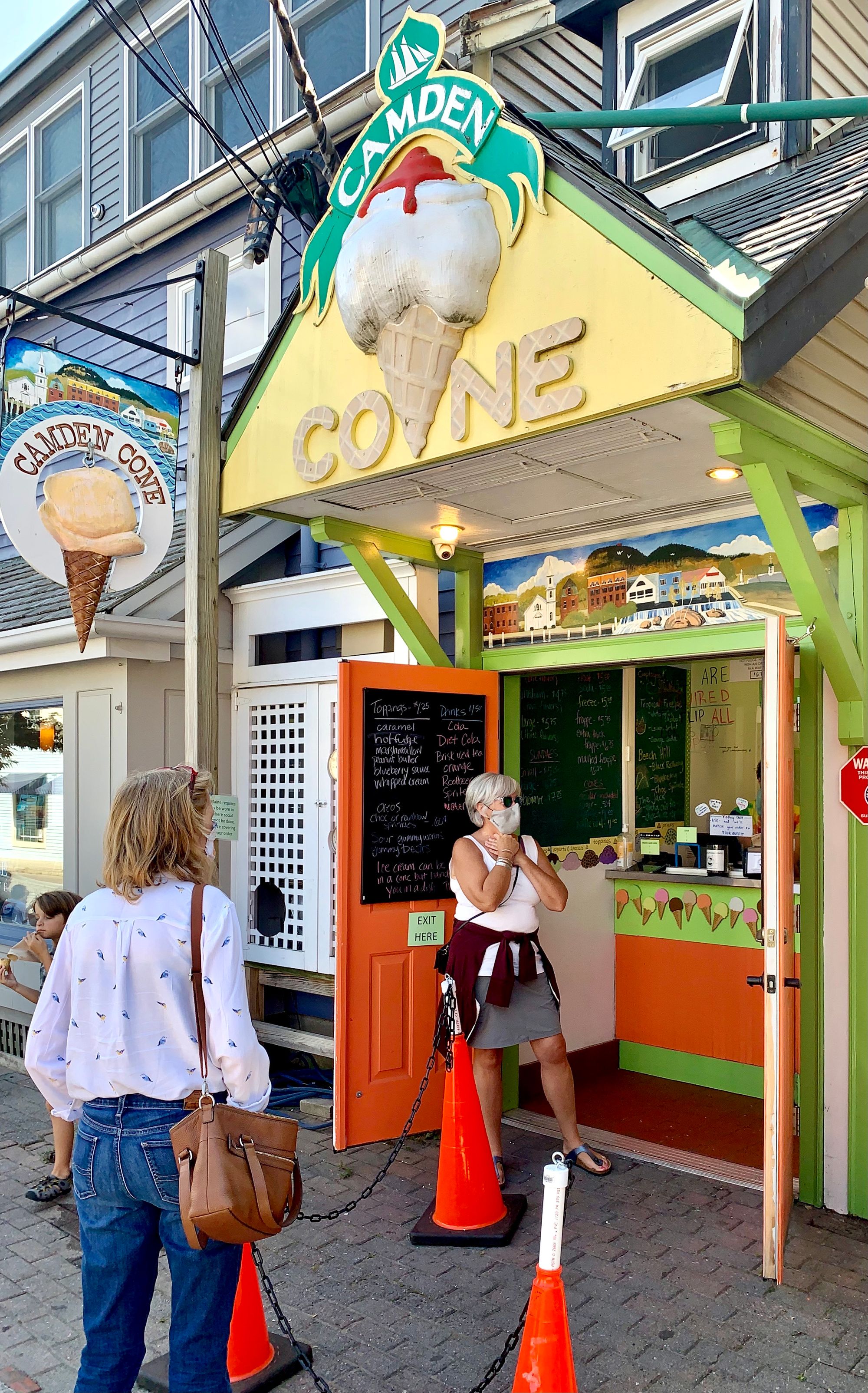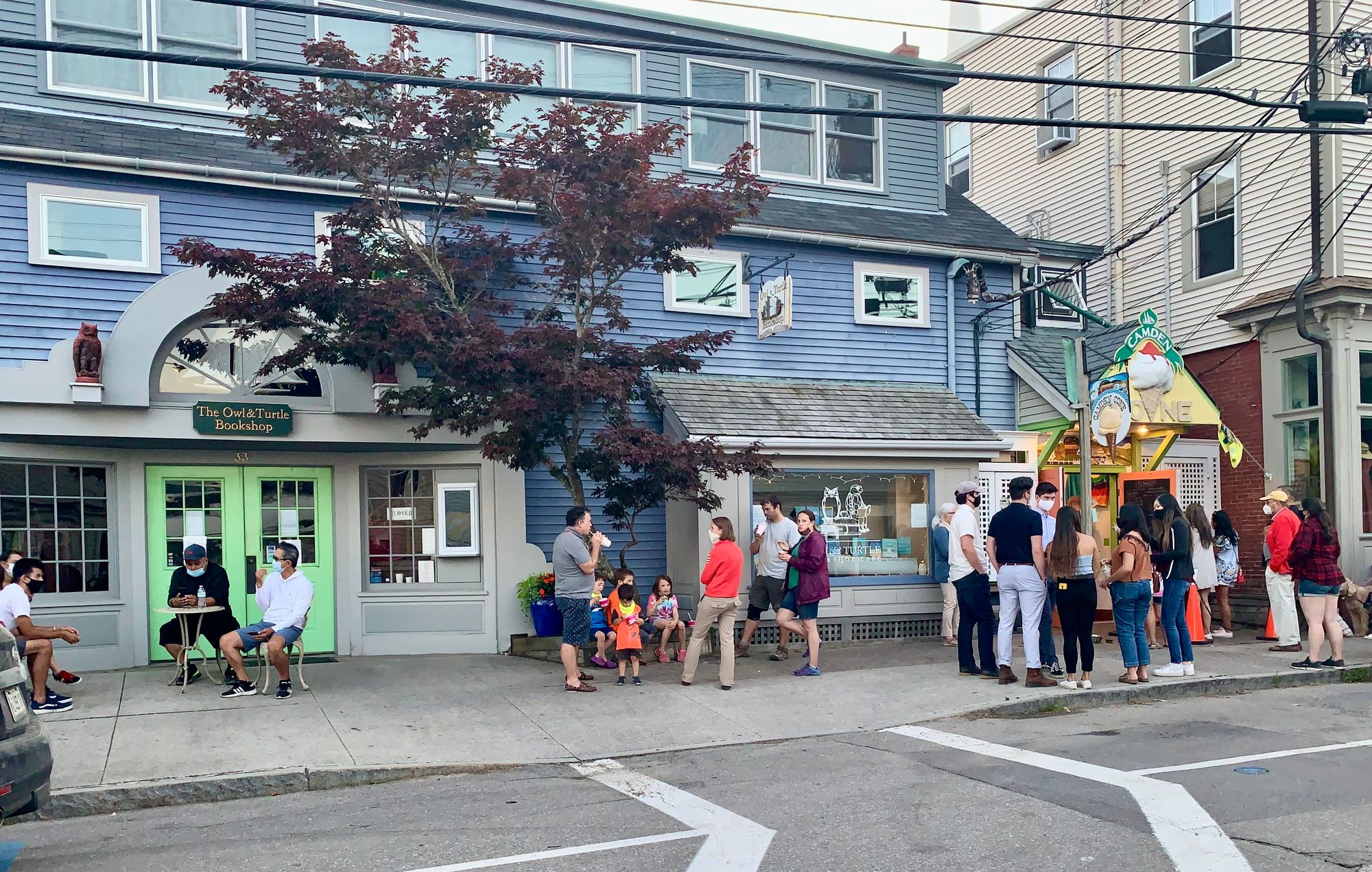 Triangulation: Ice Cream, a Book Store, and a Coffee Window
Triangulation is when elements like assets or amenities are located close to each other in a kind of "cluster" in order to enhance the overall activity in an area. When elements are triangulated, they receive more visitation together than each of the features would alone. For example, if people are already somewhere because of an ice cream truck, they are likely to sit on an adjoining bench and visit the next door book shop, etc. In this way, elements positioned together in the right way help each other by creating a multi-layered destination rather than just isolated spots in a sea of cars and pavement.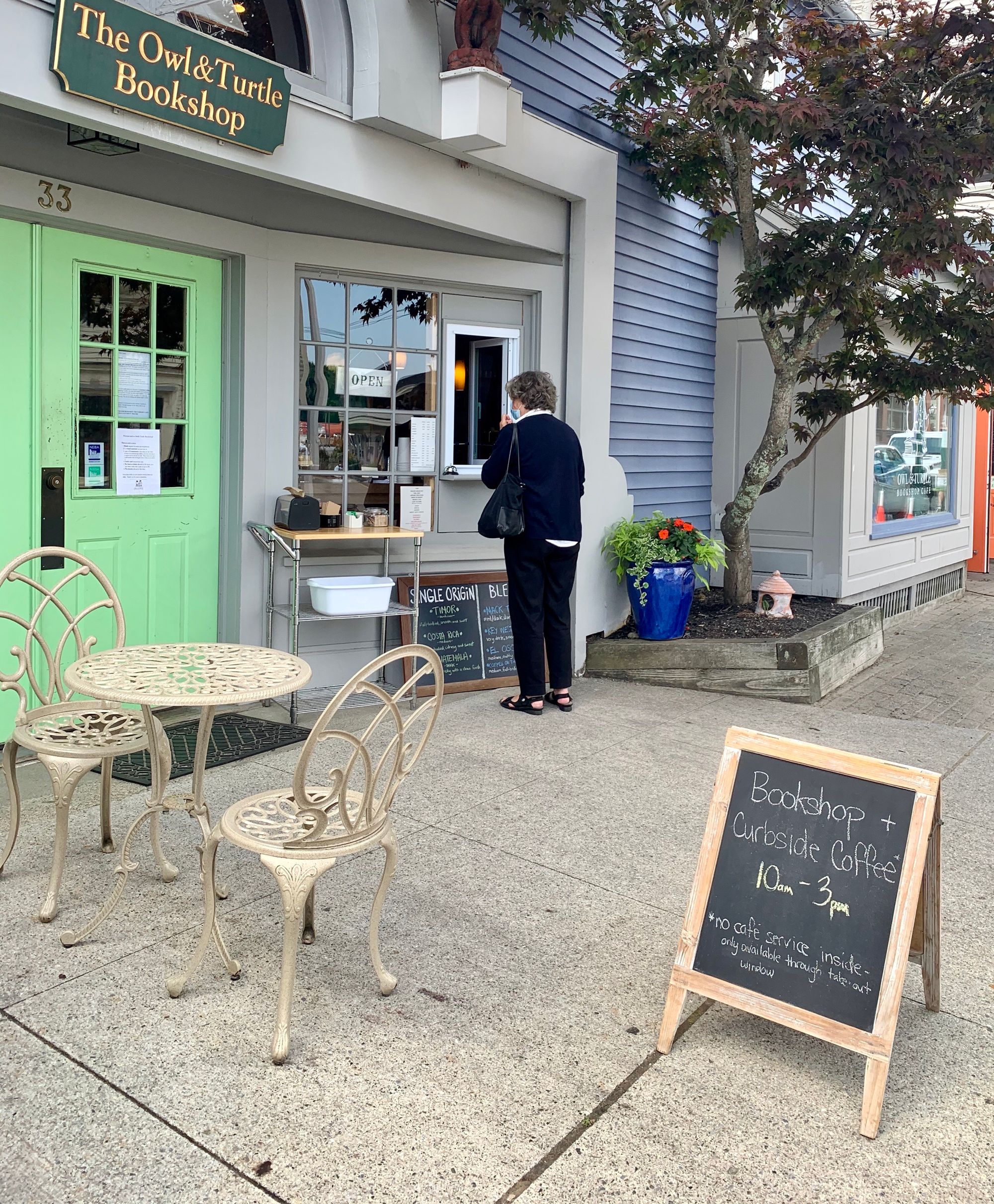 Opportunities
If the book store rolled out their book displays and took over a few parking spaces by putting seating for the patrons of their coffee window and ice cream shop, you could see 12 hour activation; from the early-morning coffee drinkers to folks looking for an after-dinner treat at the ice cream shop. It would be the go-to spot in town!
Mahone Bay, Nova Scotia
Mahone Bay is a lovely small town on the coast of Nova Scotia, Canada. During the summer you'll also find a mobile ice cream stand there, which surprisingly sparked controversy in the community. So much so that in order to get it approved it had to be made portable. The family that was building it dug a hole, backed the "temporary building" into the hole and then covered it to keep it level with the ground.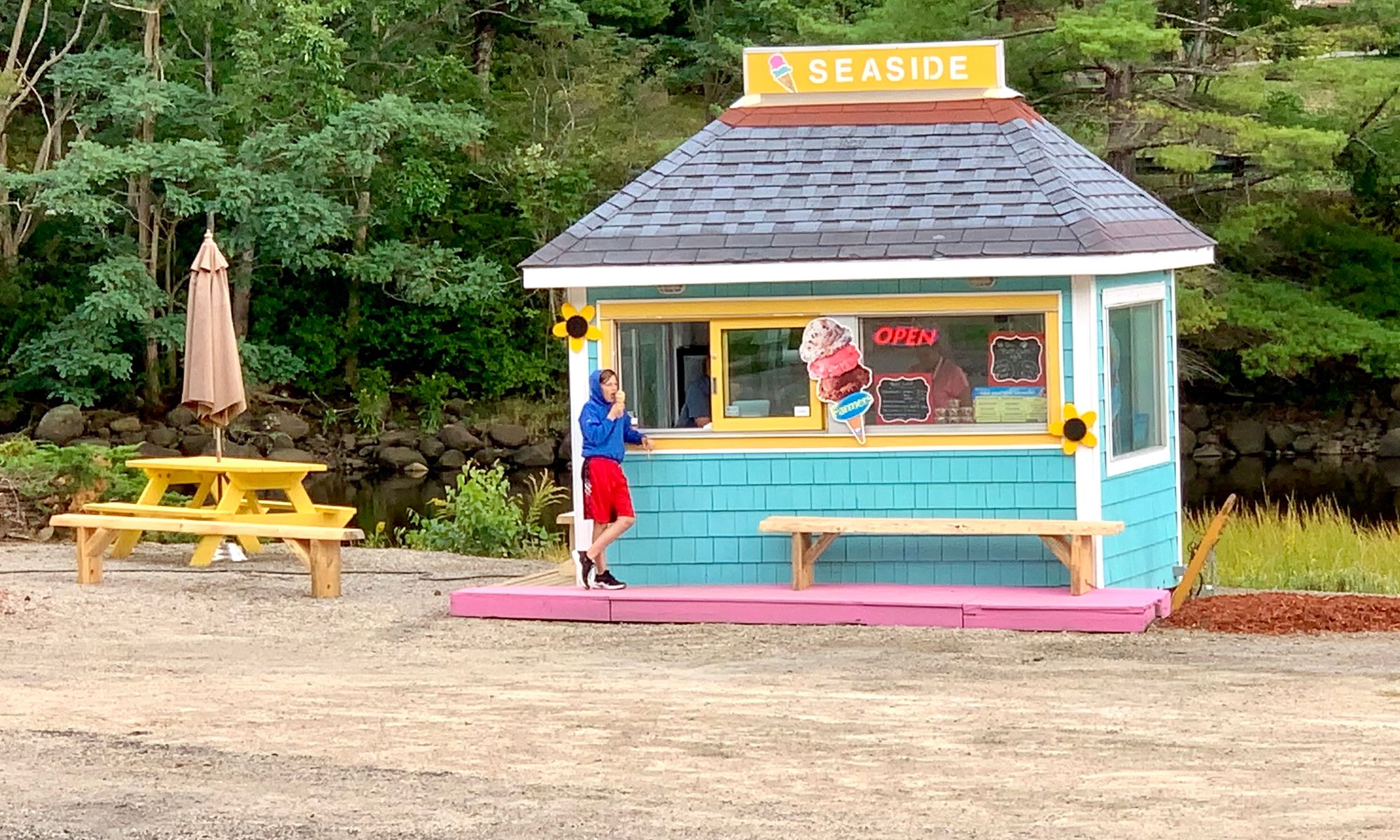 Wolfeboro, NH - Two Ice Cream Shops
The outside seating with charming umbrellas makes these ice cream stores complete destinations that invite patrons to sit down rather than just breeze through. Yum Yum Shop does an especially good job of creating a pleasant atmosphere with the flowers around it that separate the seating area from the cars.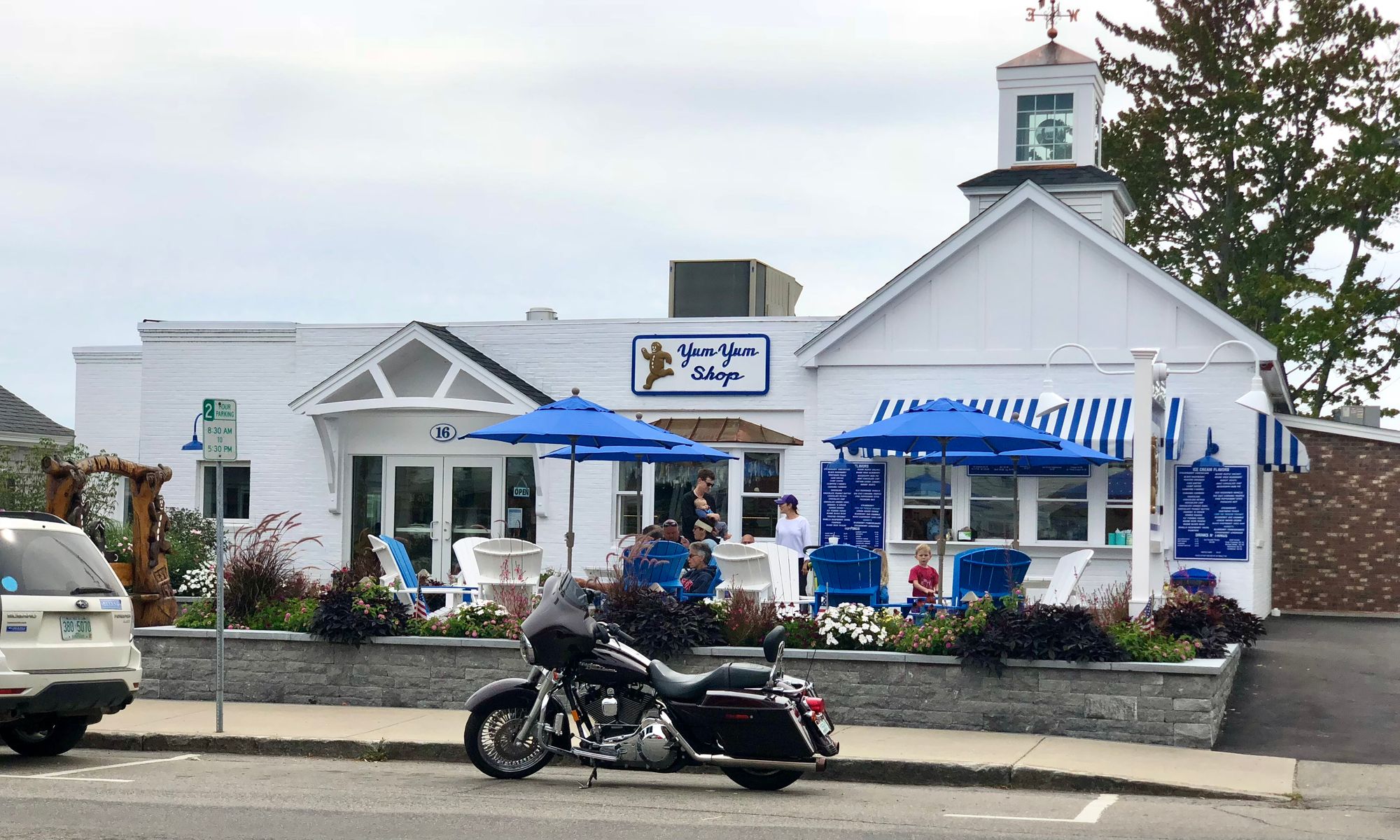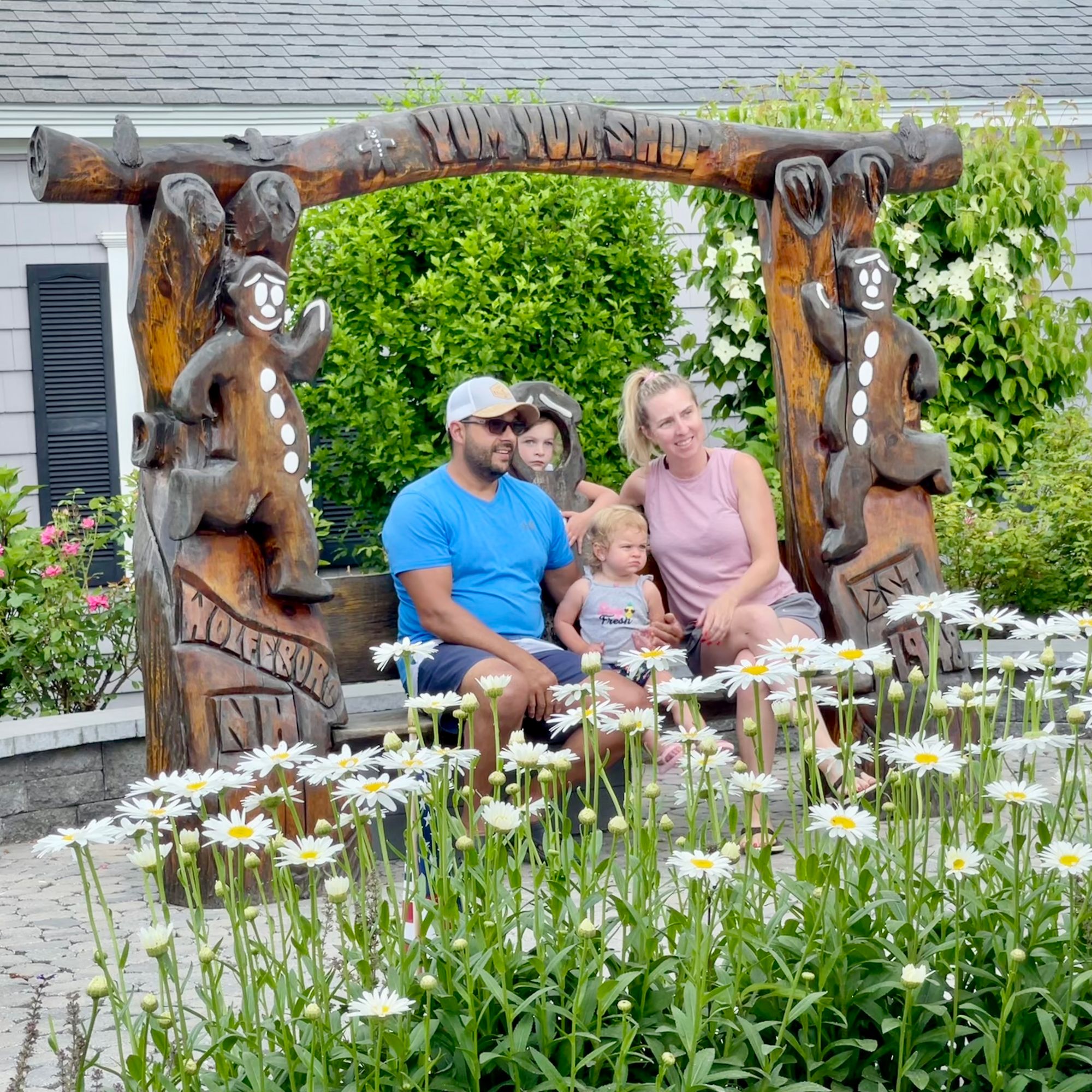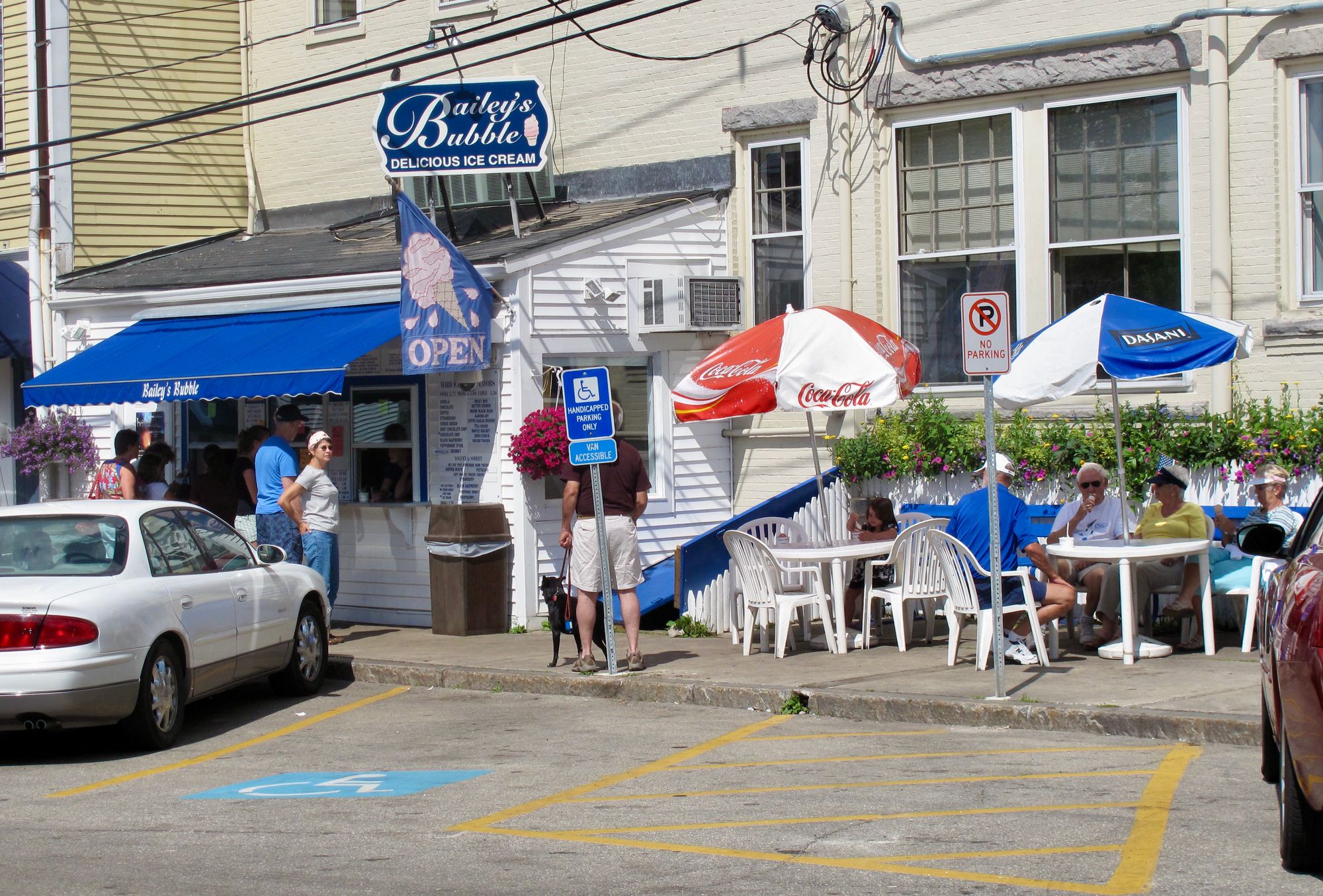 Hammondsport, New York
The charming details and outdoor seating of Crooked Lake Ice Cream Parlor make it a beloved spot for ice cream lovers.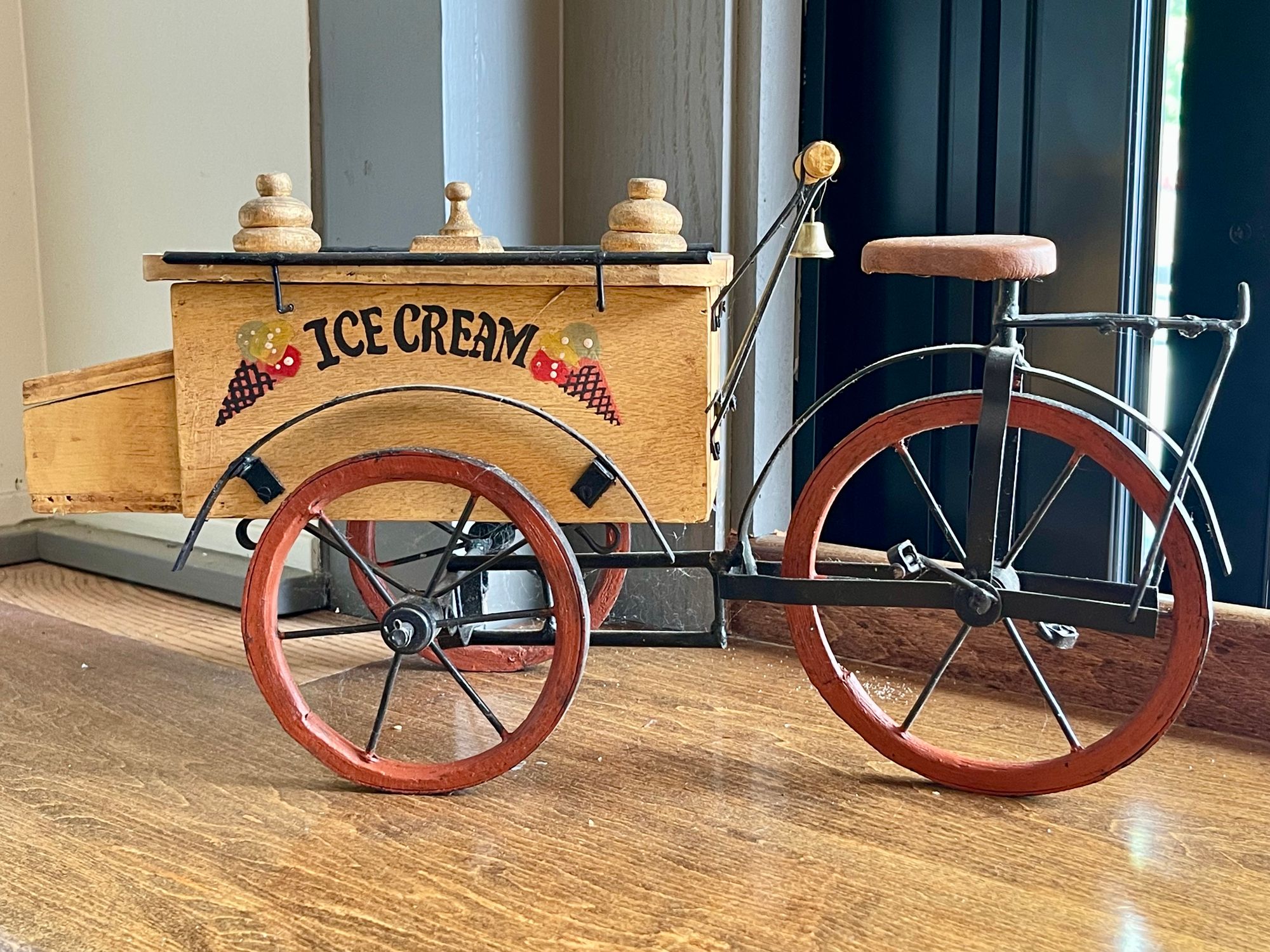 Sackets Harbor on Lake Ontario (Near the Thousand Islands in New York State)
This great little ice cream cabin located on a green lawn with whimsical seating is the perfect place to spend an afternoon. While the parents eat their ice cream and chat, the kids can run and play.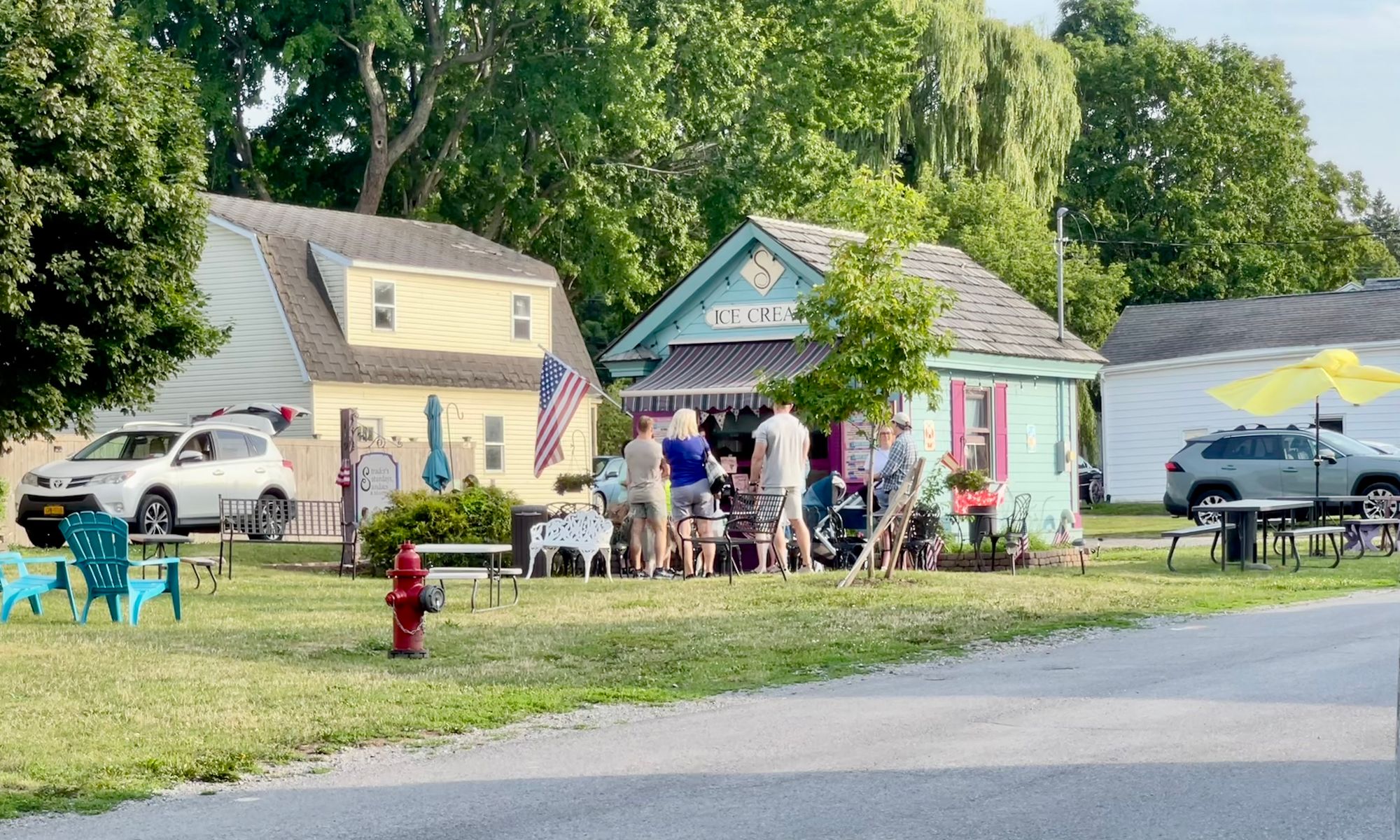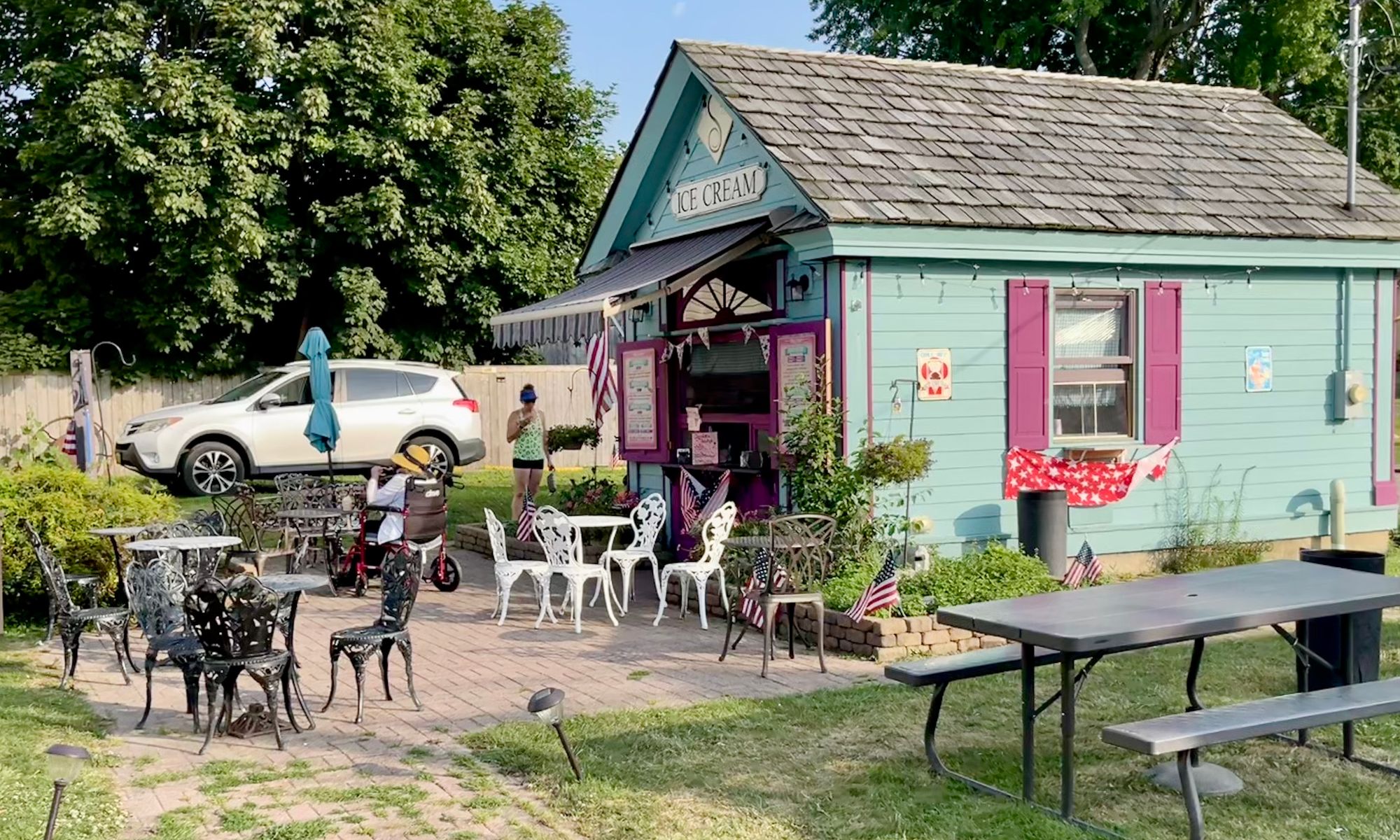 The Farmacy in Cobble Hill, Brooklyn
There is a soda fountain called the Farmacy in a historic Italian neighborhood in Cobble Hill. Its outside seating is open to everybody and it has thus become a hub of social activity and good energy where people can enjoy their ice cream, sodas and shakes among their neighbors.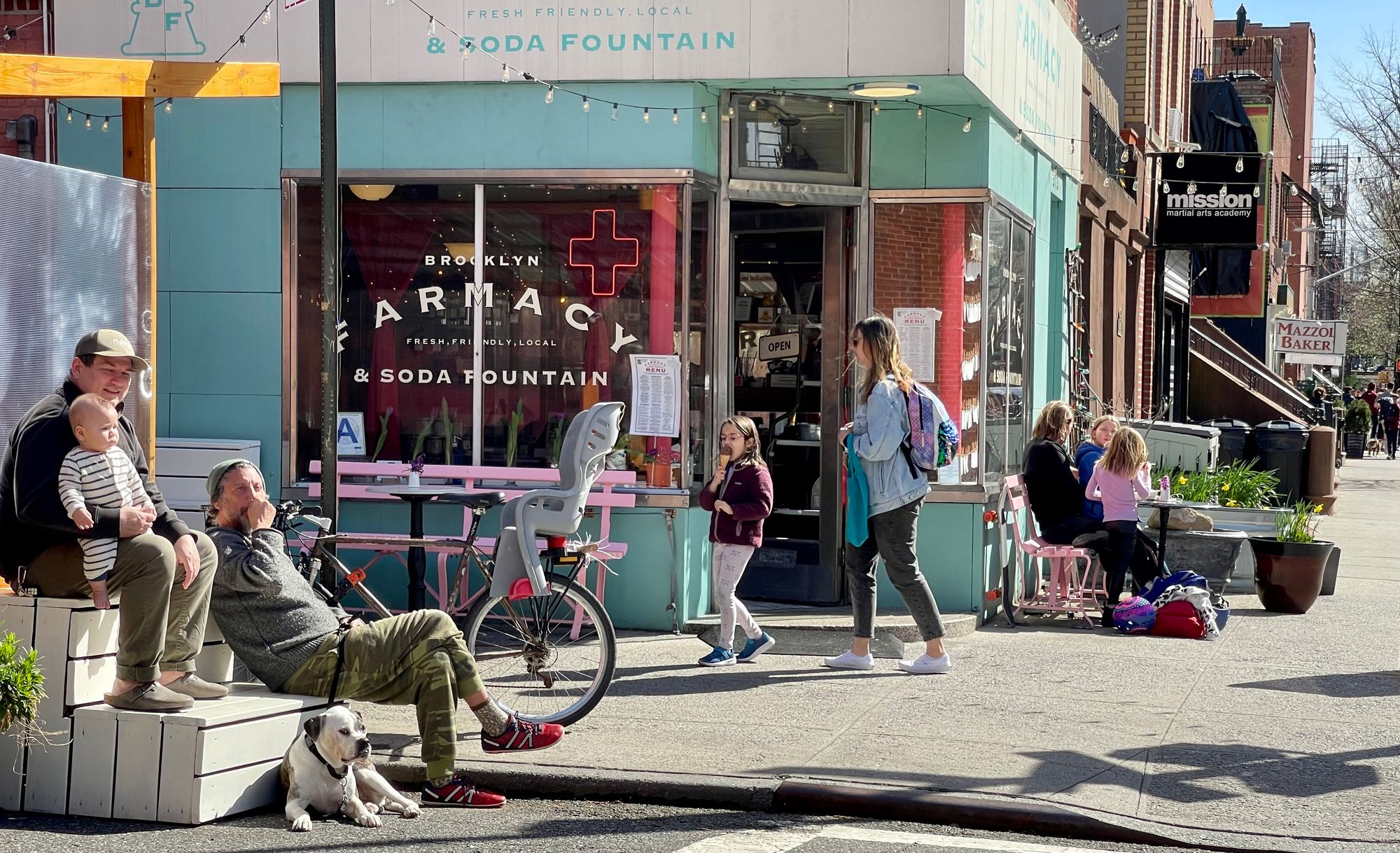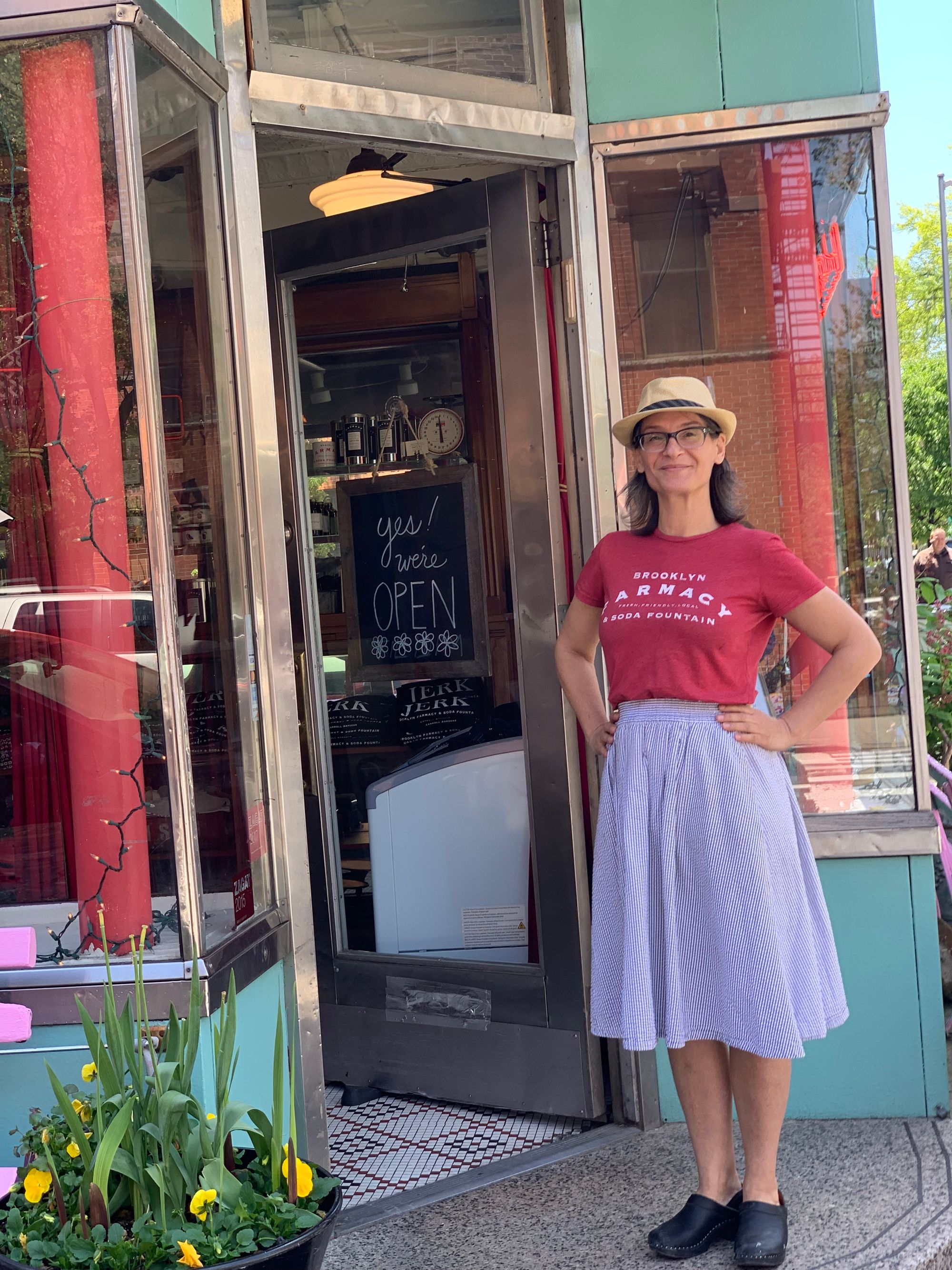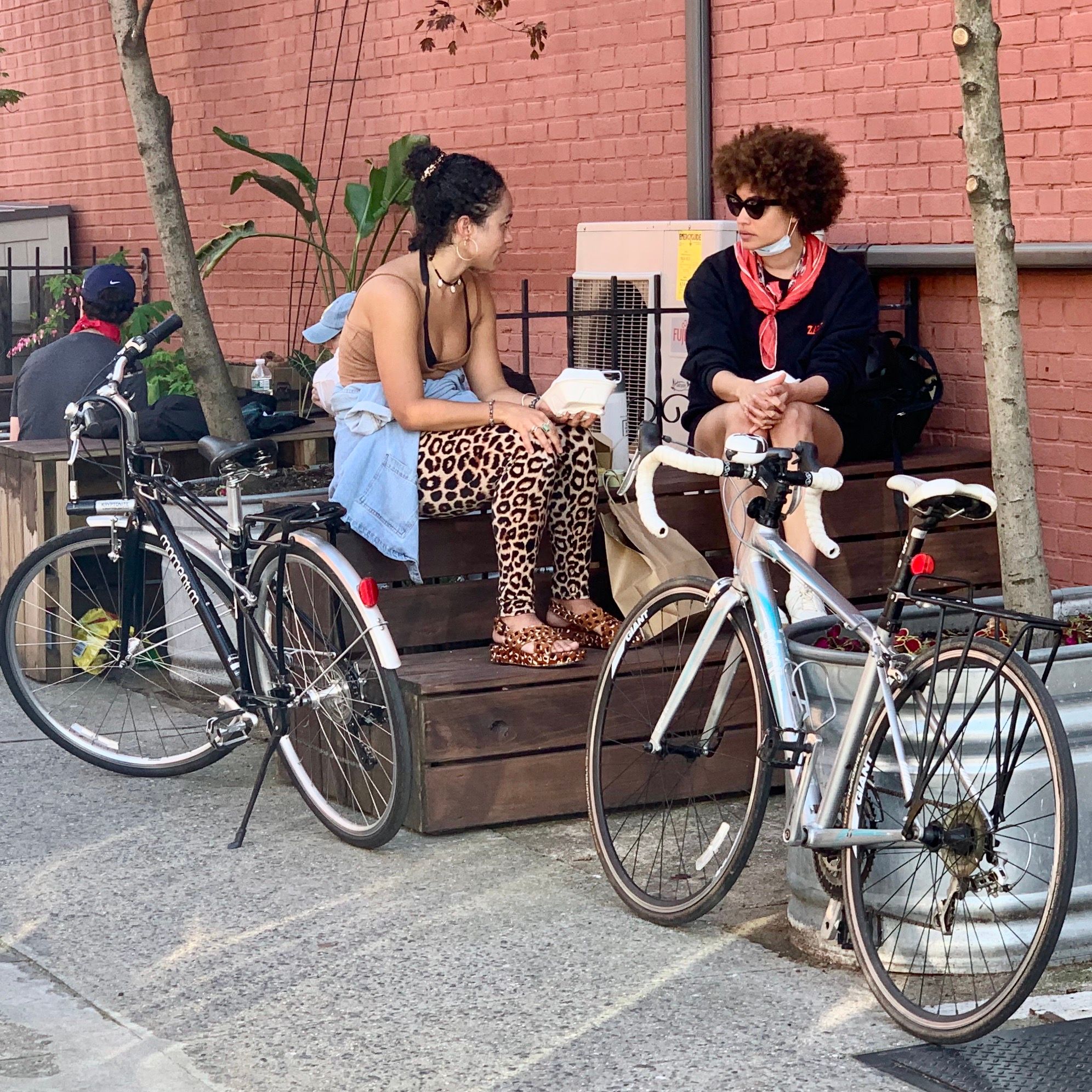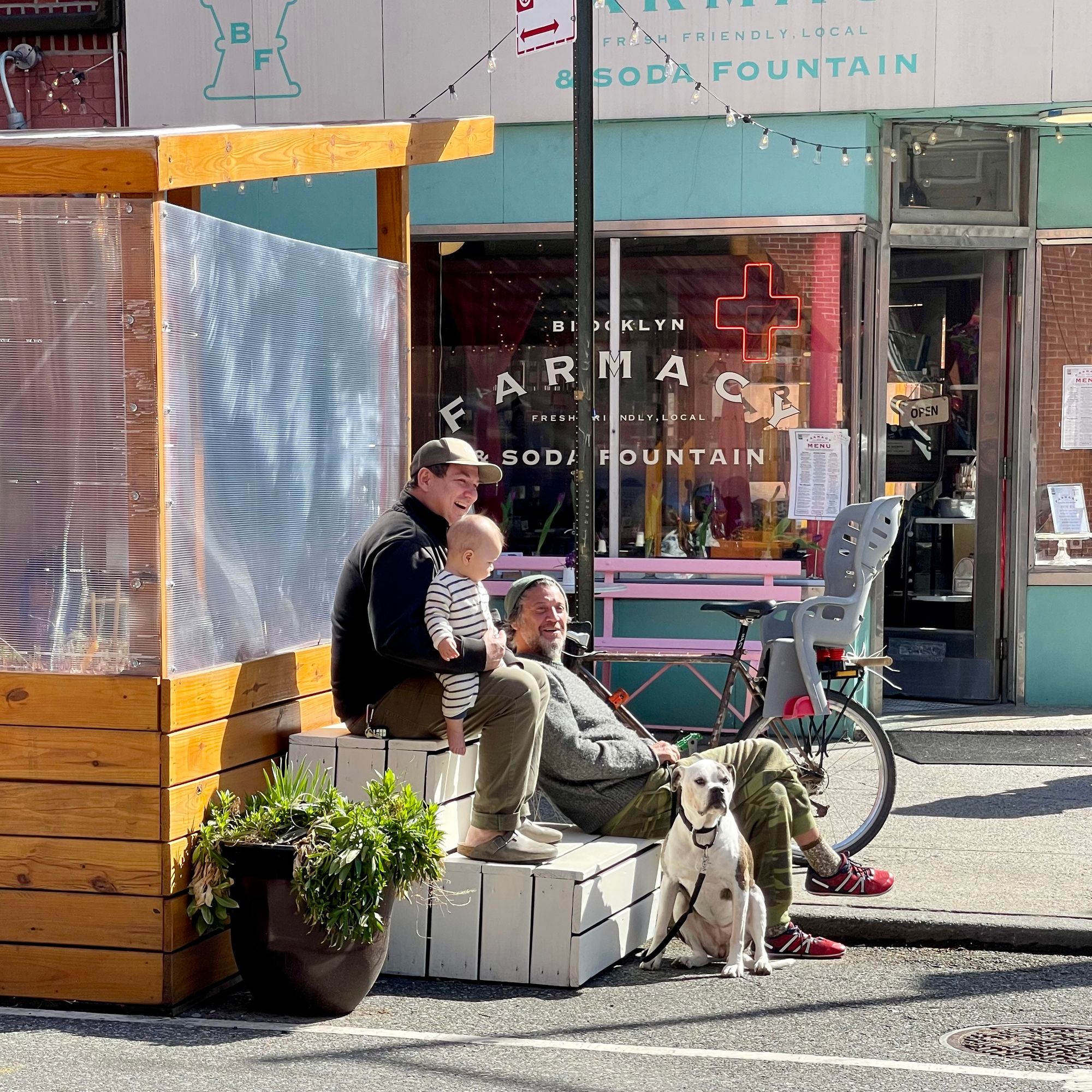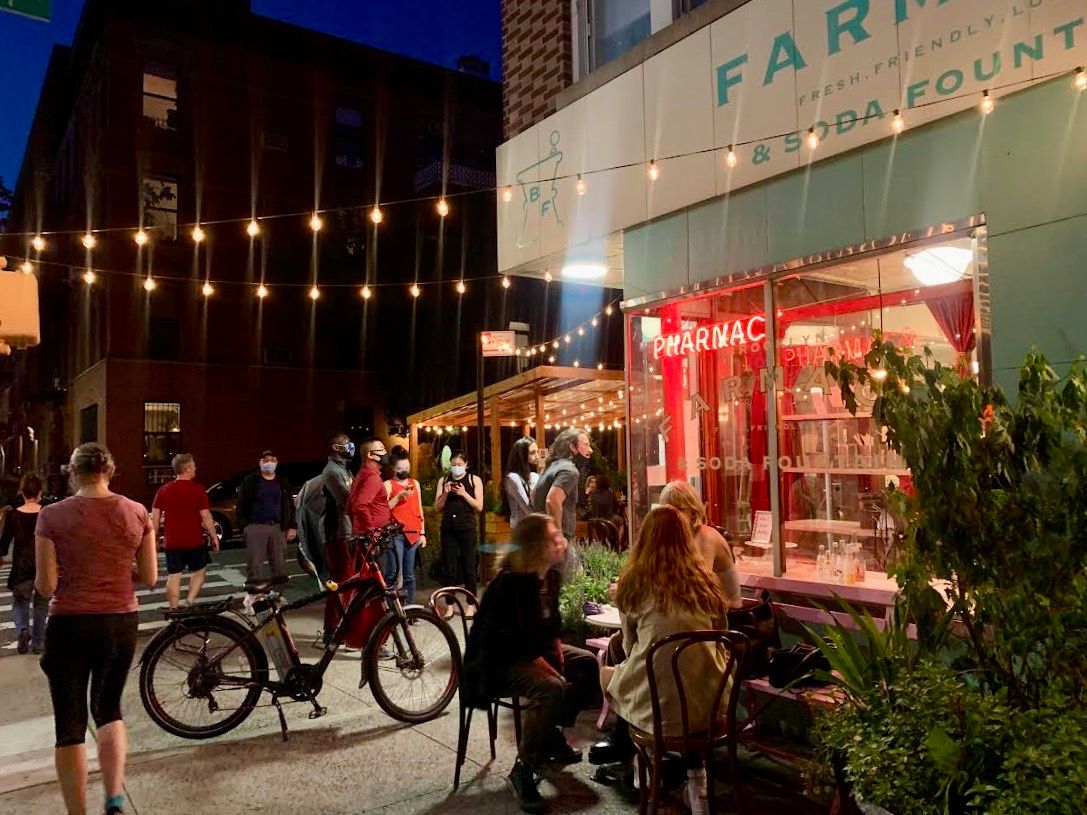 Paris
Paris's ice cream carts invite pedestrians to grab a treat as they explore its beautiful narrow streets full of things to see and do.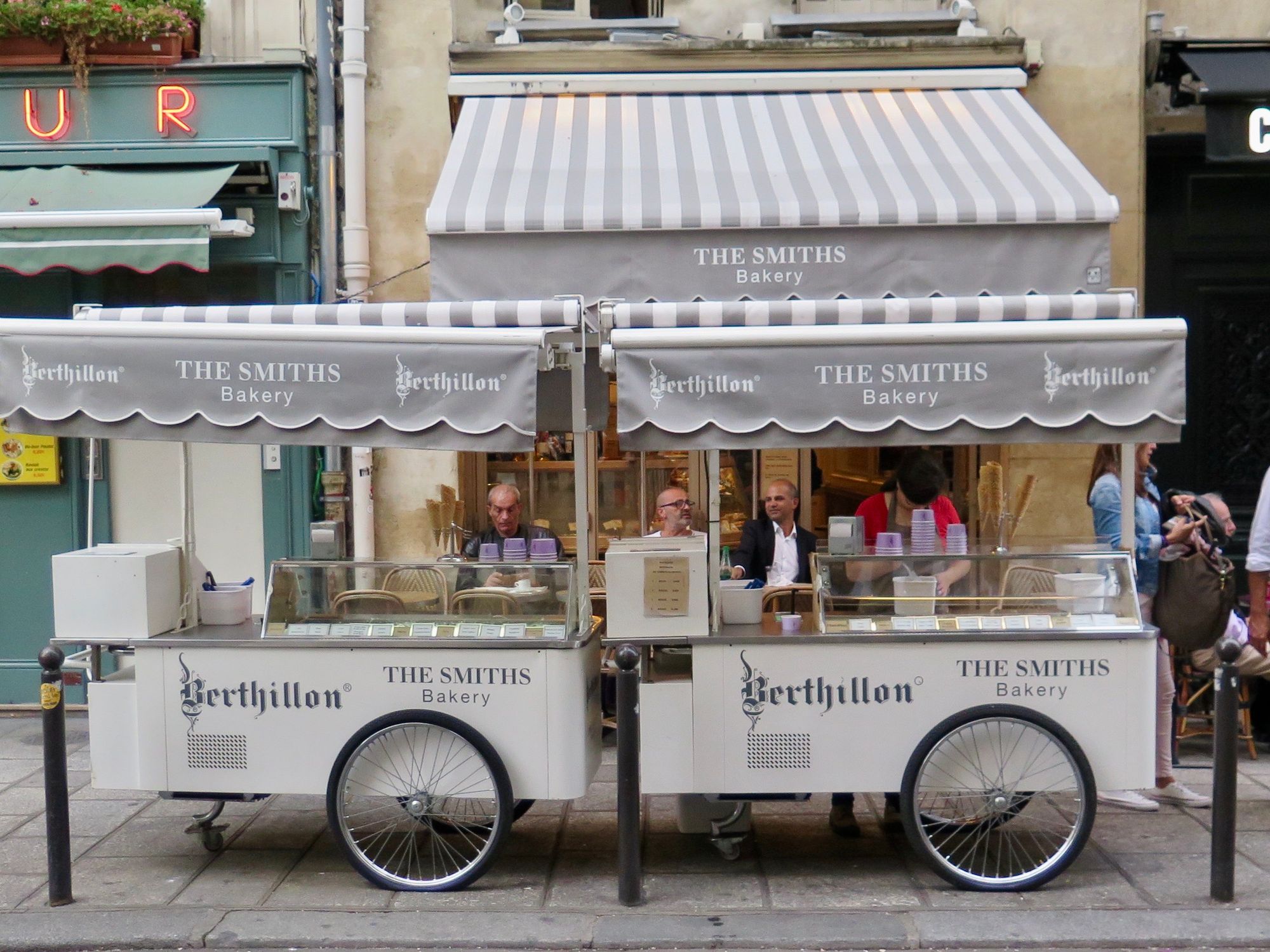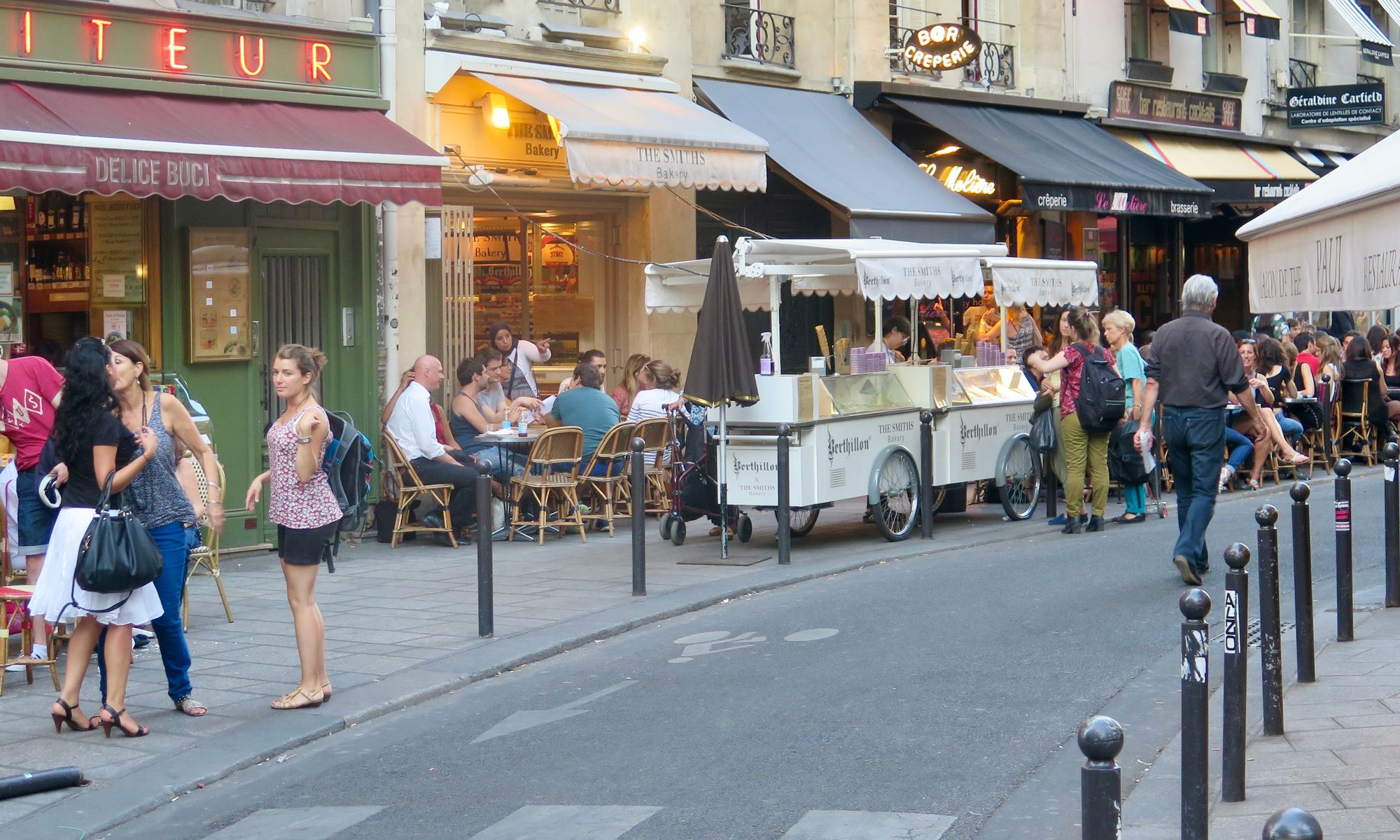 Bassin de la Villette pop-ups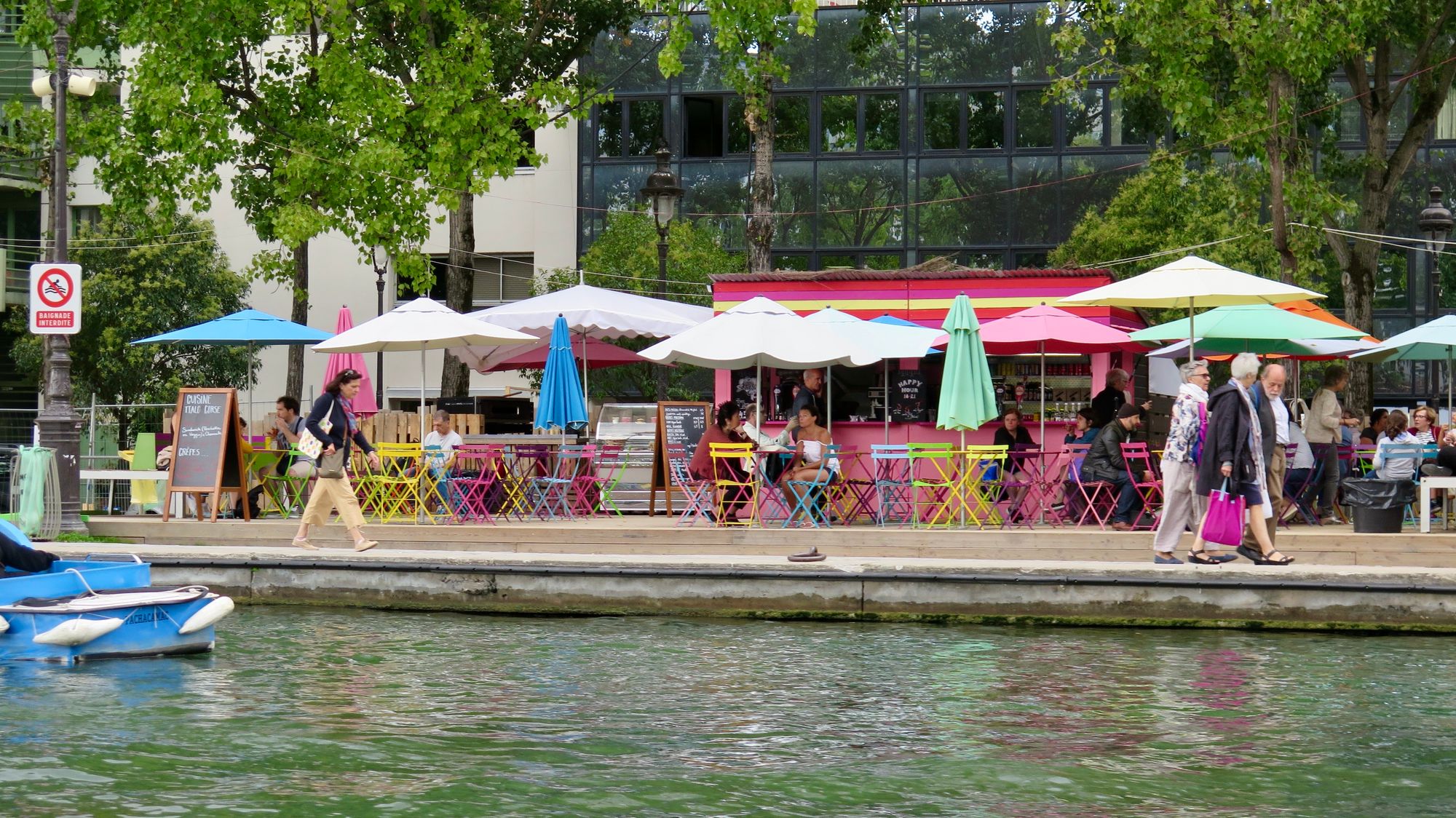 Takeaways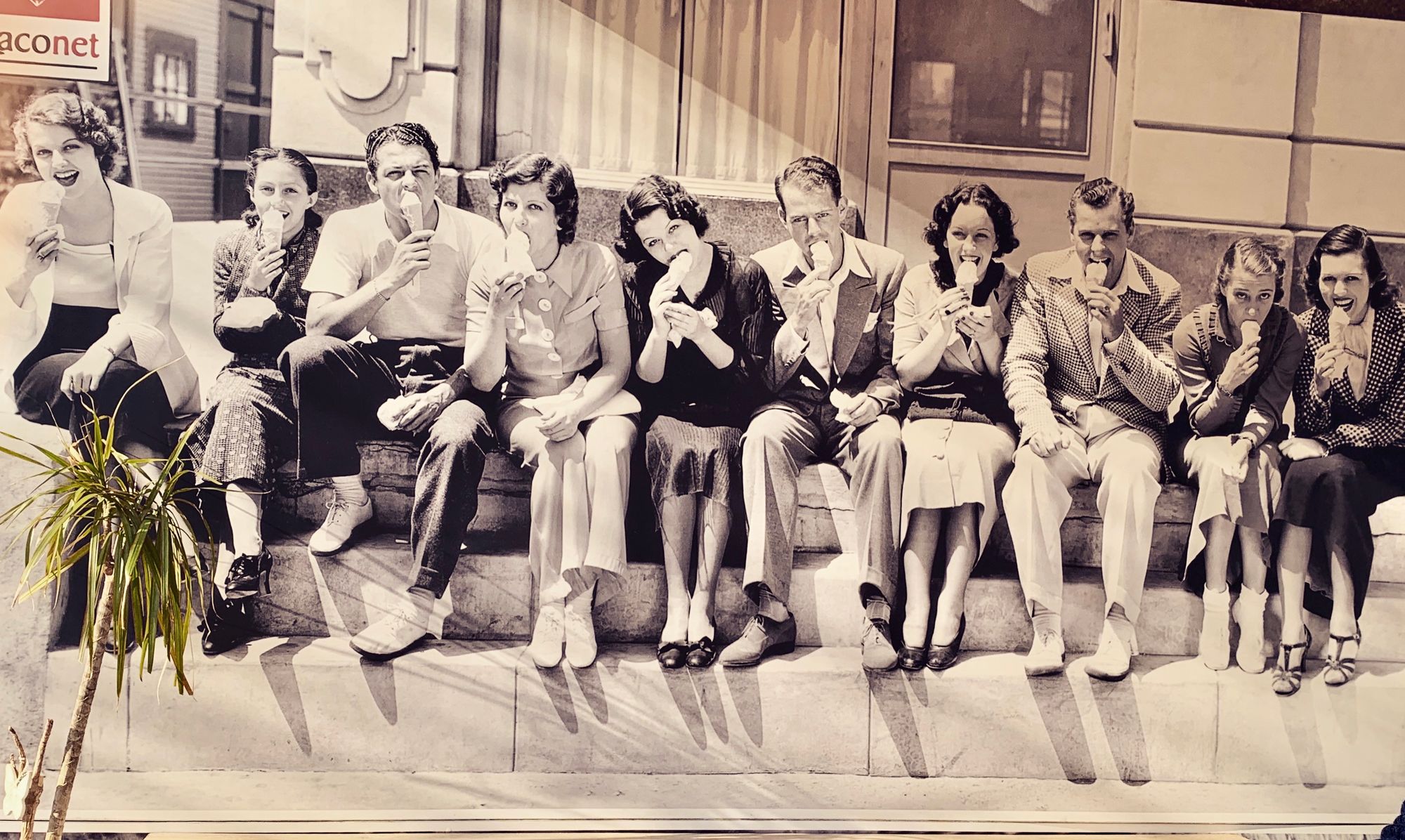 Ice cream attracts groups of all sizes to eat, spend time together and just hang out, anywhere and everywhere. Since ice cream is so good at drawing people to a place, it is the perfect catalyst for creating a dynamic social and commercial area. Stores, amenities, and assets are features that can build off of the people-attracting power of an ice cream stand/shop to create multi-layered hubs of activity.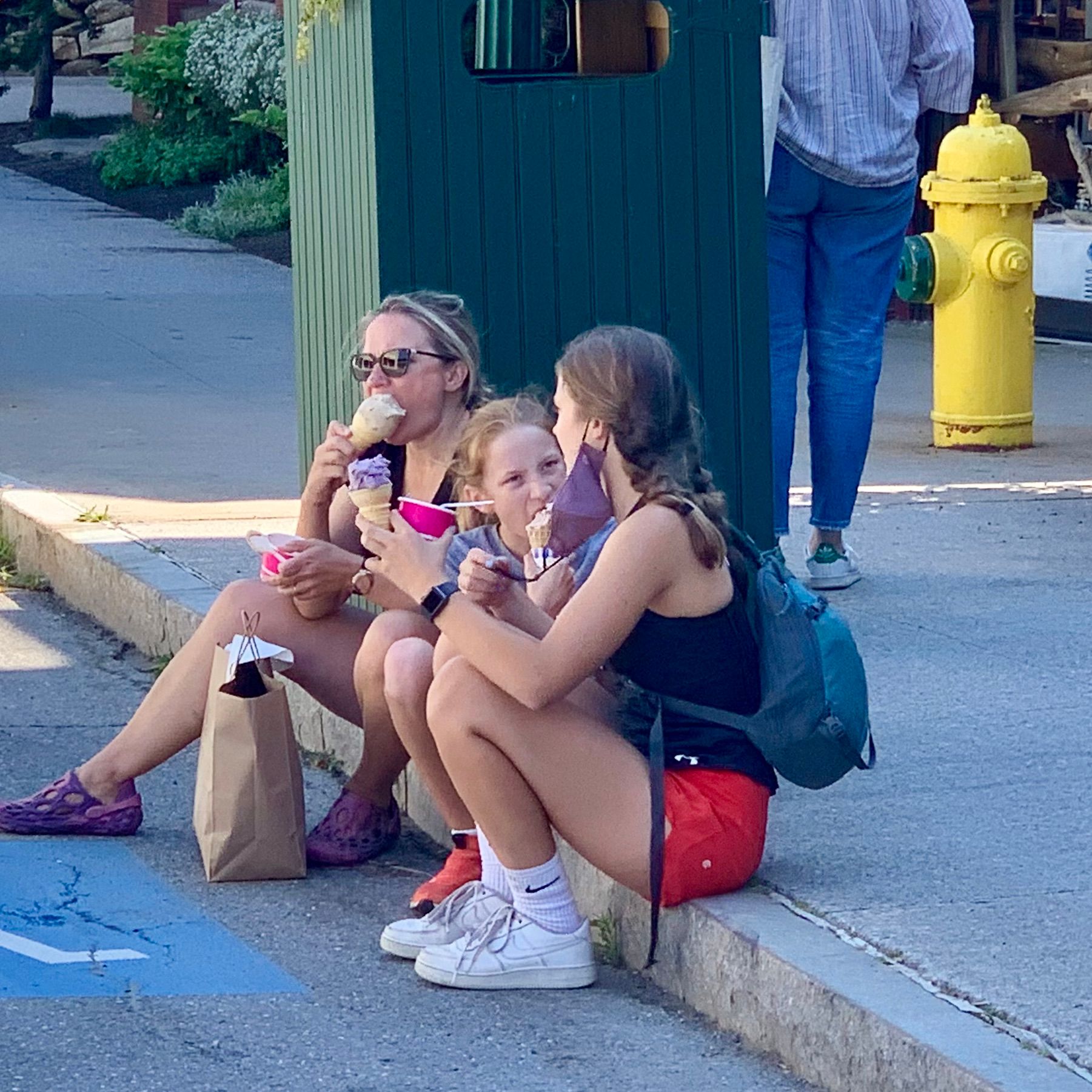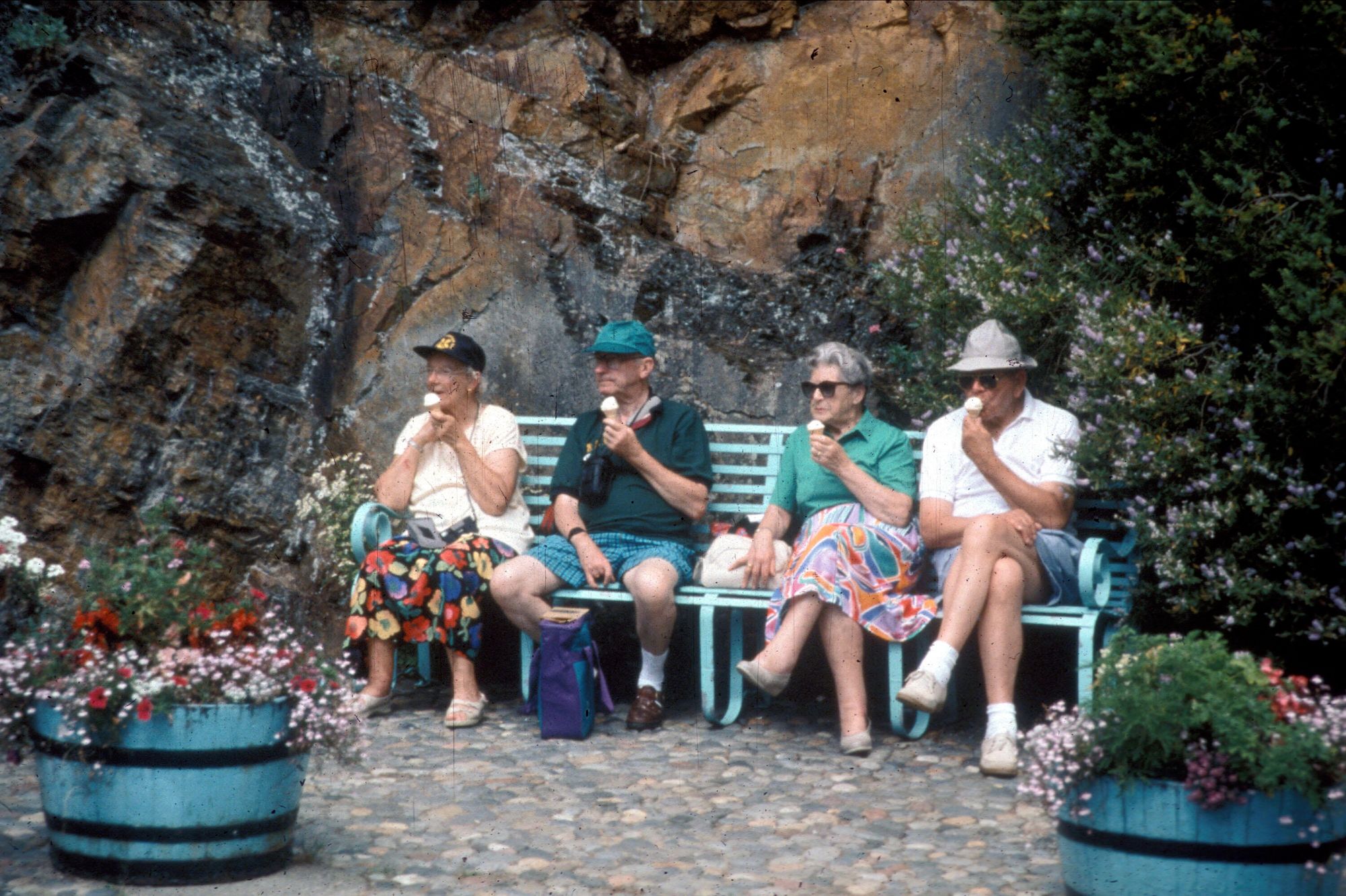 Related Articles‌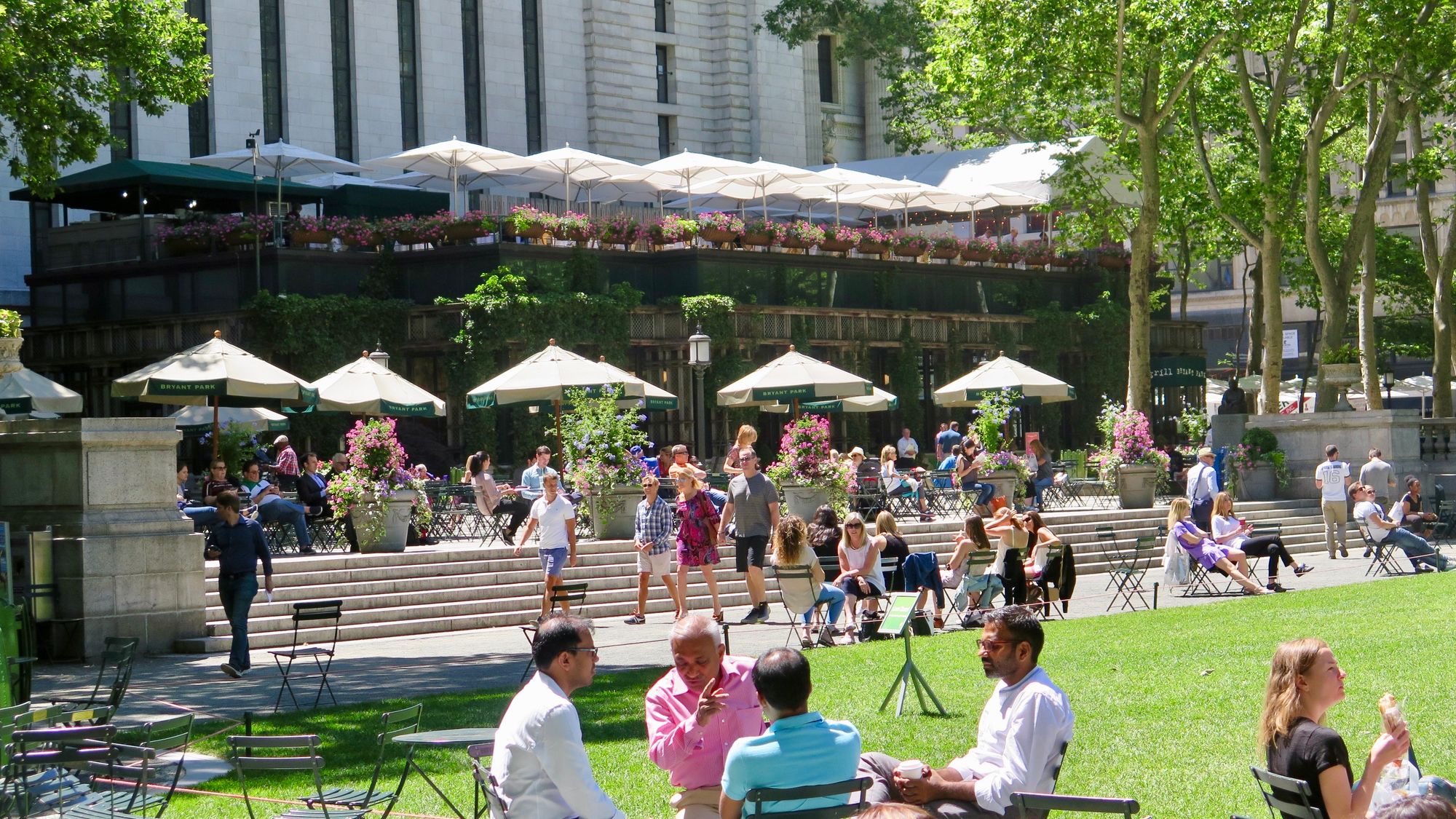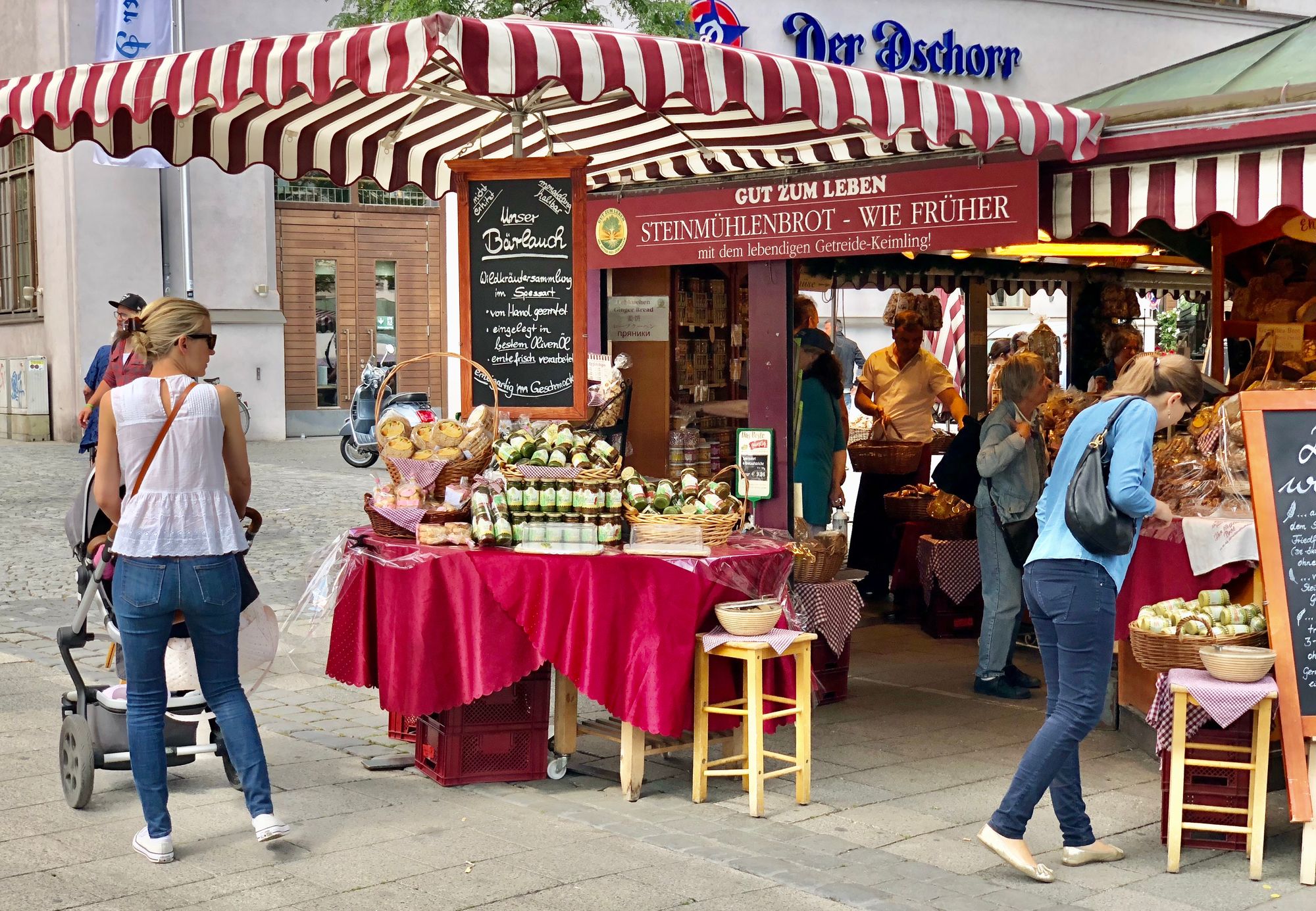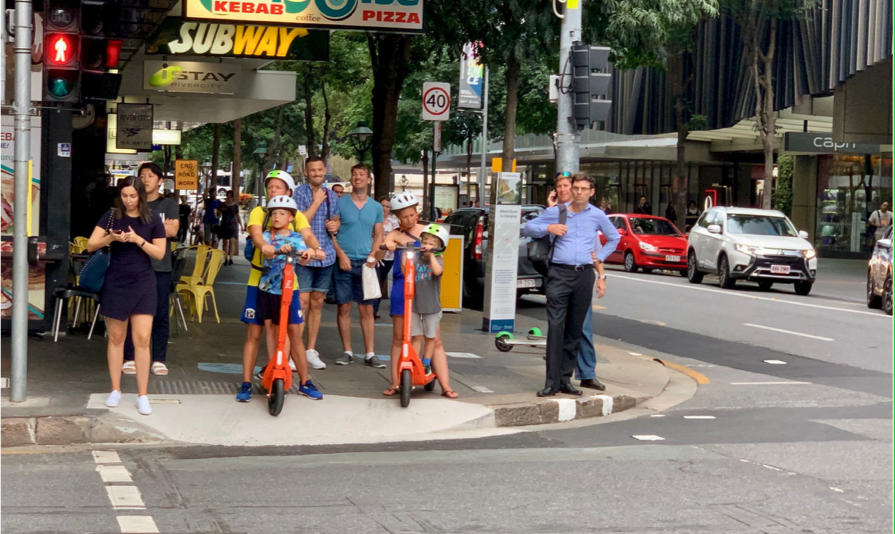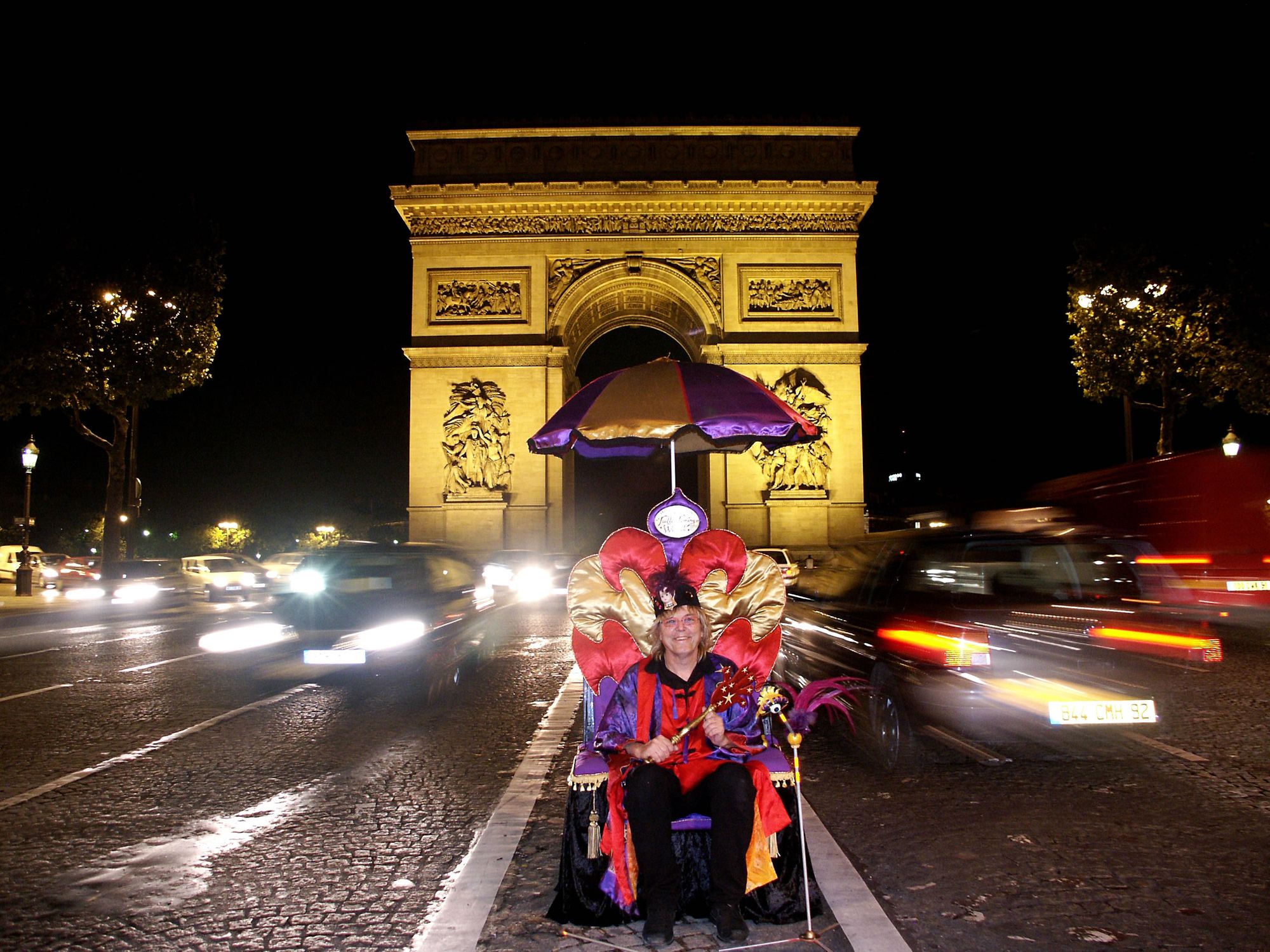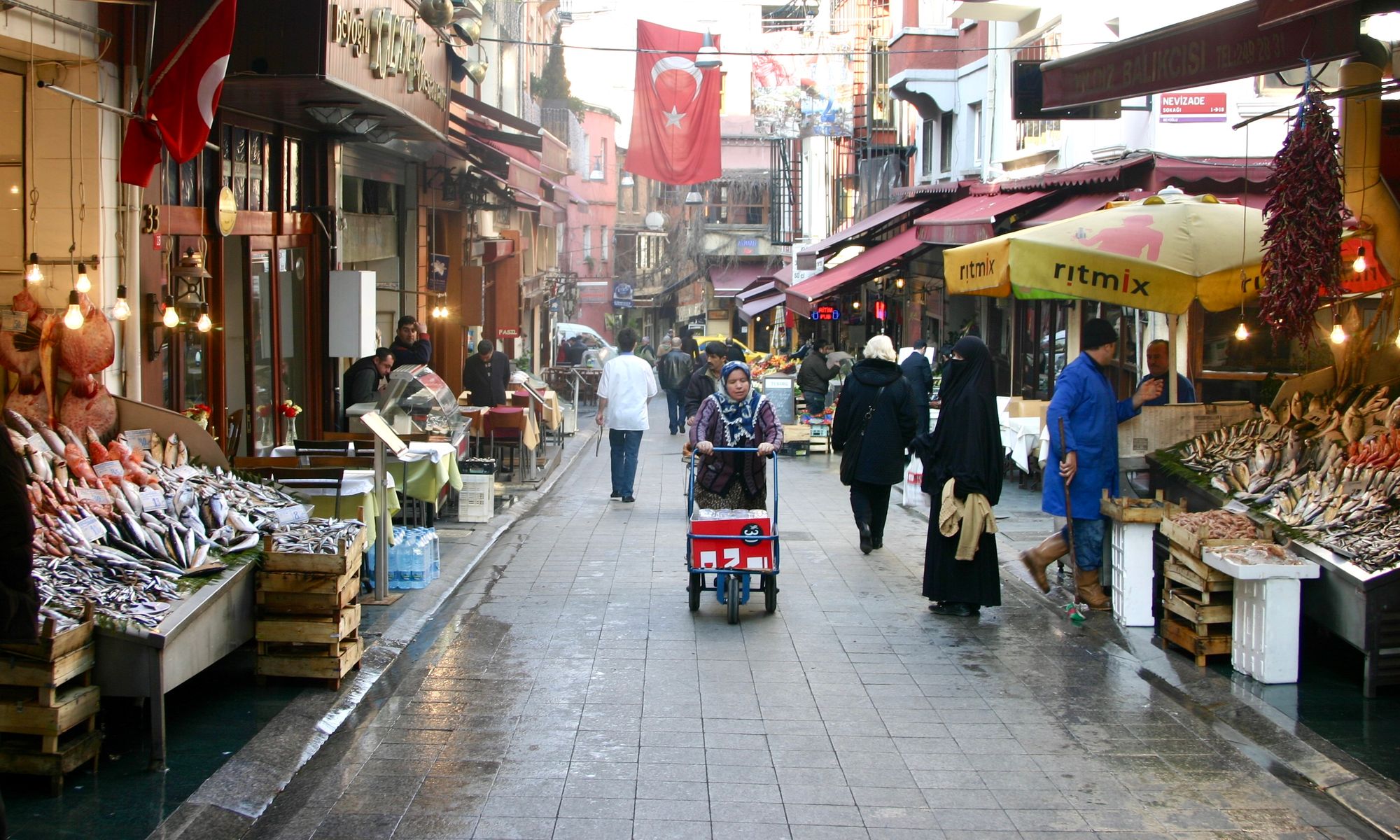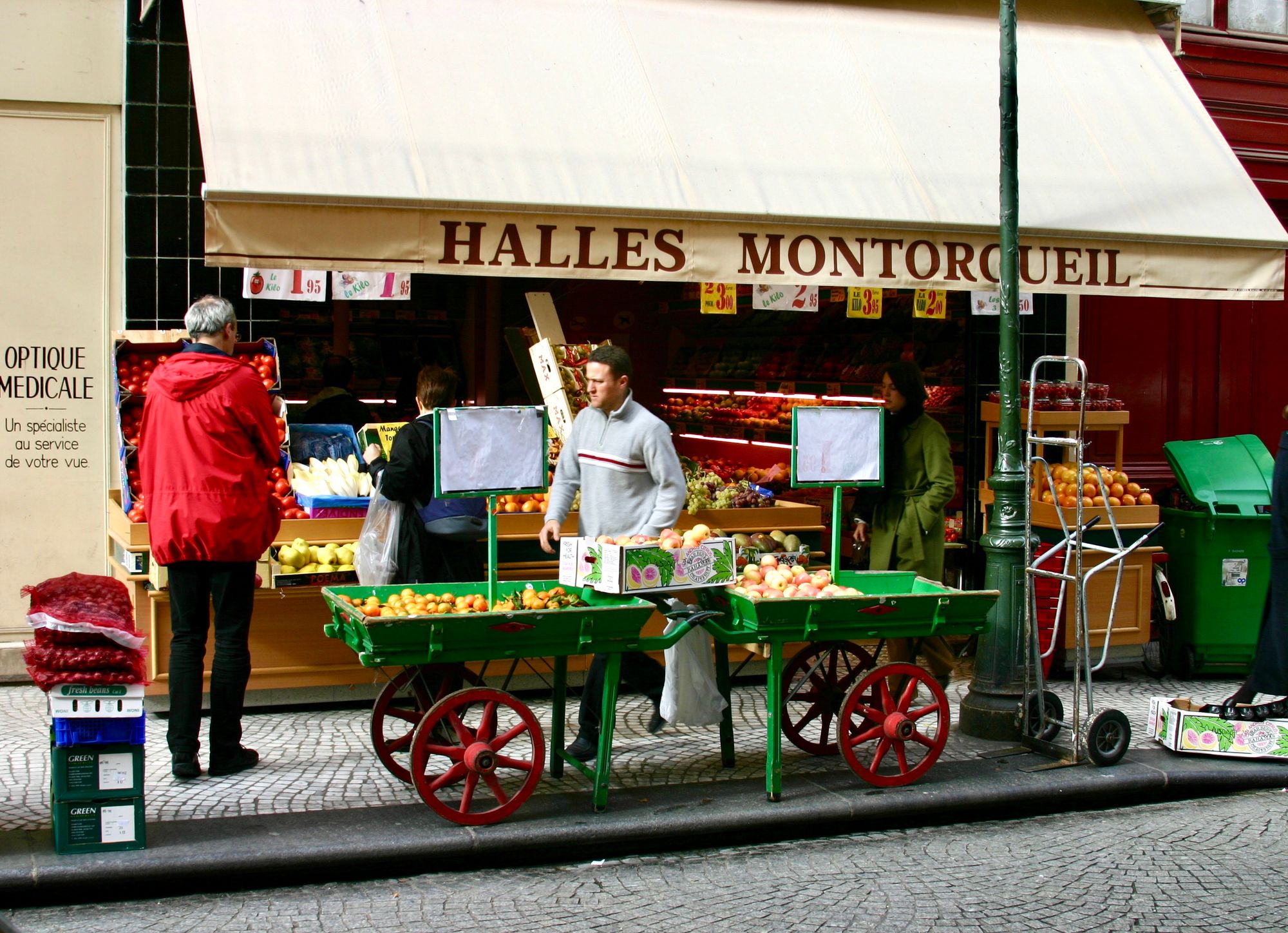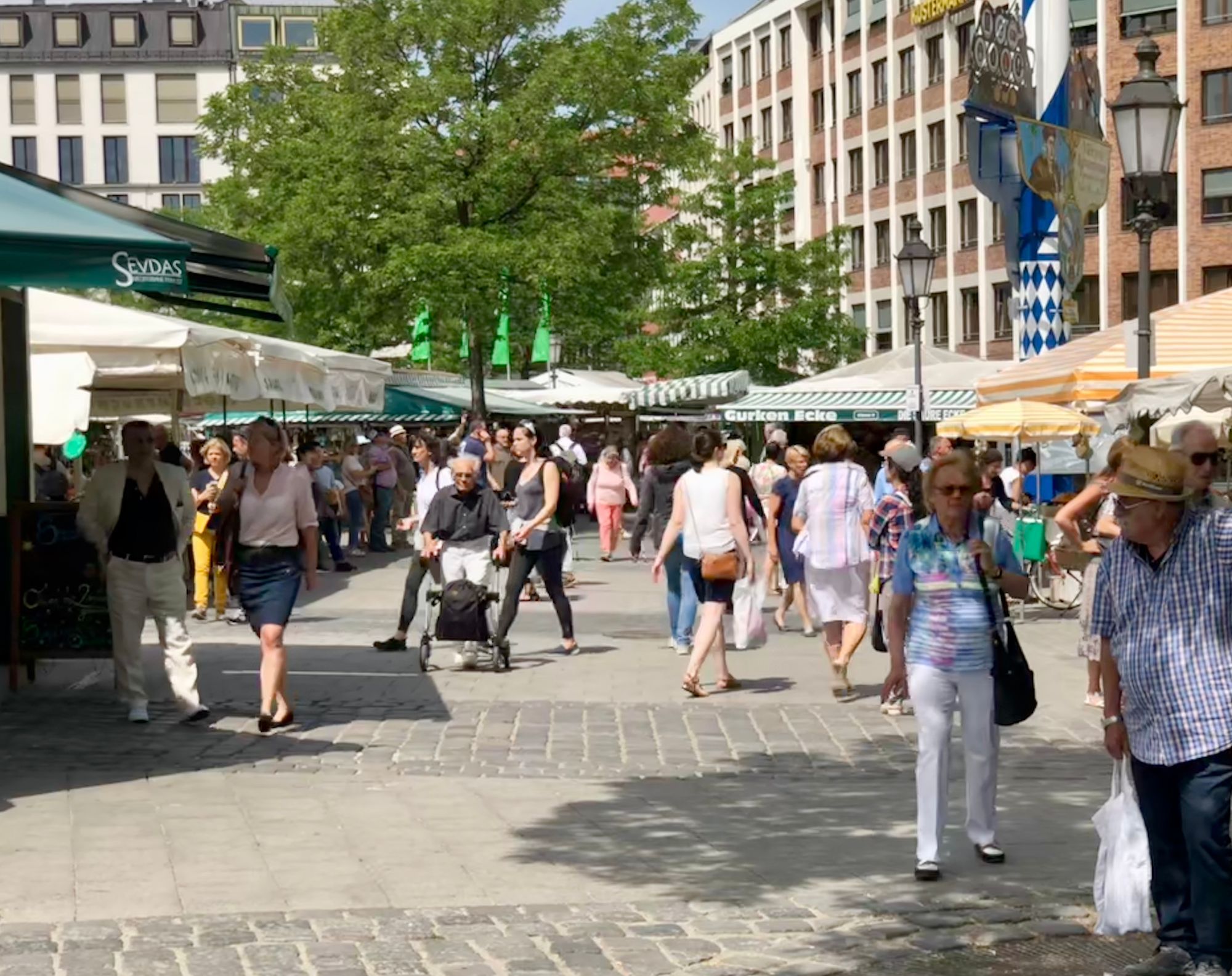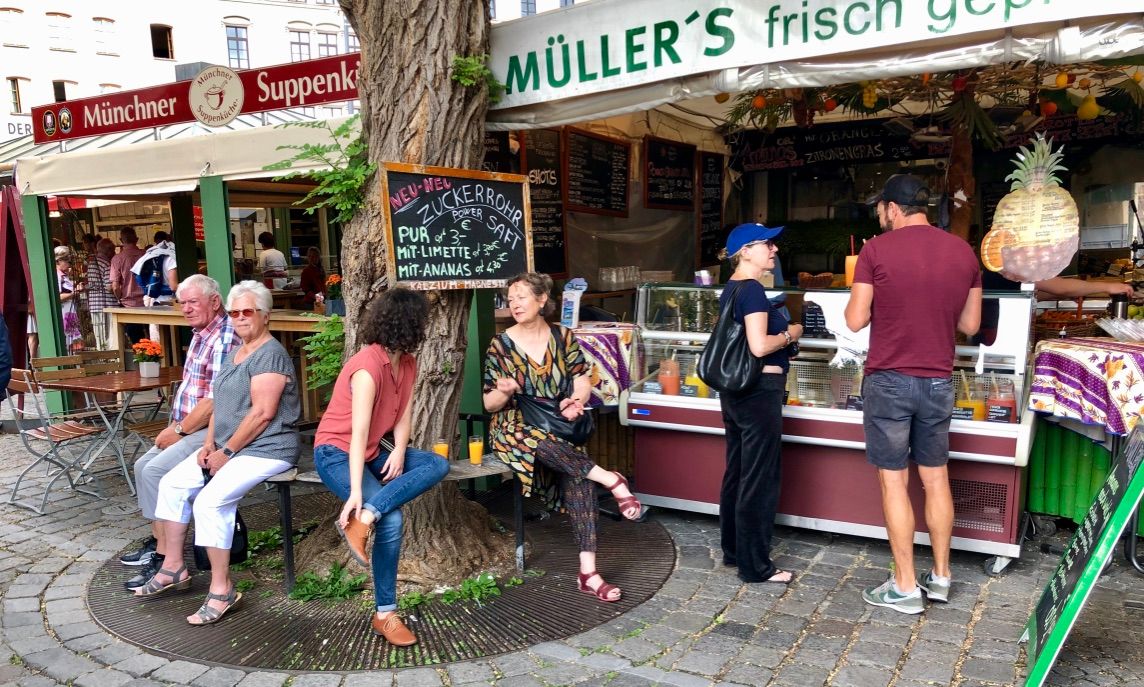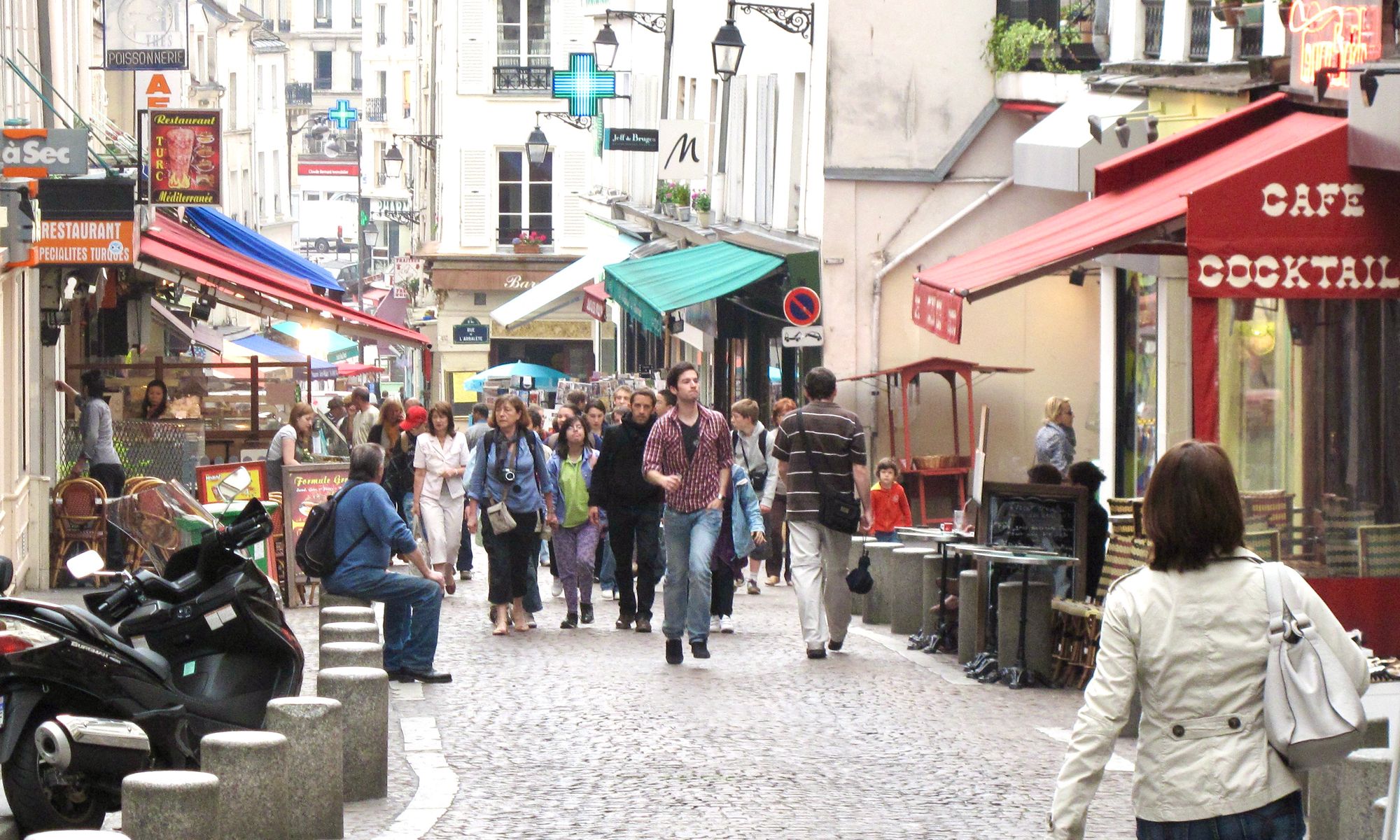 The Foundation and Future of the Placemaking Movement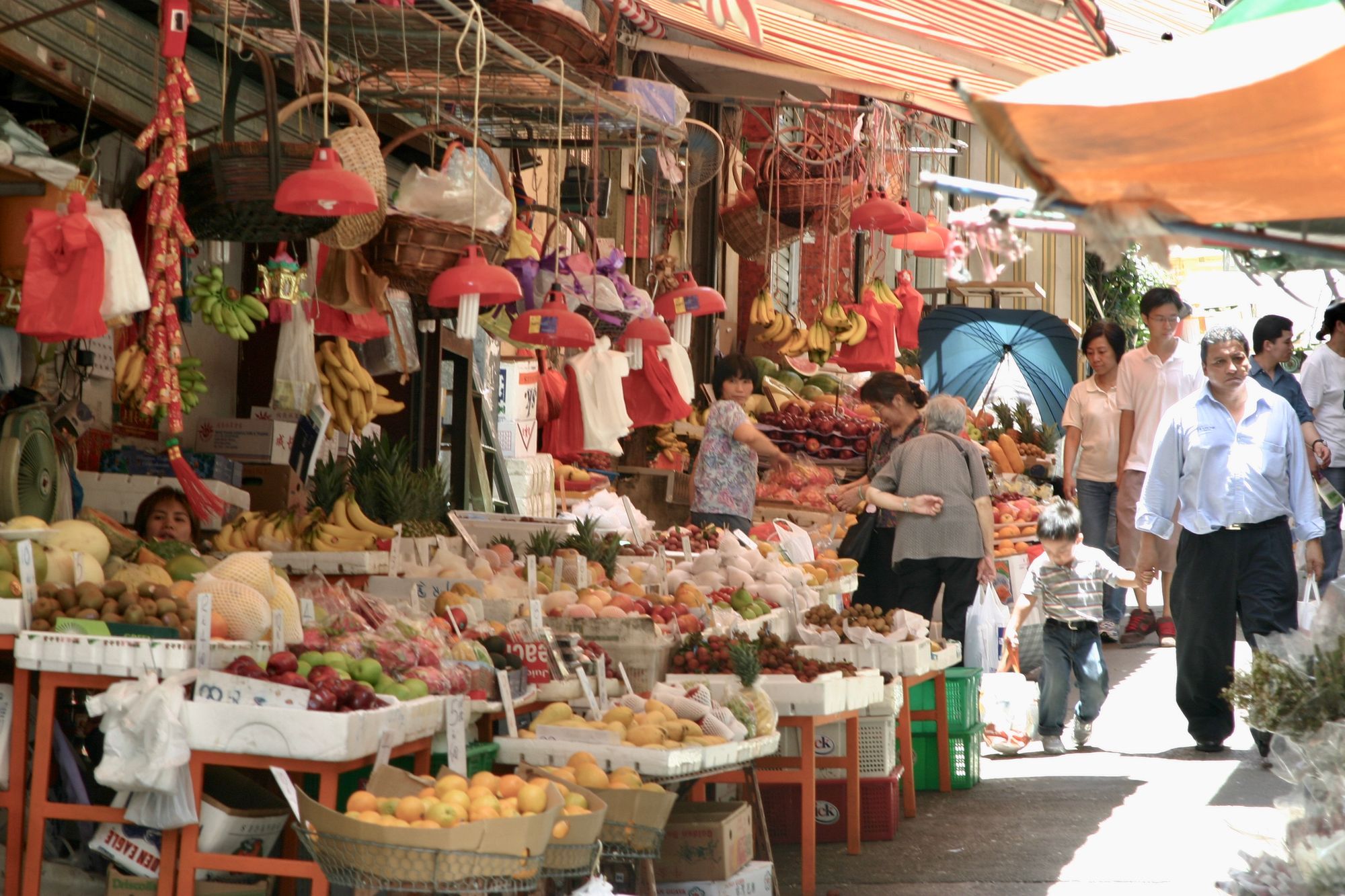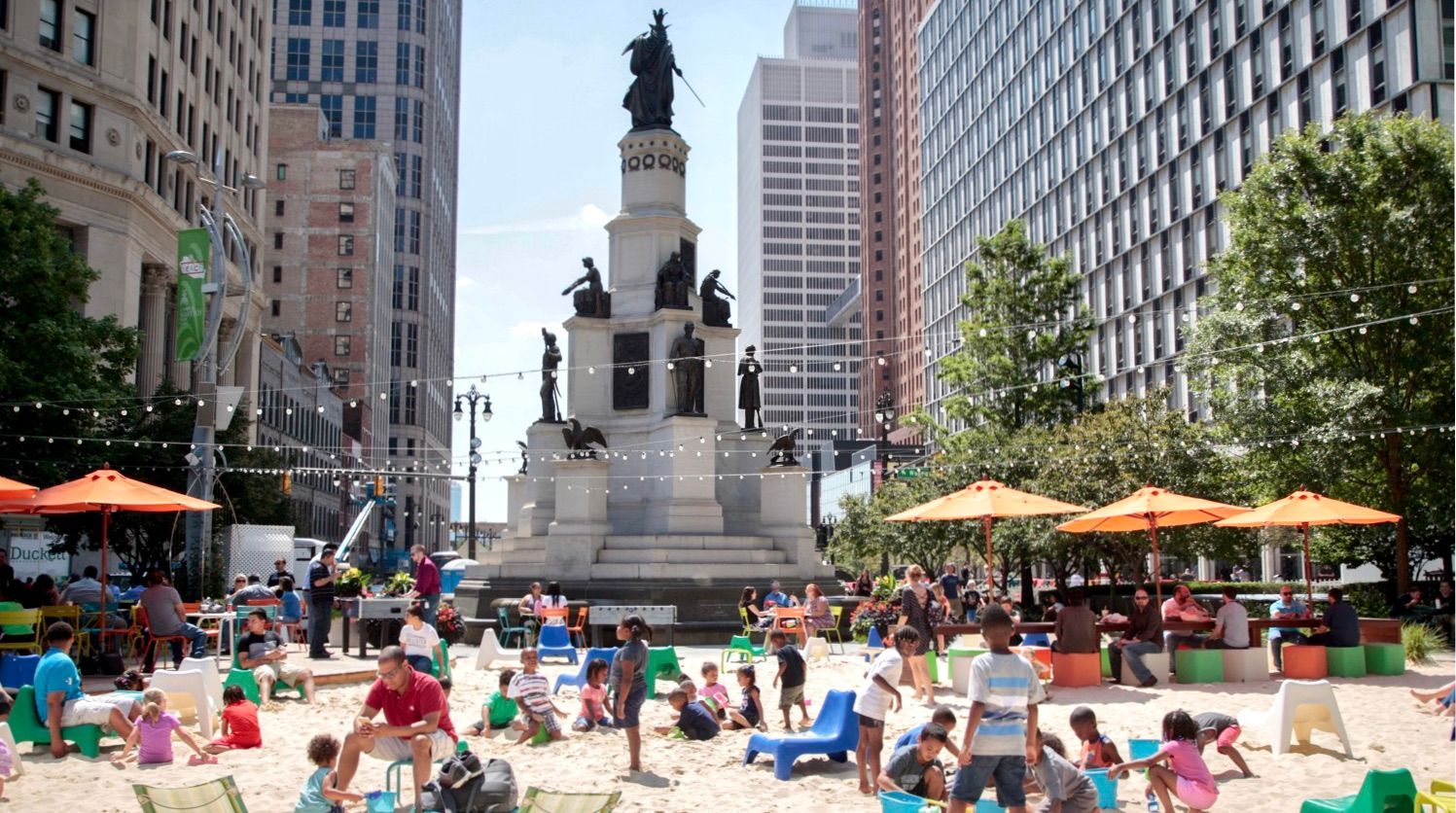 Who We Are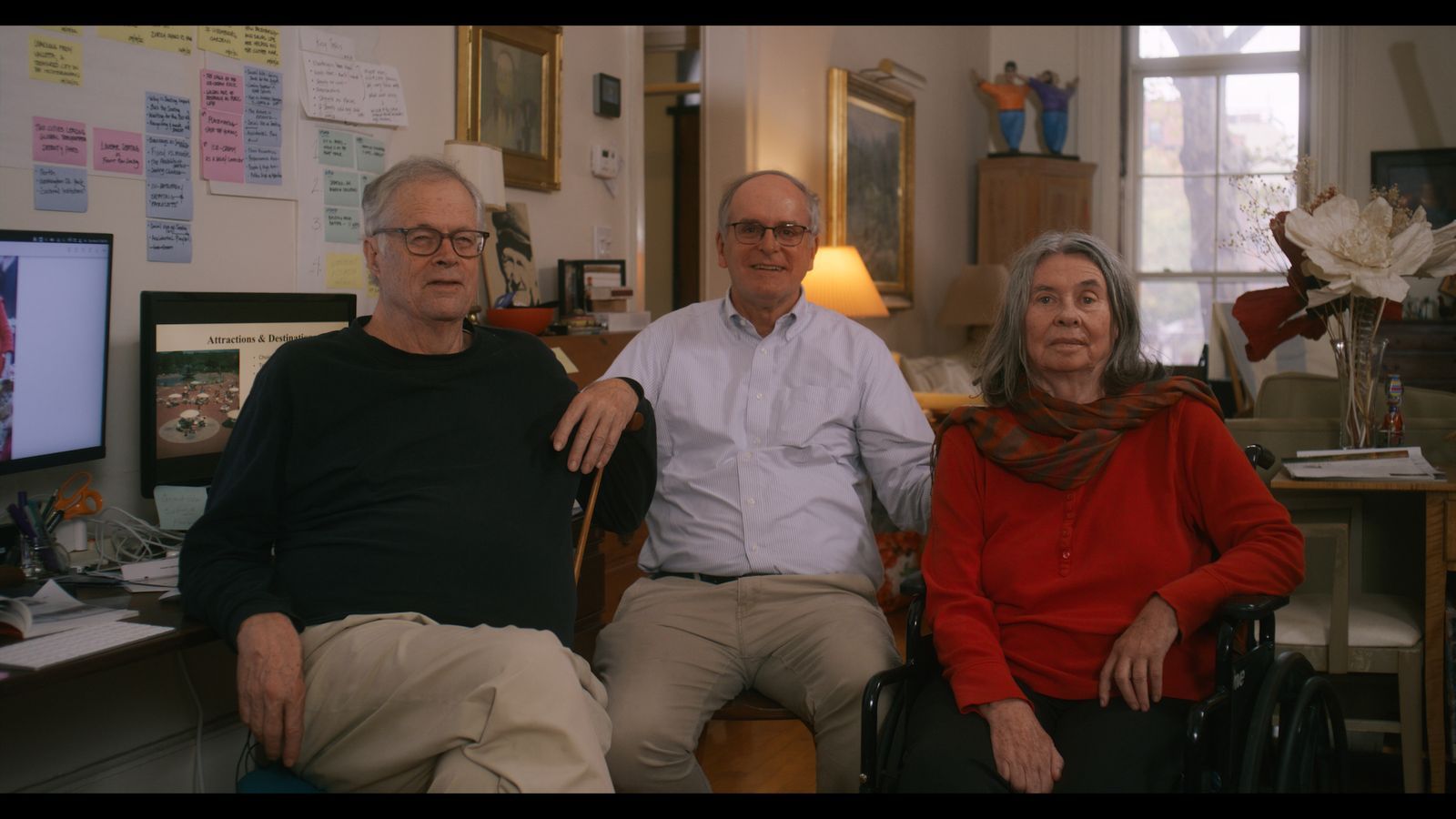 The mission of the
Social Life Project
is to incite a renaissance of community connection in public spaces around the globe. Our work grows out of more than 50 years devoted to building the global placemaking movement. It is an initiative of the
Placemaking Fund
, along with
PlacemakingX
 — a global network of leaders who together accelerate placemaking as a way to create healthy, inclusive, and beloved communities. Through our online publication, presentations, campaigns, and catalytic projects, we can create transformative impact on communities everywhere.
If you are interested in our helping to build a community-wide campaign or catalytic interventions, presentations, exhibits, and more or supporting the cause
contact us
.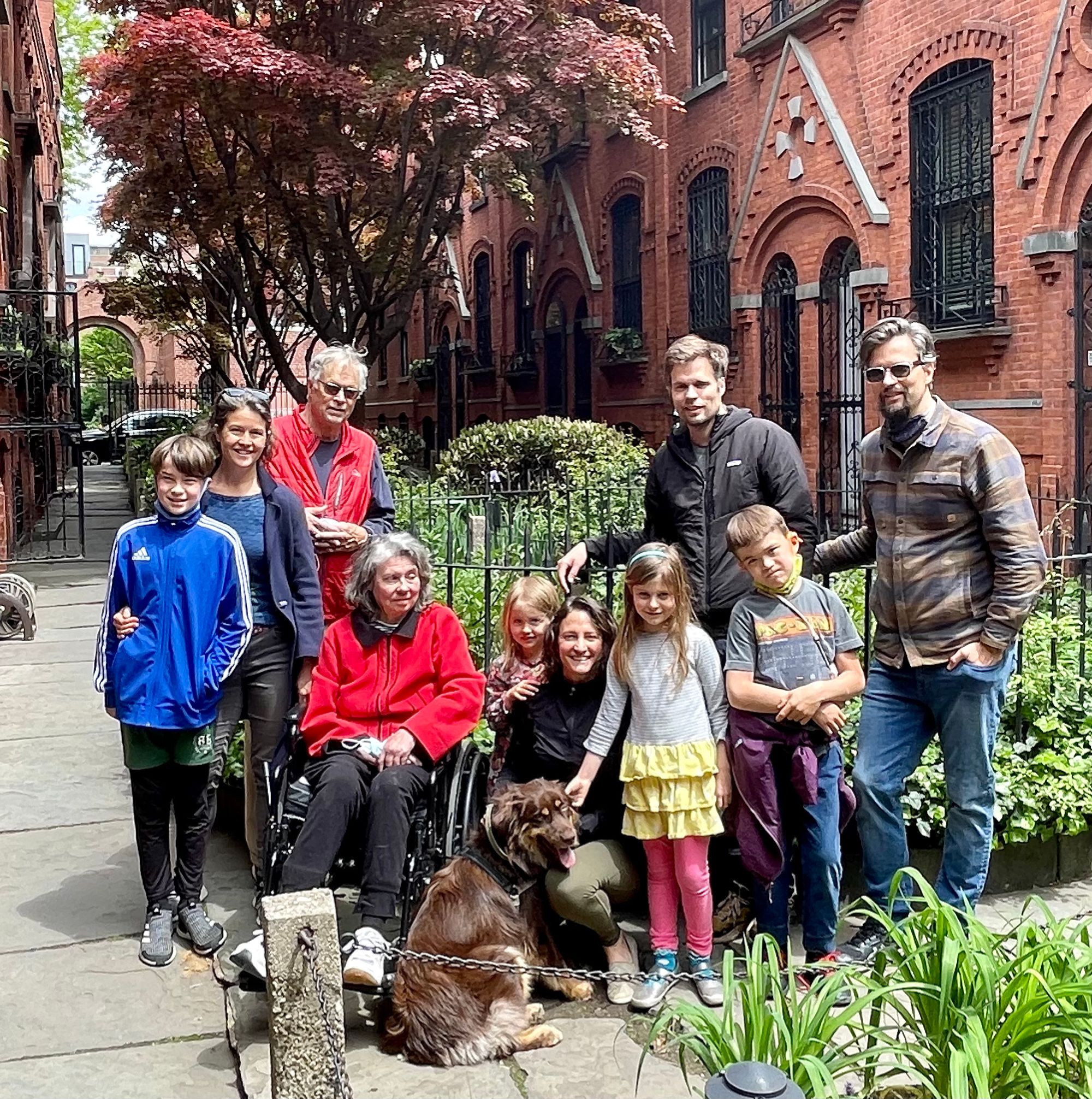 "There are more and more of us fighting for a different vision of the world—a world that takes care of our most precious resources: the air we breathe, the water we drink and the places we share." Mayor of Paris France