Scenes from Paris
The simple bollards found on streets throughout Paris are used in many ways to make the city more walkable and enjoyable. They subtly define public spaces and create transition zones in places where vehicles and pedestrians interact.
Bollards can:
offer a place to pause when you are waiting to cross a street
caution people to be wary of oncoming traffic
highlight important intersections or destinations throughout the city
provide a safe place to wait or have a conversation alongside busy streets
prevent cars from parking on sidewalks
Bollards have become an important piece of Parisian public infrastructure, which enhances street life in many ways beyond their intended purpose of separating people from vehicles.
Here are some examples of bollards at work in Paris, where they are as much a part of the city's social landscape as sidewalk cafes or the famous Paris benches.
The slices of life that unfolds at intersections can be very entertaining, revealing all kinds of people engaged in different activities. In these photos, notice how people need a "cover" to become observers. Bollards provide that, offering a comfortable place to pause, dawdle, rest an arm, and relax. Also, see how naturally people stand back from the curb.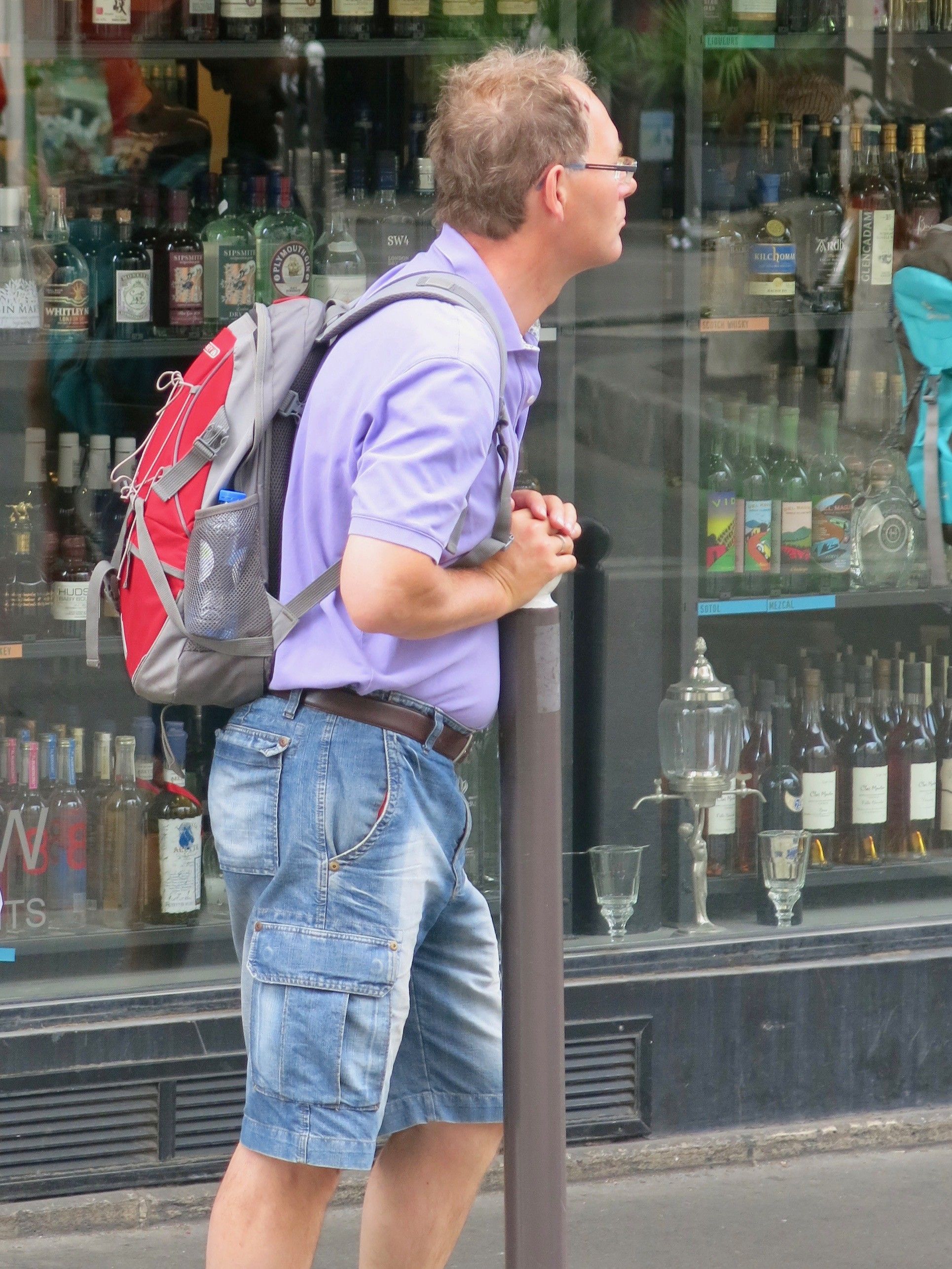 Bollards play a key role in enlivening corners. Above, they protect diners in the cafe, give an identity to the kiosk and the cafe from across the street, and provide a good view of the people walking by.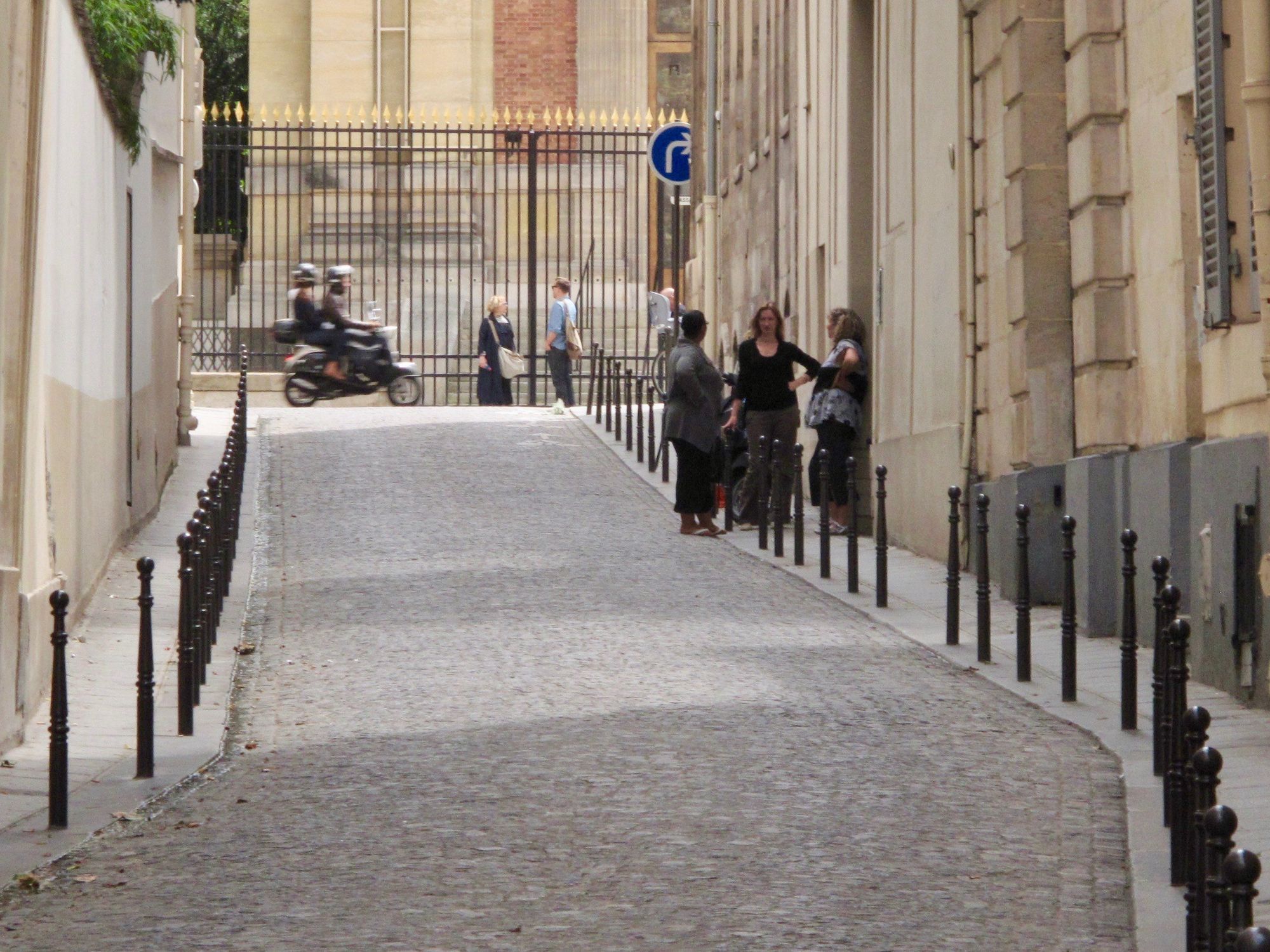 Not only do bollards protect the pedestrians, they prevent cars from parking.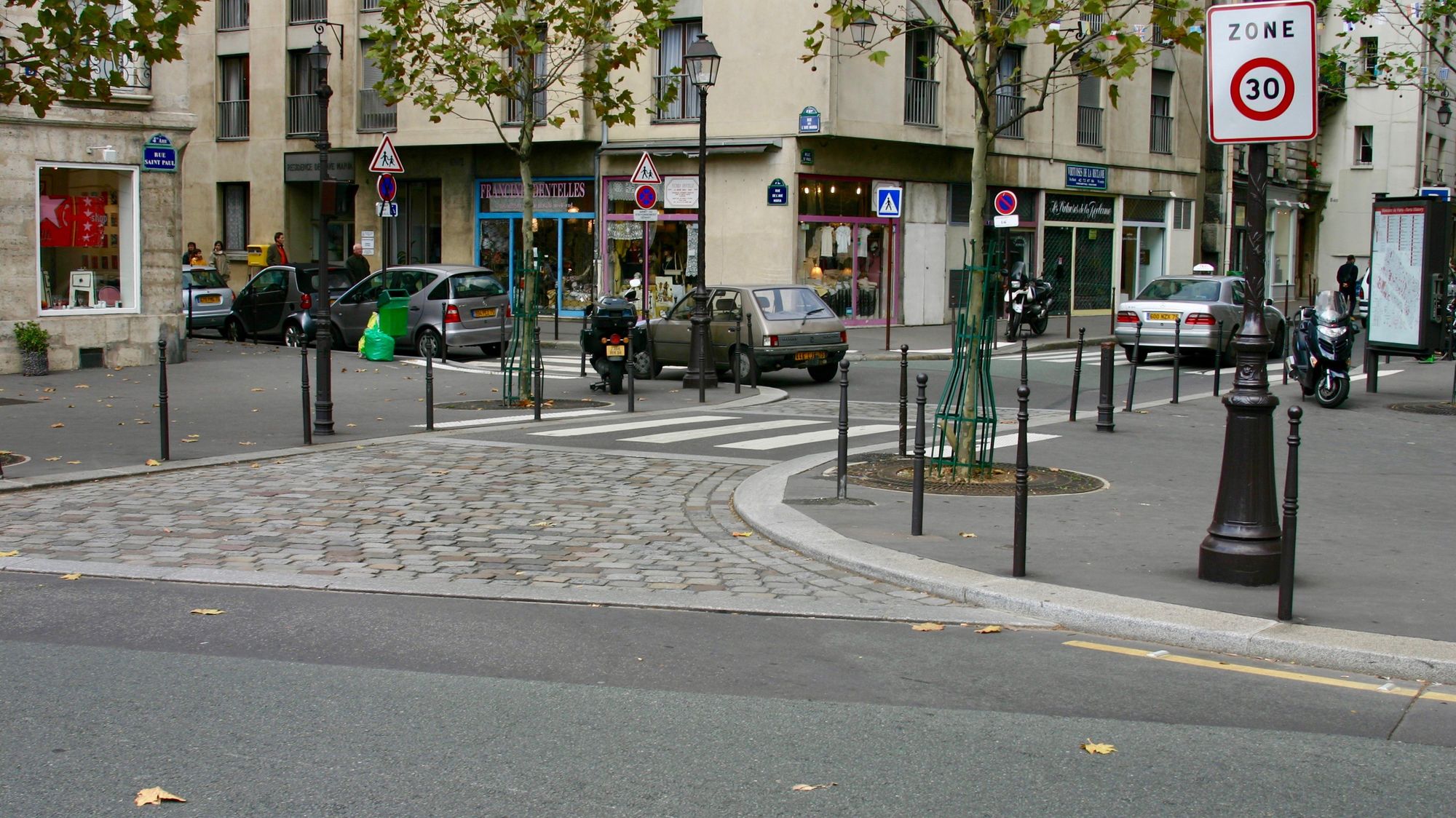 The take away from this "story" is very powerful as it shows how small elements can change the character of a street, an intersection or a crosswalk and turn it into a "place" that attracts behaviors that add an element about social life to a normal, mundane crosswalk.
As we put together (hopefully with you) these visual "stories" showing how simple elements can improve our lives, including streets, the most important public space confronting us in our daily lives, in cities everywhere. This will be a major focus of our Social Life studies in the future.