Who Owns the Corner Defines the Social Life of Neighborhoods
You can tell a great city by its corners. If the intersection is owned by the vehicles, it is a city for cars and traffic. If the community controls the intersections/corners, it is a city of neighborhoods.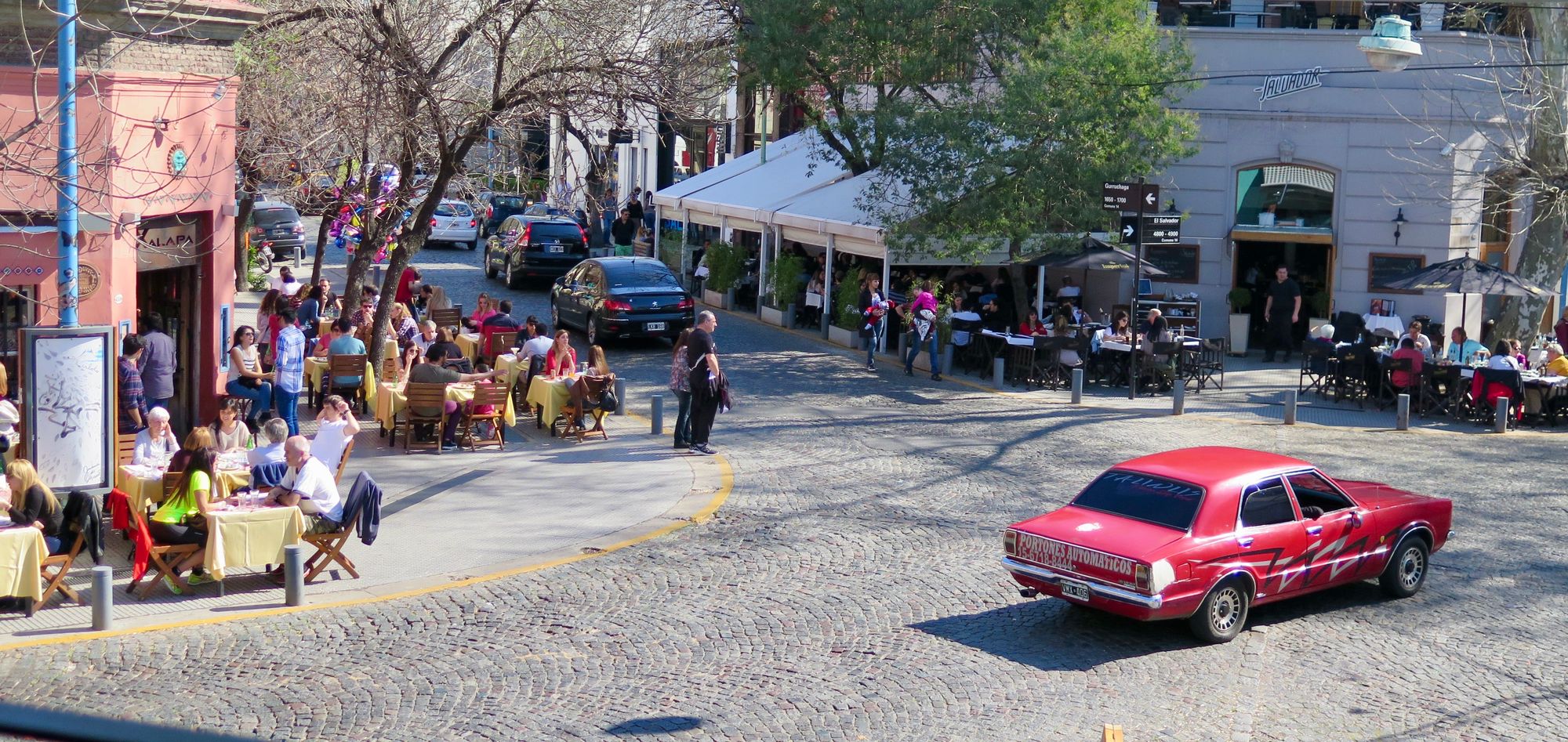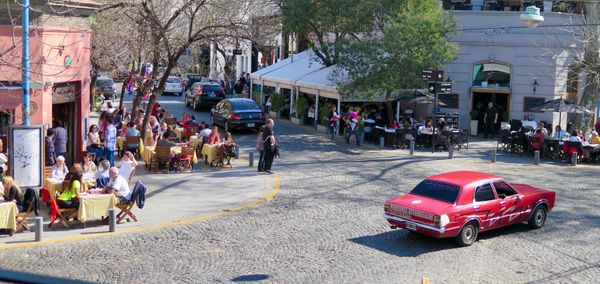 How to transform your city one corner at a time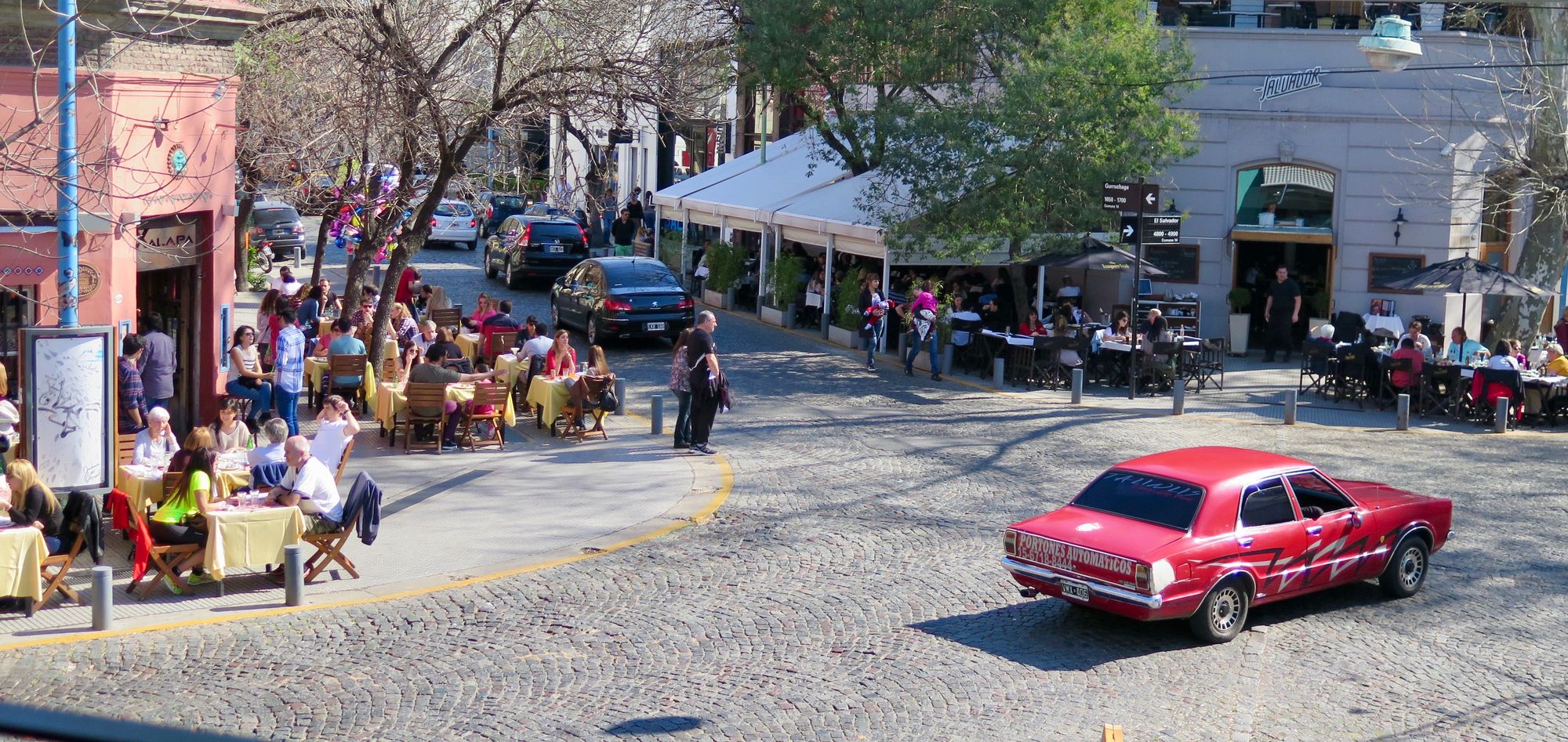 In neighborhoods and city centers where the street corners are social hubs, they define the city. The corners of intersections are places where people gather, sit, socialize, sip coffee, eat, drink, and be merry. They are the most basic form of public space, linking not only neighborhoods but also marking where people's paths naturally cross. When these spaces are built to accommodate people instead of vehicles — you have the makings of a strong, interconnected community.
In fact, it's no exaggeration to say that convivial corners make happy cities, as these photos from Paris, London, Barcelona, Istanbul, and Buenos Aires prove.
You can tell a great city by its corners. If the intersection is owned by vehicles, it is a city for cars and traffic. If the community controls the intersections and corners, it is a city of neighborhoods and of people.
Why Social Life?
What we all seem to forget is that as humans we need to connect with people, our neighbors, family, and friends. That means that our best streets must also be social places where these connections happen, transcending their role as corridors of traffic. We believe that it is the social life on our sidewalks that matters most, not just how many vehicles can move through our communities. In other words, it is more important that our streets make us feel welcome and safe, than it is for them to provide space to vehicles.
The challenge lies in the fact that all modes of transportation want their piece of the street, from cars to trucks, bikes and buses to scooters. That often means that to prioritize social life goes against the norm: But by starting with people, everything gets turned upside-down for the better...where we gather in our communities.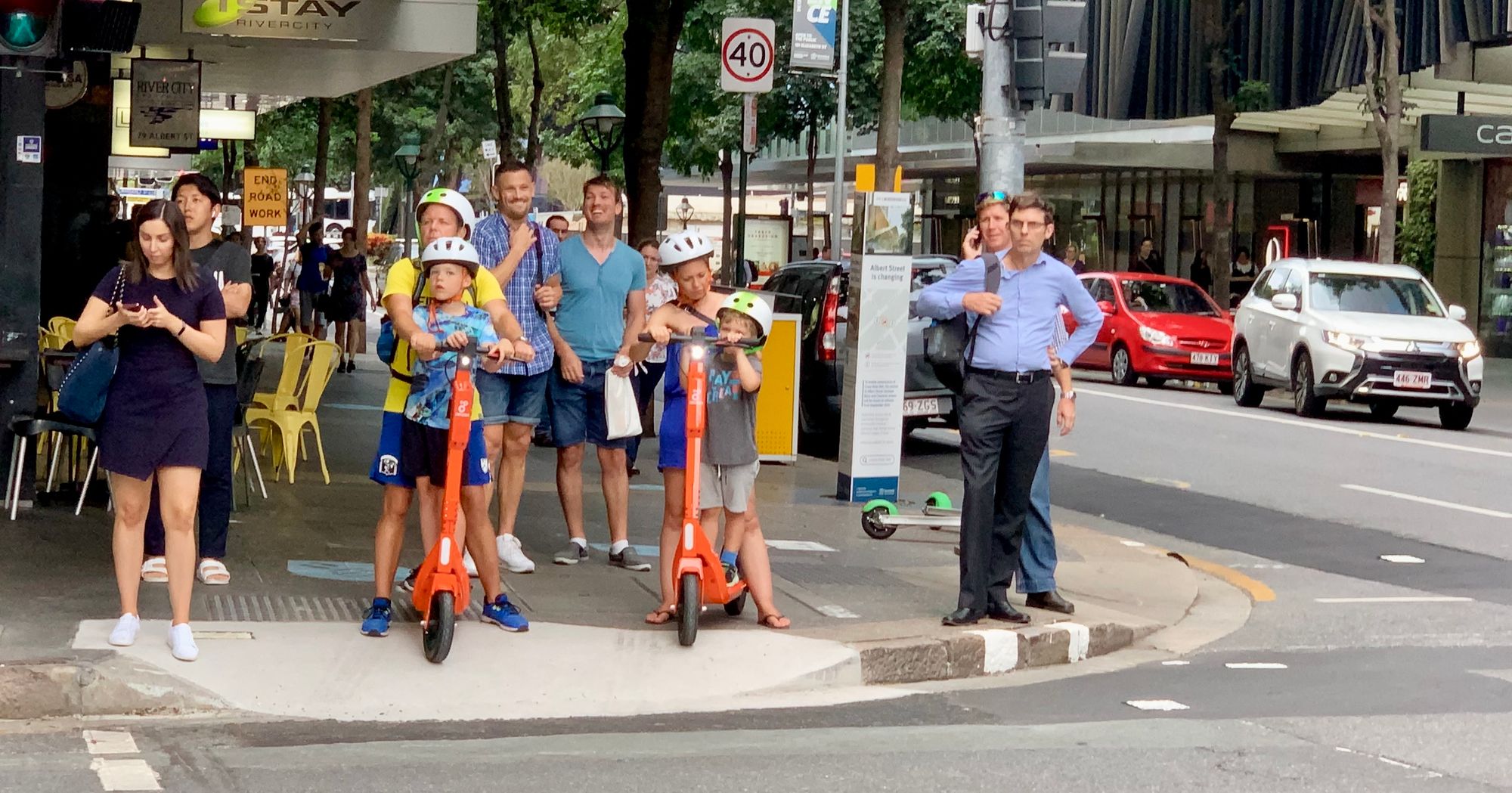 Paris
There is perhaps no better city than Paris when it comes to using cafés to make corners into gathering places.
Restaurants occupy most of the choice corners in Paris neighborhoods, meaning that some of the best intersections have three and sometimes four active corners. As you look at these images, note the activities taking place on the sidewalk, and the fact that the things happening inside of many restaurants are also integrated into the social life of the sidewalk and street.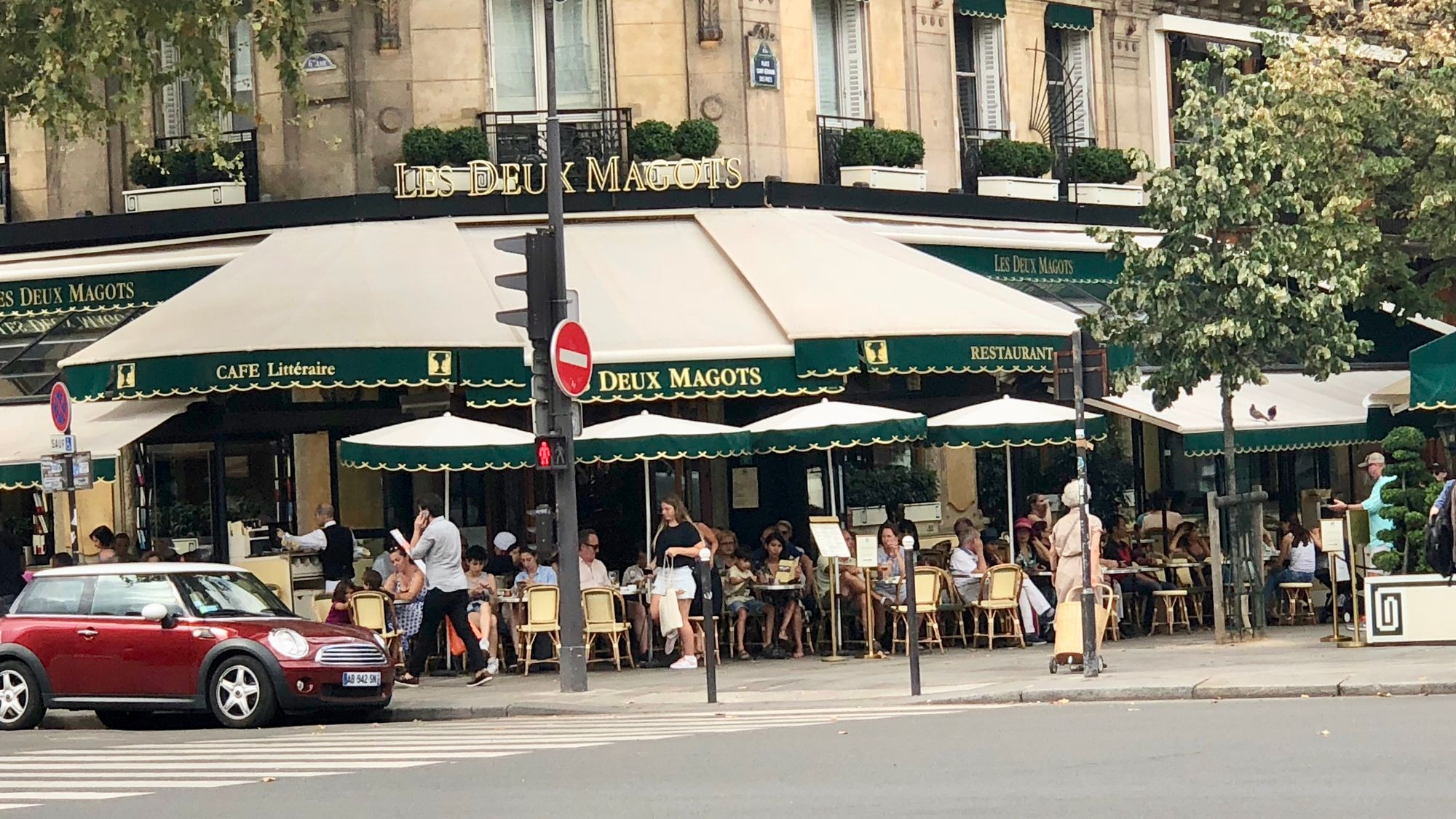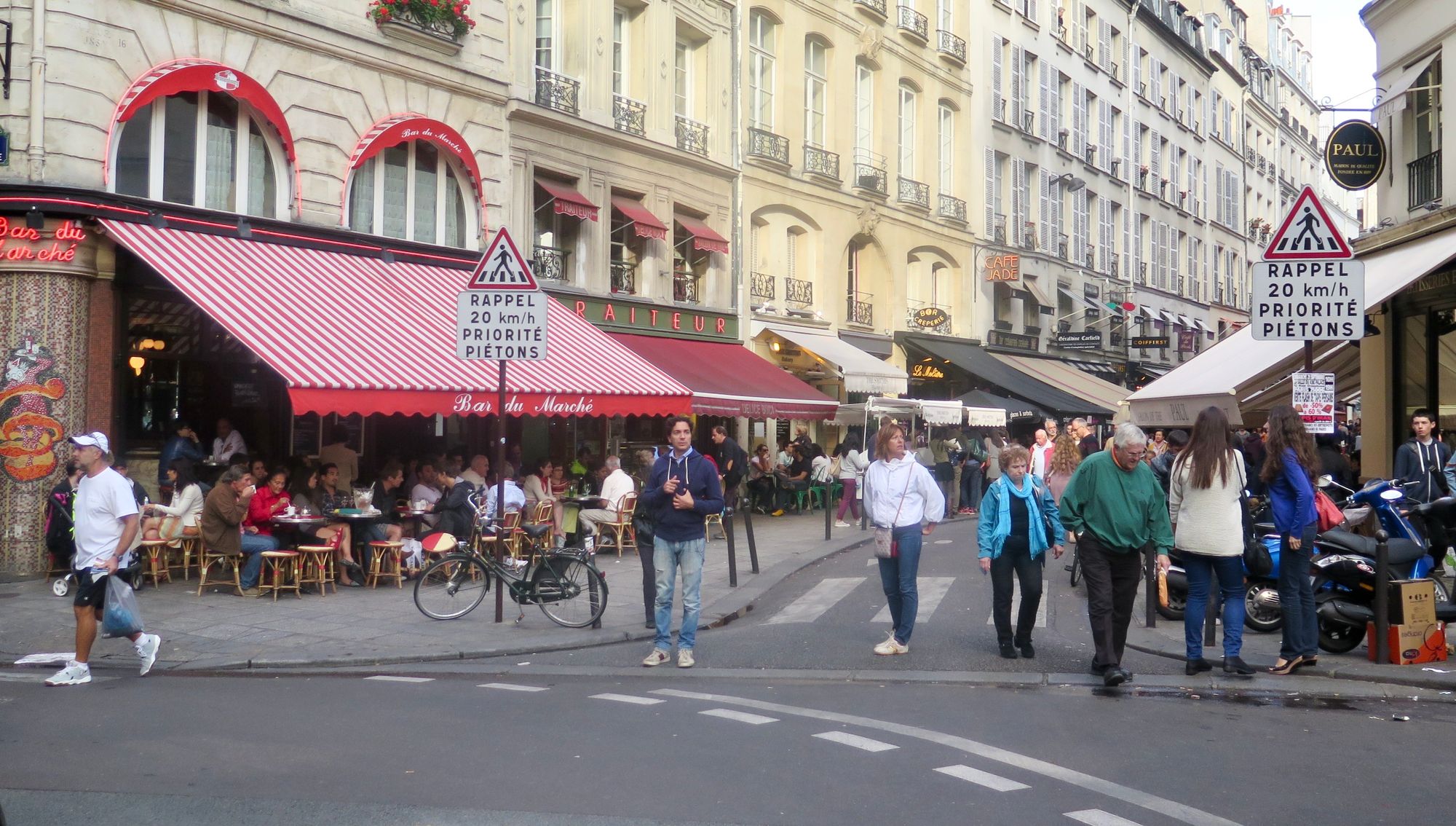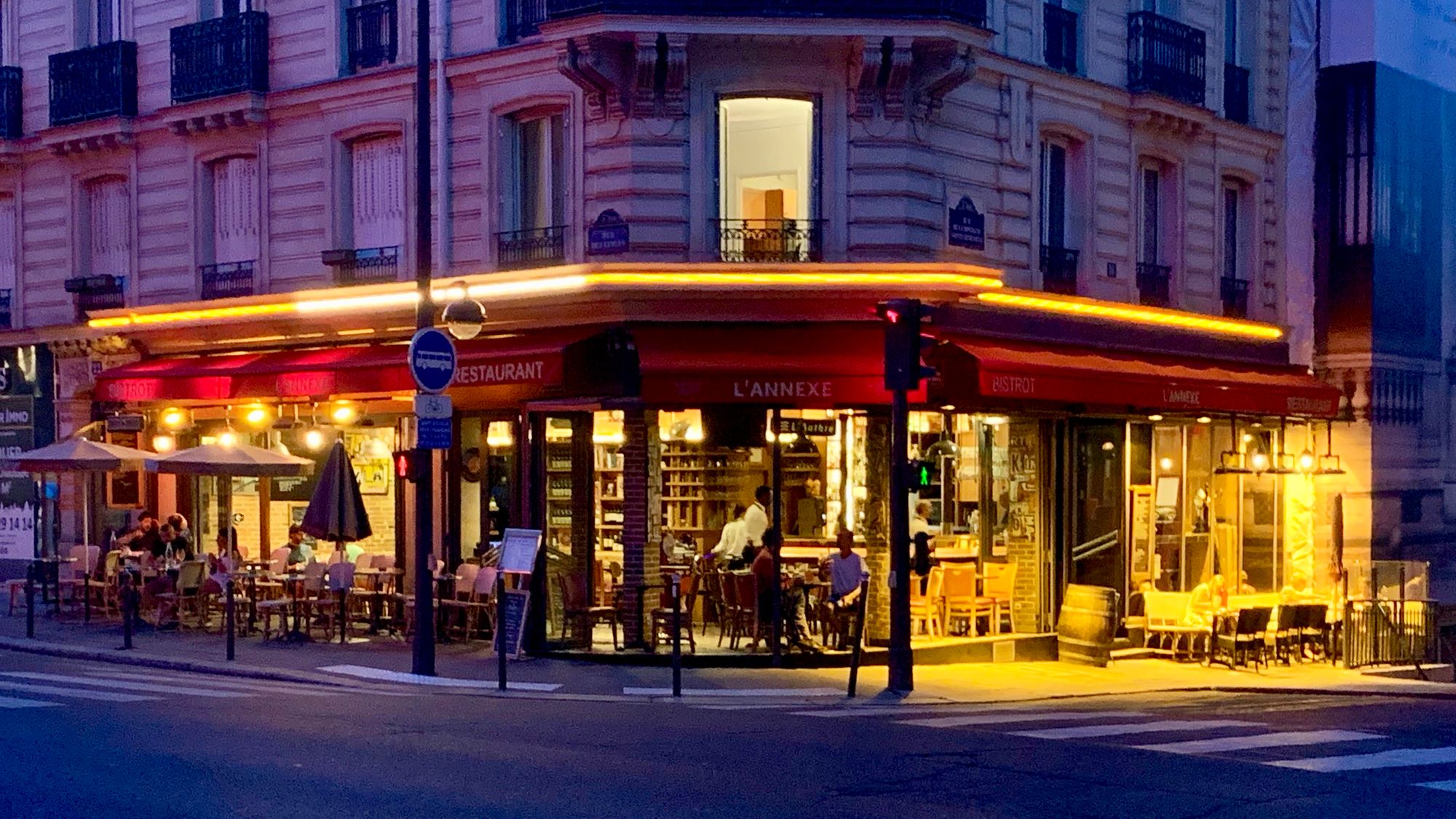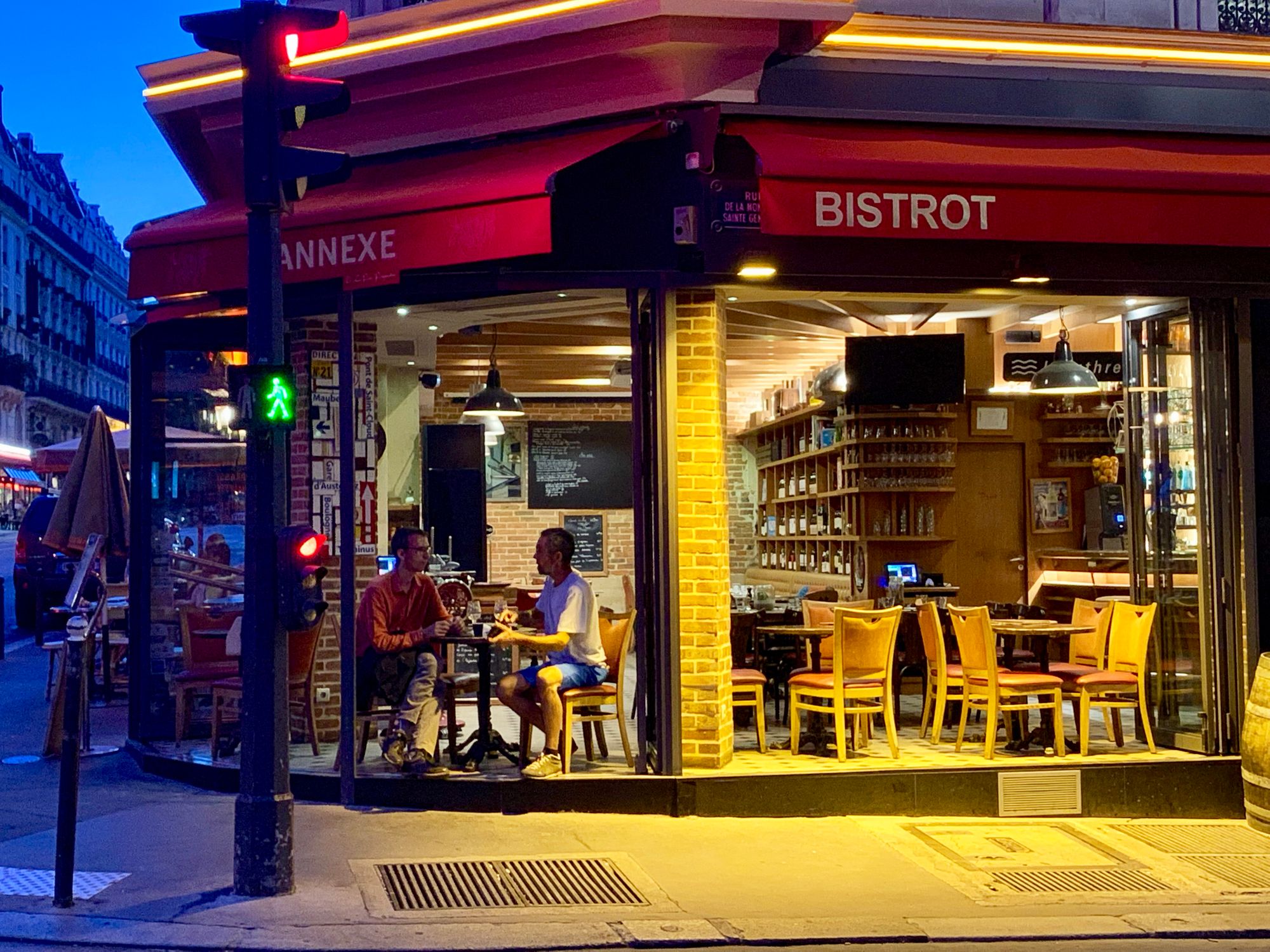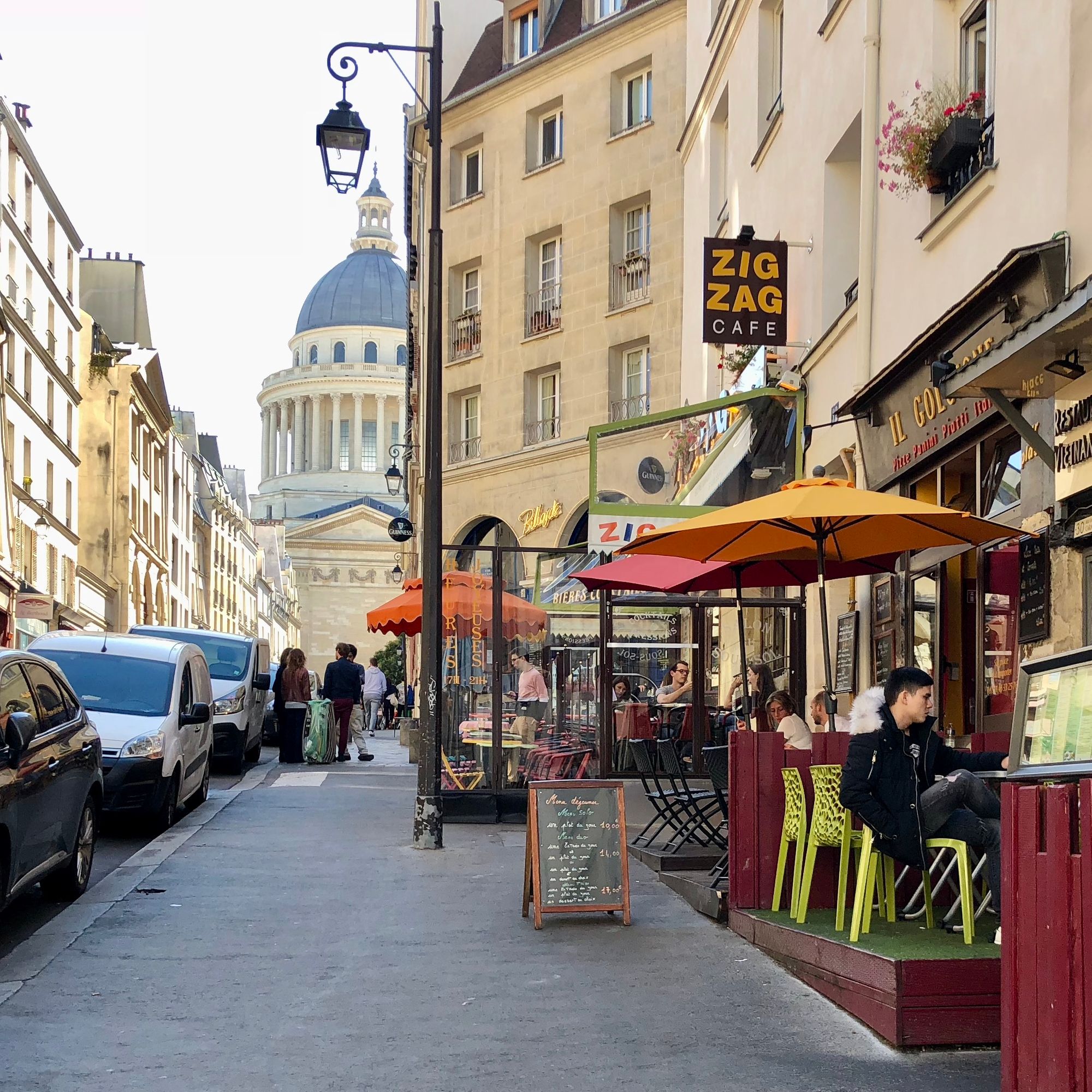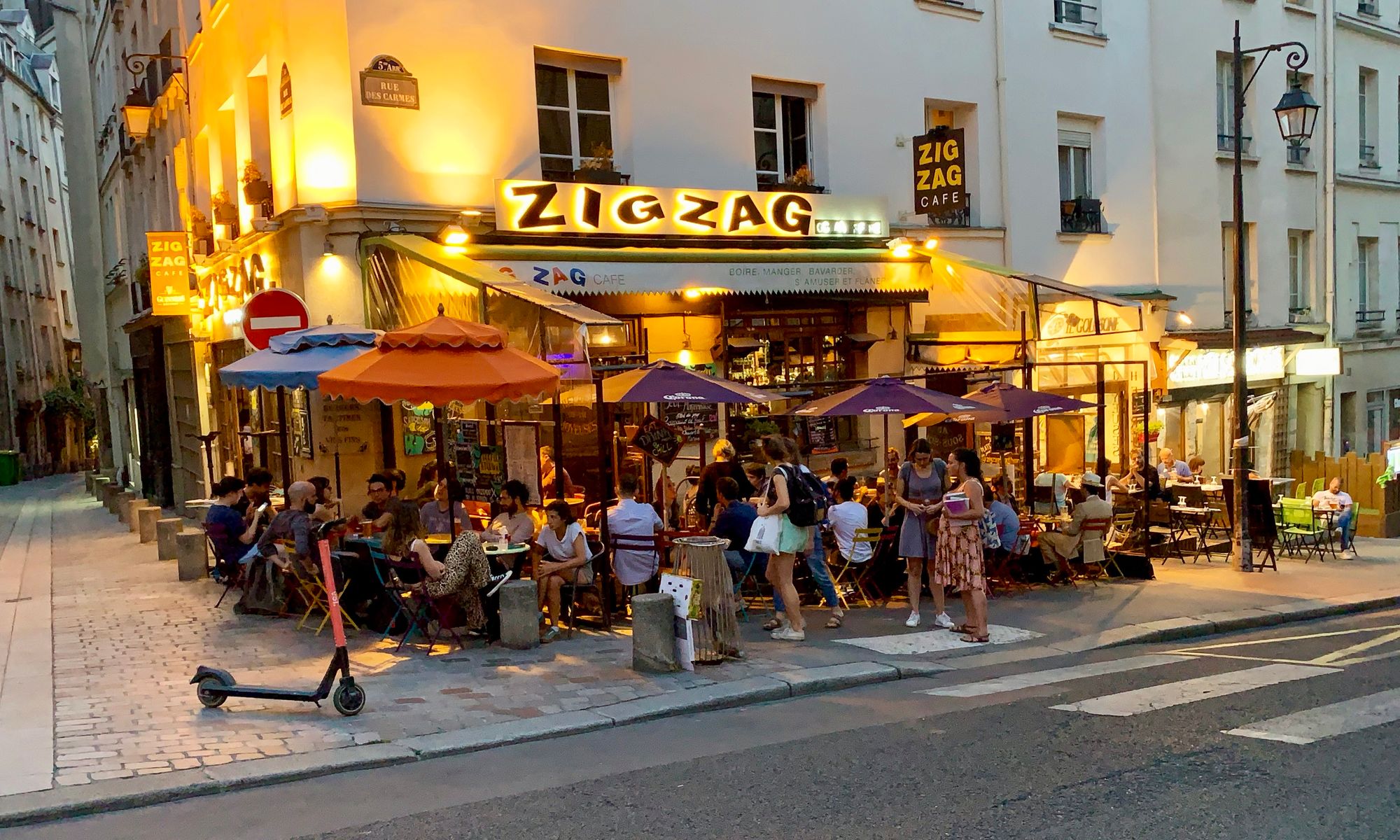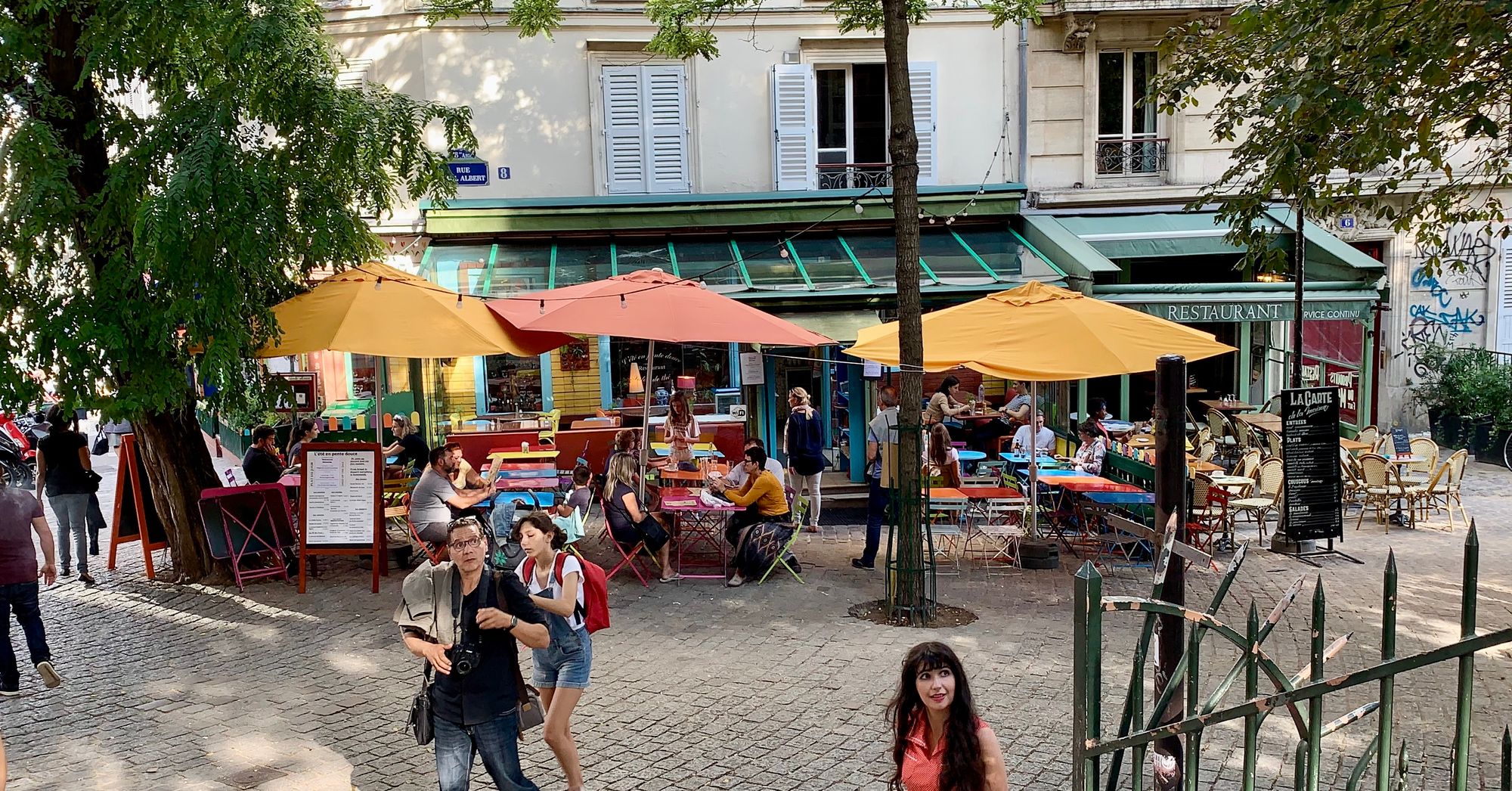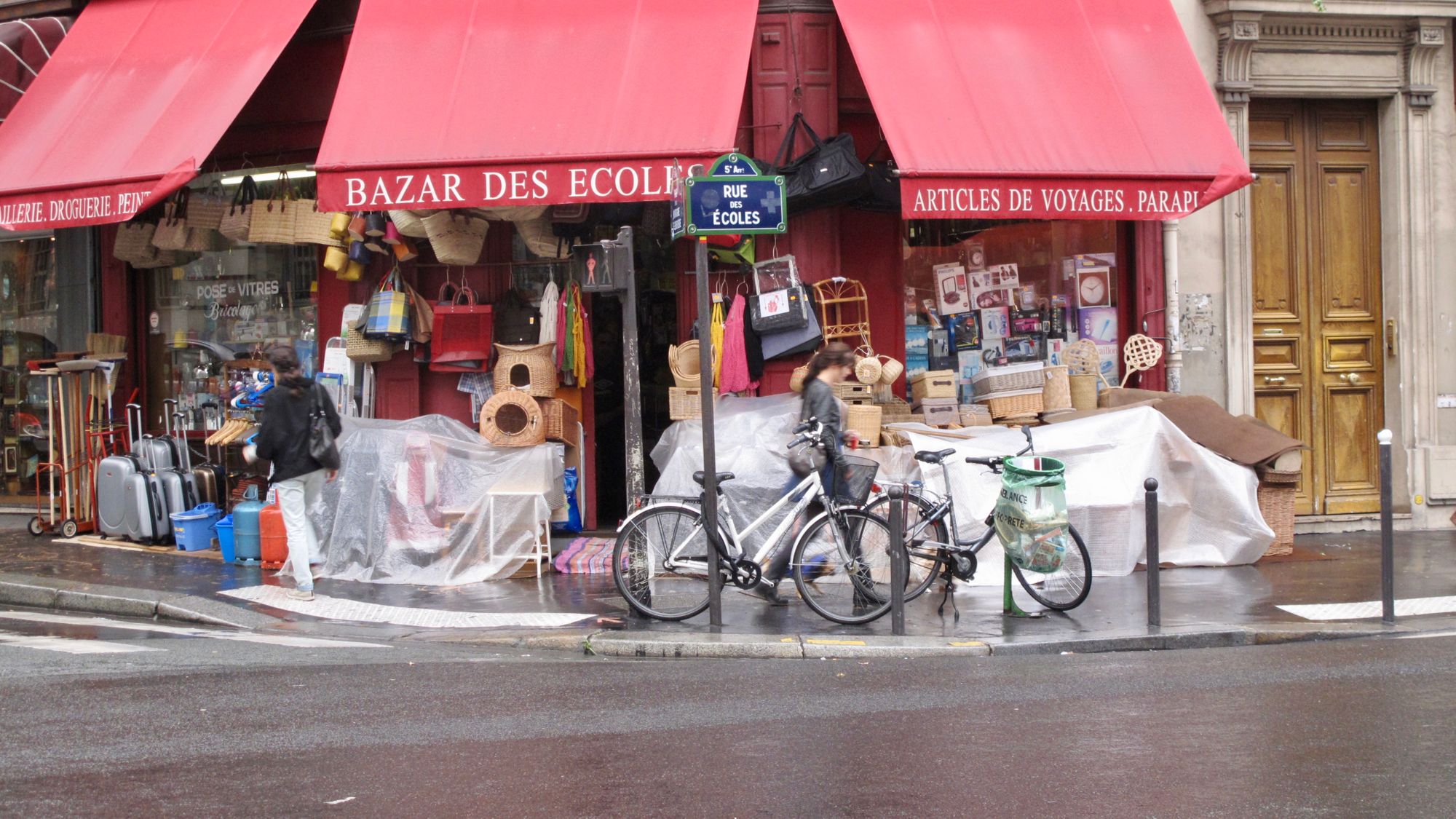 London
A nearly perfect corner in the King's Cross neighborhood.
The design of this corner combines a bike lane, outdoor seating, and greenery – along with a restaurant that acts as an anchor for gathering.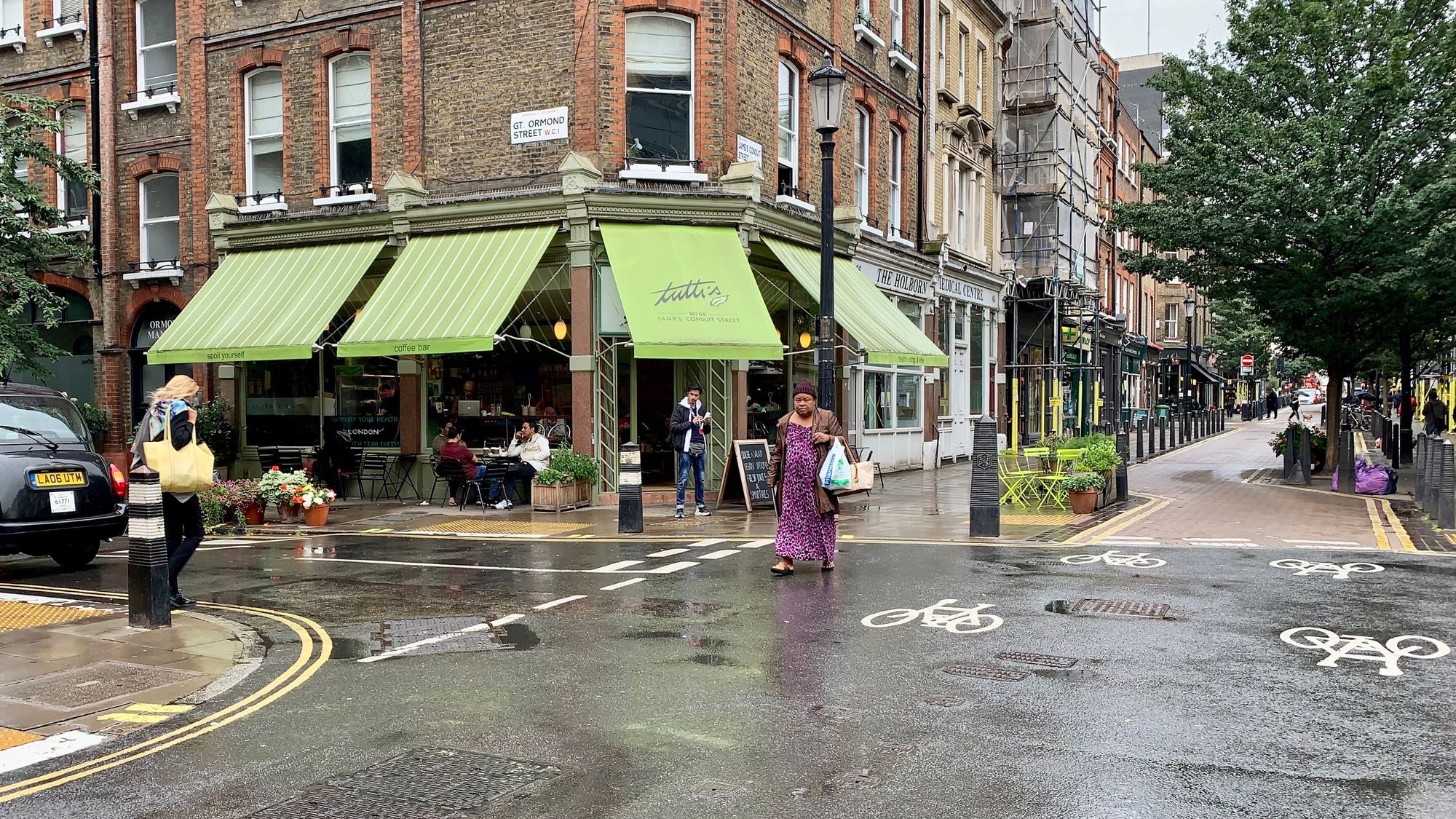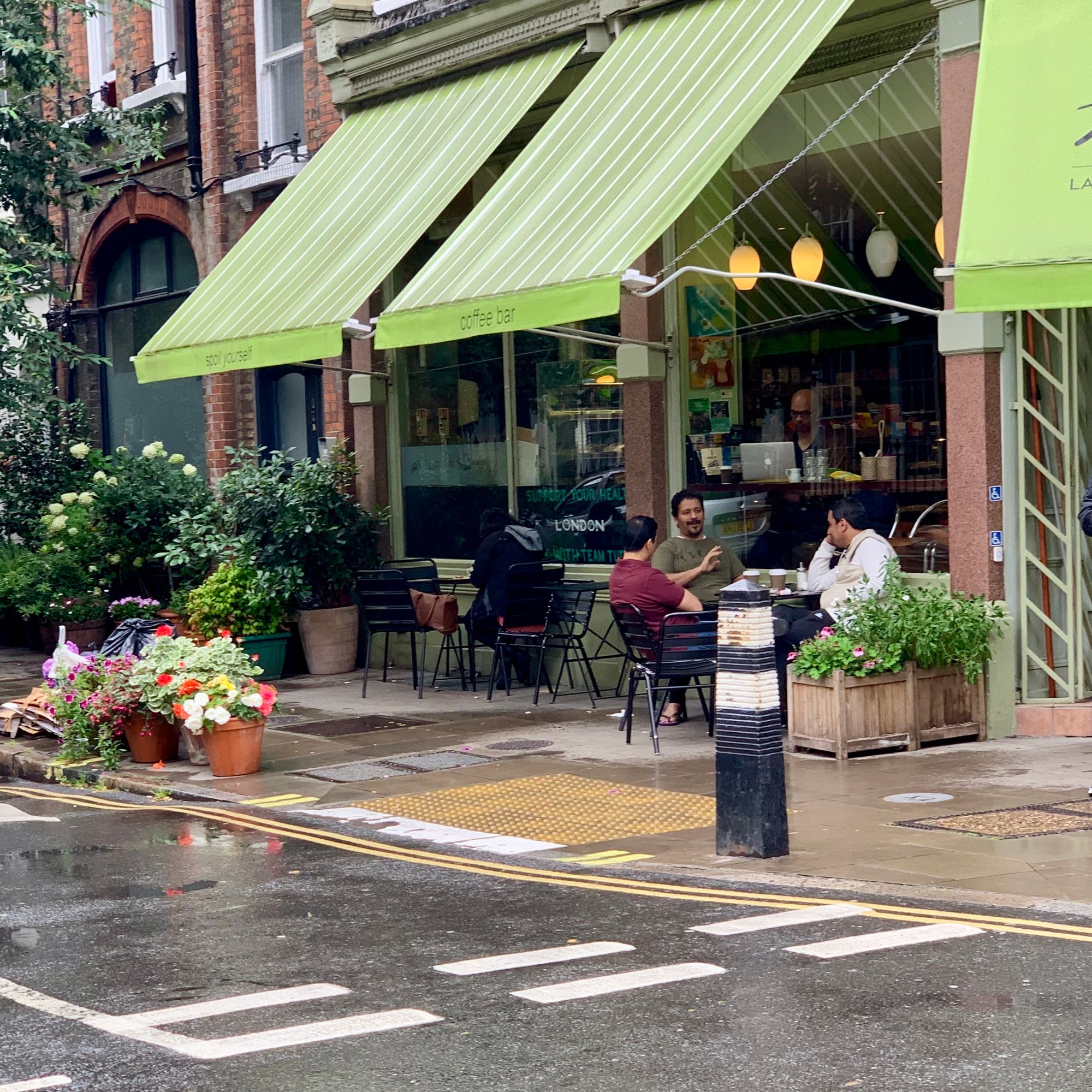 Istanbul
Much of the life in the historic core of Istanbul happens at street corner bazaars.
It's all about "product". In these busy corner places, there are few vehicles to interrupt the excitement of city life. Vendors are able to fill outdoor displays with food, creating a sensory experience that invites people to get a taste of the city.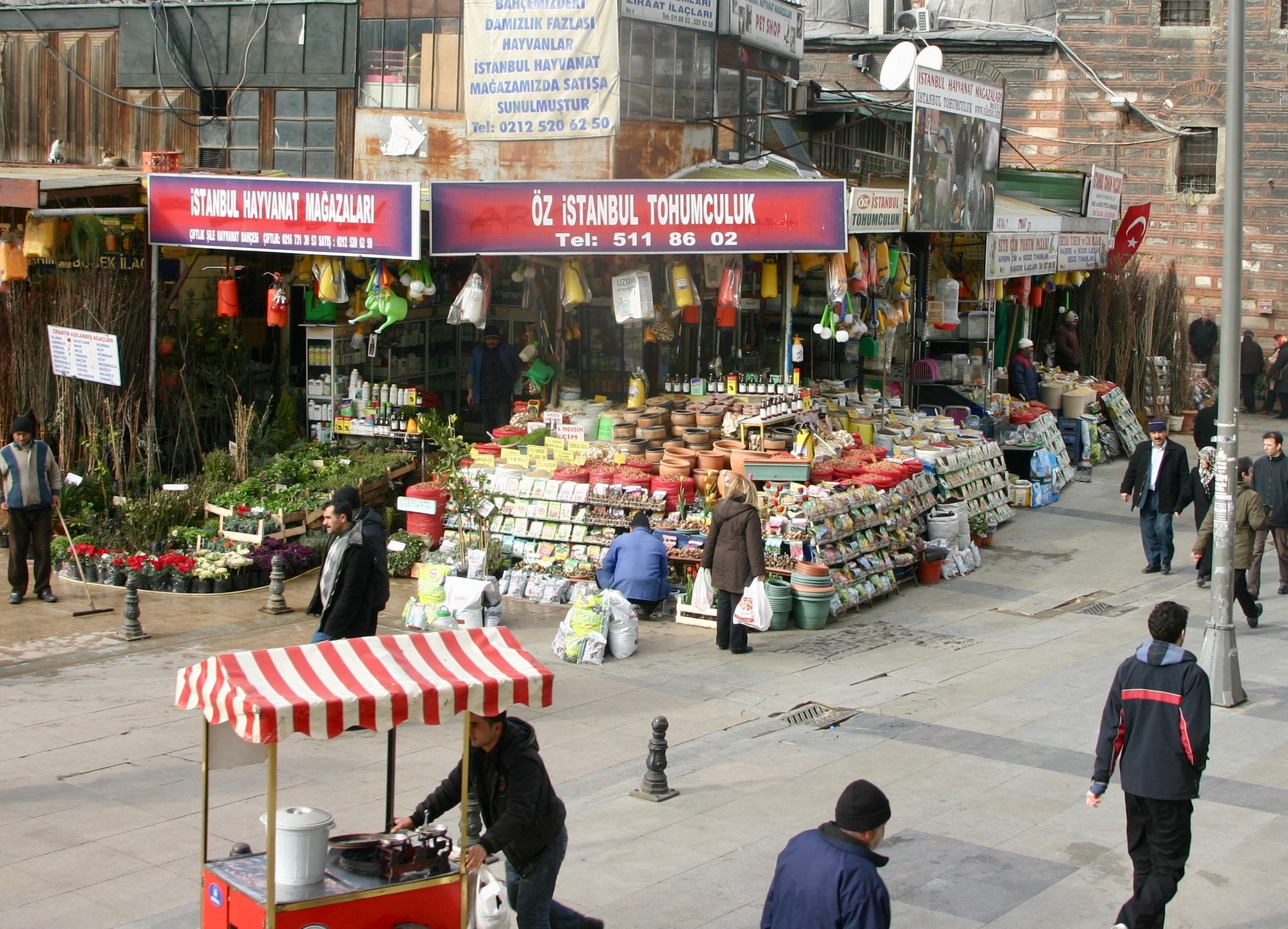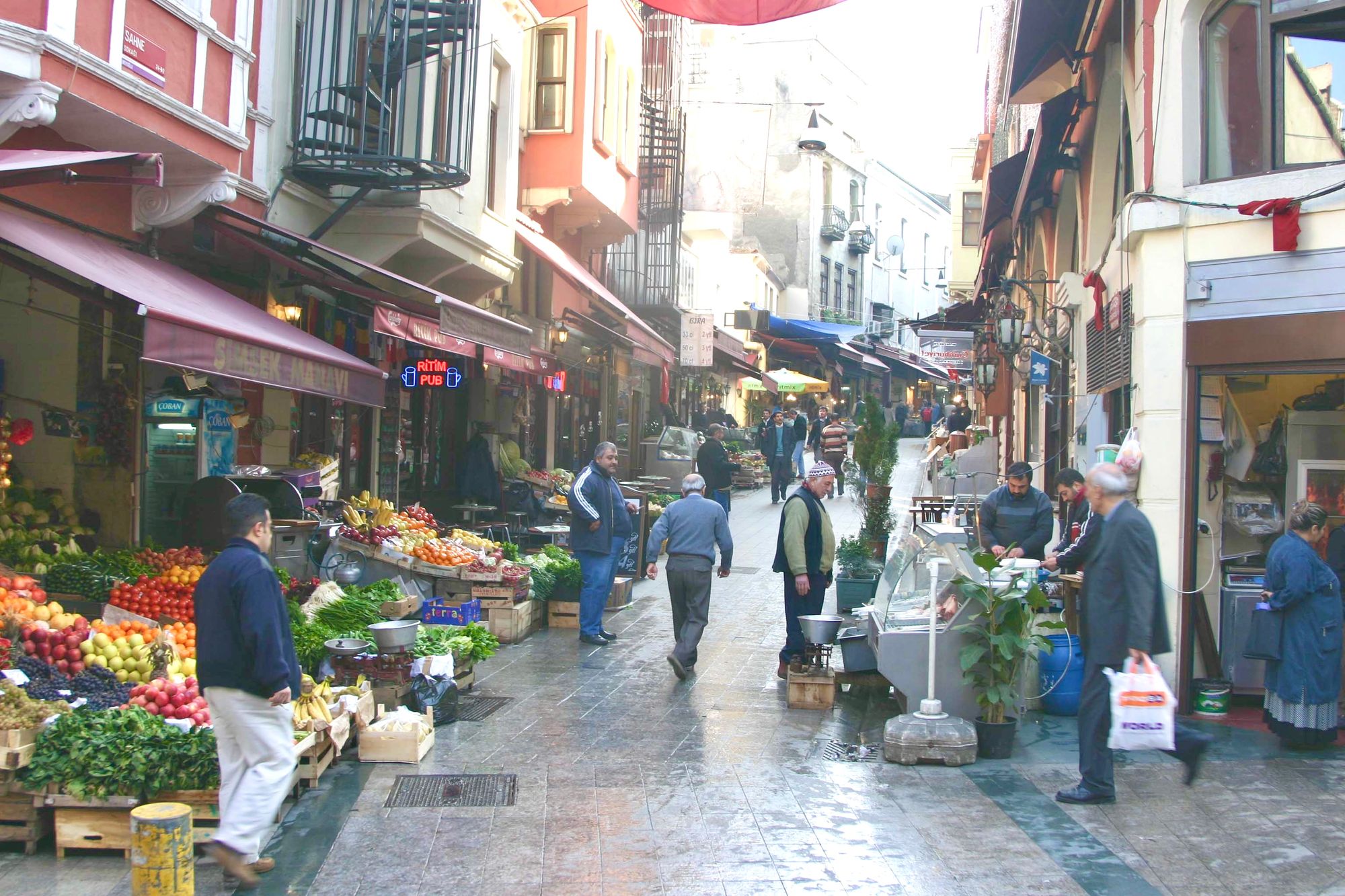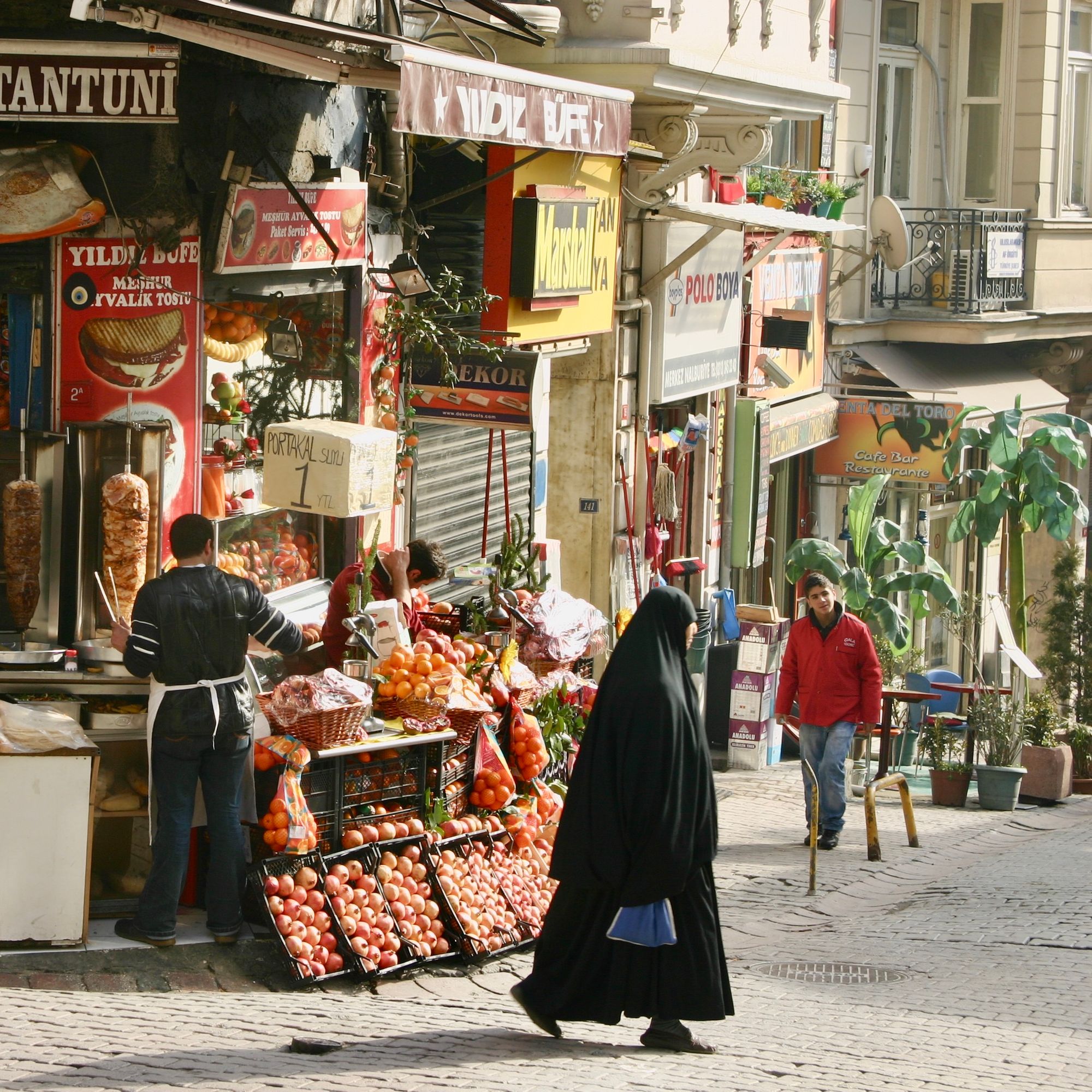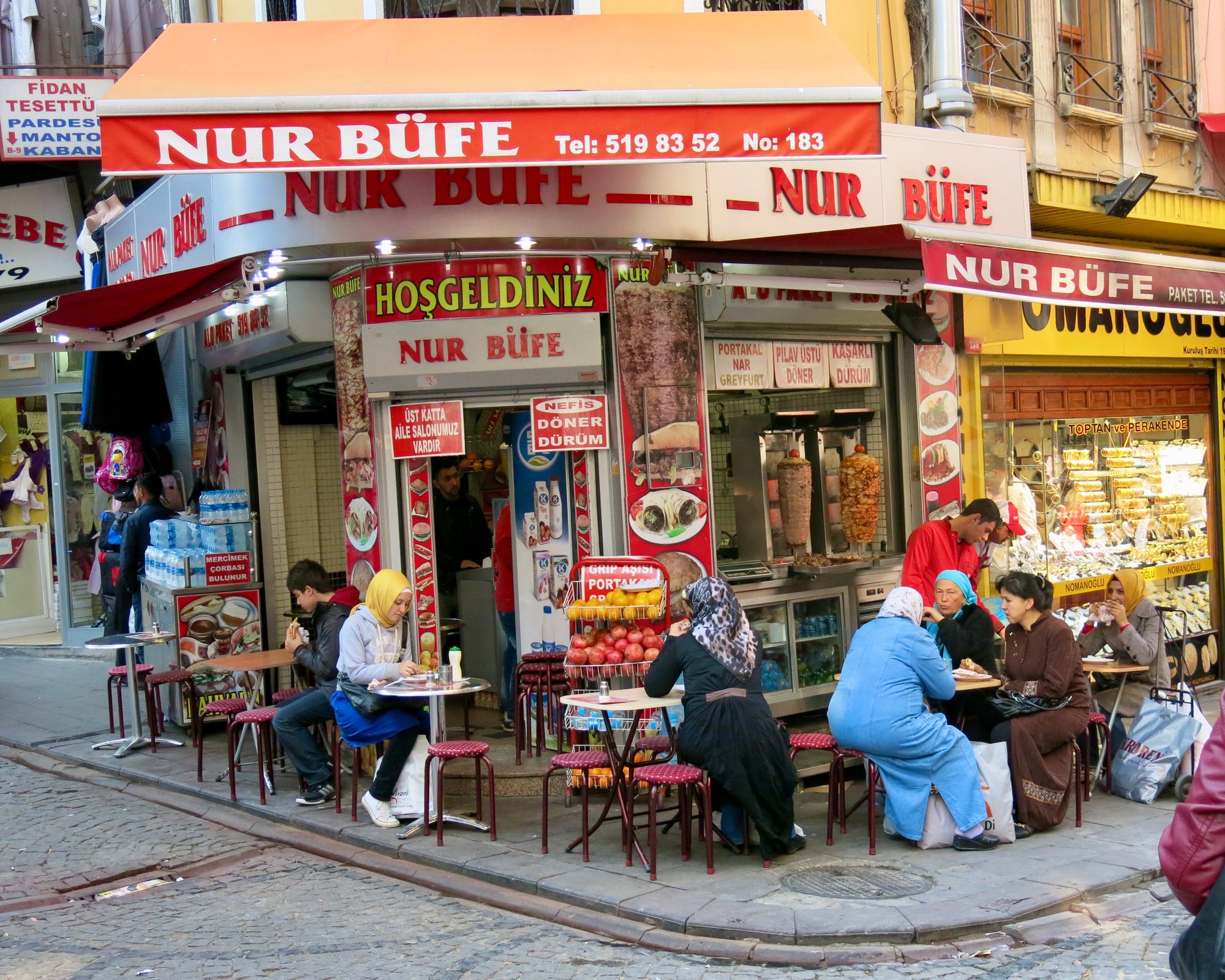 Barcelona
In the L'Example section of the city, zoning sets the stage for great intersections.
Historically, developers in Barcelona were required to "cut corners" on their buildings — but in a good way! The resulting canted corners have proved to be an effective economic development strategy through increased exposure for retail and restaurants. They carry the additional (and perhaps most important) benefit of added gathering space, and room for pedestrians to queue while waiting to cross the street.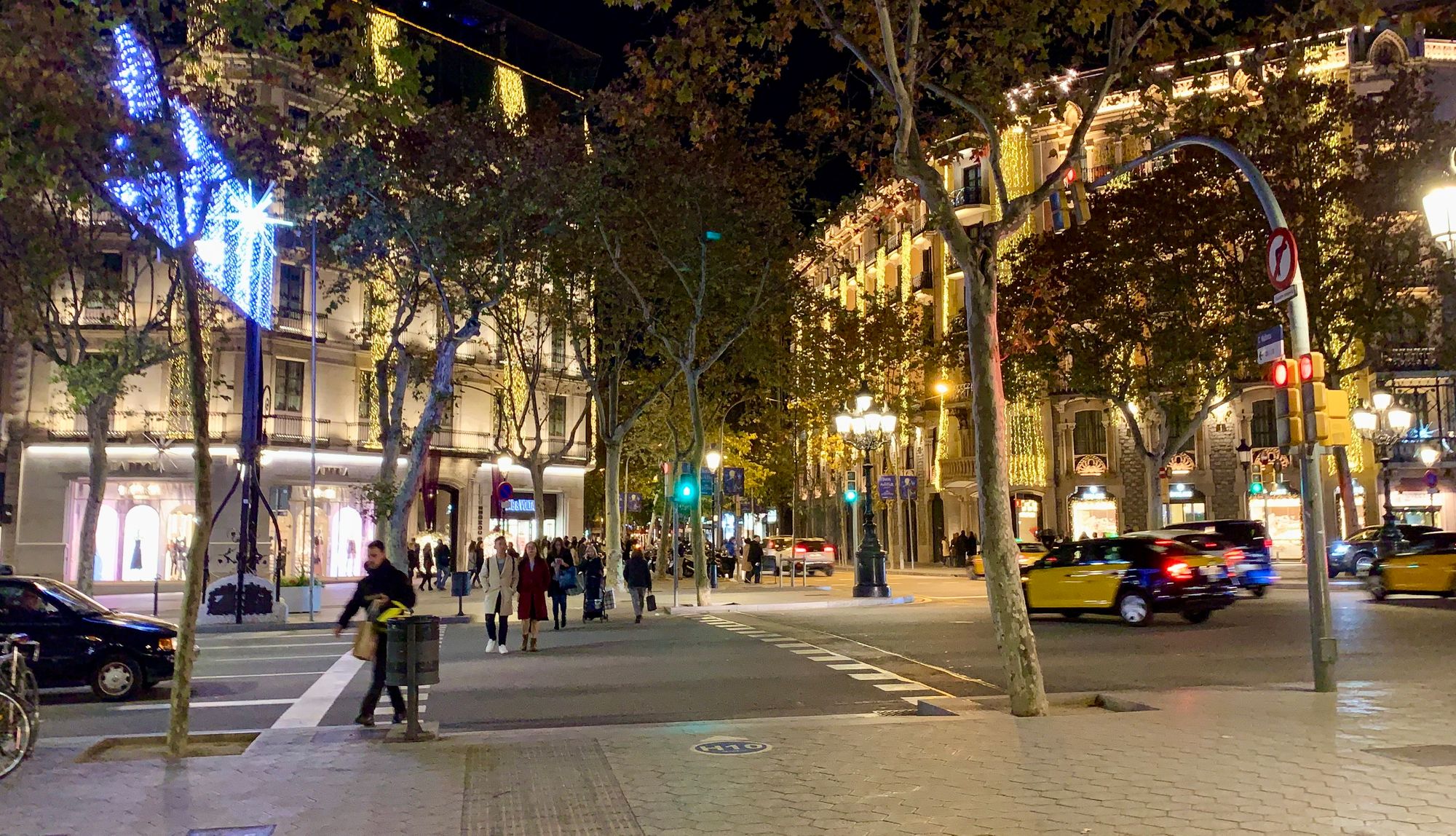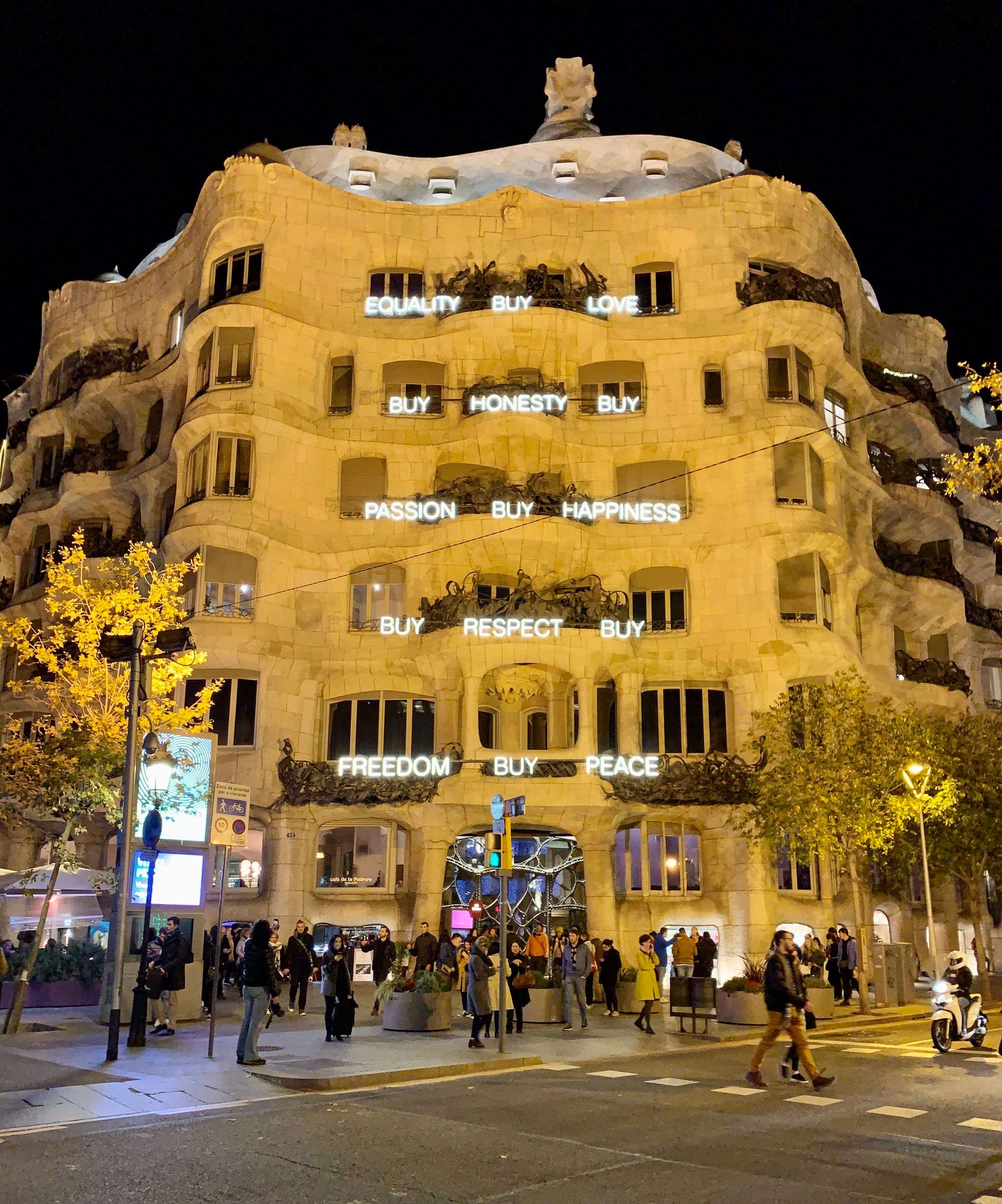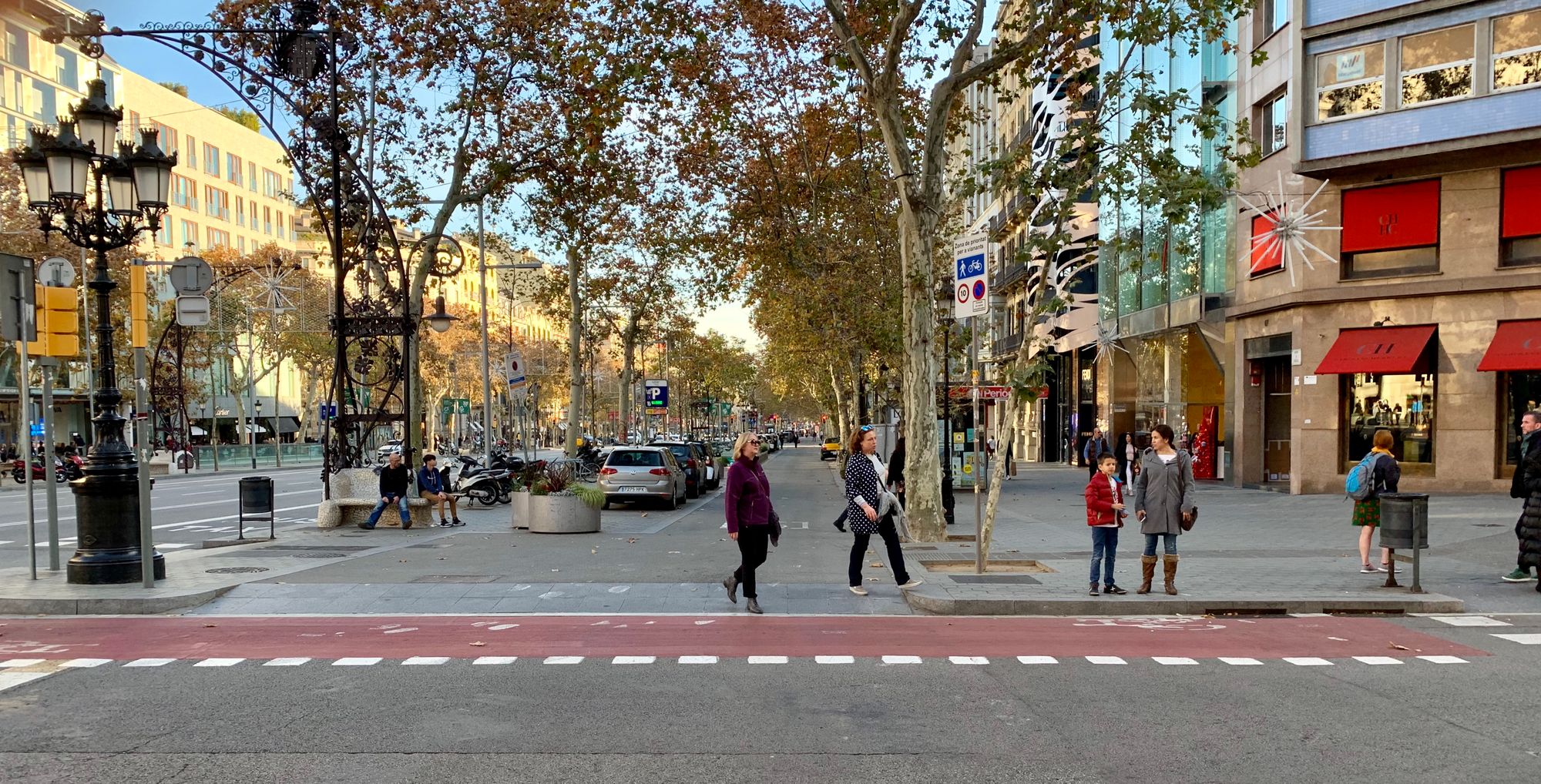 Buenos Aires
In Buenos Aires' Palermo neighborhood, intersections are intentionally designed to be "public squares".
Raising the entire intersection to sidewalk level in Palermo's recently redesigned intersections creates a more seamless transition between street corners and stimulates more social activity. This approach encourages impromptu socializing and helps sidewalk cafés to flourish.  Entrances to corner buildings are also canted, which adds to the town square feel. This design causes drivers to slow down, even come to a stop, as they take in all the activity on the corner.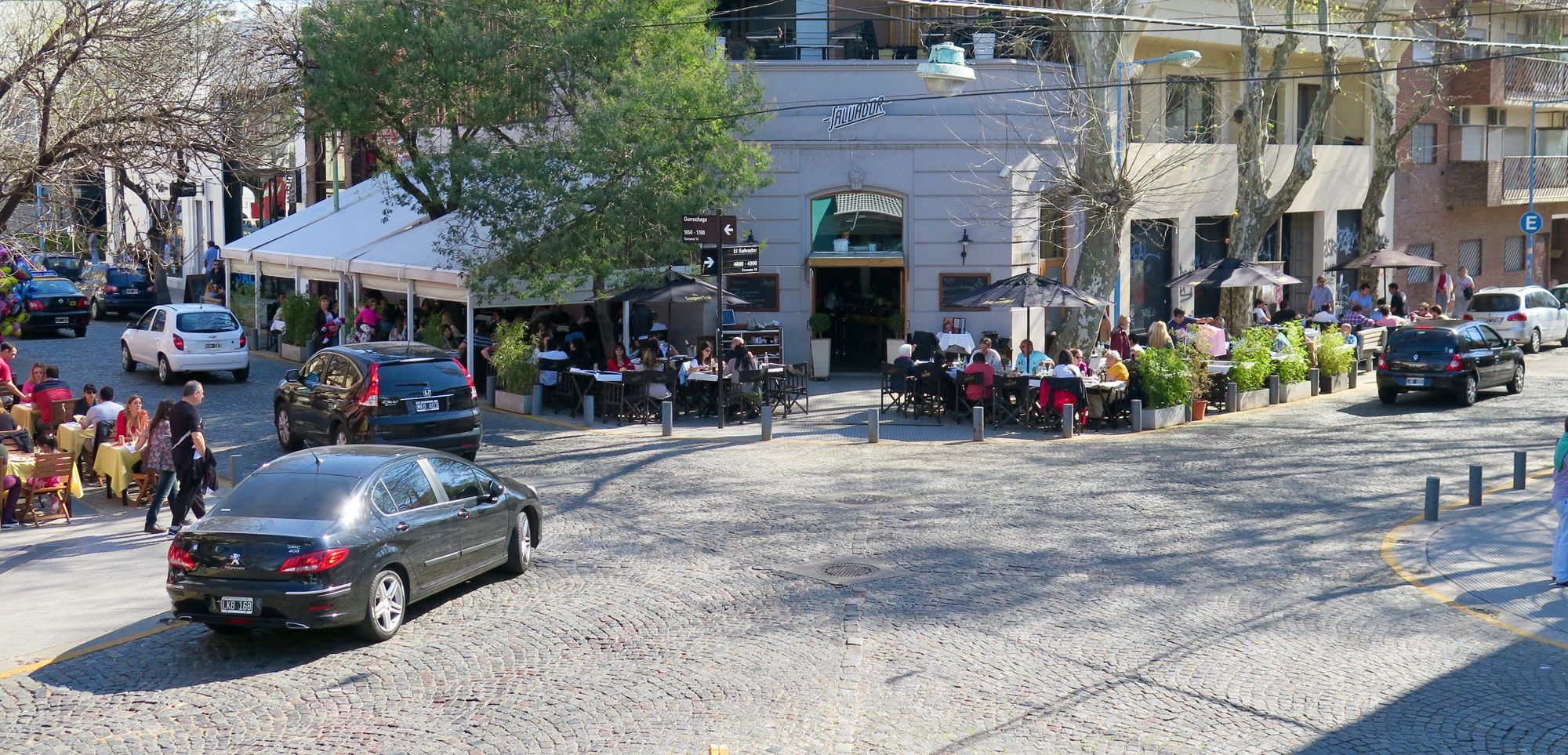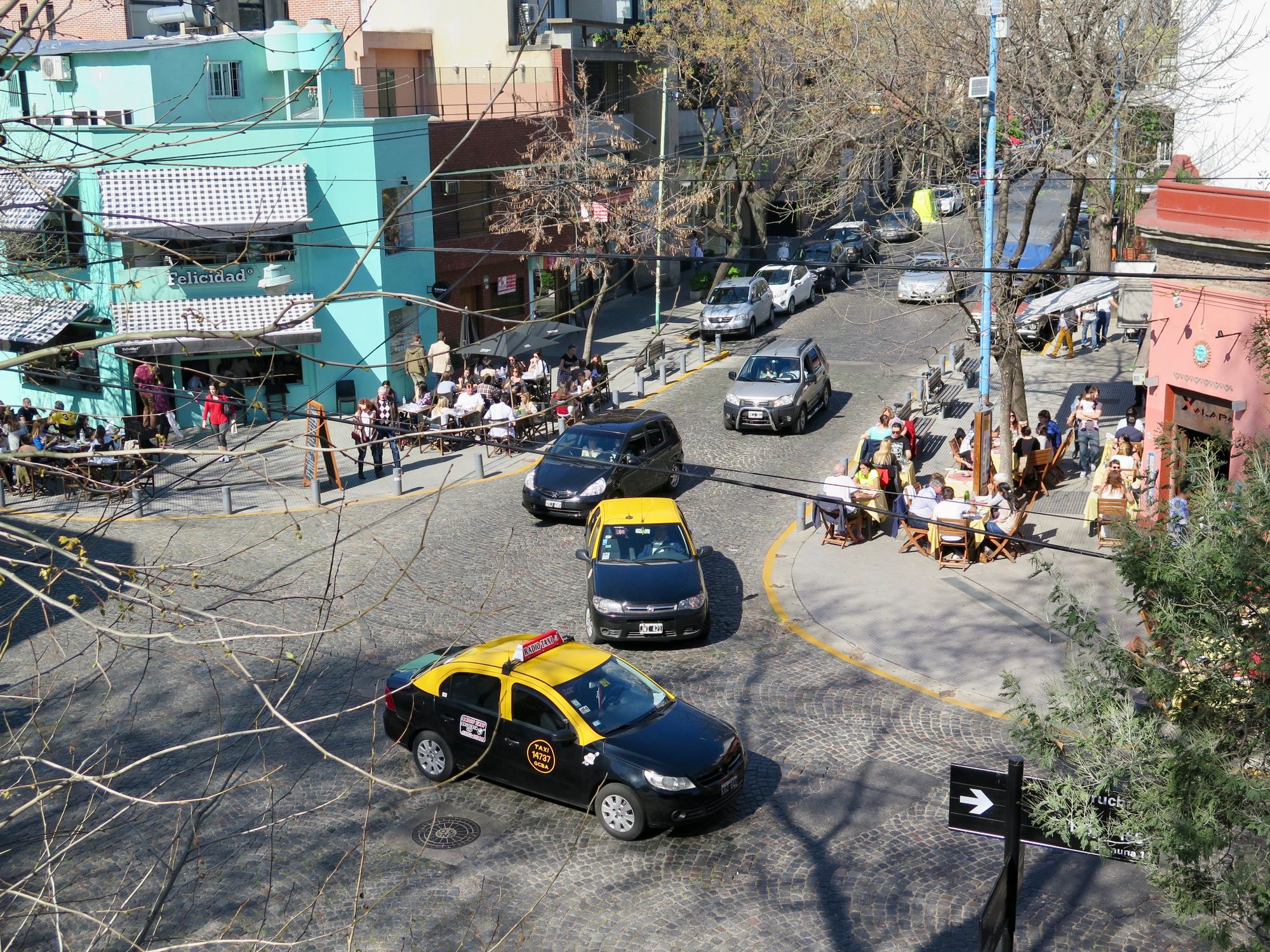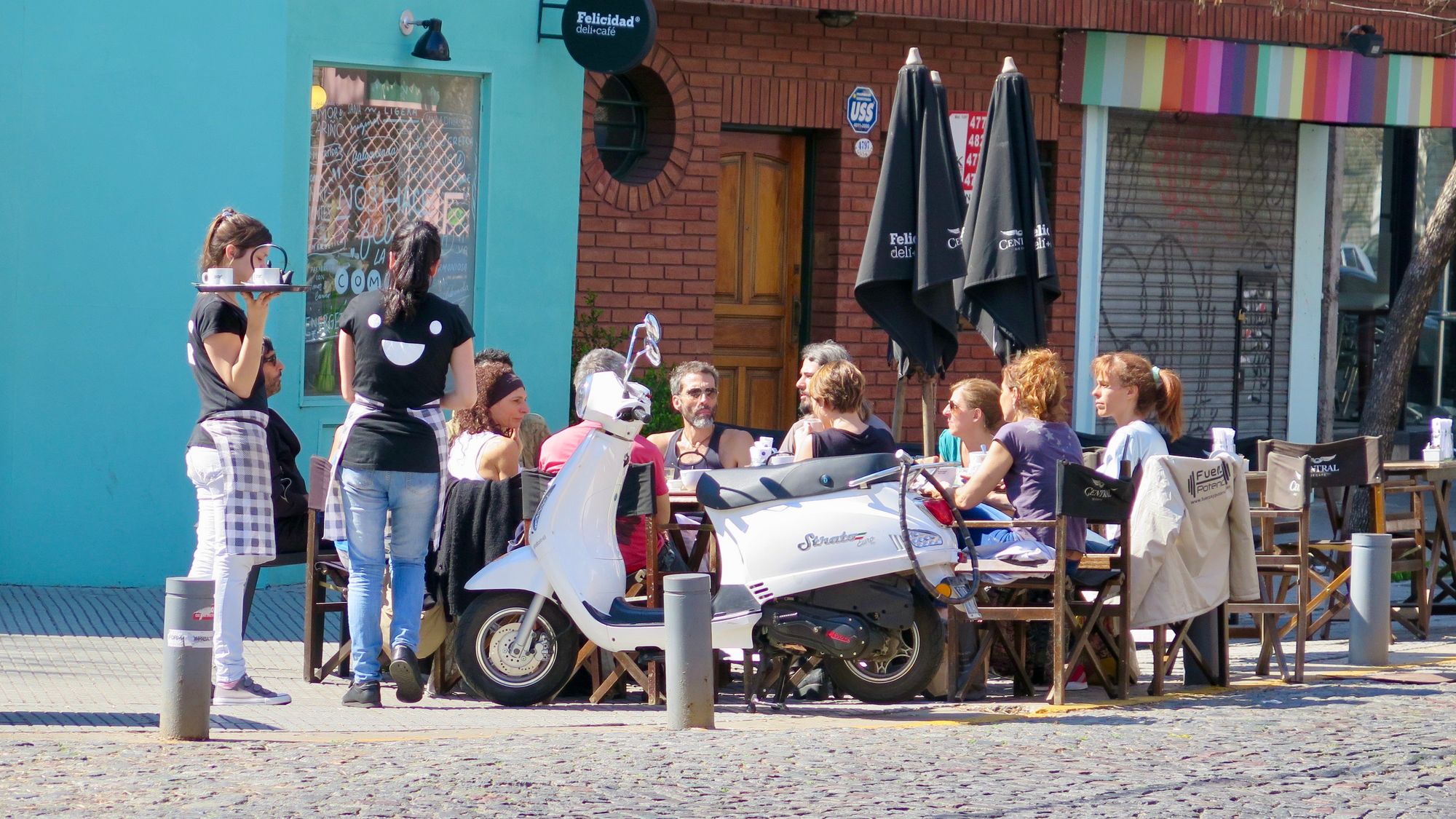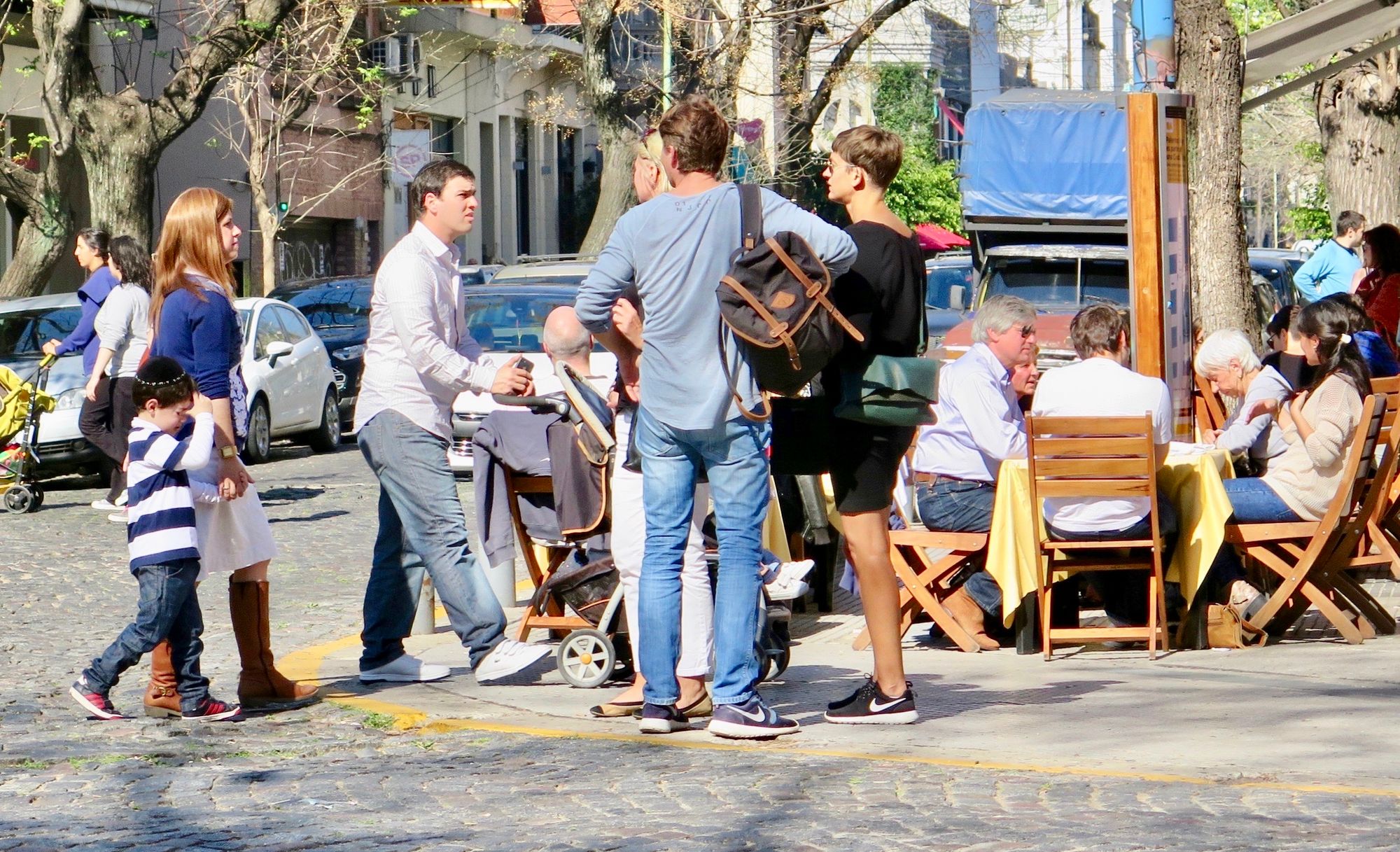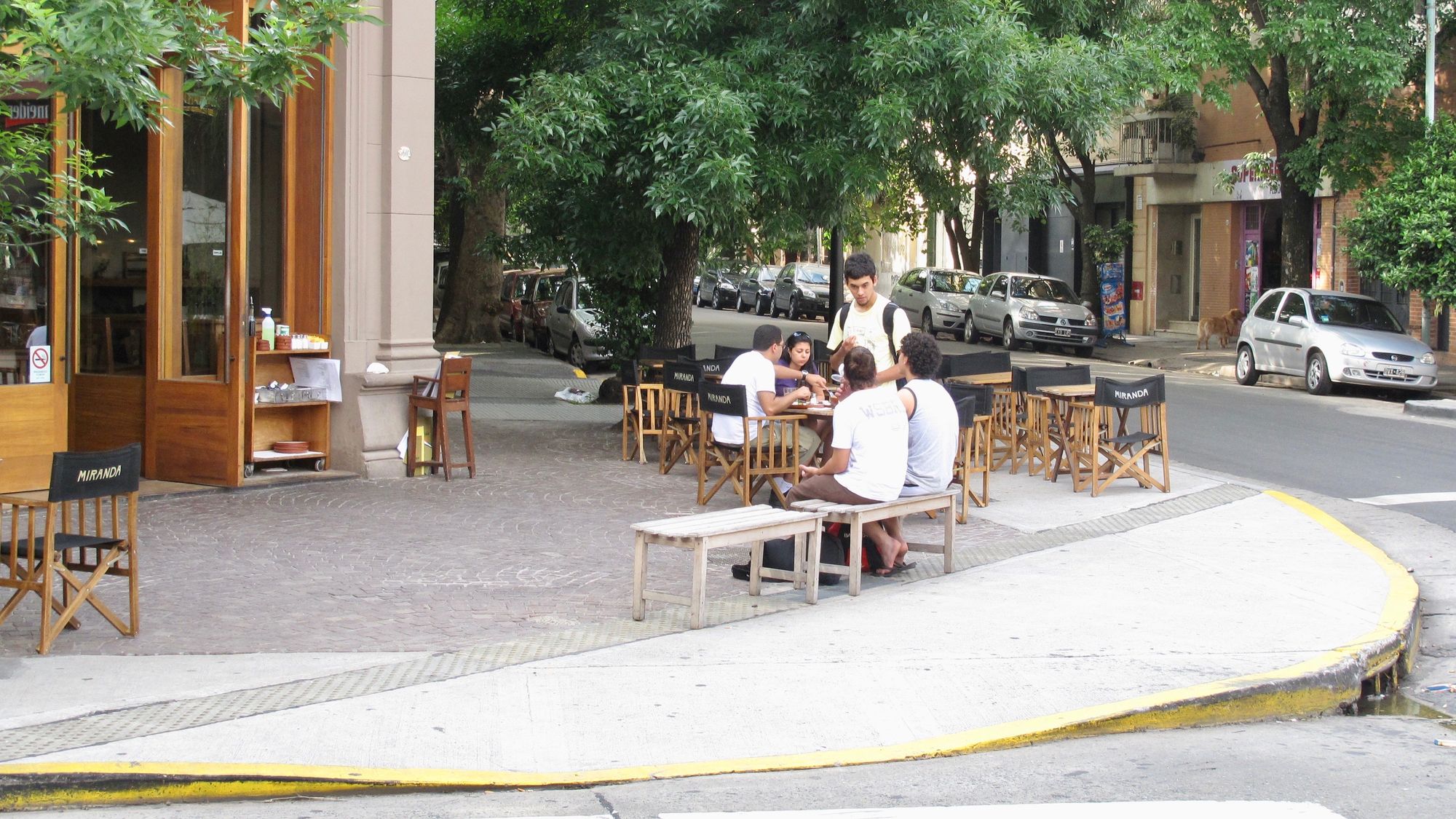 Takeaways
There is a dramatic difference between a traffic-dominated intersection and a café- or retail-focused intersection.  The latter are more often key destinations in communities and can become anchors for distinctive neighborhoods. Ultimately, intersections should be shared spaces, where traffic is slowed and discouraged by an exuberance of activity.
Any community can take a bland corner and turn it into a significant place. We can start by widening sidewalks and opening up the buildings alongside them, allowing retail or dining activities to reach out beyond the building. These quick changes can be the first step in transforming communities into a places where people, business, and culture thrive.
Imagine this happening in every city... It would spread like wildfire!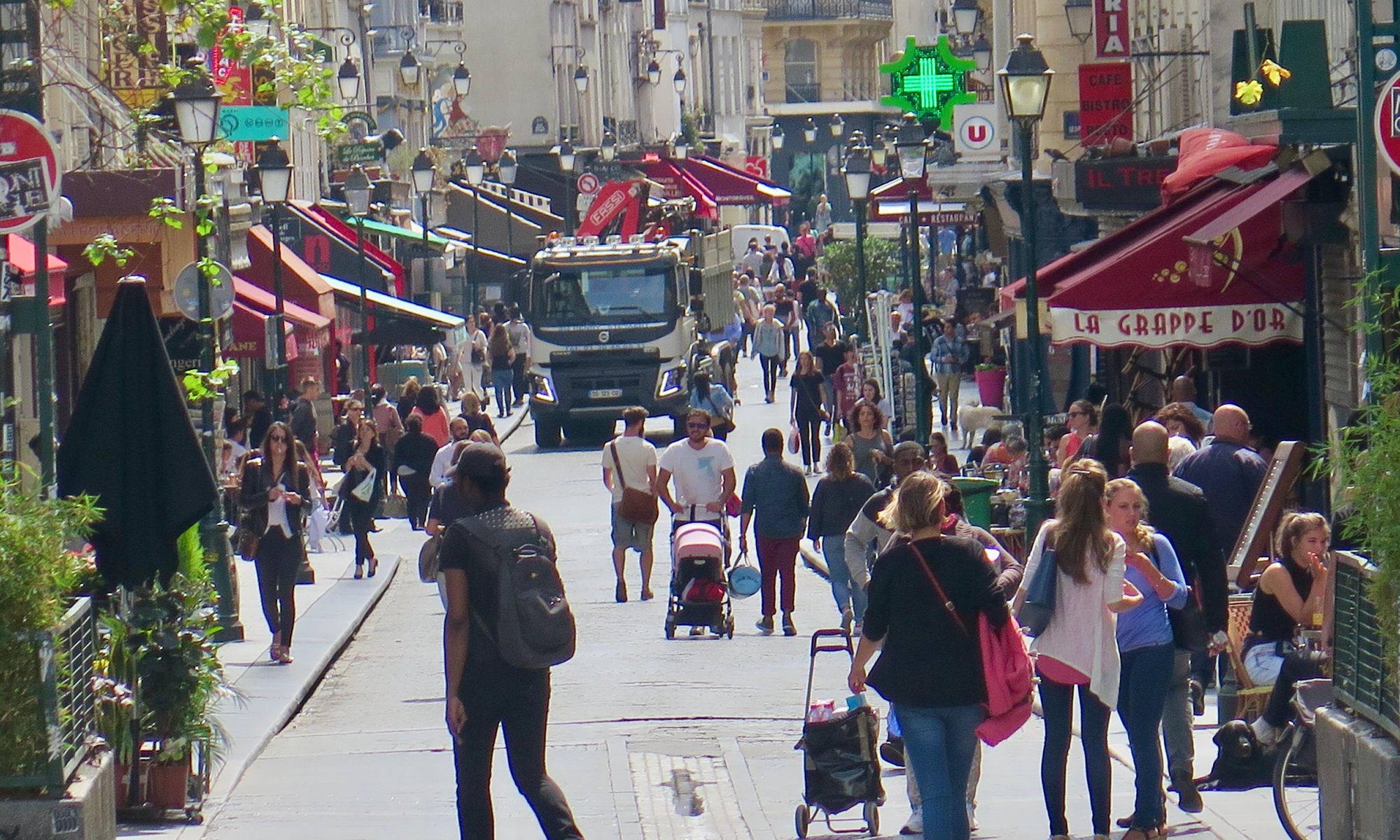 Share with others, comment, add to the discussion. This post will continue to evolve. hello@placemakingfund.org  And for our Next Steps and how this effort feeds into how we can collectively impact global climate change, see article below.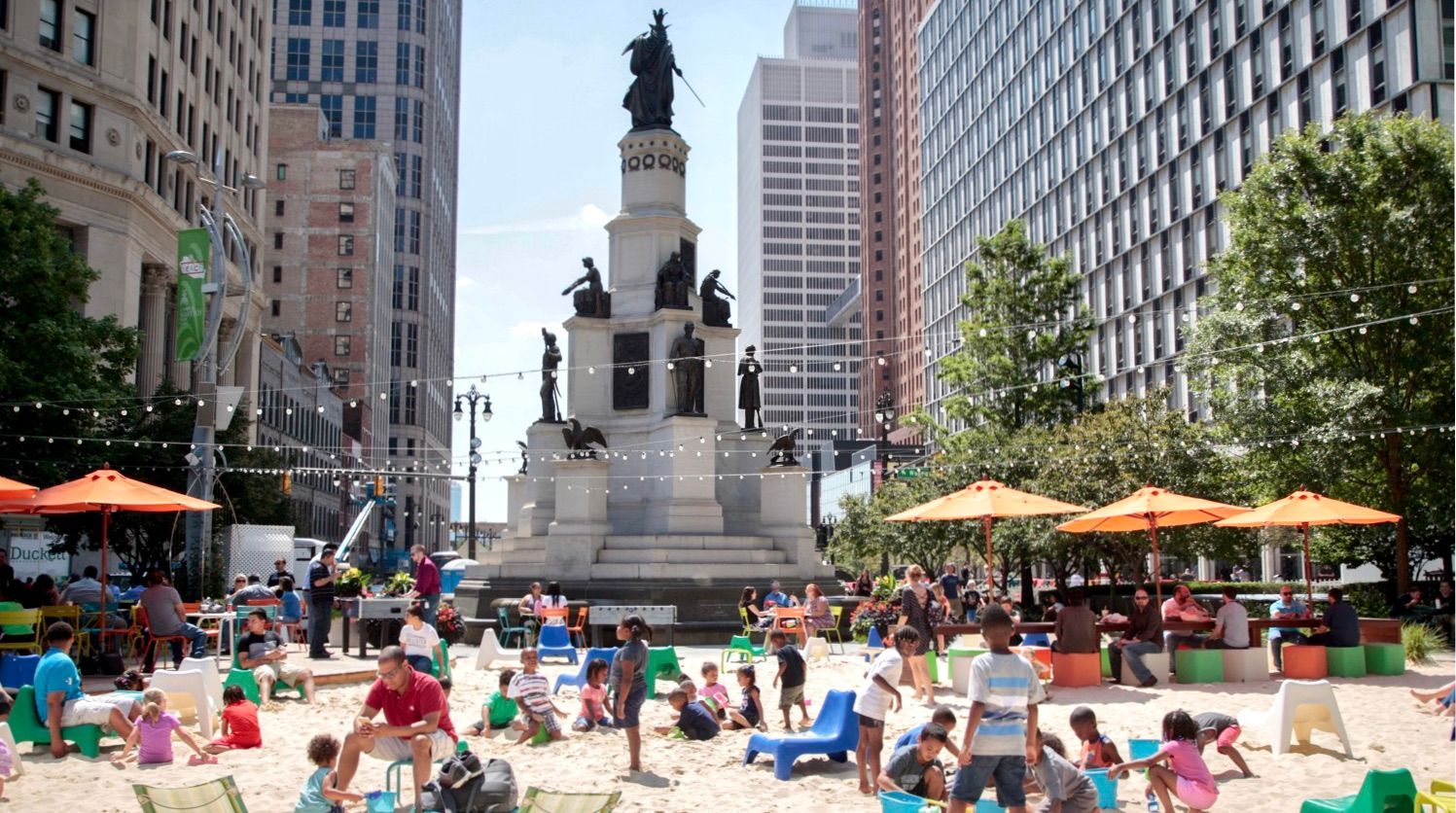 ---
The mission of the
Social Life Project
is to incite a renaissance of community connection around the globe. It is an initiative of the
Placemaking Fund
, along with
PlacemakingX
 — a global network of activists and community champions propelling the movement forward.