What's Next for the Placemaking Movement
We recently pre-premiered The Place Man, a new documentary about our work in placemaking over the last 50 years. It was made by the wonderful Guillermo Bernal who works as the Global Program Director for PlacemakingX. It got us thinking about the state of the placemaking movement and what's next.

We are seeing so many national and global conversations these days that are rooted in placemaking, whether people are aware of it or not:
The climate crisis that has grown out of a dependence on the cars we use to get around our spread out societies that have drifted away from the human scale;
The severity of the loneliness problem that has largely risen out of this sprawling, disconnected planning and a lack of great public places;
The divisive politics that reign because we have a hard time seeing things from others' point of view, since we have no place to interact with those who are different from us.
Born of these profound issues, we are also seeing ideas about a different way of thinking and planning arise – one that is focused on togetherness and the human experience.

And most importantly, we are seeing more and more people who want to be involved in this new way of doing things. They are tired of watching things go from bad to worse and they want to take matters into their own hands by getting actively involved in making their towns, cities, countries and world better. They just don't know how to start in many cases. Placemaking is how. Placemaking is the kind of bottom-up action propelled by the community where everyone has the power to make positive change, and do so right now.

There's something in the air that tells us this is the time to build a big, broad global movement that has been in the making for many years. It's the time to bring our efforts together to impact national and global issues by understanding how local these efforts actually are at their heart. We need to work at both ends of the spectrum – local to global – to really turn things around. Those with the power to make decisions have to work hand in hand with the community members whose lives are most impacted by those decisions. Together we can make profound positive change on the world we share.

Covid showed us how important social life truly is to us. Before we forget the pain of disconnection, we need it to fuel our efforts to reconnect with each other. The placemaking movement can help get people grounded in their communities and connect them back to the earth where their efforts will have a much broader impact. So many moments are converging and we realizing how urgent it is to focus on the places we share and the people we share them with. The time for the placemaking movement is now. We invite you to take part.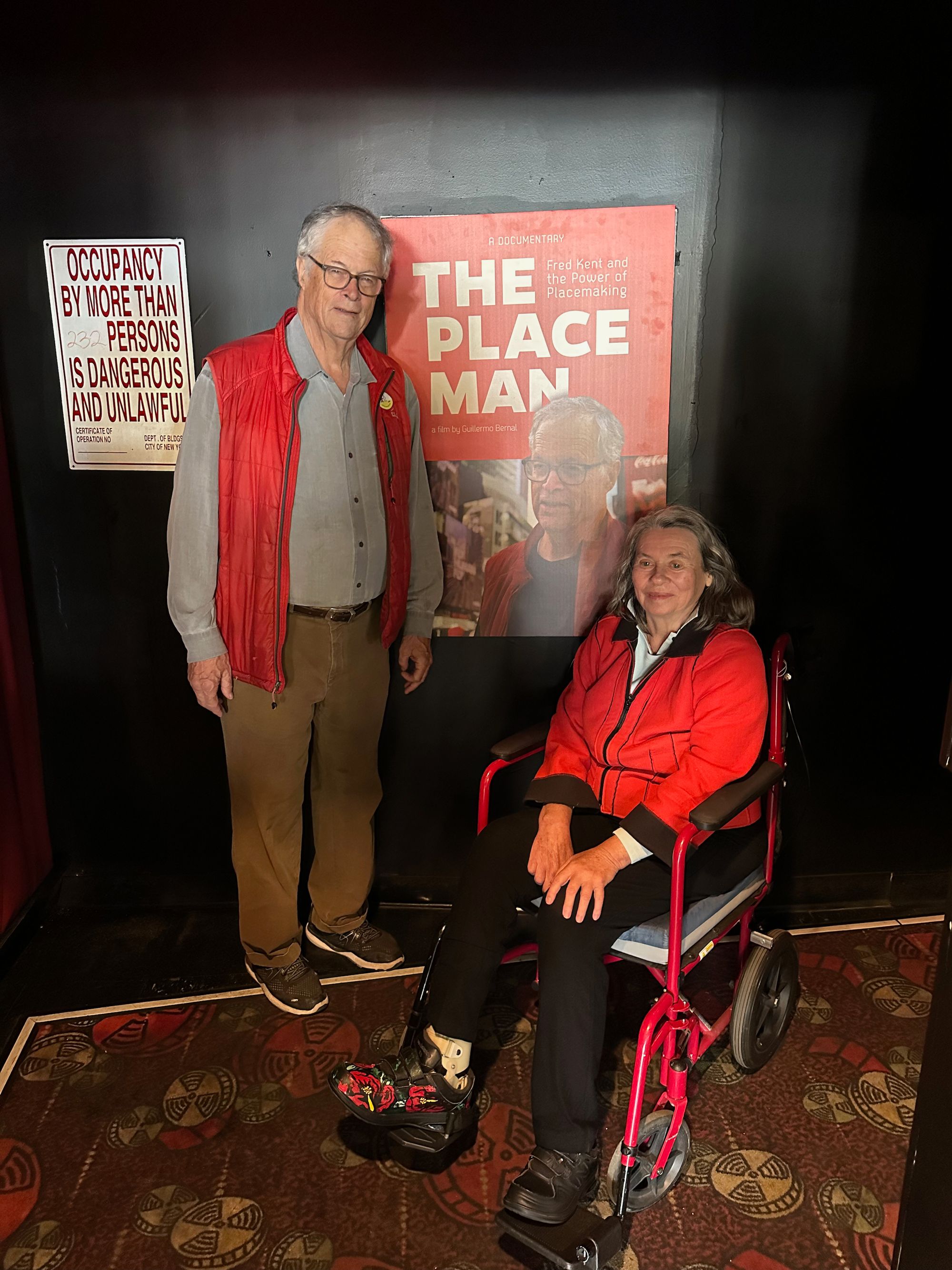 We're thrilled to announce that 'The Place Man' will premiere worldwide on December 1, 2023, and will be accessible to everyone. Stay tuned on our social media for exclusive pre-premiere screenings at upcoming Placemaking Weeks. We will also show it at sponsored private screenings and film festival submissions throughout the year.
If you would like to know more about the documentary and when/where it will be screened, visit theplaceman.org for information and updates. You can also sign up to our newsletter.
The mission of the
Social Life Project
is to incite a renaissance of community connection in public spaces around the globe. Through our online publication, presentations, campaigns, and catalytic projects, we can create transformative impact on communities everywhere. Our work grows out of more than 50 years devoted to building the global placemaking movement. It is an initiative of the
Placemaking Fund
, along with
PlacemakingX
 — a global network of leaders who together accelerate placemaking as a way to create healthy, inclusive, and beloved communities.
If you are interested in collaborating (articles, presentations, exhibits, projects, and more) or supporting the cause
contact us
.