[Article was update Oct 3, 2022]
We believe that one of the simplest, but most crucial parts of our public realm is seating. The humble bench or chair can be a foundation for almost everything that happens in our public spaces, mostly because providing a comfortable place to sit is the starting point for the social life we all crave.
The primary purpose of public seating should be the convenience and comfort of the people using it.  Unfortunately, much of the seating we see in public spaces all over the world is cold, hard, uncomfortable, inaccessible, and/or located in the wrong place. Meanwhile, a well-designed, well-located bench sets the stage for lively activity along a sidewalk, in a park, or along a waterfront.
As we have written, Paris is the world capital of affection, comfort, and joy; and part of why Paris is such an exemplar of placemaking is the city-wide campaign aimed at providing seating. If you have ever visited or lived in Paris, you may have noticed that it is uniquely well-outfitted with places to rest and relax. As you look at these images, think about what this same attitude would mean if it was applied in all of our communities:
Our Favorite Bench in Paris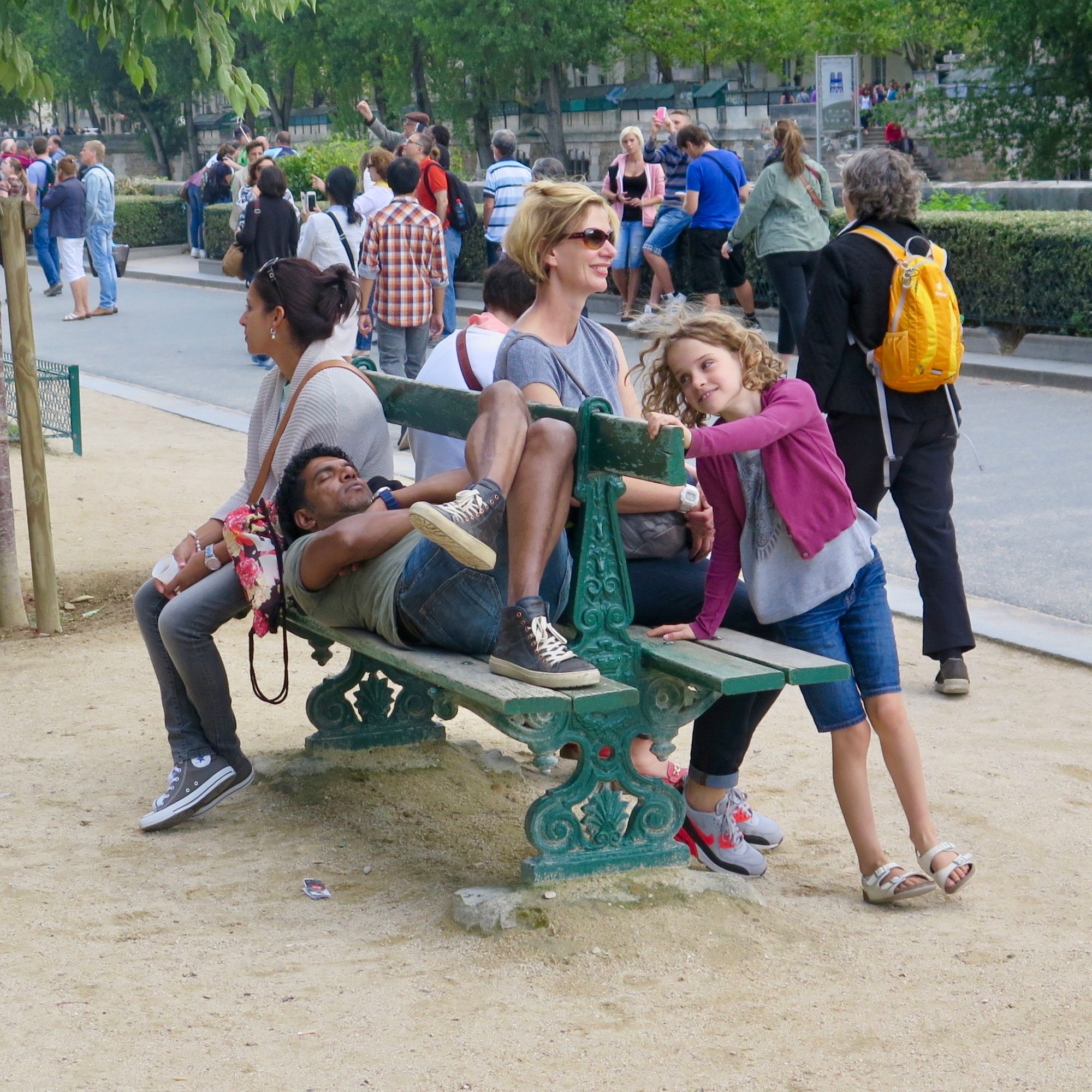 Without seating, public spaces become mostly pass-through destinations. It follows that the benches and chairs in Paris' public spaces have a lot to do with its vibrant social life. This particular bench, in part because of its proximity to the Notre Dame Cathedral, is our favorite one in the city. It usually has a number of groups or single people occupying both sides. In this way, it functions more like two benches, with different groups of people using each side as their own.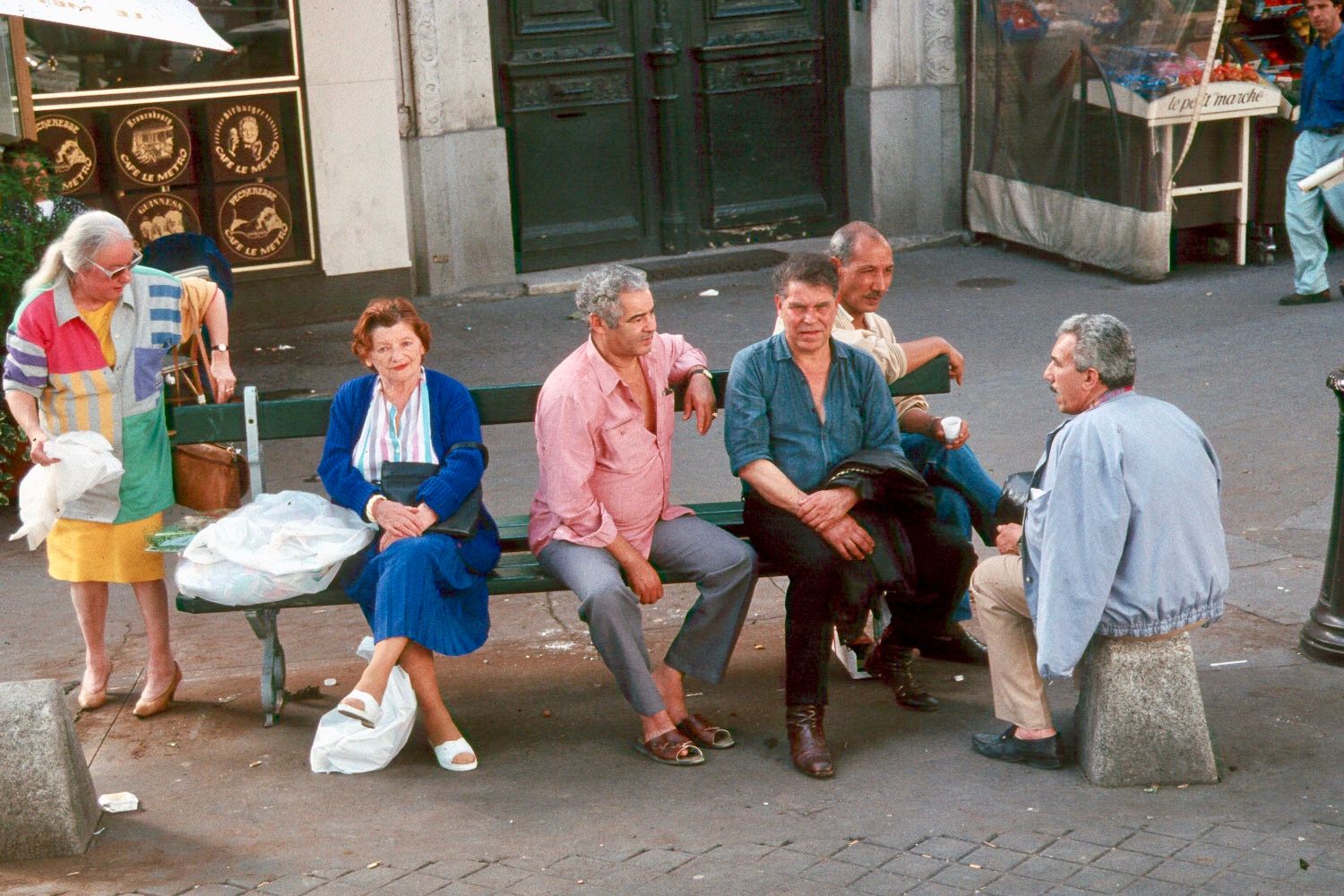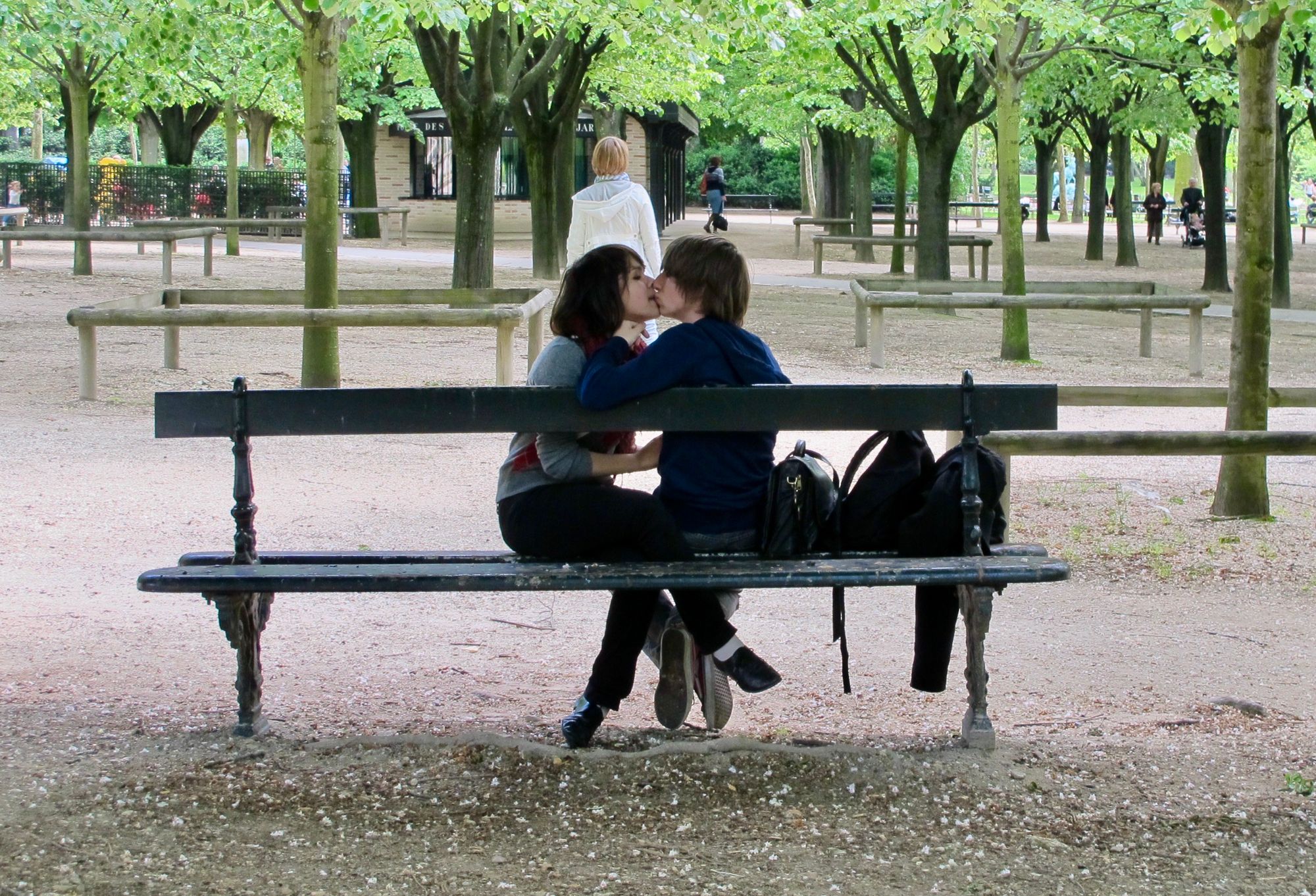 This bench is found throughout Paris and serves a variety of uses/users depending on where it is located on a street or in a park. Kids, families, and couples all find their own ways of gathering together on this time-honored bench.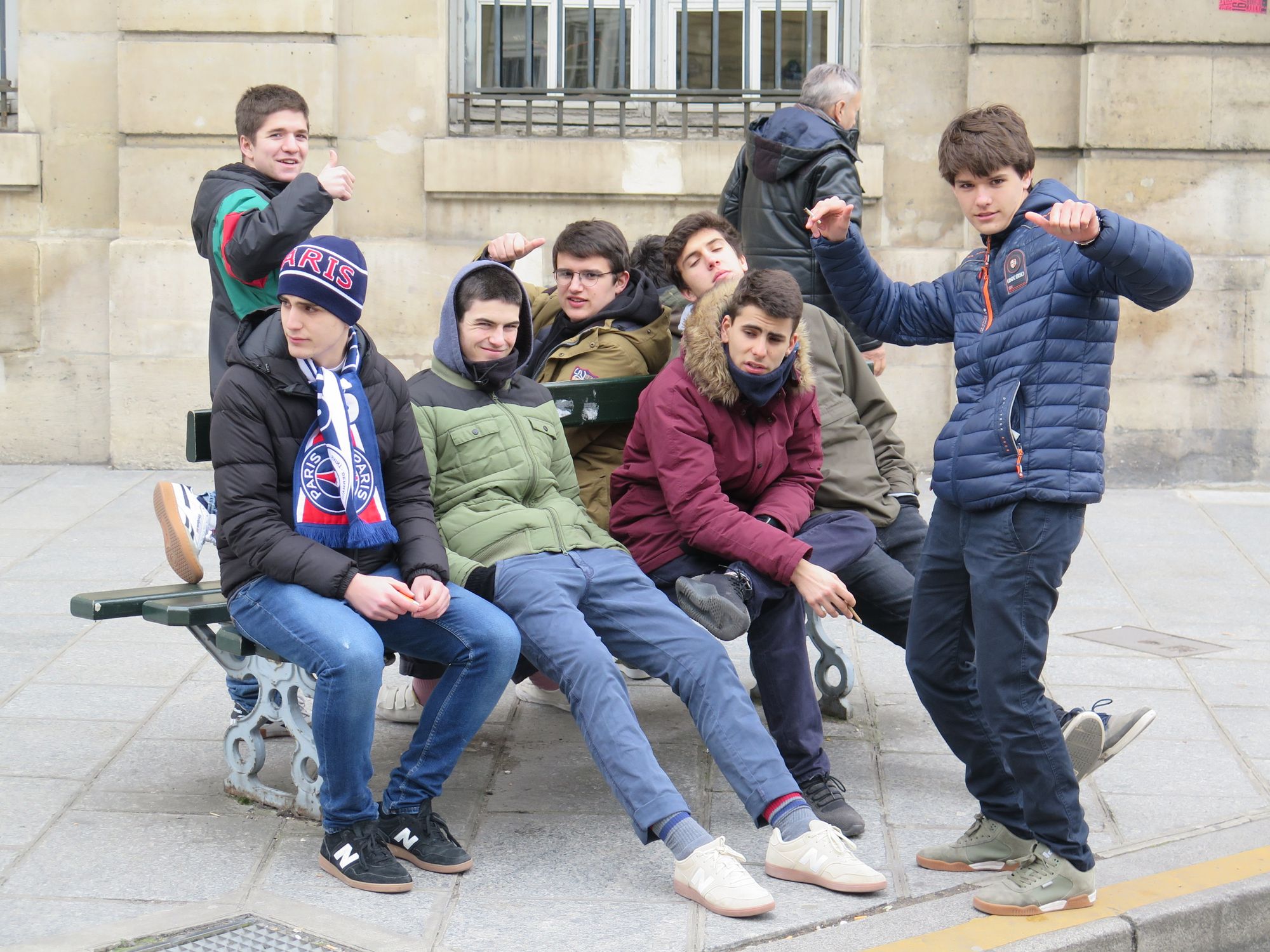 This bench is not alone as a symbol of the attention to comfort in Paris. The city boasts a variety of public space seating options, showing the impact of tailoring seating to different locations and uses:
The Moveable Chair
Moveable chairs are another wonderful feature in many public spaces in Paris. Unlike benches, they can arranged to allow people to sit together in a group; to move their seat into the sun on a cool day, or into the shade on a hot one; to read, nap, or watch the passing parade of park-goers. Luxembourg Gardens is the gold standard for movable seating.
Luxembourg Gardens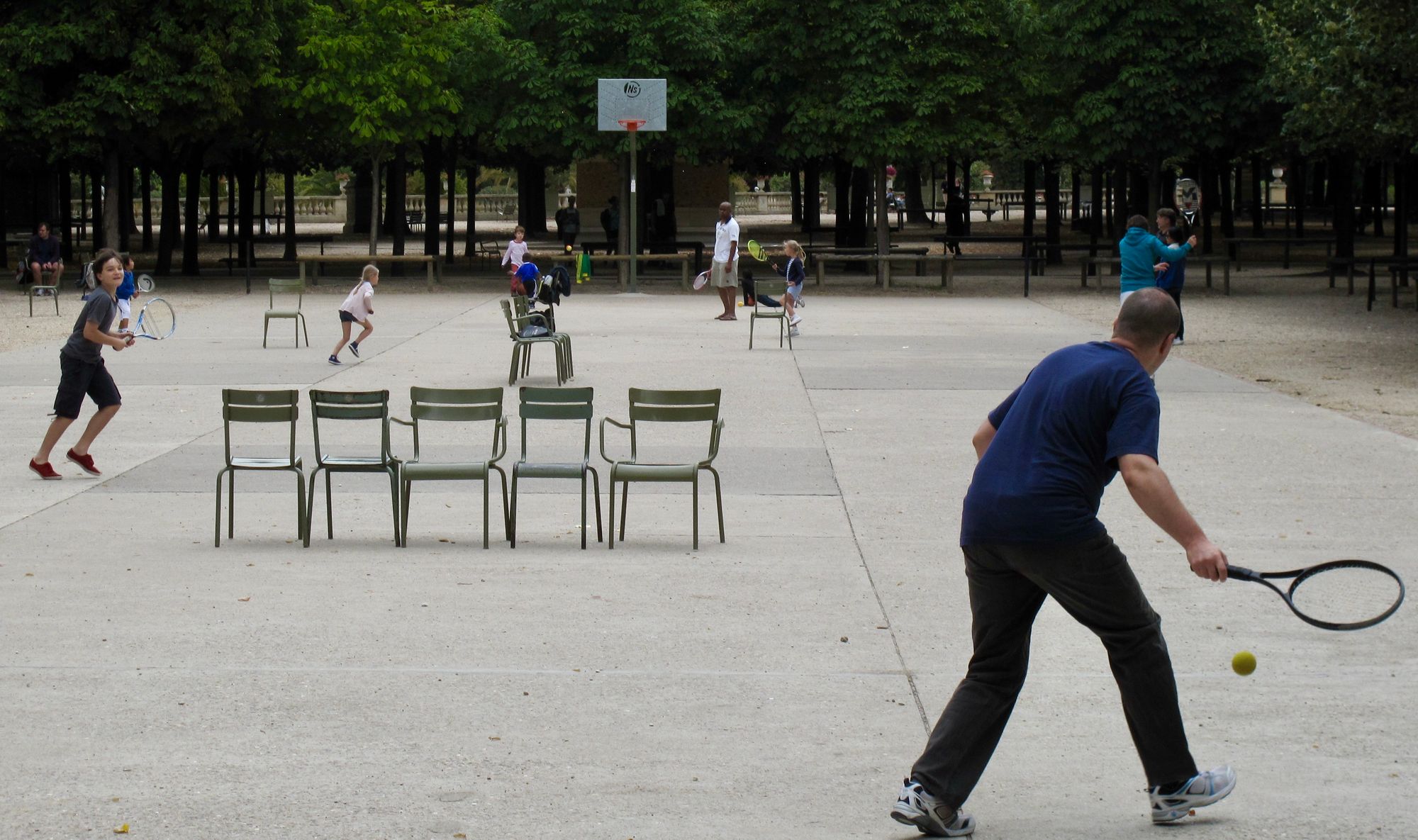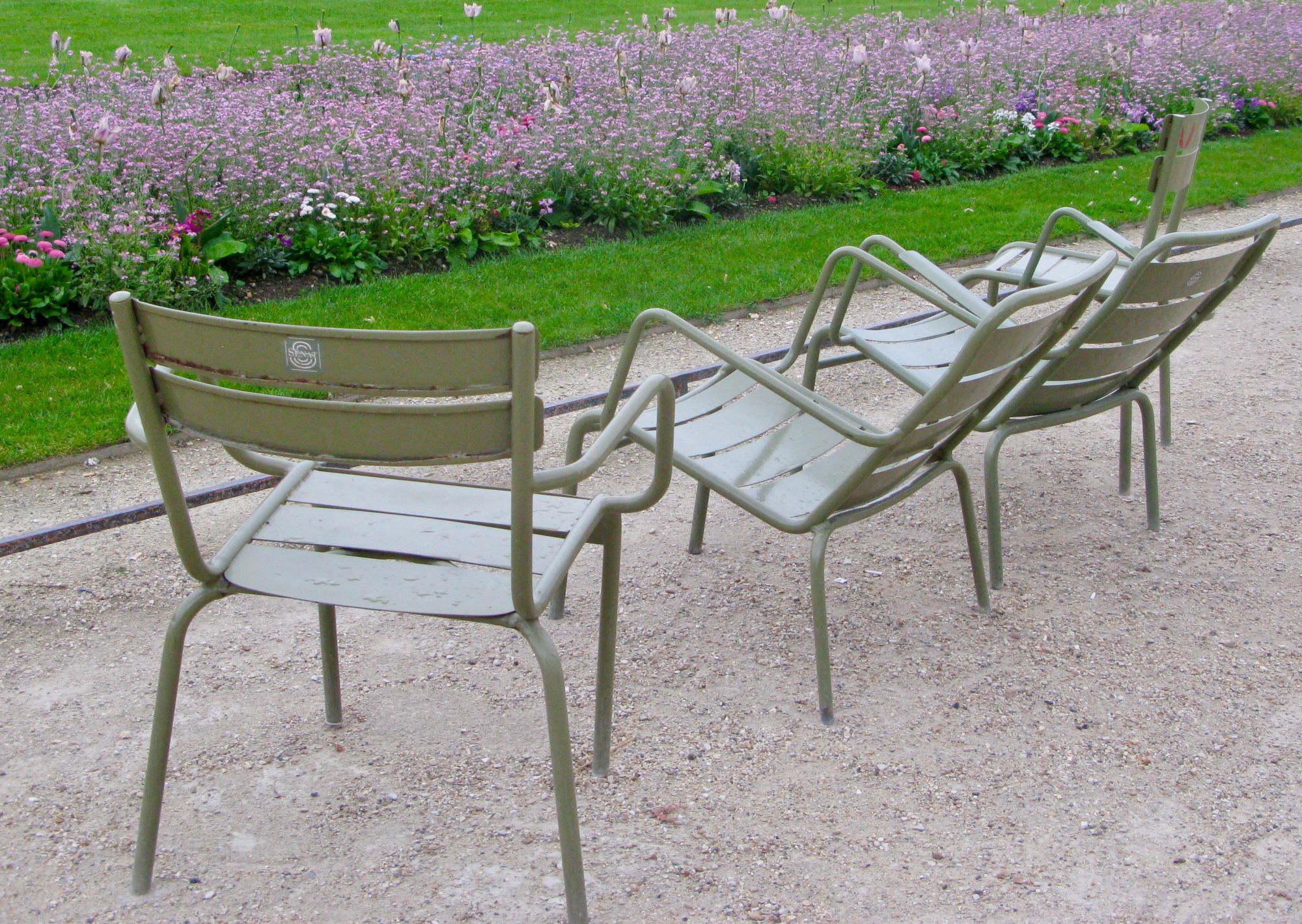 Part of what makes the movable seating in Luxembourg Gardens so appealing is the variety: three different types of chairs offer different postures and ways to relax. Upright chairs, armed chairs, and more laid-back reclining chairs are scattered throughout the space, enabling visitors to "choose their own adventure" when it comes to taking a rest.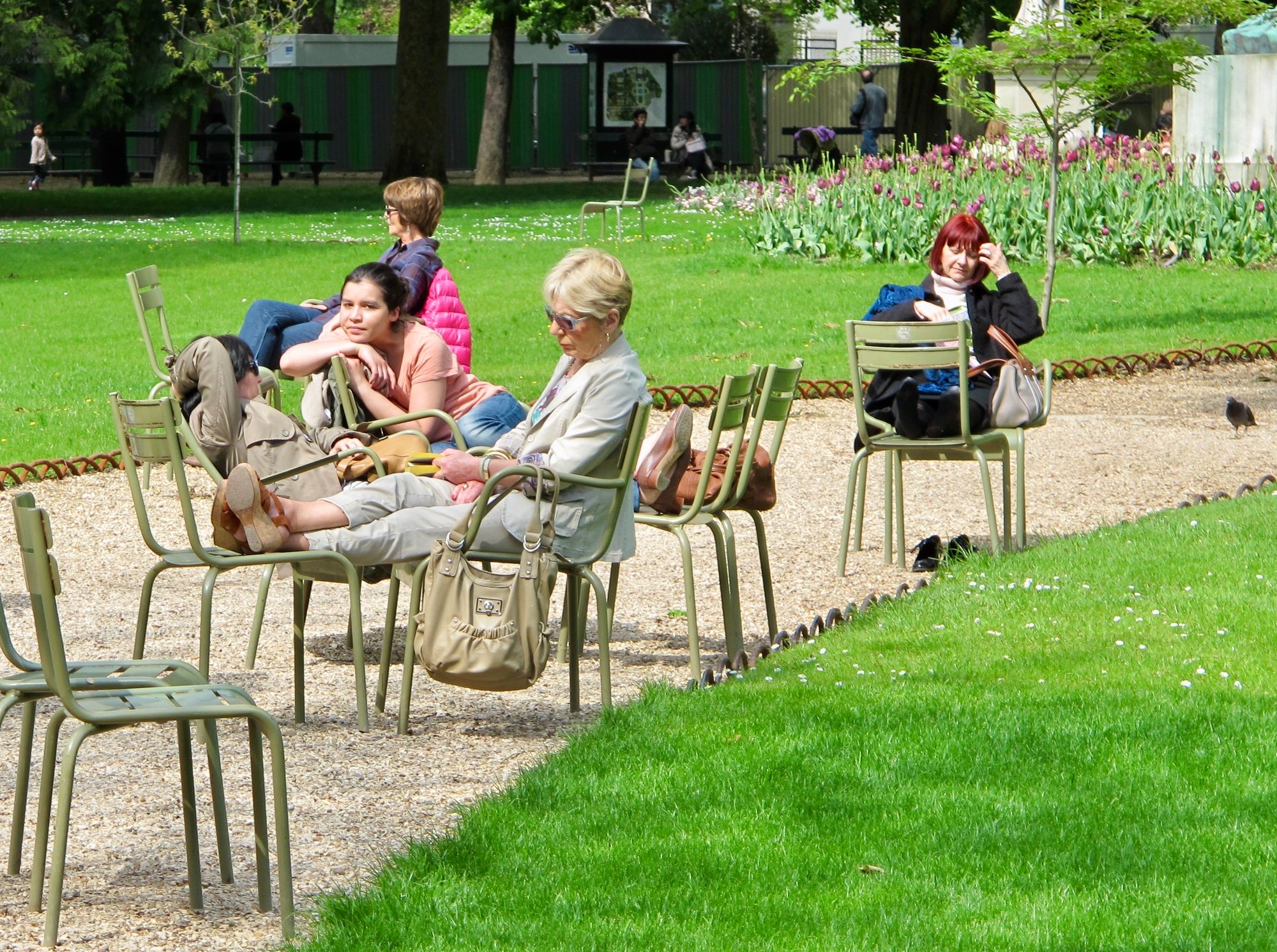 Sometimes, people even combine movable chairs with the aforementioned benches, fashioning it into a temporary footrest or side table. The versatility of movable chairs makes this possible!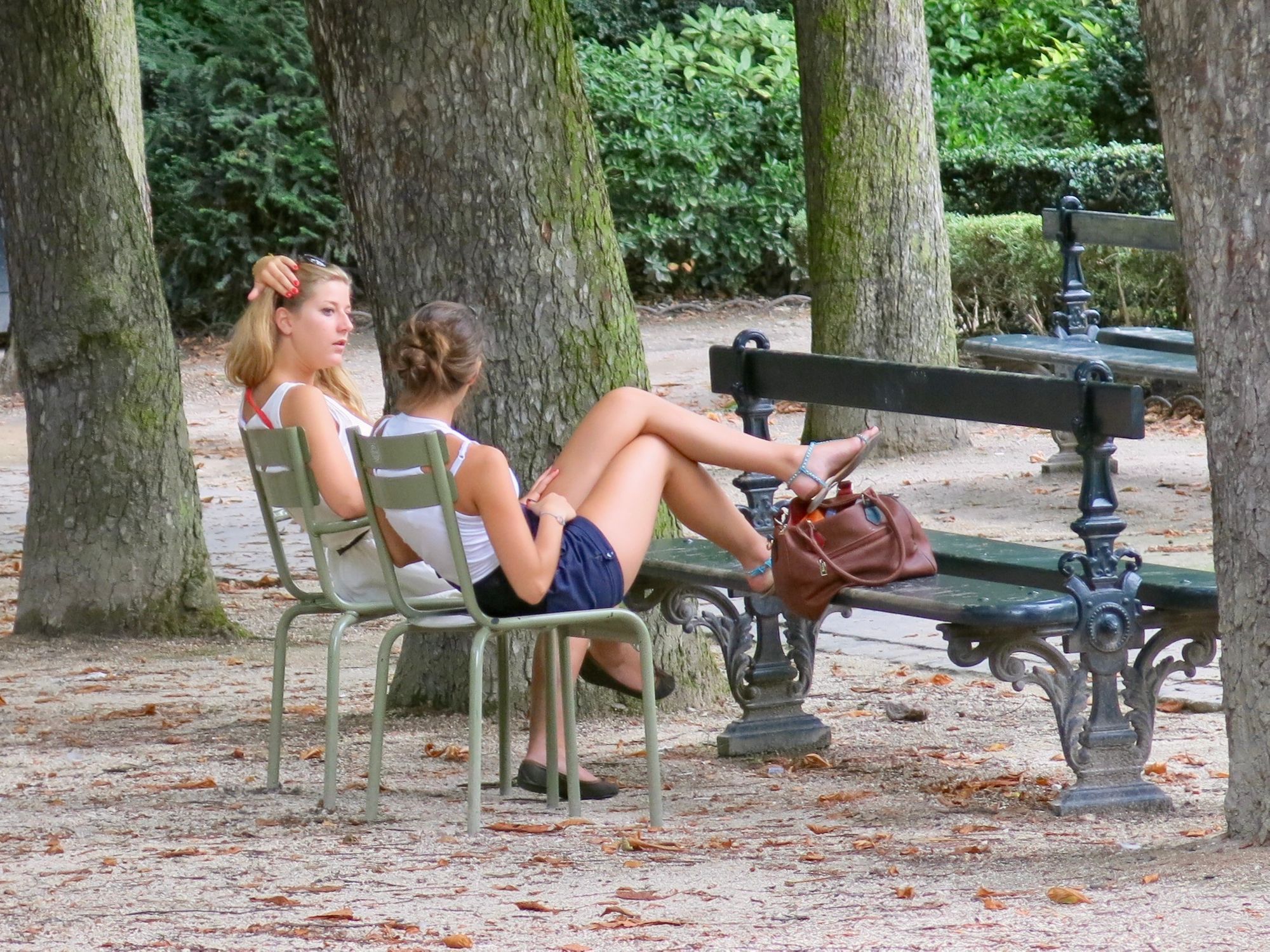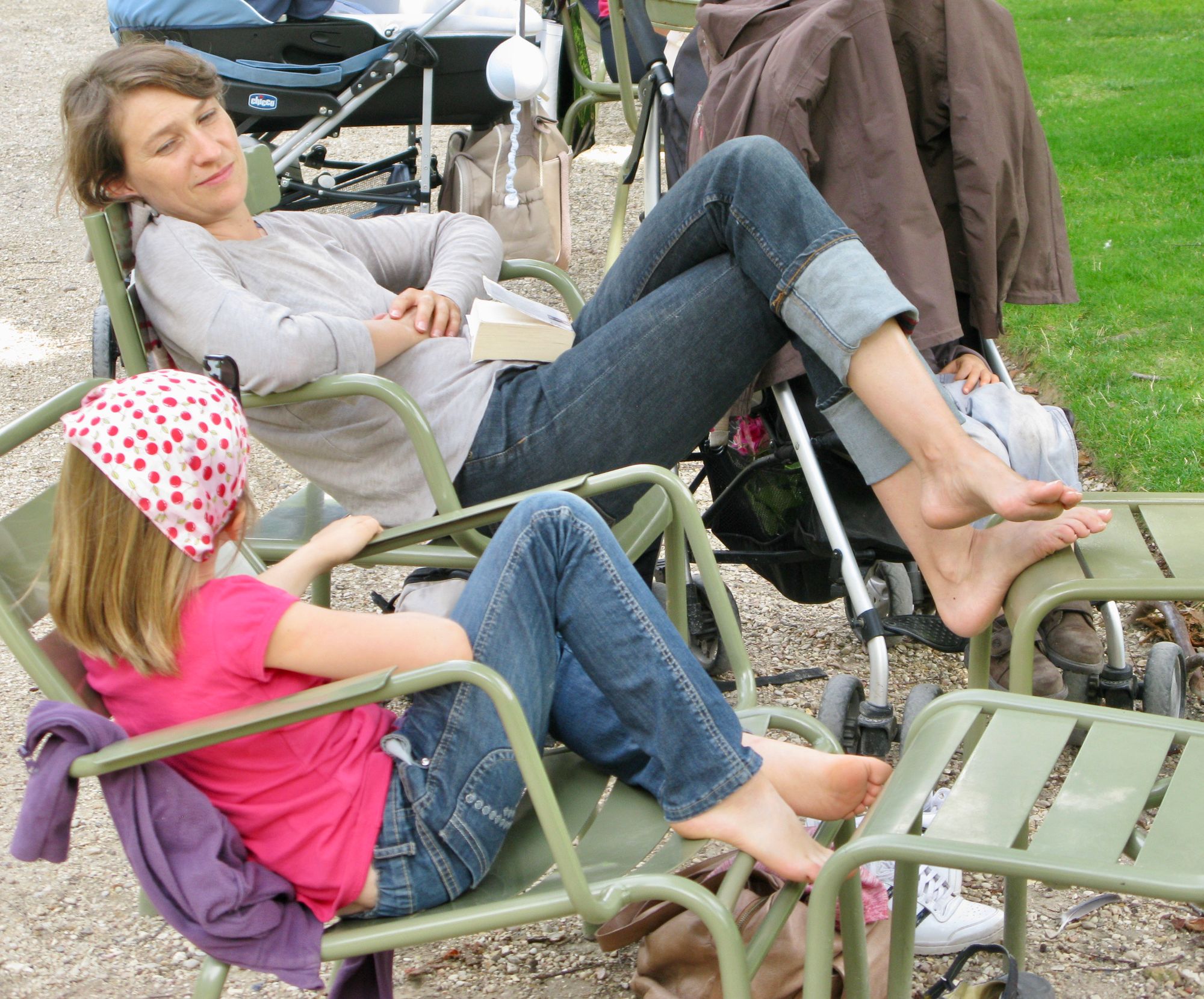 The Tuileries
Movable chairs aren't unique to Luxembourg Gardens — spots like the Tuileries also invite lingering with an assortment of seating options. A common sight in the Tuileries, and a true sign of comfort, is a visitor taking their shoes off to rest their feet on the edge of a fountain.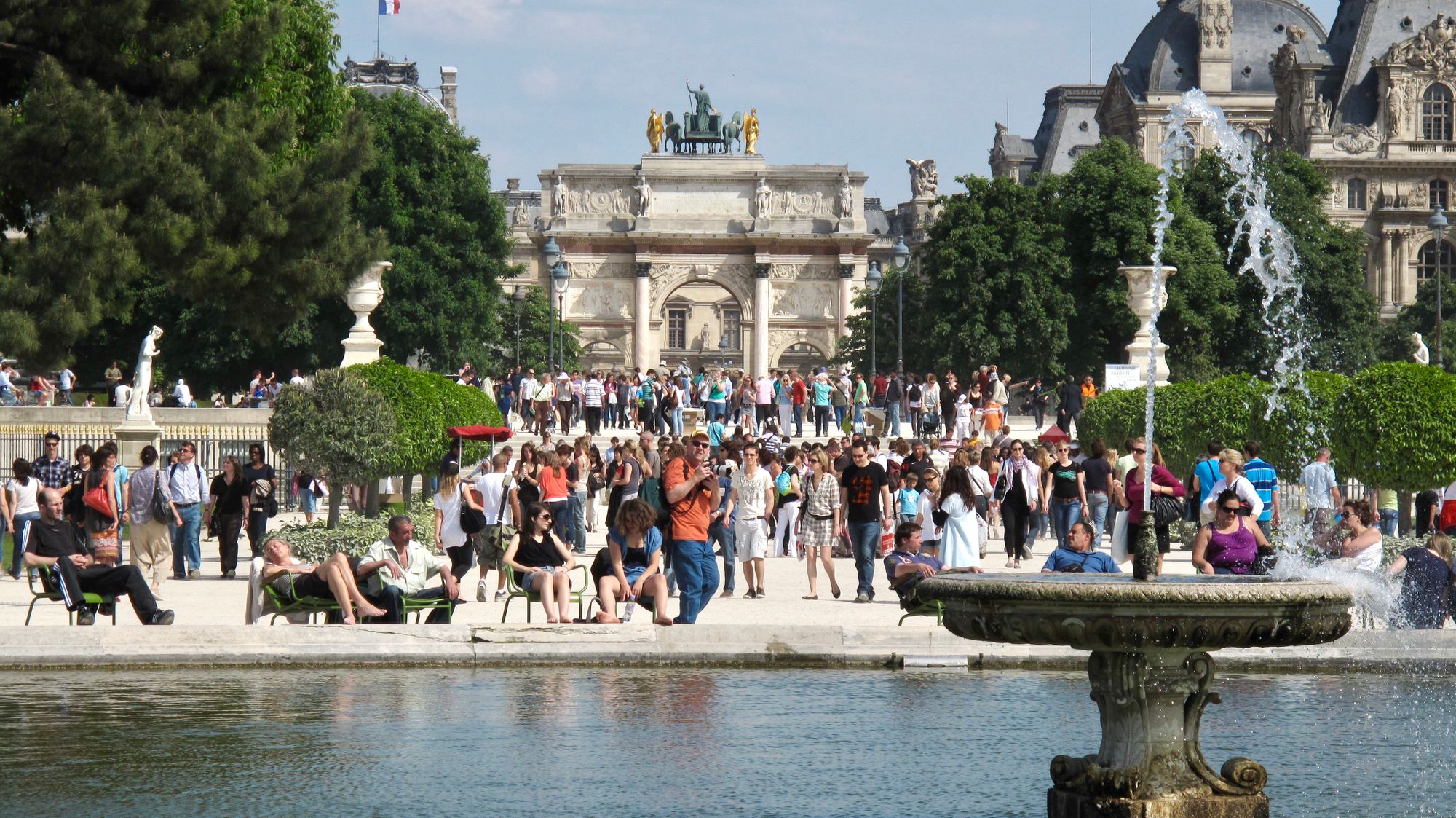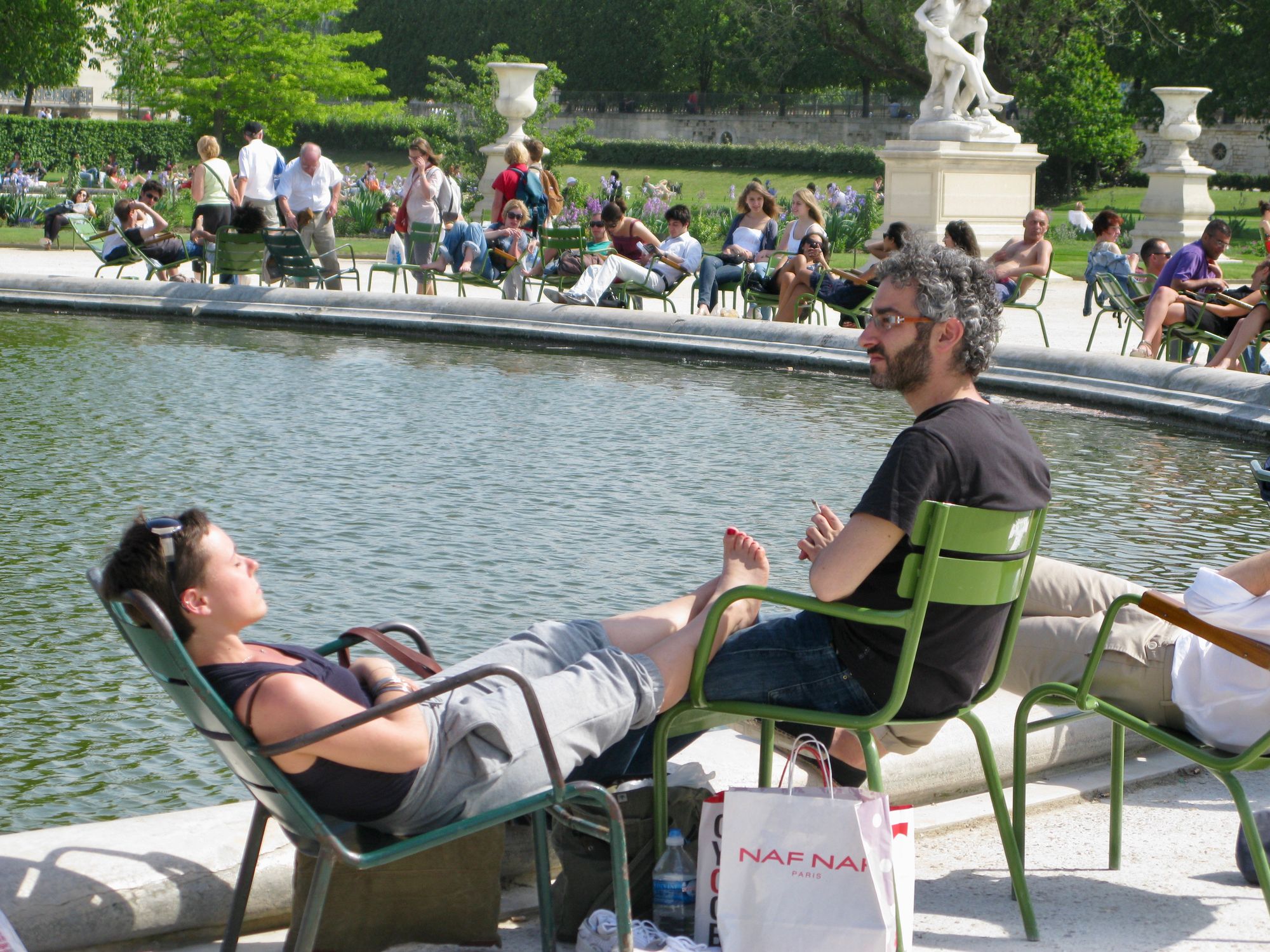 The New Paris Bench
One of the best innovations in public seating that we've ever seen is what we call the New Paris Bench, an element that has been a key of the Paris Plage, a public space project which has activated and fundamentally changed the perception of entire sections of the Seine River.
What is unique about these benches is how distinctly share-able they are: how much they seem to invite different groups of people to inhabit the same space.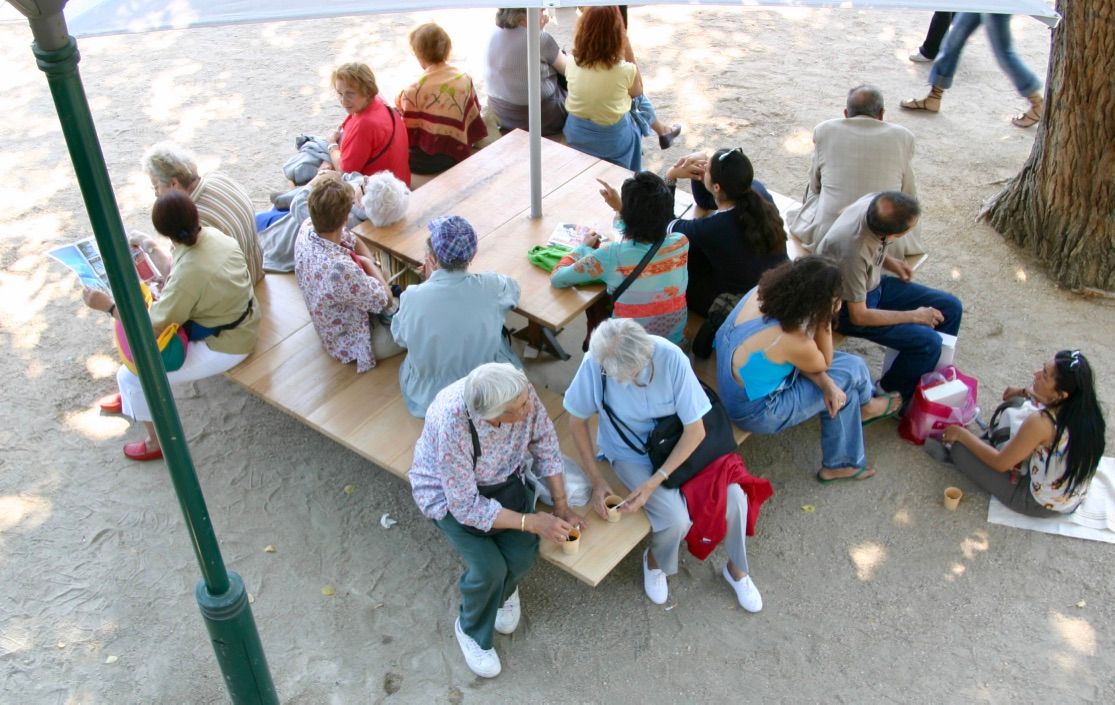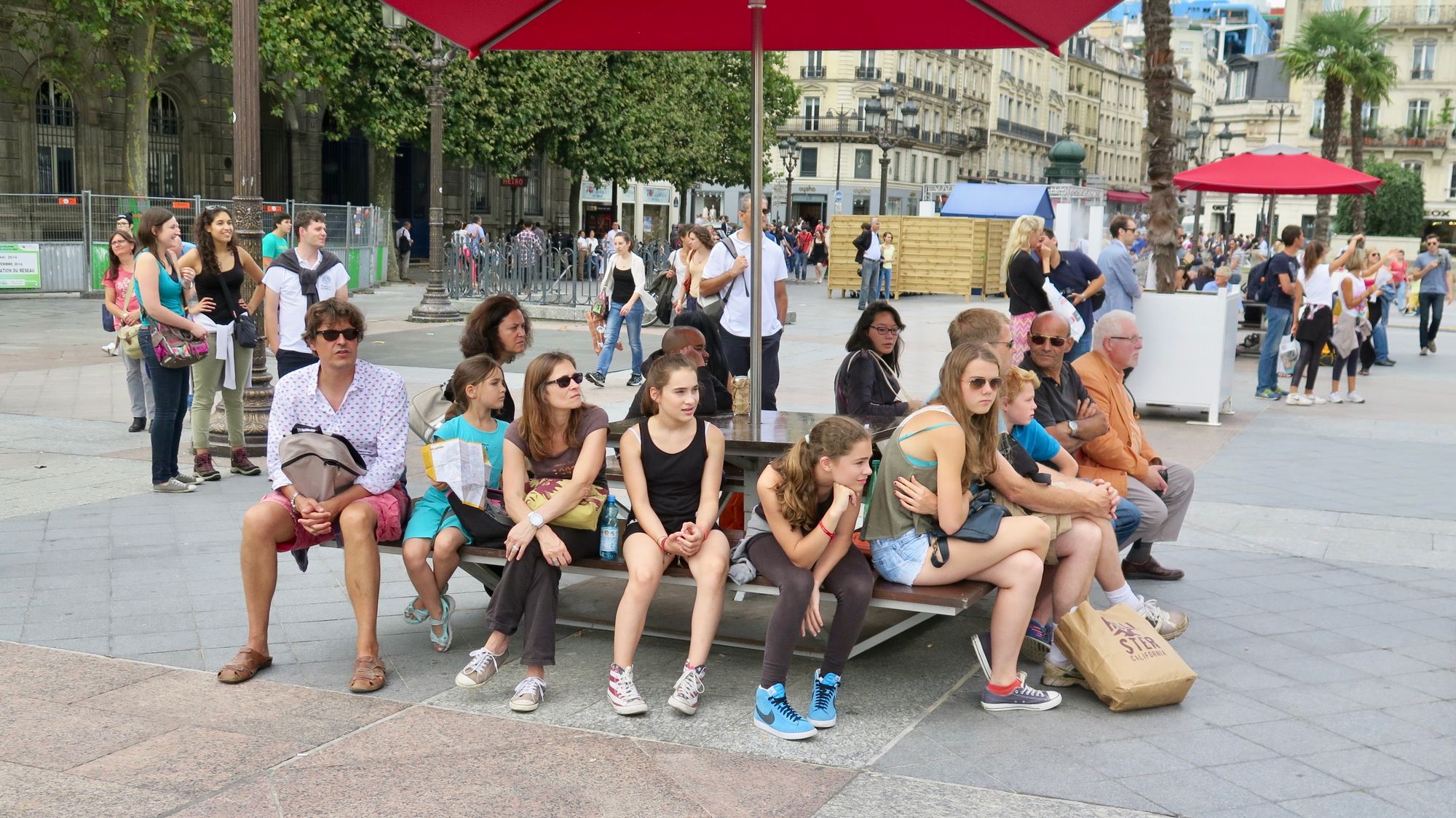 The design of the bench is simple, but brilliant: the bench part is designed to be two "backsides" deep, an invitation to sharing that is enhanced by a large central tabletop and a wheelchair-ready side.
Latest Arrival
There is also new seating along the Left Bank of the Seine, which runs from the Musee d'Orsay to the Eiffel Tower. This seating looks a bit different: modular, block-like, and comprising many levels and layers.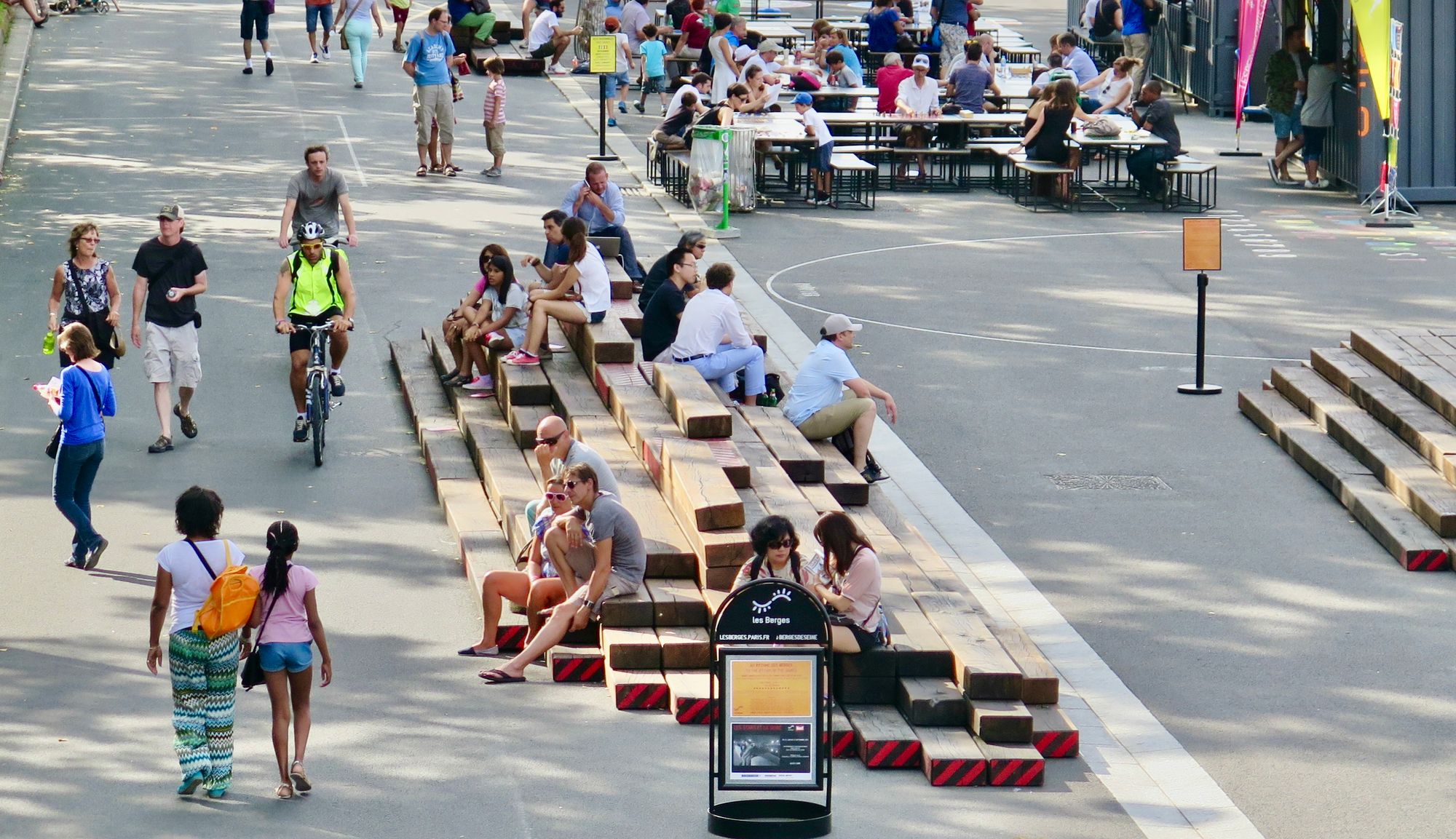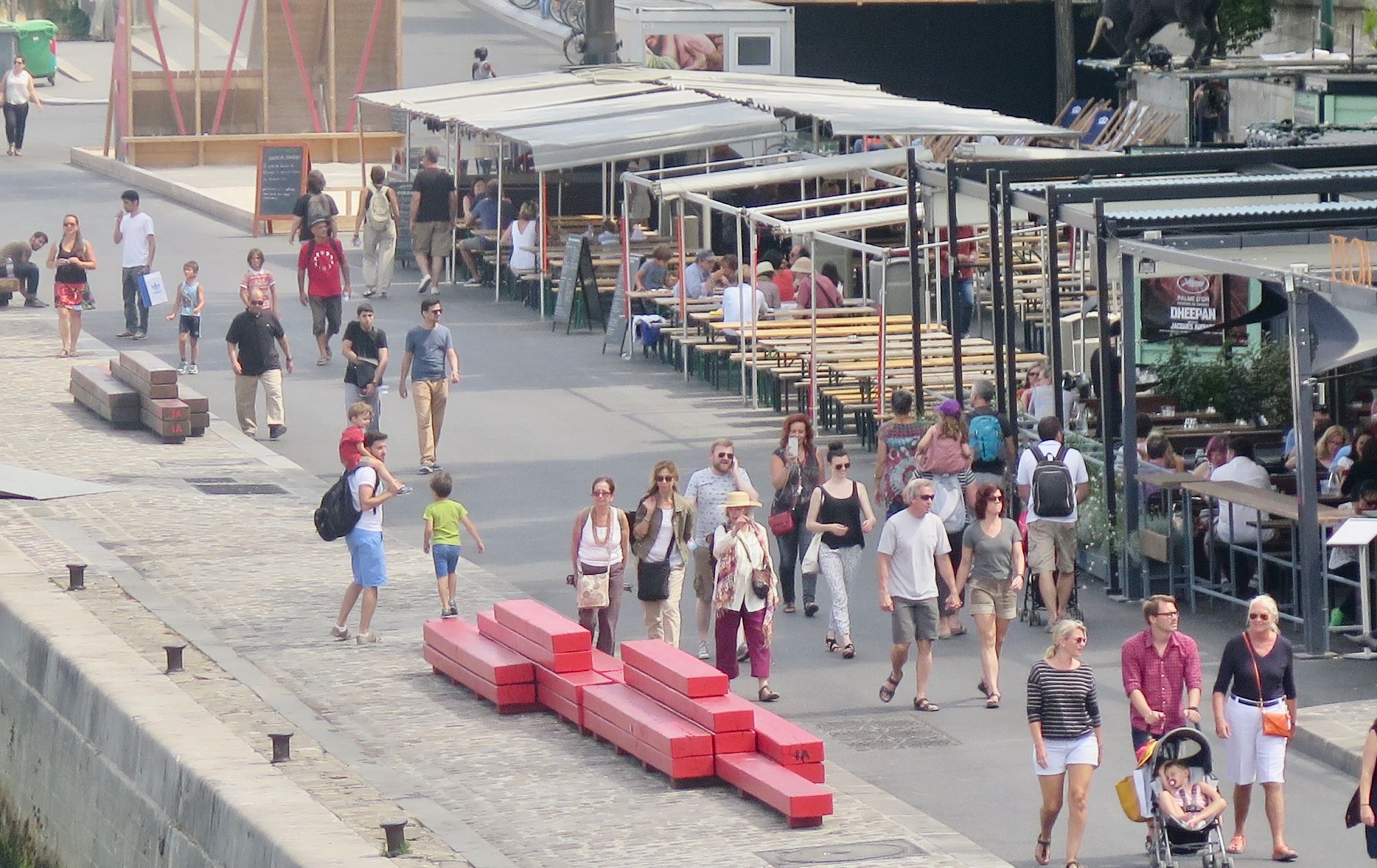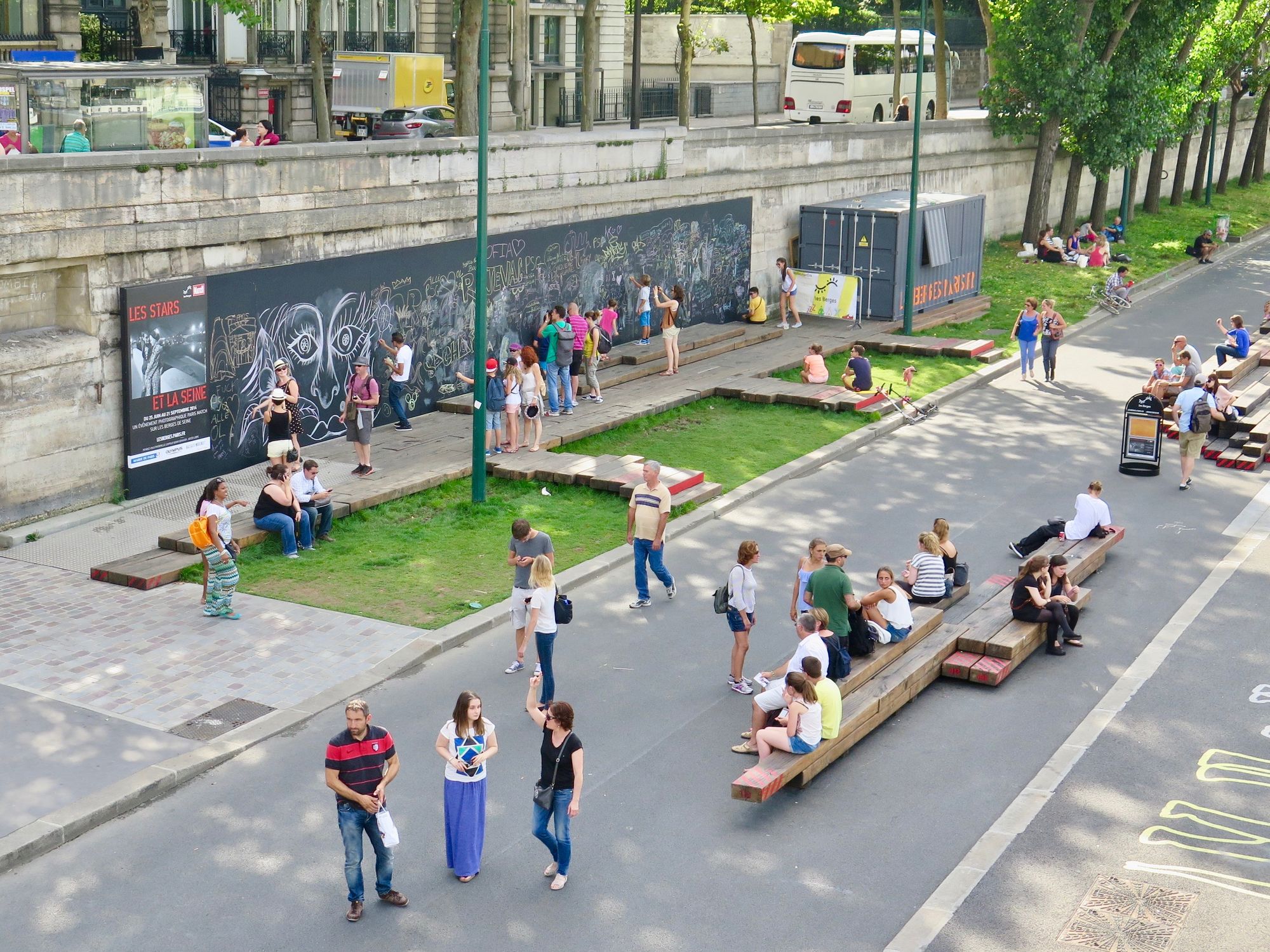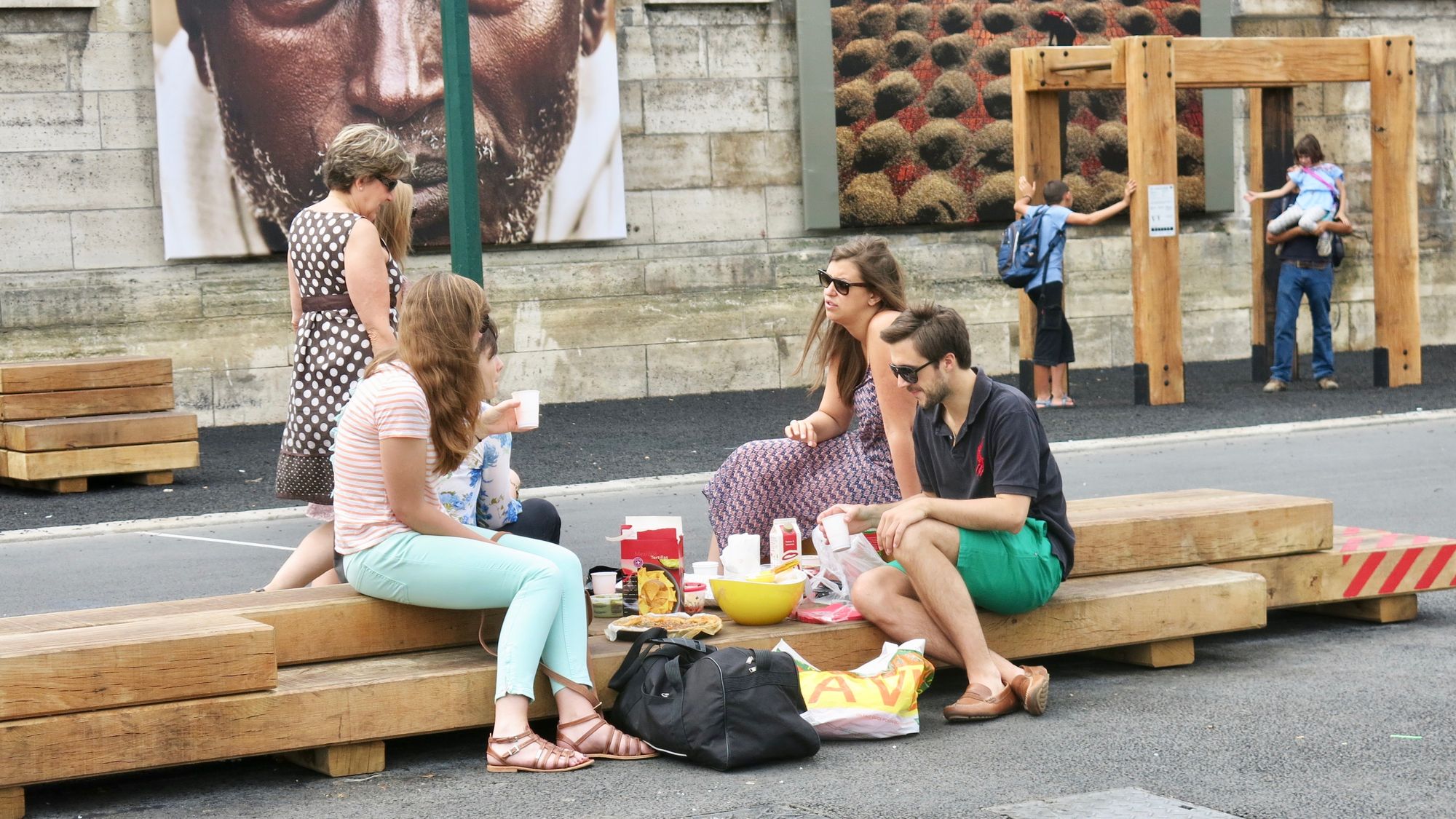 This new type of bench was an immediate success, offering people many creative ways to make themselves comfortable or set up a shared meal.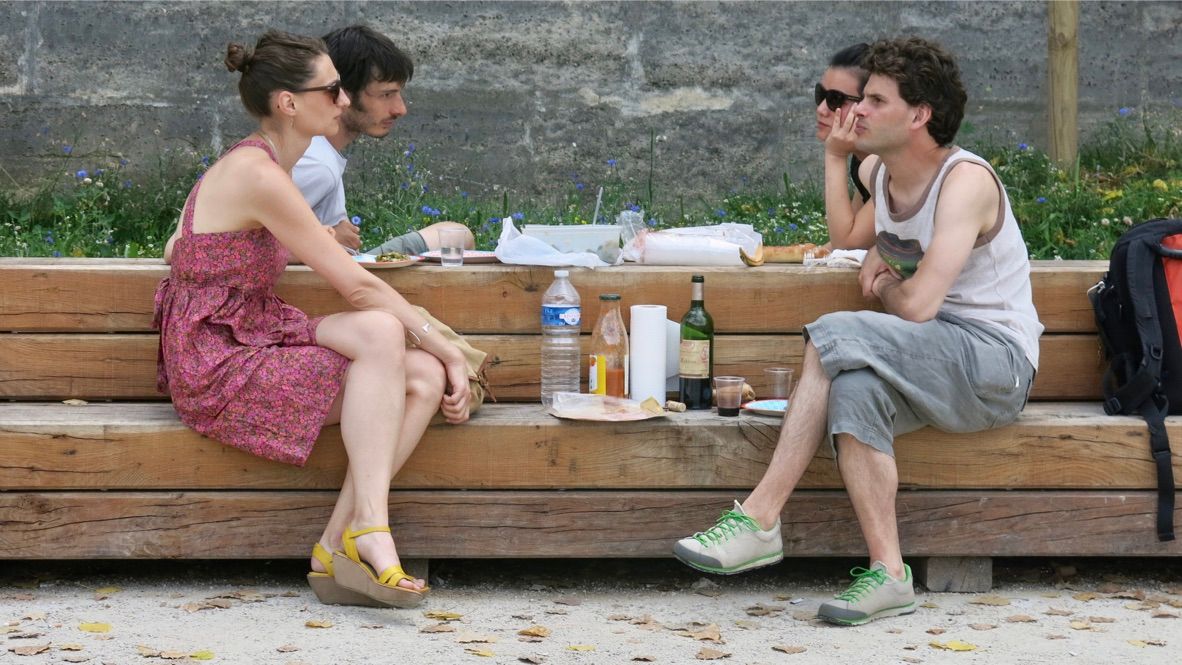 Paris Plage an experiment in Public Seating
If the Paris Plage is a laboratory to define comfort and social gathering for Public Spaces along Paris waterfronts (we think it is), its seating is one of its most successful experiments.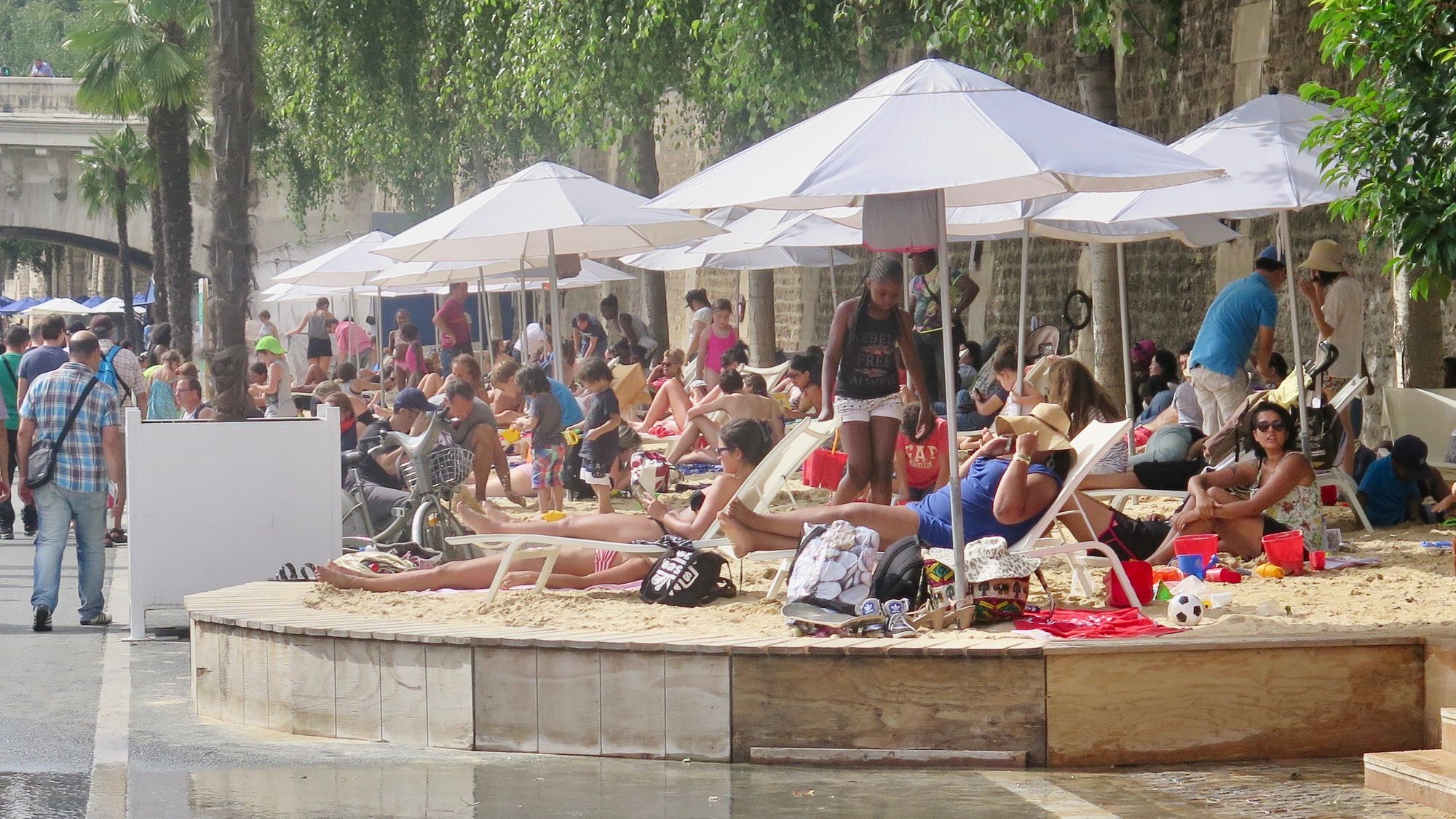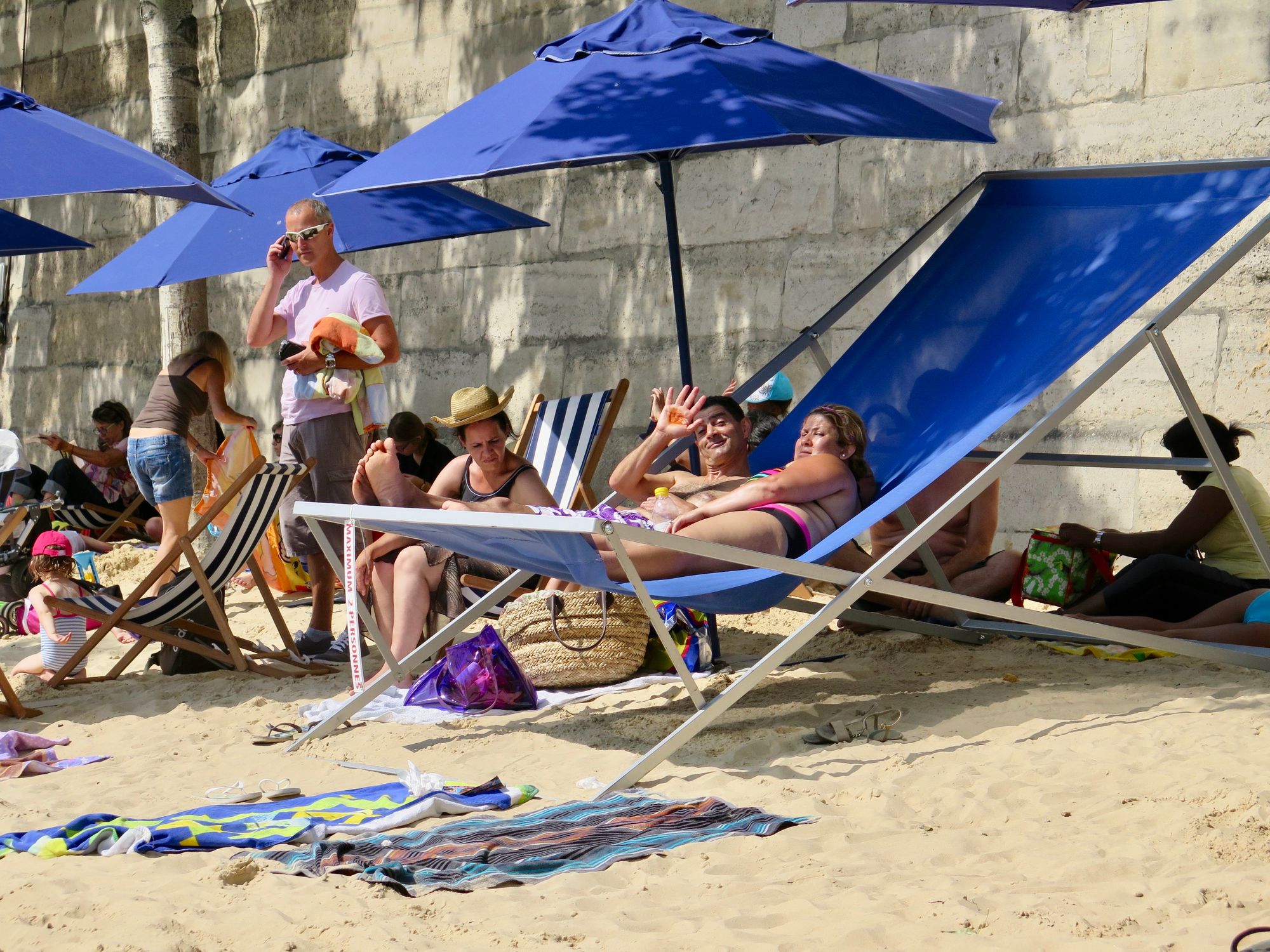 Everything from beach sling chairs to beanbags lines this now-iconic waterfront space, offering delightful and playful options for relaxing, sunbathing, or reading.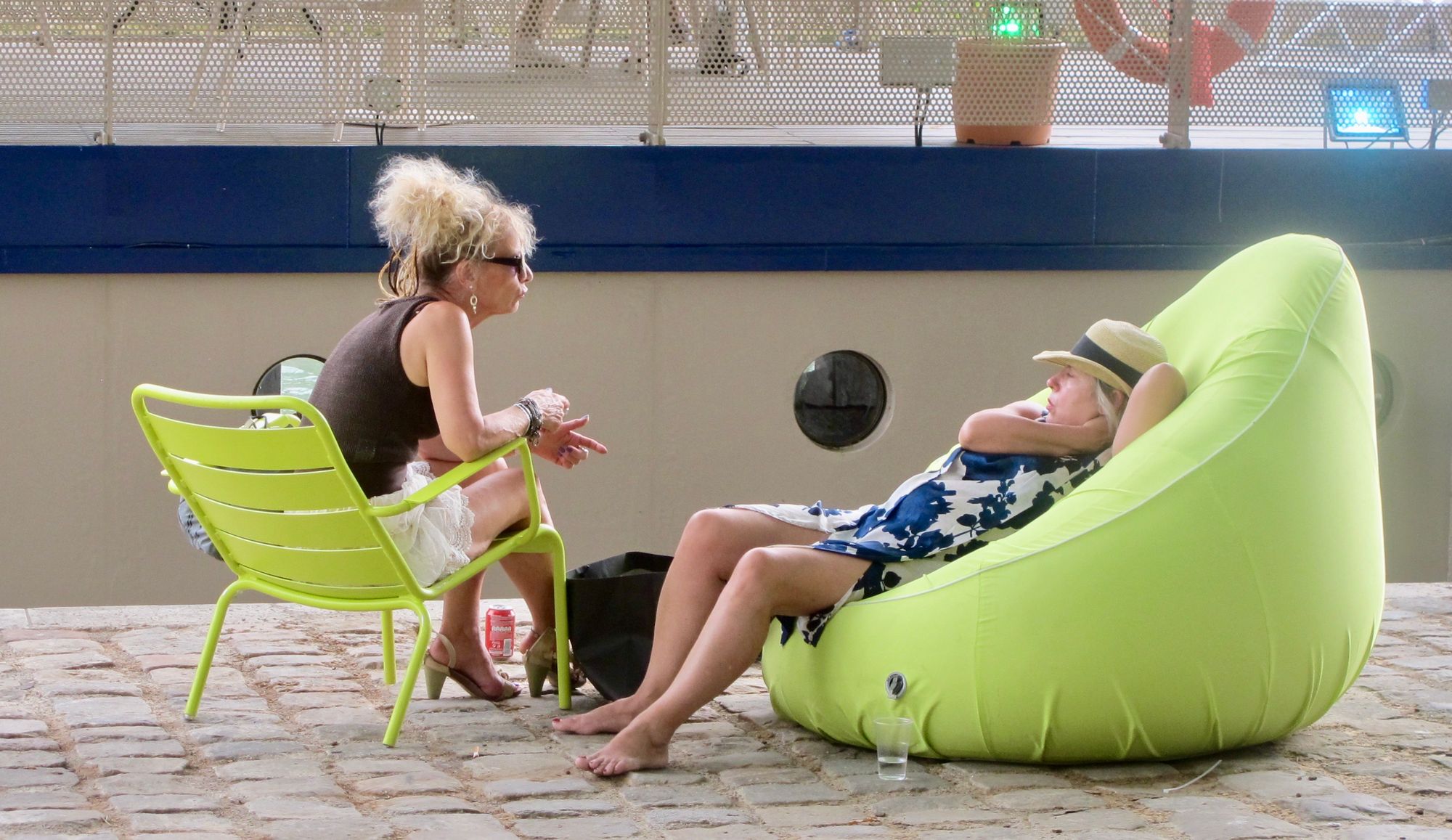 Many of these seating options are also movable, enhancing the creativity and sociability in how people use the space.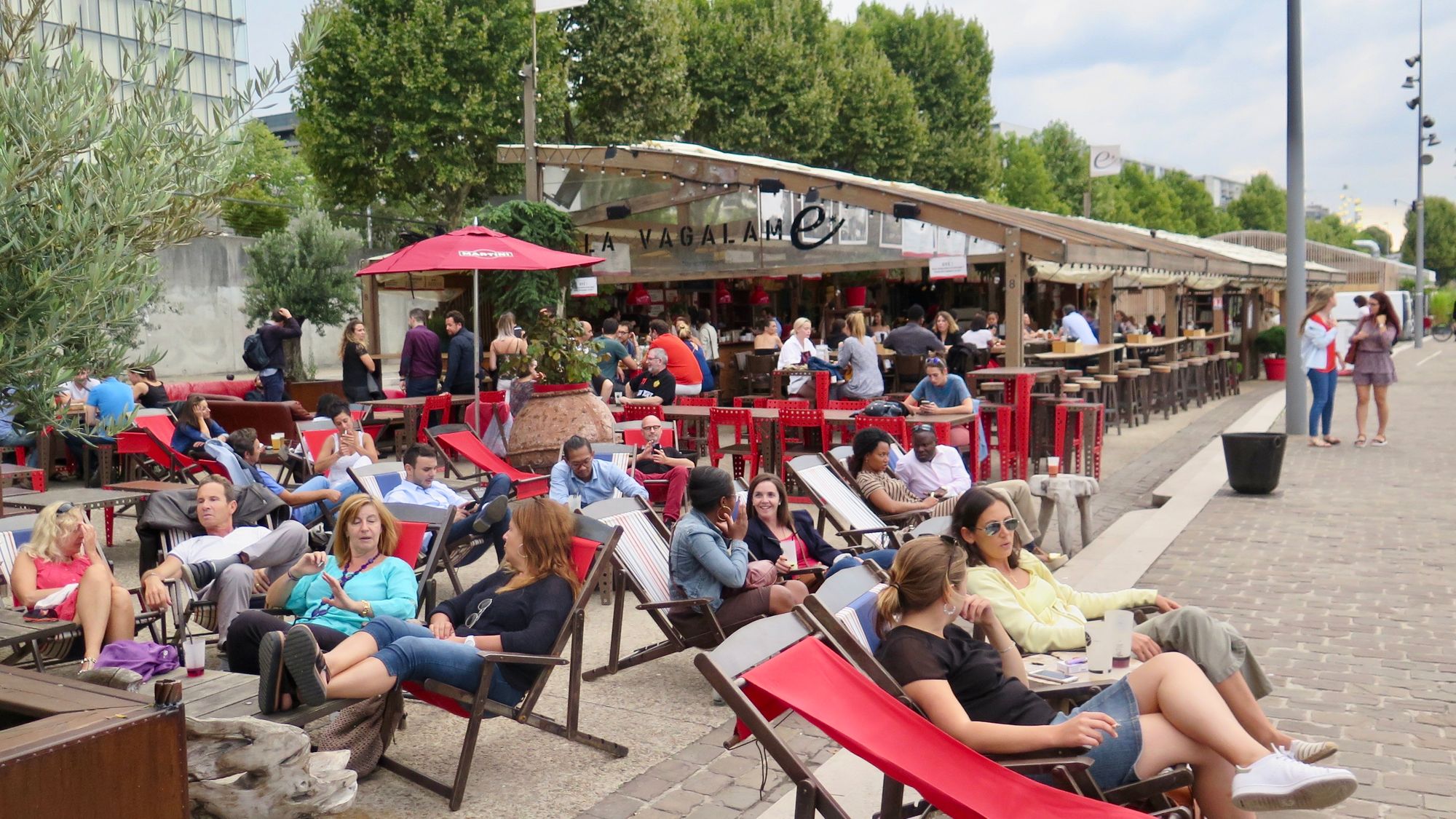 Bassin de la Villette: Where all of Paris comes together
Much like the temporary activations along the Seine, the Bassin de la Villette is enormously creative, festive, and dynamic; an experience for everyone to enjoy. It is a wonderful mix of active programming and restful activities. At the heart of it all is the seating: it provides an anchor for all the playing, swimming, games, events, and eating that take place there.
This is one of the most vibrant, inclusive, engaging public spaces we have ever experienced, due in large part to its offering of a comfortable place to sit and rest.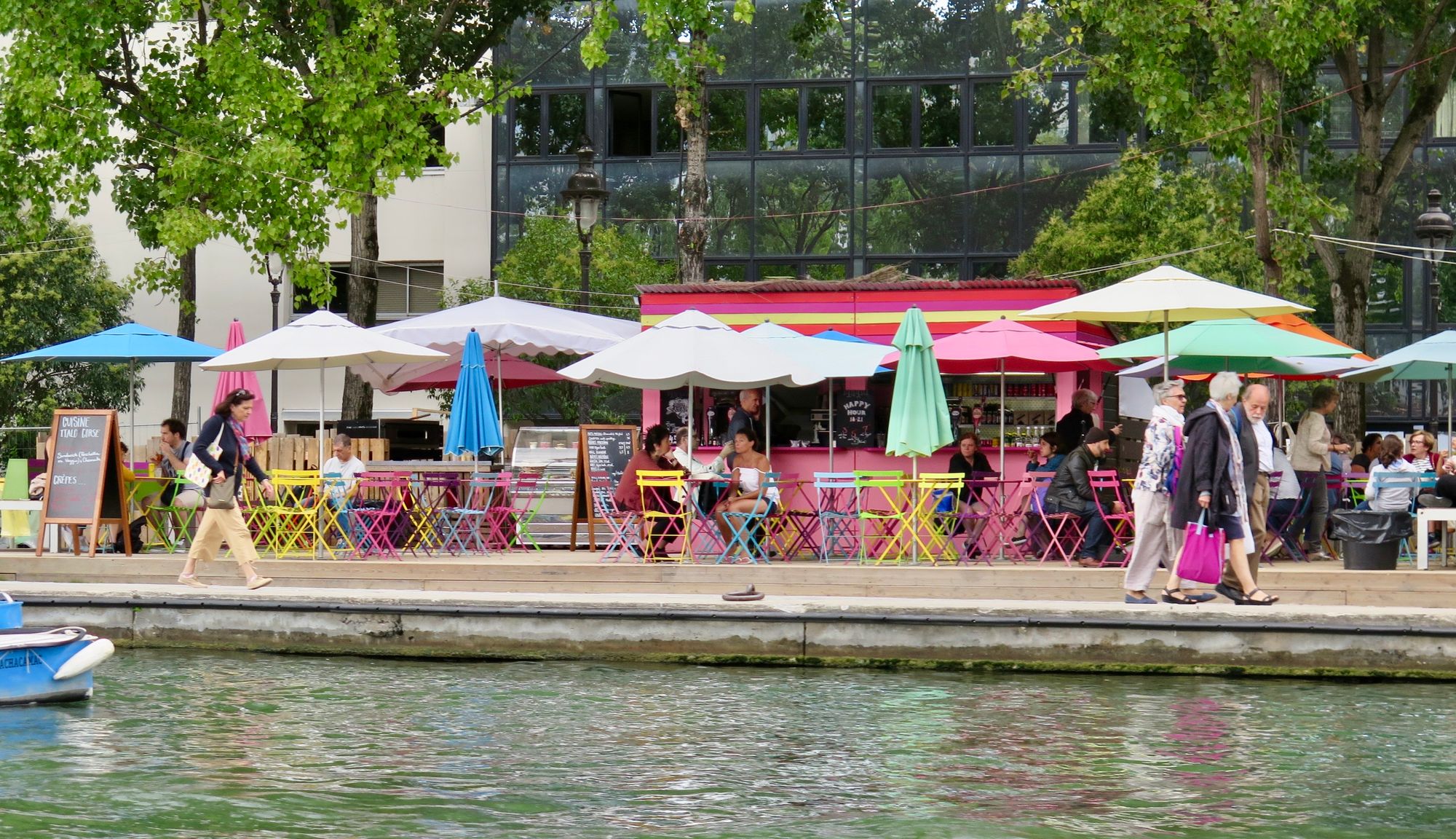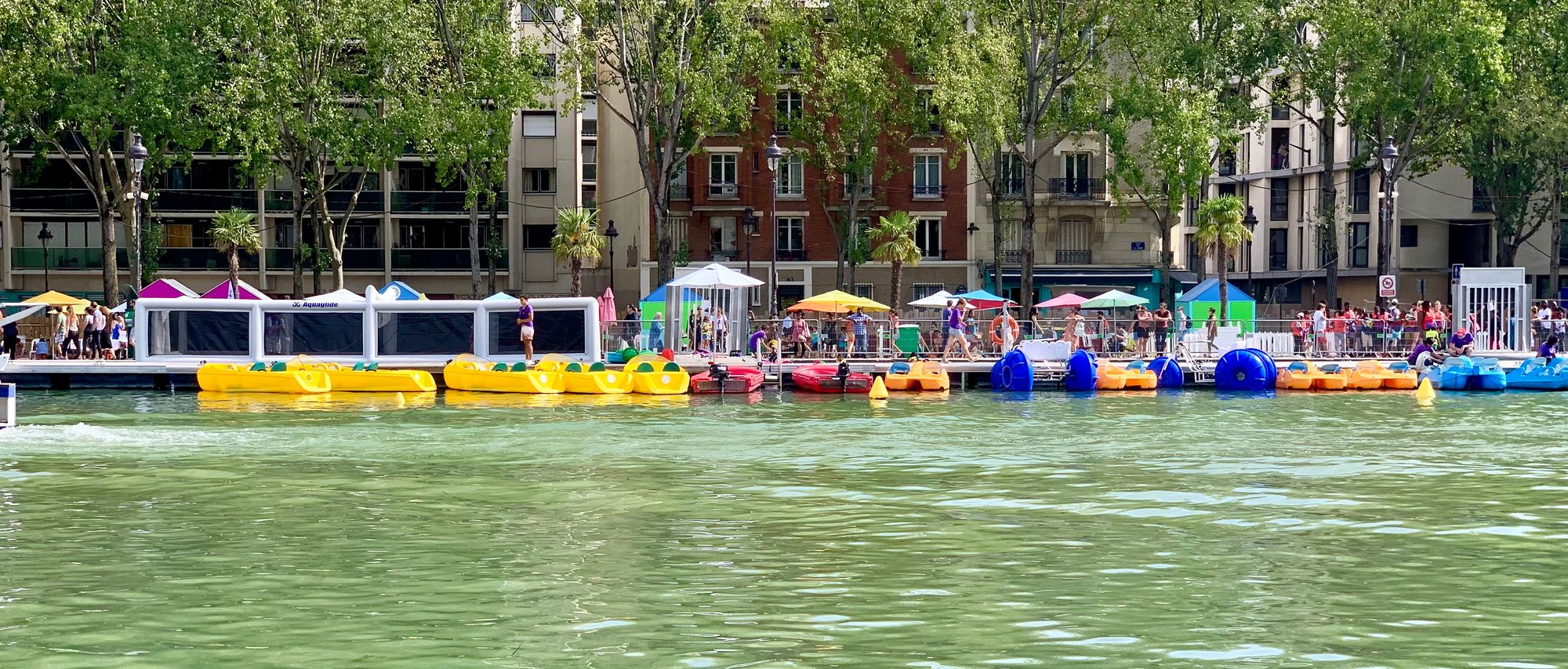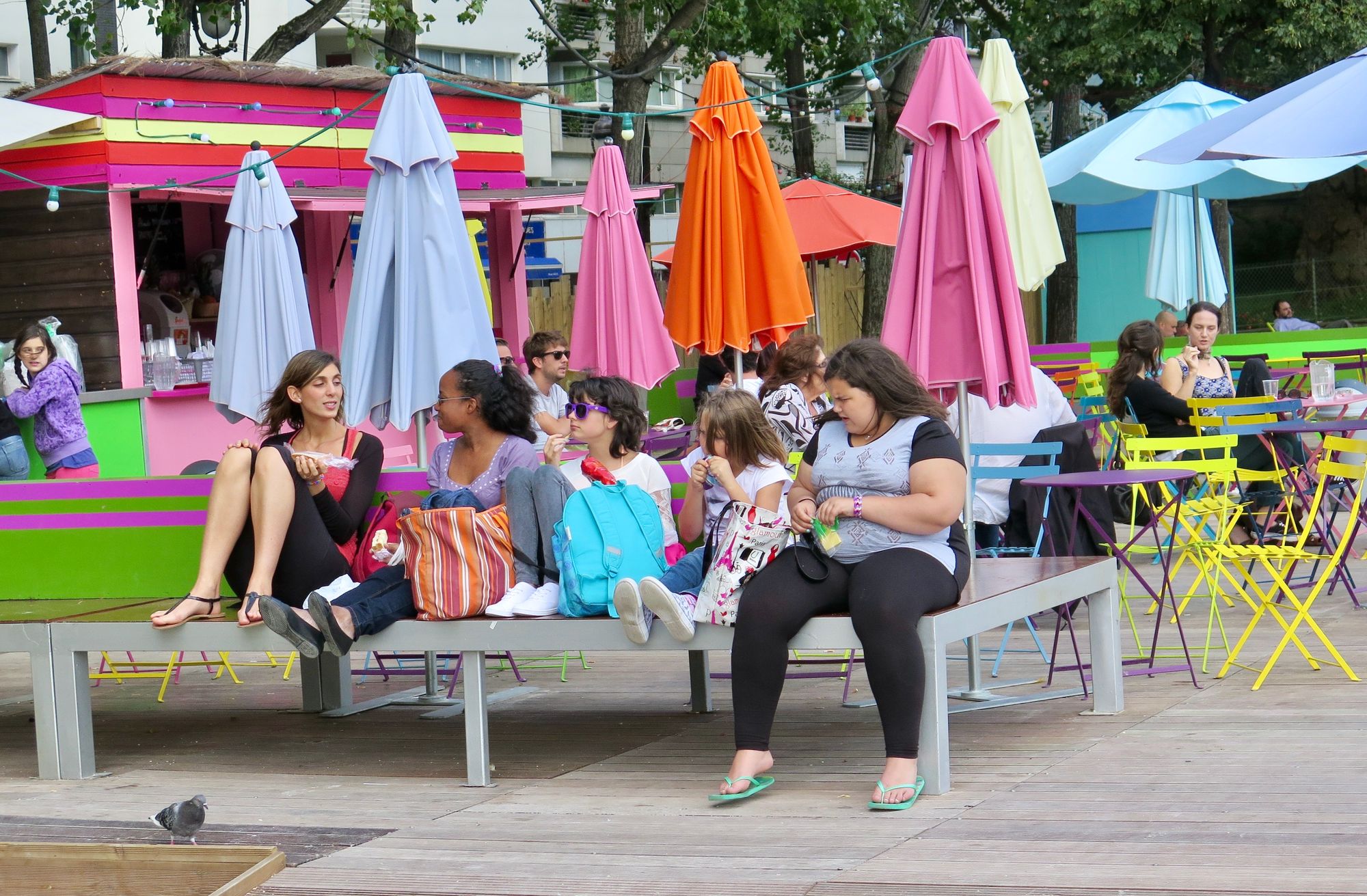 Much like the movable chair, Paris is not static - Revisiting these images from our various trips to Paris led us to wonder why we don't have the same possibilities in any of the other cities we visit frequently, including our own NYC.
Many might think of Paris and other iconic cities as historic, living museums, but because of the amount of activity on the sidewalks, in public spaces, and along the waterfronts, the city is constantly changing. All of this activity is supported by comfortable places to sit: One only has to sit down and watch to see the changes unfold.
---
Tap image bellow for all our other articles on Seating.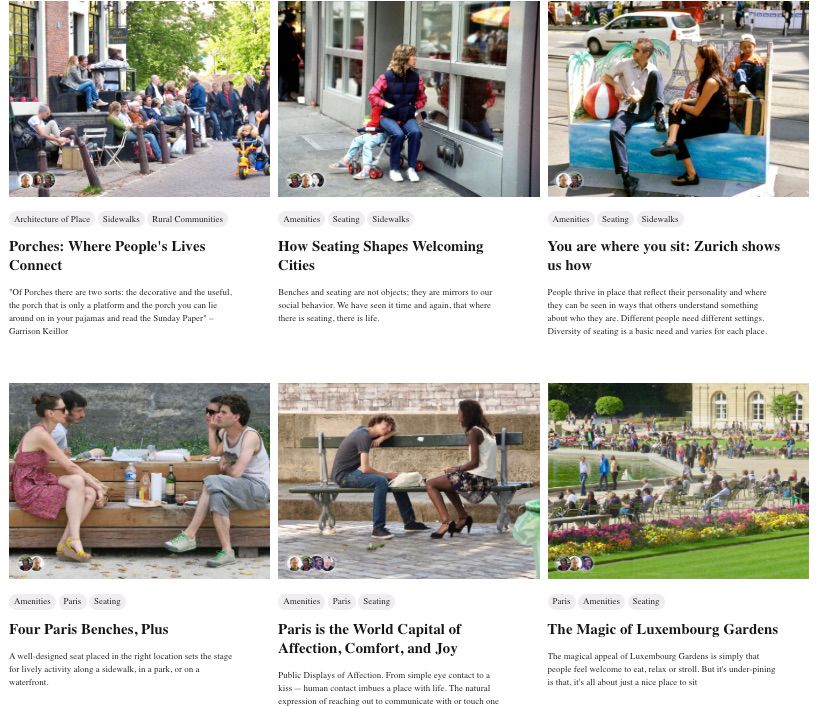 ---
The Foundation of the Placemaking Movement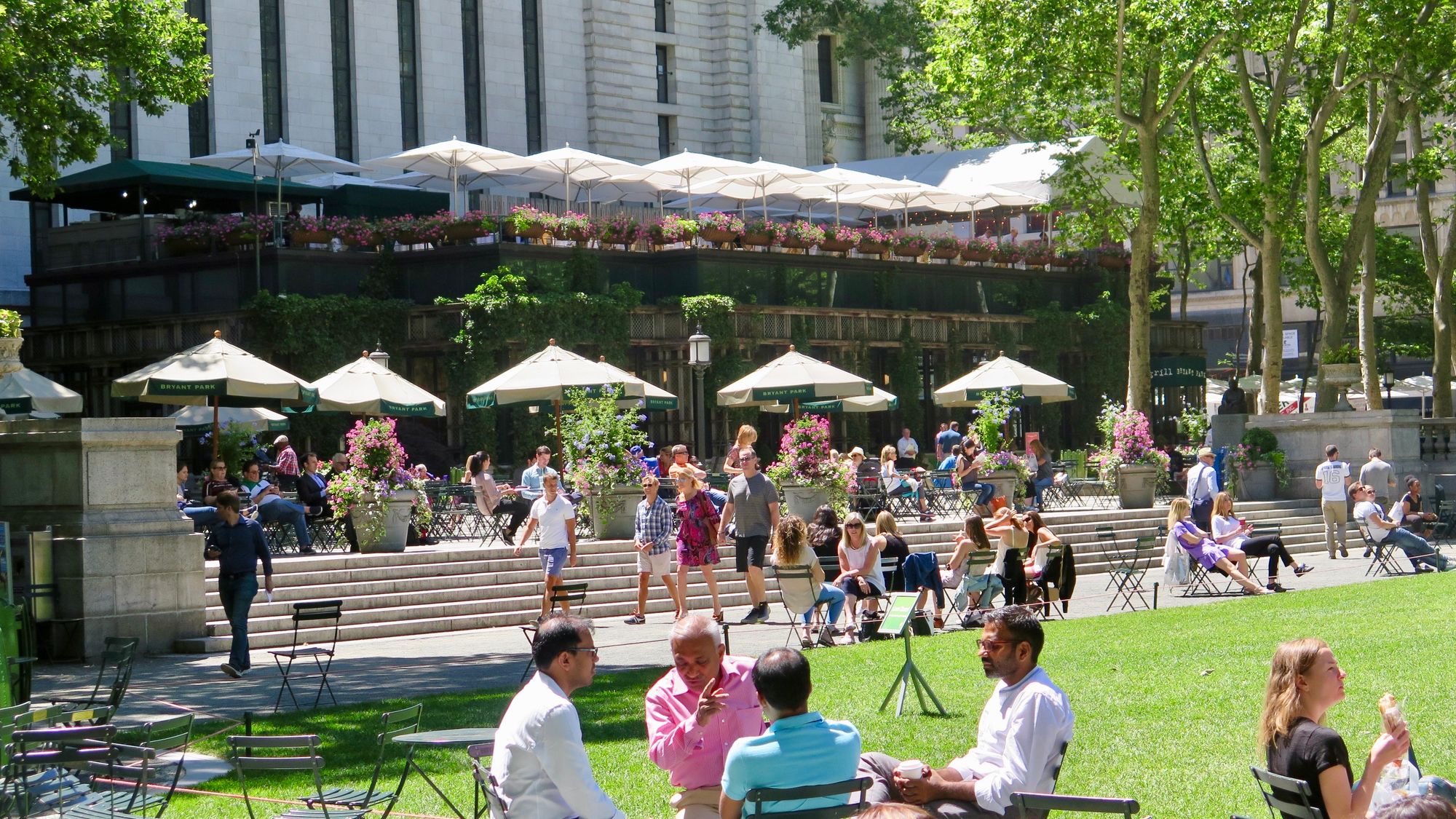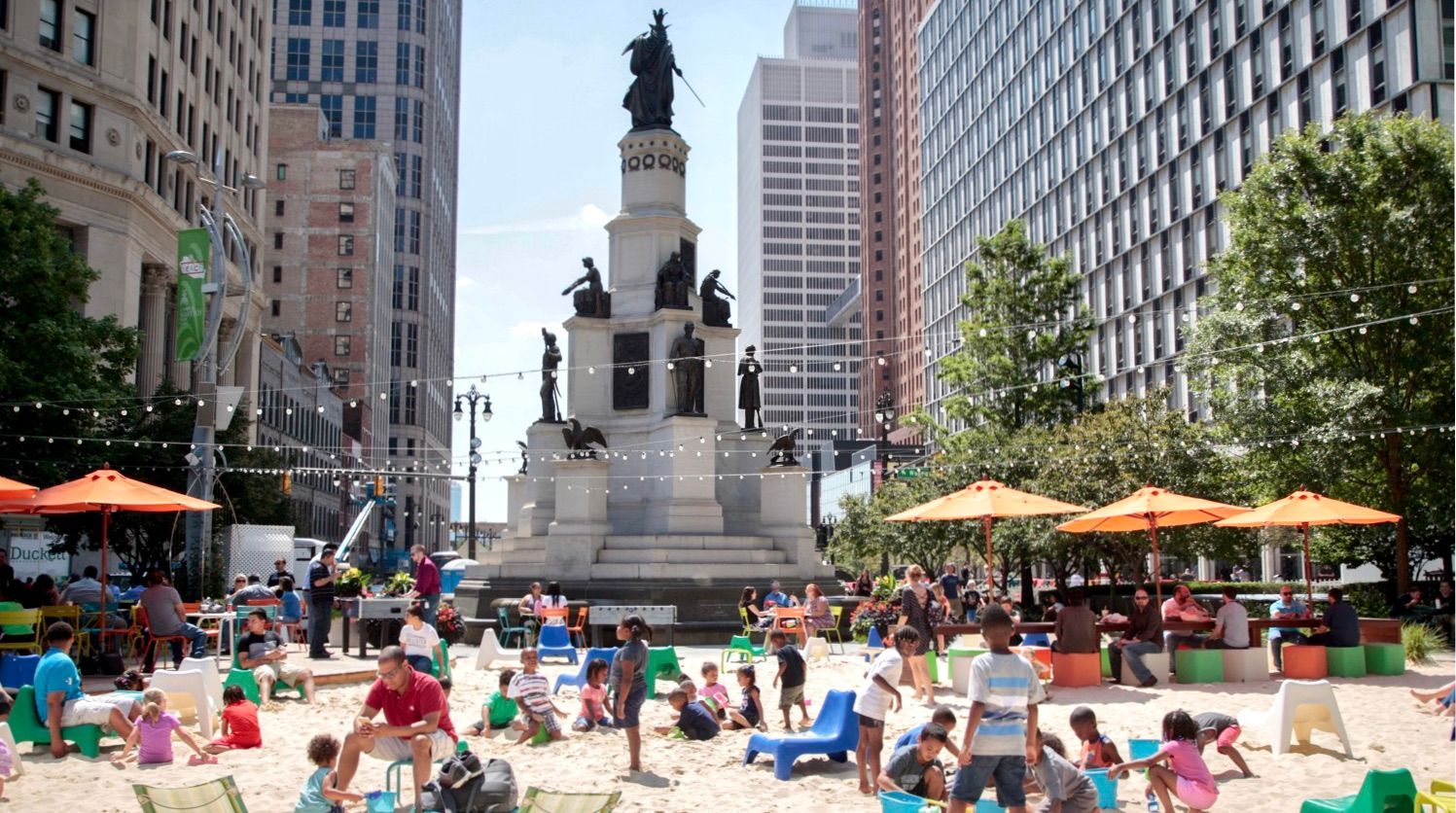 The mission of the
Social Life Project
is to incite a renaissance of community connection in public spaces around the globe. Through our online publication, presentations, campaigns, and catalytic projects, we can create transformative impact on communities everywhere. Our work grows out of more than 50 years devoted to building the global placemaking movement. It is an initiative of the
Placemaking Fund
, along with
PlacemakingX
 — a global network of leaders who together accelerate placemaking as a way to create healthy, inclusive, and beloved communities.