Eating along the water is almost universally appealing. We are drawn to the waterfronts of our communities, and we are also drawn to delicious dining options; to have the best of both is a powerful combination! Restaurants that accomplish this with a flare not only attract patrons, but can also define the waterfront in that neighborhood and for the city.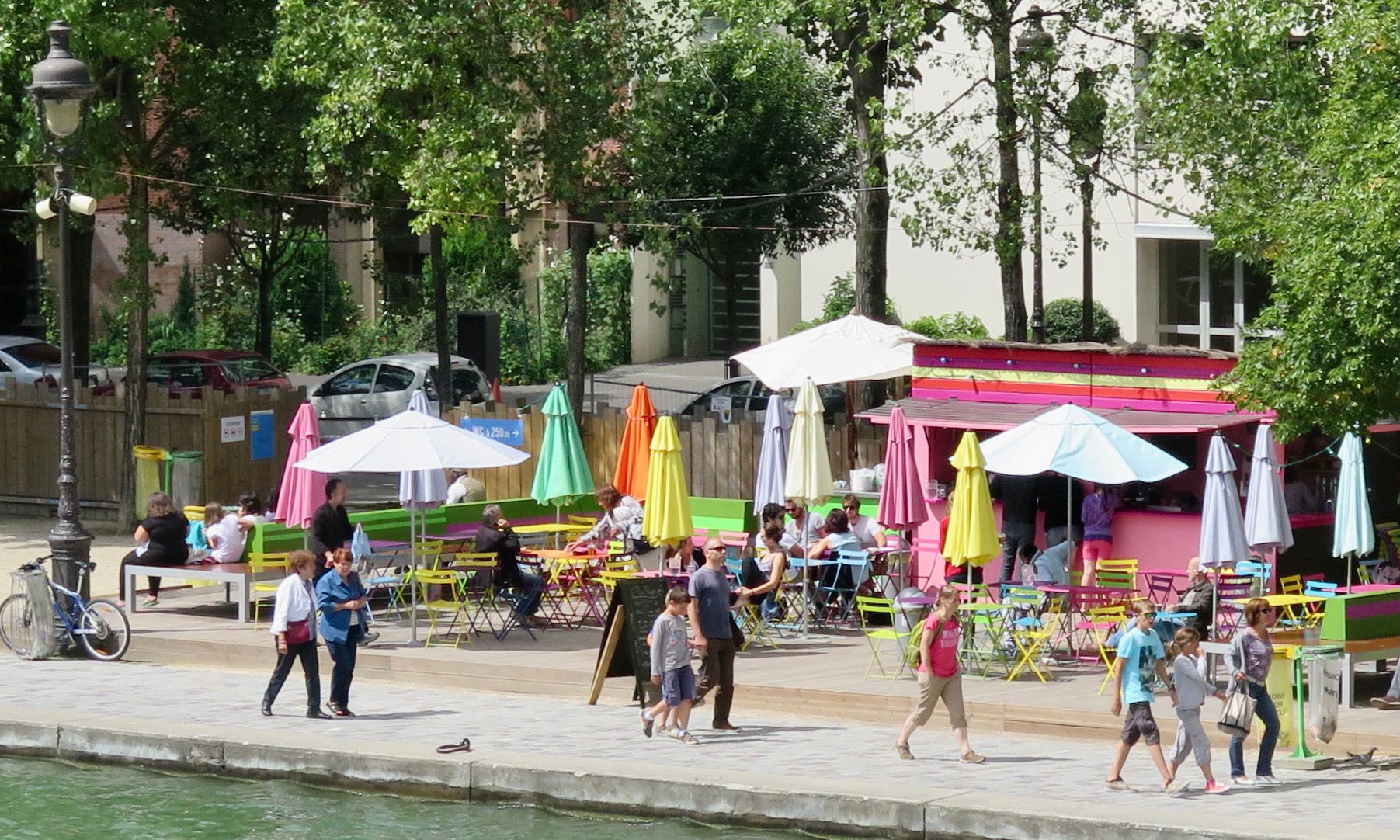 There are many kinds of waterfront dining establishments, from pop-ups to hybrid restaurants (on boats and land), temporary (seasonal), those that extend over the water or are housed within hotels and museums. There is no doubt that clusters of these types of dining establishments on or near the water can (and often do) become significant attractions!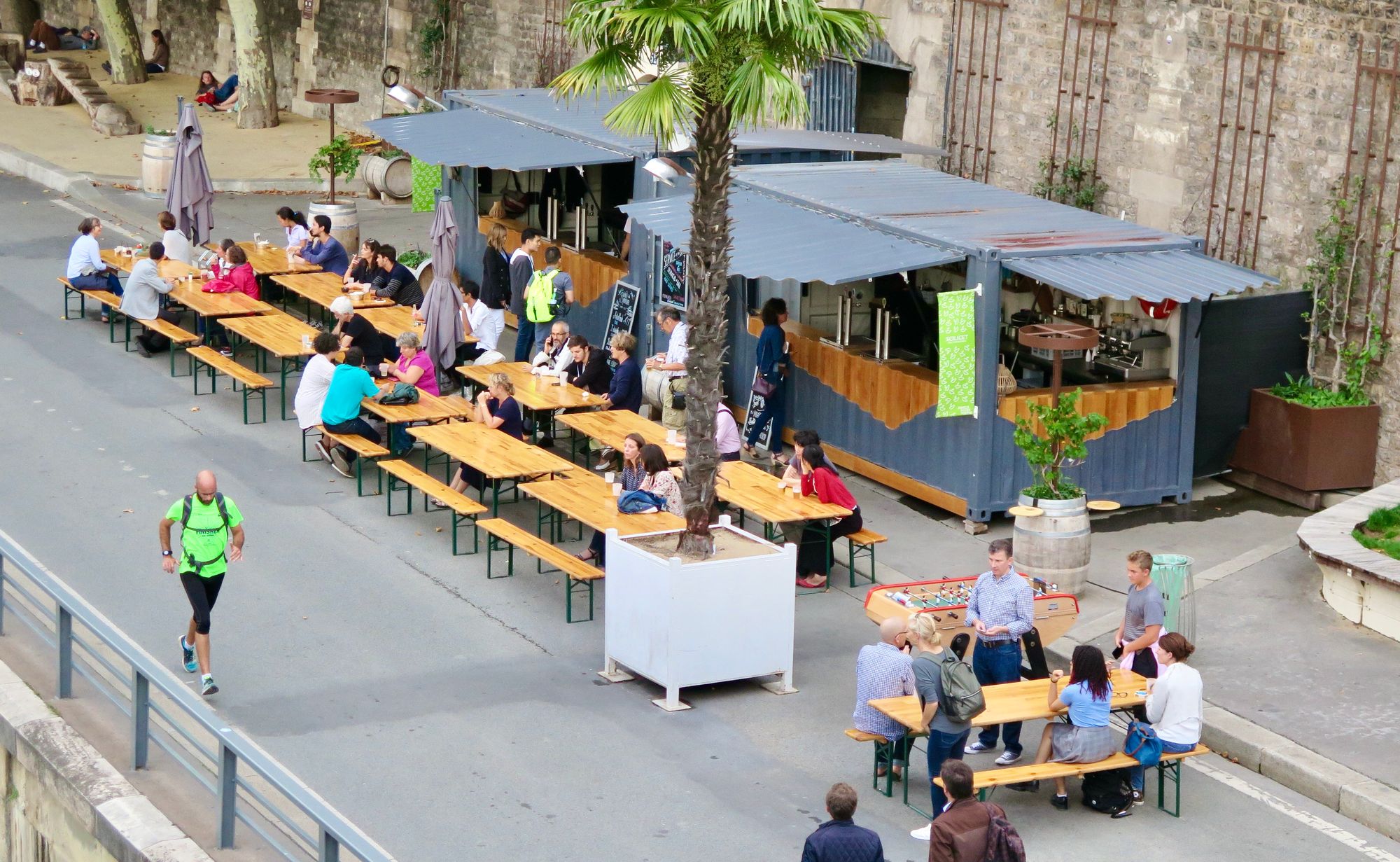 A Few of the Best:
Below, we explore six of the best waterfront dining areas that we have seen.
Copenhagen: Paper Island
In Copenhagen, Paper Island was home to what was a temporary, five-year activation of an unused warehouse across from the city's main waterfront attraction, it closed in 2018. It was a very bold, eclectic experiment which became home to Copenhagen Street Food, a collective of 60+ eclectic food stalls and street food vendors in a colorful and playful setting.
Seating and dining areas spread throughout the warehouse, which was broken down into different spaces ranging from smaller, more personal seating areas to ones designed to accommodate larger group experiences. Some vendors even had seating above their stalls.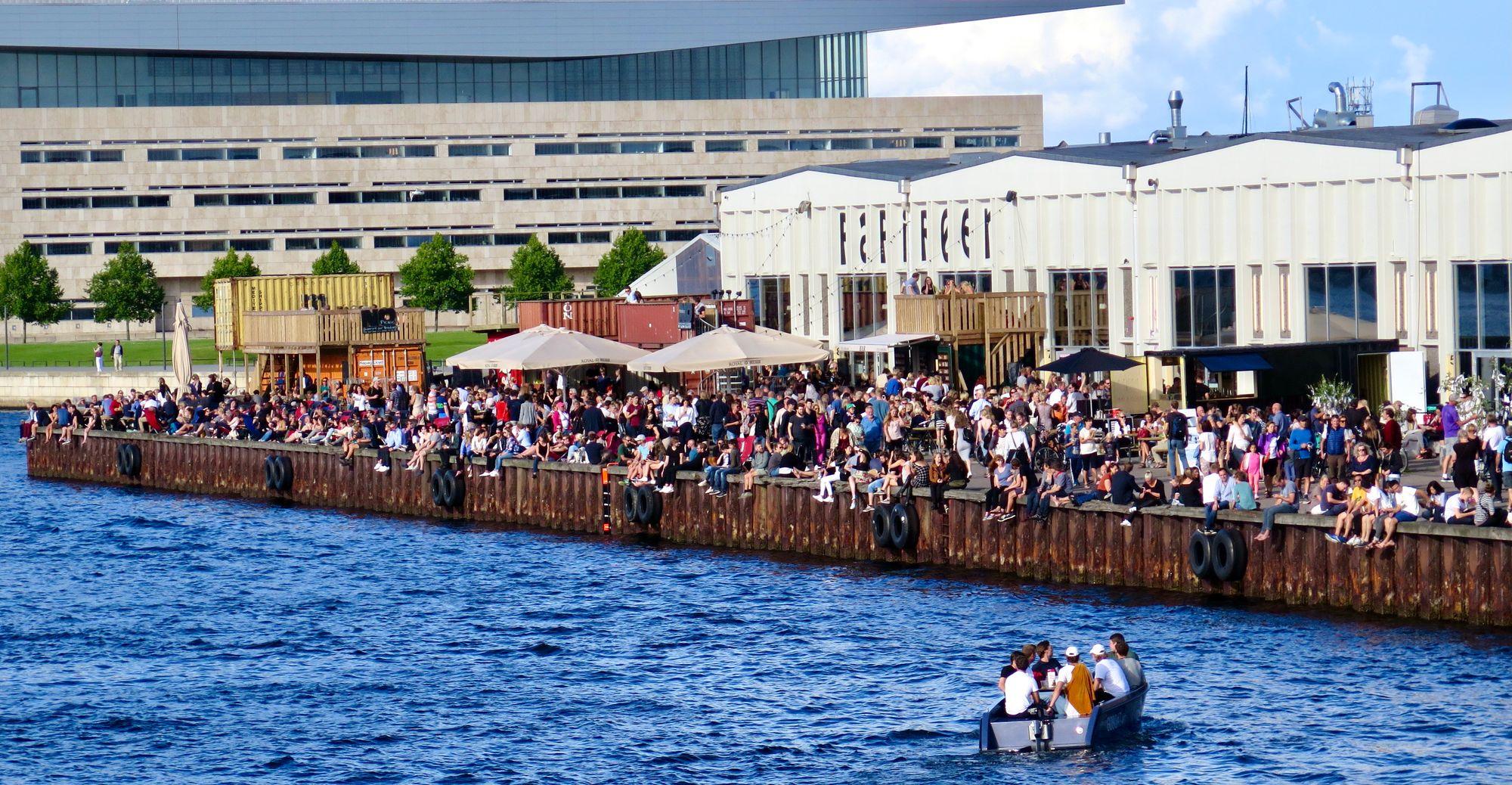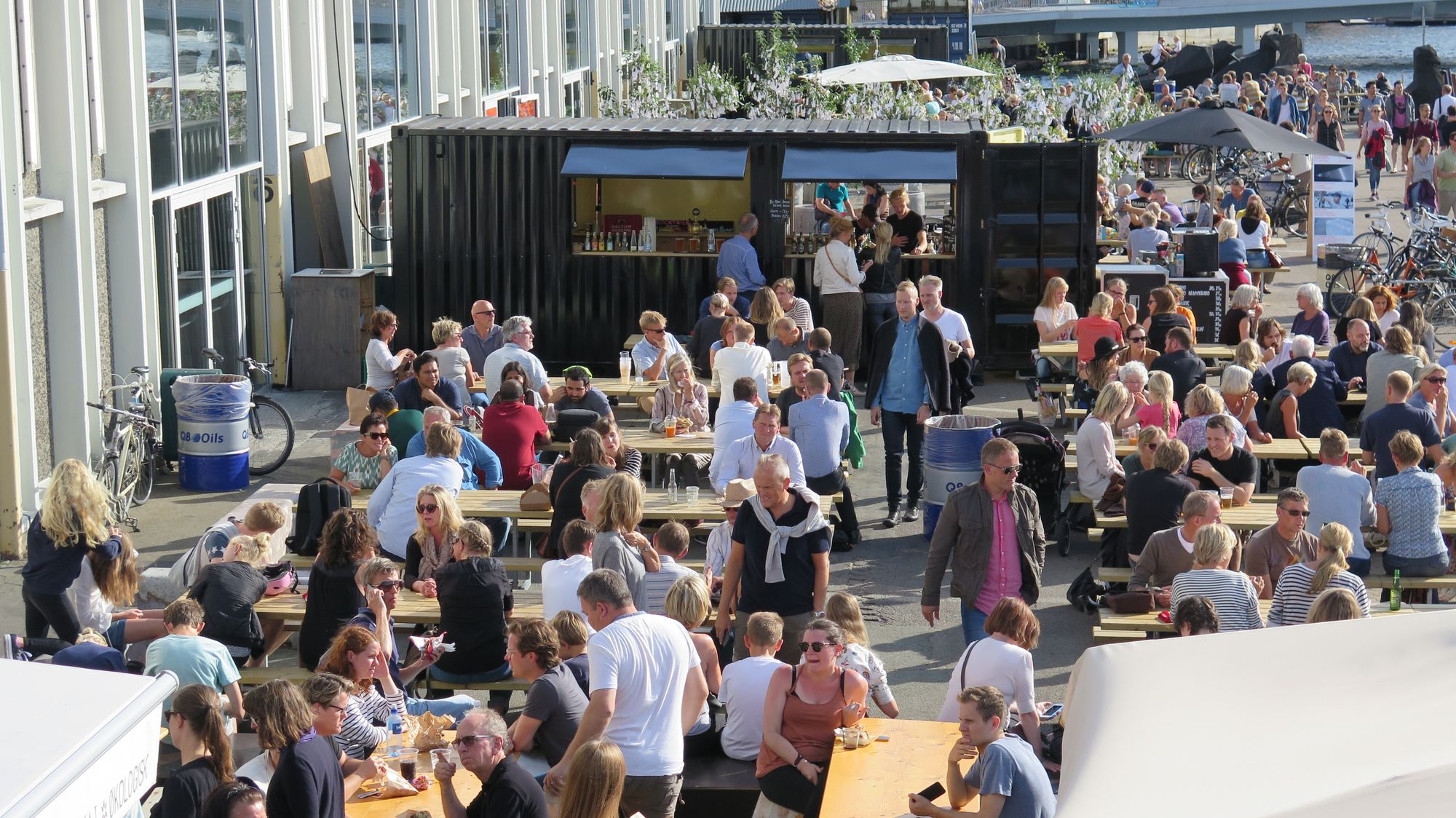 During warmer months the quayside overflowed with activity, with people using the deckchairs, benches, and spaces around old shipping containers adapted for makeshift seating arrangements. The energy inside and out of the market quickly became infectious to visitors and locals alike.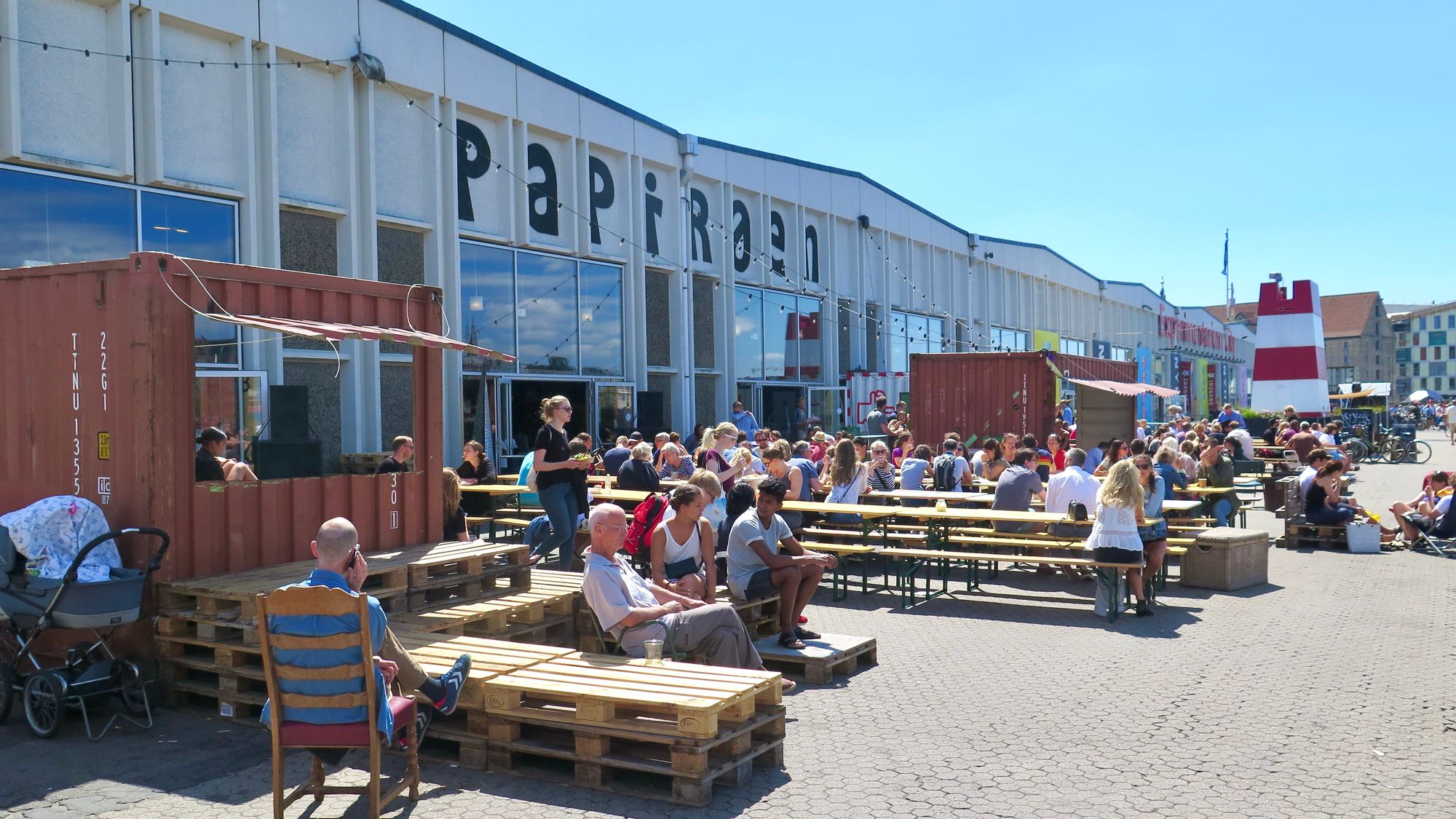 Paris: Bassin de la Villette and the Seine
Pop-ups along the Seine and Bassin de la Villette are an explosion of creativity through ongoing improvisation. It defines a revolution in creating public spaces for all kinds of communities at waterfronts around the world. Bassin de la Villette is not just a tourist destination but a popular place for residents to experience not only opportunities for dining, but also the wealth of activity including dancing, concerts, games and everything under the sun.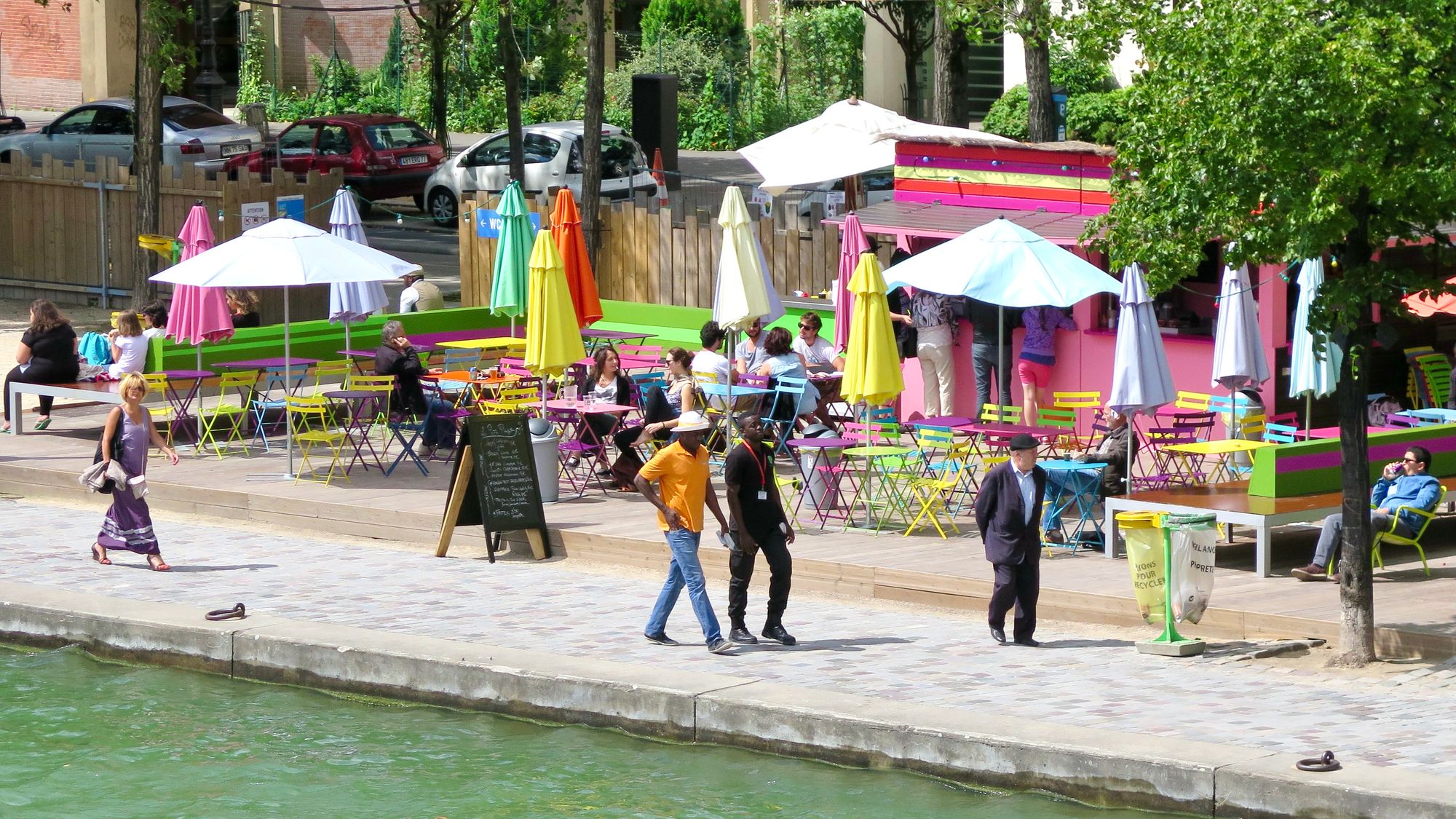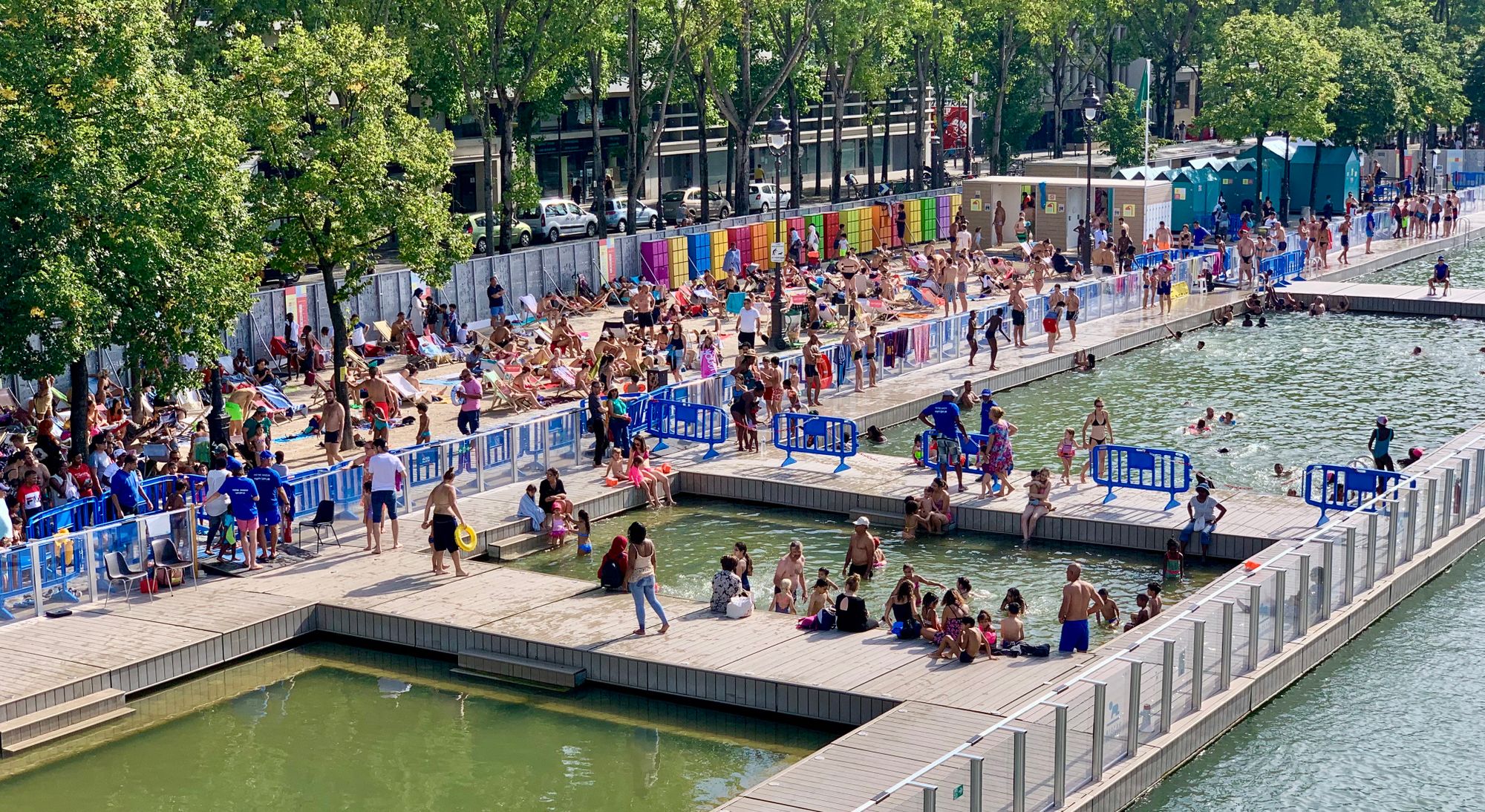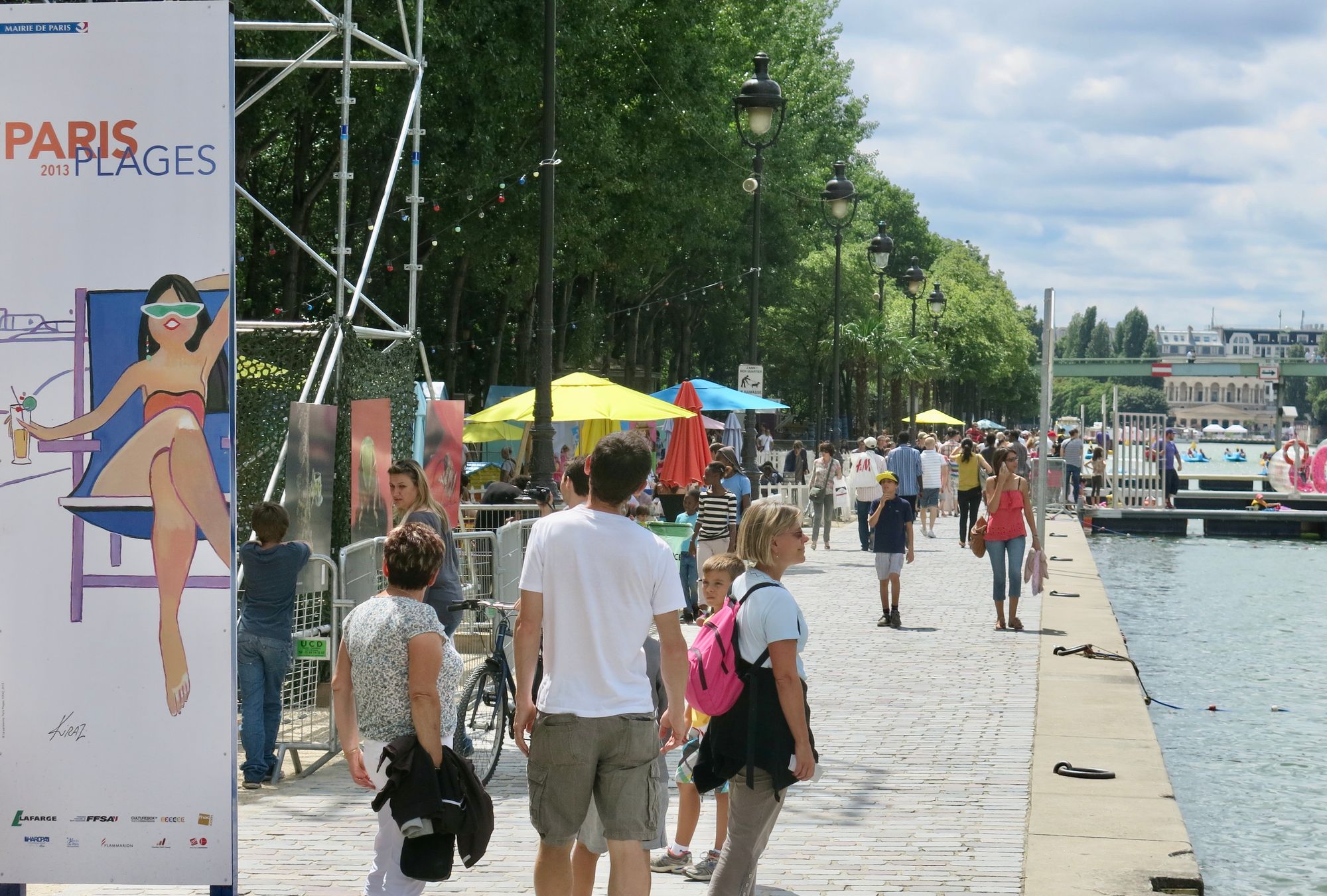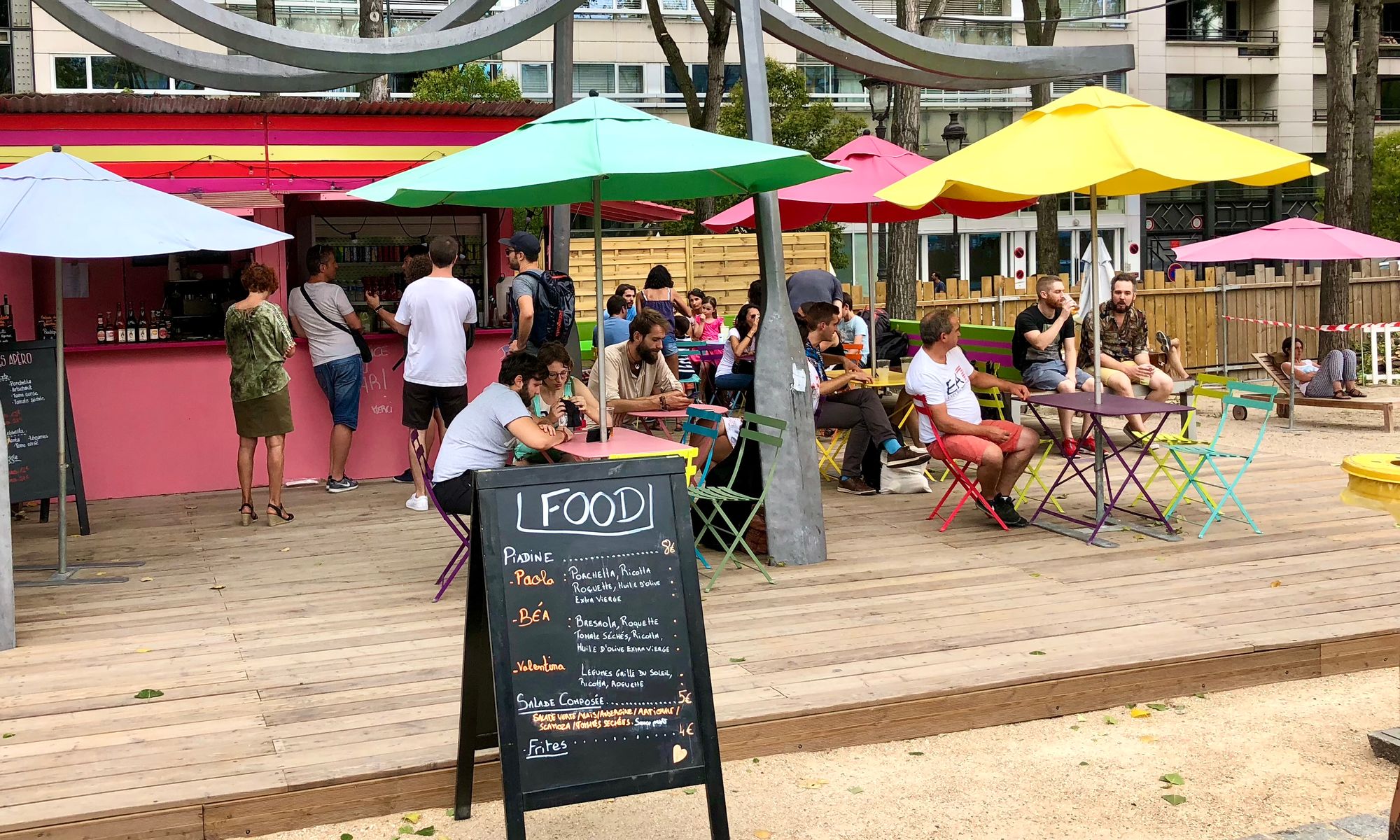 Along the Seine: Les Berges
On the Left Bank, starting at Musee D'Orsay and ending near the Eiffel Tower, this promenade buzzing with art, games, hideaways, athletic challenges, and plenty of food is part of a unique, highly dynamic section of the Seine waterfront, giving this part of Paris many reasons to visit.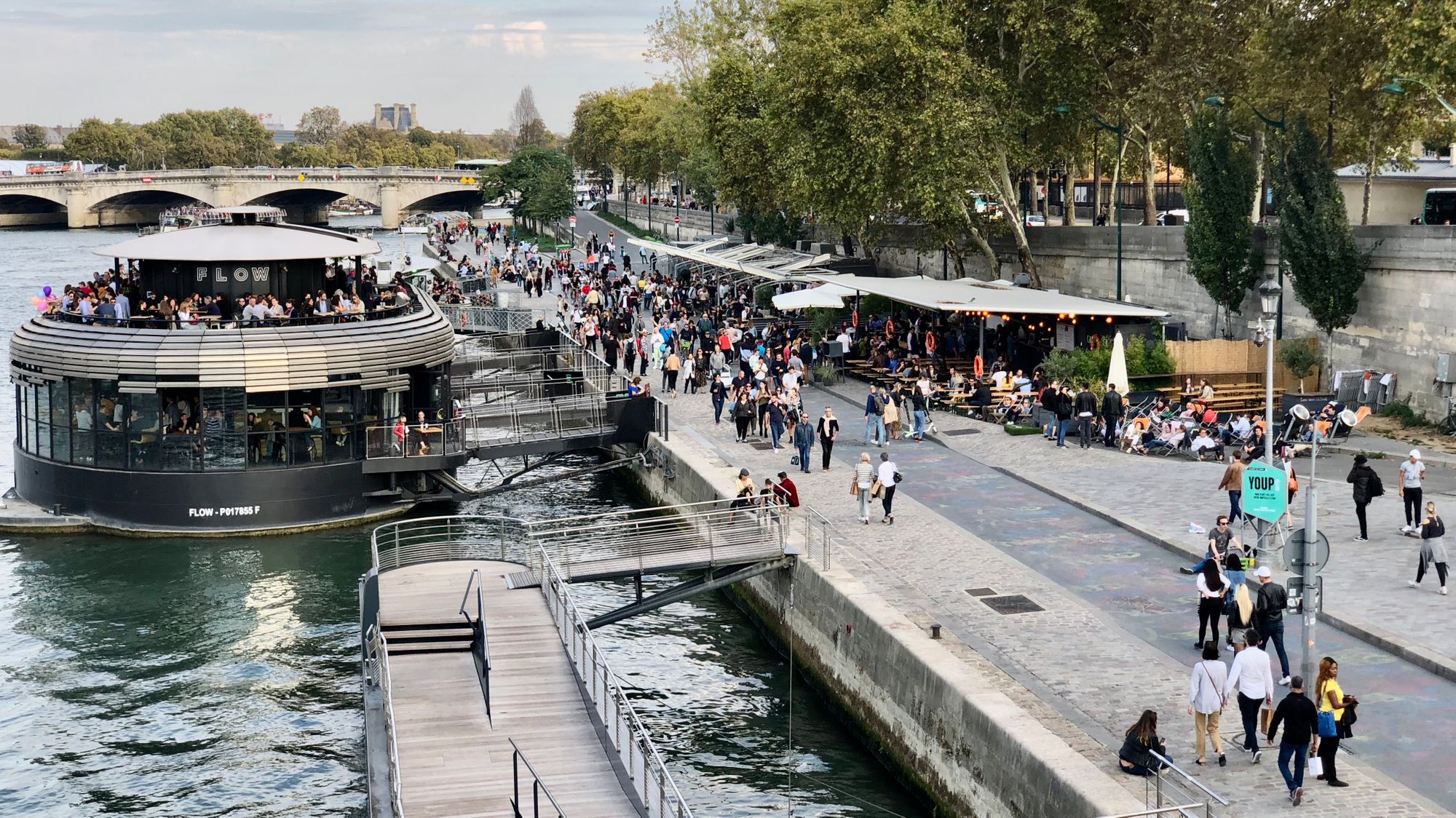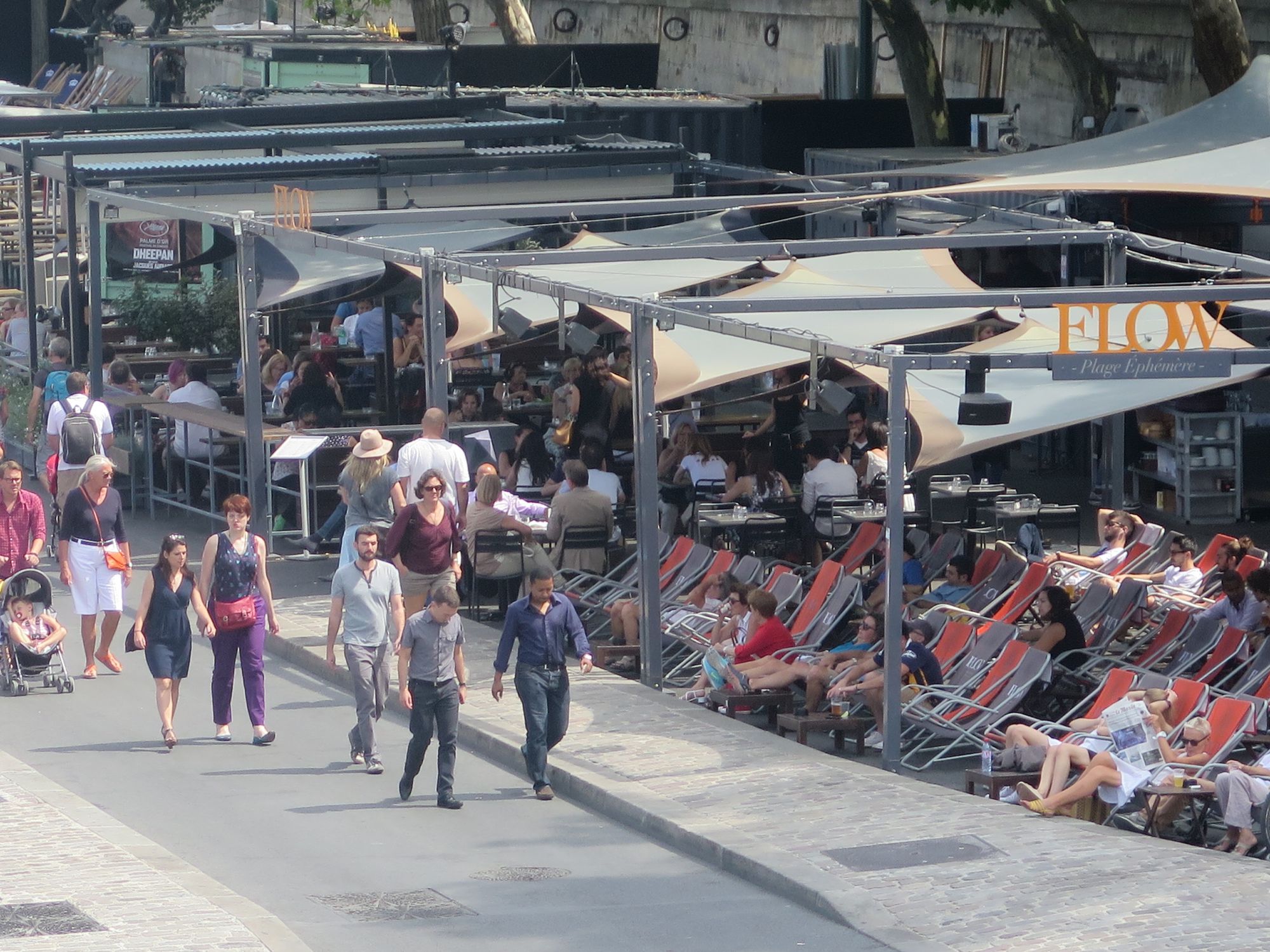 Paris Plage: Upper Seine - Left Bank
The upper Seine has always been a place of community gathering, with wide spaces for people in groups or couples to relax. But recently, further up the Seine, a group of highly creative temporary restaurants have popped up both on and off the water. Now, the options are even more plentiful.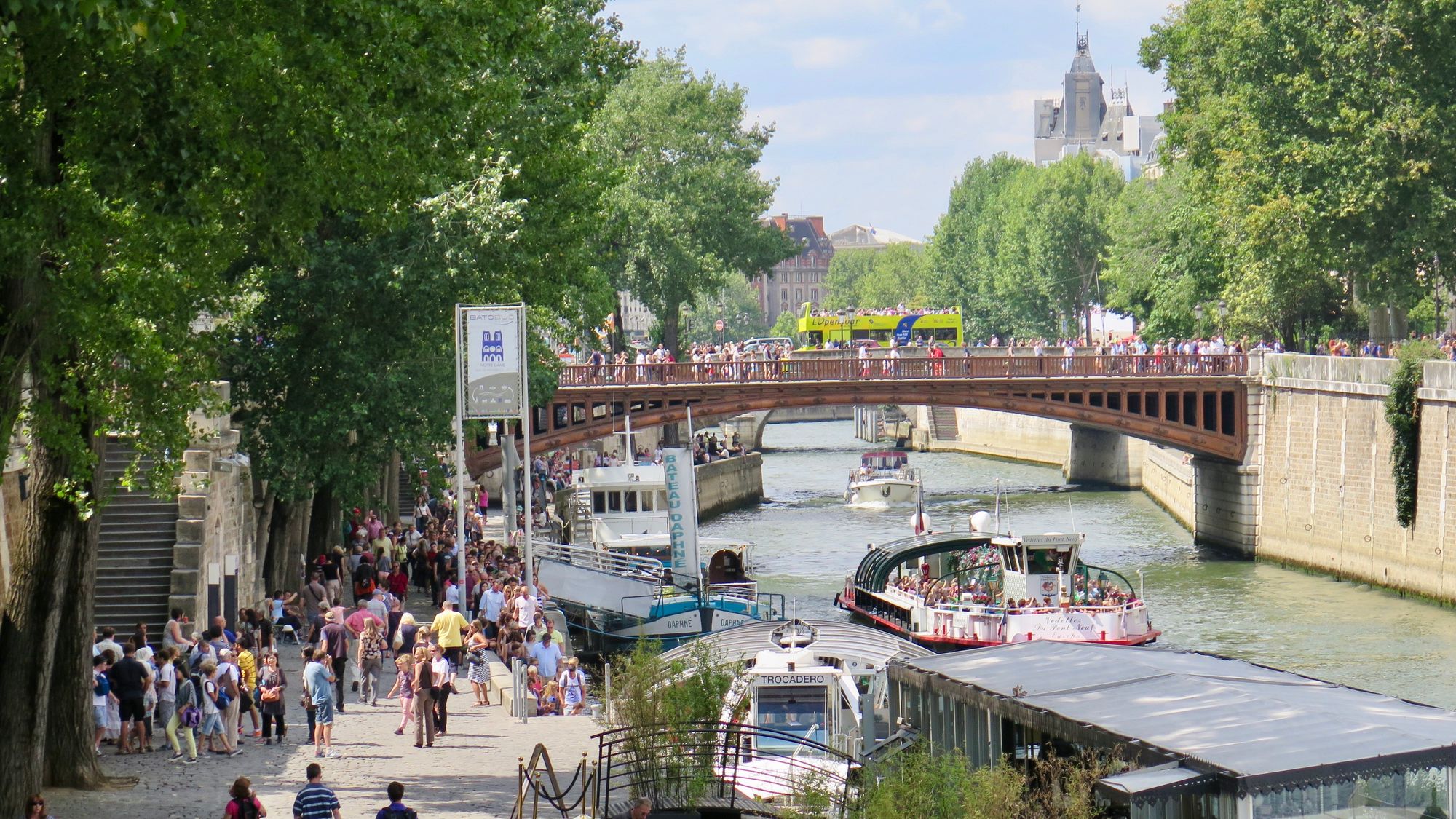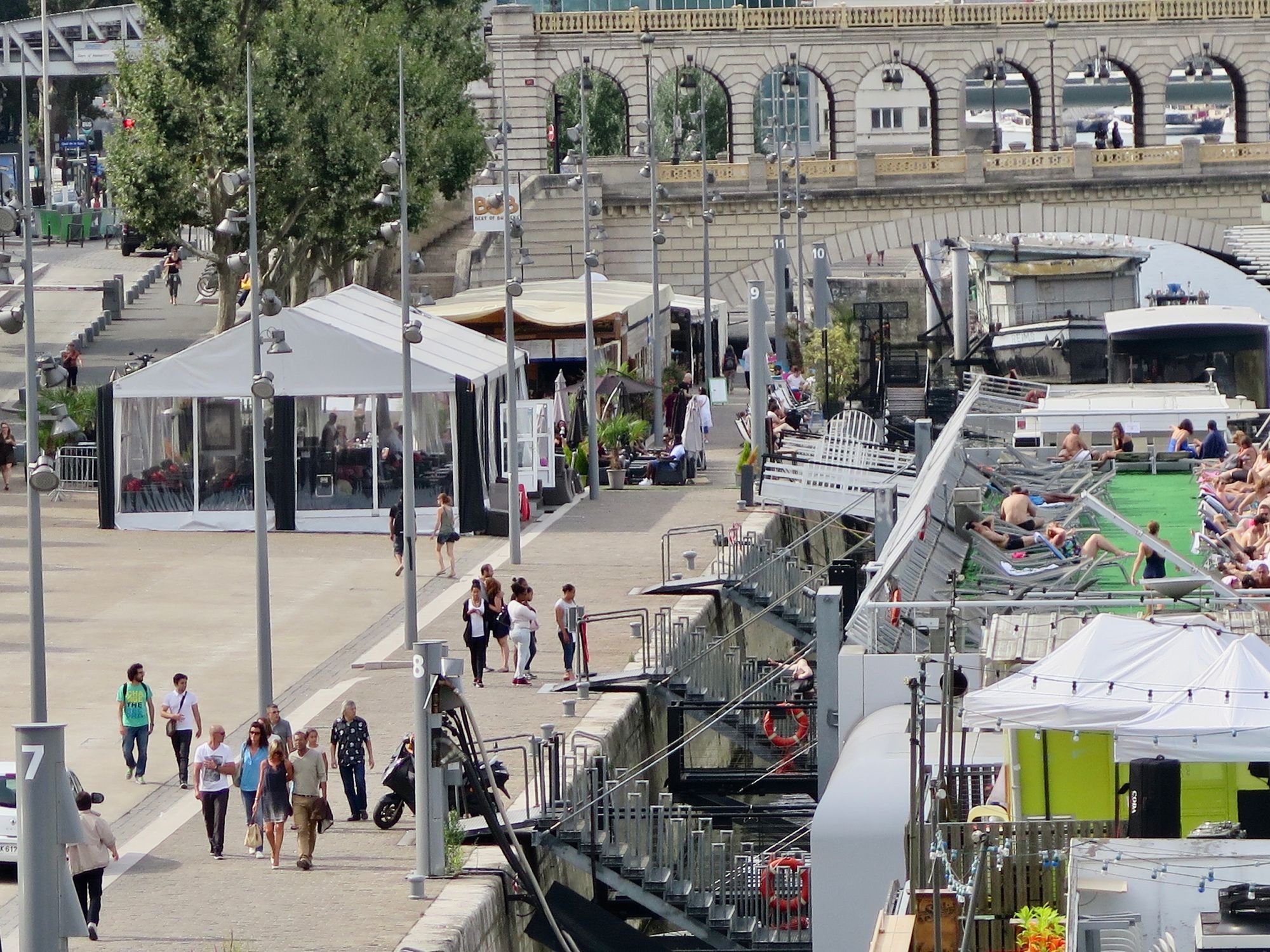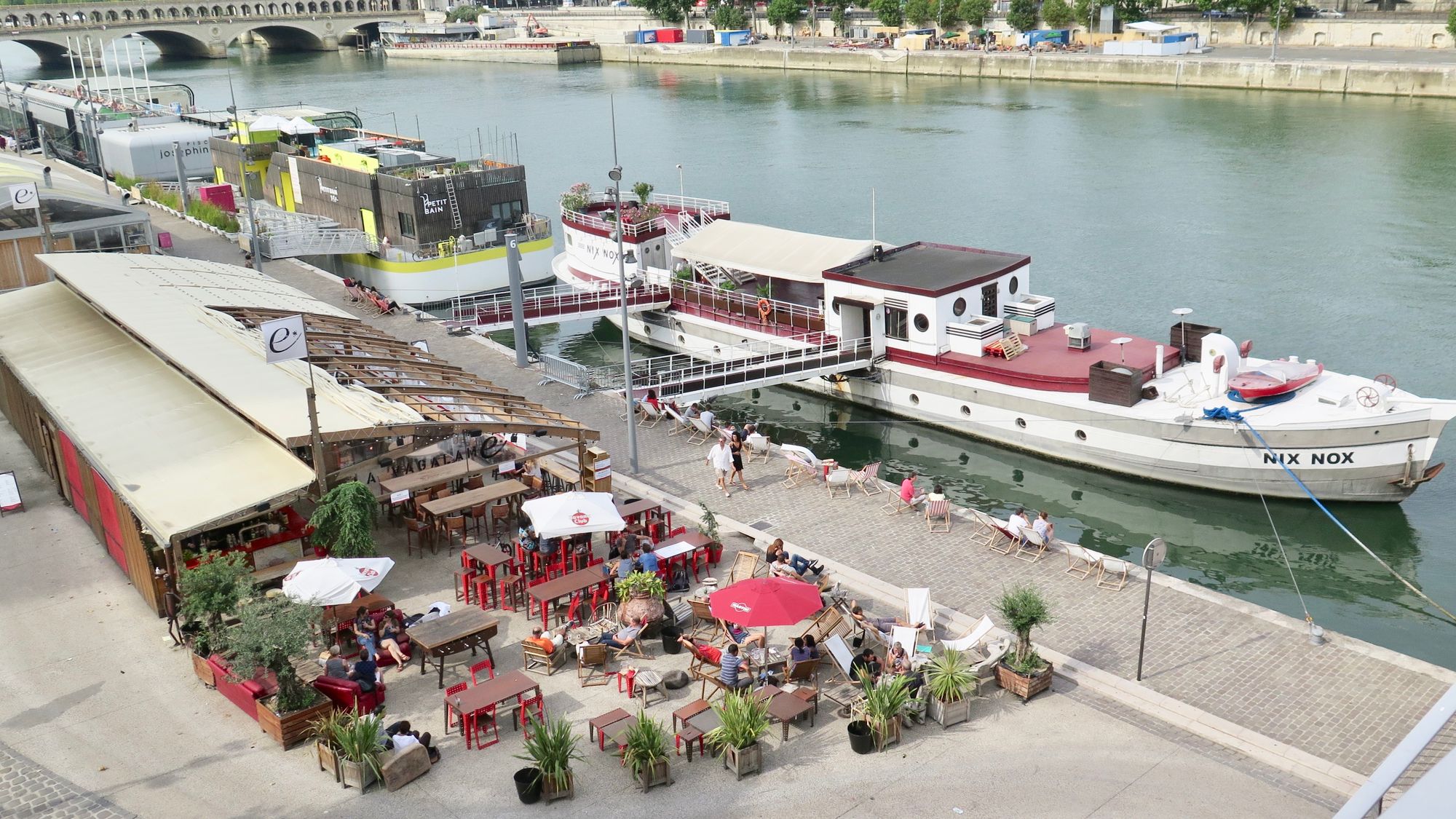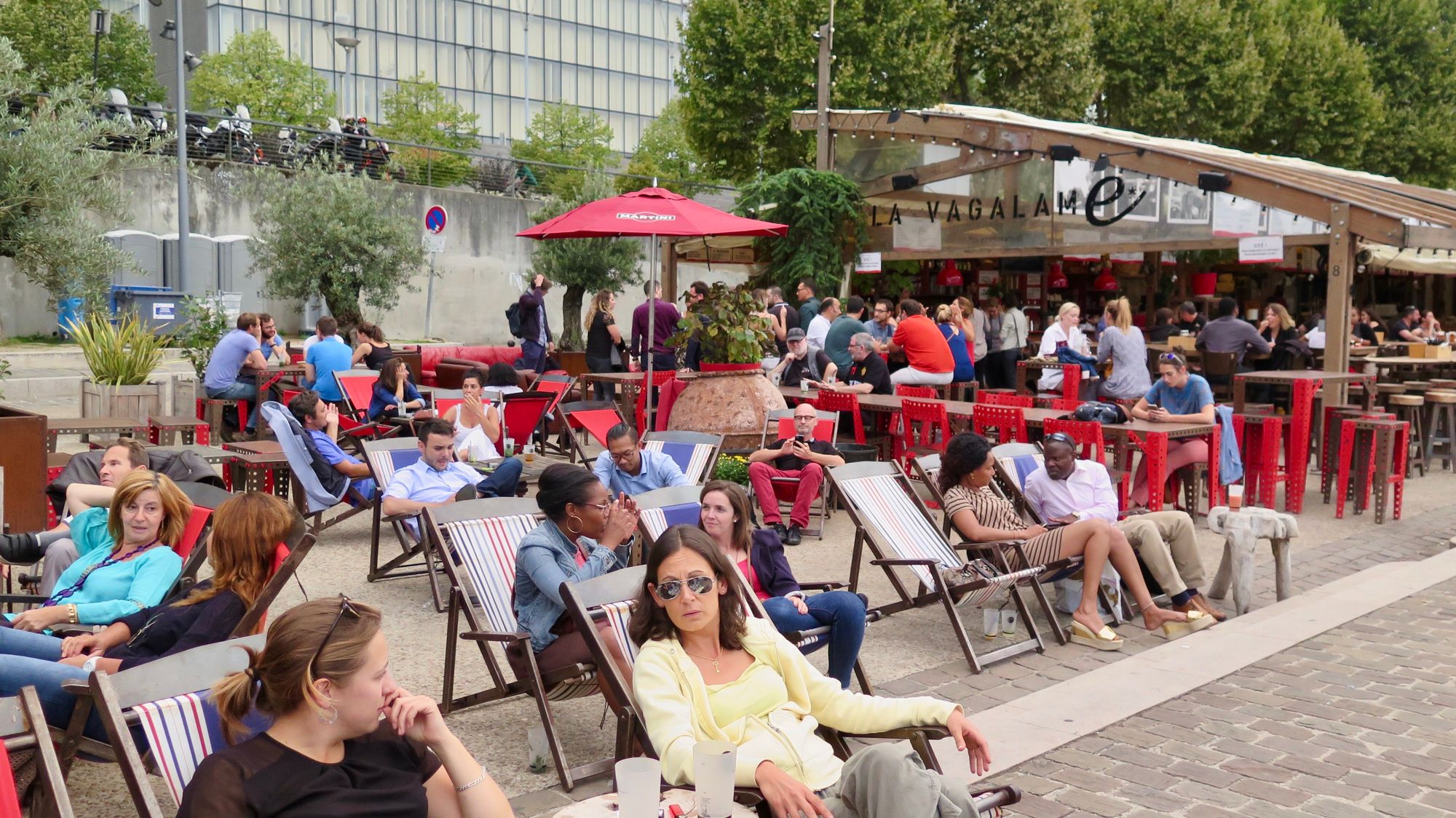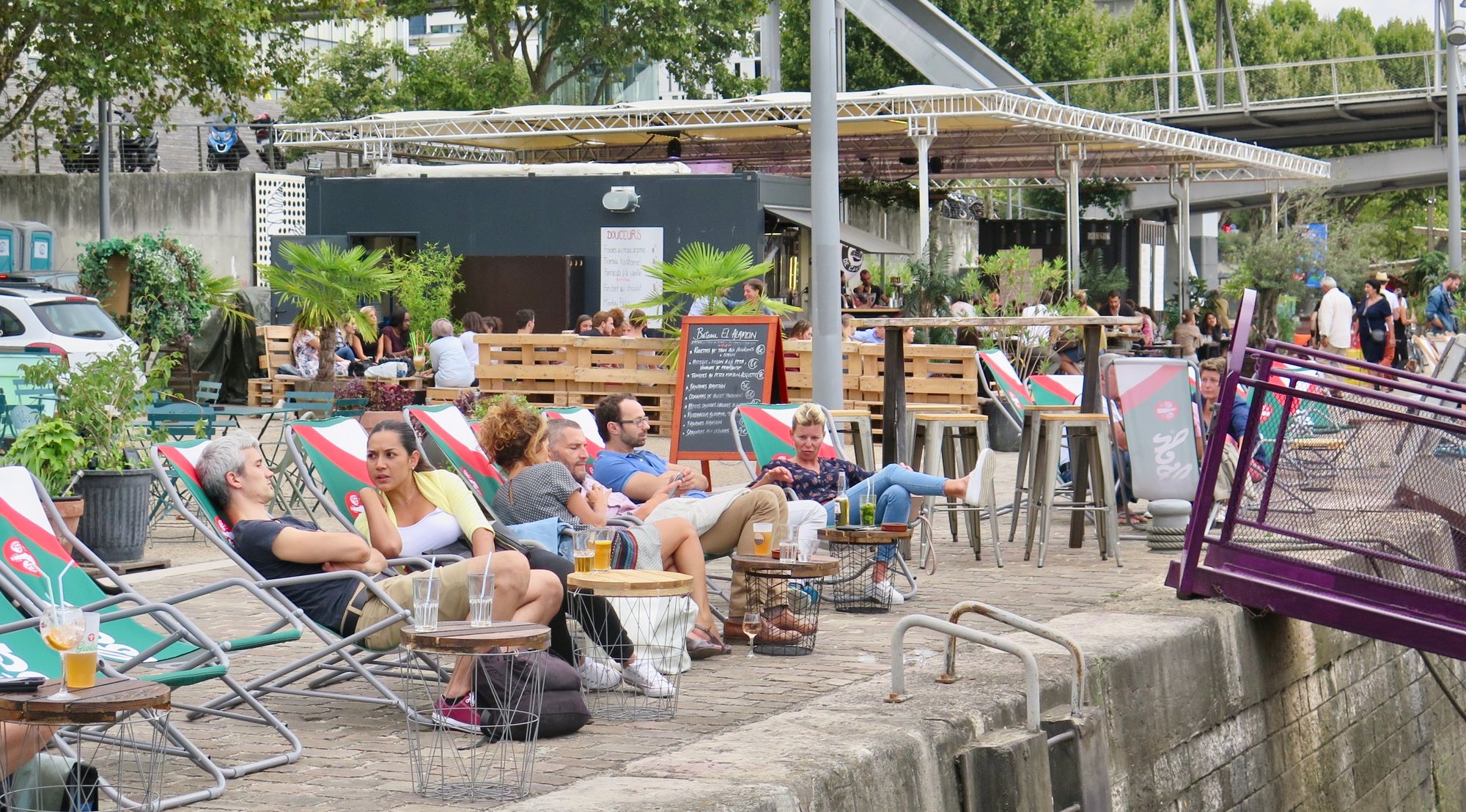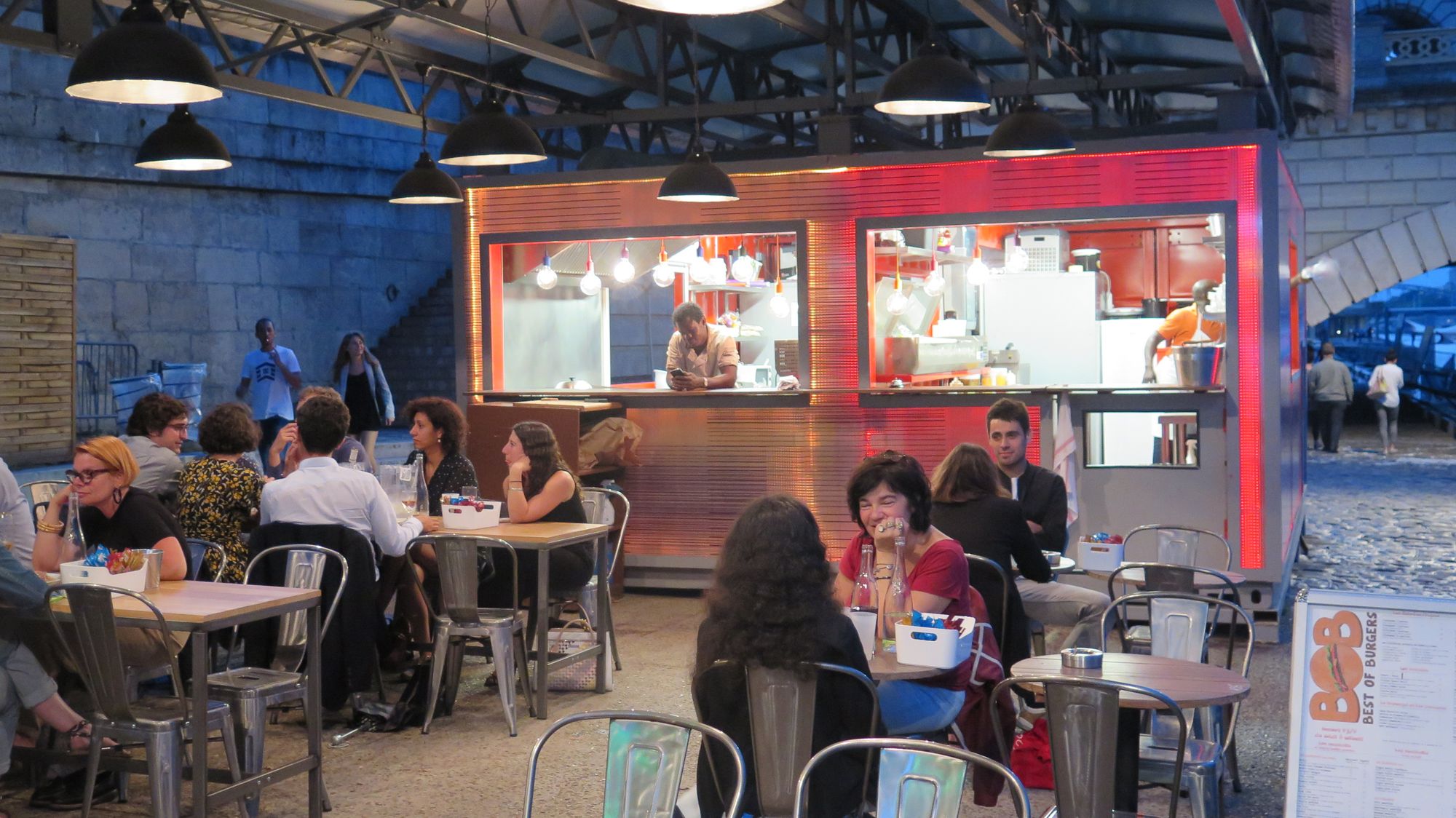 Paris Plage: Right Bank
It has been fun to watch this part of the Seine continue to change over the past 15 years. It was a revolution in waterfront activation when it was first started in 2003. Now, it is a waterfront space that uses food, games, activities, performances, and more as part of its appeal!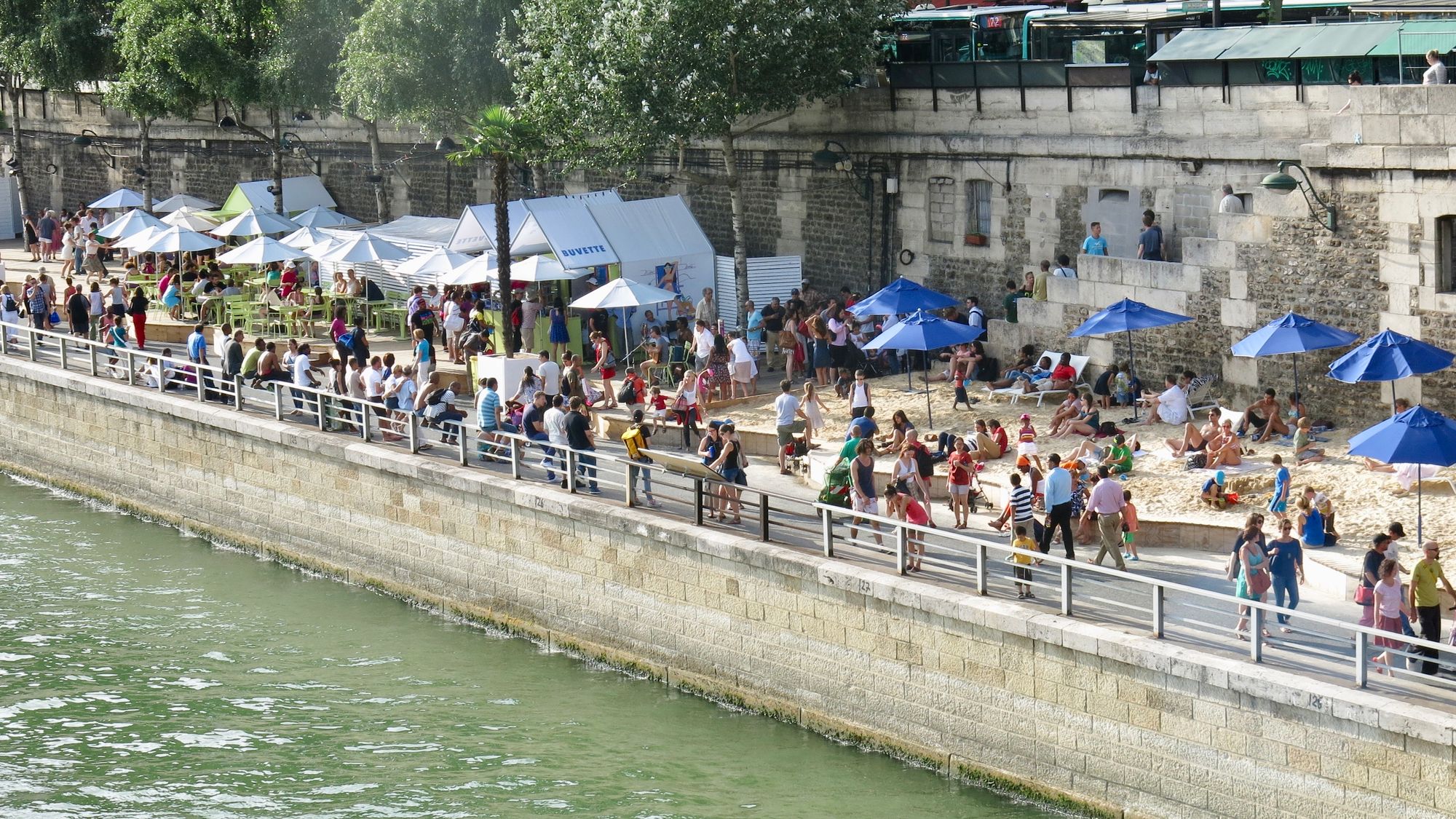 The Right Bank has evolved over the years, adding and improving past years' efforts. The result has been a highly localized example of improvisation, in which each area has a special feel.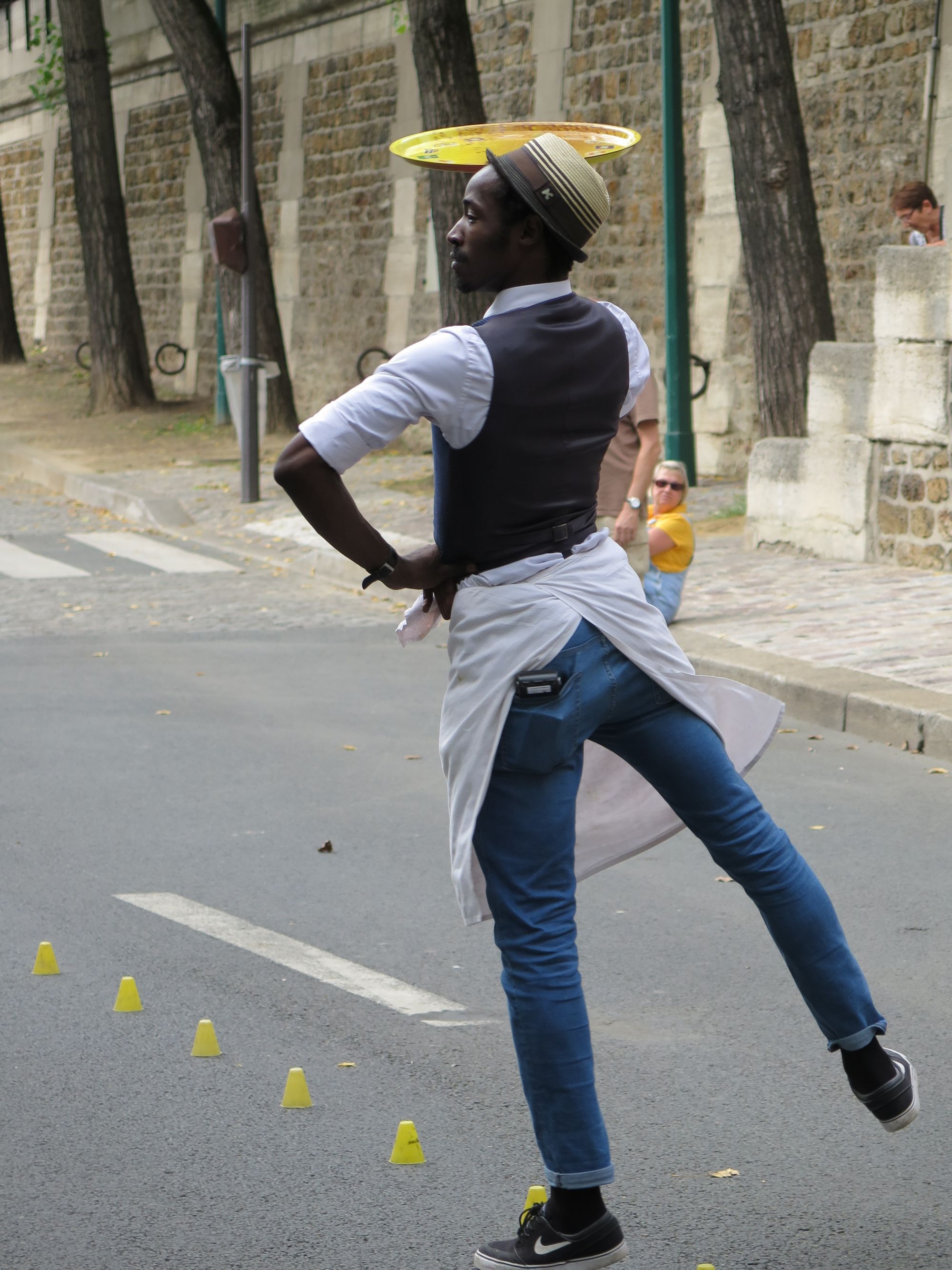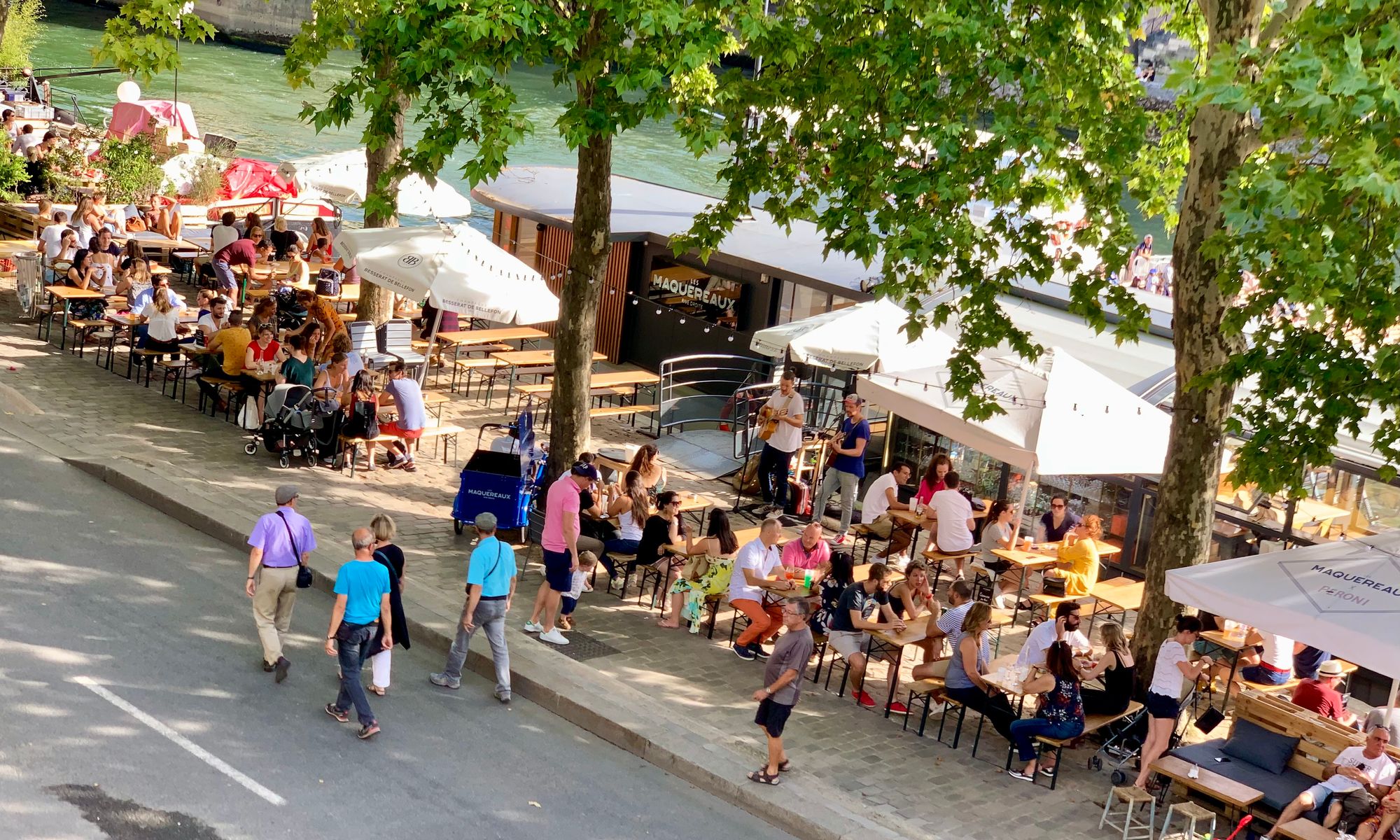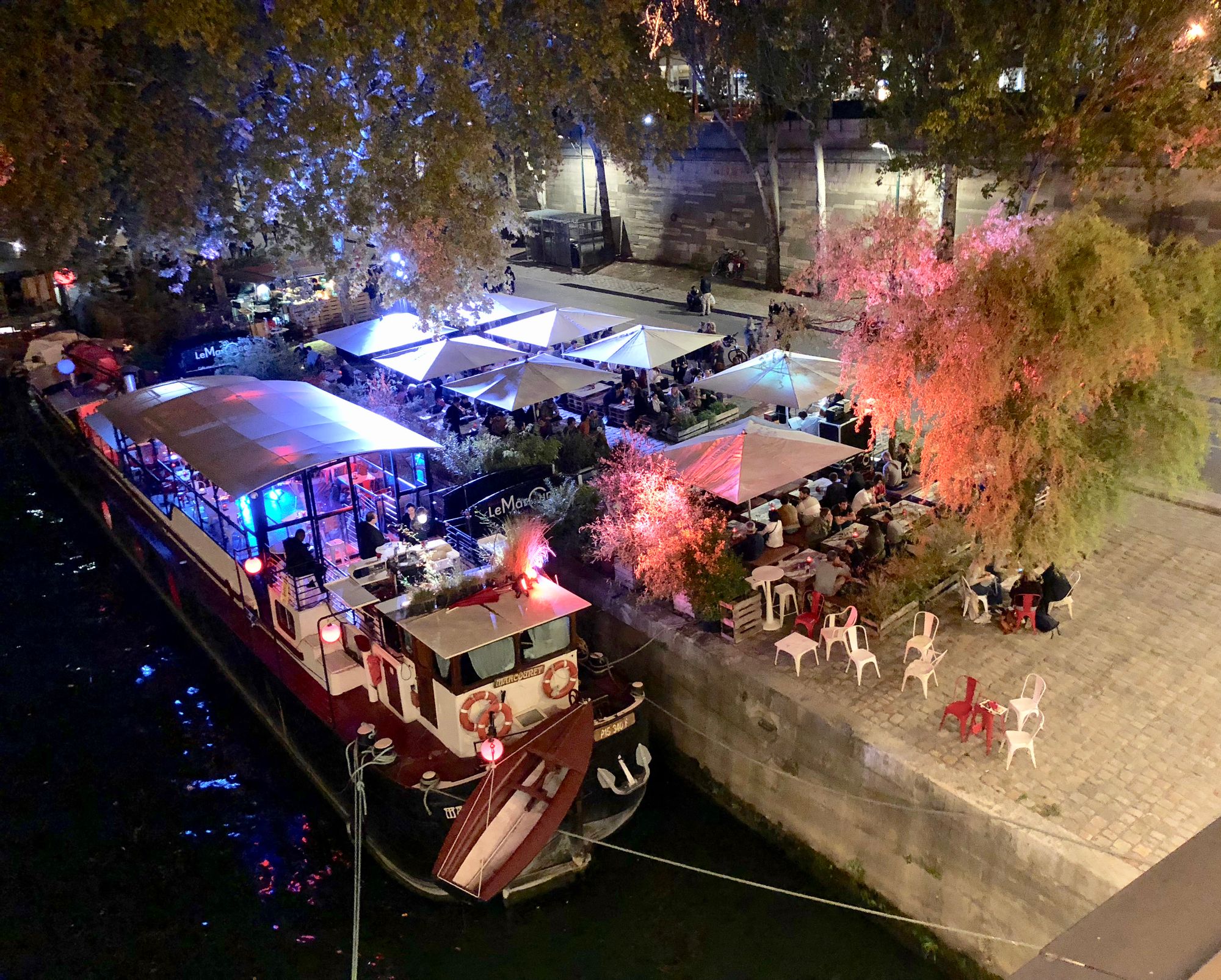 Porto, Portugal: A Historic City
Porto seems to have it all: the attention to the human scale, the links from the waterfront into the city, the layering of uses coming down to the water... For these reasons and more, the promenade along Porto's waterfront is wonderful on both sides... All of this appeal invites visitors to explore.
Below you can see an extended stretch of a truly dynamic setting of shops and restaurants. Restaurants not only line the upper layer of the promenade overlooking the River Douro, but also abound on the lower stretch of the promenade. There, a year-round pop-up restaurant offers direct access to the river and its promenade.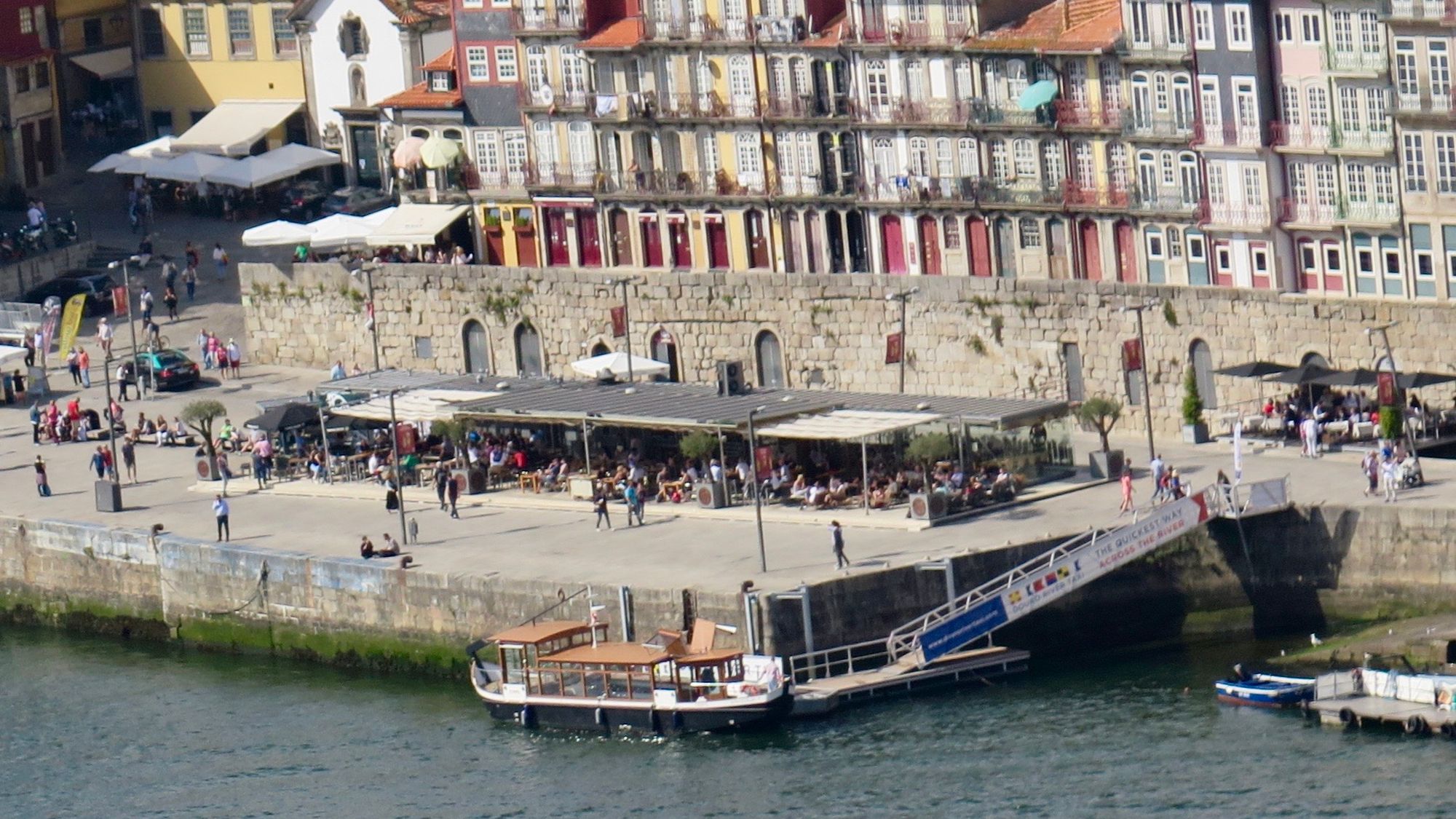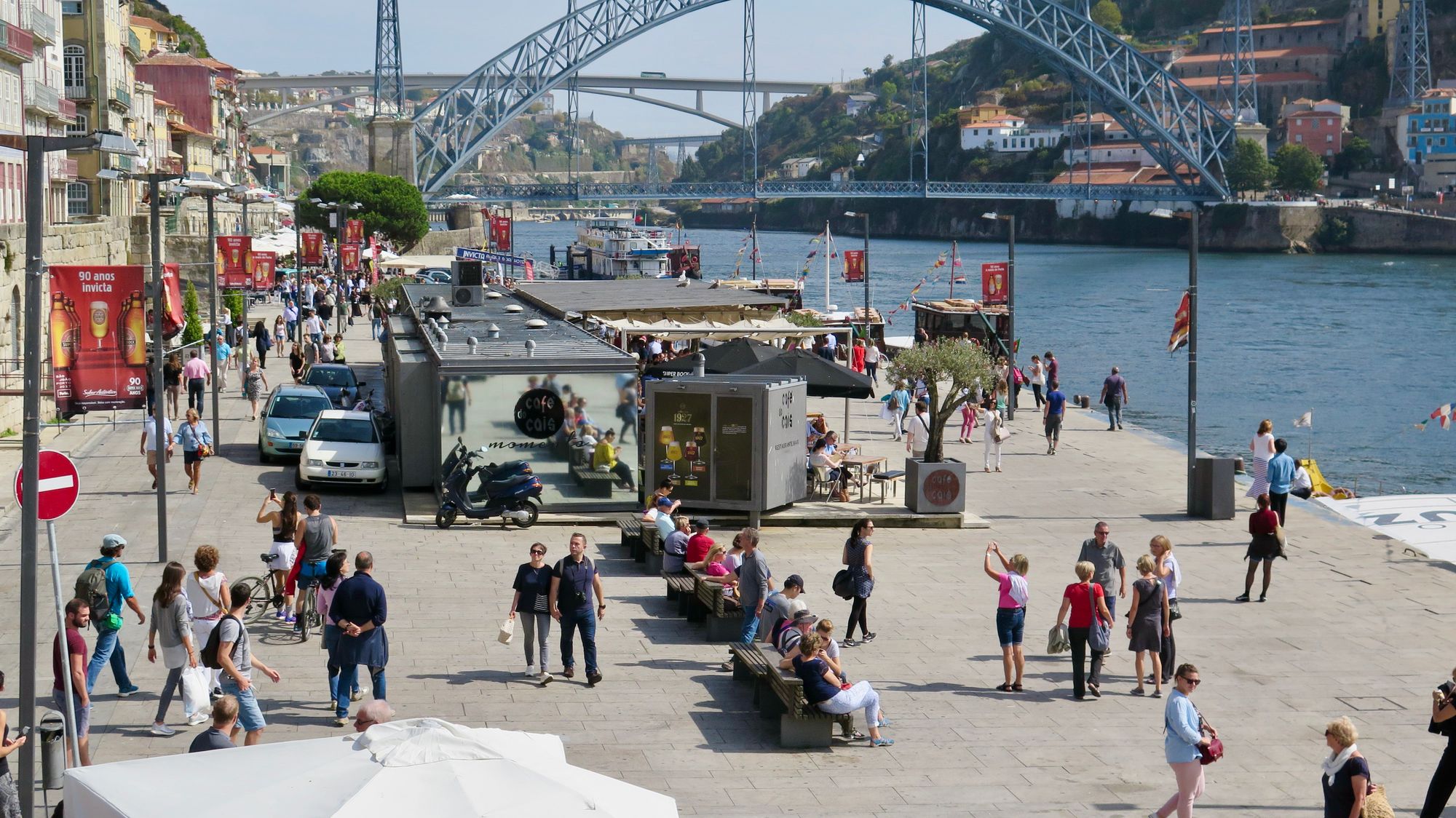 Stockholm
More than any other city (except Venice and Amsterdam), Stockholm is a city on the water. The entire waterfront is a promenade, making dining a key attribute for citizens and guests.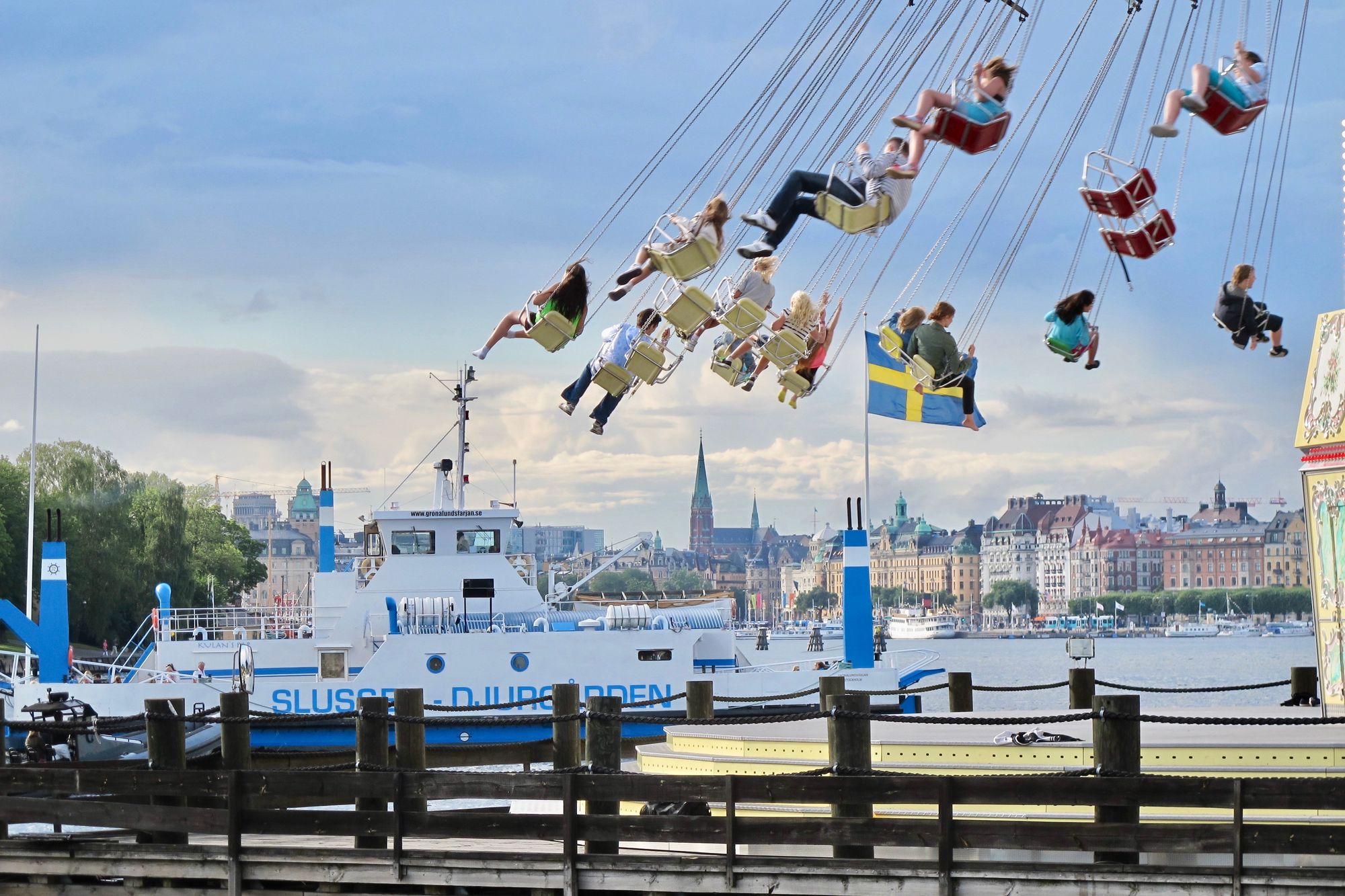 Stockholm's Djurgården is a full-service cultural, entertainment, and amusement park island, all of which is easily accessed by tram, ferry, and bike. Its main entrance has three restaurants and a park on the four corners.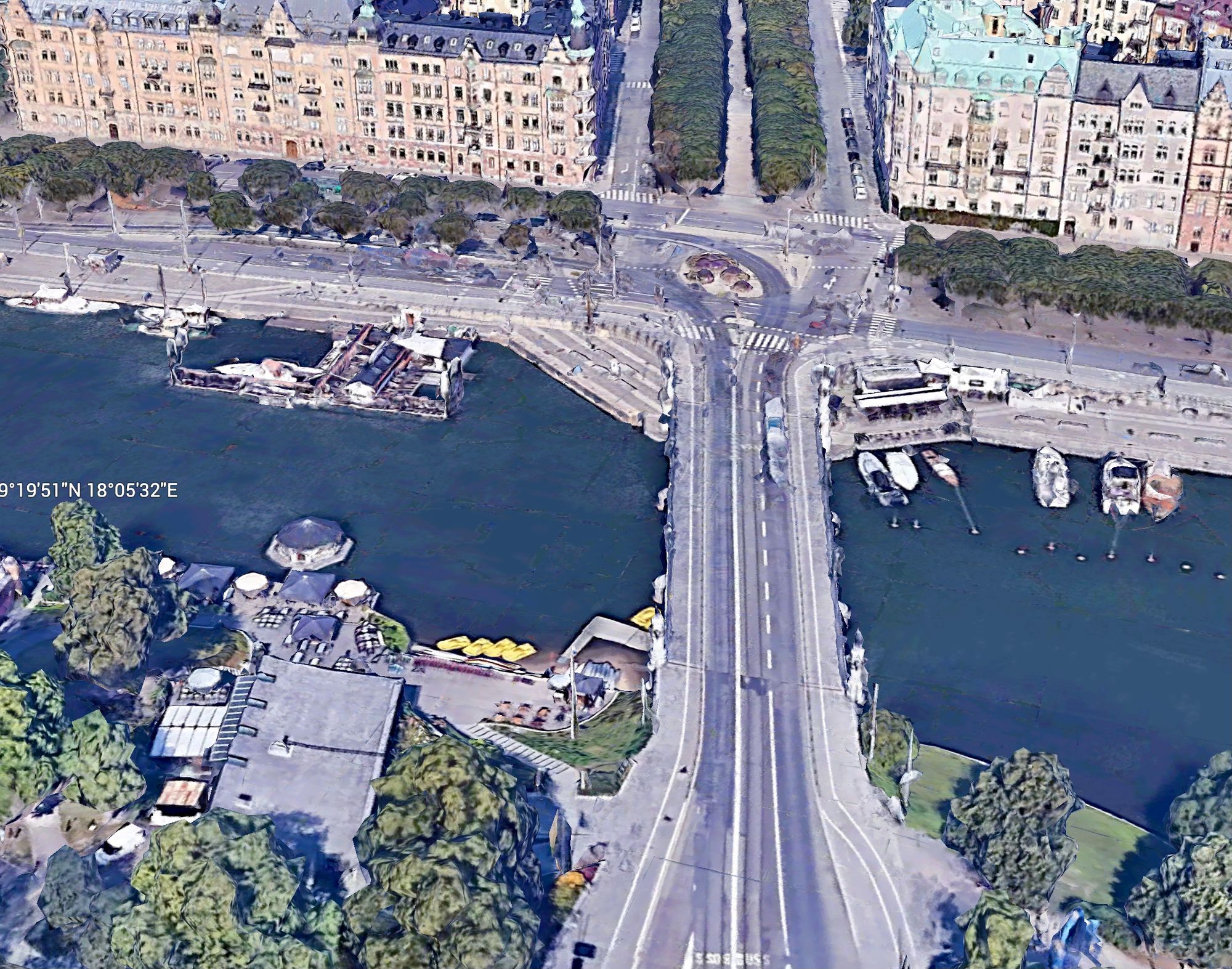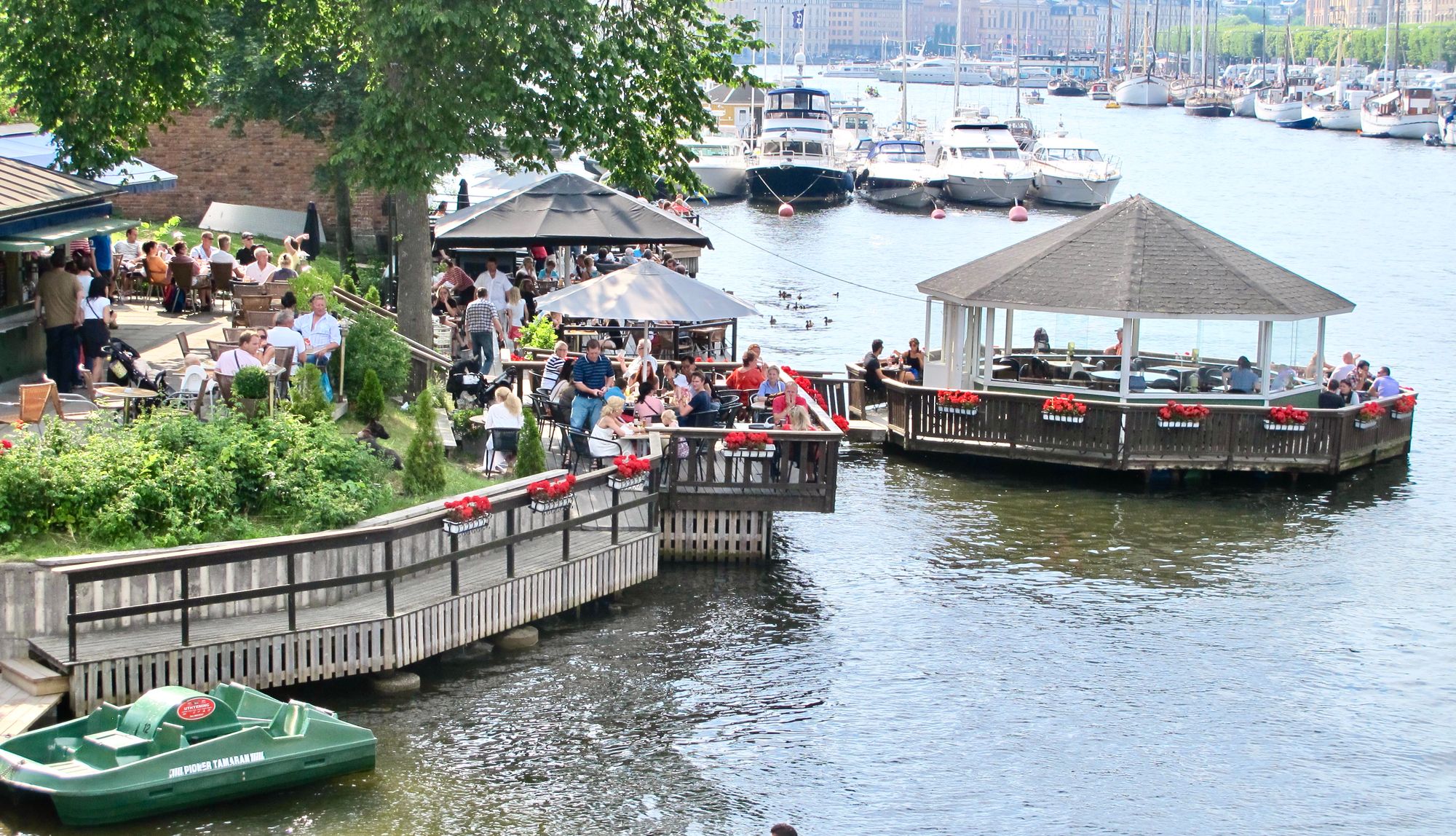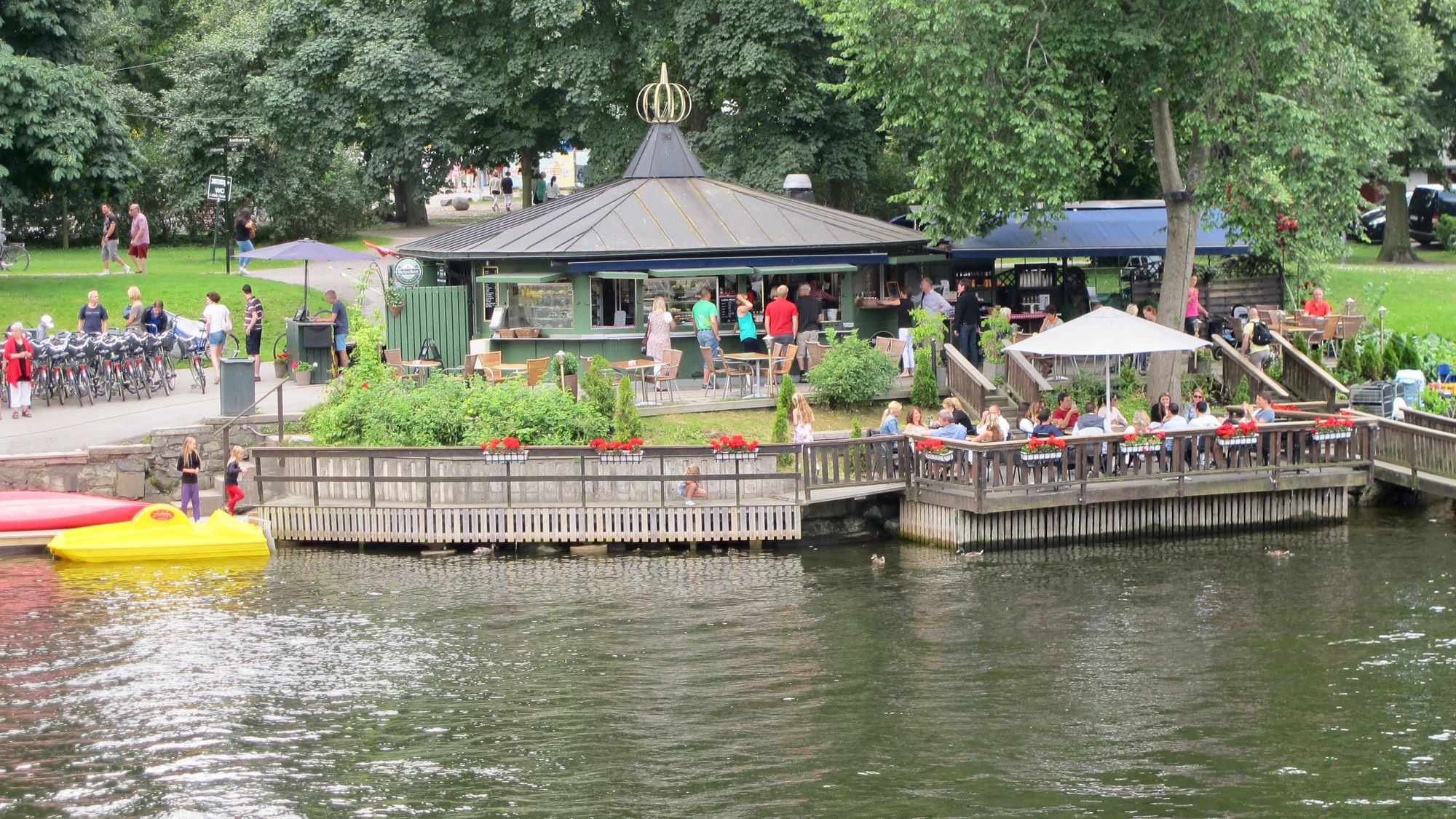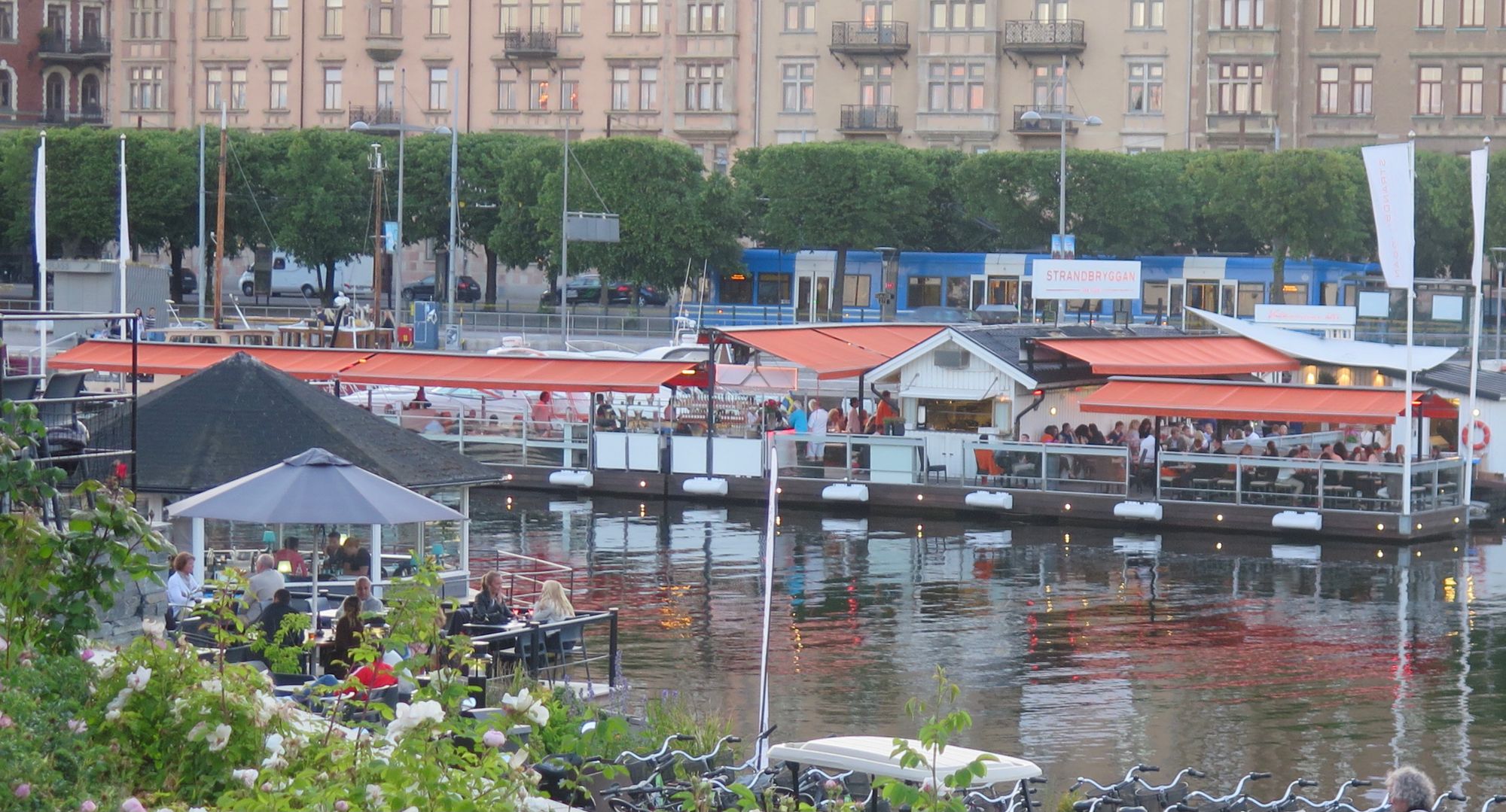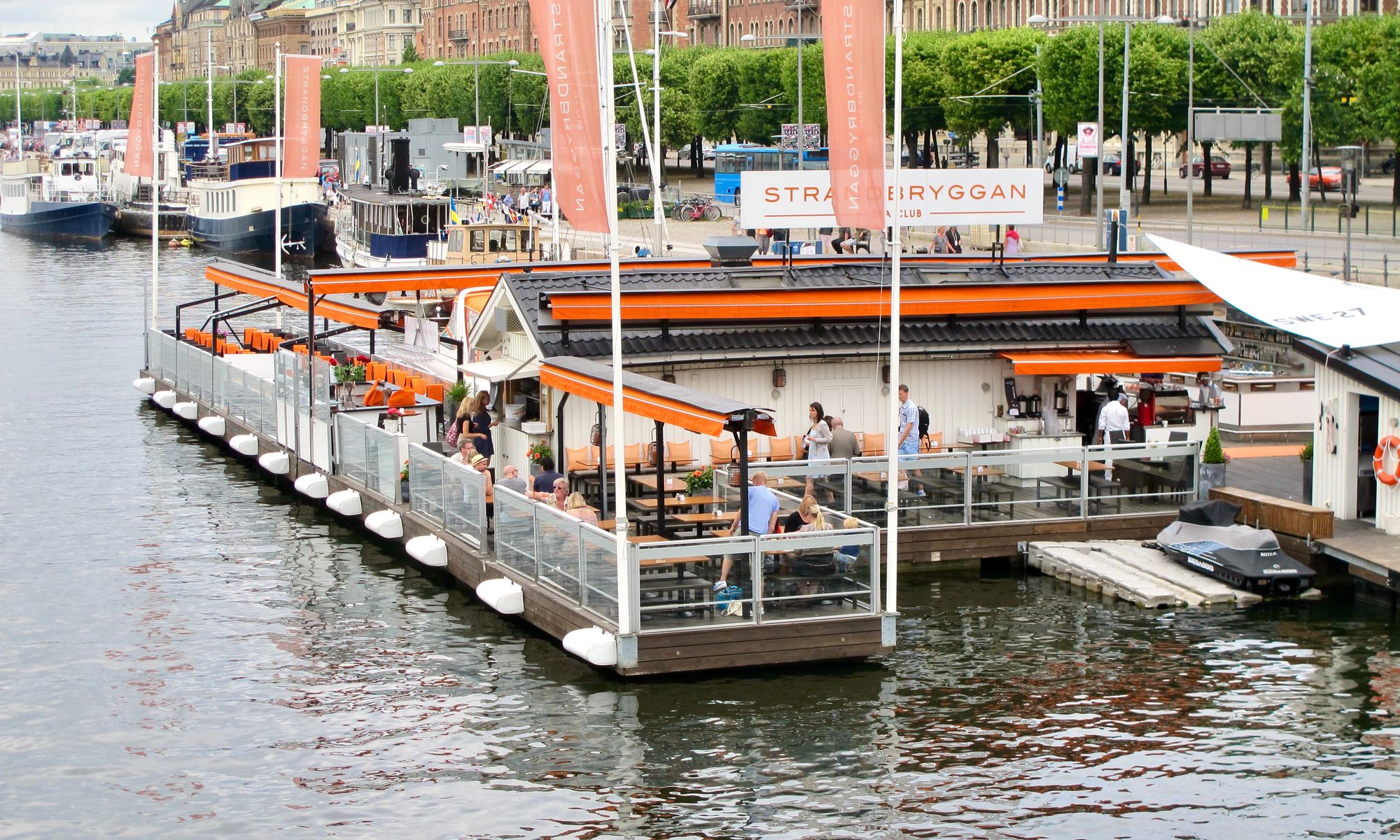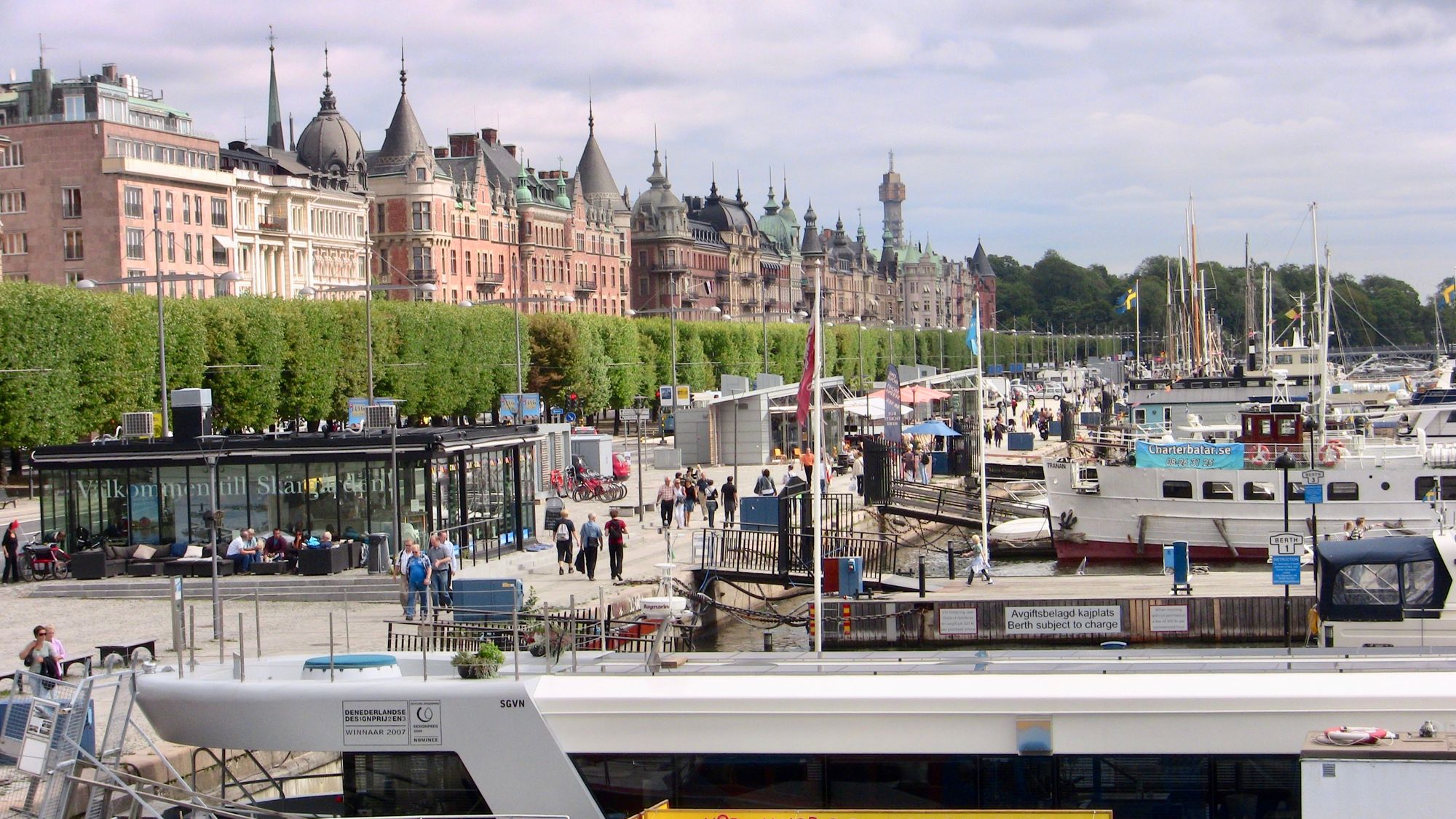 To complement all of these opportunities for stopping to get a bite, the waterfront promenade also gives viewers the chance to have an up-close view of docked boats and great architecture.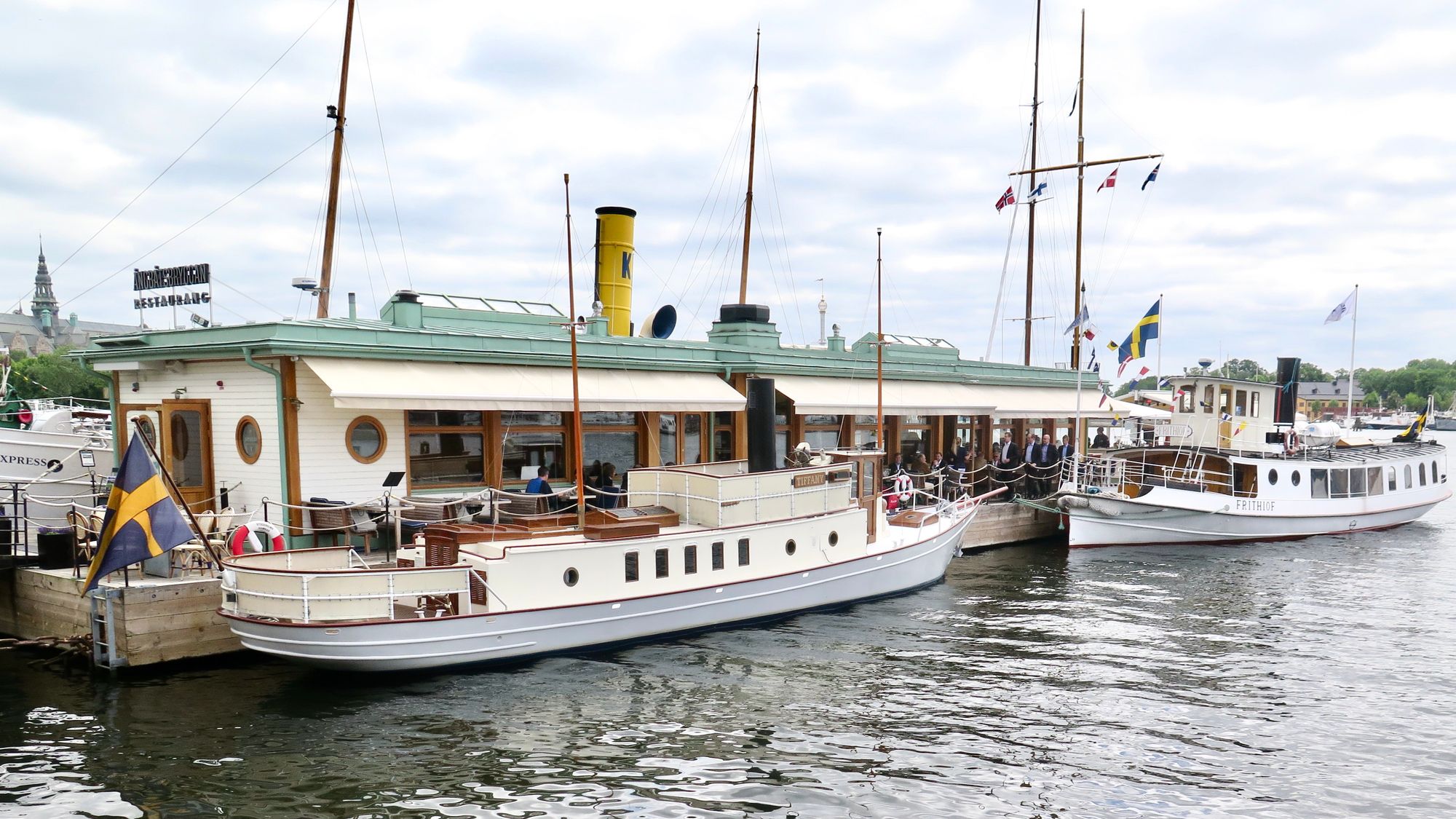 The waterfront even features a reconstructed barge – a special treat along a waterfront lined with historic boats and cafés.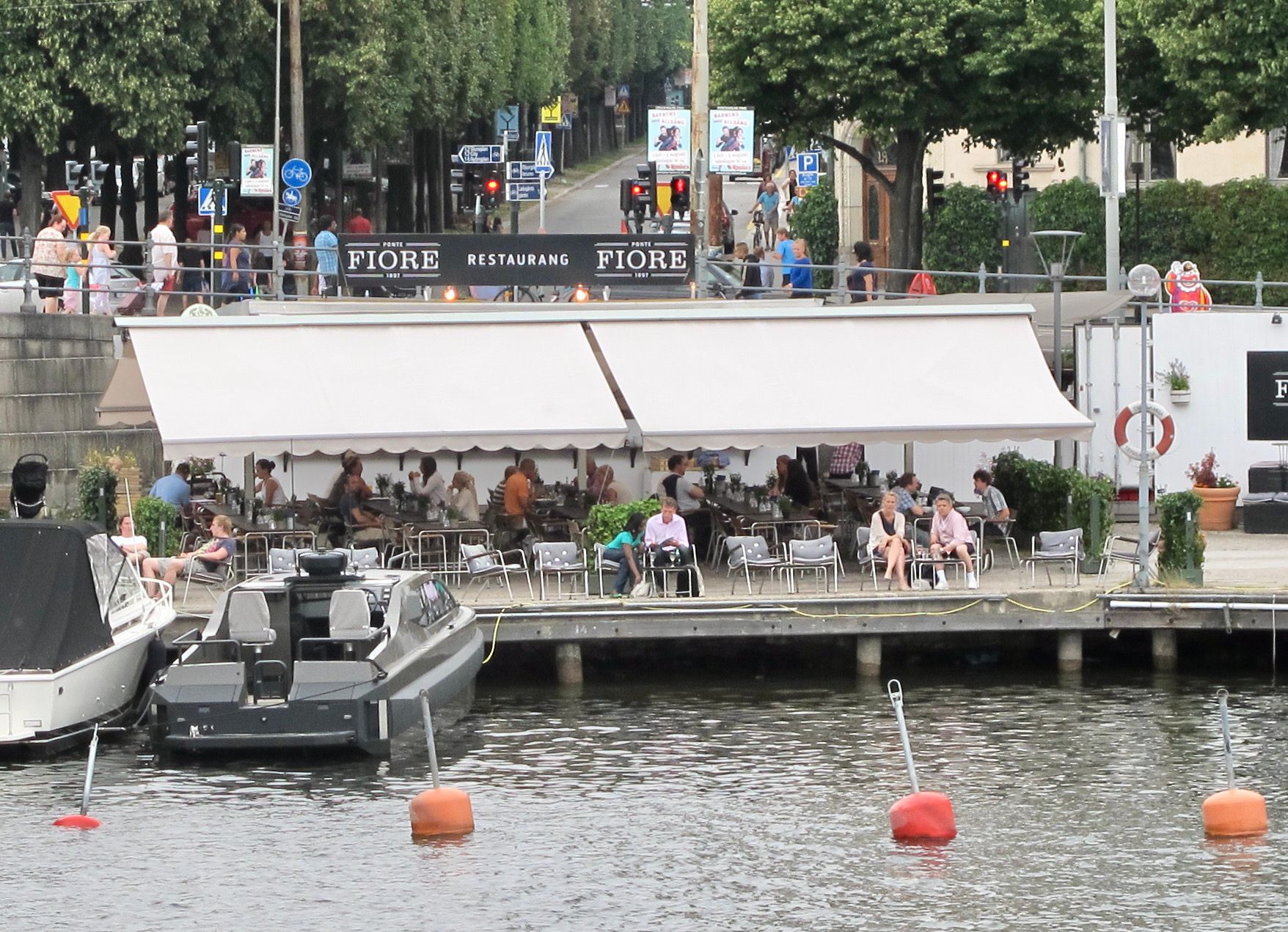 Helsinki, Finland
This is just one exceptional waterfront restaurant in what is broadly a great waterfront city. The design of the restaurant allows it to be encased in a big box that seemingly explodes upwards into an exceptional example of a pop-up destination.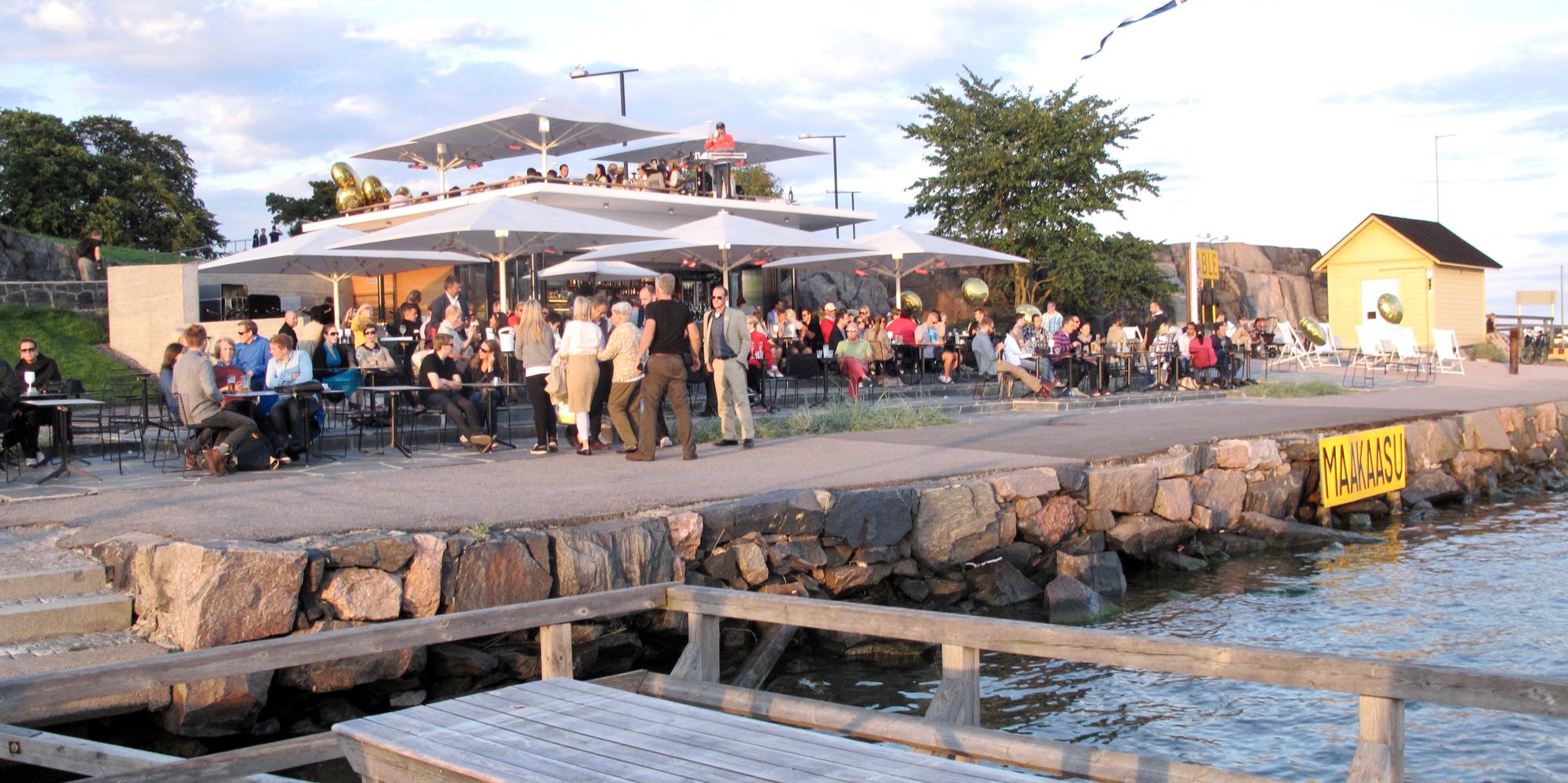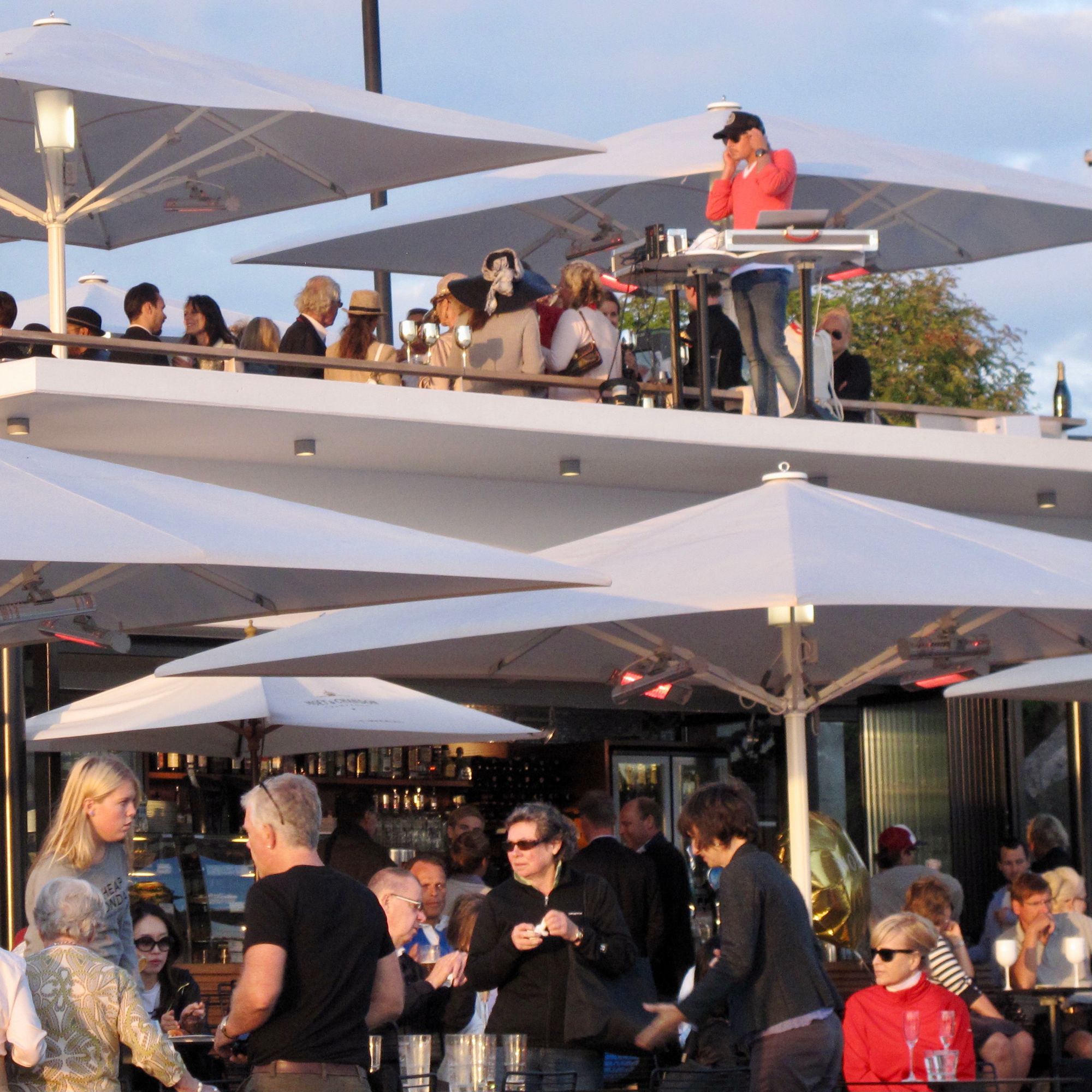 This prominent restaurant on the Helsinki waterfront can be folded into a "box" when not open: This modularity and its variety of seating options are part of its unique appeal.
And this restaurant is certainly not alone. The rest of Helsinki is full of places to go to shop, eat, and stroll along its extensive waterfront.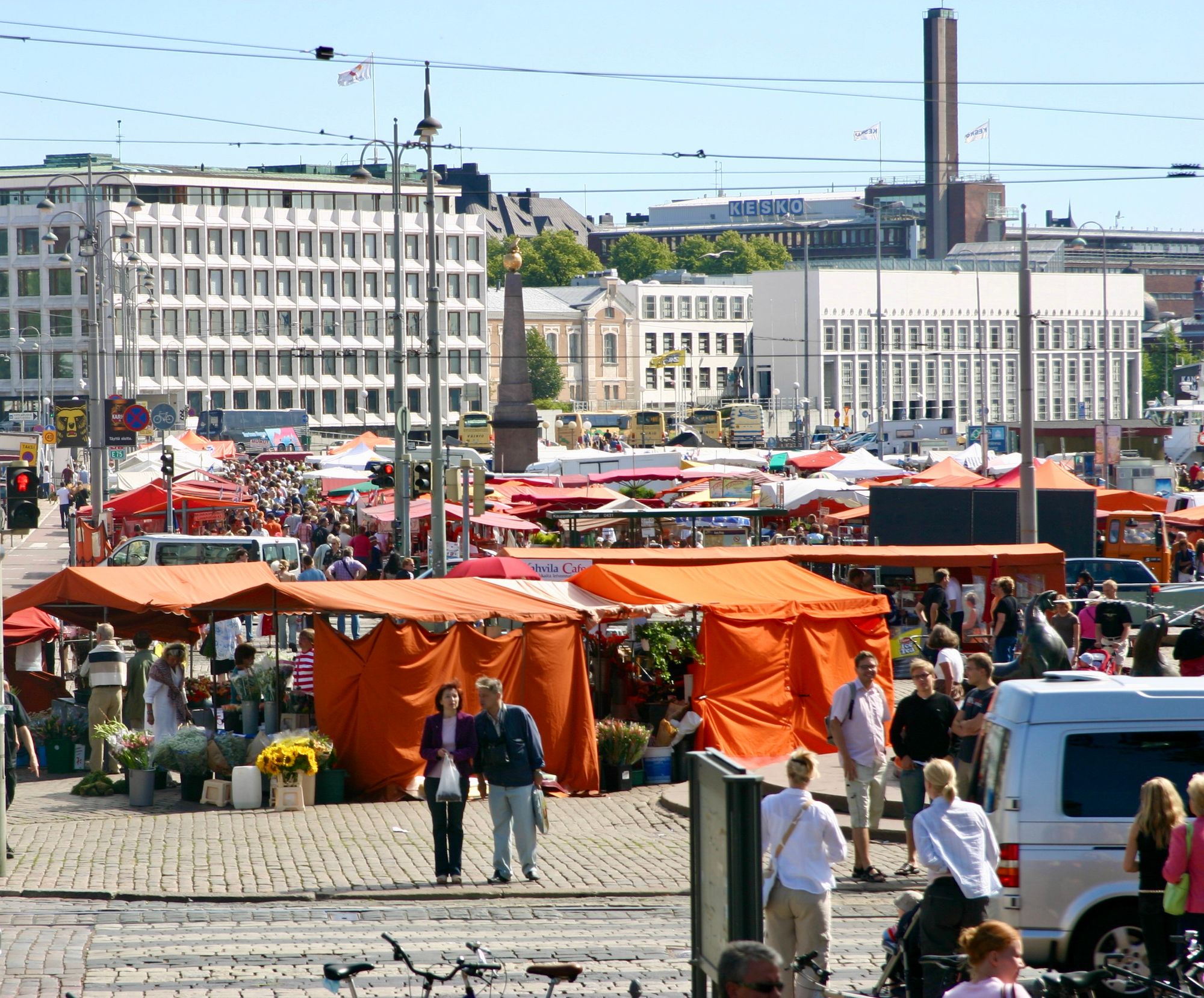 Venice, Italy
We would be remiss to forget the unique Venetian waterfronts in an article like this! Most of the restaurants on or near Venice's canals have temporary seating, often on the water-facing side of narrow paths.
Overall, Venice is an example of the ultimate pop-up scene, which makes its streets diverse hubs of activity and ensures that there is always more to discover (and taste!).
Unlike a street, where people do not want to sit at the curb looking at cars and traffic, people want to be on the water looking out at the view and waterfront activity.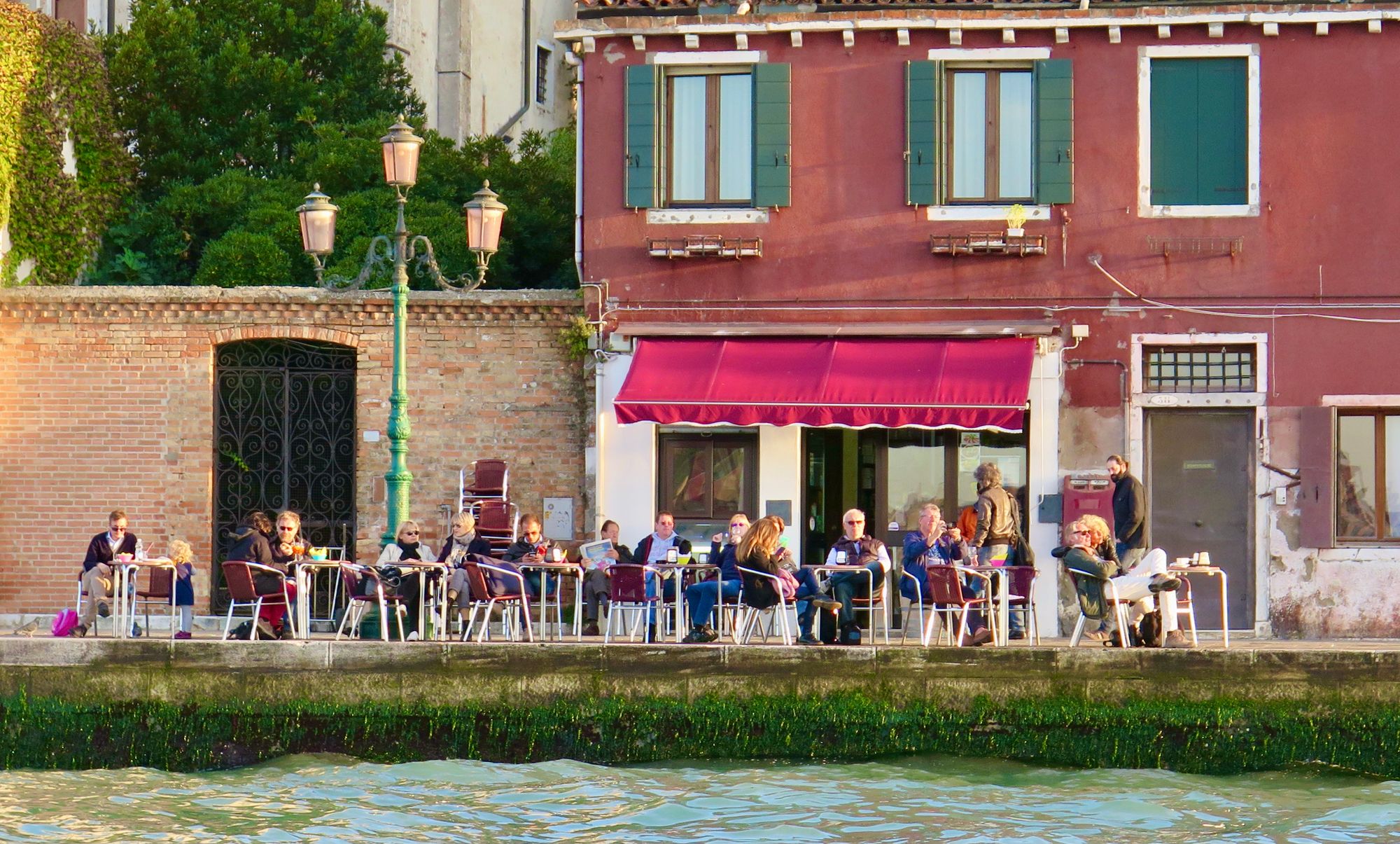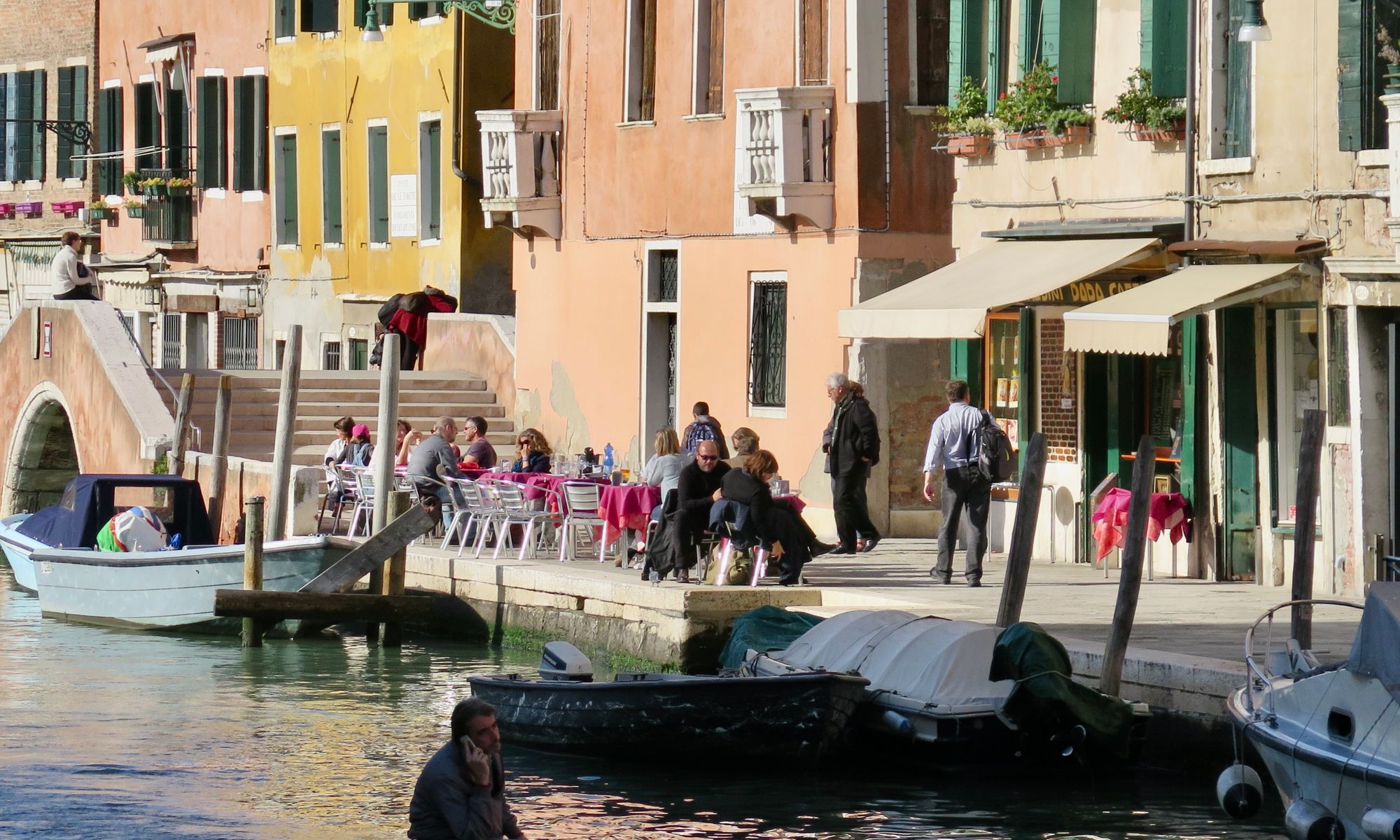 Takeaways
These waterfront dining destinations create "hubs" that draw people in for multiple reasons.
They create places that are attractive to many different demographics of visitors, support local businesses, and create unique, local gathering places that draw even more people.
Whether on, over, or in the water, the most creative restaurants are the most popular.
This selection of temporary/pop-up restaurants along the waterfront further amplifies the impact that active, flexible, highly programmed waterfront "hubs" can have on a city.
These are just a few examples of the excitement that pop-ups and waterfront restaurants can add to a city.
We know of many more... You probably do as well! Please share them and we can add to this collection. Our goal at the Social Life Project is to find the best out there, get into some depth about special aspects that others can learn from, and then to add those examples for others to see.
Related Articles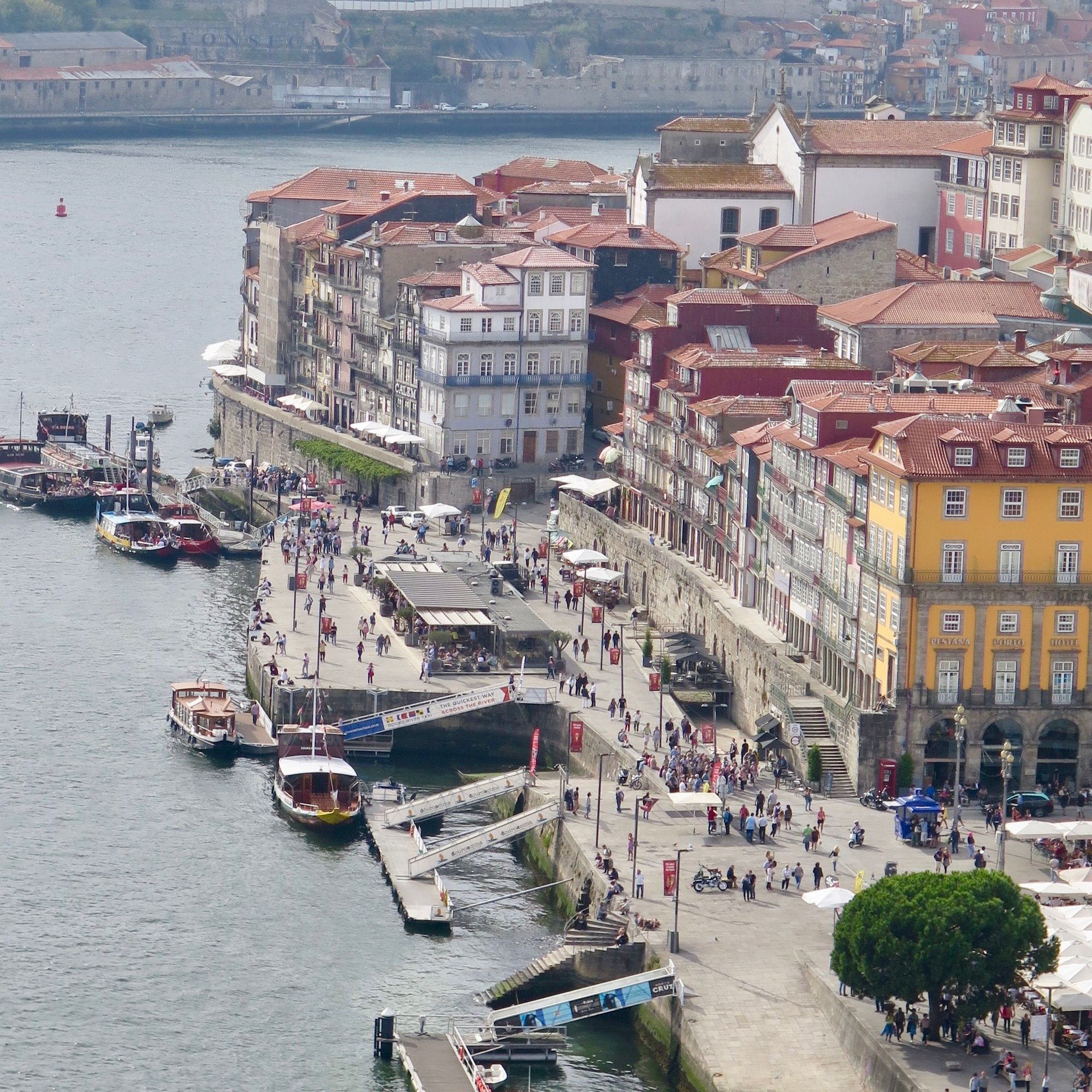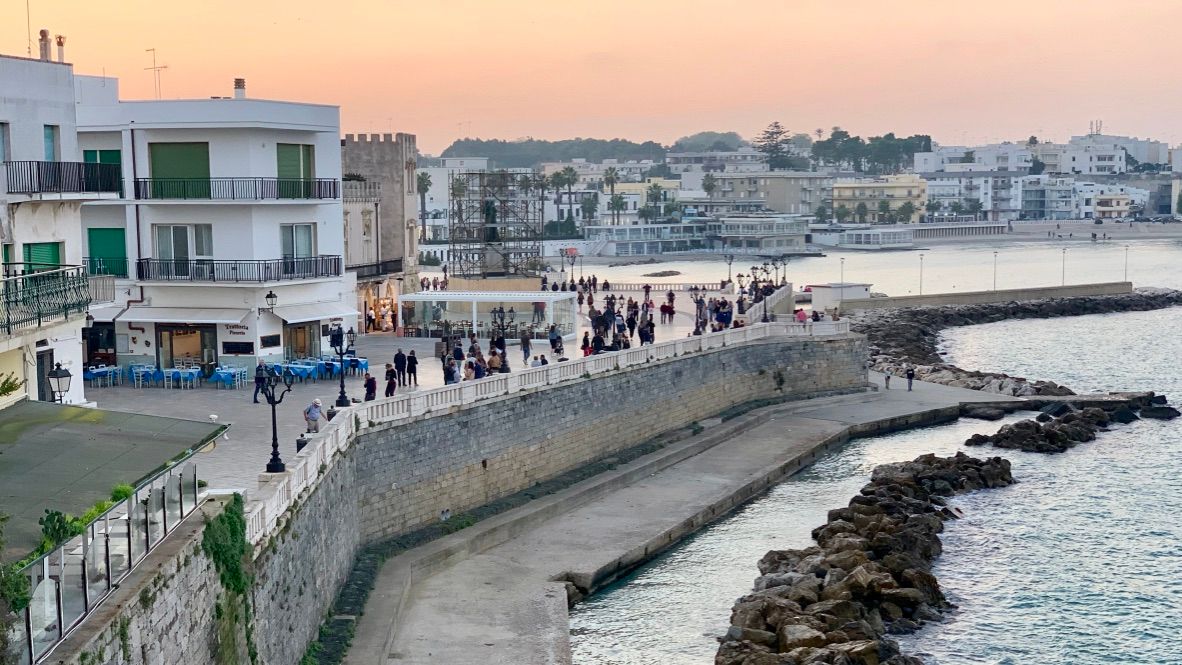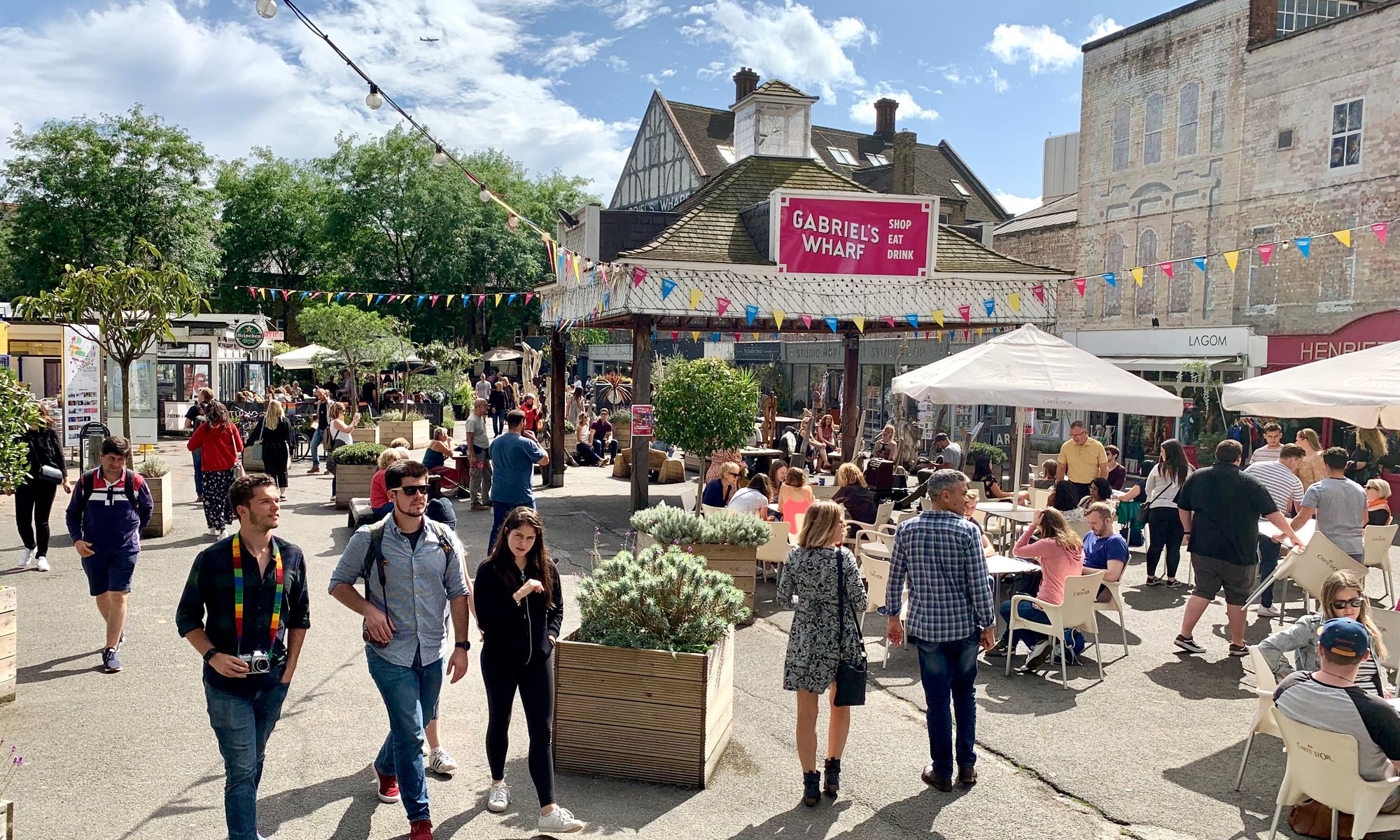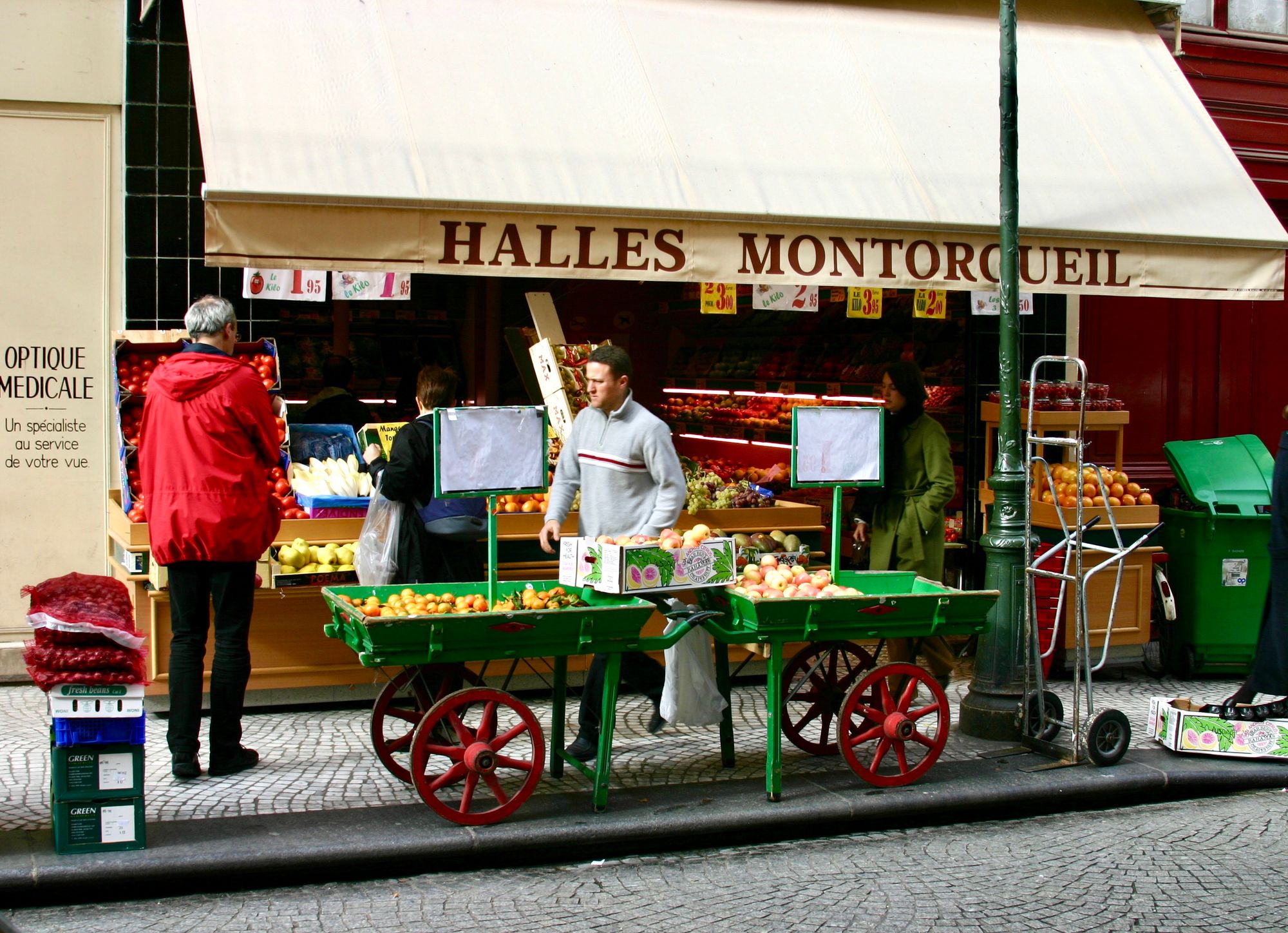 The mission of the
Social Life Project
is to incite a renaissance of community connection in public spaces around the globe. Through our online publication, presentations, campaigns, and catalytic projects, we can create transformative impact on communities everywhere. Our work grows out of more than 50 years devoted to building the global placemaking movement. It is an initiative of the
Placemaking Fund
, along with
PlacemakingX
 — a global network of leaders who together accelerate placemaking as a way to create healthy, inclusive, and beloved communities. We gladly accept
donations
to advance our work.