Valletta is a city on a peninsula with a long and fascinating history — but we think it should also be known for being a very dynamic and social place for locals and visitors. Its public spaces excel in ways from which every community can learn. From the provision of plenty of seating to the creation of gathering points outside of key buildings and attractions, Valletta demonstrates the power of comfortable and well-connected gathering points in maintaining vibrant social life.
Malta has been an independent state since 1964. Before 1964 Malta formed part of the British Empire. Between 1964 and 1974 it was an independent state but still recognised Queen Elizabeth II of Great Britain as its Monarch.
In this article, we will explore some of Valletta's special qualities, and how they contribute to a city that is so full of life. We found a lot to learn from.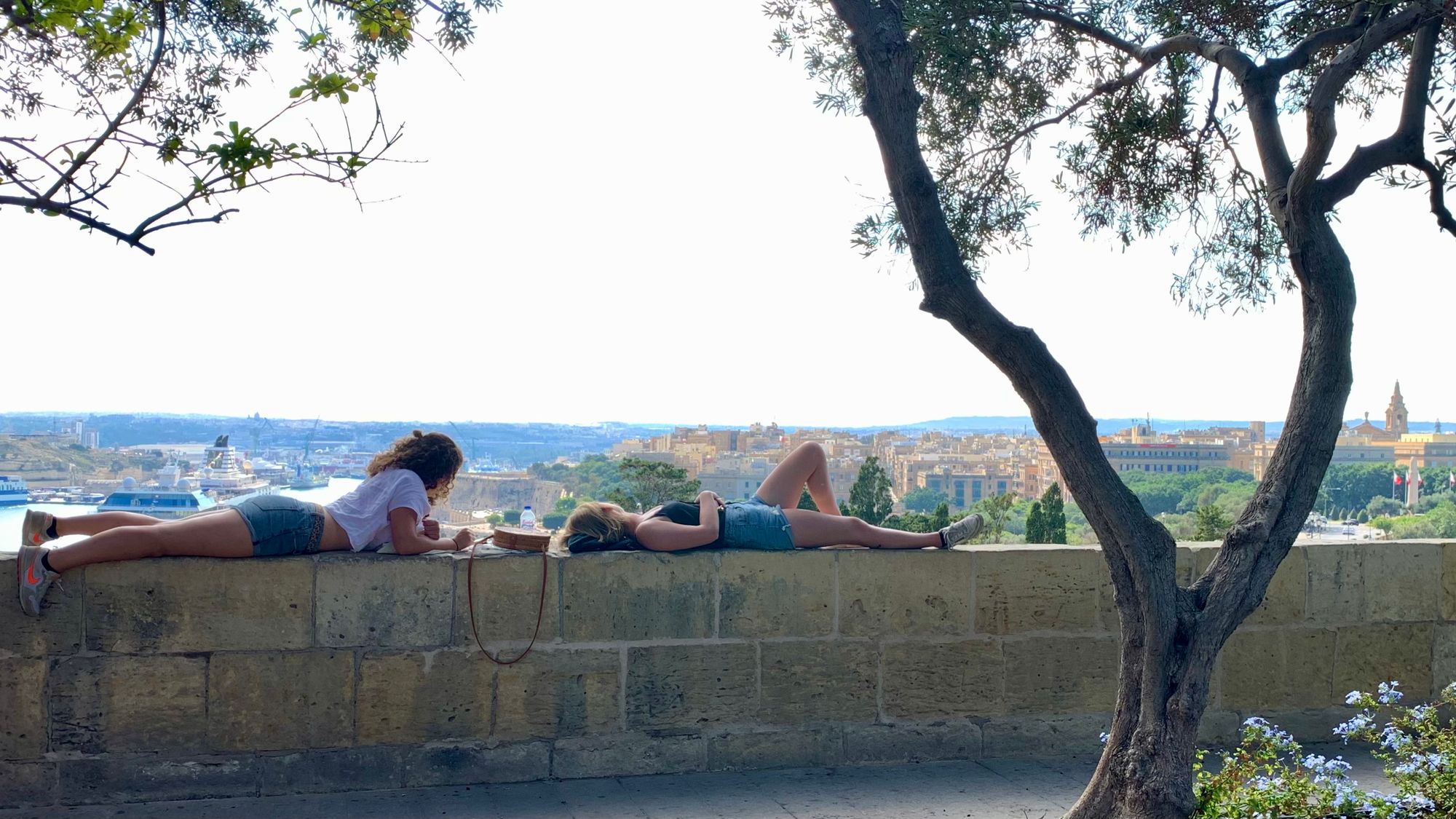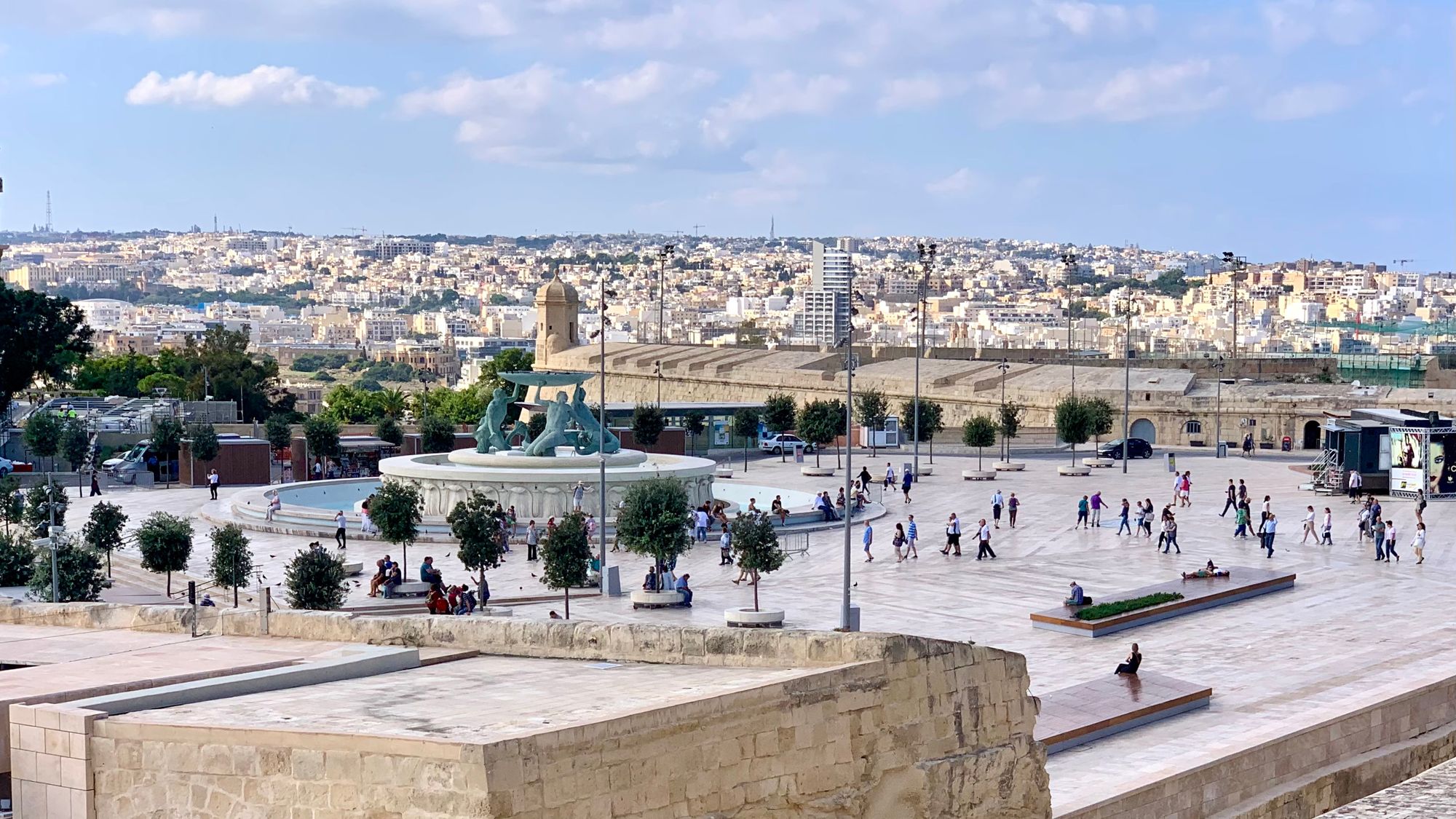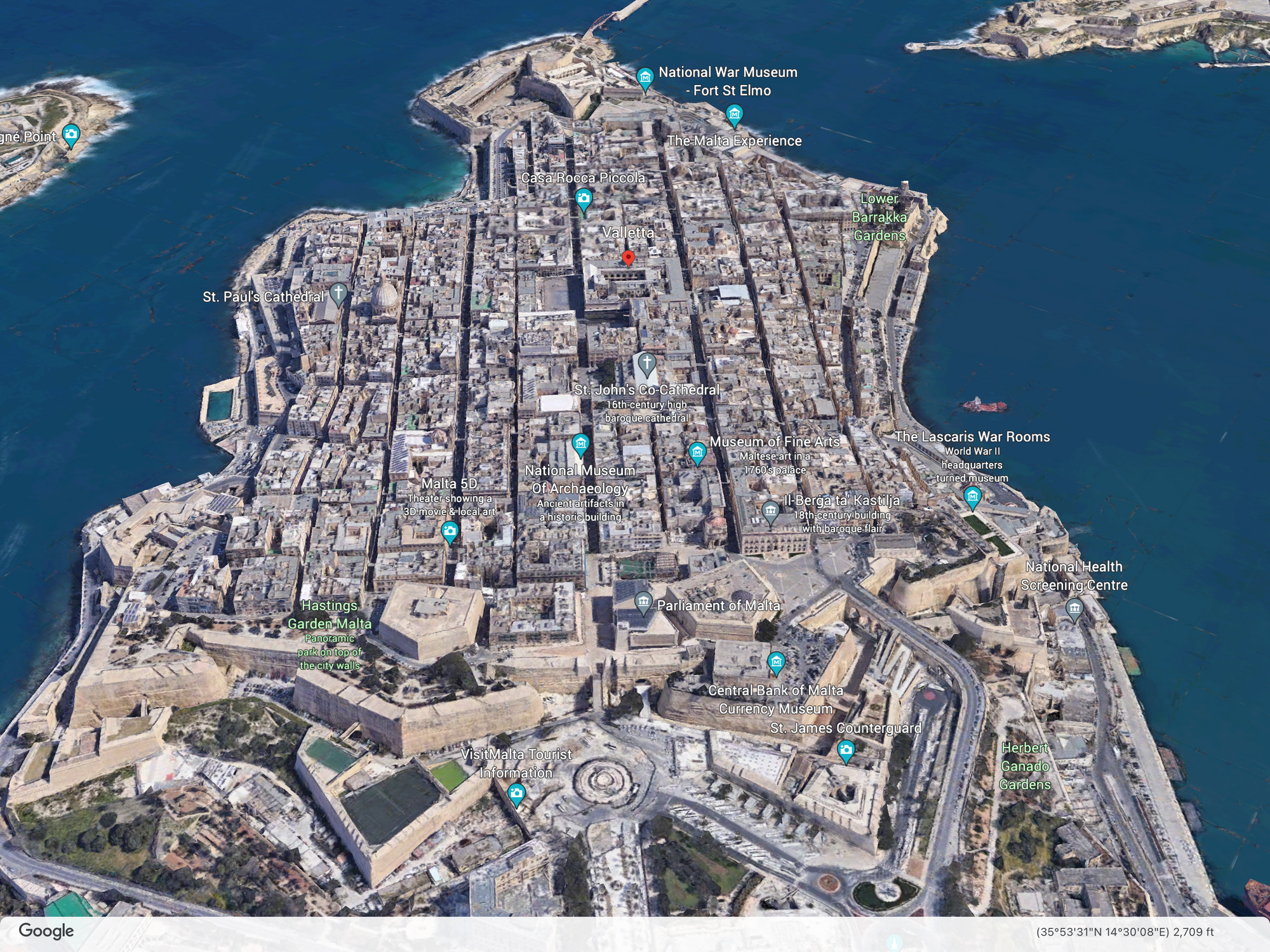 Valletta is situated on a hill with steep ledges leading down to the water's edge. Because of its position on a bay with multiple "fingers" that surround special harbors, the larger area offers many popular destinations to explore. As a whole, it could have one of the better waterfront spaces, anywhere in the world. While some of the areas along the Valletta waterfront are active, they are not the main attraction.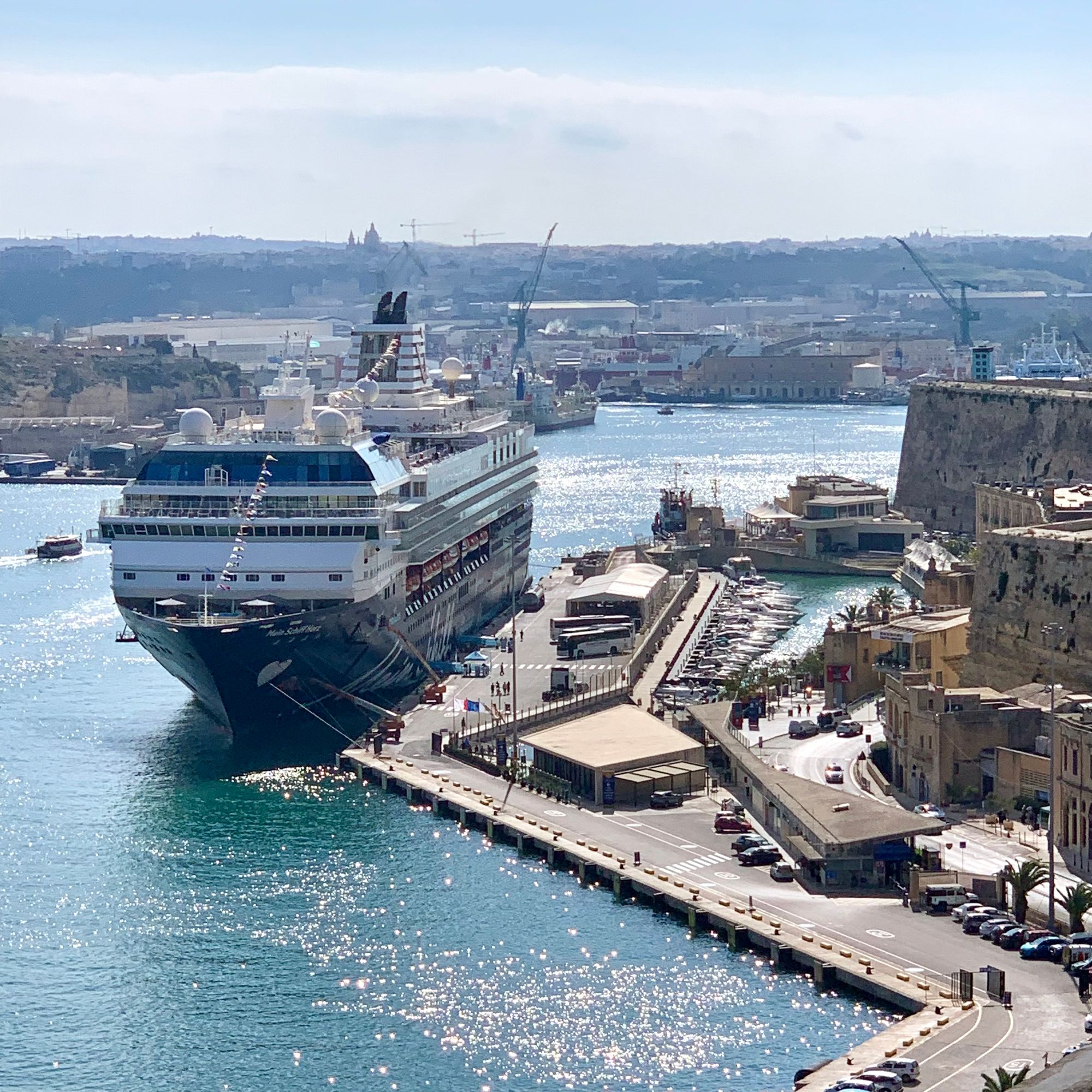 A few prominent areas, mostly restaurants, are on the waterfront – but these are sparsely located.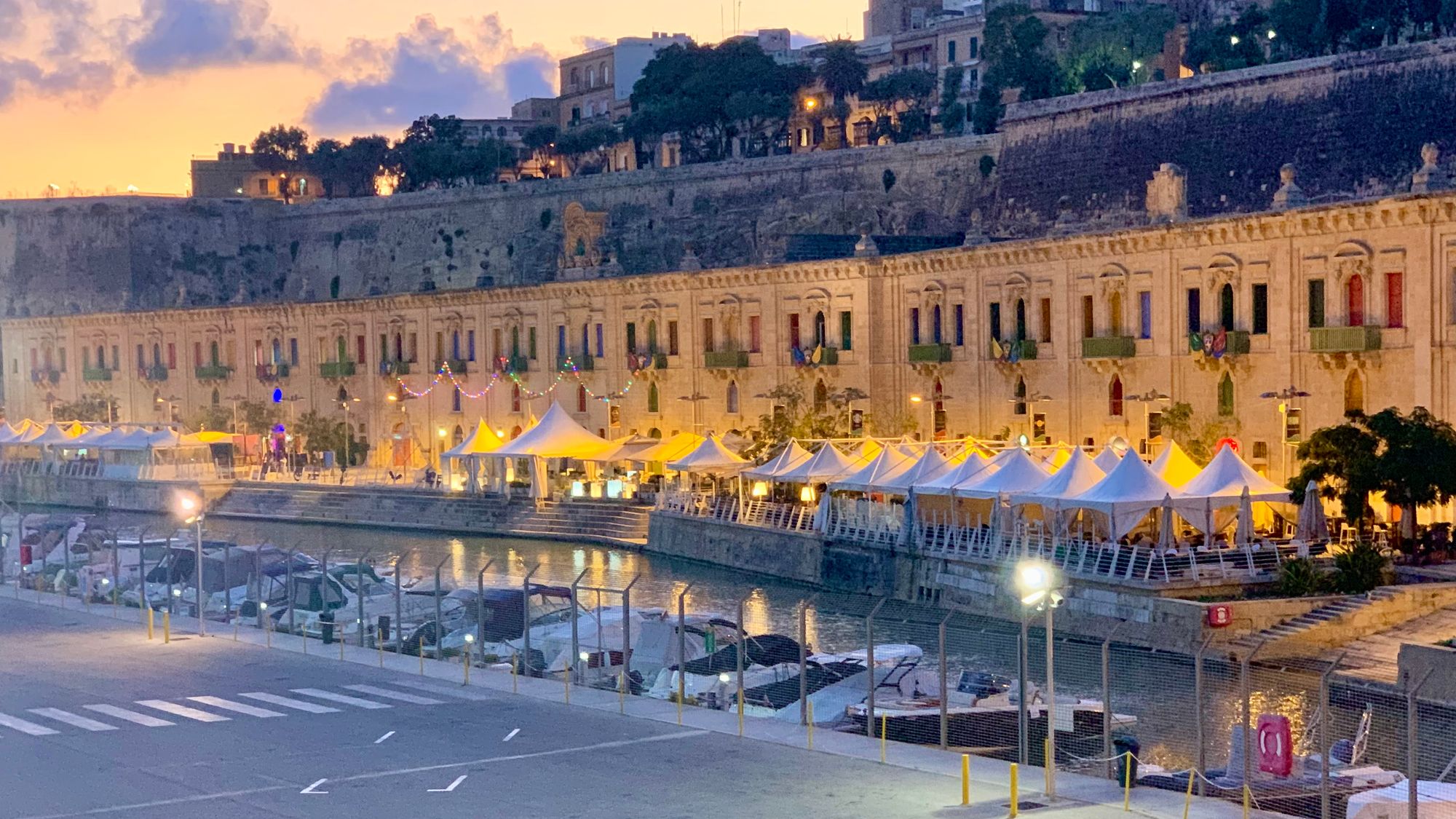 Meanwhile, high above the waterfront, Valletta is bursting with life; from street dining set up on historic steps to the seating that lines its many plazas. In other words, gathering places abound in Valletta.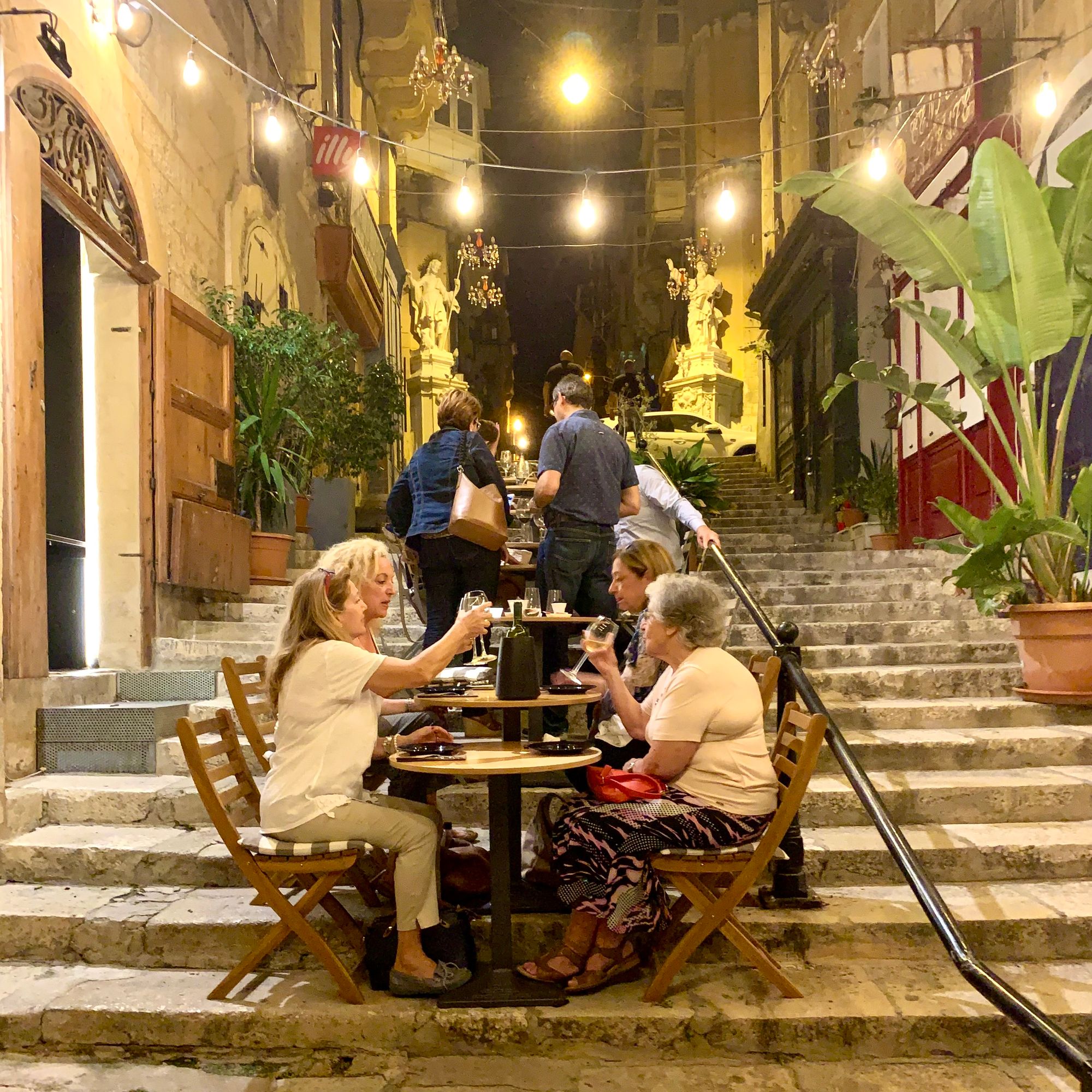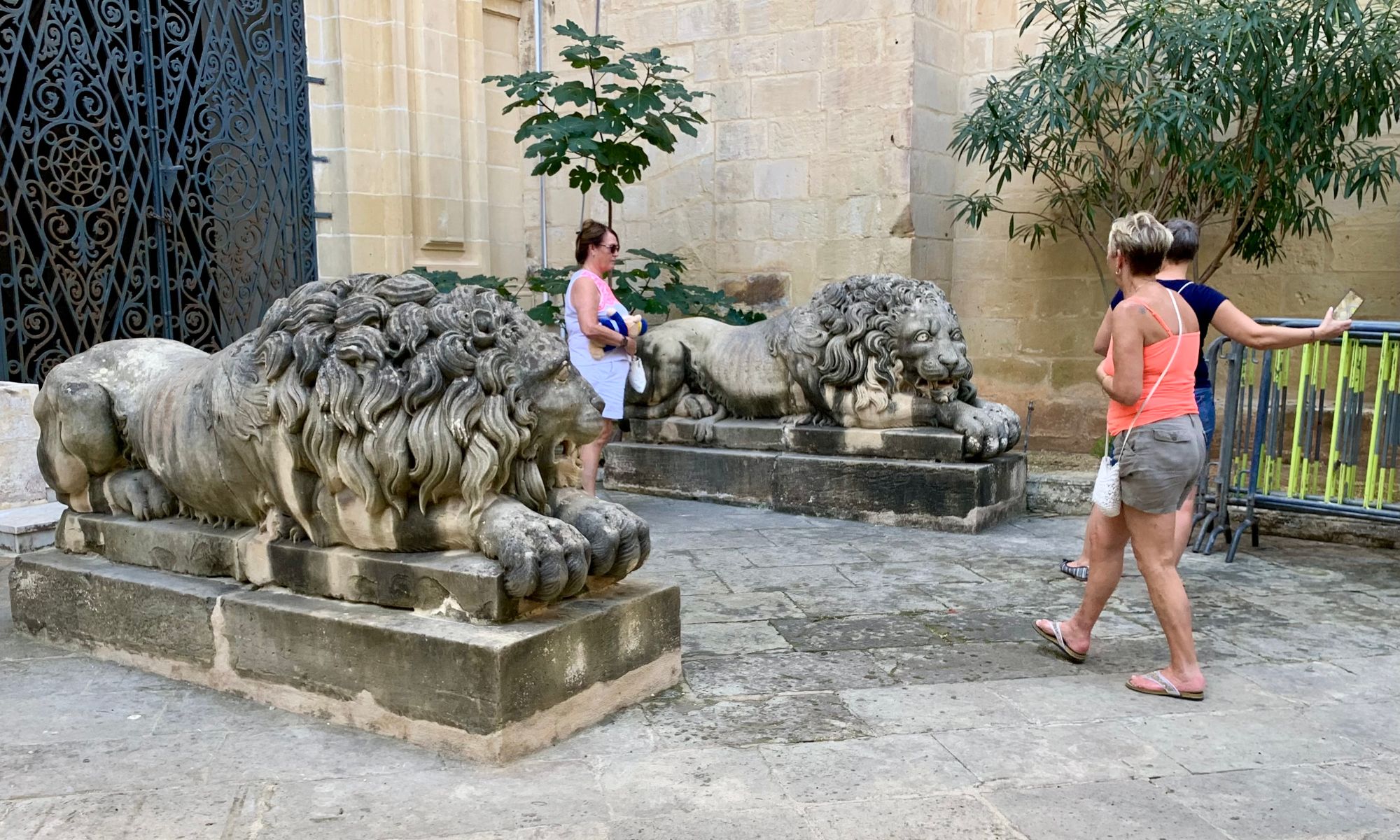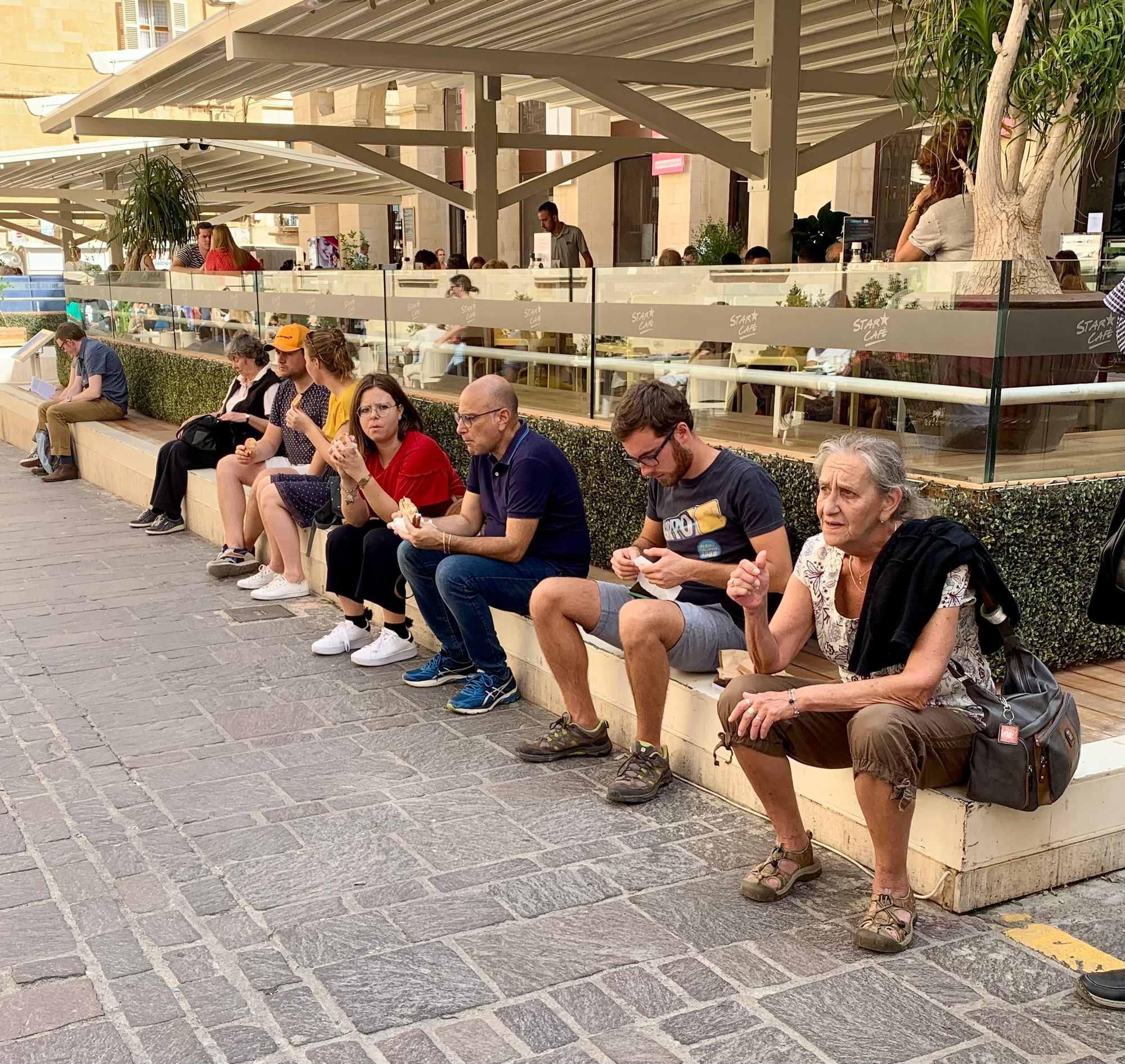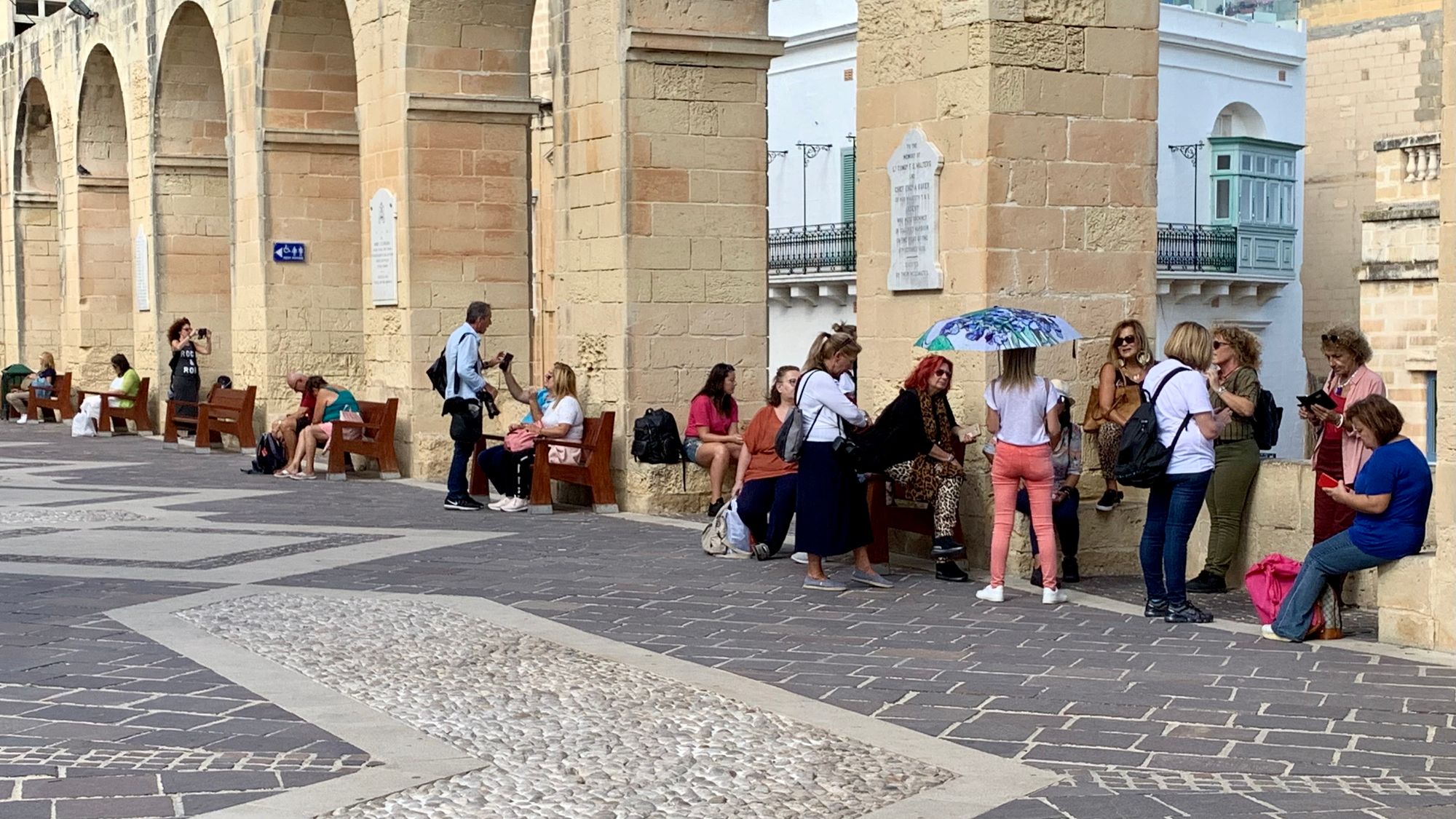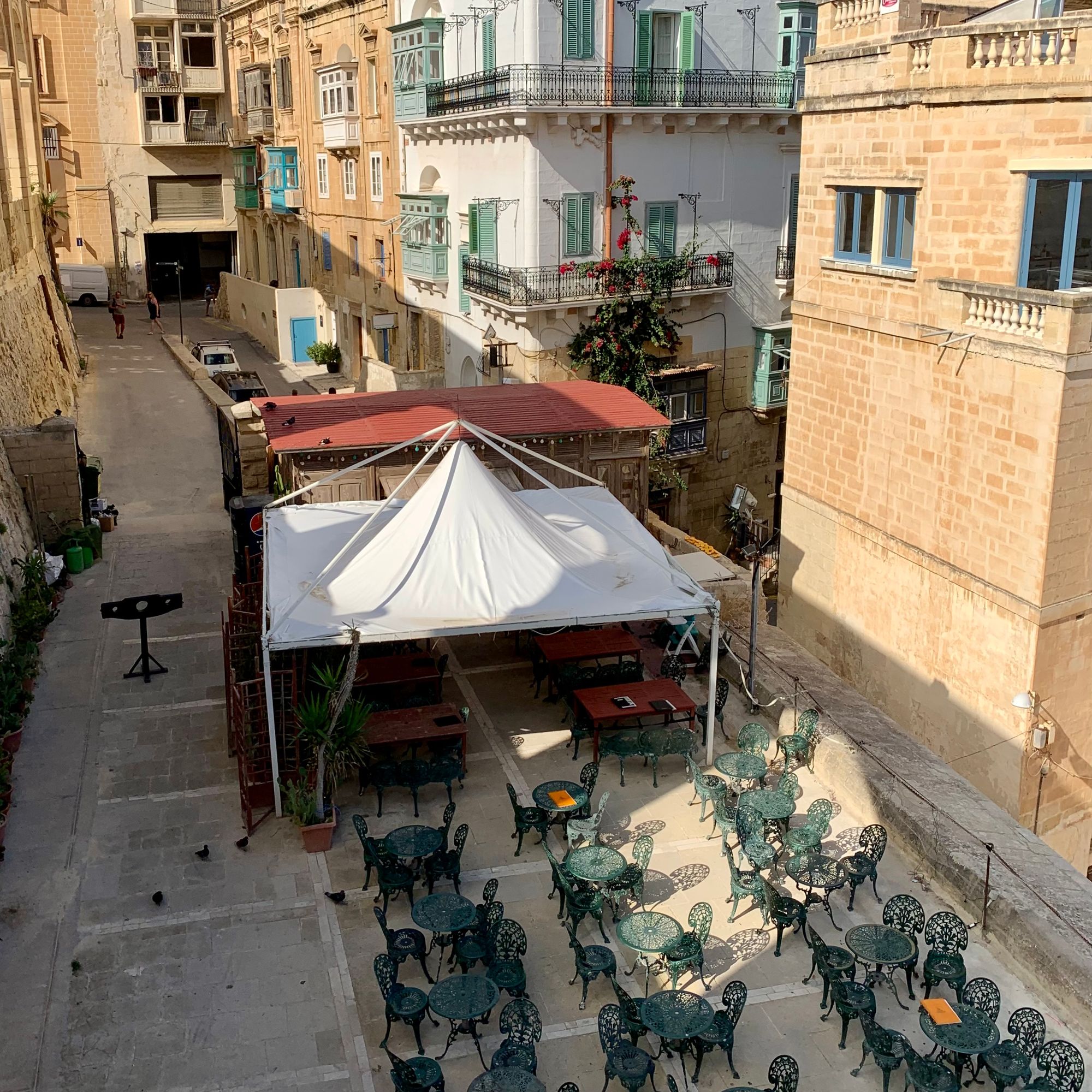 It is a city of enormous charm and adventure; one that easily creates memories. Within the city, there are ample opportunities to see and experience unique sights, like the distinctive balconies added to buildings throughout Valetta. These "Maltese Balconies" came into fashion in the 18th century, and were influenced by Arab, Turkish and Spanish culture. Known as the Maltese "gallarija," it served many purposes, including as a window for people watching, and a means of heating and cooling.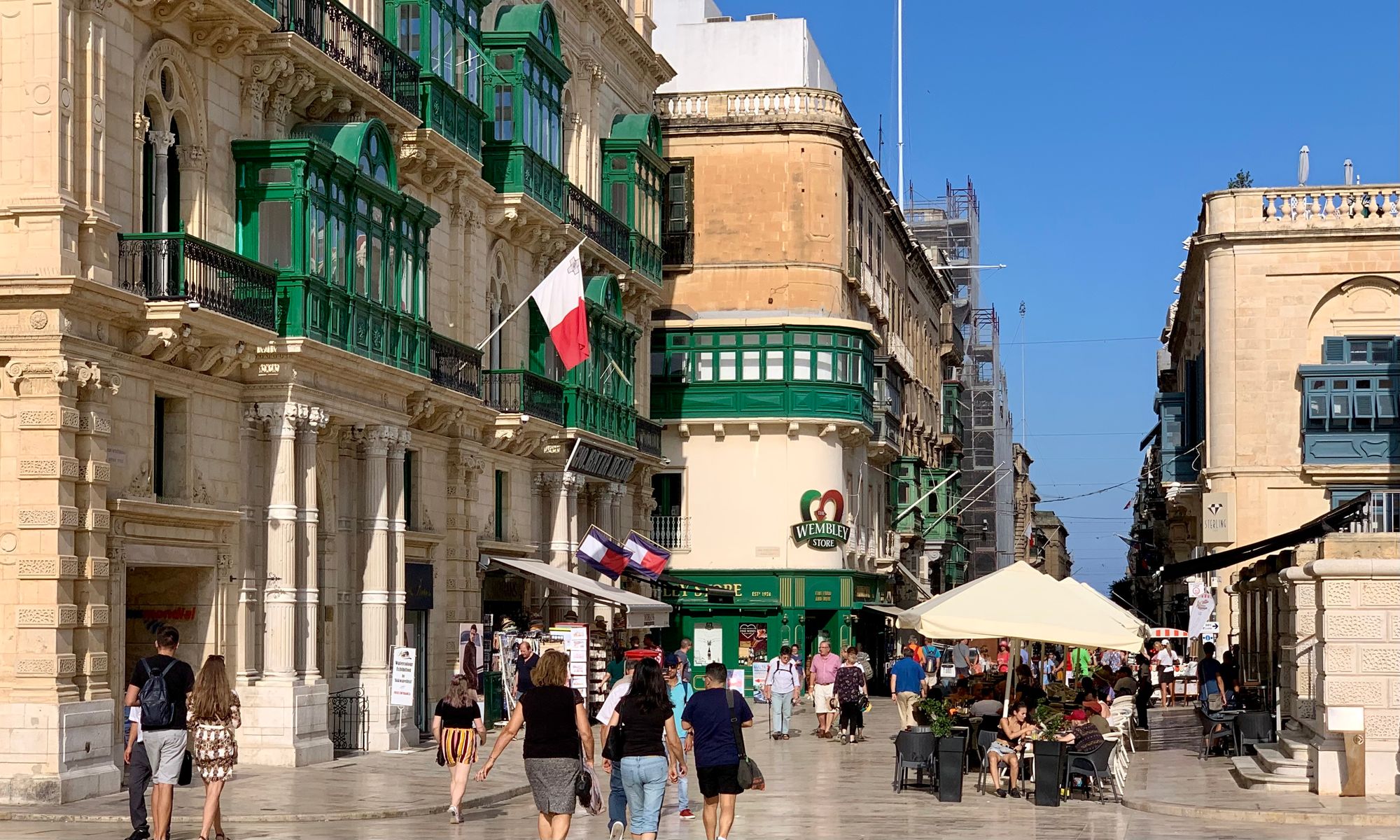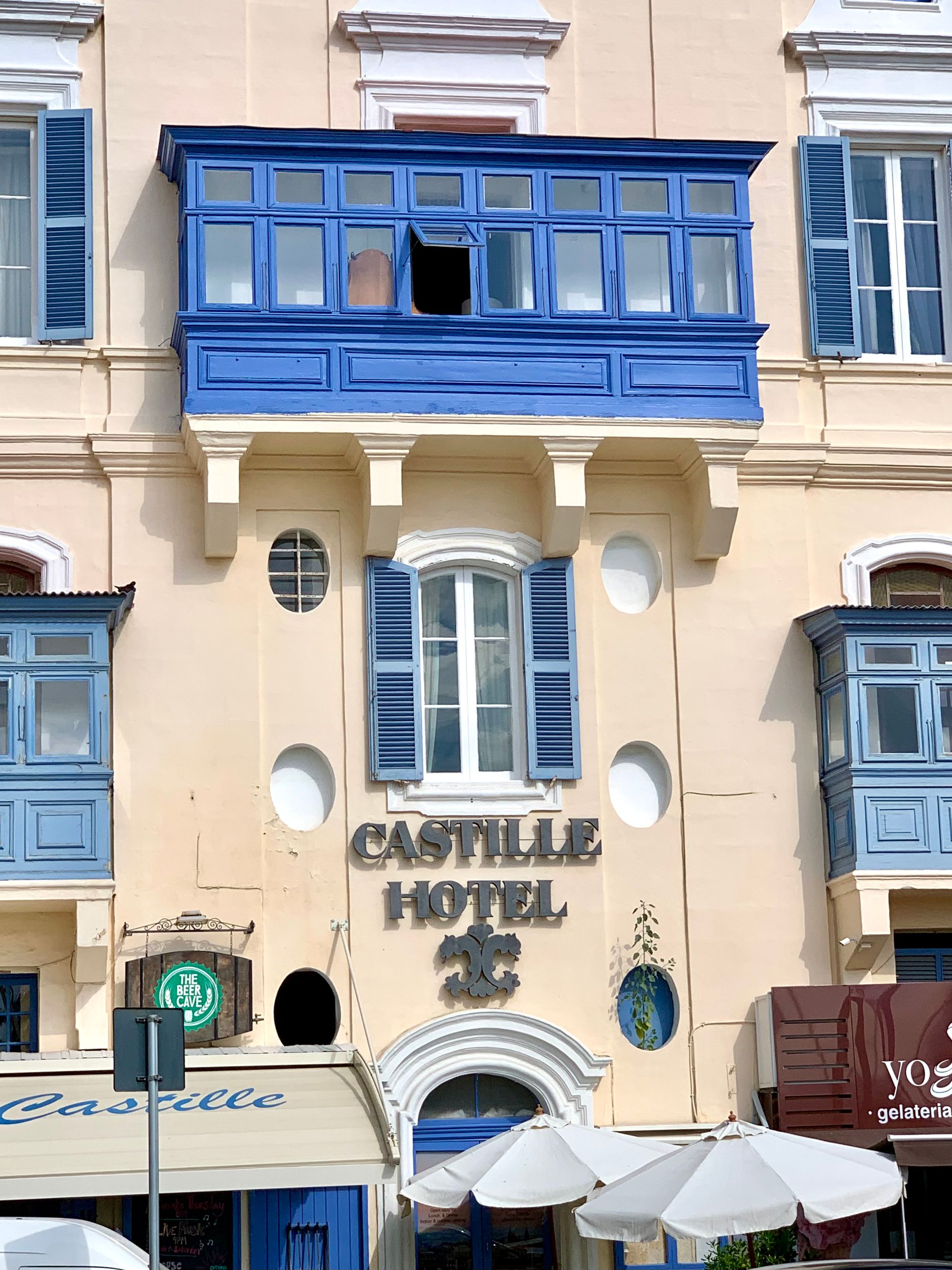 St John's Co-Cathedral
This remarkable Cathedral is beautifully woven into the dense fabric of Valletta. Its two façades overlook separate plazas, each presenting different views outward to the city. This means that the façades can act as the anchors of smaller, distinct destinations, while still keeping them connected.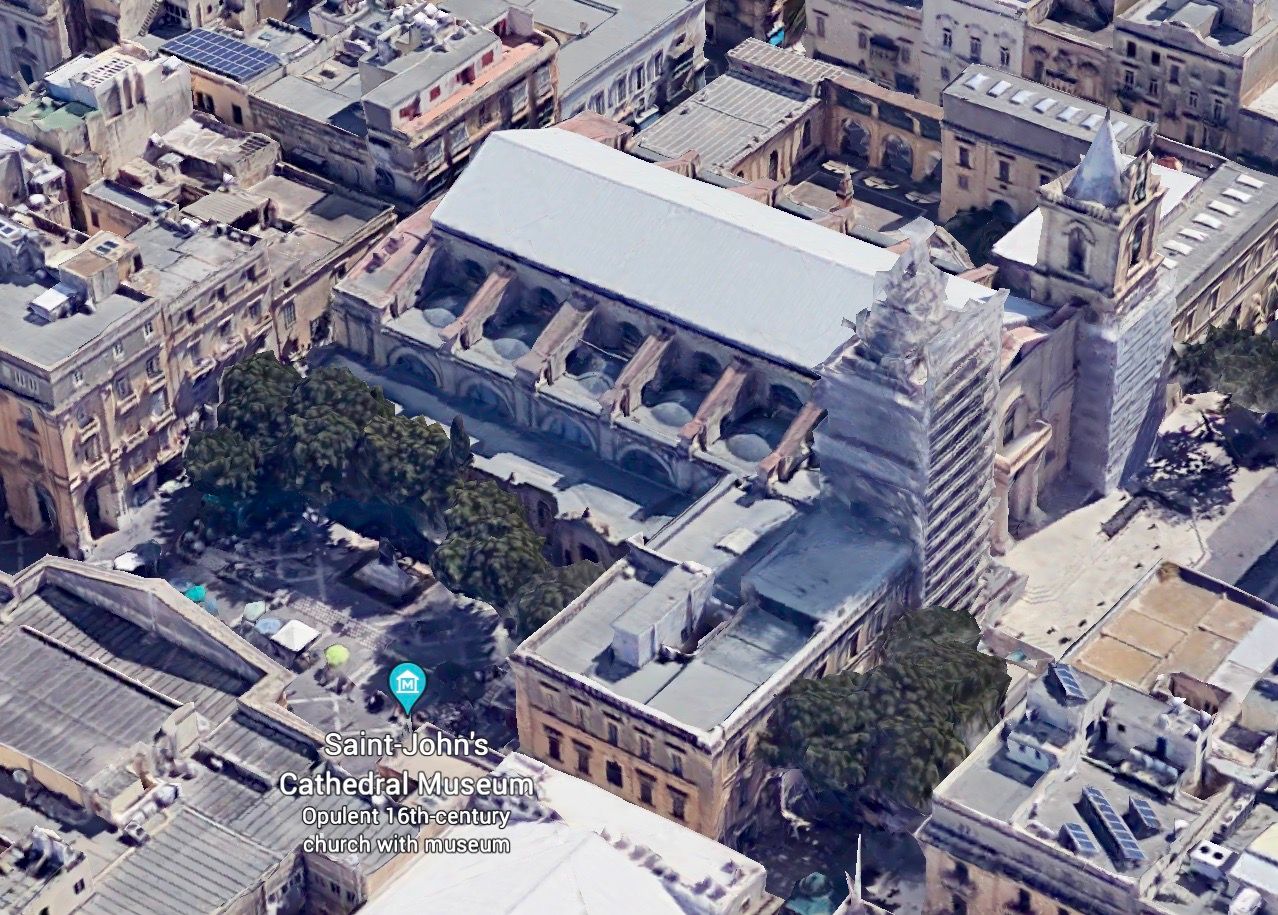 The interior of the Cathedral, consecrated in 1578, is stunning and a major draw. The marble floor is covered with richly inlaid tombstones where 400 knights are buried. The vaulted ceiling has frescoes and the walls are inlaid with garlands and flowers.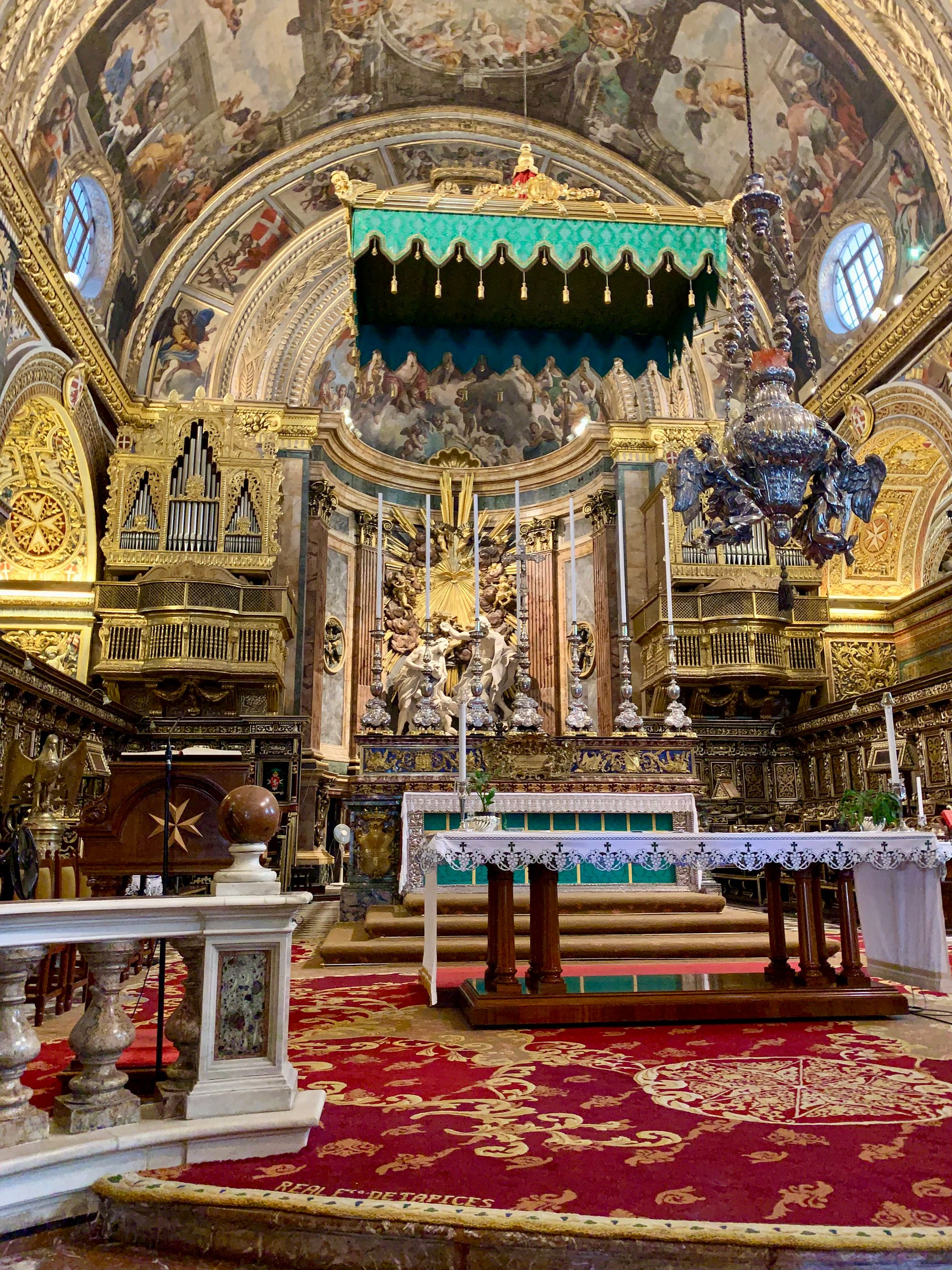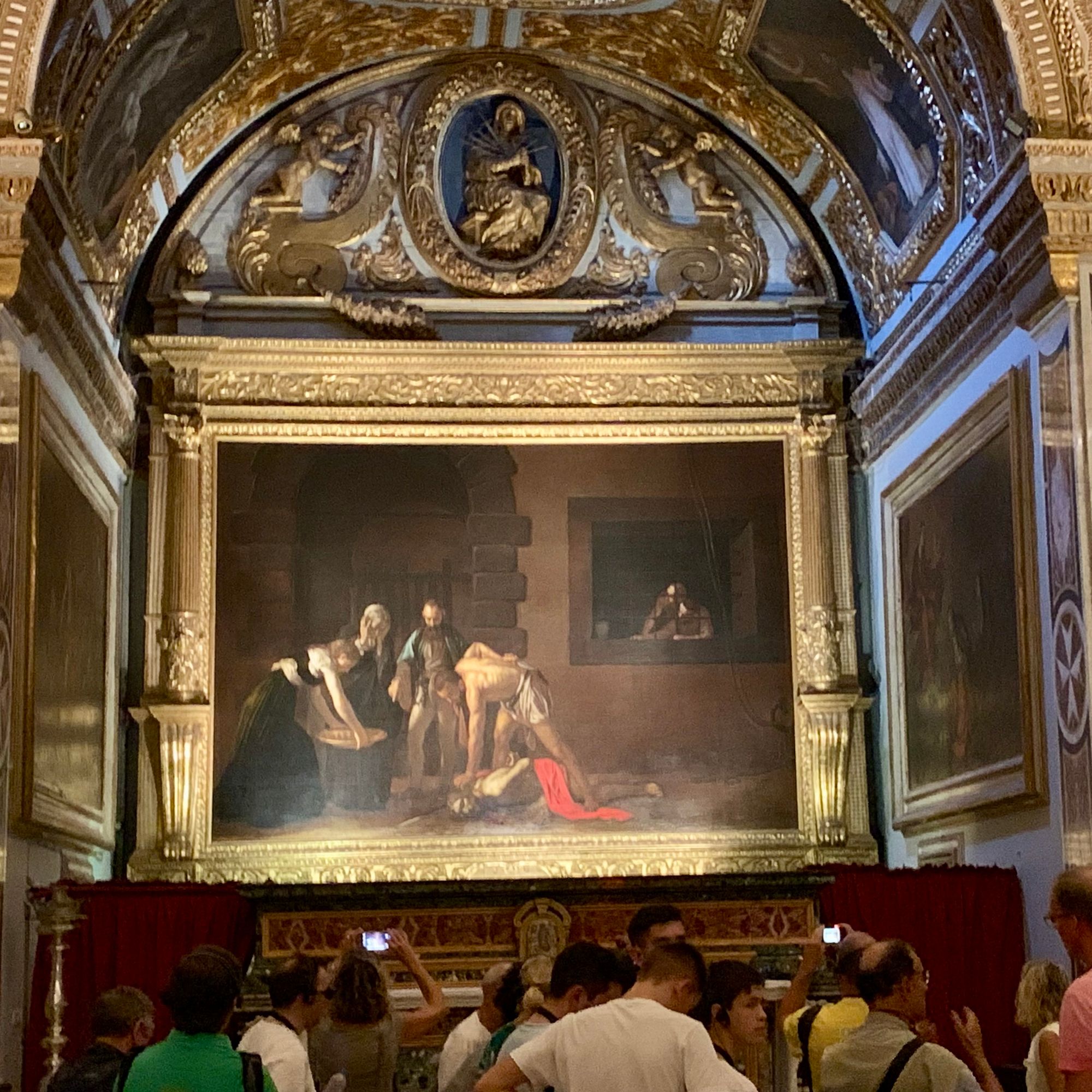 Two Perfect Plazas, Two Squares
Moving to the outside of the building, the Cathedral borders two plazas that connect to different parts of the city.
The first plaza, which sits along the side of the Cathedral, lines the main street and faces the Courts of Justice building. It is the main promenade and acts as a place  to hang out, street performers and for political discourse, as evidenced by a memorial to Daphne Caruana Galizia, an investigative journalist who was assassinated for her investigation into political injustice. Together they create a unique destination.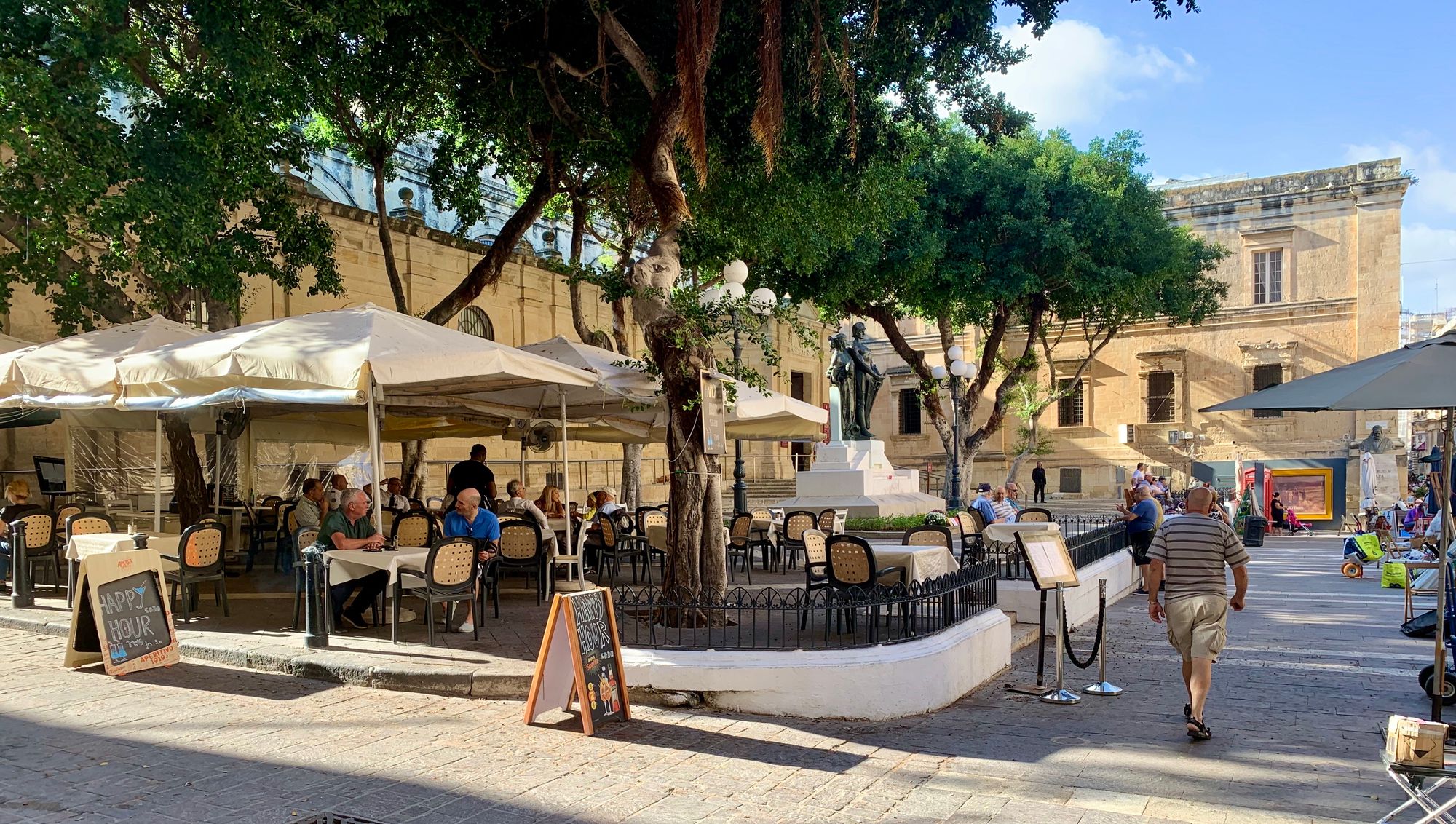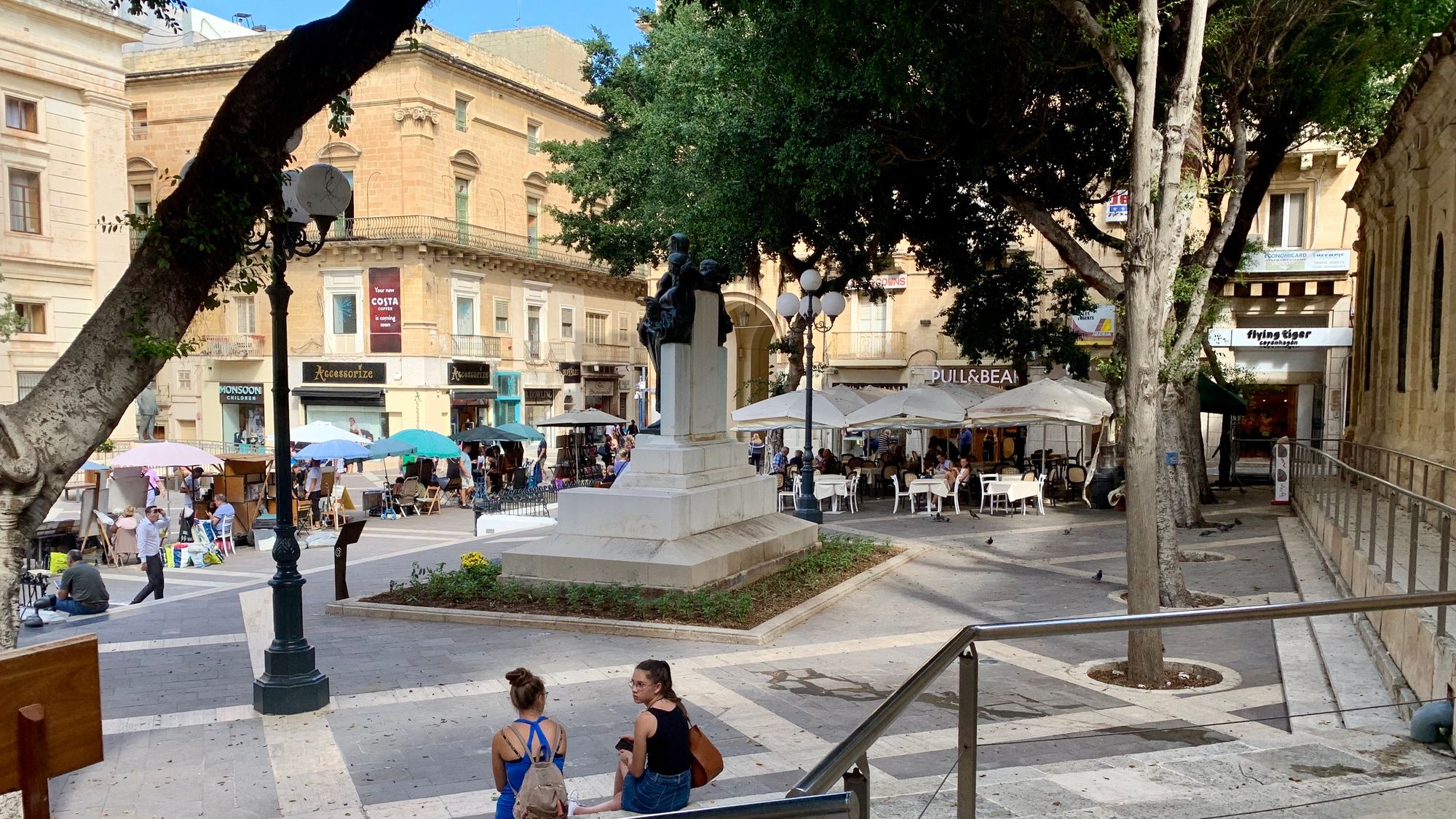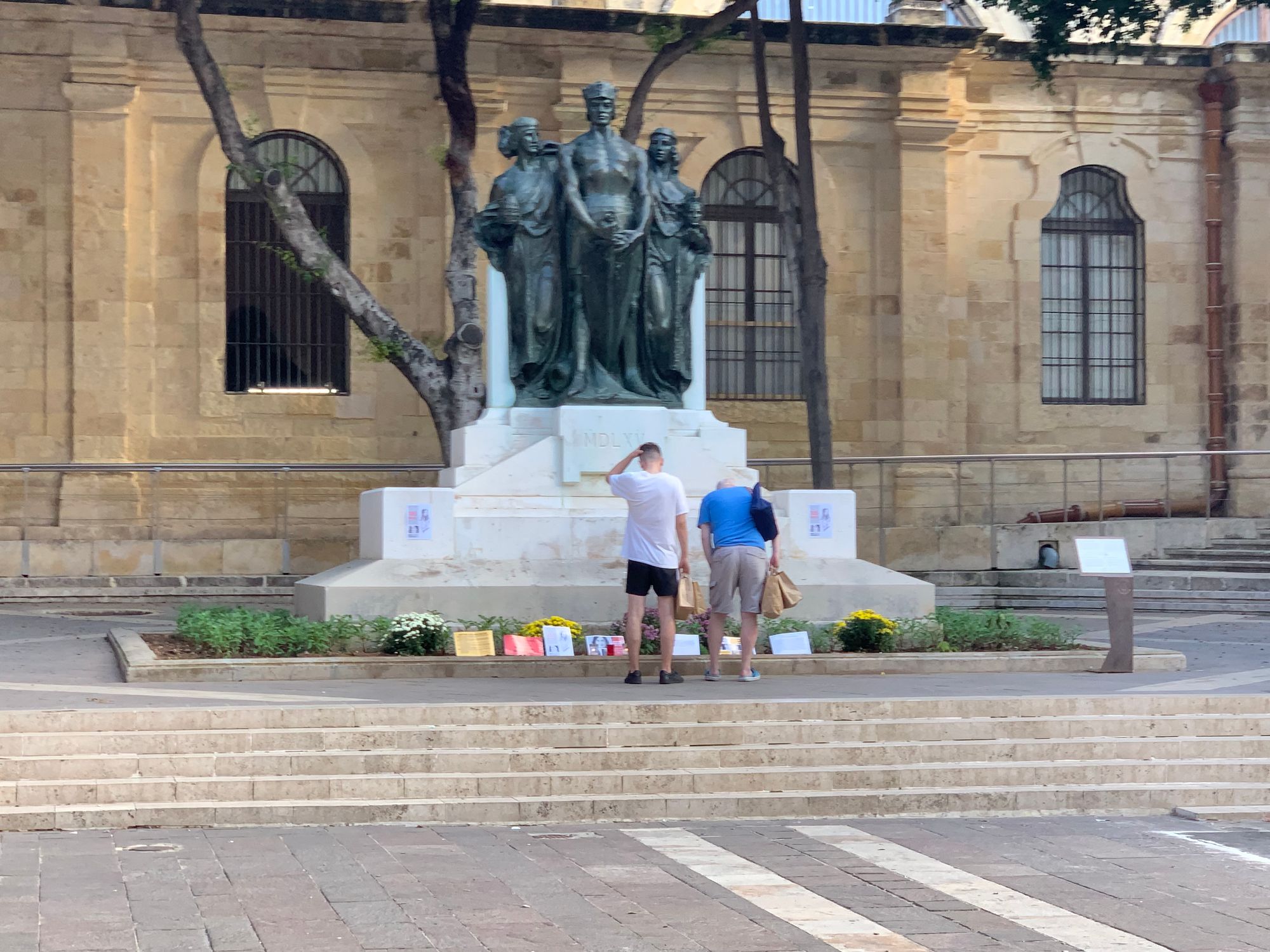 The second plaza reaches out and draws people from the main entrance to the city directly into the center.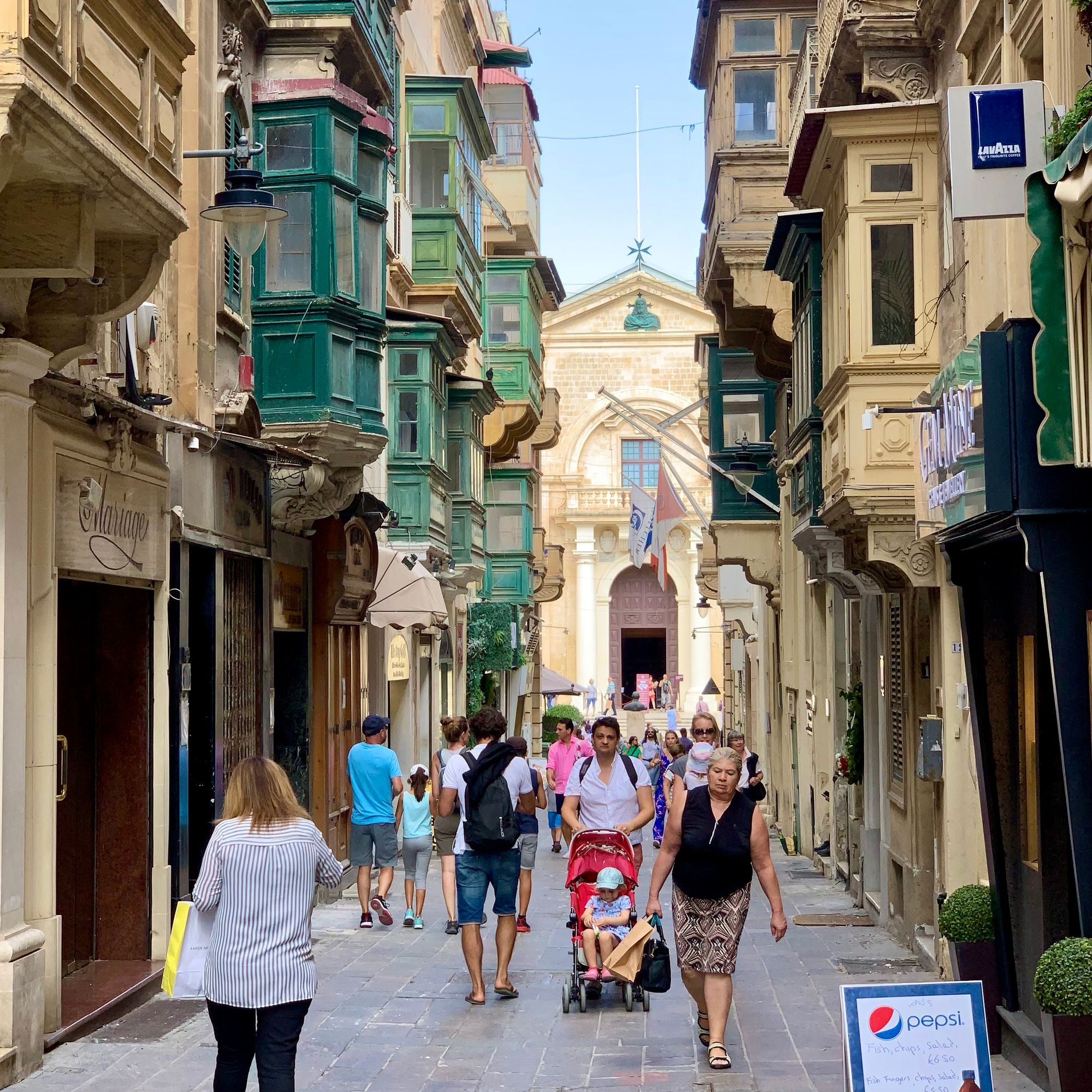 The Cathedral faces a cross street, and its three levels of steps covered with bollards have made it a main attraction. These steps are often filled with people coming out of the cathedral looking for a place to gather, hang out or rest. It is one of the best sets of steps we have seen coming out of a public building. Without bollards, the space would feel awkward as a place to stop.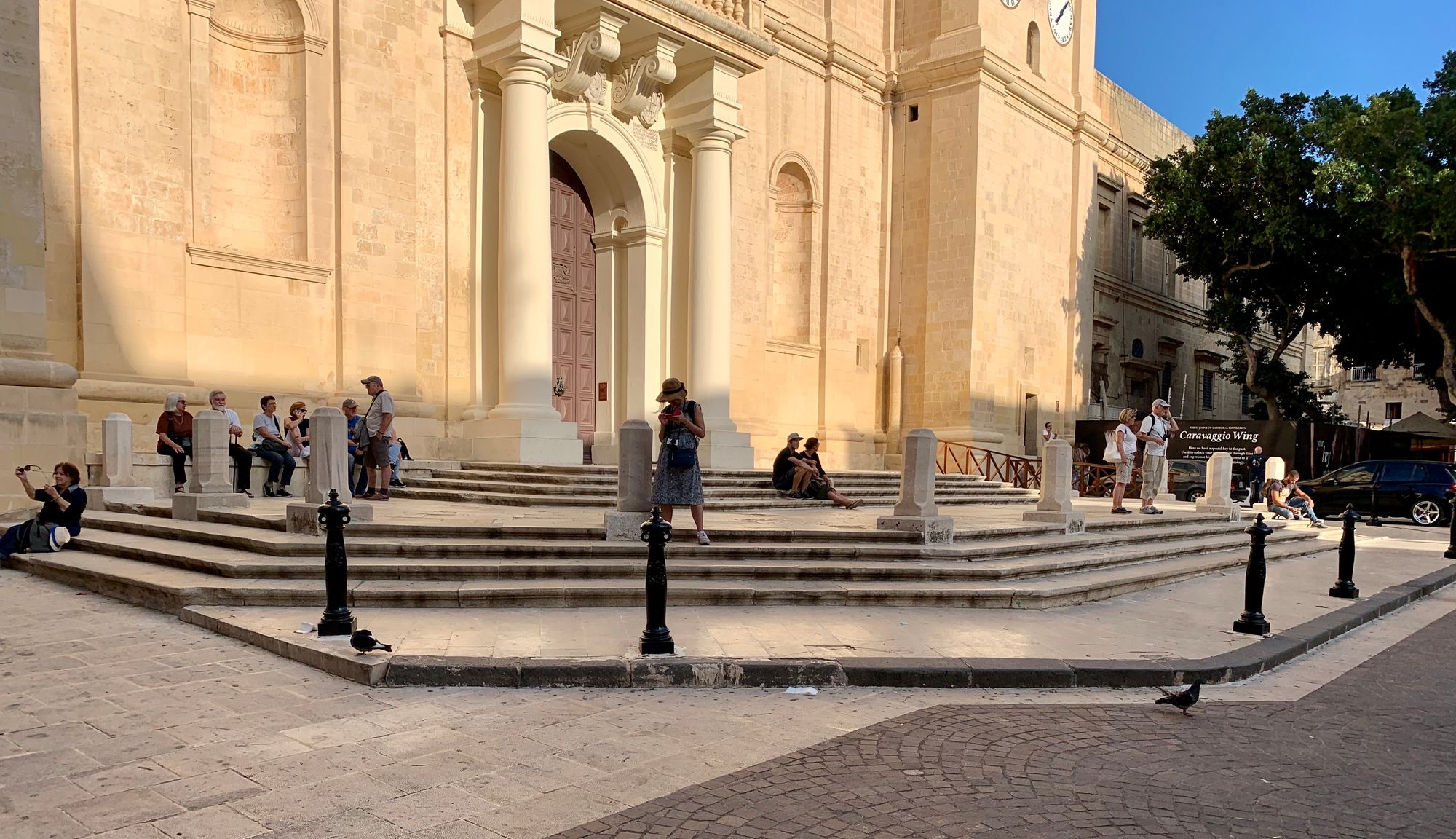 It is the mix of bollards and seating ledges/steps that make this second façade and plaza such a great gathering place for Cathedral visitors. Here, the bollards give people places to pause while providing a point around which to gather. Across the street is a plaza lined with cafes, which act as an easy destination in which to meet up, rest after a visit, or simply view the social activity on both sides of the plaza.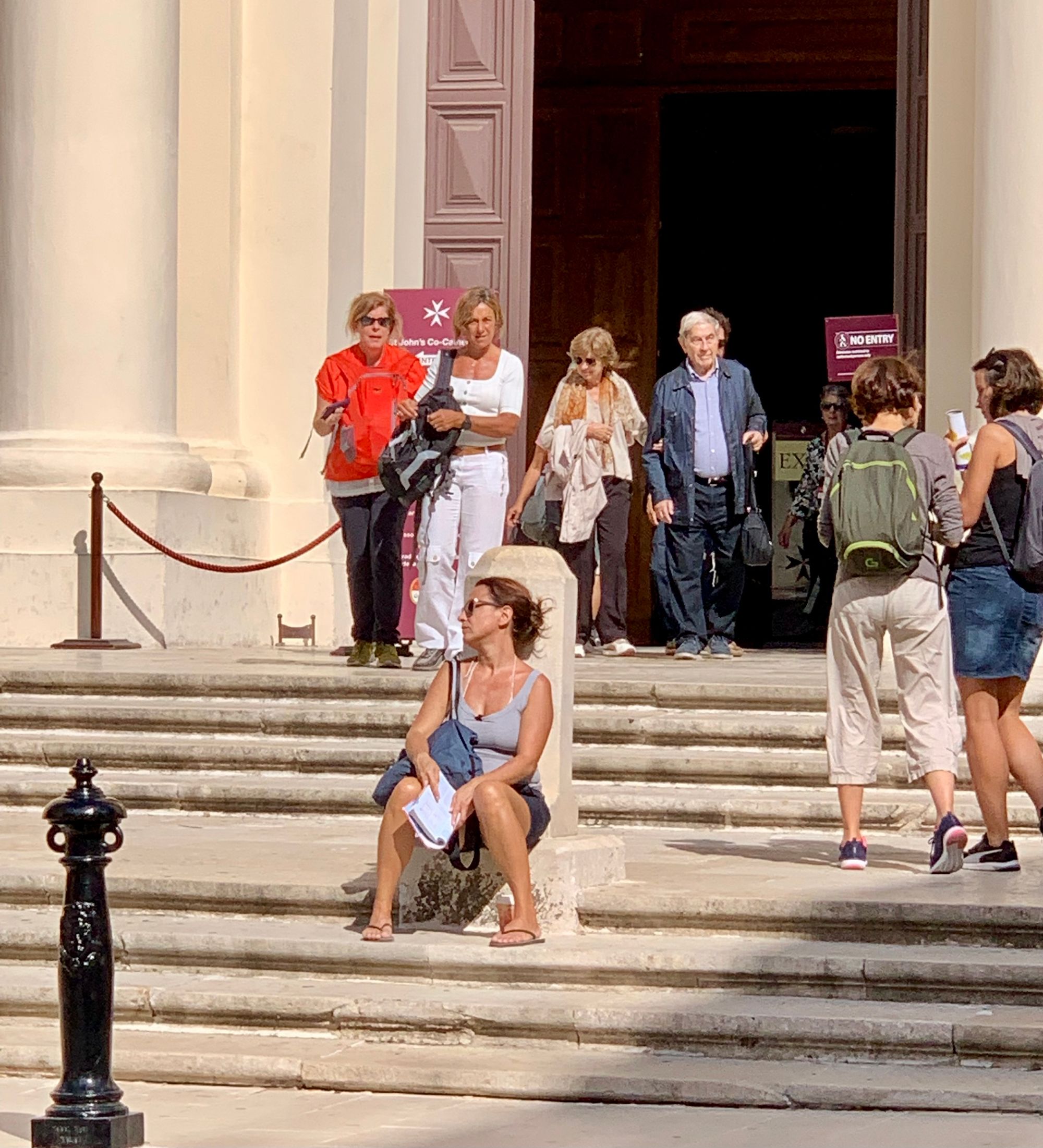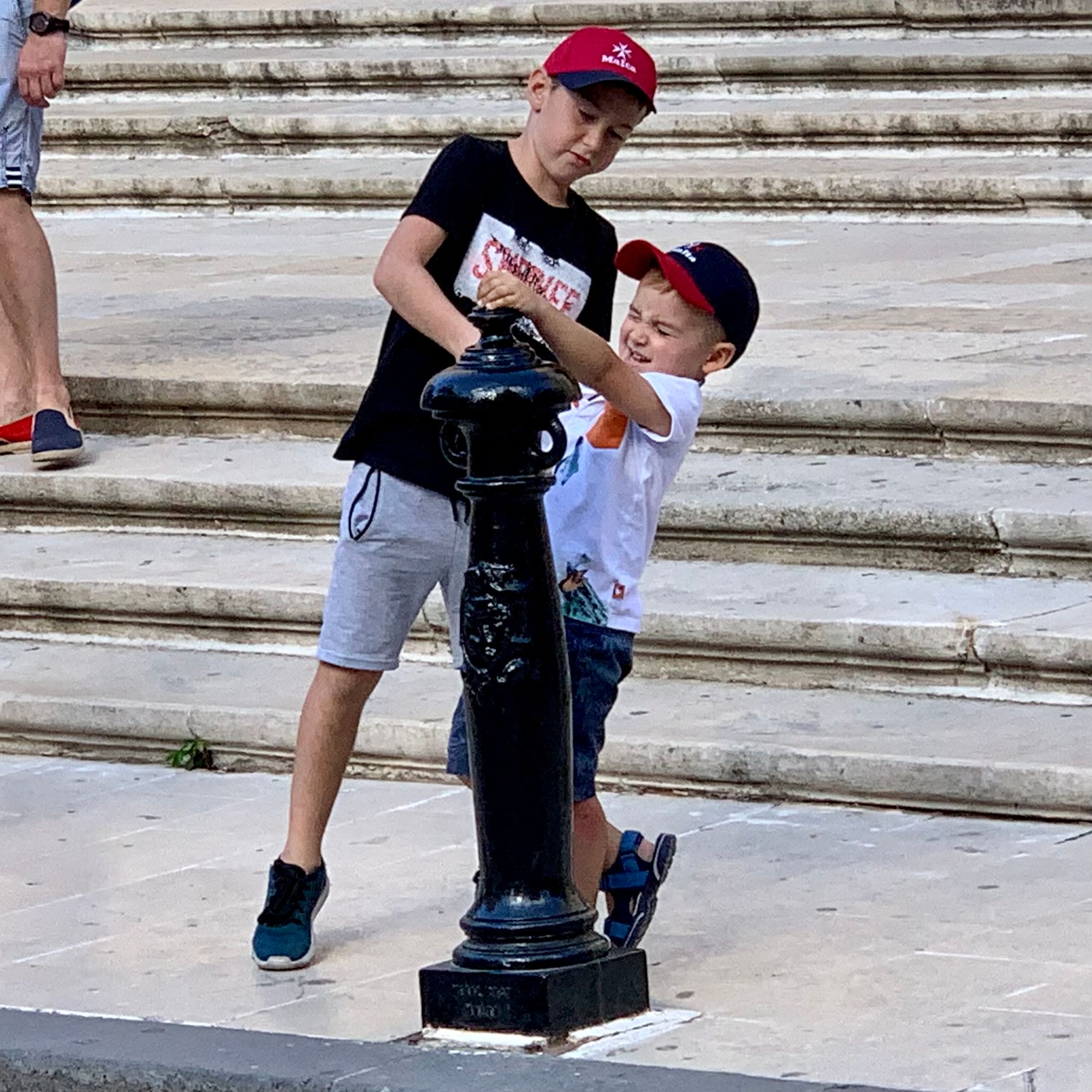 Though different from one another, the two plazas act as a cohesive square, all of which is reached most easily by a pedestrian streets leading into the plaza. The street blends in as part of the square, passing through and drawing people to the square while managing not to divide the space.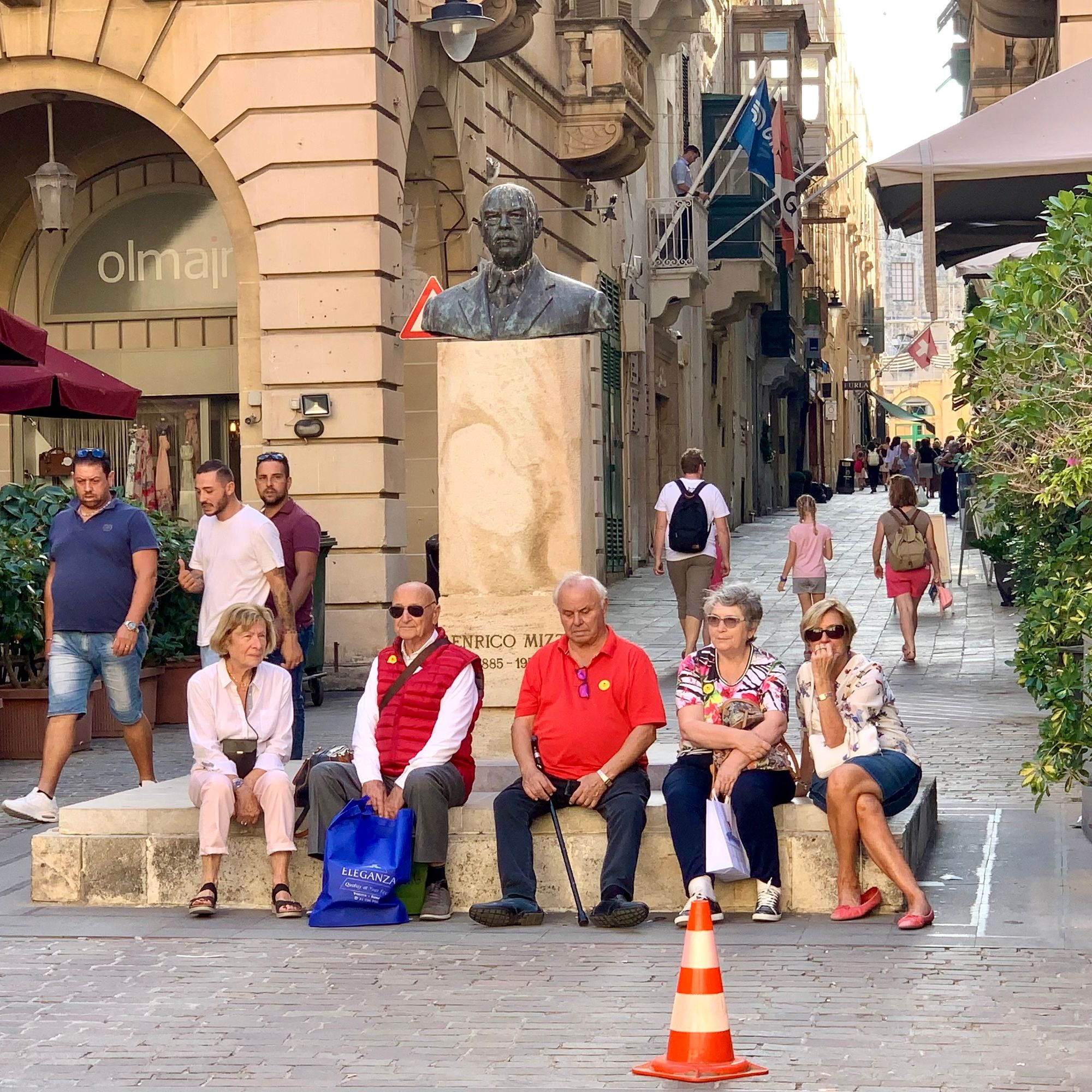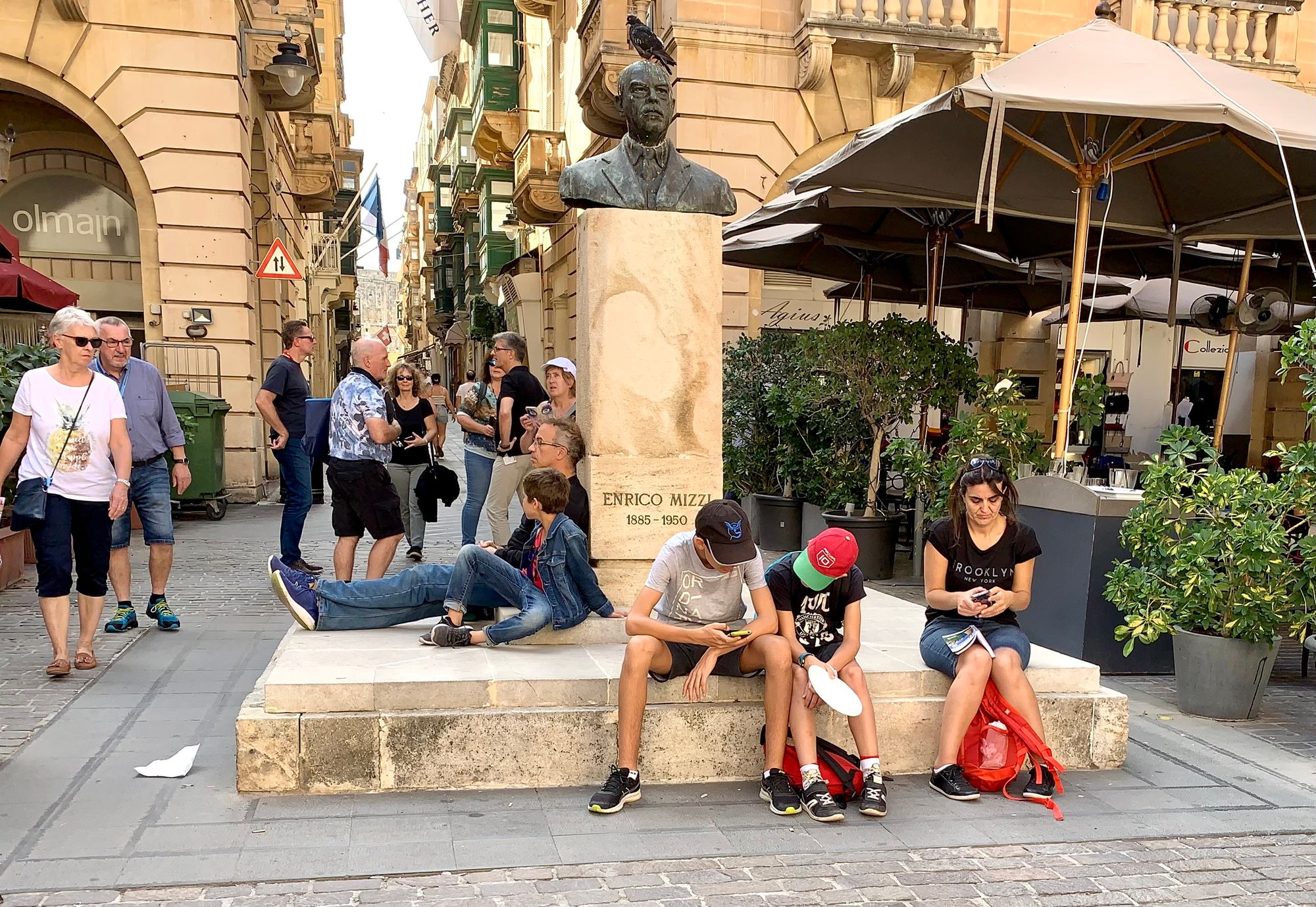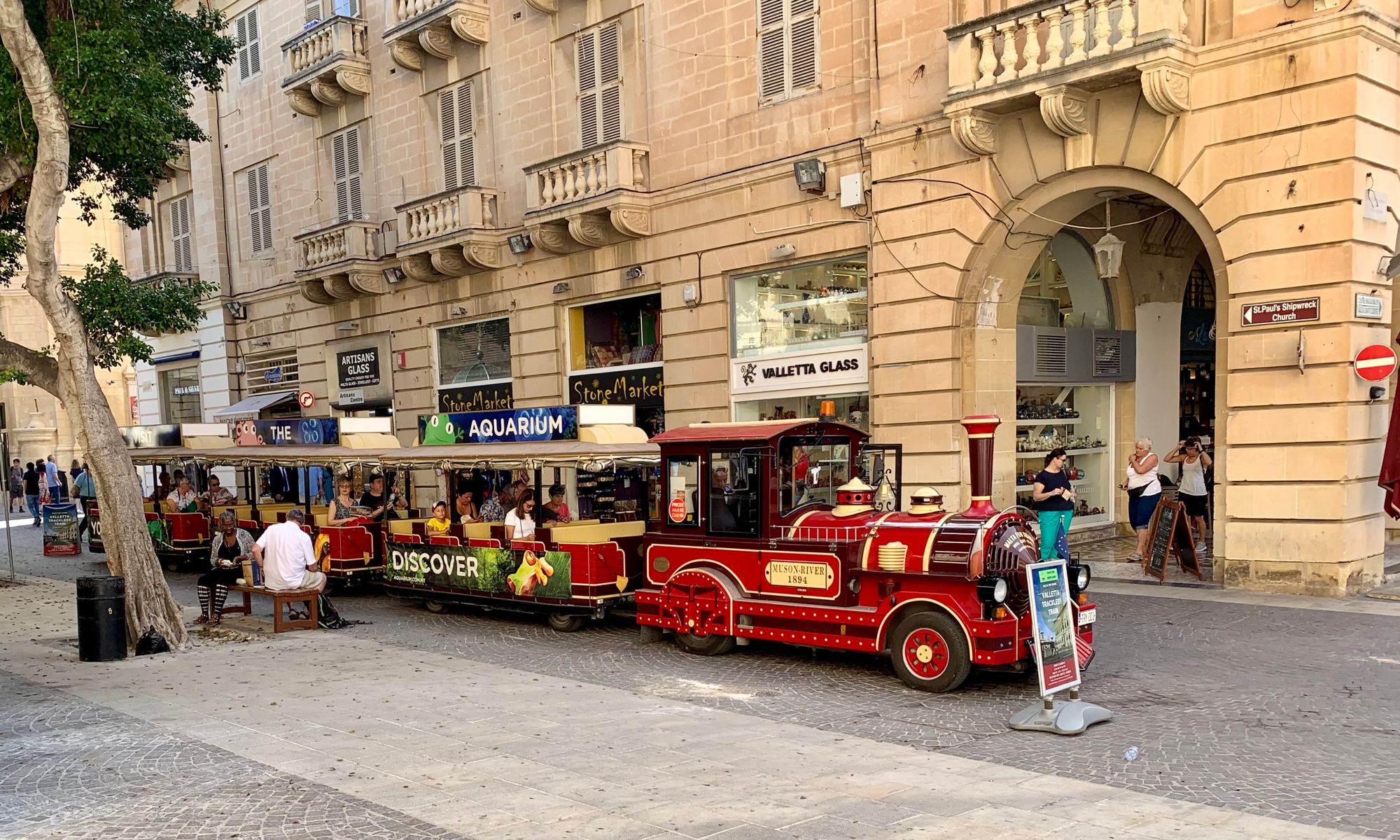 Takeaways - What we can learn:
Valletta is a placemaking success story, in large part due to its performance on these key factors:
There is ample seating available.
Important buildings connect with surrounding neighborhoods and spaces.
Gathering places welcome lingering outside of key destinations.
There are multiple smaller, connected destinations.
Bollards and sculptures encourage engagement, comfort and fun.
Destinations are triangulated with one another (e.g. cafés and steps made for sitting).
There are strong links between socially vibrant spaces.
---
Related Articles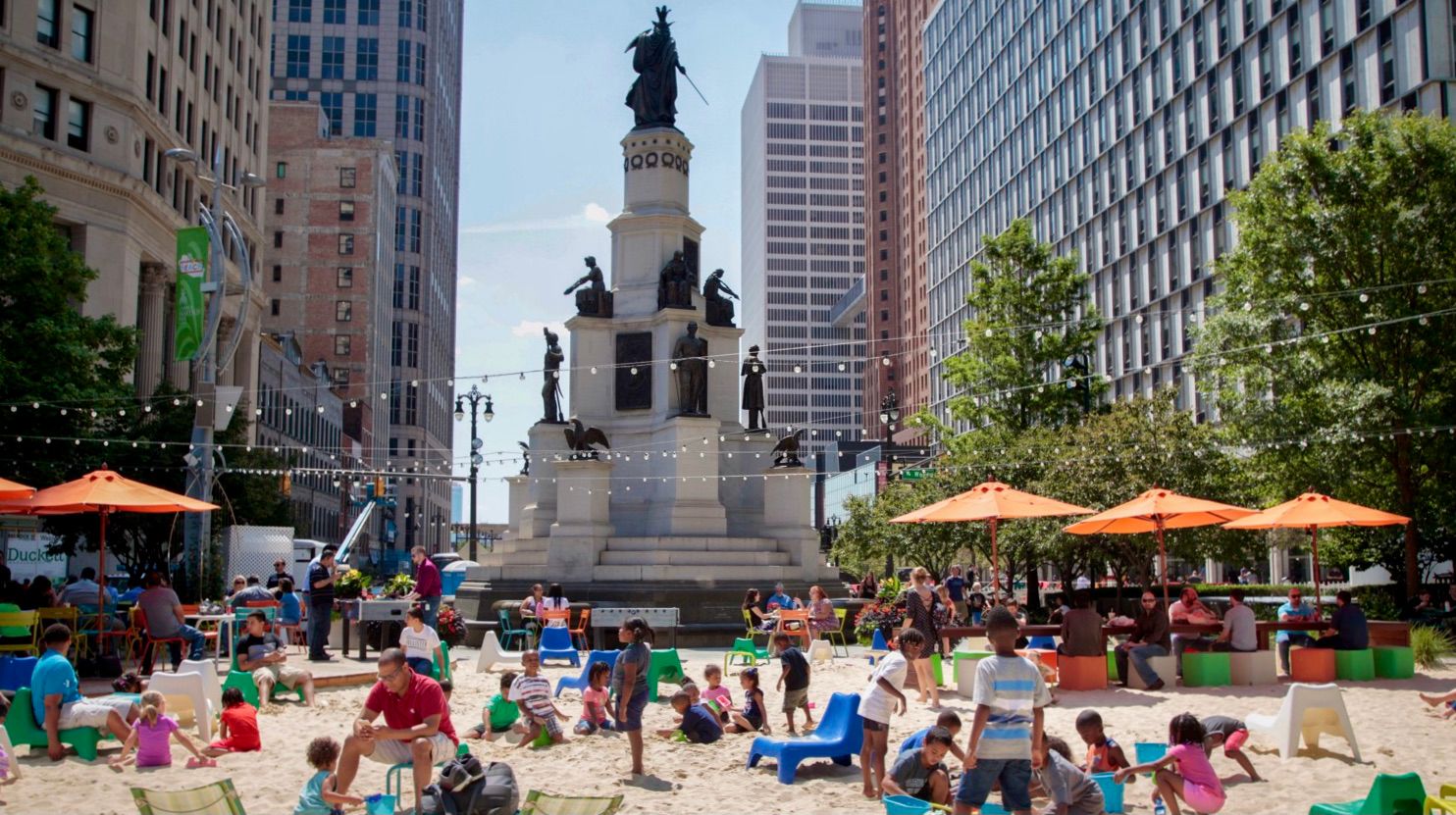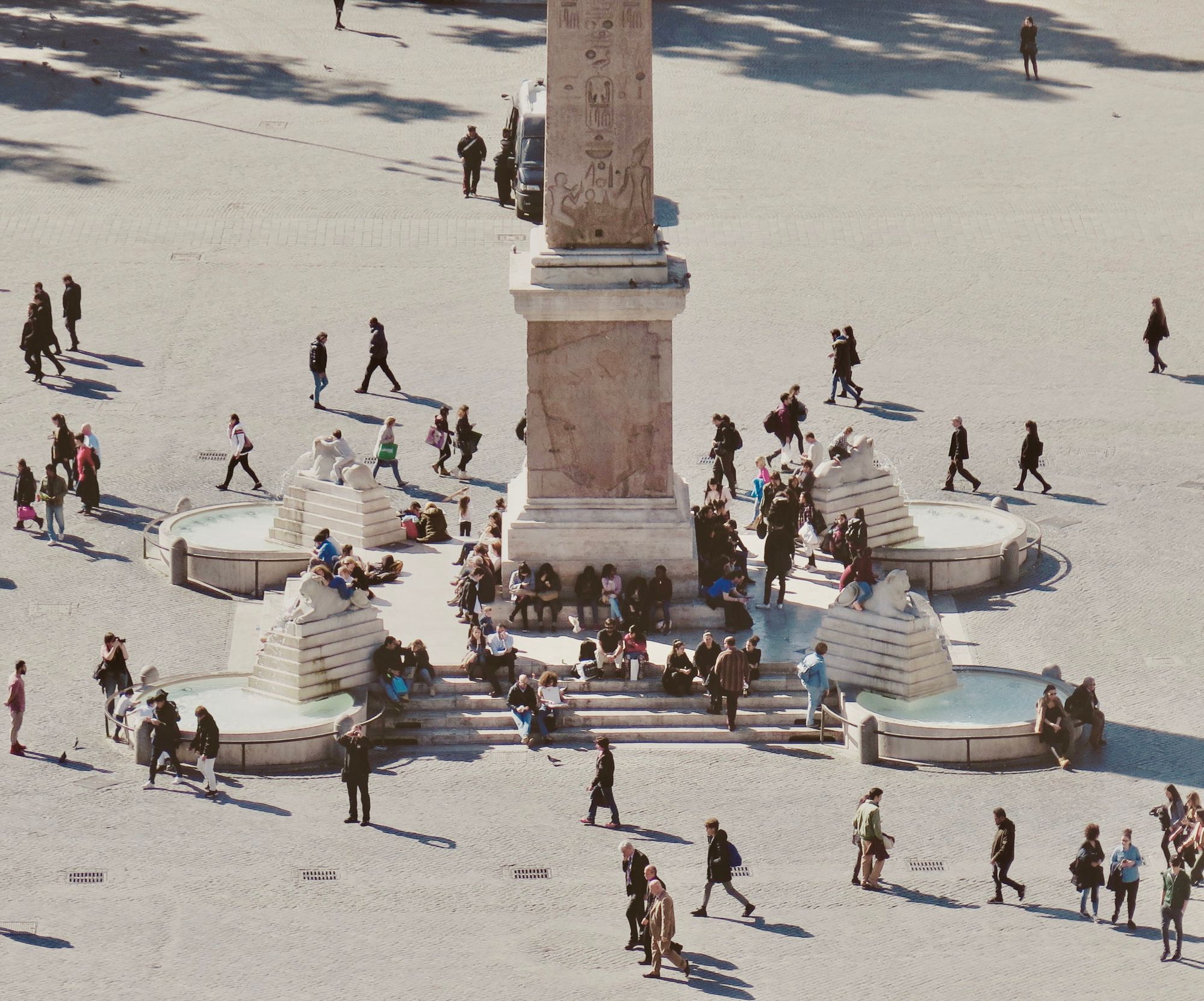 ---
Who we are, What we stand for and where do we think our future could be?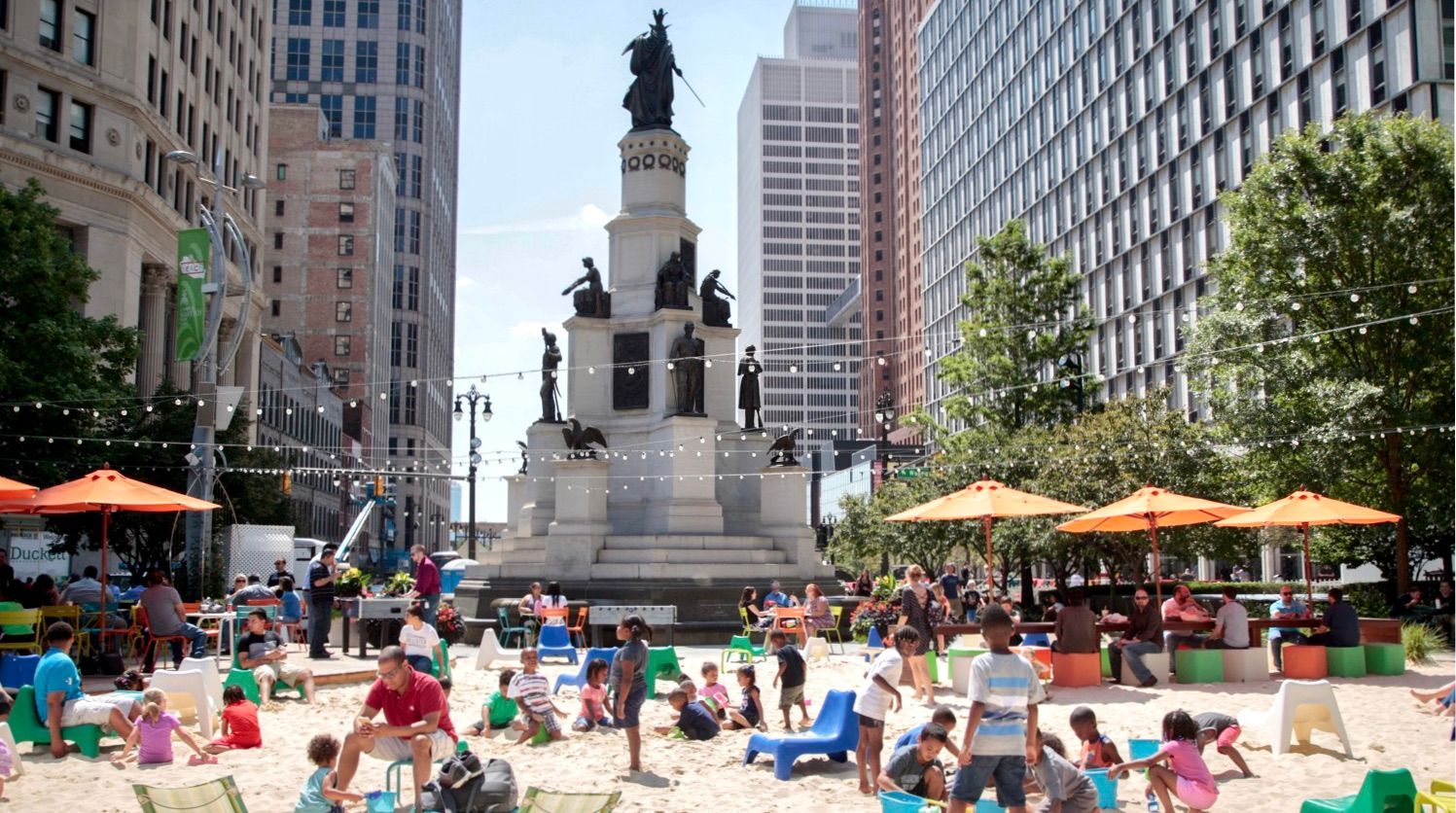 ---
The mission of the
Social Life Project
is to incite a renaissance of community connection in public spaces around the globe. Through our online publication, presentations, campaigns, and catalytic projects, we can create transformative impact on communities everywhere. Our work grows out of more than 50 years devoted to building the global placemaking movement. It is an initiative of the
Placemaking Fund
, along with
PlacemakingX
 — a global network of leaders who together accelerate placemaking as a way to create healthy, inclusive, and beloved communities. We gladly accept
donations
to advance our work.