Why Placemaking Can Help Facilitate the Change We Need
We are at a point where Covid-19, racial injustice, climate chaos, economic inequity, and social alienation are converging into an unprecedented catastrophe. People everywhere realize that current efforts to address these issues are tragically failing. More and more of us — especially young people — are beginning to demand bolder, bigger action.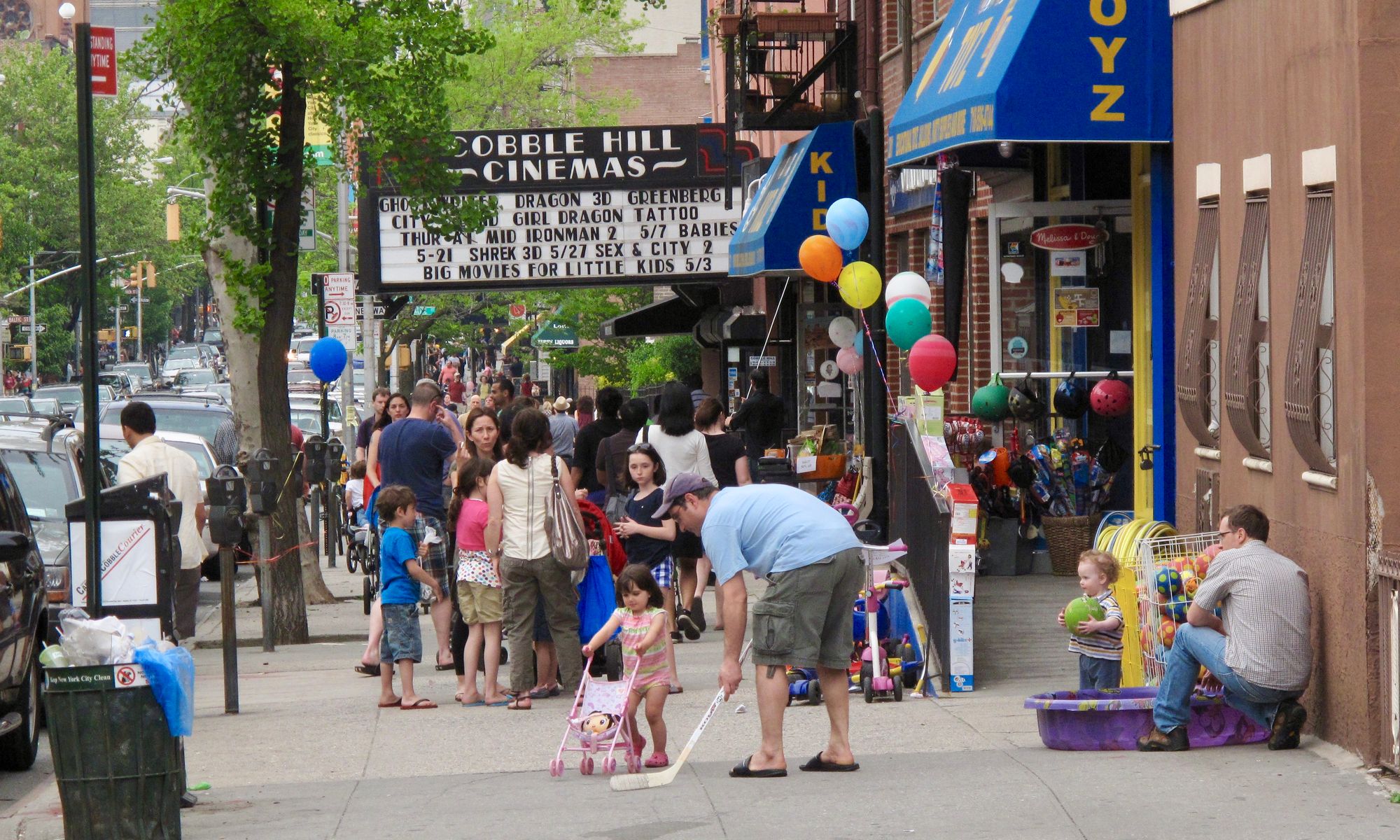 The problems we face are global in scale. Yet the most effective solutions can be found on the local level. The frontlines for social change today are in neighborhoods, villages, towns and cities. This is where people are already working to make their communities more safe, resilient, equitable, sustainable, connected, and in this time of a global pandemic, more responsible. This could add up to a massive movement remaking the world, creating a better future, so everyone can lead healthier, happier lives.
That's why Placemaking — the ways communities build and take care of their public realm— is not just another competing cause. Placemaking creates places where people gather, safely and discover all they share in common, which is the bedrock of inclusion and democracy. Placemaking provides spaces where people exchange ideas and take action together, which is essential for tackling pandemics, the climate emergency and economic inequity.
Based on 45 years of work in over 50 countries, we are convinced that sustained efforts by capable community groups make all the difference when it comes to sociopolitical, health, and environmental outcomes. The fundamental approach of Placemaking encourages a willingness to overturn conventional wisdom and discover fresh solutions. Over 3500 communities from Malaysia to inner-city Detroit have shown the ability of the Placemaking approach to reinvent public spaces as the heart of communities, which in turn builds momentum for tackling other problems.
Placemaking campaigns get results because people are energized by seeing improvements right in their communities, so they stay involved for the long haul. And people in other places are inspired to make similar changes in their own communities, awakening a wave of social transformation.
"We don't have a welfare problem, … an environmental problem, a crime problem, a climatic change problem, a population problem or an economic problem. And we don't have an educational problem. They are symptom, not disease. At bottom, we have an institutional problem, and until we properly diagnose and deal with it, all societal problems will get progressively worse…

There is simply no way to govern the diversity and complexity of twenty-first century society with separatist, specialist, mechanistic, seventeenth-century concepts of organization." — Dee Hock , Visionary Business Leader
New Placemaking Initiatives
We are embarking on what people in Silicon Valley call a "hard fork" — transitioning out of our existing organization to scale-up a new campaign to expand the global reach of Placemaking. Building on our record of success at Project for Public Spaces, we are developing a new enterprise called the Placemaking Fund. It is a small foundation that was launched just over a year ago, two inaugural programs to equip communities with the tools and techniques they need to get Placemaking projects off the ground. In that short period of time there has been significant success in both programs.
PlacemakingX is a network of more than 1000+ thought leaders guiding 16 regional networks from more than 70 countries who exemplify the power of Placemaking.
Social Life Project highlights the most successful examples of community empowerment happening around the planet, sharing insights from folks who make things happen.
" People are deeply nourished by the process of creating wholeness." 

— Christopher Alexander, from A Pattern Language: Towns, Buildings, Construction
We believe this new dimension of our work helps set the stage for large-scale social change. Human life on earth cannot be preserved through technical expertise alone — we need to enlist the participation and deep experience of entire communities.
Our Theory of Change: Placemaking + Place Governance = Transformative Change
Placemaking initiatives deconstruct business as usual by sparking a process of ever-greater inclusion and collaboration in a community.
This transforms how decisions are made and opens up opportunities for the next critical phase of Placemaking — Place Governance. A cooperative model for getting things done, Place Governance weaves government and community together to create practical strategies for a better future.
Many times the biggest obstacle to achieving a community's aspirations are professionals in government agencies and various disciplines, including engineers, planners, designers, or economic development specialists. All too often, these professionals are stuck in silos and resist ideas about trying something new, which thwarts everyday people from applying their own creativity and expertise to turn things around.
Thankfully, Place Governance is emerging as a critical tool to bust through this logjam. Restructuring government around "places" boosts grassroots expertise in decision-making and wider collaboration among diverse groups in a community. This potent combination of Placemaking and Place Governance seeds possibilities for dramatic change in communities, which we call transformative agendas.
Transformative Agendas in a Nutshell
While local in focus, the success of the agendas below in making communities everywhere more walkable, more sociable and more inclusive can collectively create major impact.
Bring Back the Public Square
Squares are the common ground where people connect as citizens, friends and neighbors — which is why they have played a major role in city life throughout history. We need to reinvent them as anchors for social interaction in the 21st Century. Parks, business districts, market squares and other public spots can become the foundation of essential social interaction.
Markets Serve as the Center of Social Life of Neighborhoods
Markets — especially local markets — are time-honored places where people naturally mingle. Becoming intentional about the pivotal role they play can help provide local jobs, create successful businesses and build cohesive communities.
Rethinking intersections, corners, crosswalks, main streets and entire city blocks will transform towns and cities. Rather than just moving traffic, they can serve as gathering places that promote social connection and commerce.
Good Architecture Can Create Great Destinations
We need to use the talents of designers to help create places where communities come together. Schools, libraries, government buildings, religious and cultural institutions could all take on bigger roles in fostering social life. Imagine turning a schoolyard, branch library or city hall into a convivial destination which includes a market, coffee kiosk, playground, art gallery, yoga studio and more.
The Emergence of New Urban Districts
College campuses, entertainment zones, hospital complexes, neighborhood commercial centers and large-scale developments such as innovation districts can become important hubs of social activity that complement rather than compete with traditional city centers.
Waterfronts Express a City's Unique Identity
The best waterfronts showcase a city's rich history by offering multiple uses that result in a dynamic place to live, work and play. Mixing commercial space, entertainment venues, parks, plazas or markets, they become the city's living room and express its unique identity. That's why waterfronts often stand out as special spaces the whole community enjoys.
Museums Spark Our Imaginations
More than storehouses of artifacts, museums and other cultural institutions can become cultural hubs that enrich the imagination for people of all ages. This can be easily done by extending their presence into the community, encouraging activities that can give a unique identity to neighborhoods.
Strengthen Assets that Express a City's Character
The potential for enlivening a city is limitless. Murals, water fountains, sculpture, play structures, games, plazas and small parks, kiosks, vendors and storefront displays, bus stops are just a start.
Create Opportunities for those most Impacted
If everyone in a community is cared for and can be part of the community life, then   the outcome can be a healthy environment for all
Make it Fun
When everyone is involved and feeling engaged and empowered, the having fun involves everyone.
The Mission of PlacemakingX & Social Life Project
The guiding principle of The Placemaking Fund is to elevate communities from inadequate to extraordinary. In other words, to turn everything upside down to get it right side up. This is also a key strategy for overcoming the global catastrophe bearing down on us.
Launched by a new generation of Placemakers working alongside the leadership team that created Project for Public Spaces and the Placemaking movement, this new organization is guided by the pioneering work of Jane Jacobs, William H. Whyte and Margaret Mead.
Our work right now consists of two cross-fertilizing initiatives that aim to transform the world by transforming communities:
PlacemakingX
PlacemakingX is powered by a group of 100-plus global pioneering leaders, which includes our start-up team, senior advisors, and key regional leaders. Together with a fast-growing network of more than 1,000 advocates around the world, our mission is to propel Placemaking as a global collective-impact movement.
An early focus of PlacemakingX is to foster and focus "Placemaking Weeks" around the world. These electrically-charged events showcase leaders, best practices, and case studies that inspire participants to share their own experiences and tools.
These initiatives are being created by impassioned people with a wide range of skills and experiences. They understand that changing the world can only be done through collaborative methods.
PlacemakingX systematically supports the burgeoning networks behind these events, enabling them to scale up and multiply. "X" signifies the multiplier effect that a global network can provide. We convene thought leaders — virtually and in person — to develop plans of action that cement ties between their work and the overall mission of other social movements.
PlacemakingX employs two main strategies to move these efforts from occasional events to sustained campaigns:
Regional networks, which exponentially build capacity in a community, region or country;
Critical transformative agendas: A website and communications campaign, which serve as the collective-impact platform to amplify and accelerate the Placemaking movement.
Social Life Project
The vision of the Social Life Project is to create a renaissance of community connection by highlighting how simple elements such as seating, intersections, sidewalks, water features, and bollards add up to great public spaces that bring us together.
We share insights from communities all over the planet as well as lessons on what went wrong with unsuccessful efforts. This empowers local communities, who can modify and prototype these examples based on their own needs. Capitalizing on personal networks and our vast bank of photos and documentation from over 40 years of studying public spaces, we offer trainings, workshops, exhibitions, publications, and other platforms to share this body of knowledge far and wide.
---
Like all of our work, these articles are constantly evolving. We encourage you to be part of this effort.
The mission of the
Social Life Project
is to incite a renaissance of community connection in public spaces around the globe. Through our online publication, presentations, campaigns, and catalytic projects, we can create transformative impact on communities everywhere. Our work grows out of more than 50 years devoted to building the global placemaking movement. It is an initiative of the
Placemaking Fund
, along with
PlacemakingX
 — a global network of leaders who together accelerate placemaking as a way to create healthy, inclusive, and beloved communities. We gladly accept
donations
to advance our work.