Stockholm's Kungsträdgården has everything one could want in a great square. It features an esplanade leading from the city center to the waterfront, as well as a large water feature that doubles as a major event space. It has a performance stage and amphitheater seating for events. The space becomes a skating rink in the winter. It's also well-connected: Two parallel promenades lead from this green oasis in the center of the city down to the waterfront.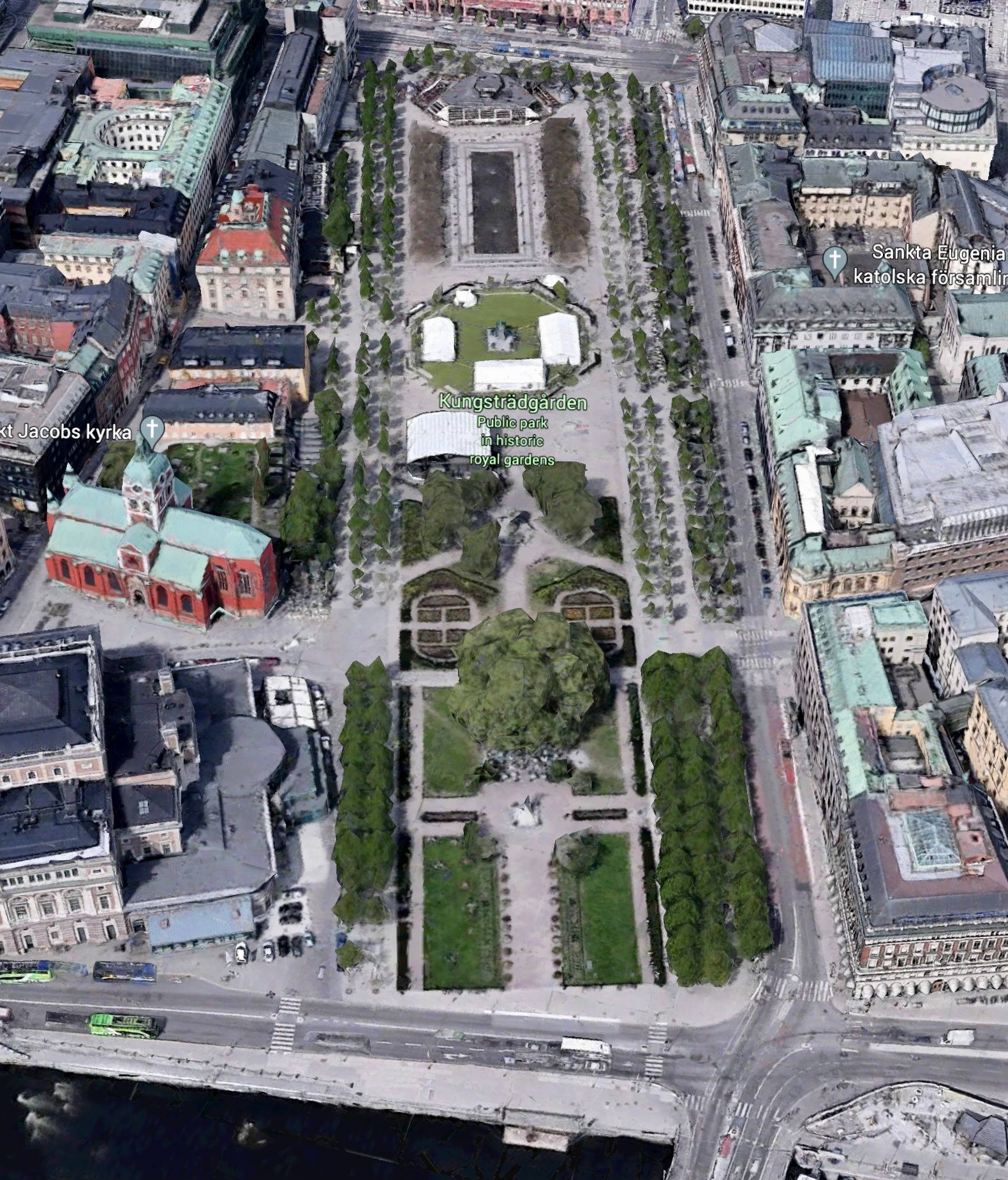 Kungsträdgården is unique in that it is designed to have various "rooms," including gardens, fountains, and grassy areas, all of which offer flexibility and space for a vast array of activities. It also connects multiple parts of the city to the waterfront and the historic areas of Stockholm.
All together, these elements add up to one of the most diverse and important squares in Europe, and place it on our list of Great Squares. It is a space that has changed quite a bit over its lifetime -- we originally wrote about it after it was redesigned in 1998. Today, we are revisiting Kungsträdgården, highlighting what makes it such an excellent gathering place in the heart of Stockholm.
Water Feature and Event Space
In the upper part of the square, a major water feature offers a memorable place to sit, splash, or, from time to time, enjoy events and programming. The design of the fountain makes it multi-functional, and the steps that surround it invite lingering and people-watching.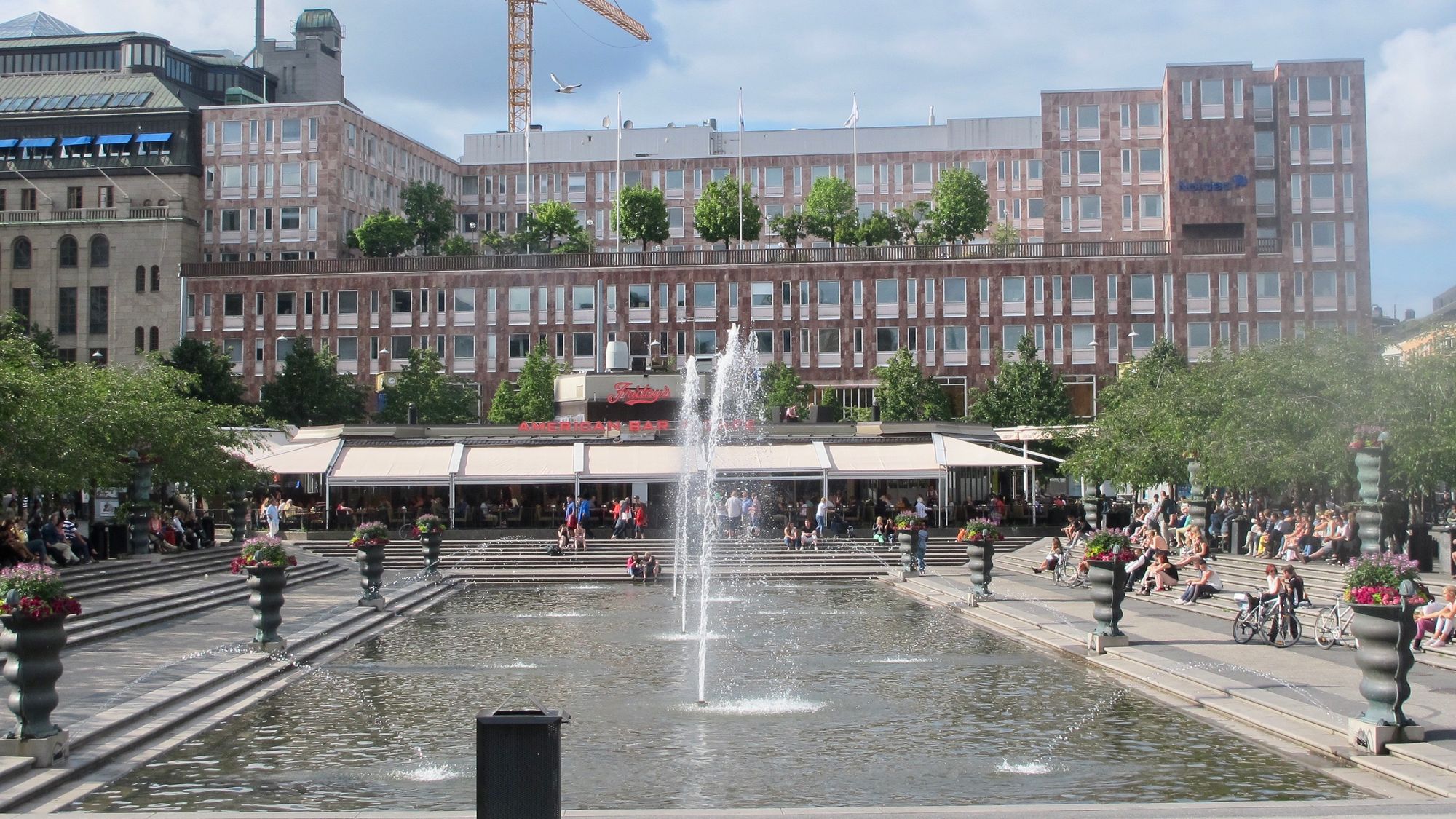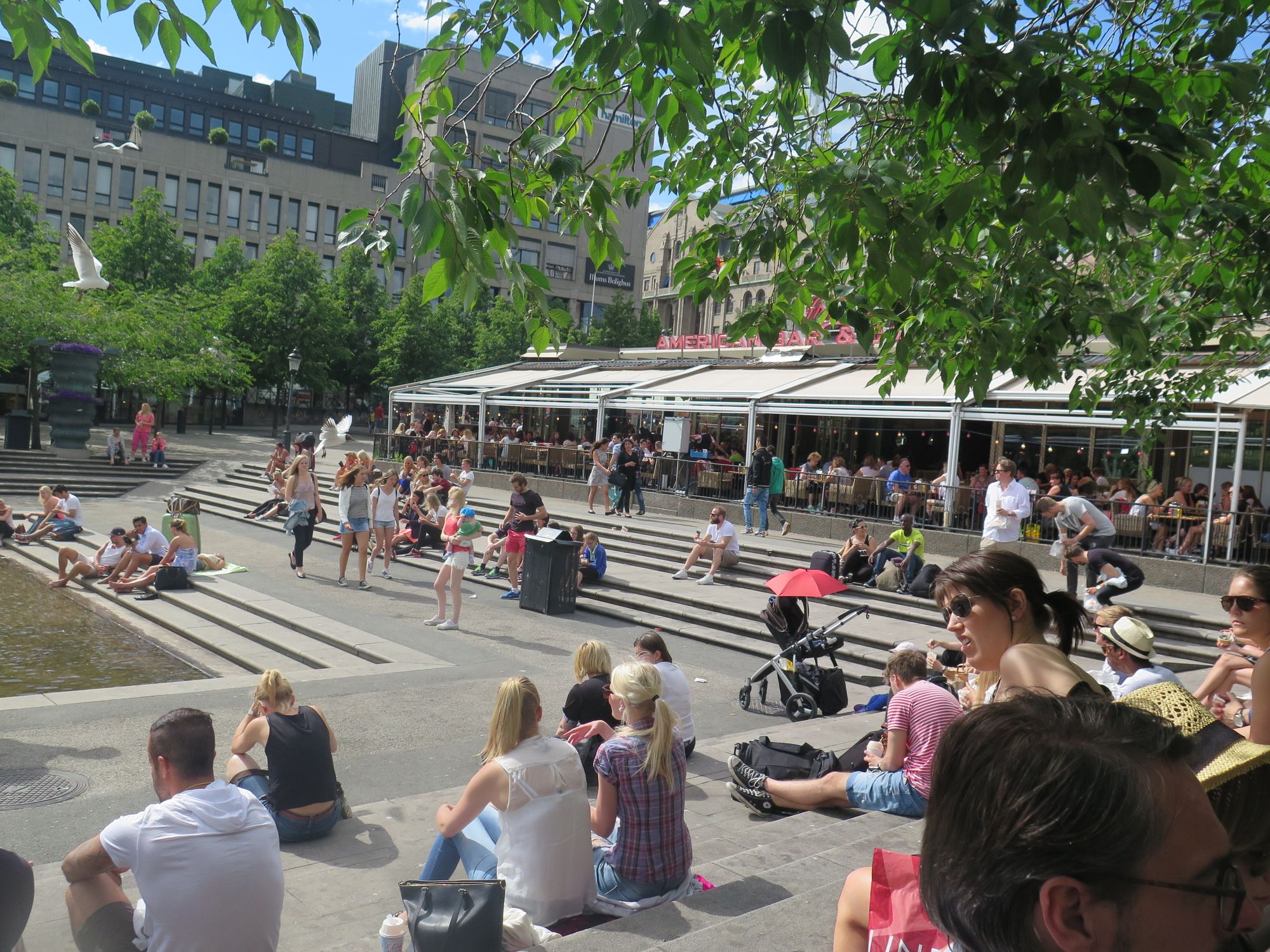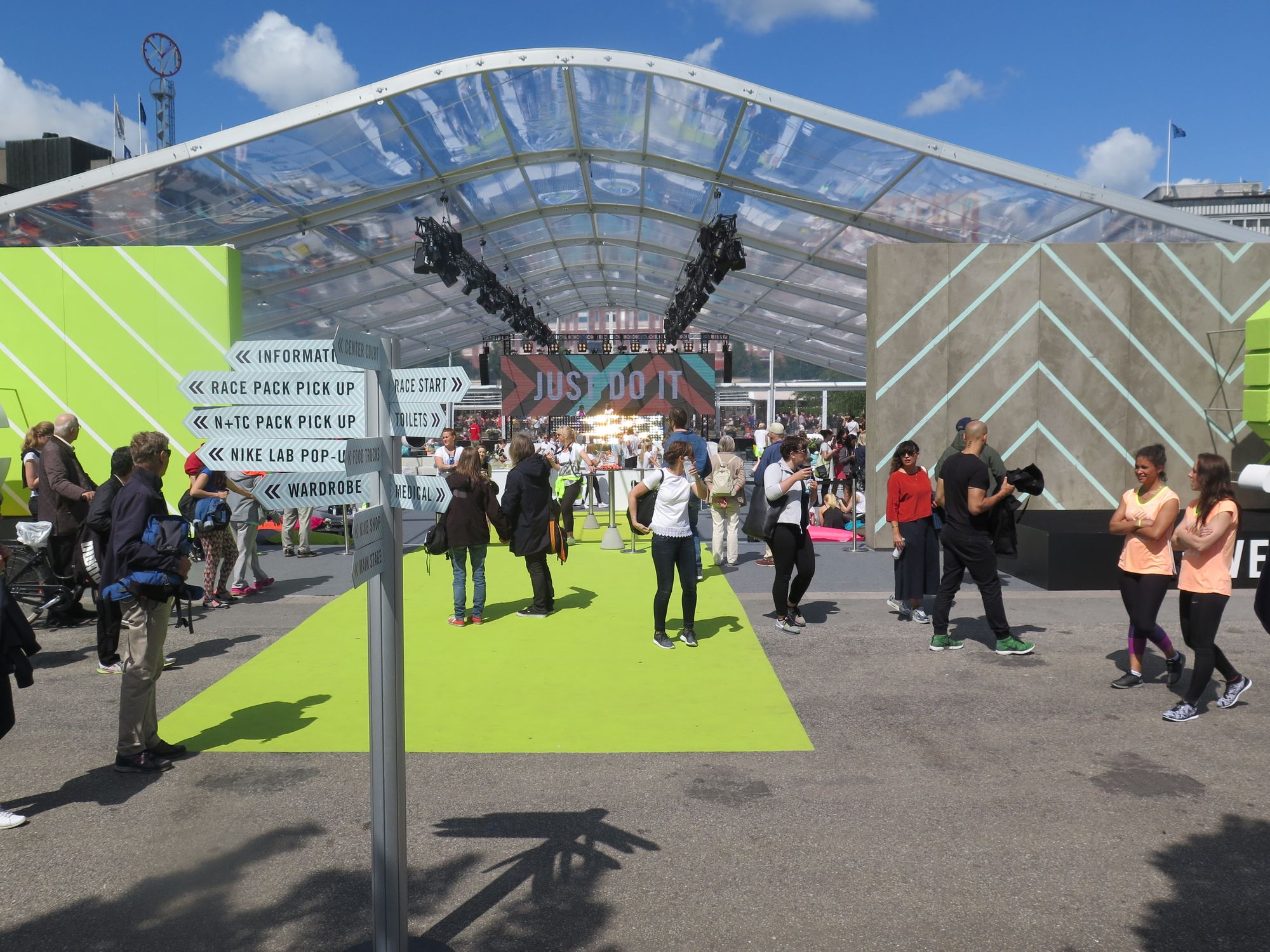 The Main Stage and Central Gathering Place
Nearby to the fountain is a stage that anchors Kungsträdgården as a place to meet up or check out some live music. It offers ample space for different types of events, whether they call for a dance floor or lines of benches for the audience!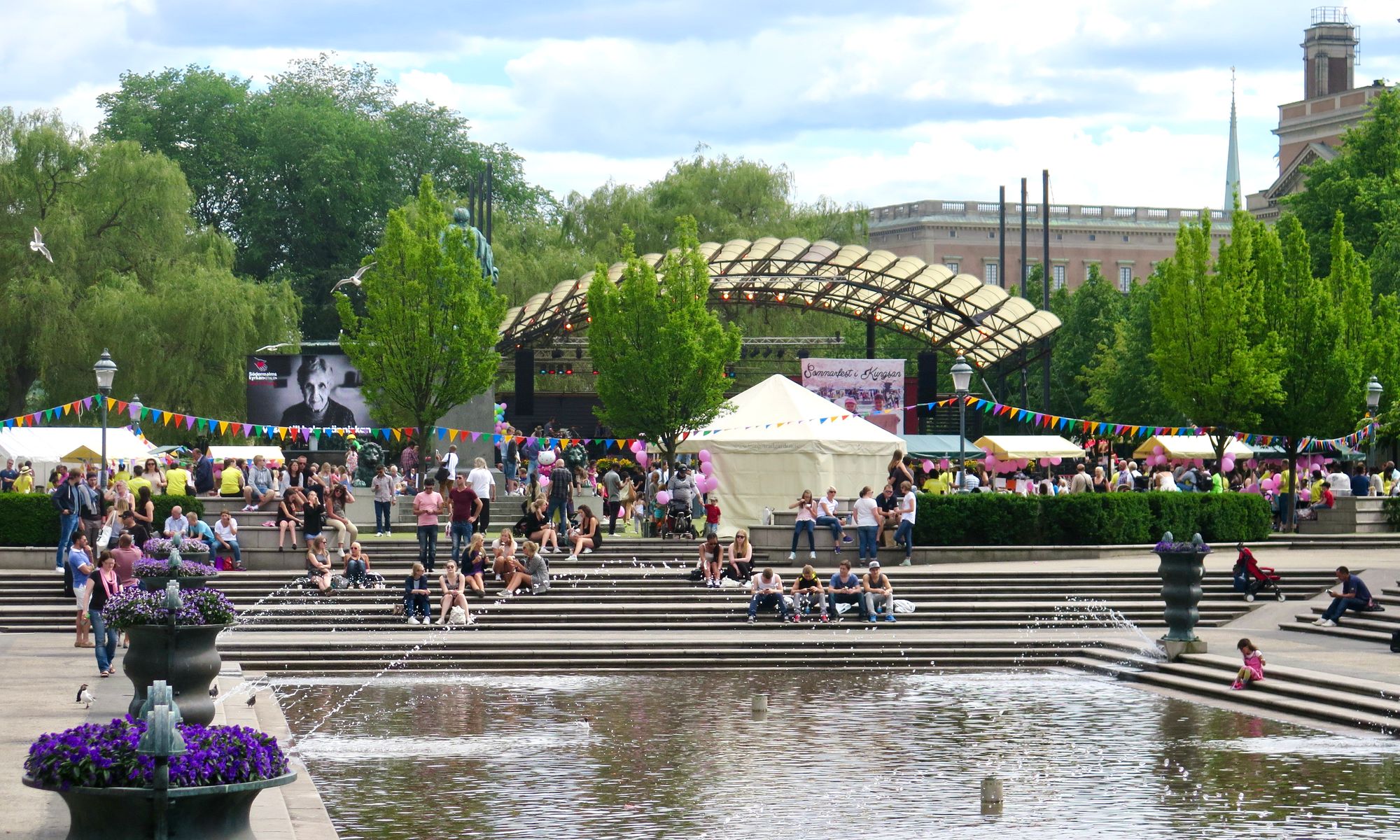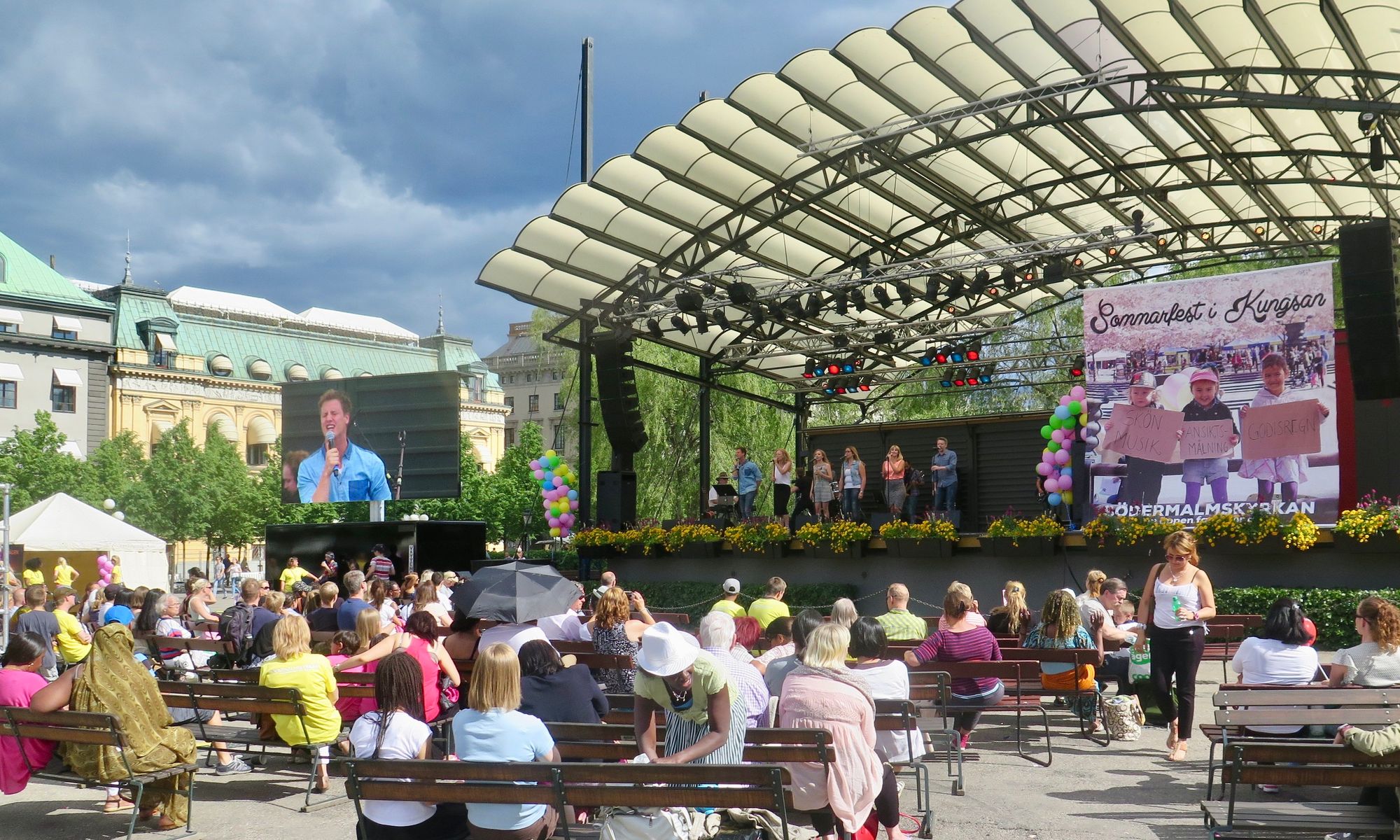 Central Area - Amphitheater
Circling the center of the Kungsträdgården is a ring of ledges for sitting: These ledges are a simple but well-used viewing point for the many goings-on that occur in the square year-round. More recently, turf was added to this space; a significant upgrade from the pea gravel that was used before. Now, people can comfortably lay down, play, and spread out more comfortably than ever before.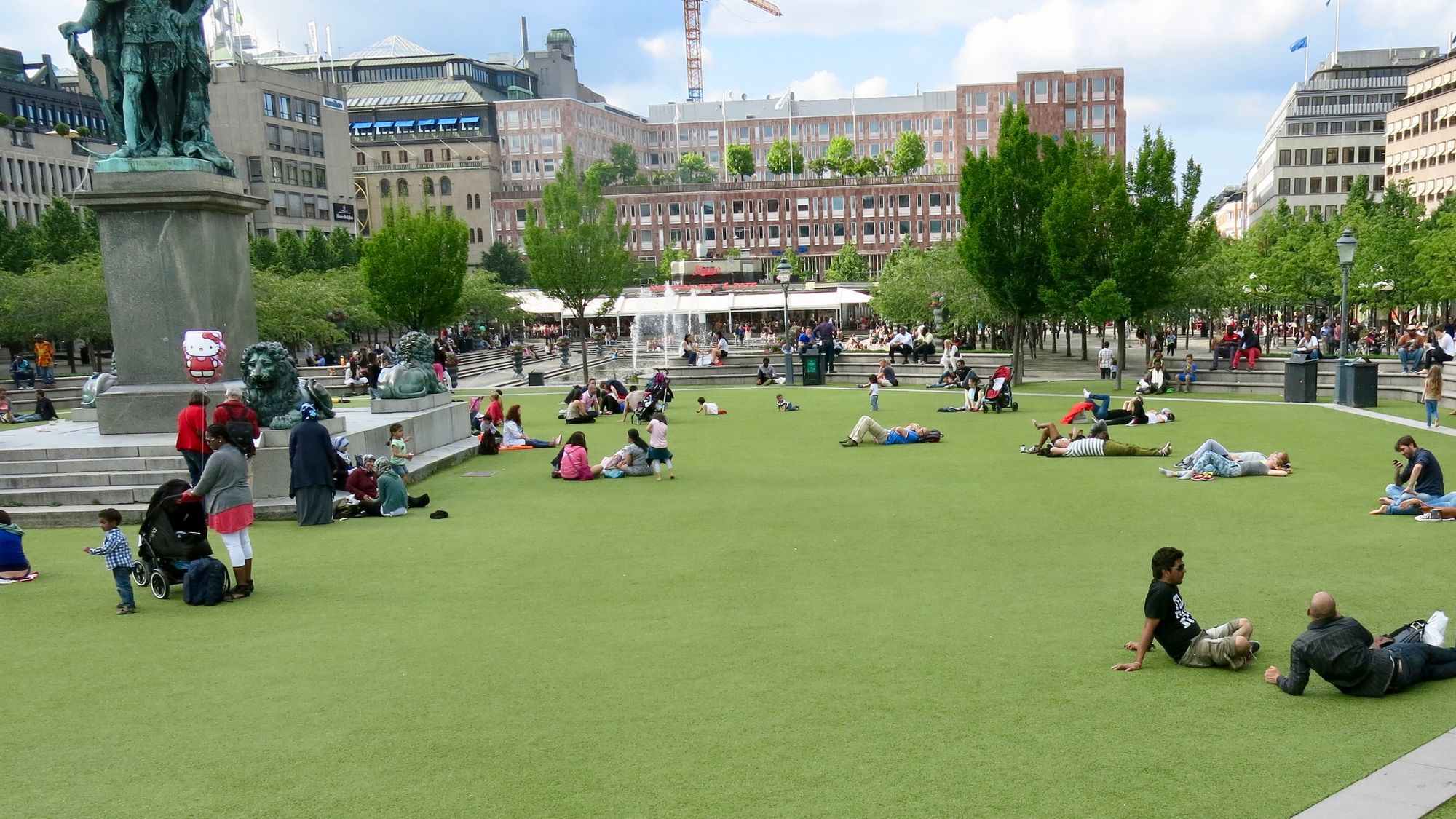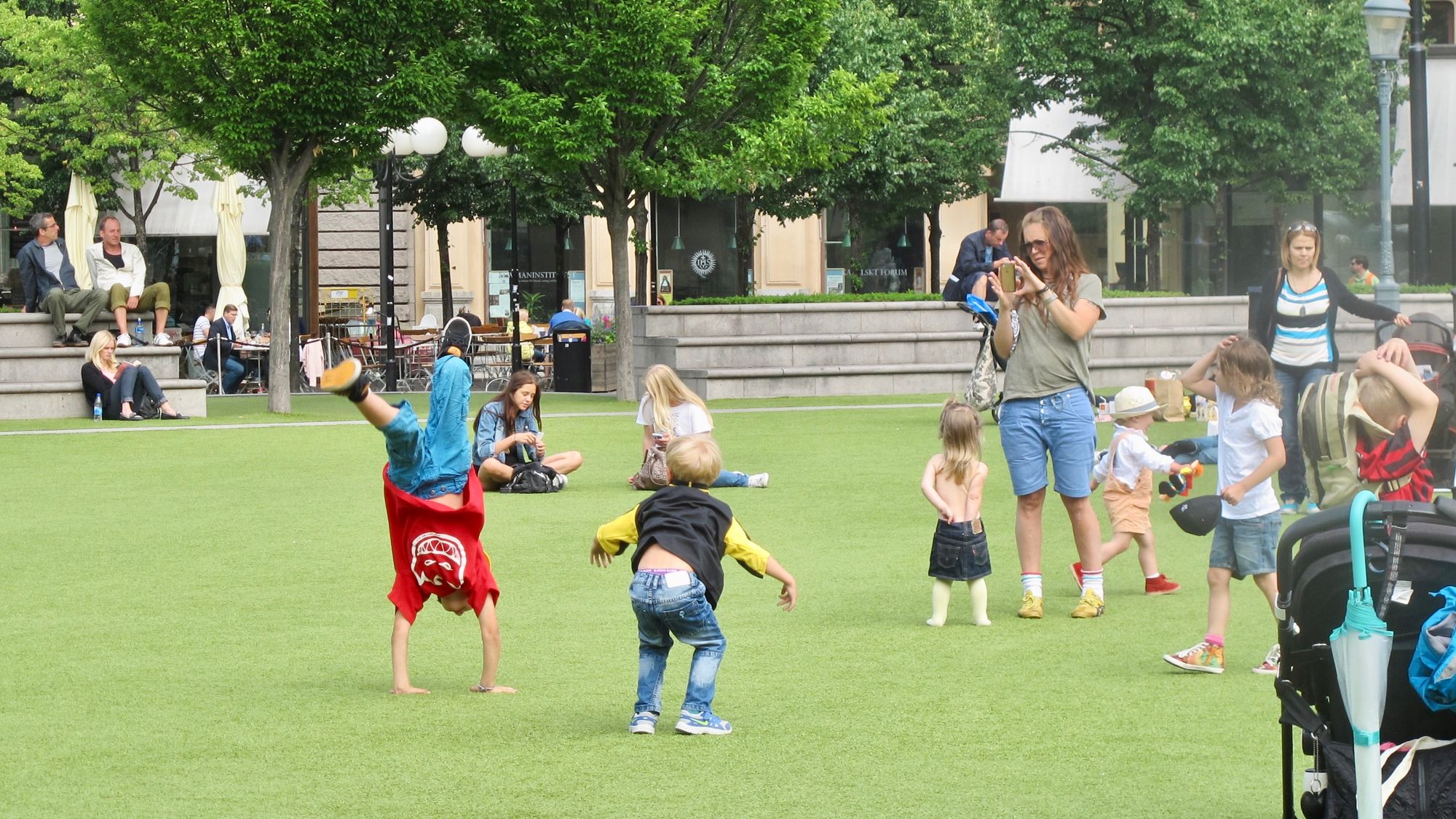 The ledges around this central space provide a great additional perch to complement any benches set up for events. Because the square is so well-programmed, it is crucial to have ample seating for those actively participating or for those who would rather watch from afar.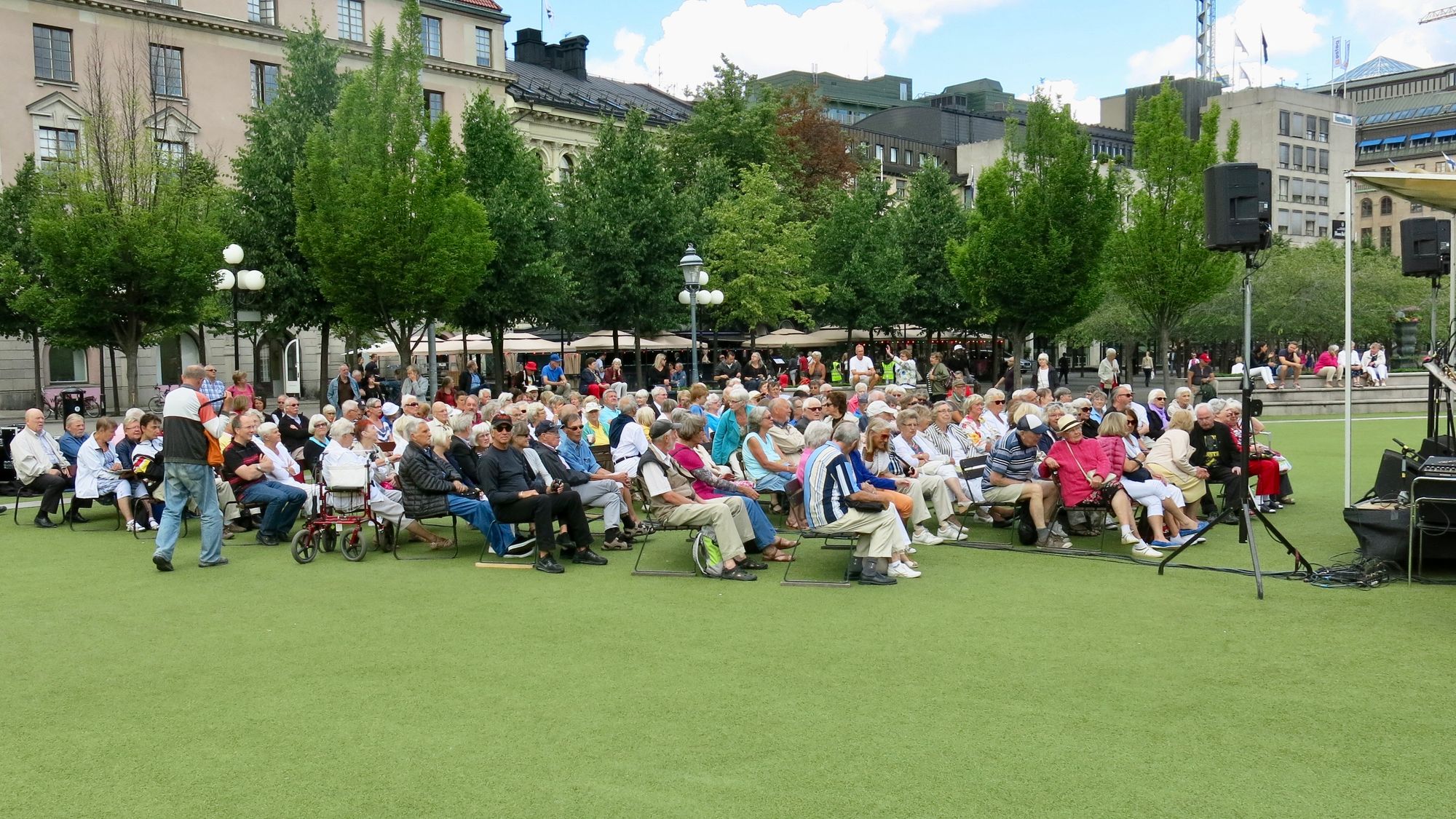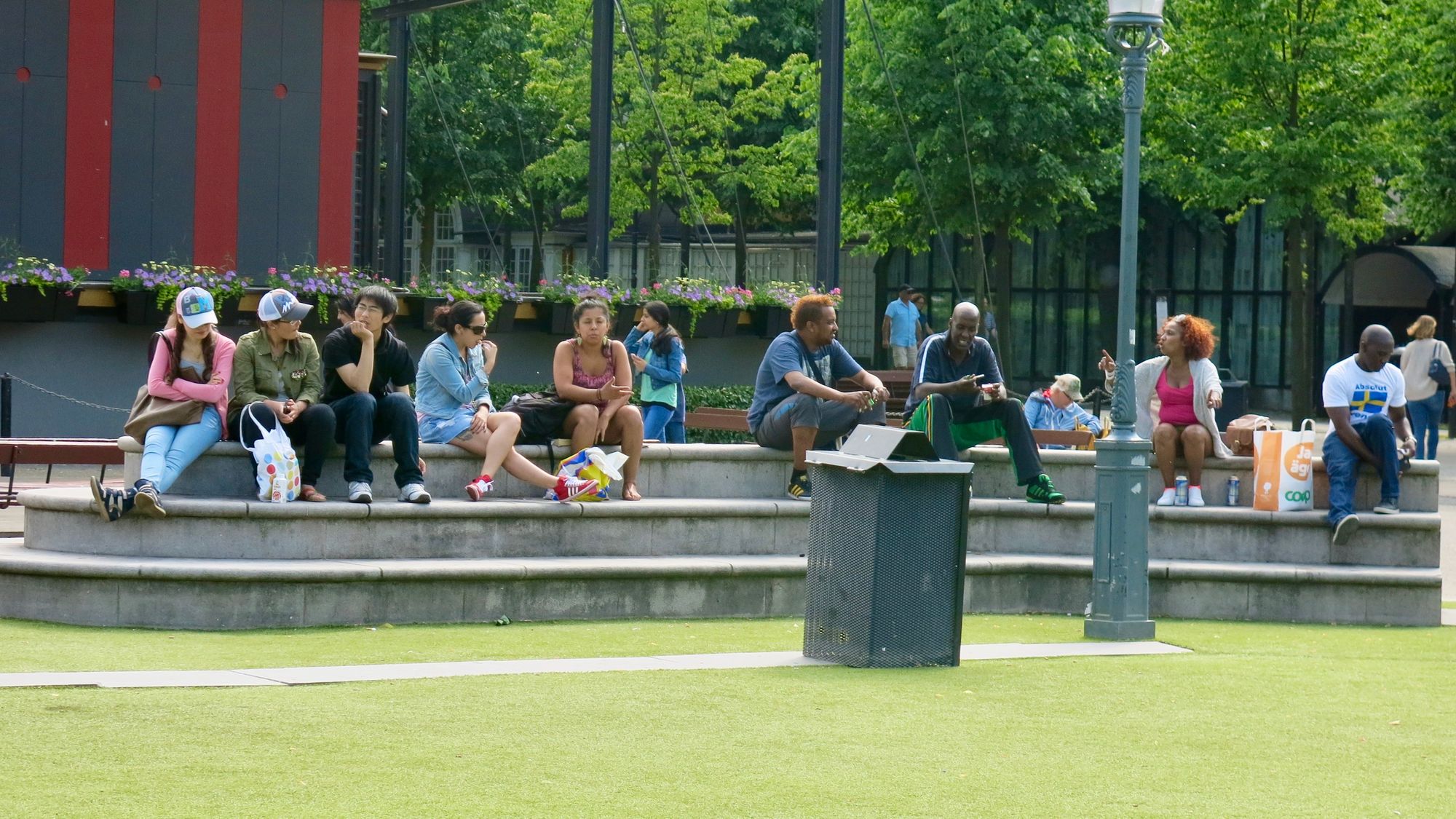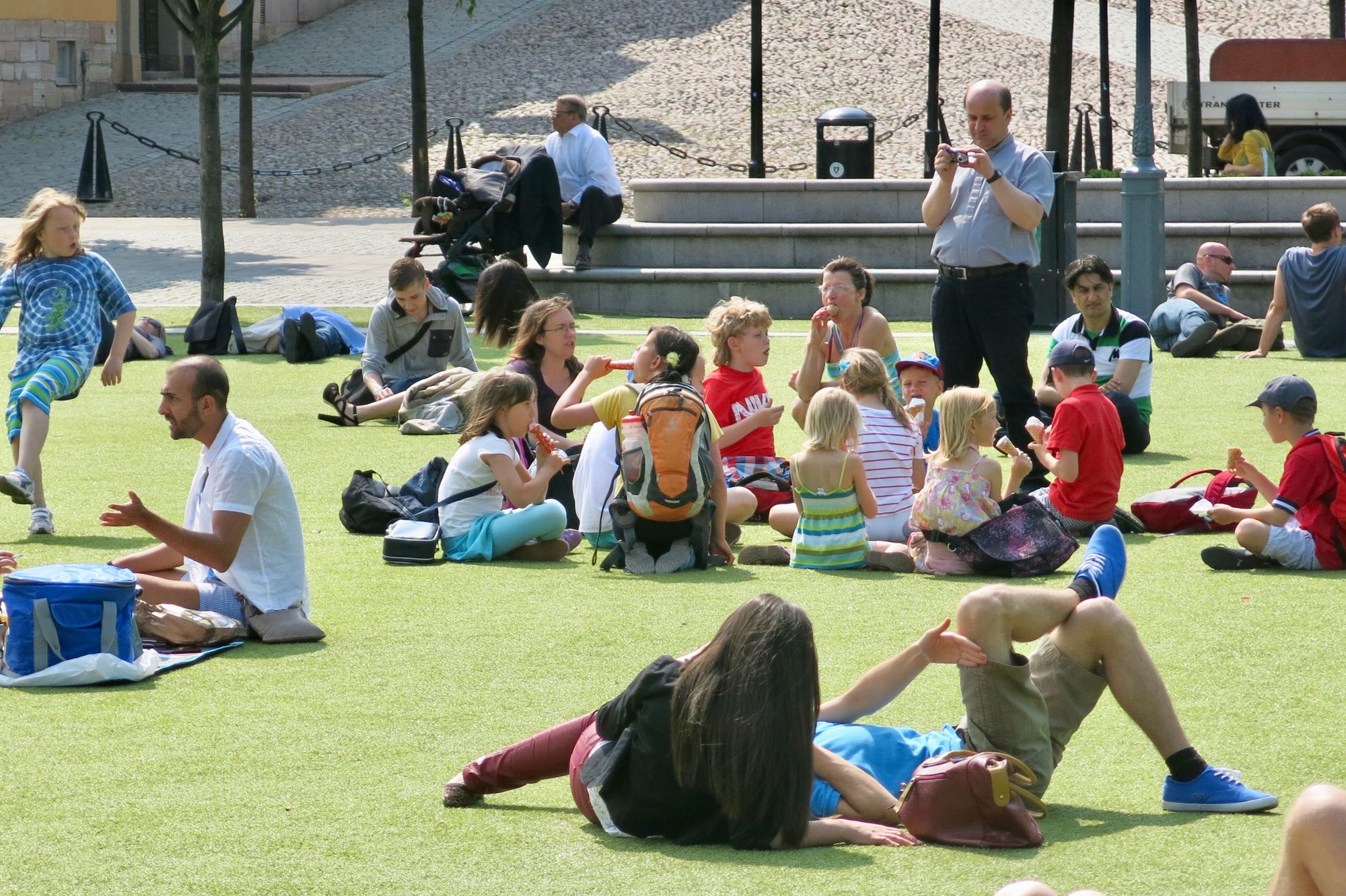 Central Focal Point
Always a draw, this area (and its statues) are central to the identity of the Kungsträdgården. The statues invite all sorts of opportunities for seating or play; sitting atop one of the lion statues is a particular visitor favorite!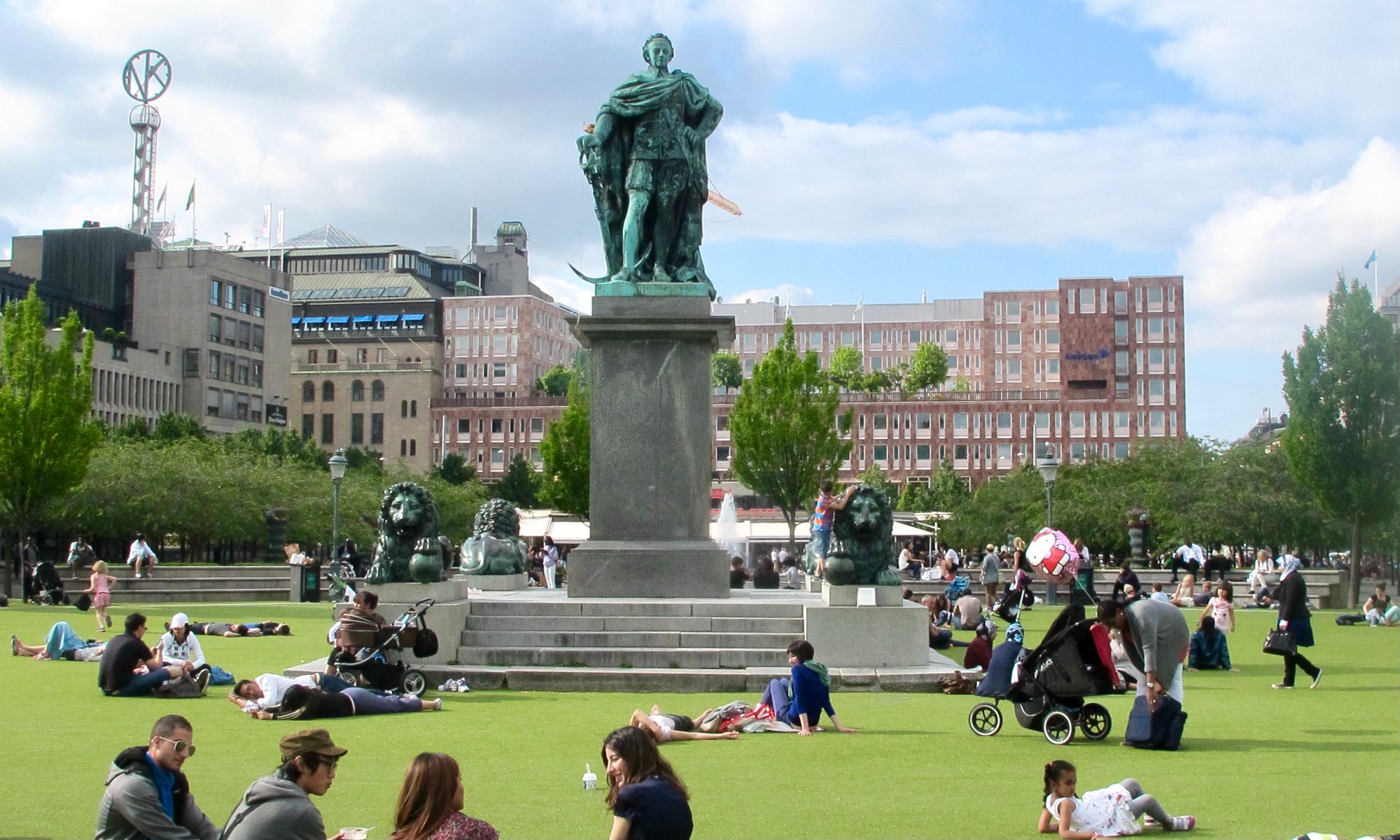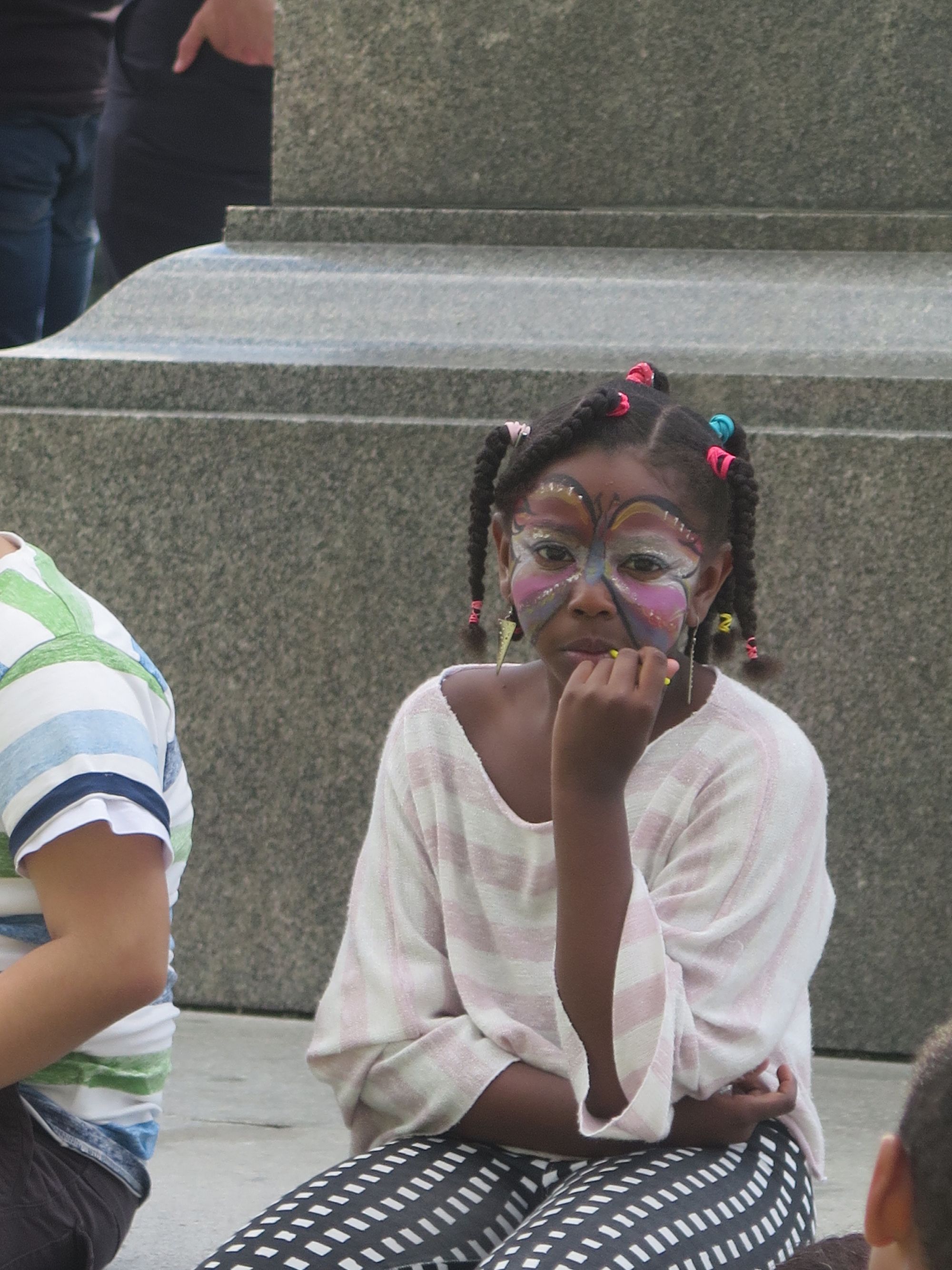 Promenade Down to the Waterfront
Kungsträdgården's path down to the waterfront is, in and of itself, an exciting connection and place to stroll. But to add to its appeal, opportunities for dining abound along the promenade.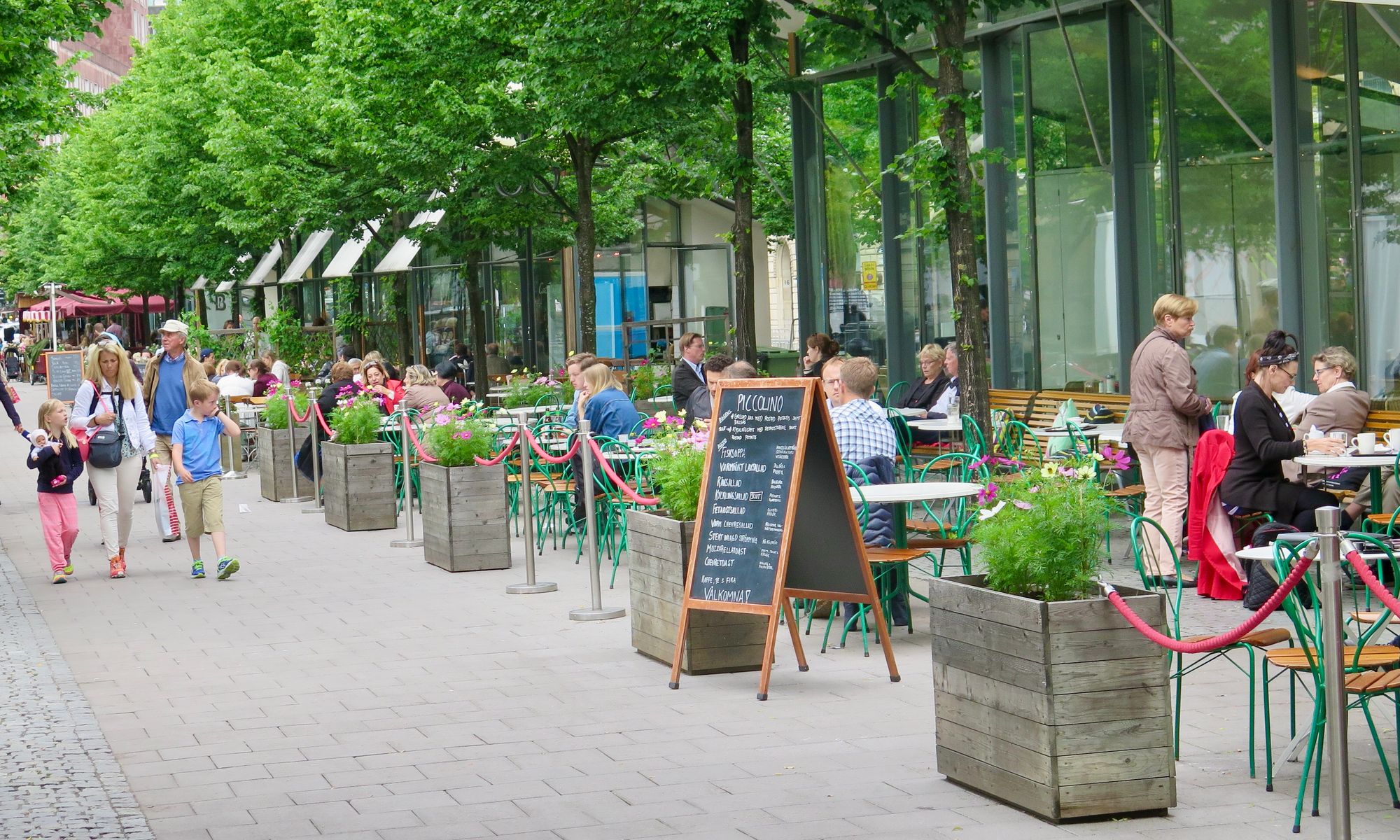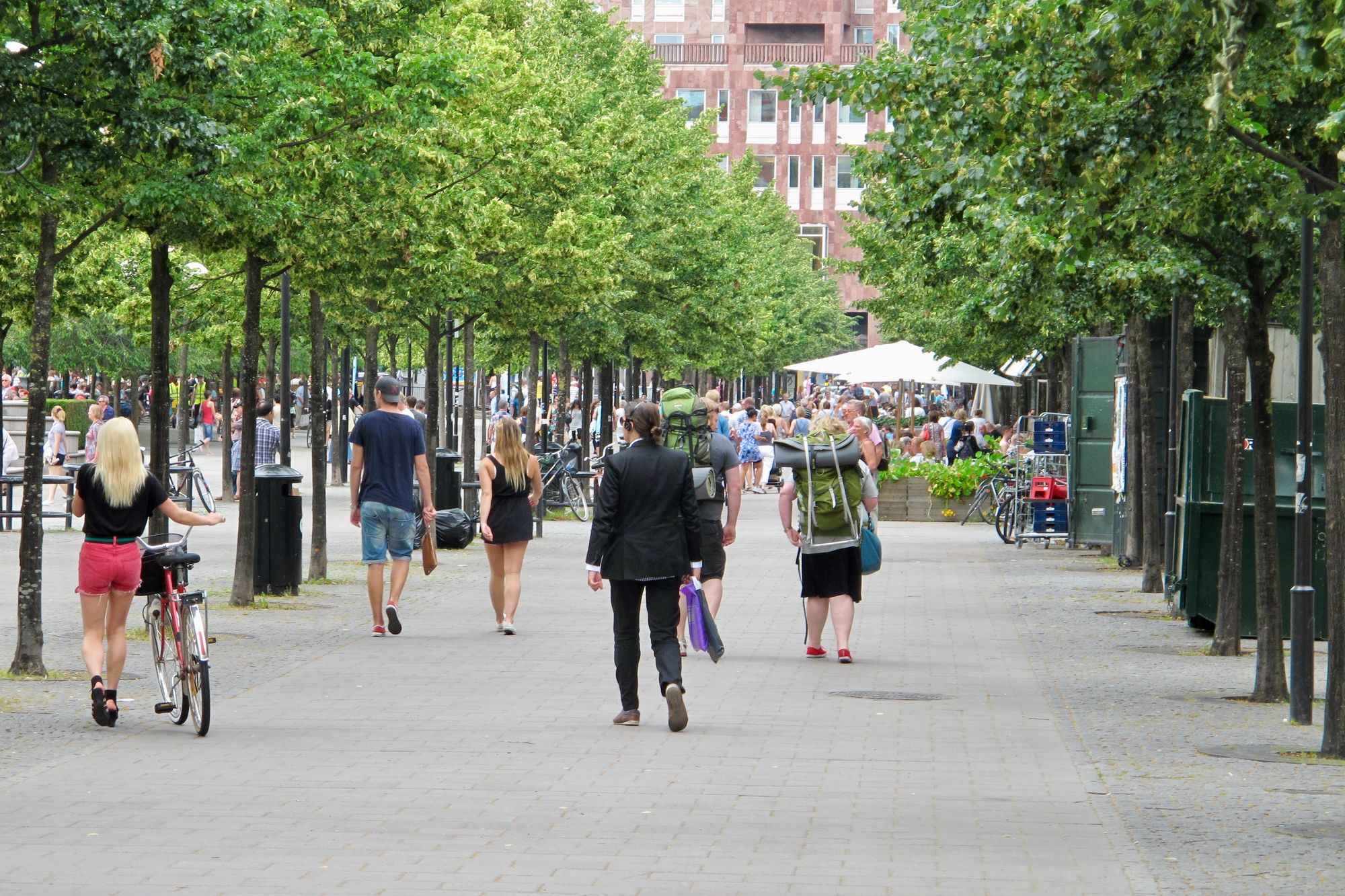 Other Treasures
What is so special about Kungsträdgården is its variety – it features various other corners and fountains that make it one of Stockholm's most well-loved public spaces. In any one of its "rooms," one might stumble across a perfectly shaded spot to sit, or a place to grab coffee or a snack.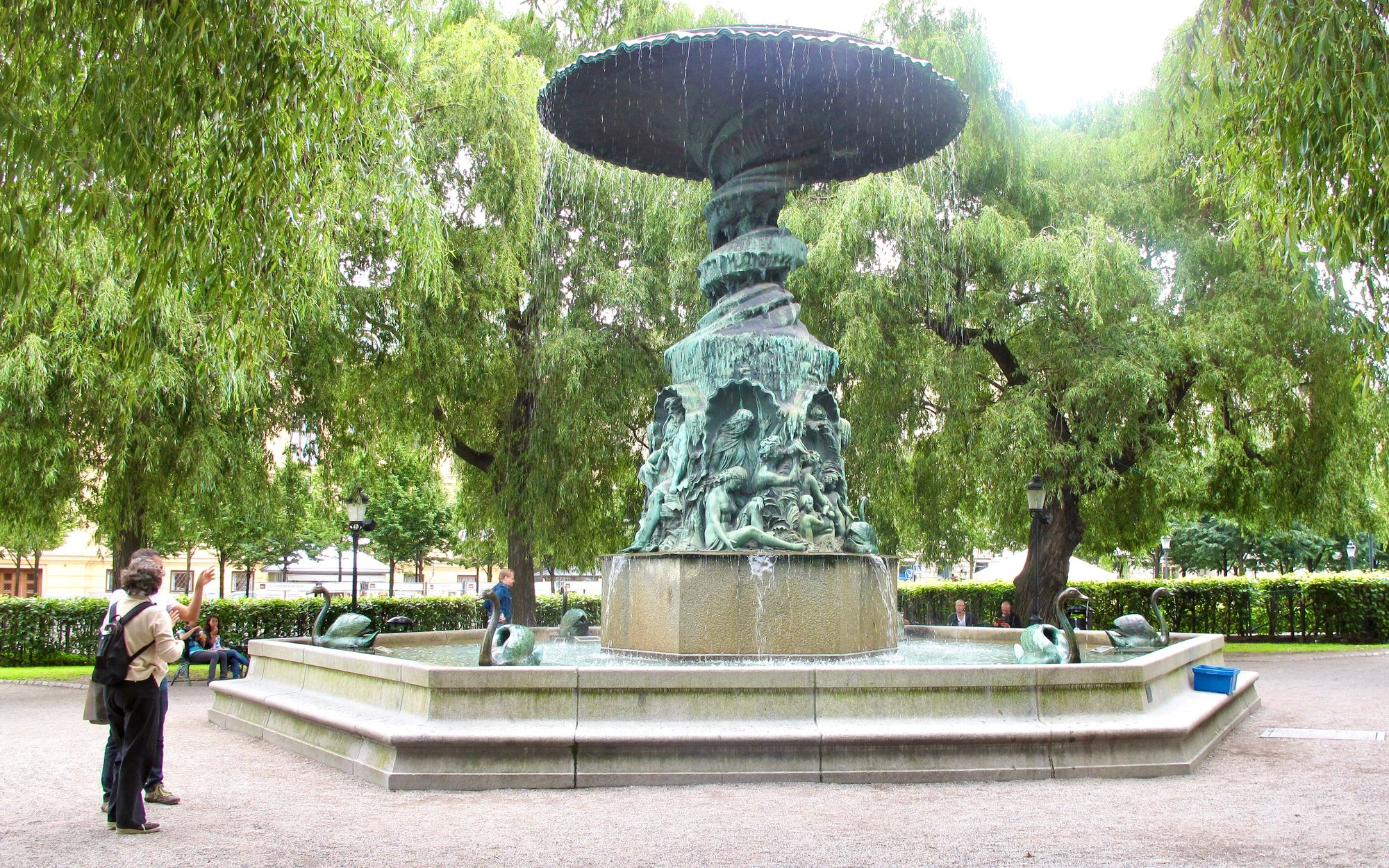 Central Waterfront and Historic Center of Stockholm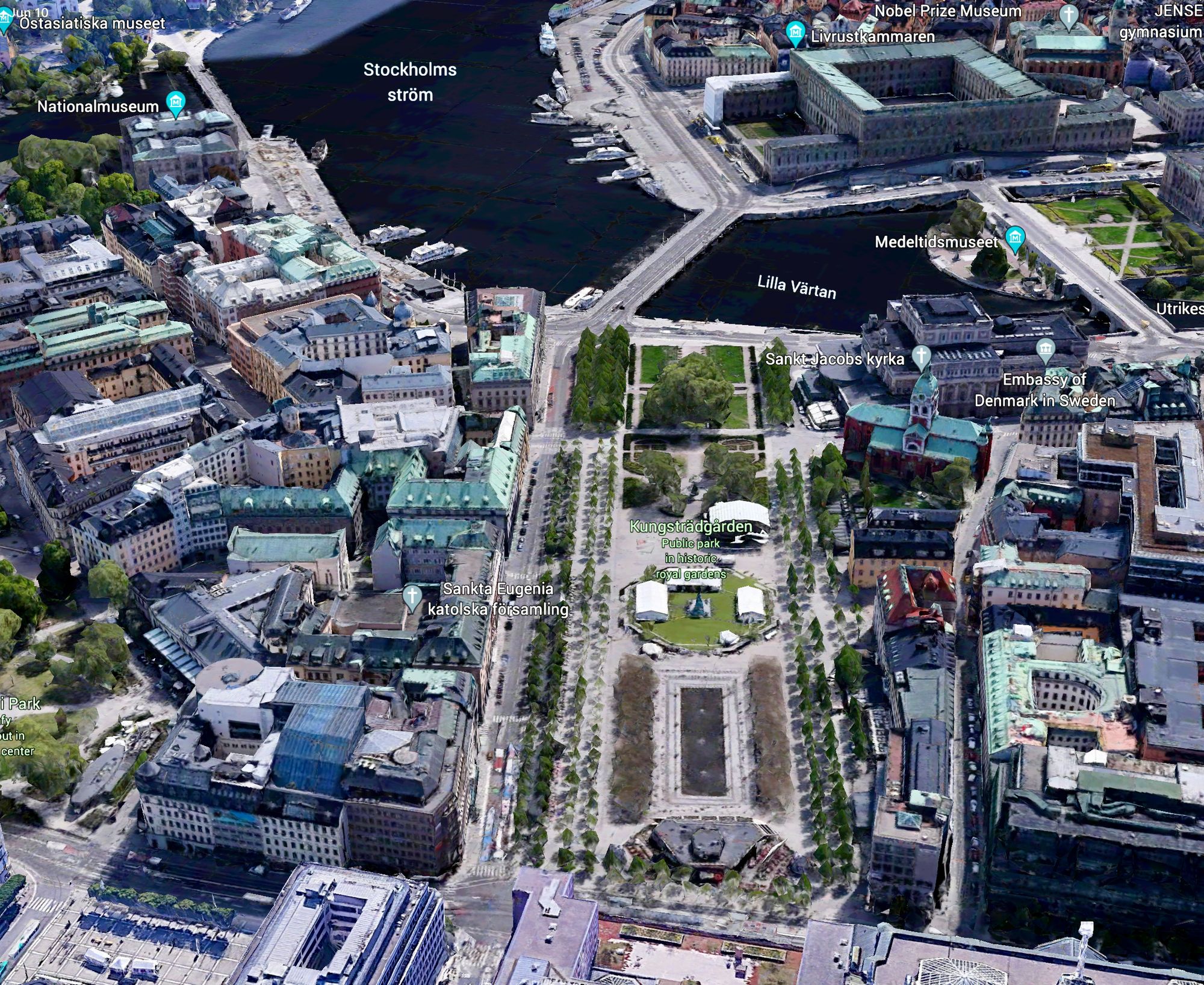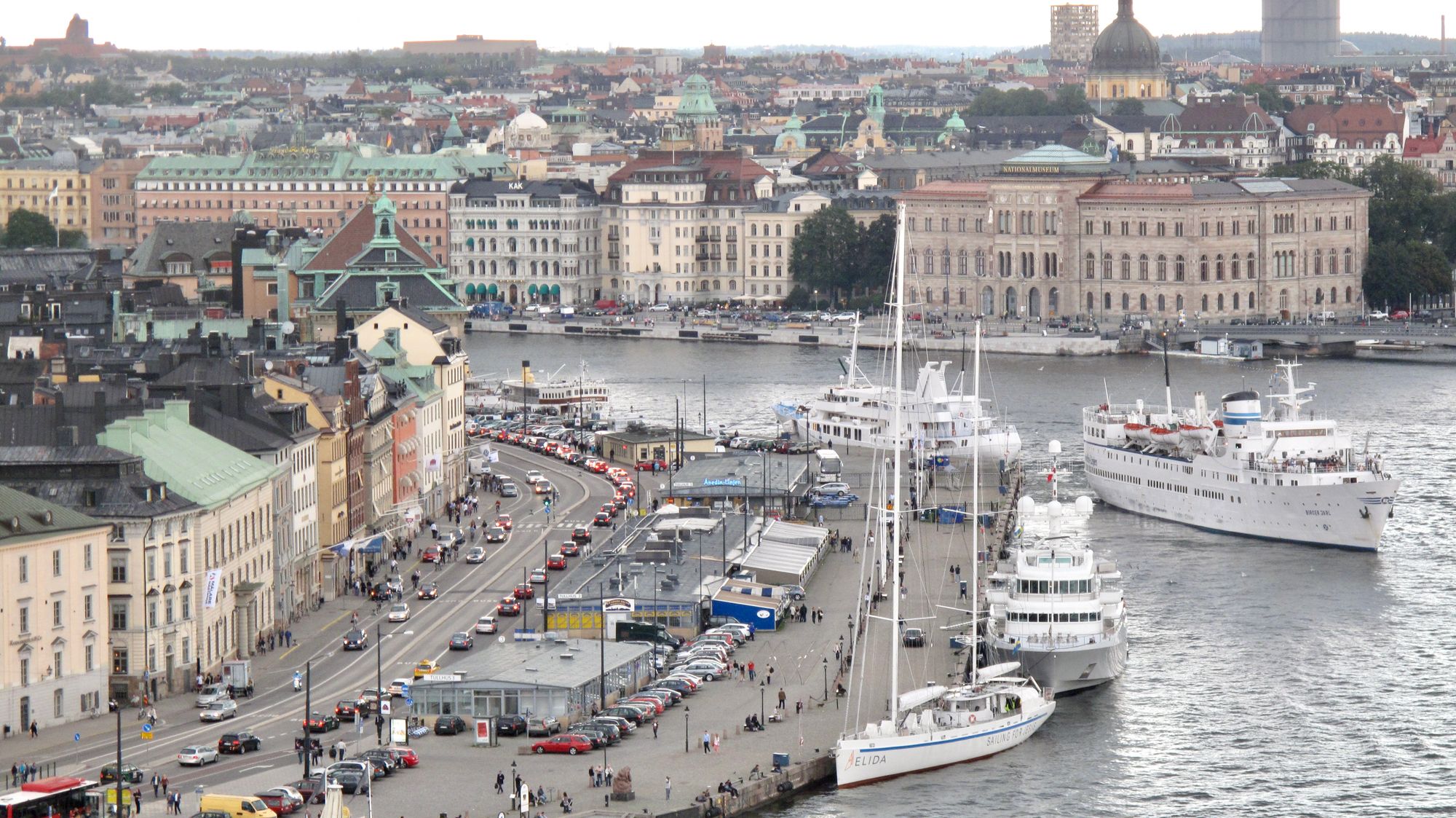 Takeaways
Kungsträdgården features a wide variety of places, sometimes referred to as separate "rooms;" which include everything from fountains to event spaces, statues to promenades.
It is well-connected to the waterfront and to the historic center of Stockholm.
Its greenery and ample seating options enhance the comfort of visitors.
Related Articles
The following articles touch on and enhance the understanding of how succesful outdoor spaces and "rooms", such as Kungsträdgården, can provide the comfort  needed to create a sense of place.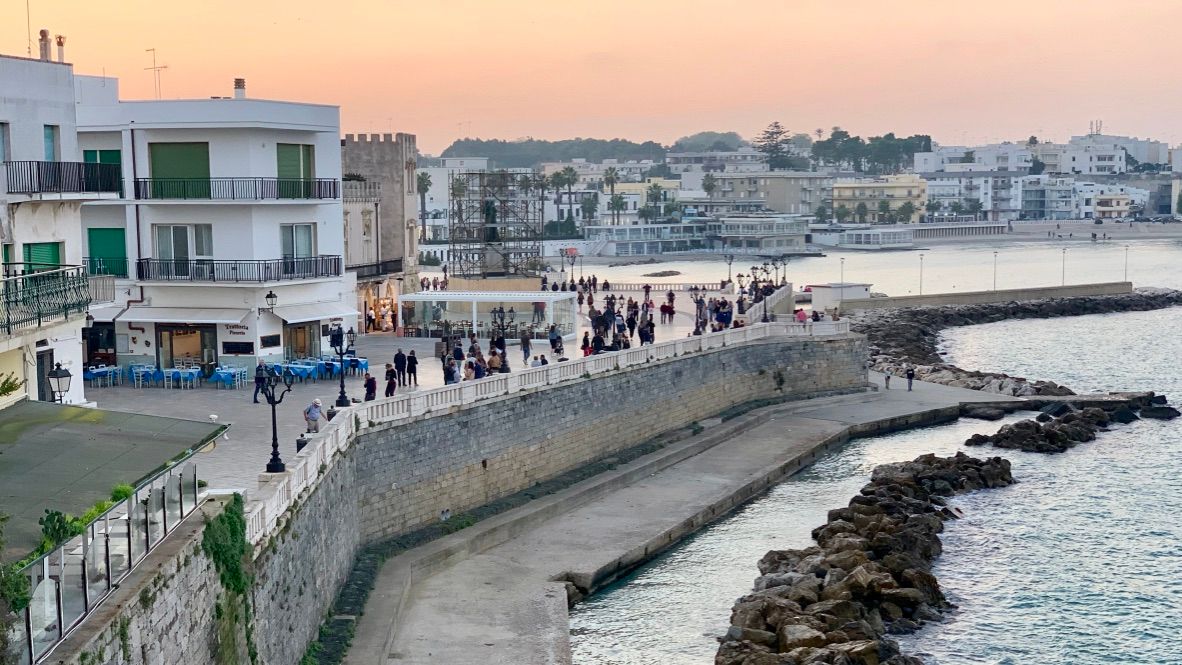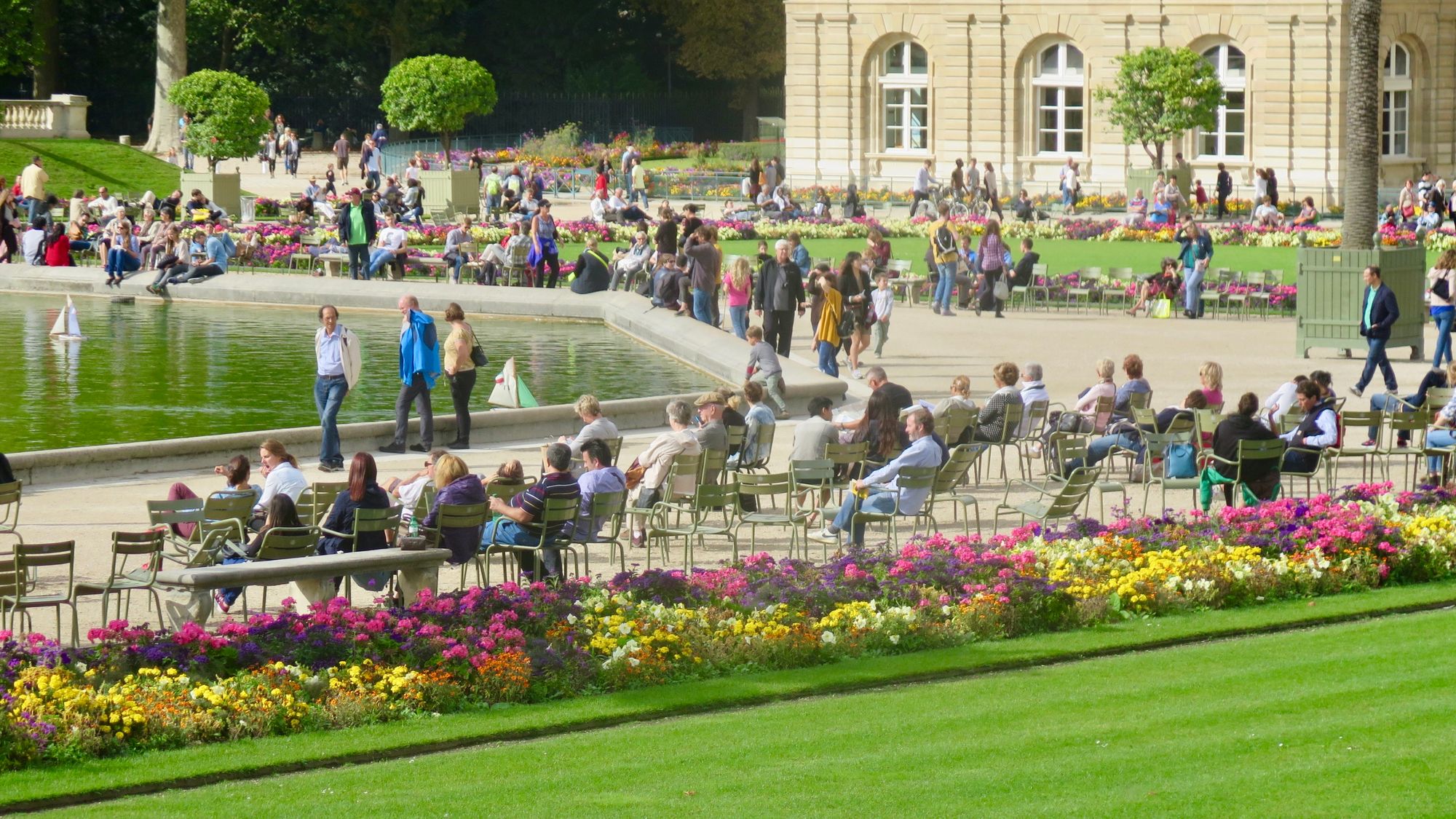 ---
Who we are, What we stand for and where do we think our future could be?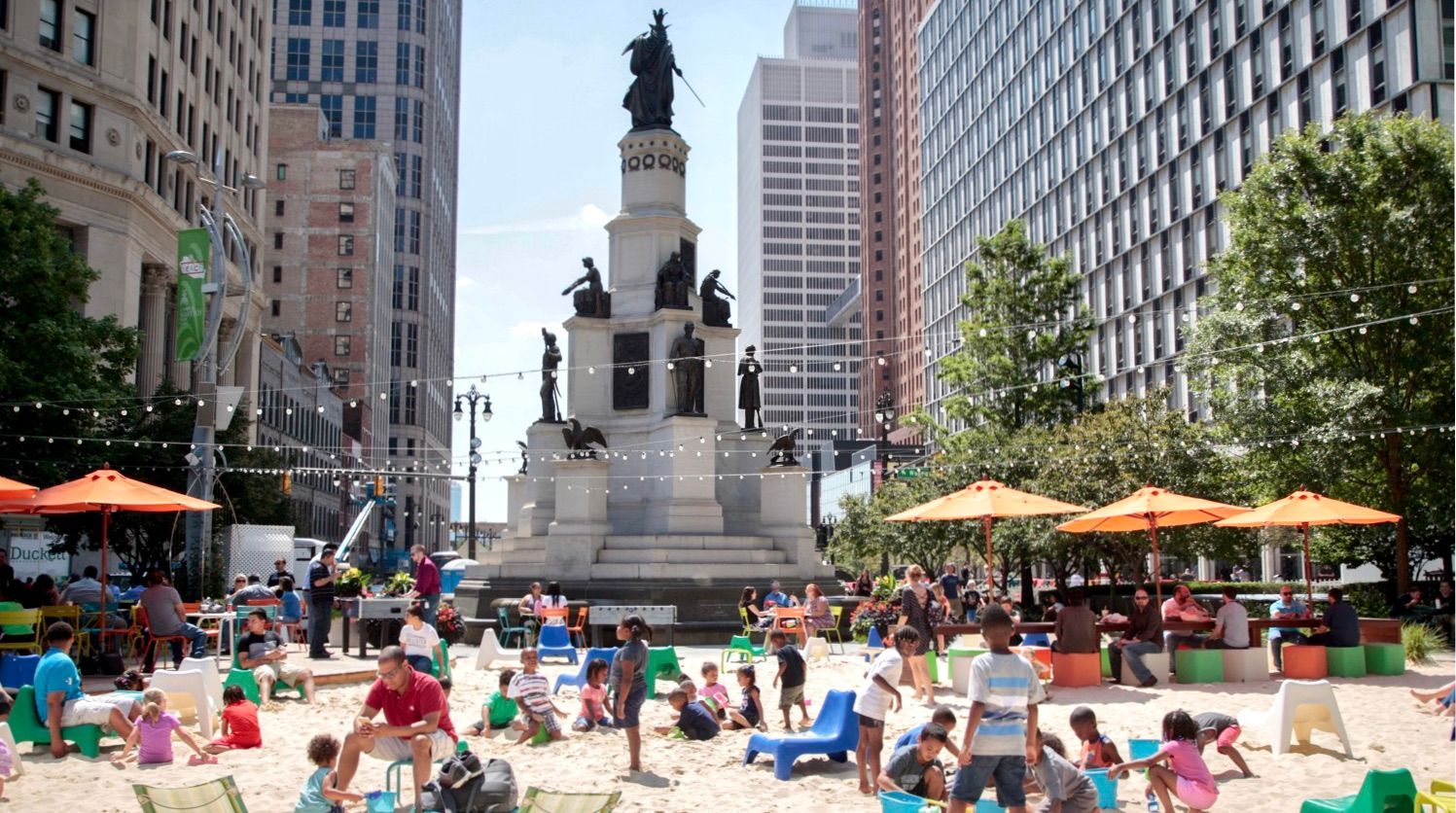 ---
The mission of the
Social Life Project
is to incite a renaissance of community connection in public spaces around the globe. Through our online publication, presentations, campaigns, and catalytic projects, we can create transformative impact on communities everywhere. Our work grows out of more than 50 years devoted to building the global placemaking movement. It is an initiative of the
Placemaking Fund
, along with
PlacemakingX
 — a global network of leaders who together accelerate placemaking as a way to create healthy, inclusive, and beloved communities. We gladly accept
donations
to advance our work.