The San Diego Waterfront redefined is the missing link in the overall startegy to make San Diego a city on the waterfront
San Diego's central waterfront could be one of the best waterfronts in the world. But it will take some work. The good news is that its transformation can be started immediately, with publicly owned land along the existing waterfront – from streets to under-used open spaces!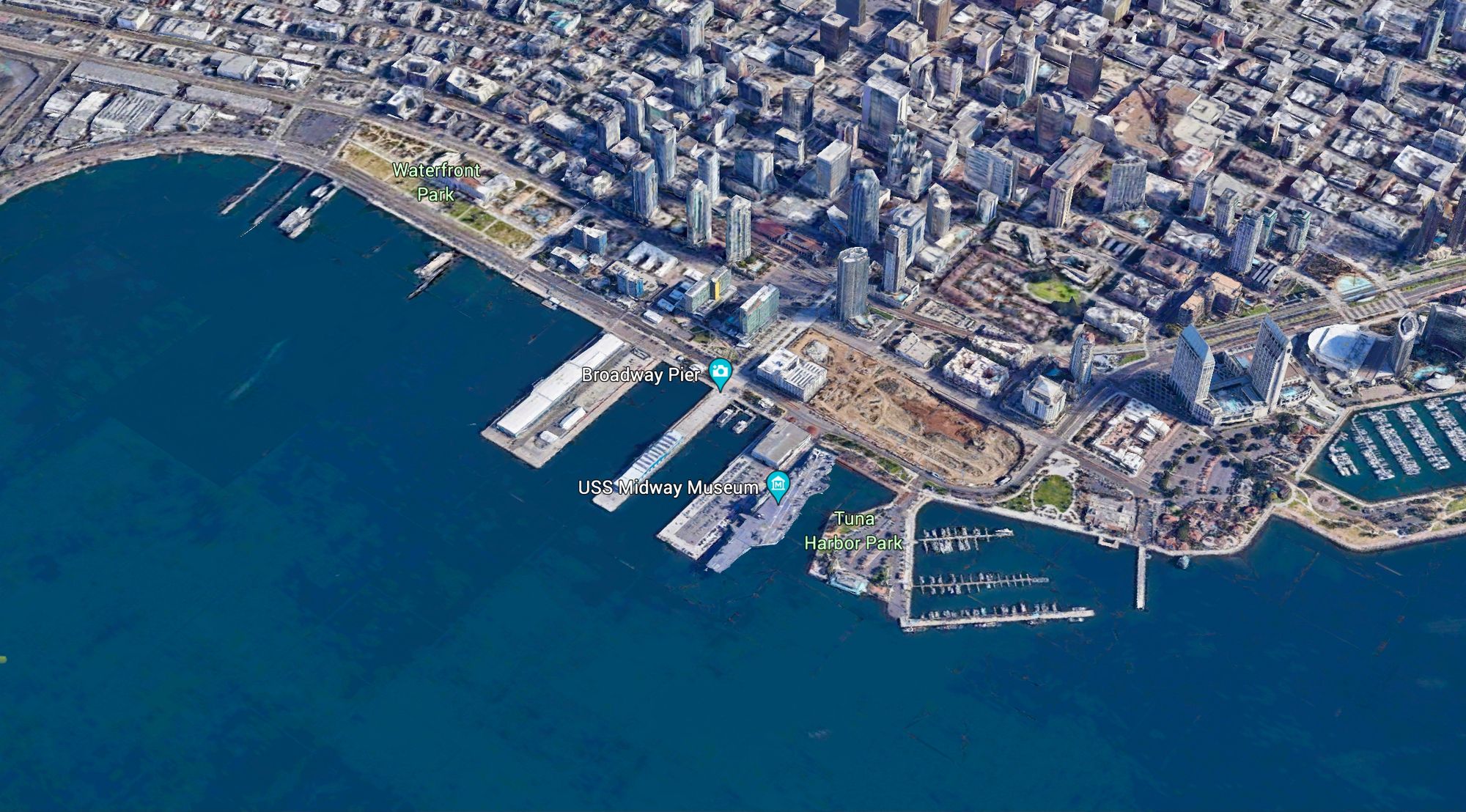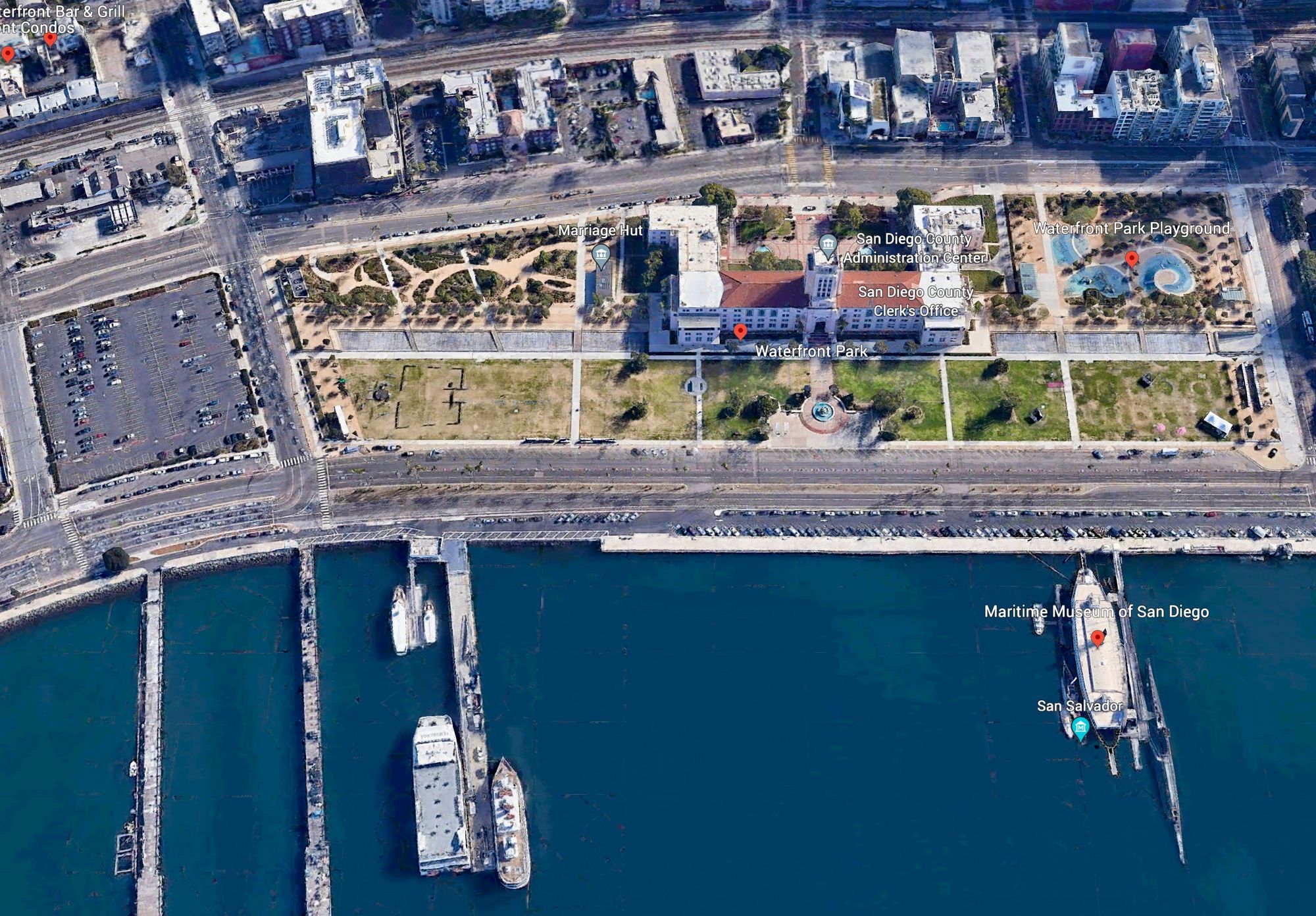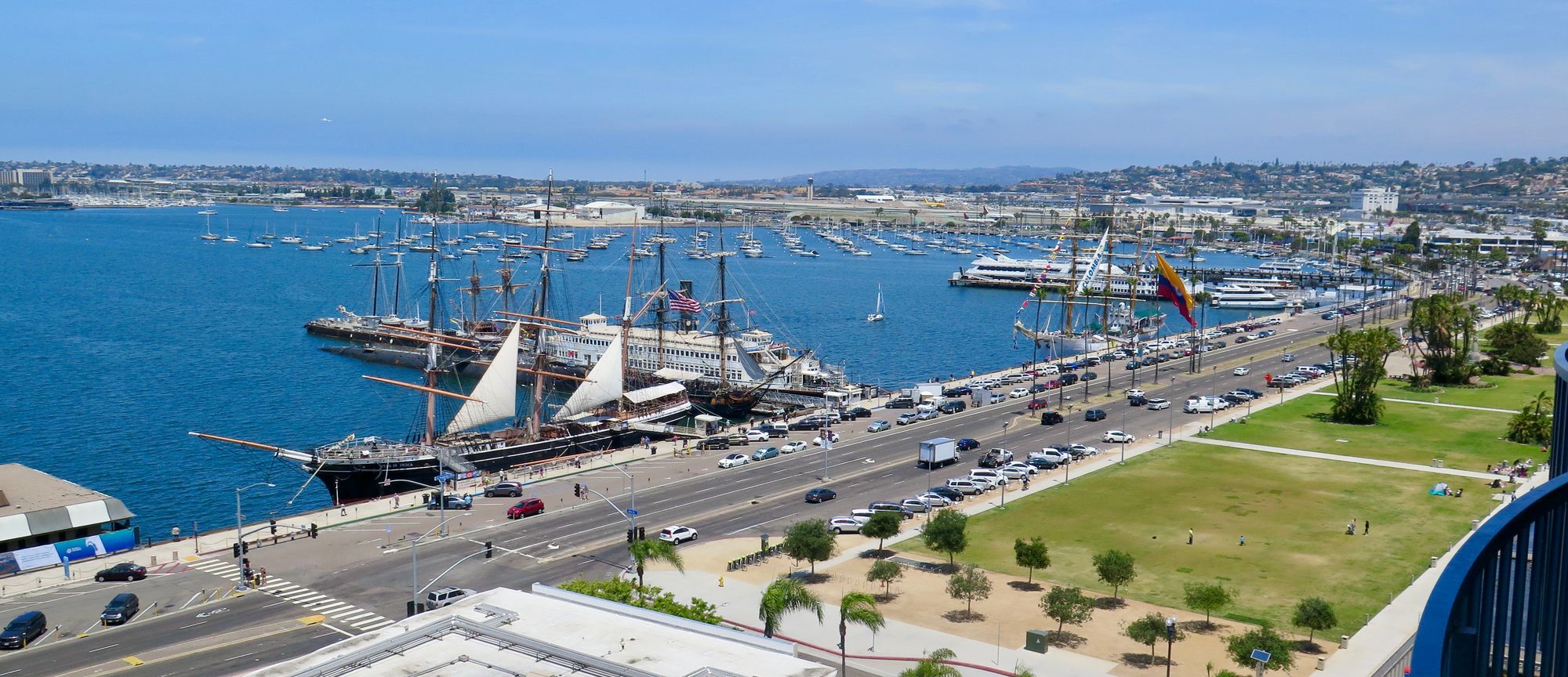 The West Coast cities of North America have some of the best destinations on or near the waterfront. San Francisco has a combination of destinations along its waterfront, including Fisherman's Wharf, Pier 39, the new Exploratorium, and the market in the Ferry Terminal. Meanwhile, Vancouver has Granville Island; Seattle has Pike Place Market; Los Angeles and Santa Monica have piers and Venice Beach is a promenade that stretches the imagination.
San Diego has lagged behind and, in our 50 years of near-annual visits, has stagnated while other cities have excelled in developing their waterfronts. However, it seems like San Diego is on the verge of a new era. Recently, bold plans for the waterfront have been unveiled, which leads us to believe that there may be an opportunity to make some needed changes. Some of the new plans could take as much as a decade to show benefits, but there are ways to take advantage of its potential right away.
The problem is that, in the minds of many visitors (and even many locals), the San Diego waterfront barely exists. There is no continuous promenade to naturally bring people to walk or stroll, eat or visit. It does have a few significant destinations, but they pale in comparison with the best waterfronts around the world. But despite this, it lacks a critical mass of destinations that successful waterfronts generally have. Meanwhile, most of the existing developments next to the waterfront do not add to its atmosphere, and the streets that lead down to the waterfront have no sense of place. In fact, we believe the San Diego waterfront runs up against the widest streets of any important waterfront, anywhere.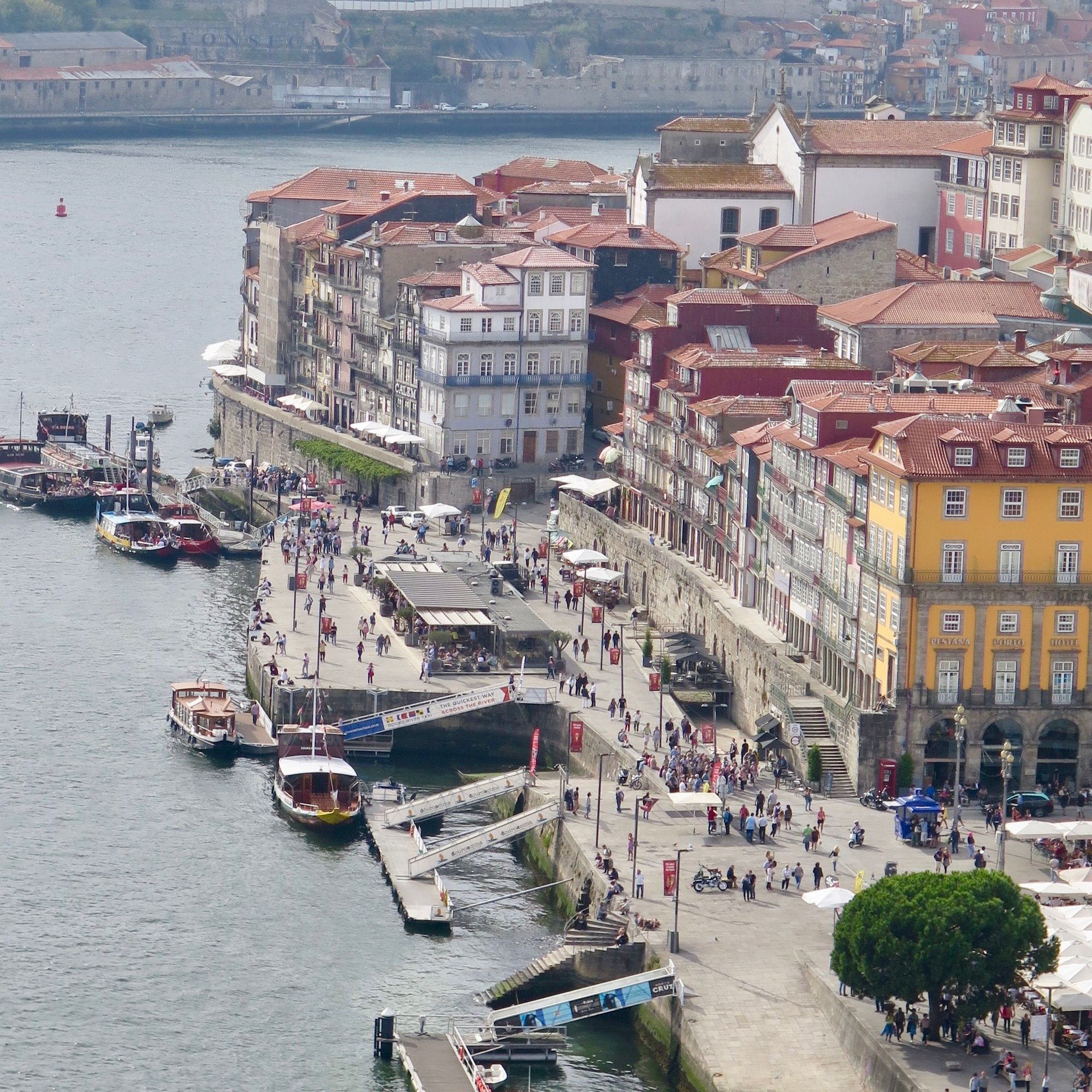 The upside of transforming this waterfront is enormous. The best approach would be to avoid relying on a big set of developments, instead of setting off a massive activation program. In this article, we will explore potential next steps, as well as a series of benchmark examples that demonstrate changes that we hope will spread to the San Diego waterfront!
The Next Steps for San Diego:
We've broken down the San Diego waterfront into two of its core zones: one which we call the Future Heart of the Waterfront, as well as the current Seaport Village area or Central Embarcadero District.
The fact that San Diego is blessed with world-renowned destinations like Balboa Park, Little Italy, and other unique and inspiring places is a testament to its ability to create exceptional destinations. The next step is to extend this out to the water.
In its current state, San Diego's waterfront is not fulfilling its potential. However, it has some strong "bones" that can be an important part of the solution. Nevertheless, the challenge remains that existing destinations along the waterfront are too few, too far apart, and, unfortunately, sit along with one of the most hostile road/highway settings in the region!
The Future Heart of the Waterfront
Dominated by Oversized Streets and Under-used Public Spaces.
There is plenty of space to work with along the water. Most of the opportunity is on public land, in this case meaning the street network. As of now, it is unlikely that you would visit to promenade along the waterfront precisely because of those streets. They are excessively wide, with as many lanes as a super highway. It would not likely be a place to which you would naturally walk or even bike, from downtown or other neighborhoods. Redistributing this street space for social use is one of the first steps to take.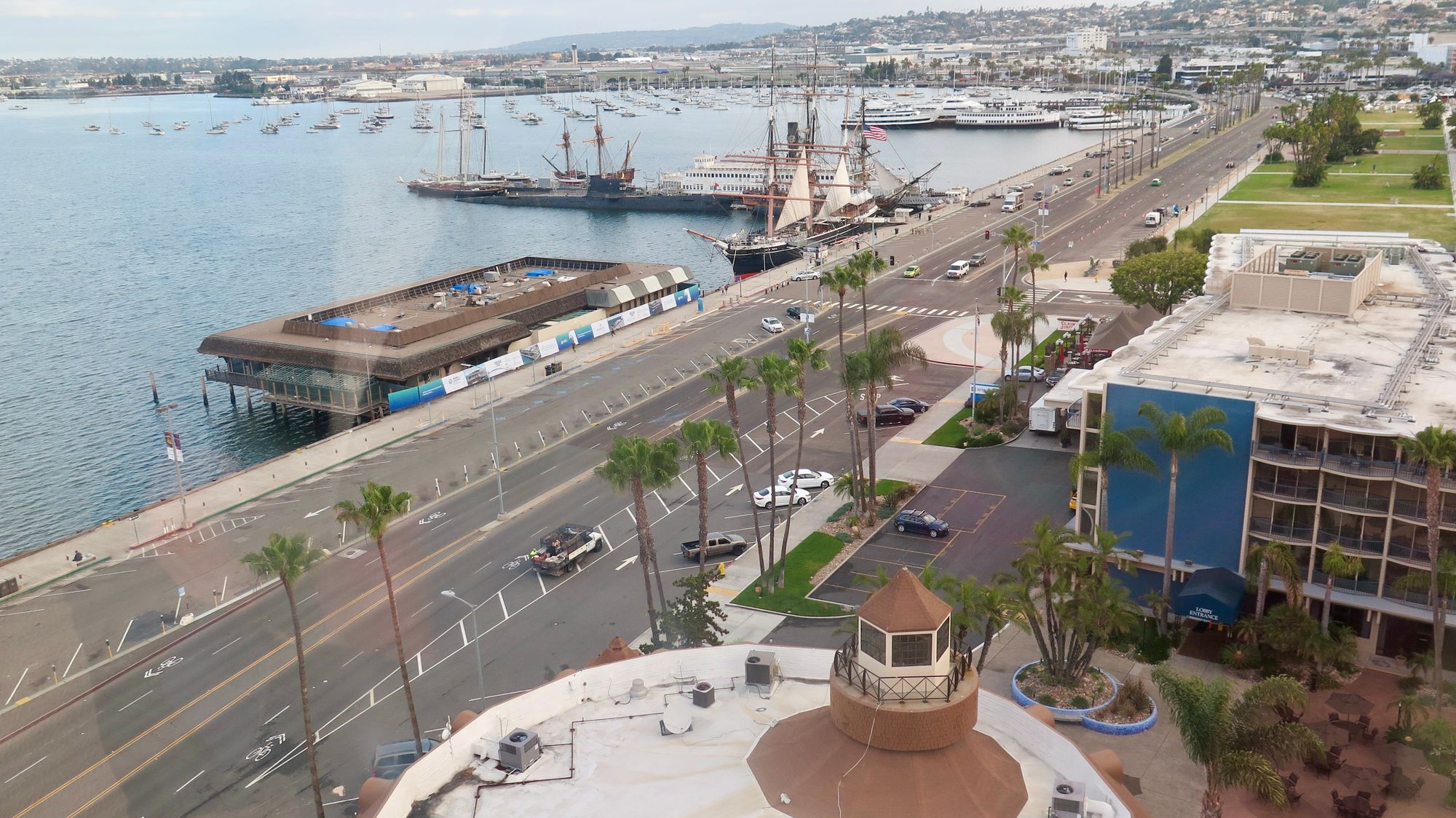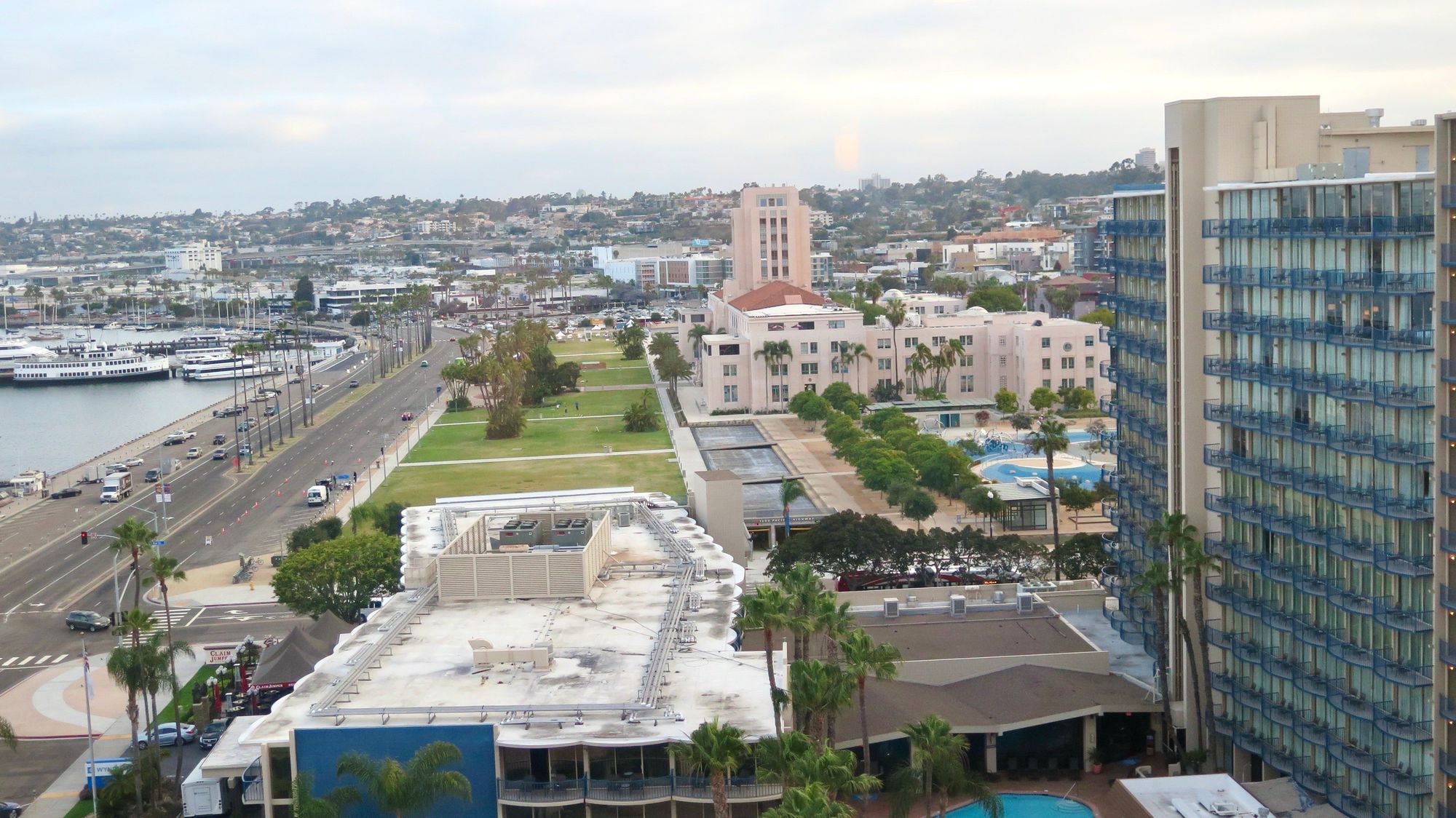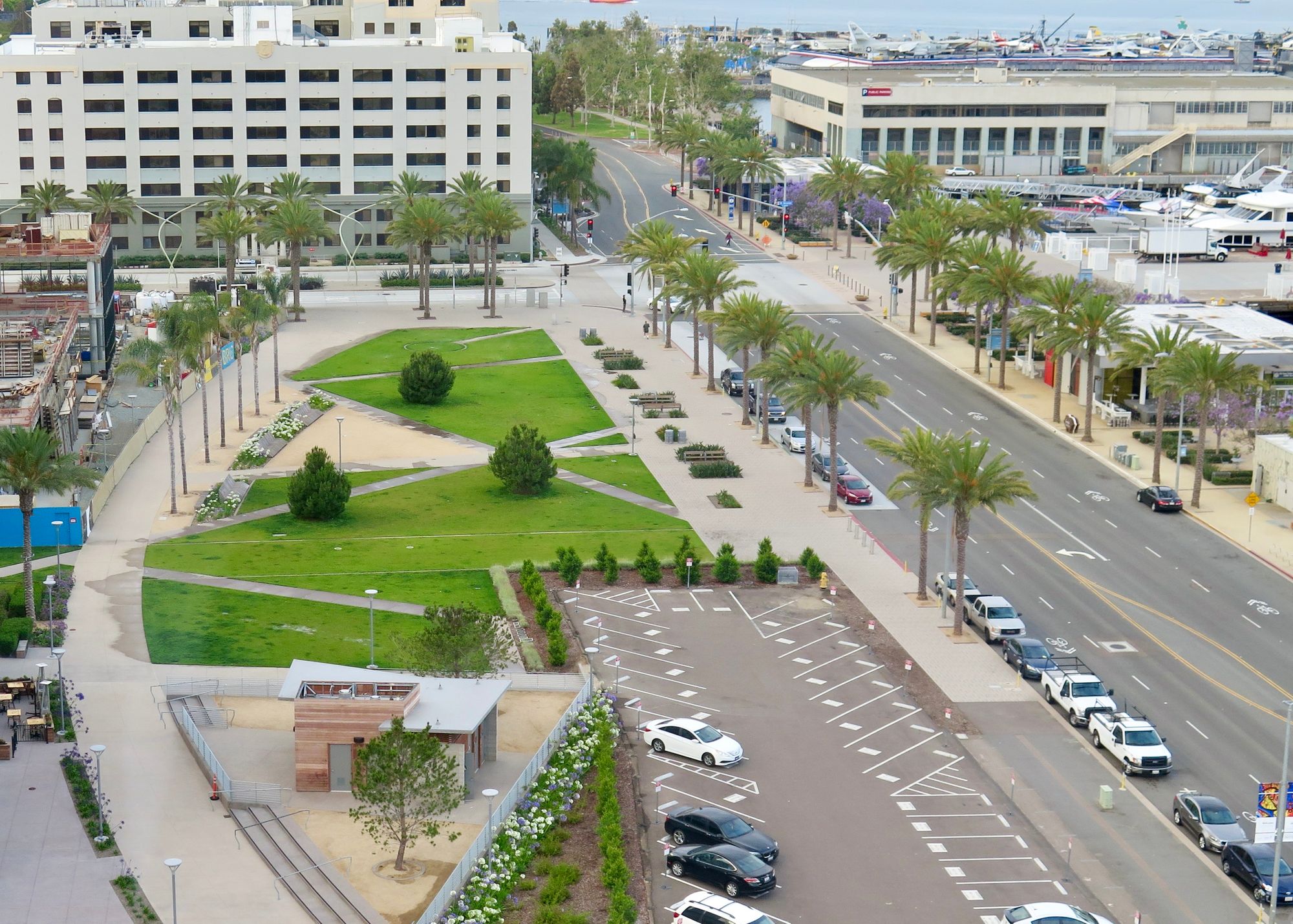 Benchmark: San Francisco, California
San Francisco is a perfect benchmark for San Diego, especially along the main waterfront area. It sits along a waterfront that is very deep and has developed a series of piers and a strong waterfront promenade. These connect with strong inland activity centers that connect into neighborhoods. Altogether, this gives nearby neighborhoods opportunities to engage with and build off of the historic waterfront: a distinction that few other waterfronts have.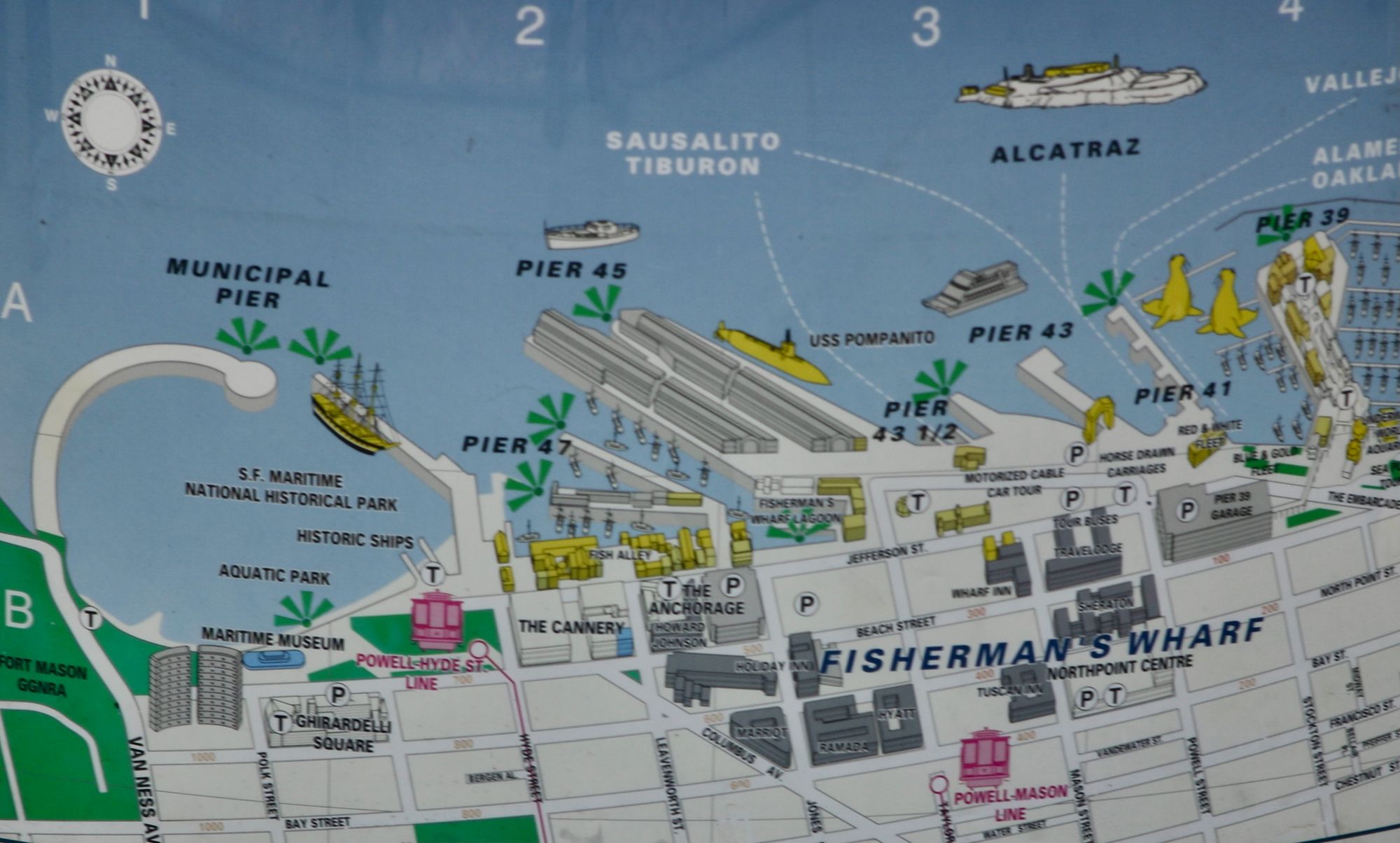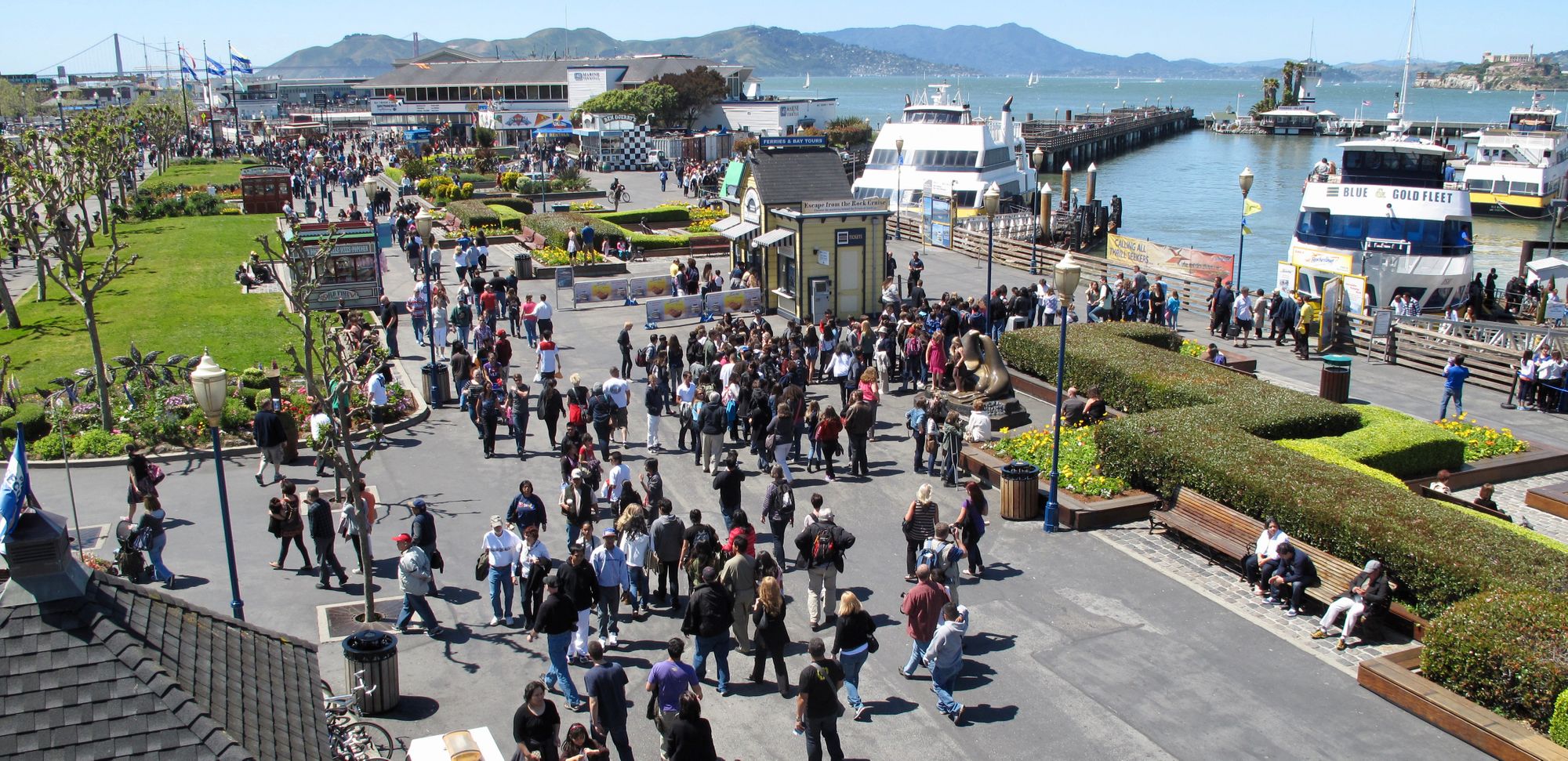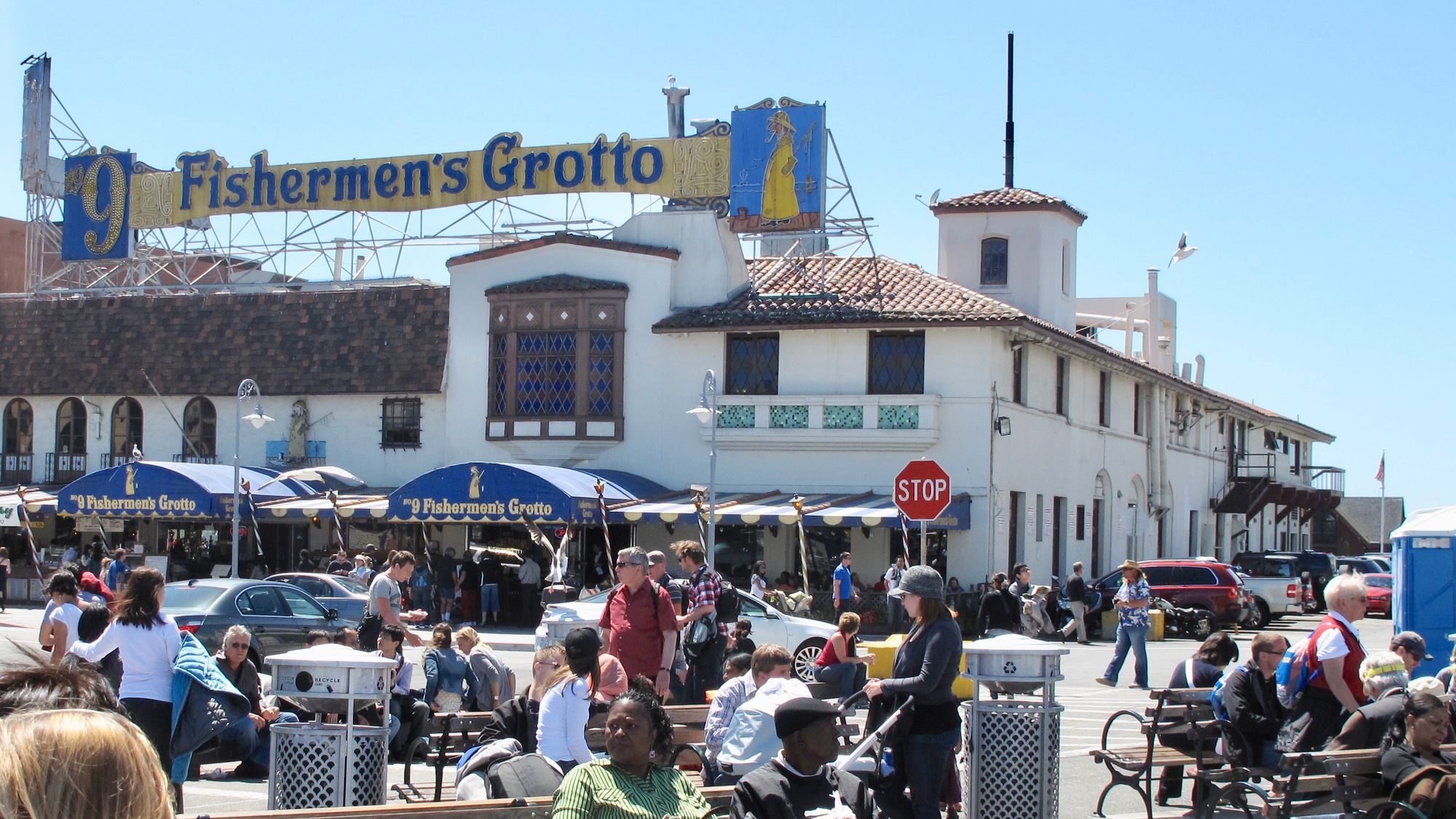 Pier 39
San Francisco's Pier 39 has an abundance of activity, ranging from its aquarium to a carousel, whale tours to encounters with local sea lions.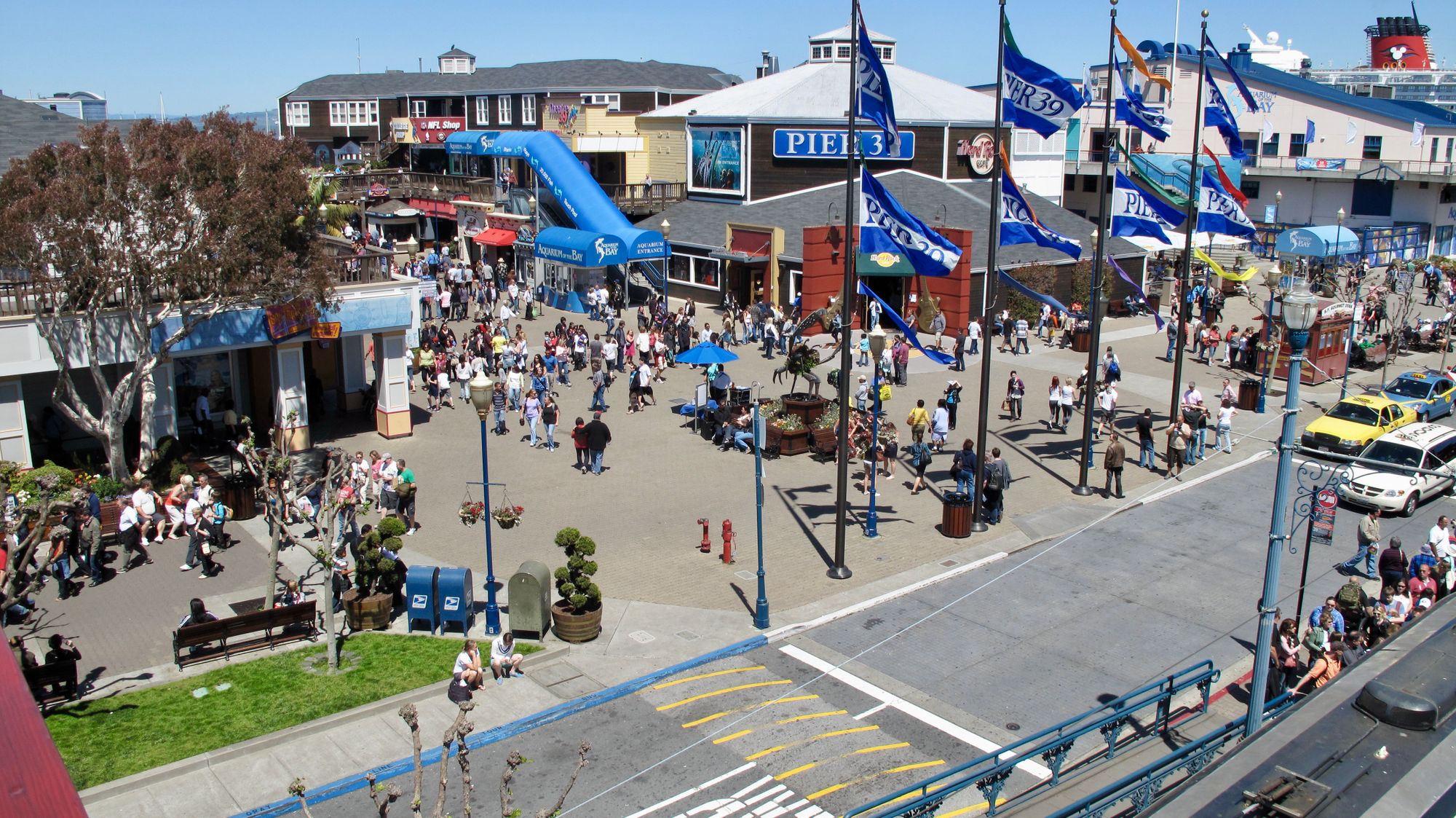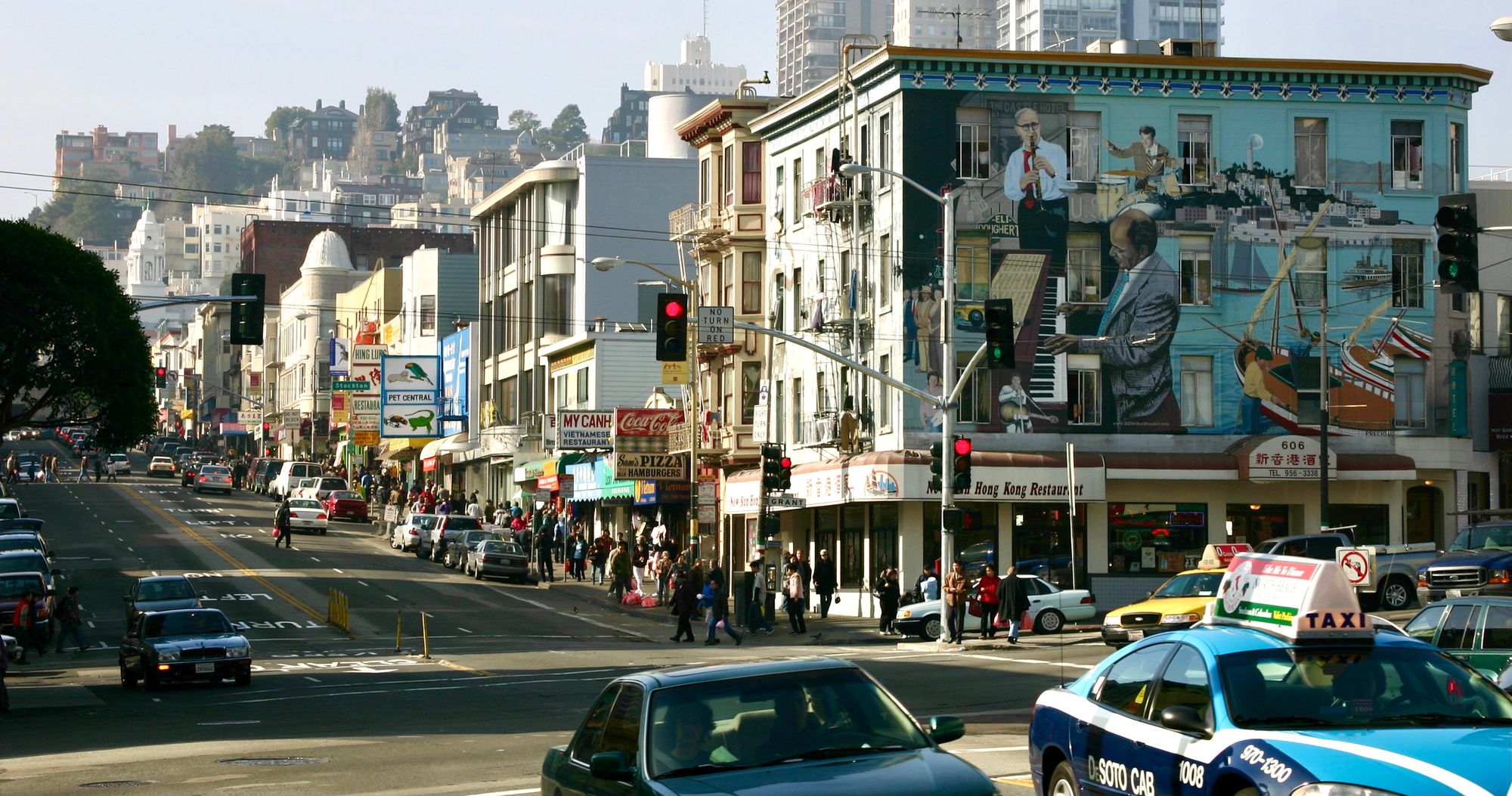 Takeaway: Connect with nearby neighborhoods
The activities taking place along the water in San Francisco reach up into the neighborhoods, showing a remarkable sense of connectedness.
Benchmark: London's South Bank
Clusters of food trucks and destinations like Gabriel's Wharf make London's South Bank a uniquely exciting destination.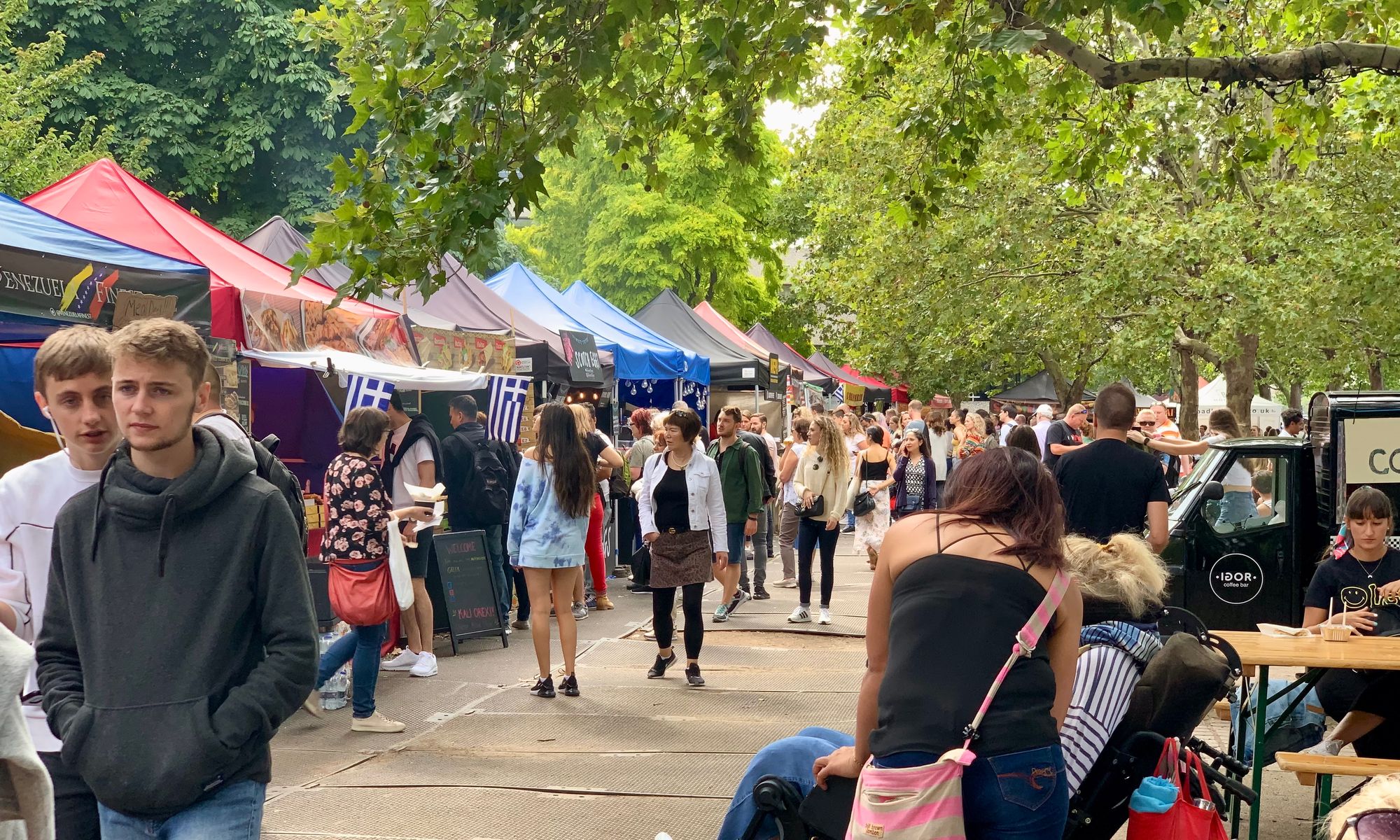 Gabriel's Wharf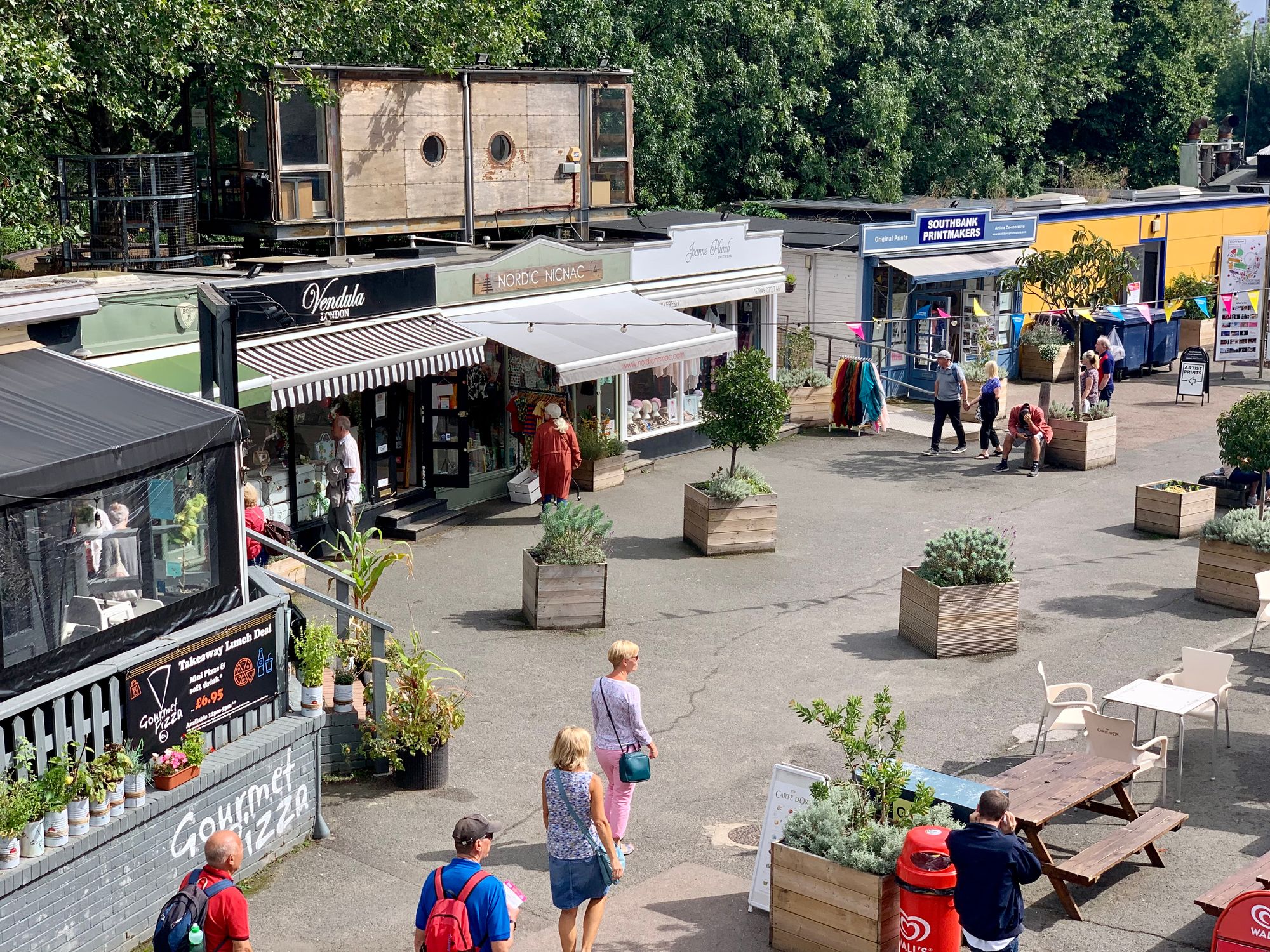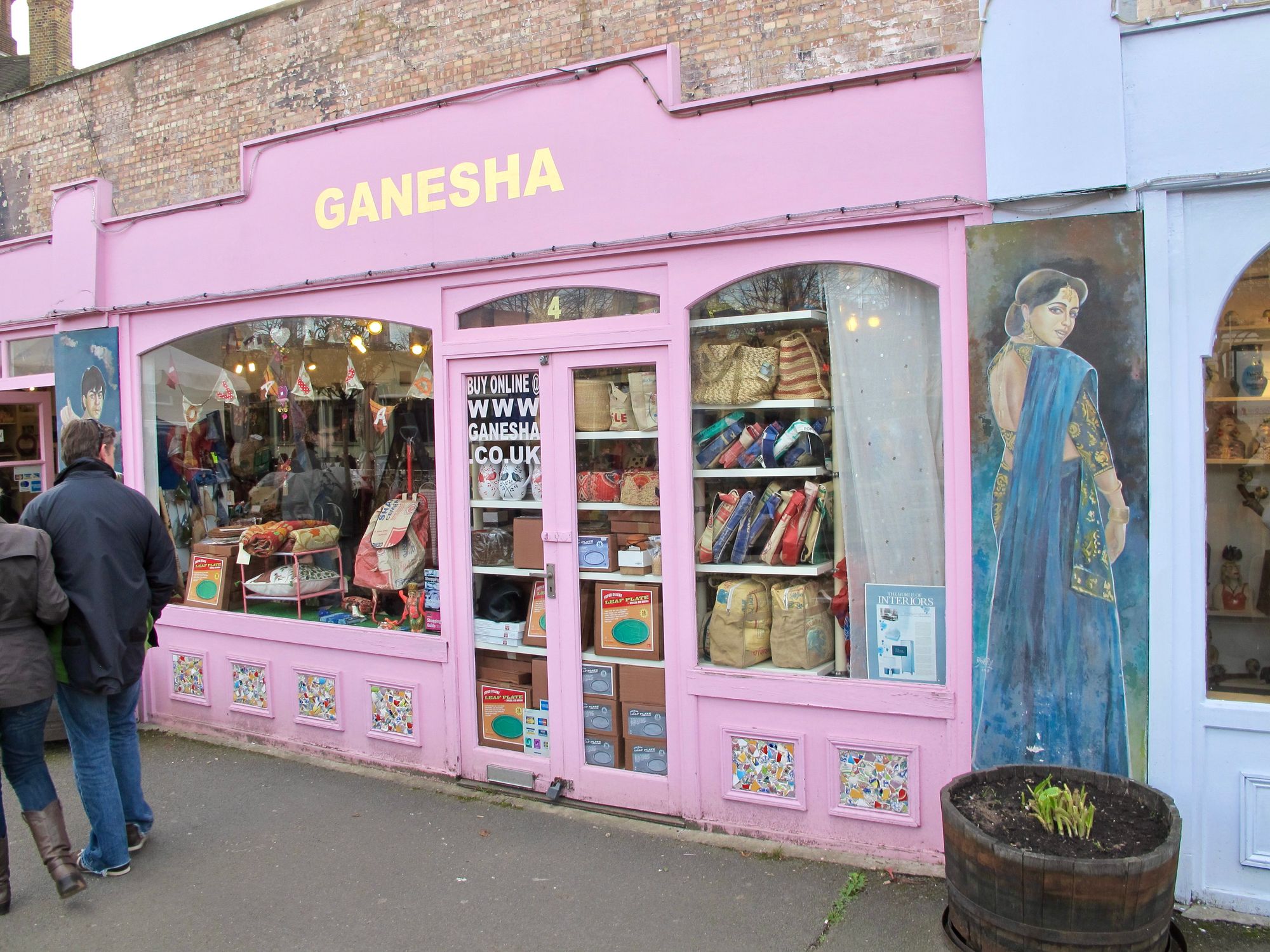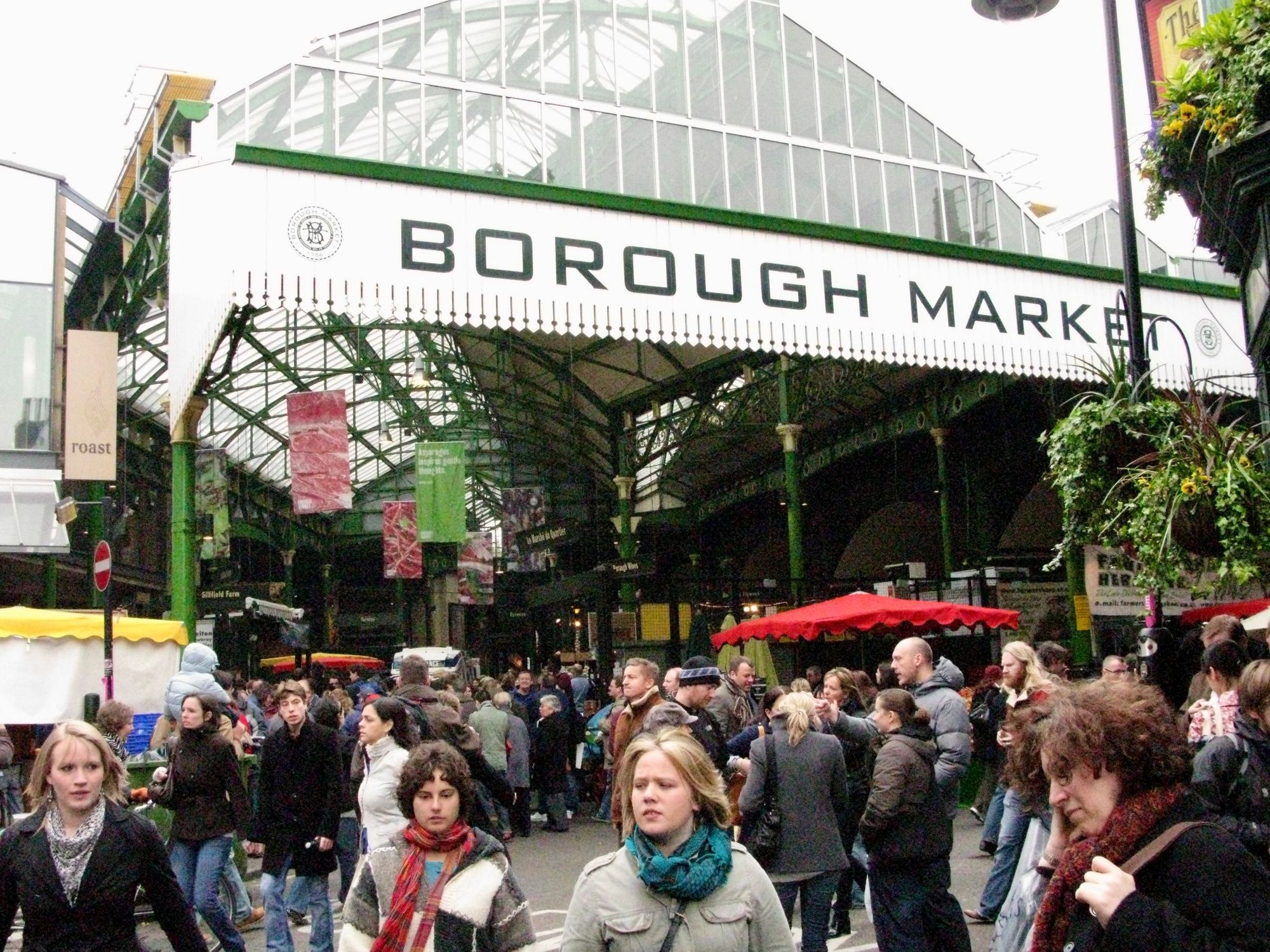 Takeaway: Make room to incubate businesses
Because of its support for small businesses, Gabriel's Wharf is now a dynamic spot, filled with artists and independent clothing artisans. It is also right nearby to a line of international food trucks, which link up to create an exciting space.
Seaport Village District and Central Embarcadero
This second section of the San Diego waterfront is on the verge of transformation – How can we get it right?
This section of San Diego's central waterfront district is the subject of a massive development proposal that has taken five years to develop. Regardless of what people think about this proposal, it will be 5 to 7 years before anything will happen. So, a clear option, in fact, a clear need, is to start shaping the existing waterfront to both set the stage for its future and create a temporary activation off of which the development can build.
In fact, this activation could guide what actually happens as a result of the proposal, by being implemented in collaboration with the Port and the development team. This cooperation would assure a future where the waterfront consists of a series of attractions and activities, much like the Paris Plage or Stockholm waterfront promenades (as described below).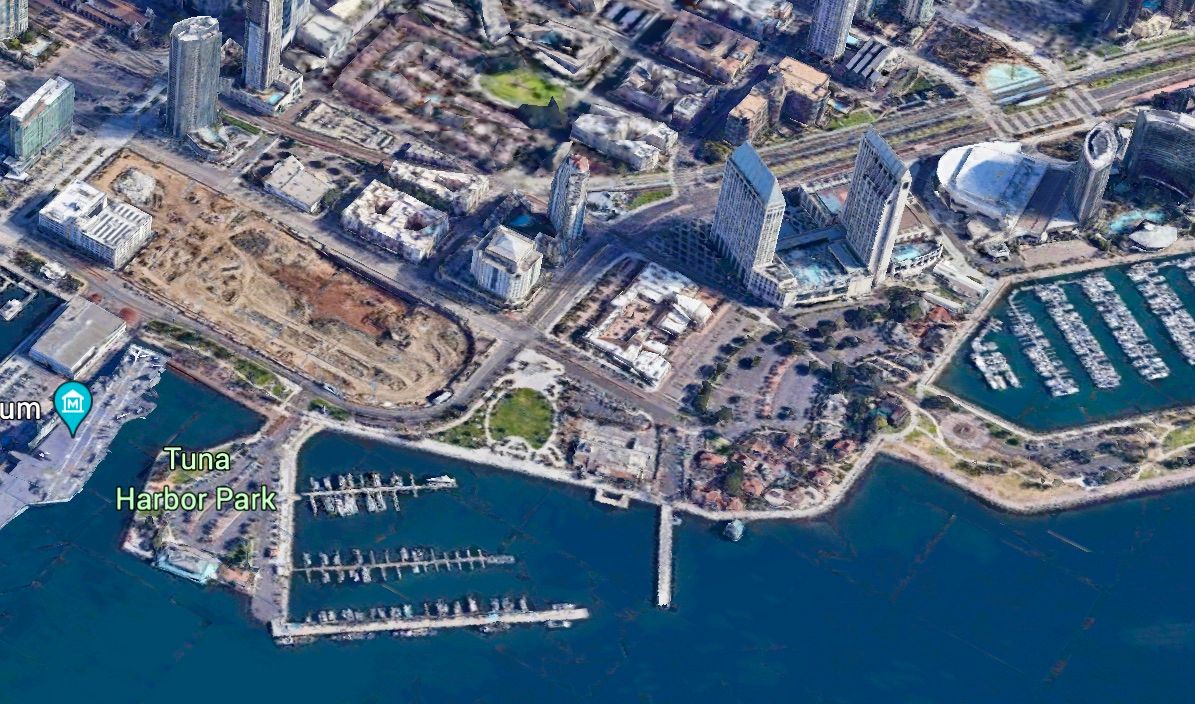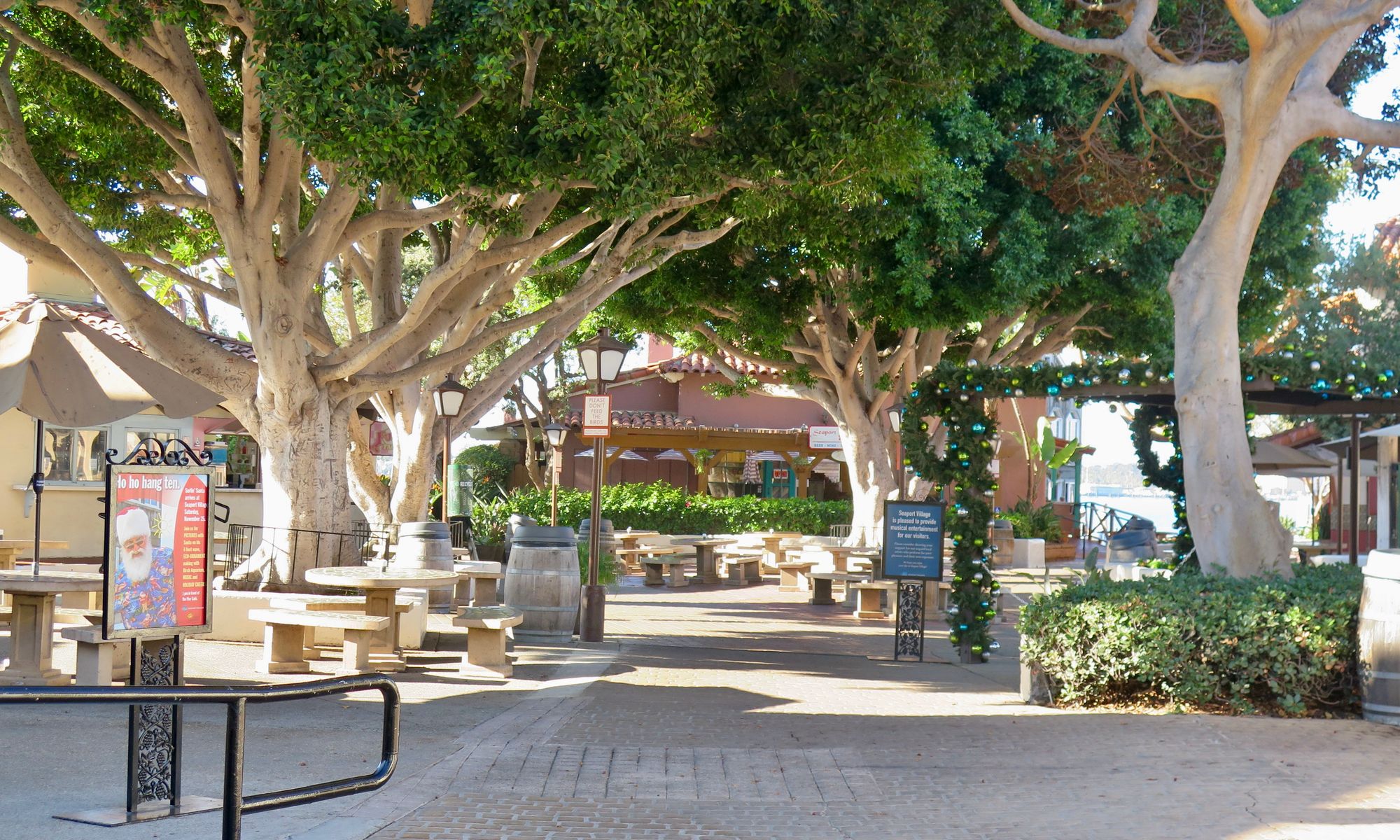 Benchmark: Cape Town
Cape Town's story can be useful for San Diego because it is one of the biggest waterfront developments in the world. It has an incredible number of dimensions to it, and a strong core zone – a result of experimenting with public space interventions and activations.
Takeaway: Iterate and Experiment
First, you have to test and experiment with what works in a space: only then can you develop something that people call their own, adding to their love of San Diego.
Benchmarks for San Diego's Entire Downtown Waterfront edge
Even beyond the spaces we described, there are a few benchmarks that could benefit the entirety of San Diego's Downtown Waterfront: Paris and Stockholm.
Paris Plage - New Waterfront Destination
The Paris Plage has quickly become the world's best waterfront through "Lighter, Quicker, Cheaper" methods
Paris is a perfect example of how to begin the needed transition and move toward the future the waterfront in San Diego needs. Approaches from this highly impactful benchmark example could be implemented within a few years, starting immediately.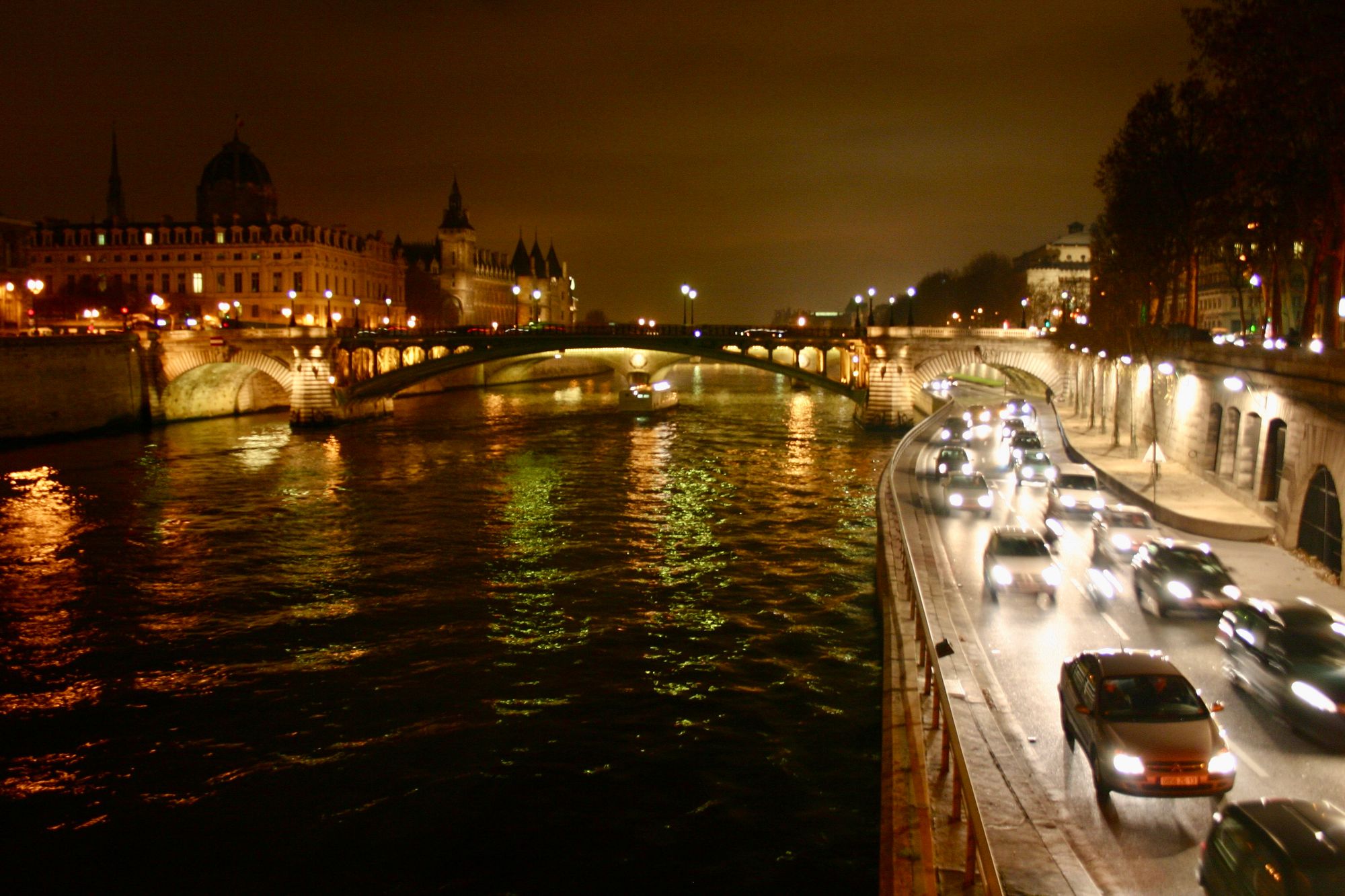 In 2002, Paris initiated a project called the Paris Plage on the Right Bank of the Seine River. Since then, its chain of open-air activities and beach-like spaces has only grown, extending to the Left Bank, and stretching from the Musee D'Orsay South toward the Eiffel Tower in what became called Les Berges.
In this case, Paris went beyond anyone's expectations by redistributing street space on the high-speed roads that once ran along the Seine on two levels (6 to 8 lanes of traffic). This space was repurposed into wider sidewalks and bike lanes. It is one of the most miraculous public space transformations we have ever seen.
Takeaway: Create Iconic Places
The Paris Plage is a series of destinations that all focus on creating an iconic place, not on fancy designs. A sandy beach and pop-up restaurants changed the whole feel of the Seine—at first during the summer months, but now all year thanks to a permanent promenade and play areas. Numerous family-friendly activities today make the river seem like a zipper, uniting the Left and Right Banks.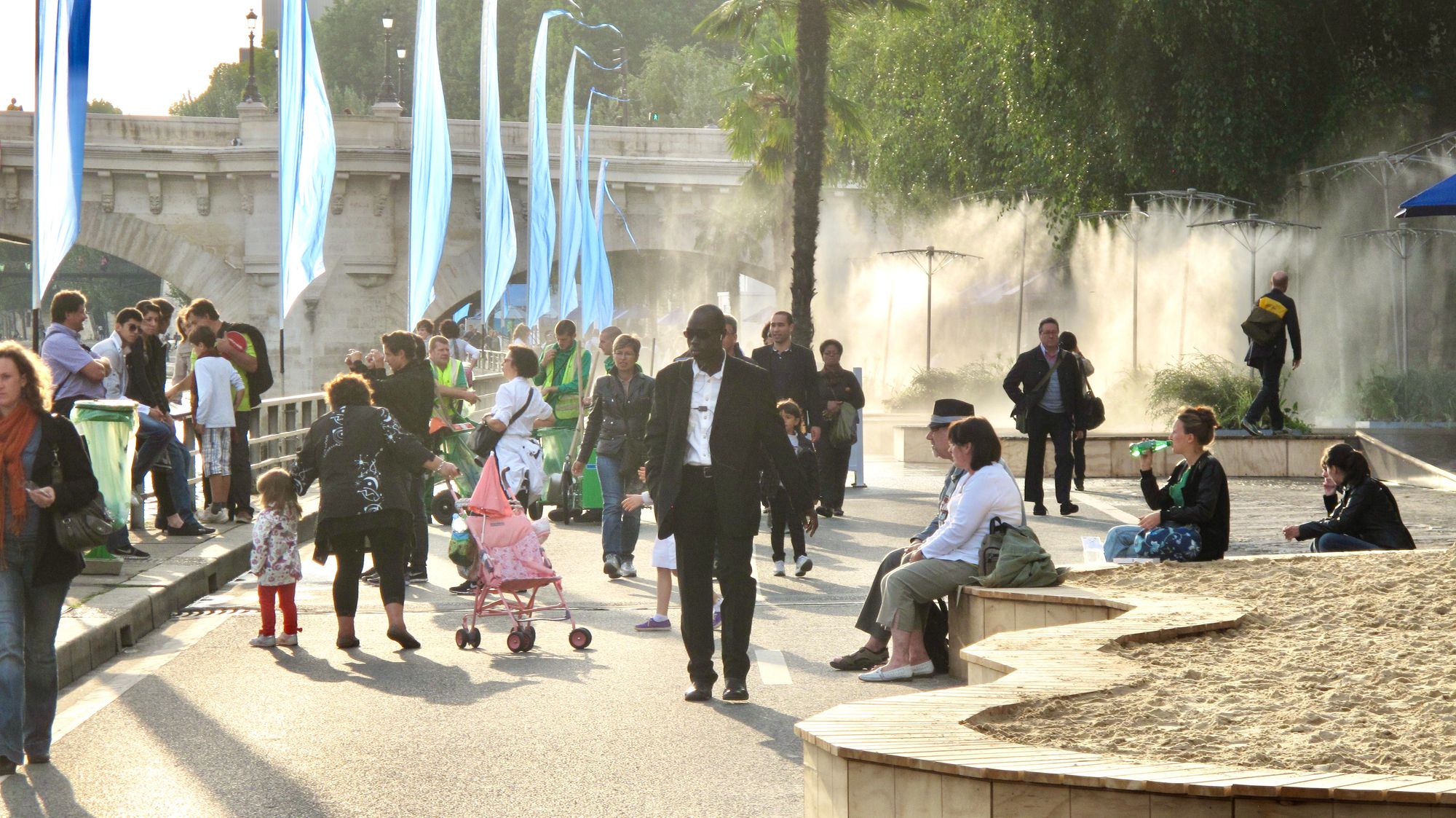 Takeaway: Focus on Multi-Use Destinations
San Diego badly needs multi-modal, multi-use destinations along its waterfront. In Paris, a series of mini-destinations along the Seine, each with their own distinct identity, gives people a reason to stay, play, and recreate. The Paris Plage enhances social life through smart use and placement of seating, cafes, public art, games, and shade. It also has a feeling of inclusiveness, in which everyone has a sense of ownership.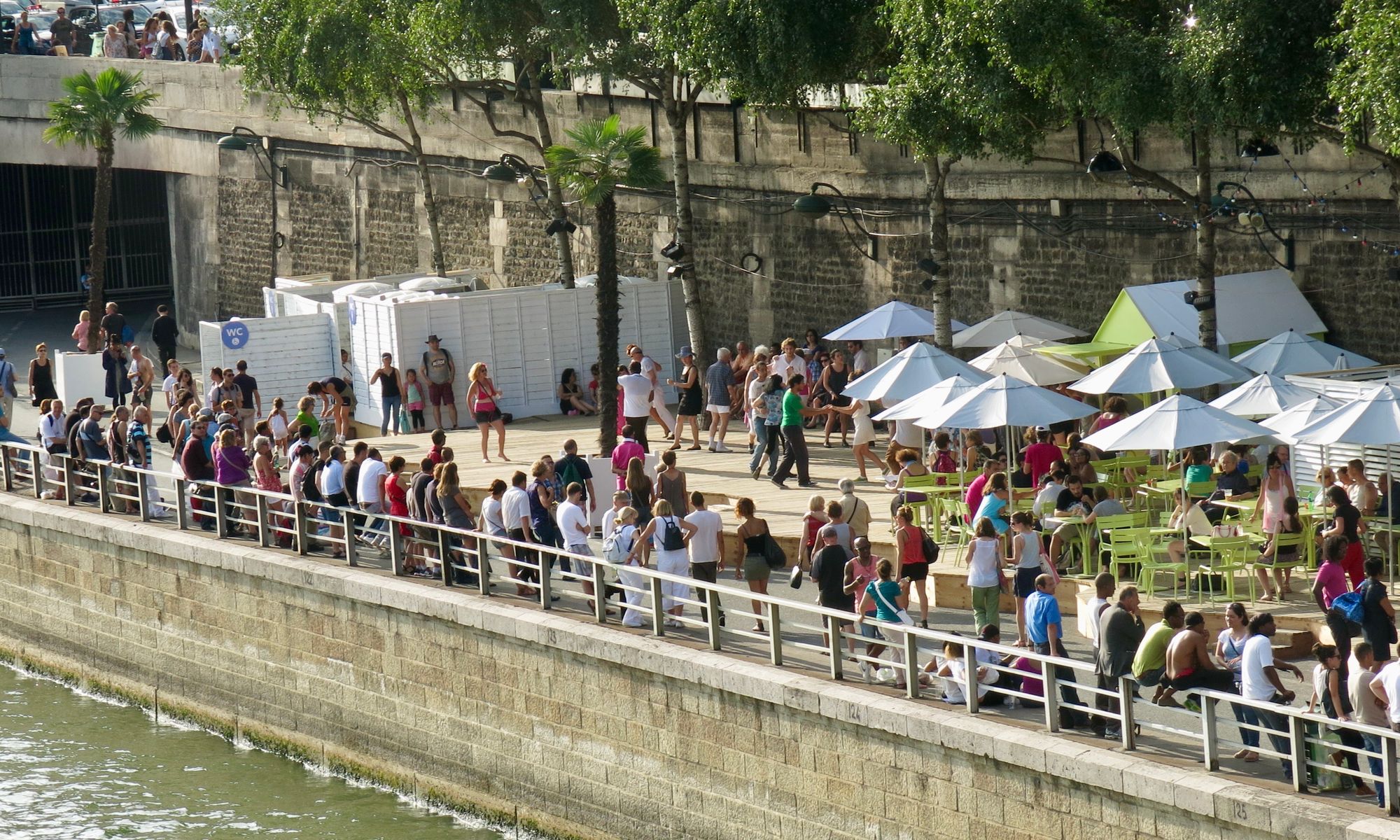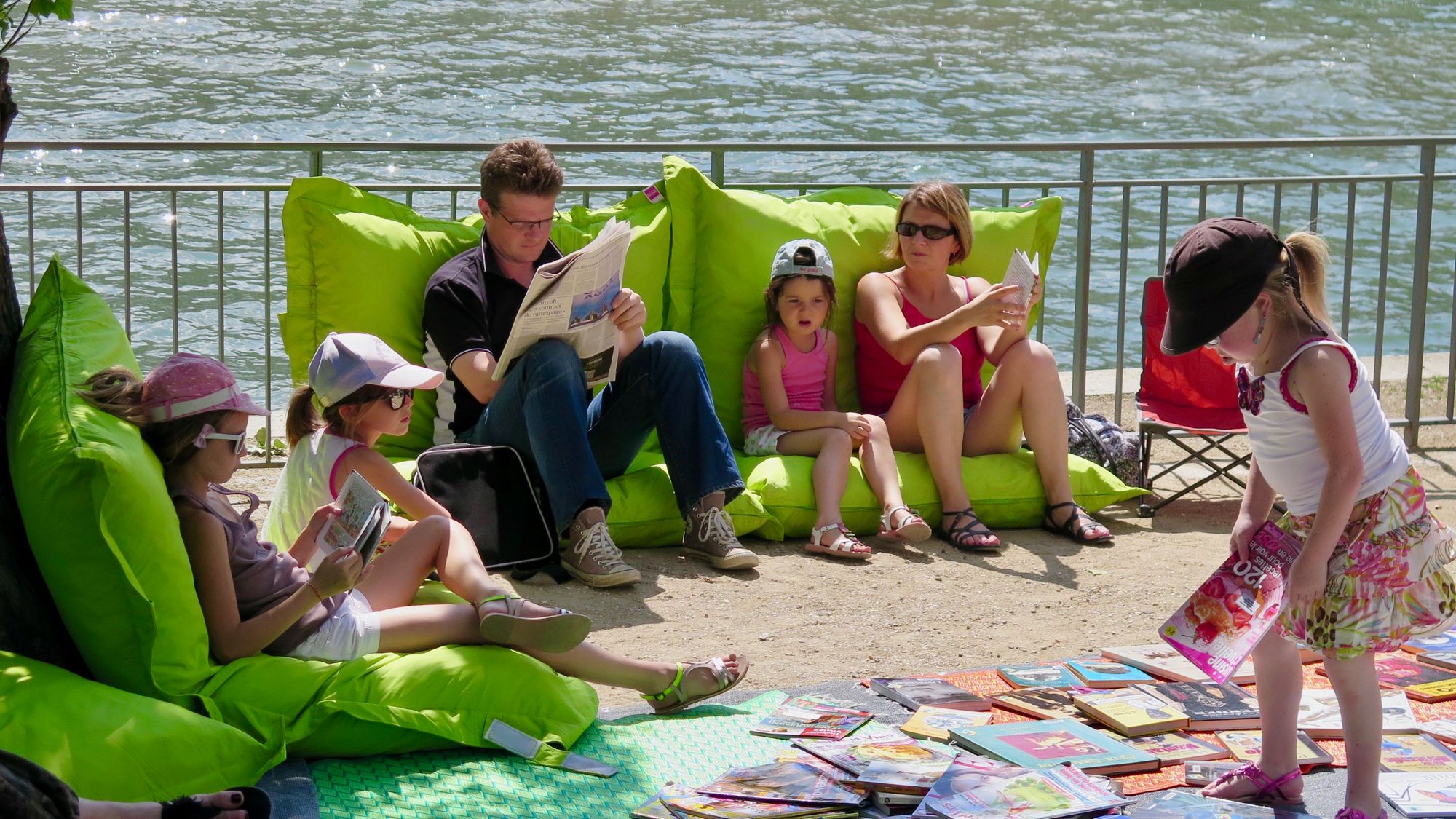 Takeaway: Bring in Pop-Up Waterside Restaurants
Upriver from Notre Dame Cathedral, the riverfront has been animated by seasonal restaurants, cafes, and bars that keep the festivities going into the early hours of the morning. The cafe structures are relatively simple to construct and afford ample opportunity for people to stop and organically engage in the social scene. This kind of ingenuity wouldn't be hard to copy along the San Diego waterfront.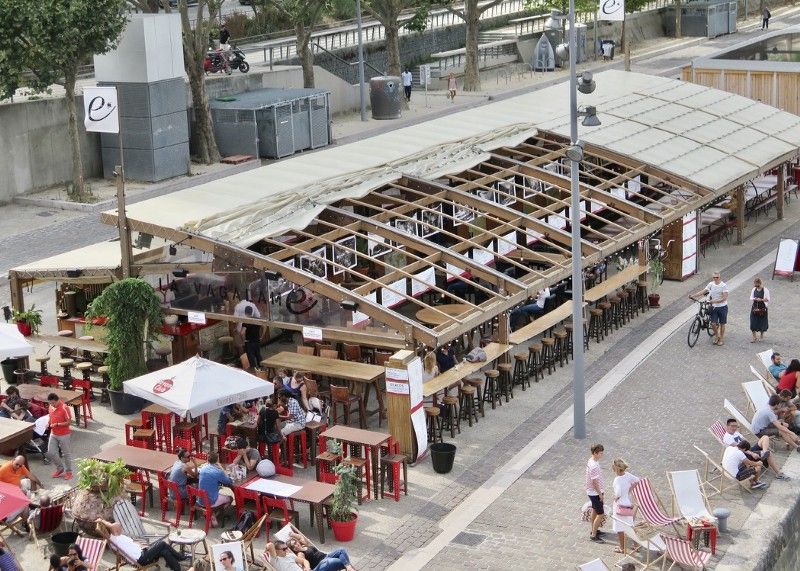 Takeaway: Incorporate Public Art
Paris's use of public art creates opportunities for surprise, creative engagement, and new uses of previously empty public spaces. Interactive pieces like a giant chalkboard also encourage everyone to participate in the collective co-creation of the space.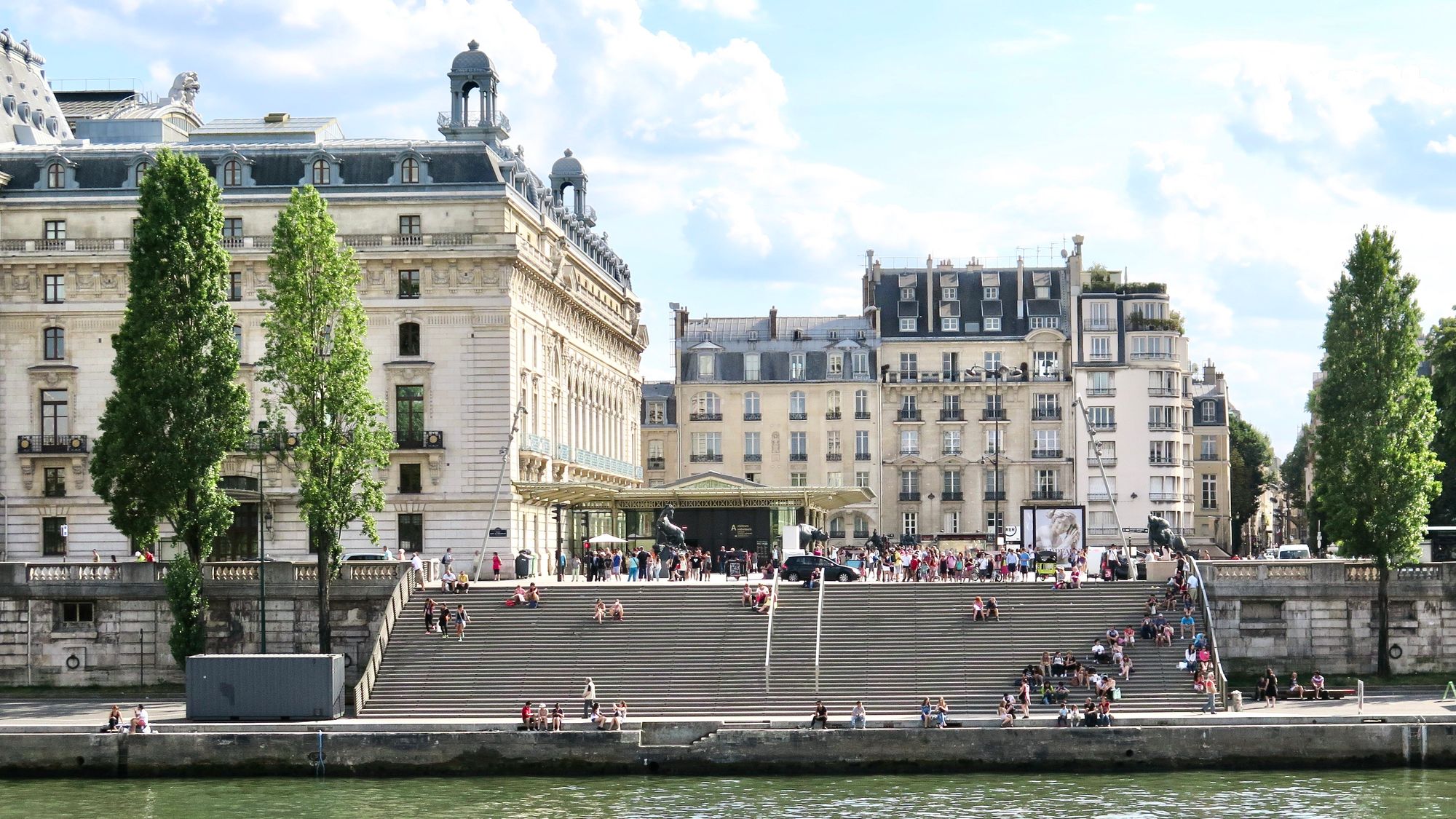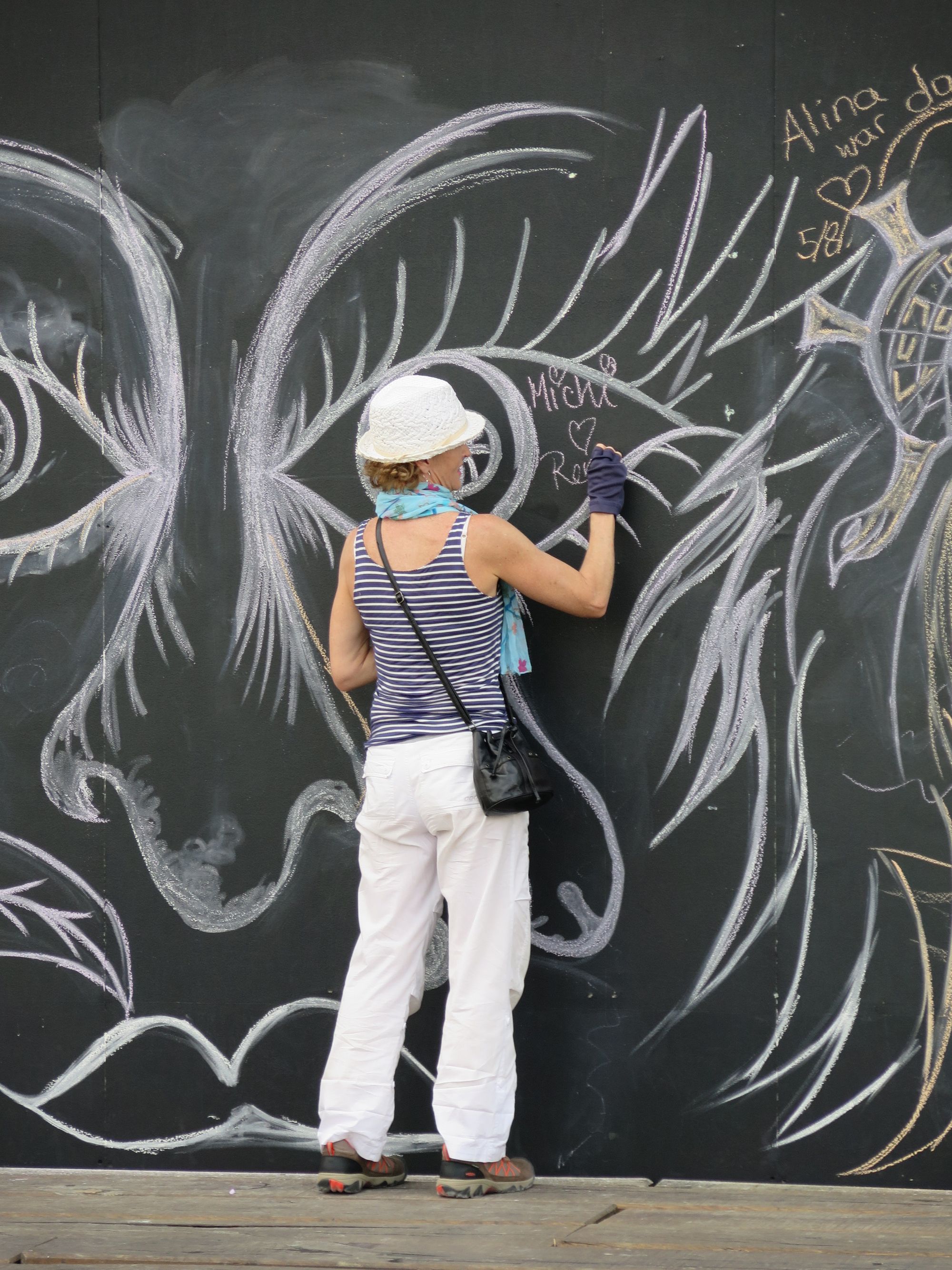 Takeaway: Create Seating for People
Put a good bench in a public space, and people will find unique ways to sit, lay, nap, sunbathe, and chat on it. The benches along the Paris waterfront are not only well-placed, but also feature interesting designs, which encourage creative uses and accommodate many people.
Seating is one of the easiest and cheapest ways to activate a space and is one of the most clear-cut ways to follow Paris's lead. It always helps when there are activities, sights, and people to look at while sitting down... but if San Diego starts with seating, the rest is all the more likely to follow.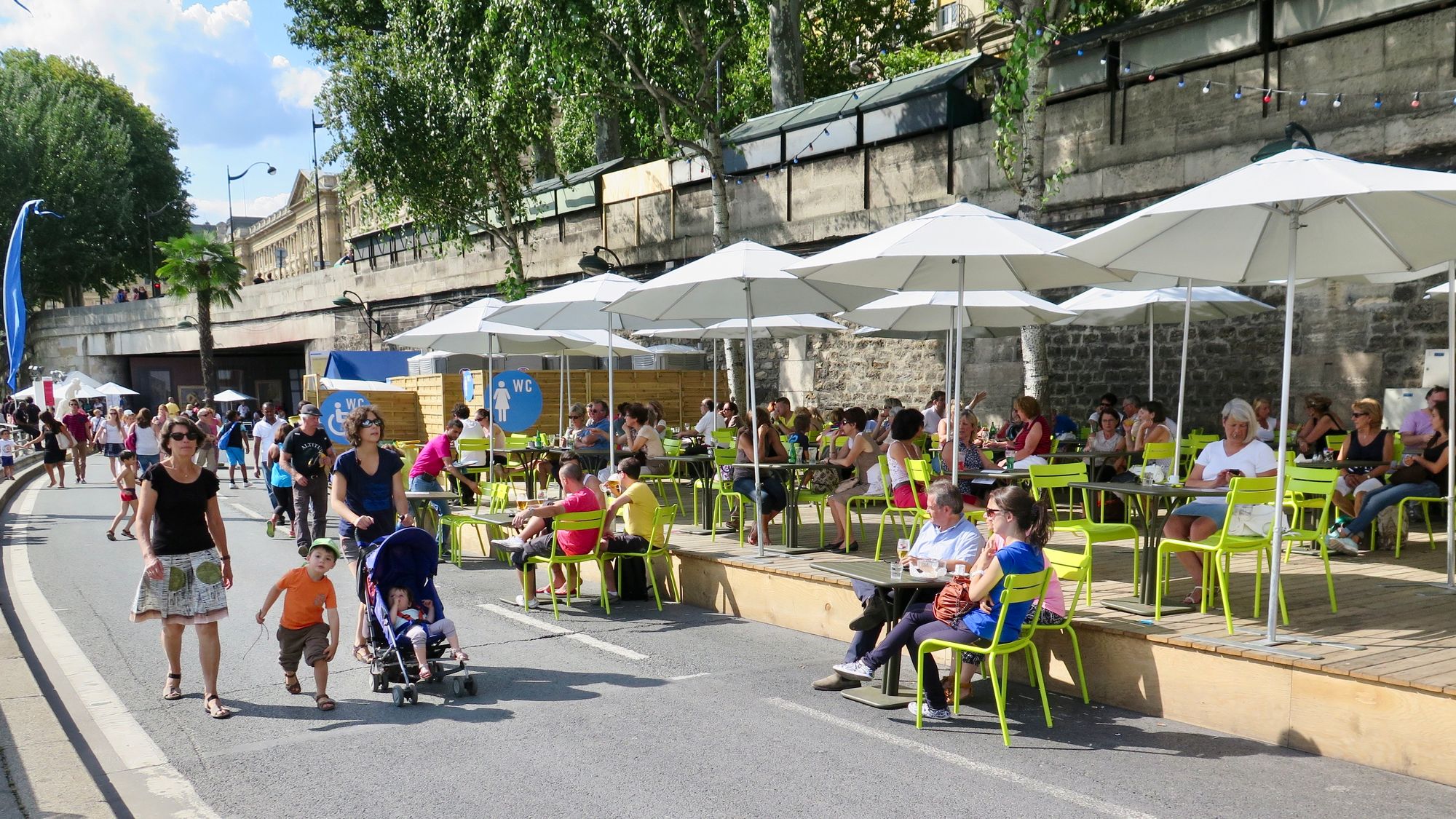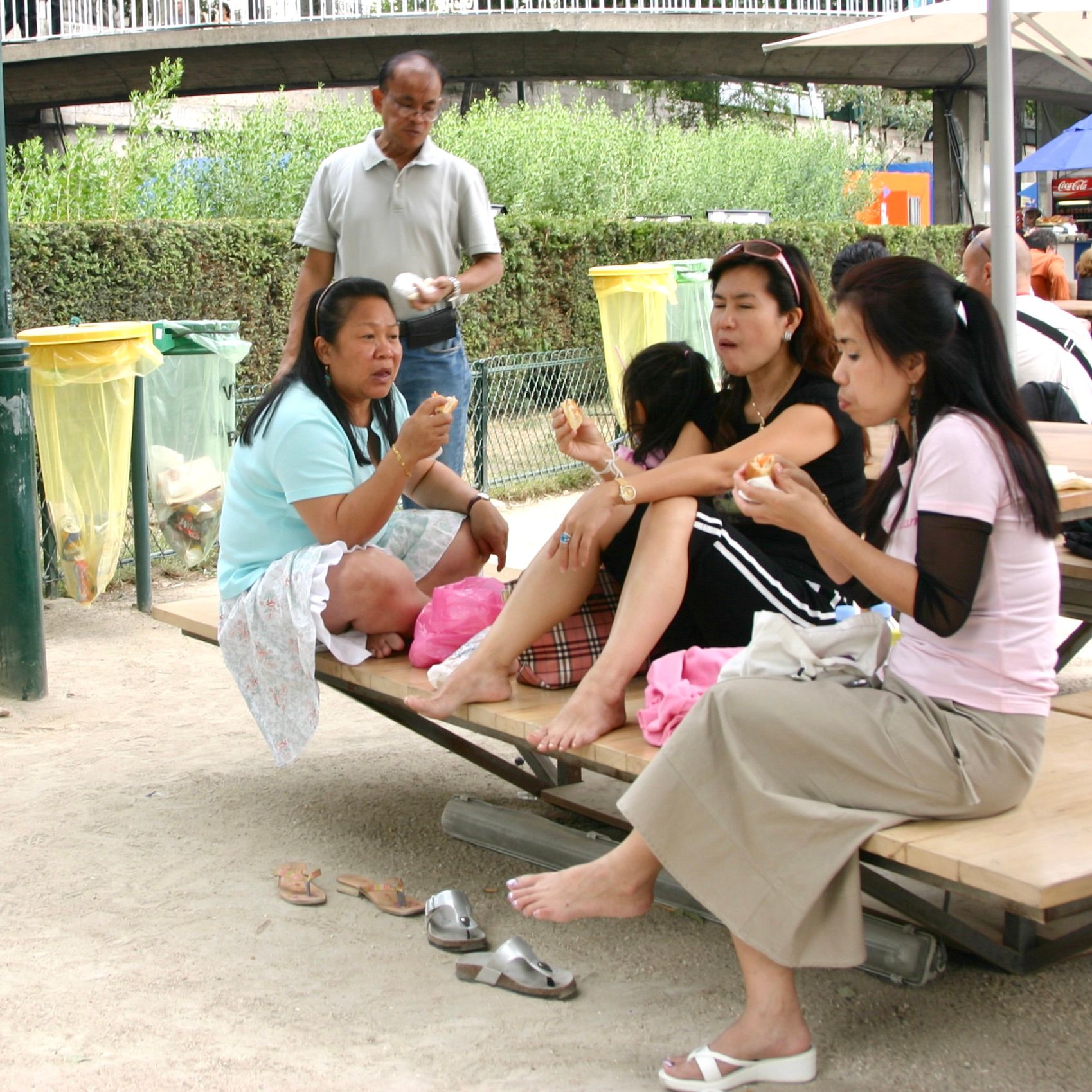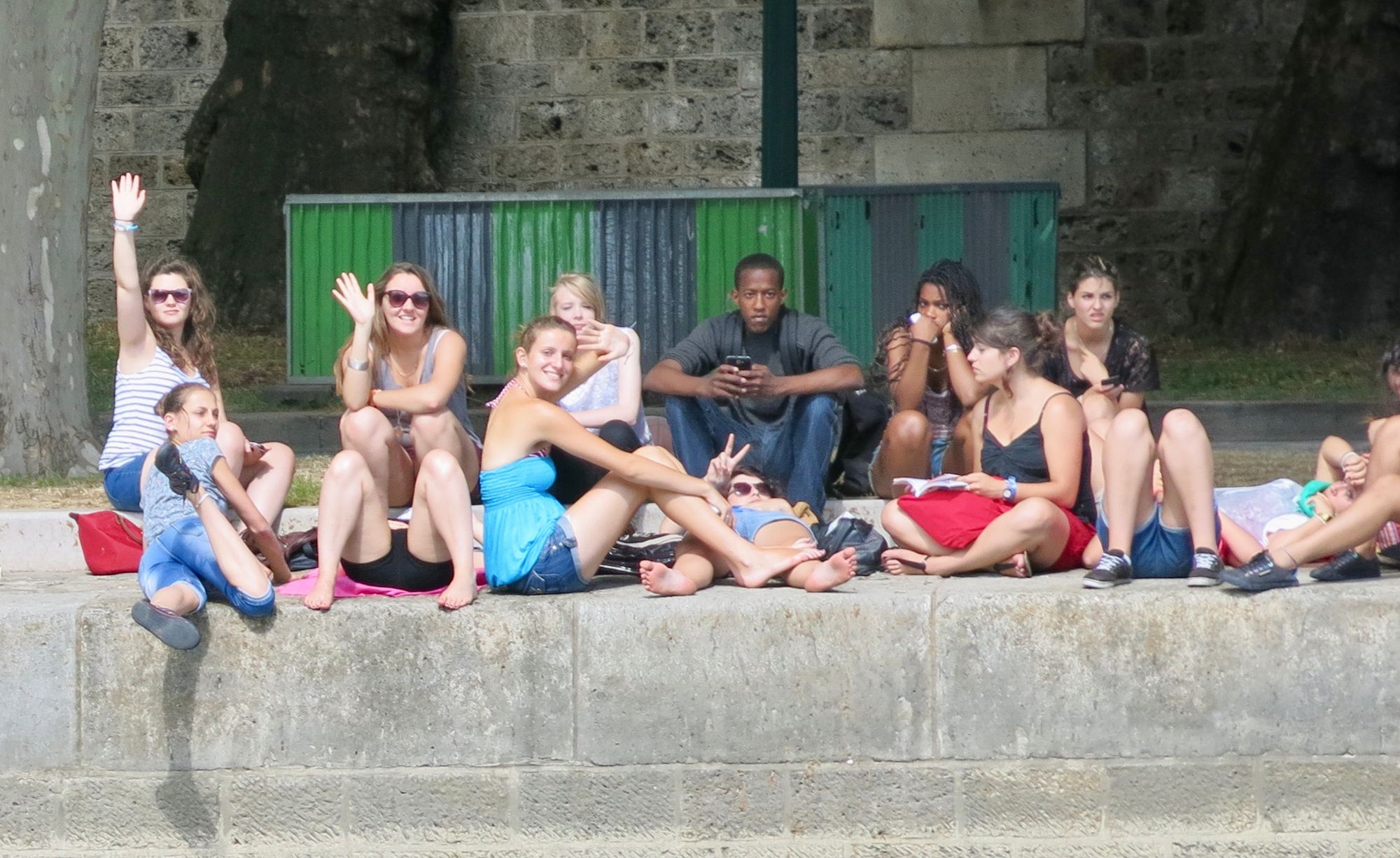 Takeaway: Make the Space Serve Everyone
Paris has done a wonderful job of extending its waterfront activations (e.g. at Basin de la Villette) from the city center to outlying neighborhoods, a process made possible with active waterfronts that connect to the Seine. How? By focusing on activities that attract people of all ages and backgrounds: swimming, water sports, dancing, table games, and of course, great seating.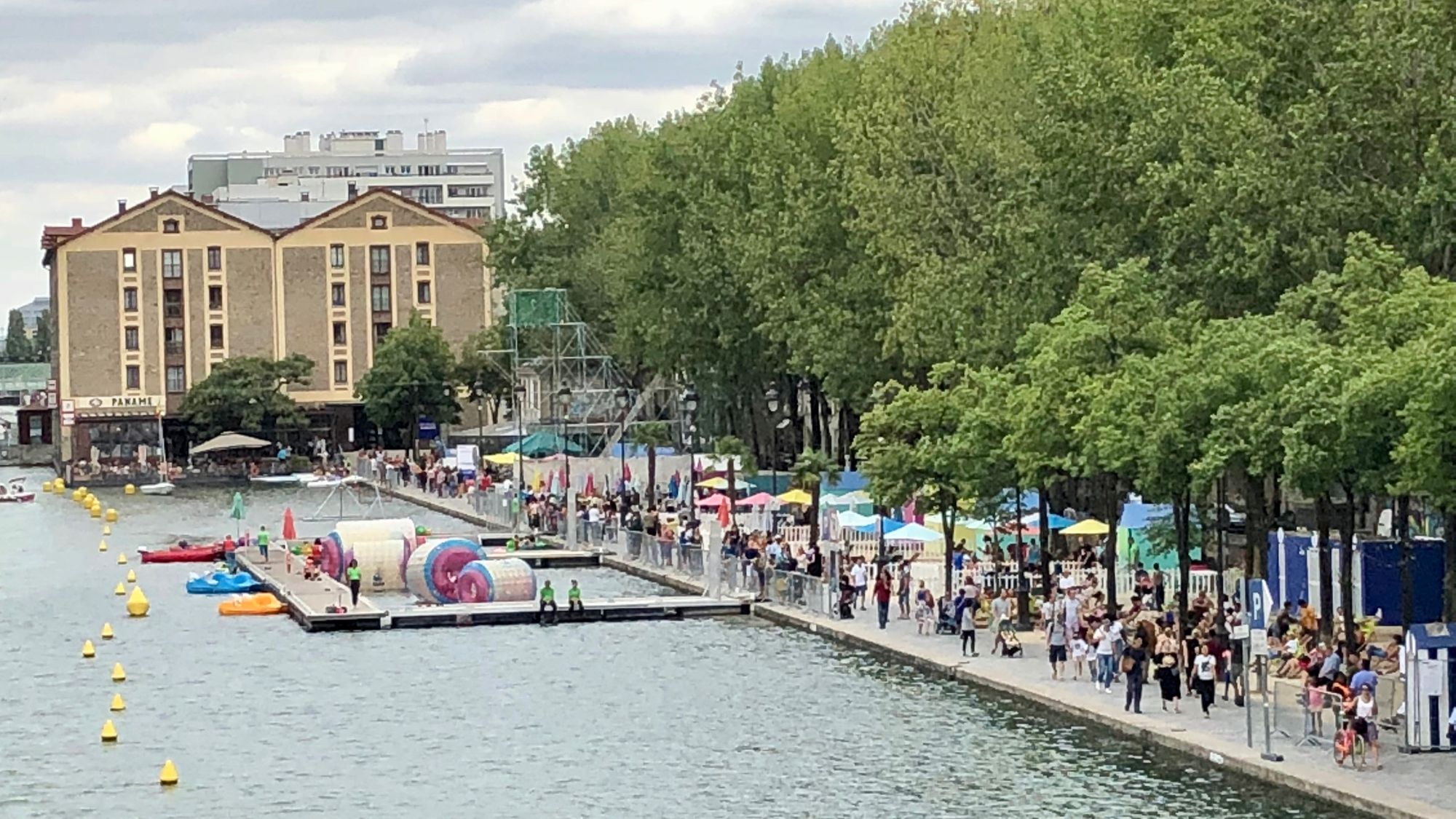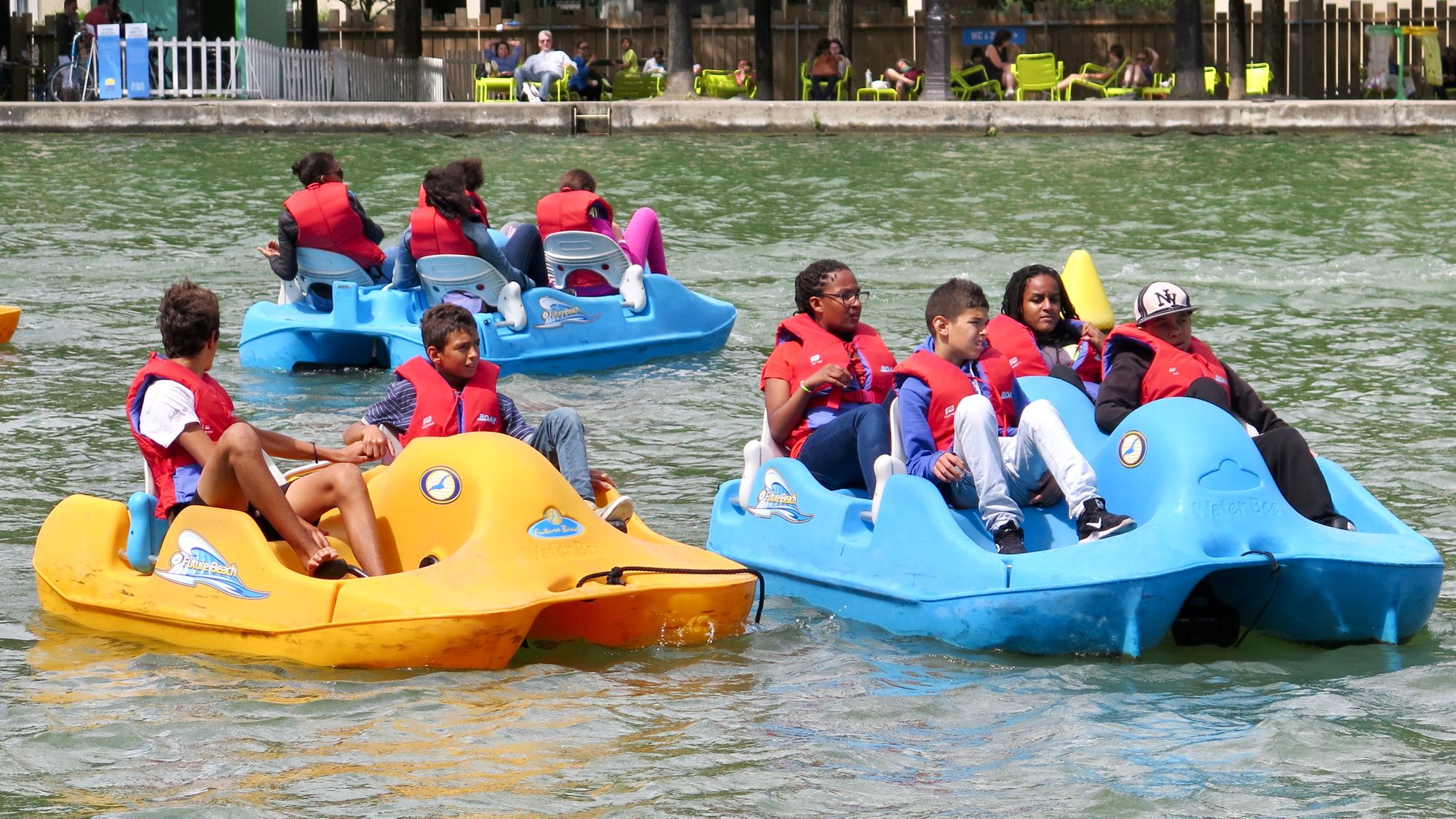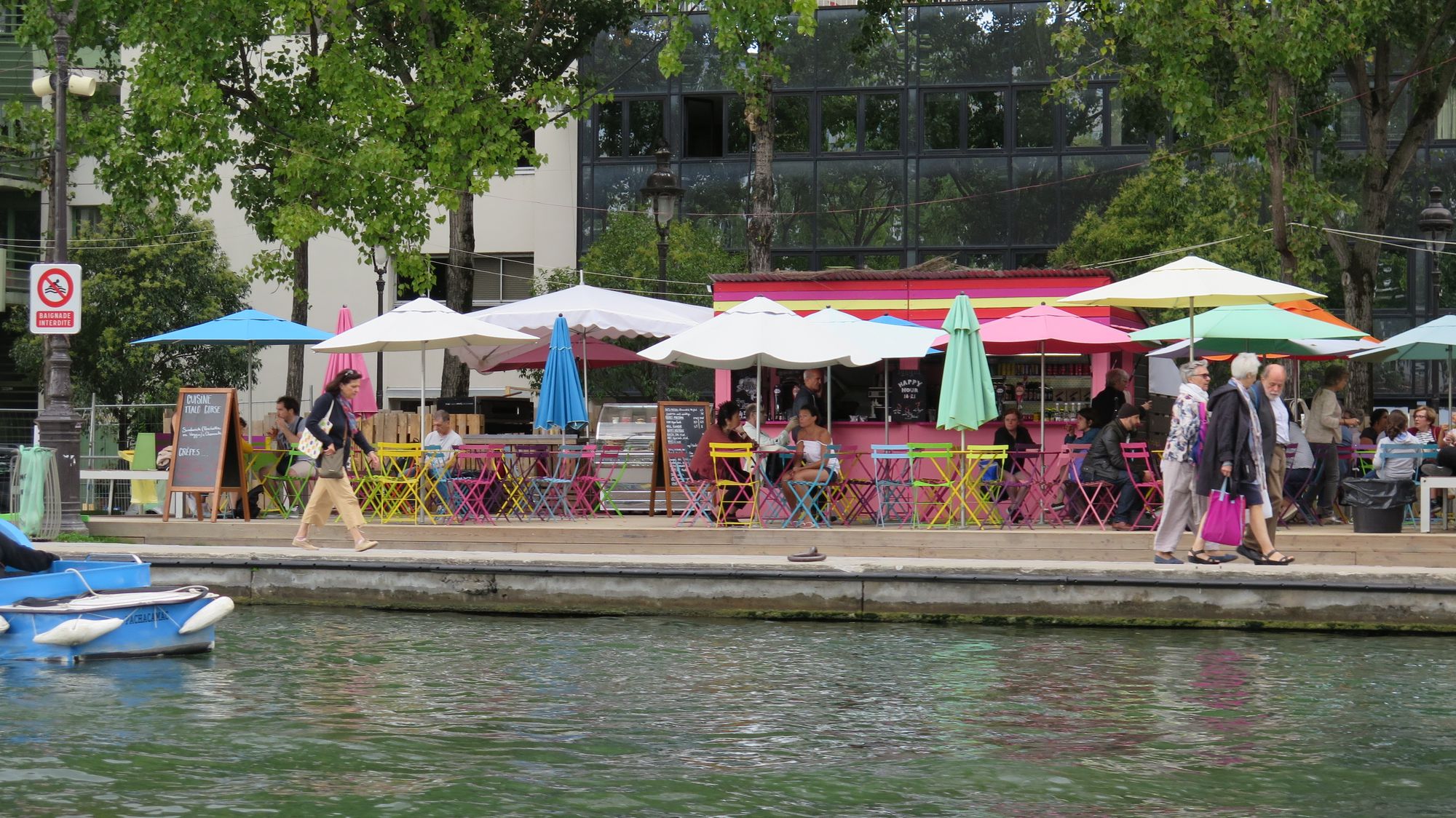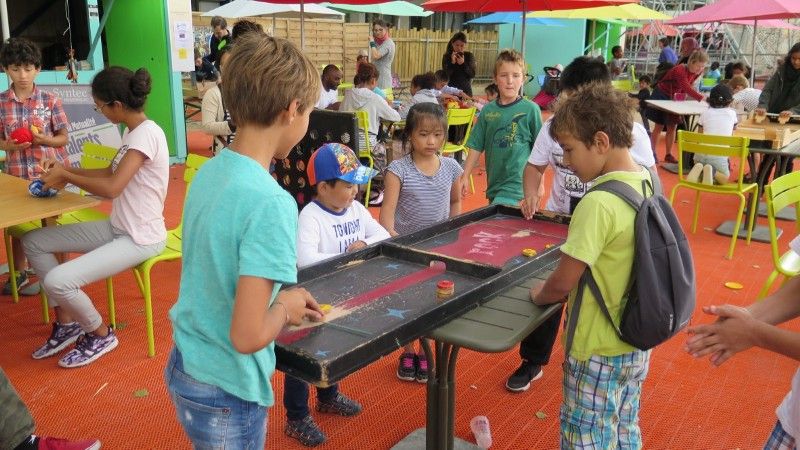 Takeaway: Think Lighter, Quicker, Cheaper
The Paris waterfront was empty until recently; its current popularity made possible through a series of "lighter, quicker, cheaper" interventions. These interventions include things like pop-ups, which were brought into the space on an incredibly quick timeline. It has brought together both the Right and Left Banks, helping them to connect rather than letting the river become a divider.
Stockholm
Promenade with historic boats and restaurants
Only historic boats are allowed to berth on the promenade part of Stockholm's waterfront, meaning that it is always a visual delight.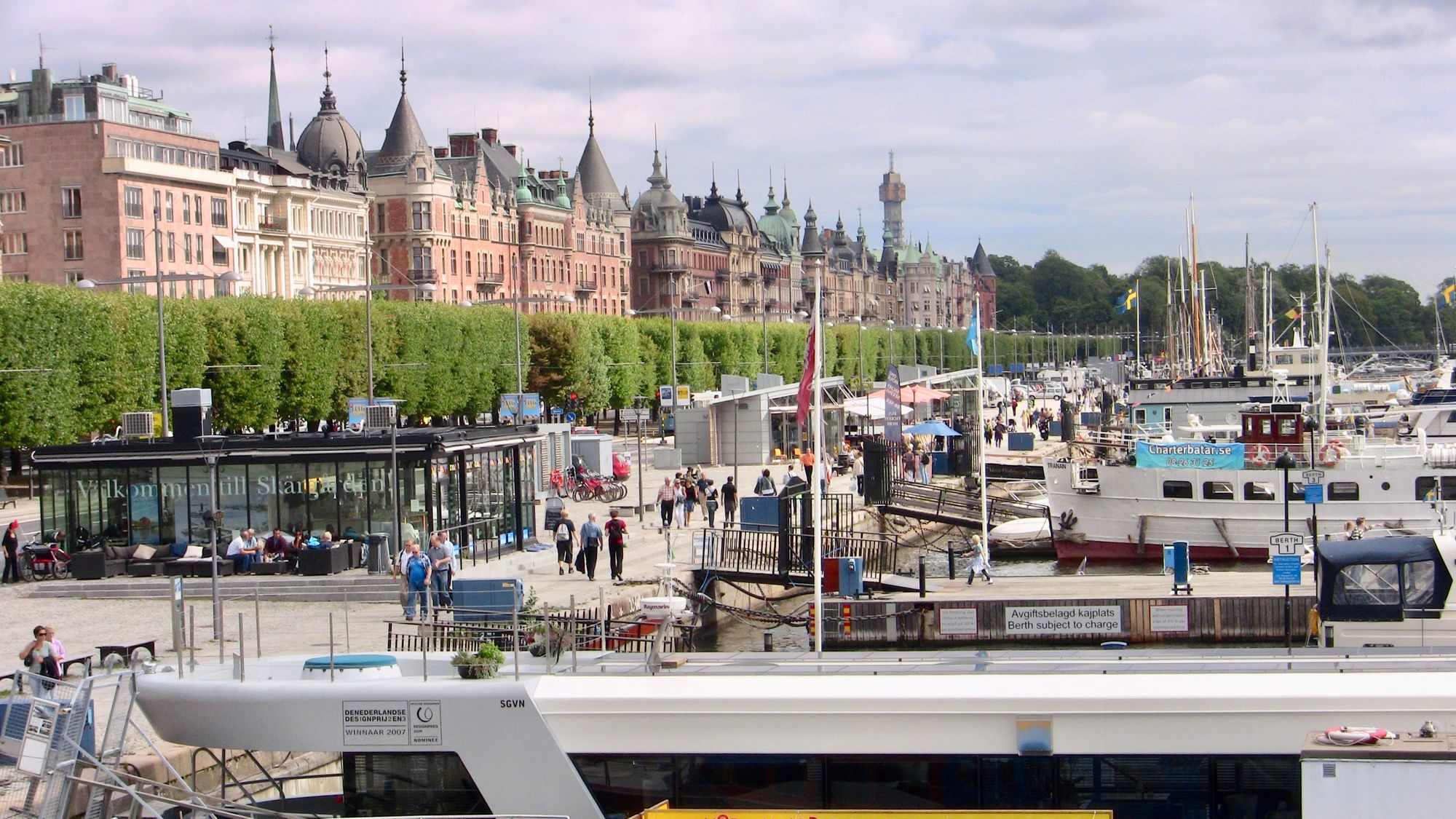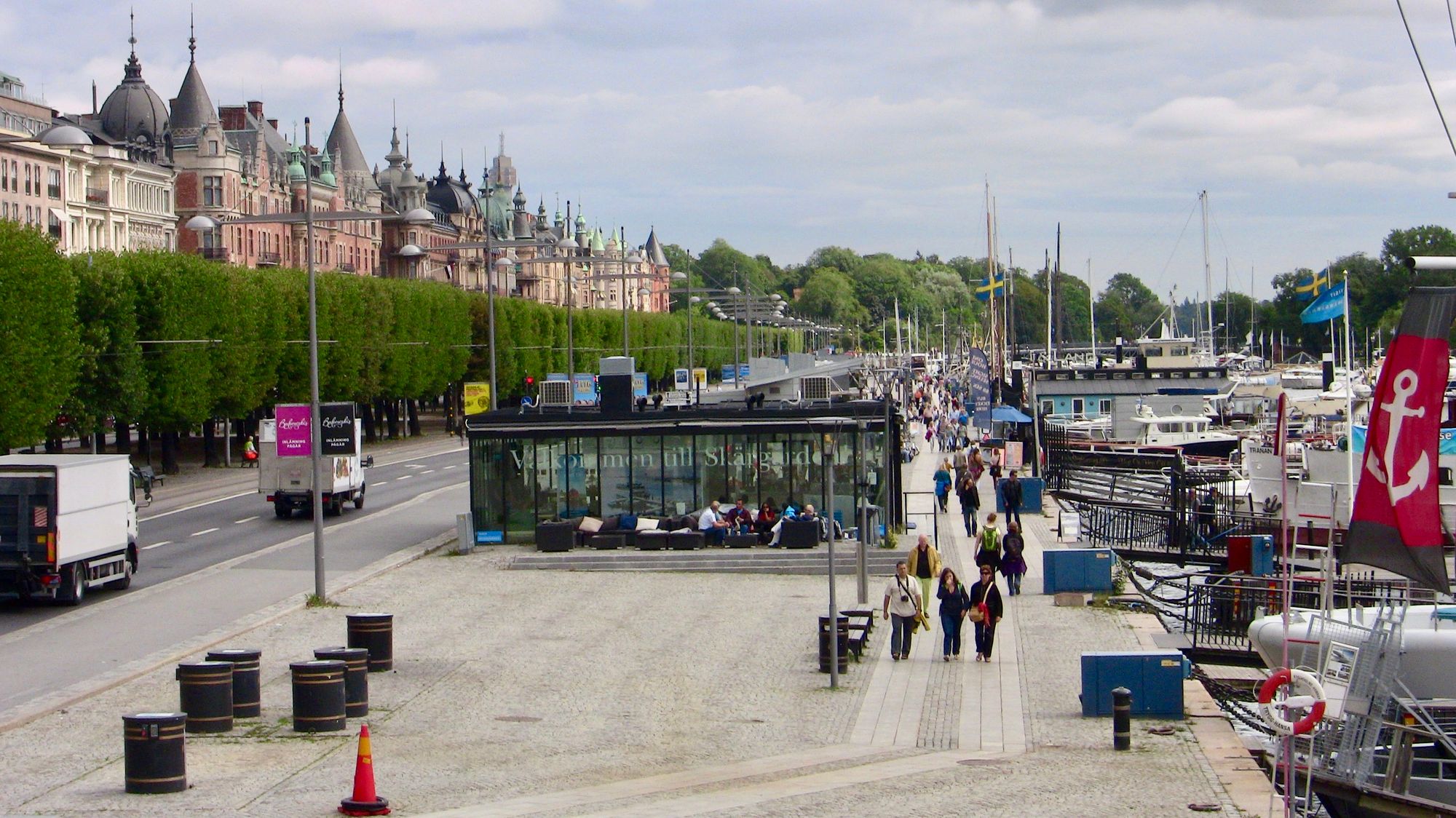 Takeaway: Connect with other destinations
Stockholm's waterfront is full of restaurants and is uniquely well-connected, with esplanades leading to other beloved public spaces like the Kungsträdgården.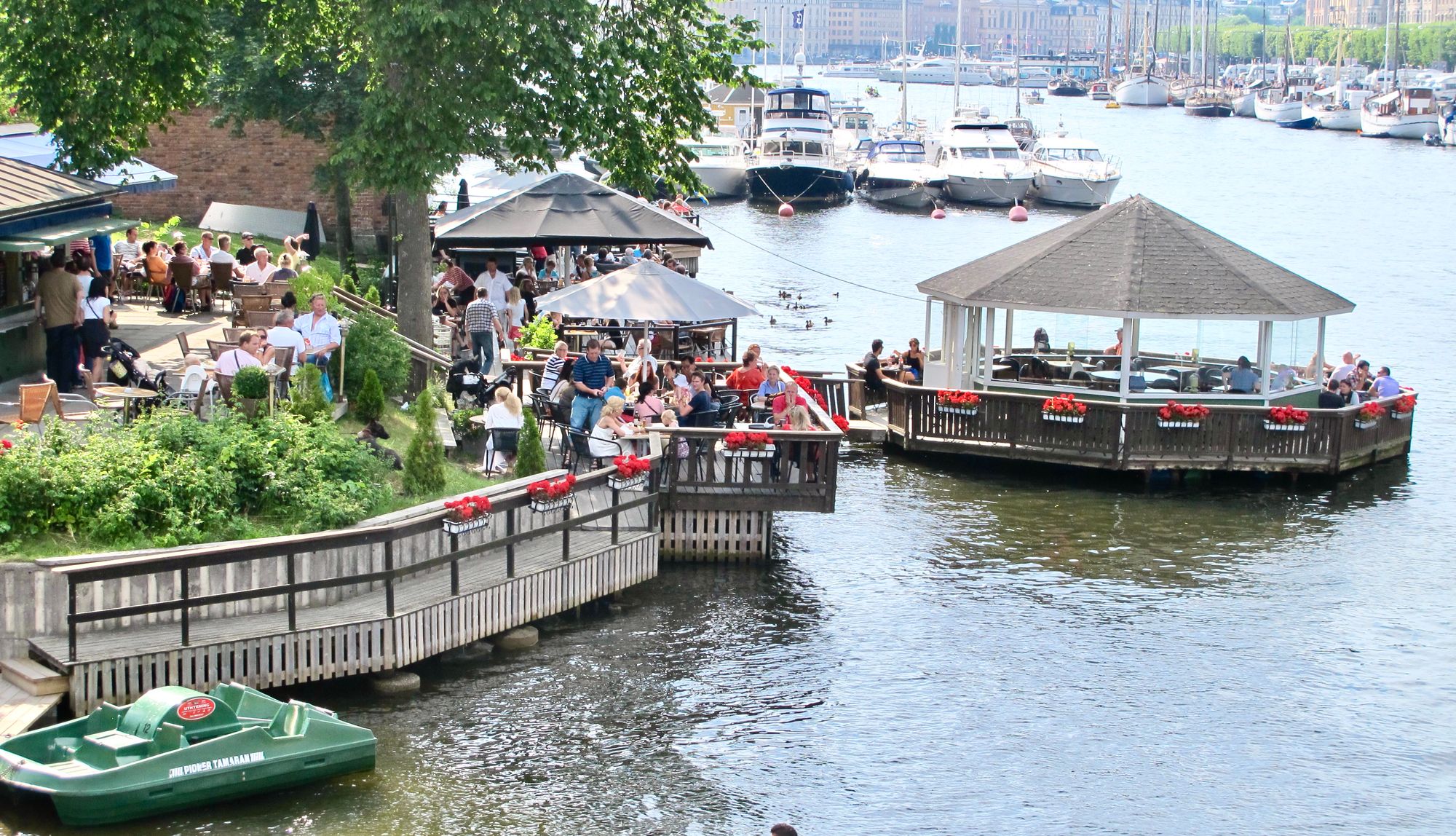 Stockholm's Durgarten Grunalund Amusement Park is also situated right along the water and provides a high-energy activity hub.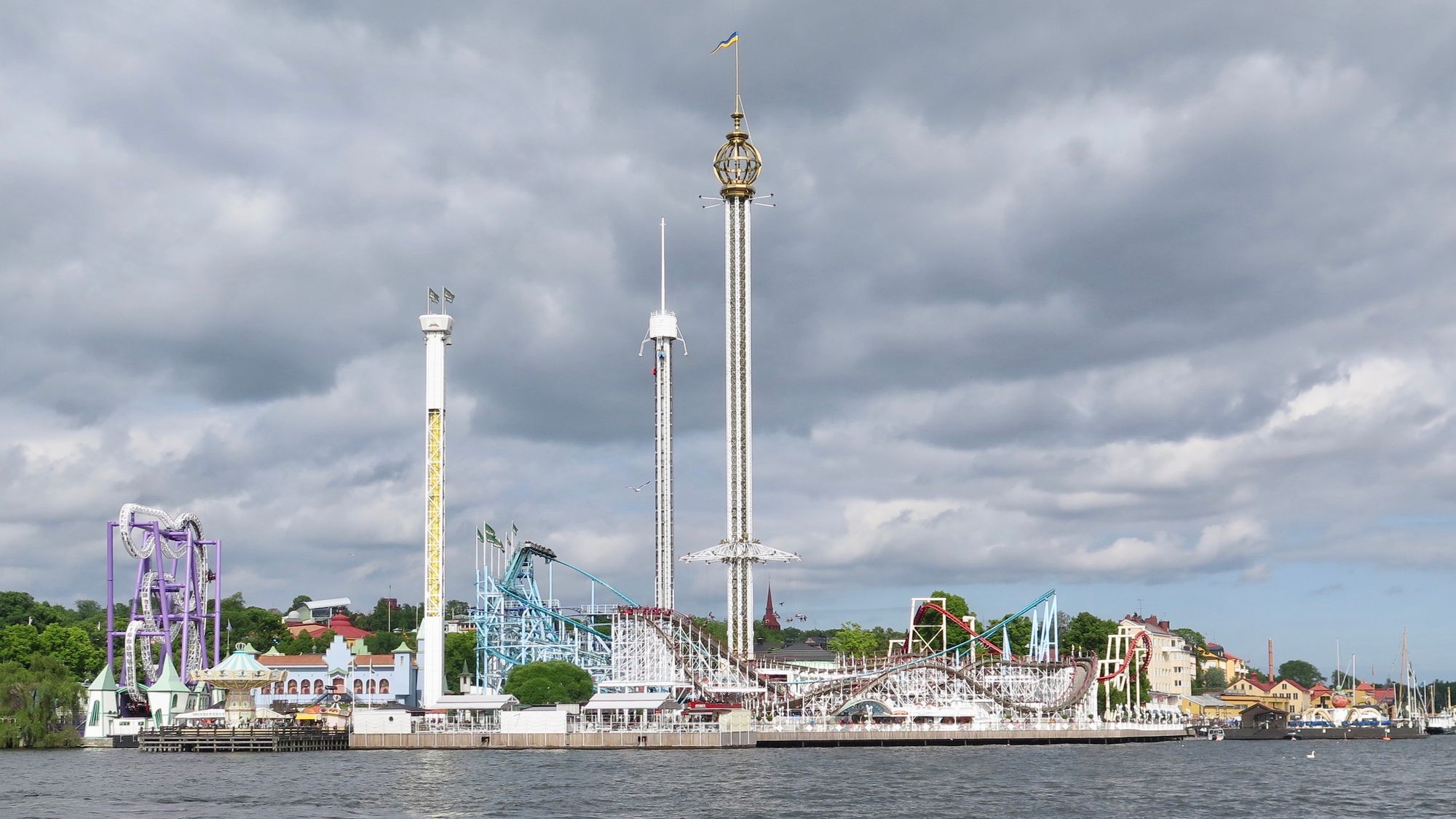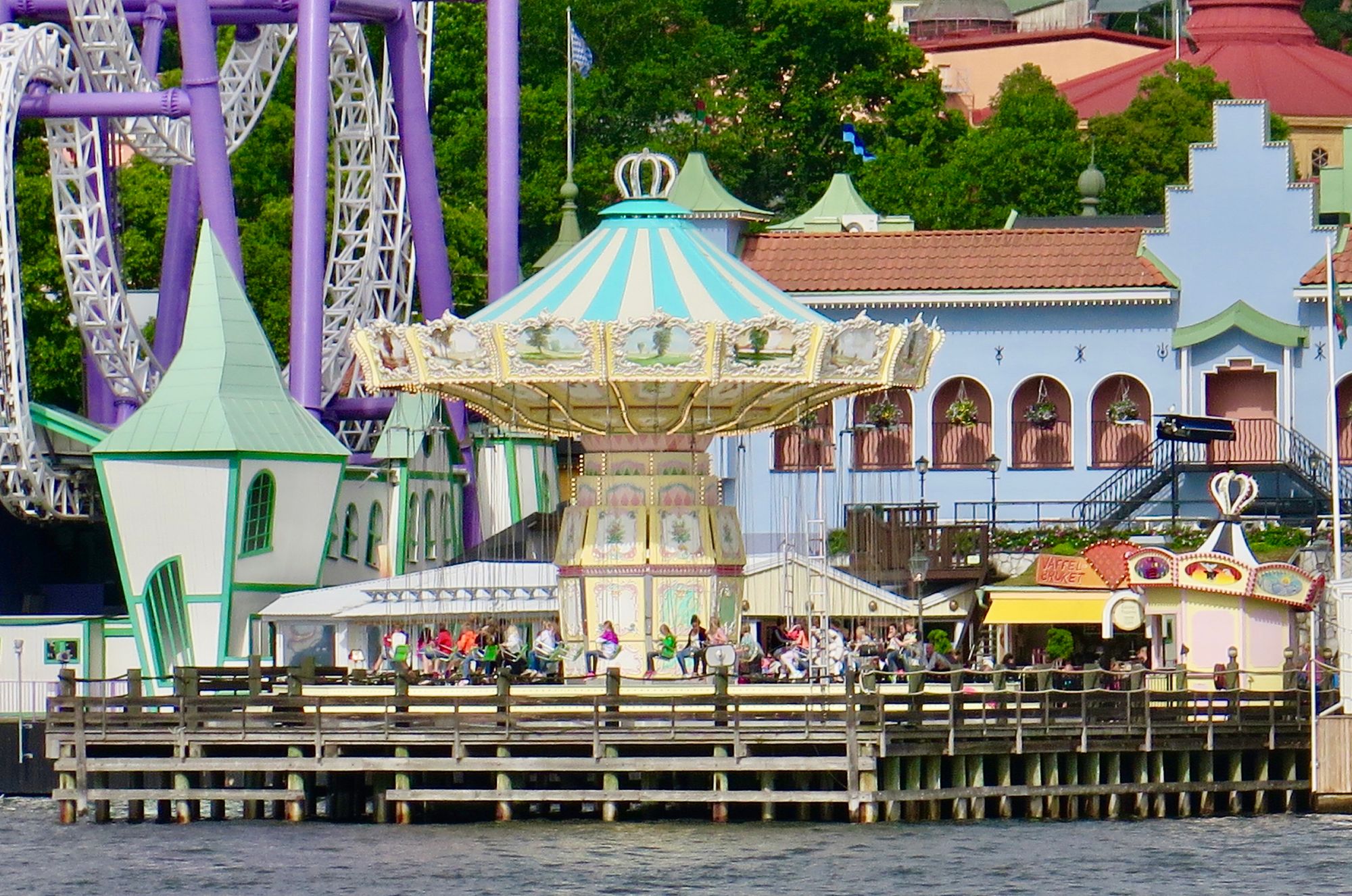 San Diego as a World-Class City
Beyond the waterfront and the Downtown, San Diego has so much that is very impressive. With such significant public space successes, like Balboa Park and Little Italy, we wonder how the waterfront has been left behind. We proudly use these two San Diego examples as resources for other cities, and hope to be able to do the same with the waterfront soon!
Balboa Park
It is our favorite place on the planet.
Balboa Park and the San Diego Zoo are world-class destinations, and easily some of the top public space destinations in the world. Beyond locals, they are places with a global draw.
As we review the images we have taken over the years, we think that Balboa Park is also one of the most diverse and inclusive places we have seen, offering the widest variety of activities of any we have worked on or visited. If San Diego residents can create a gem-like Balboa Park, we think they can create a similar offering along the waterfront.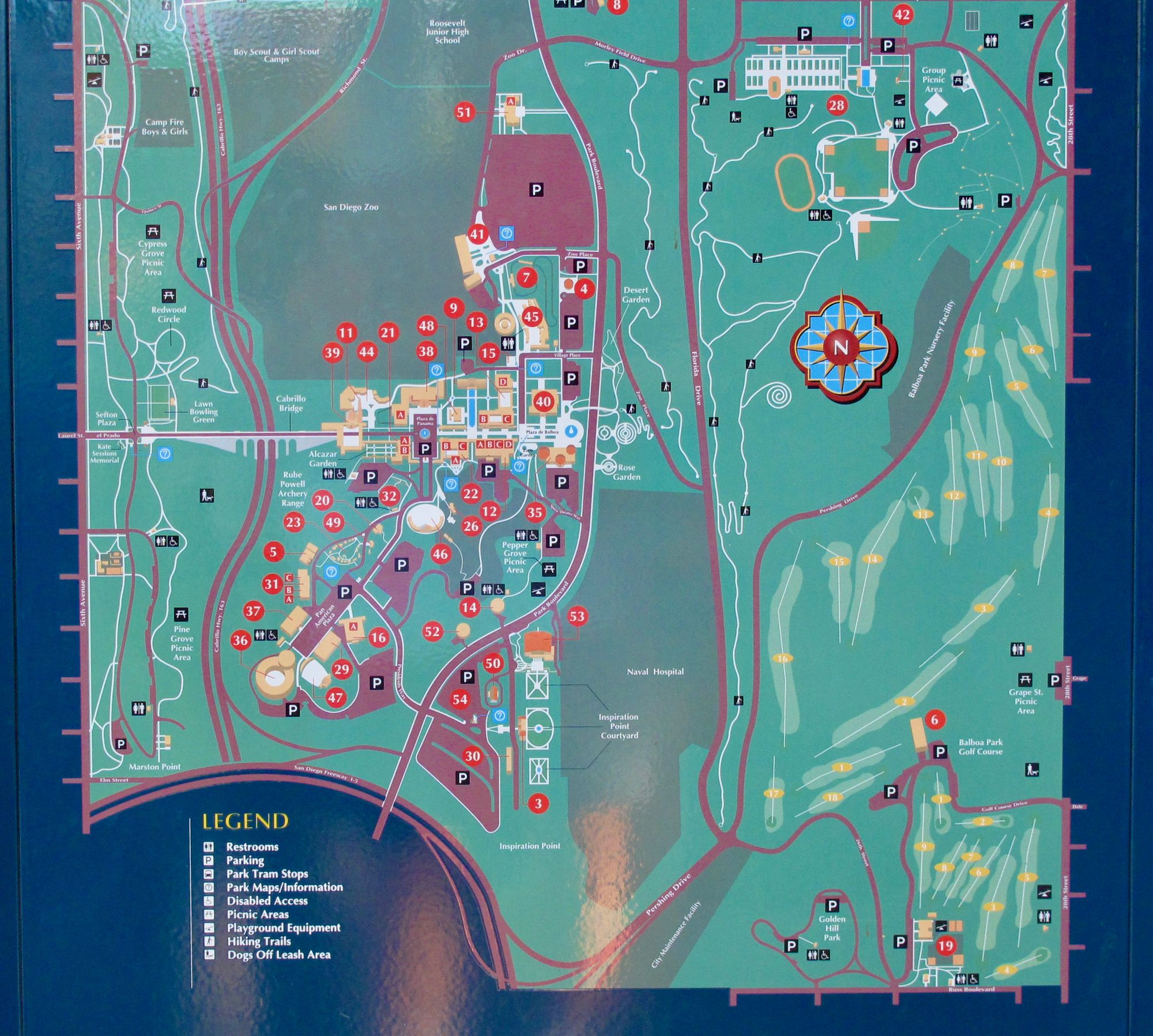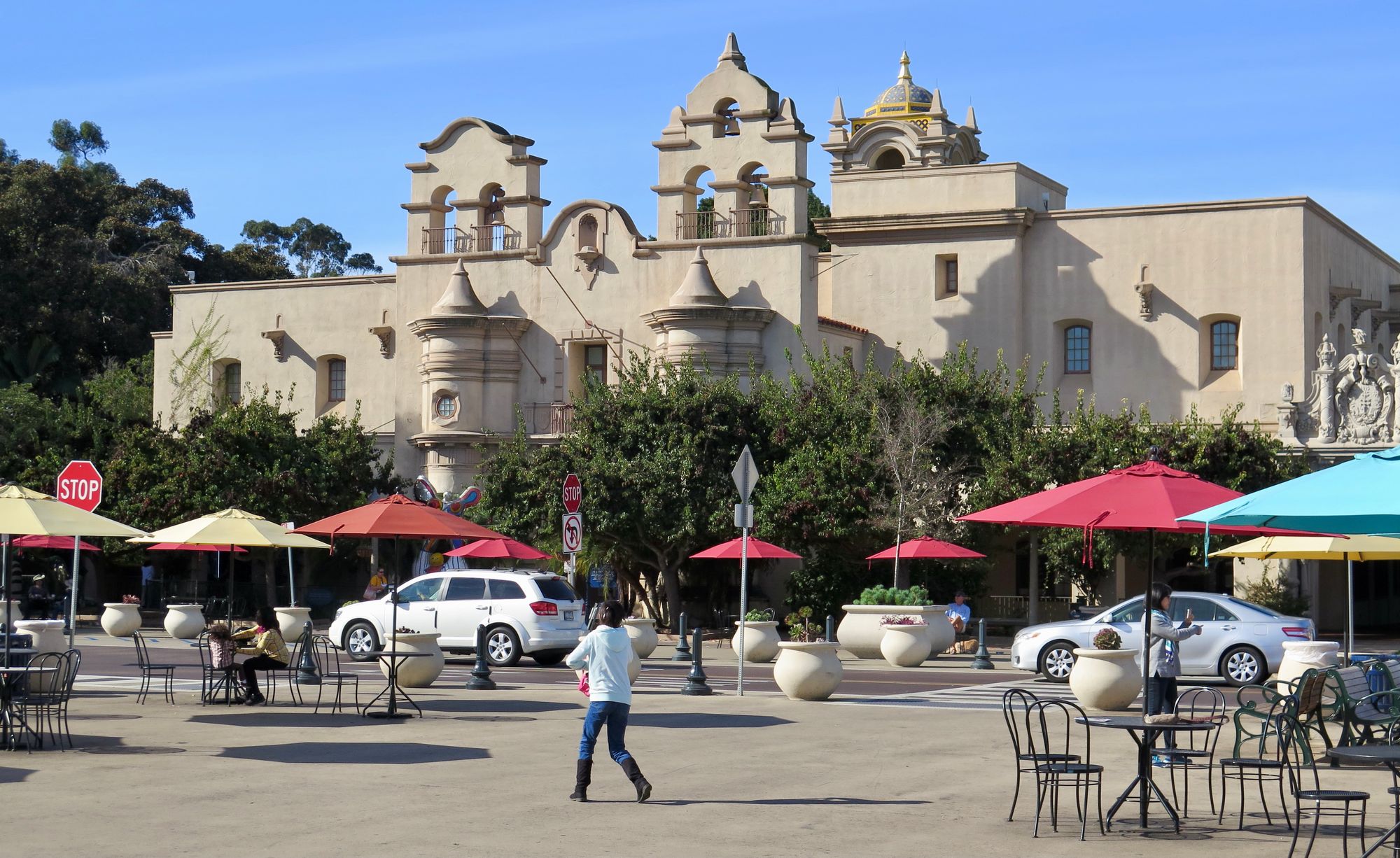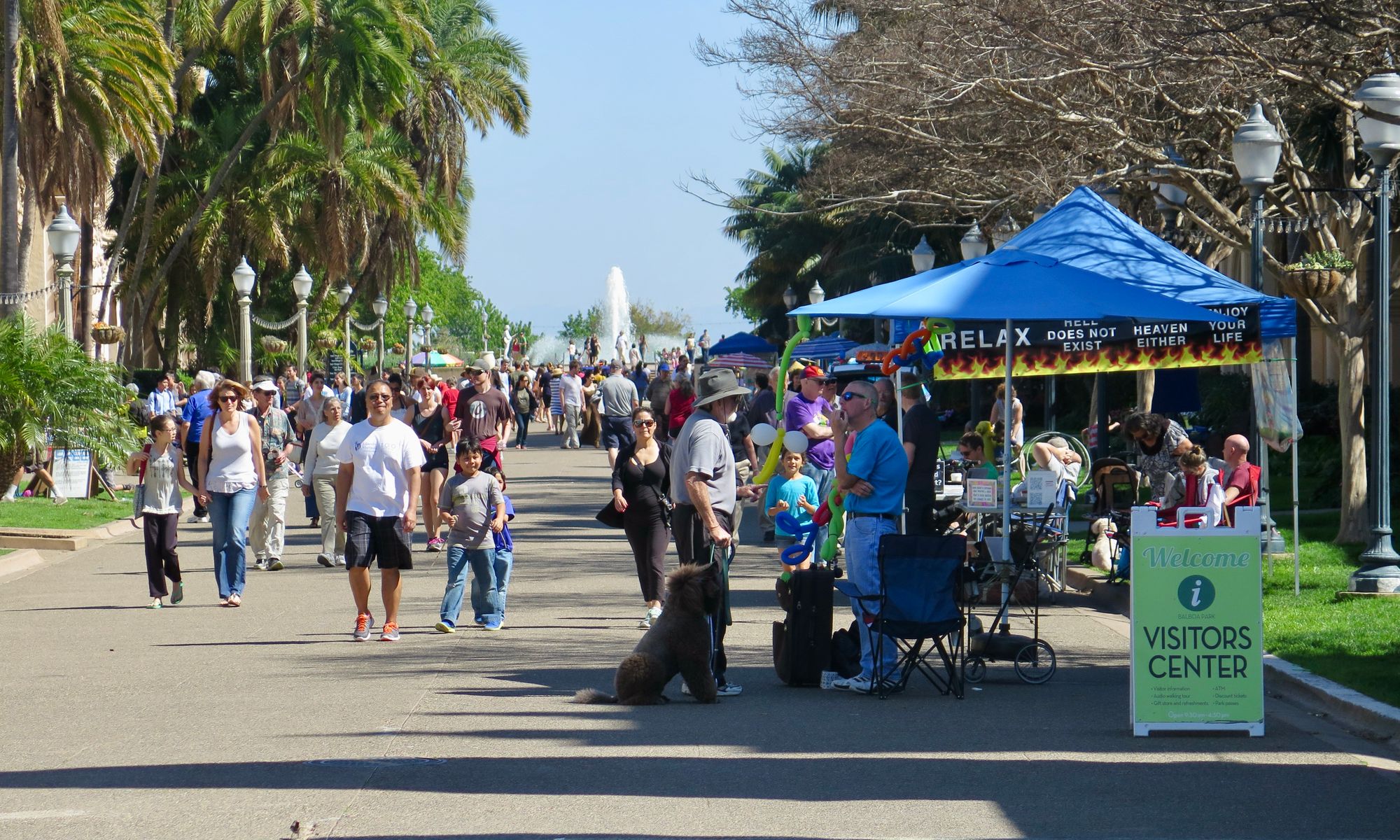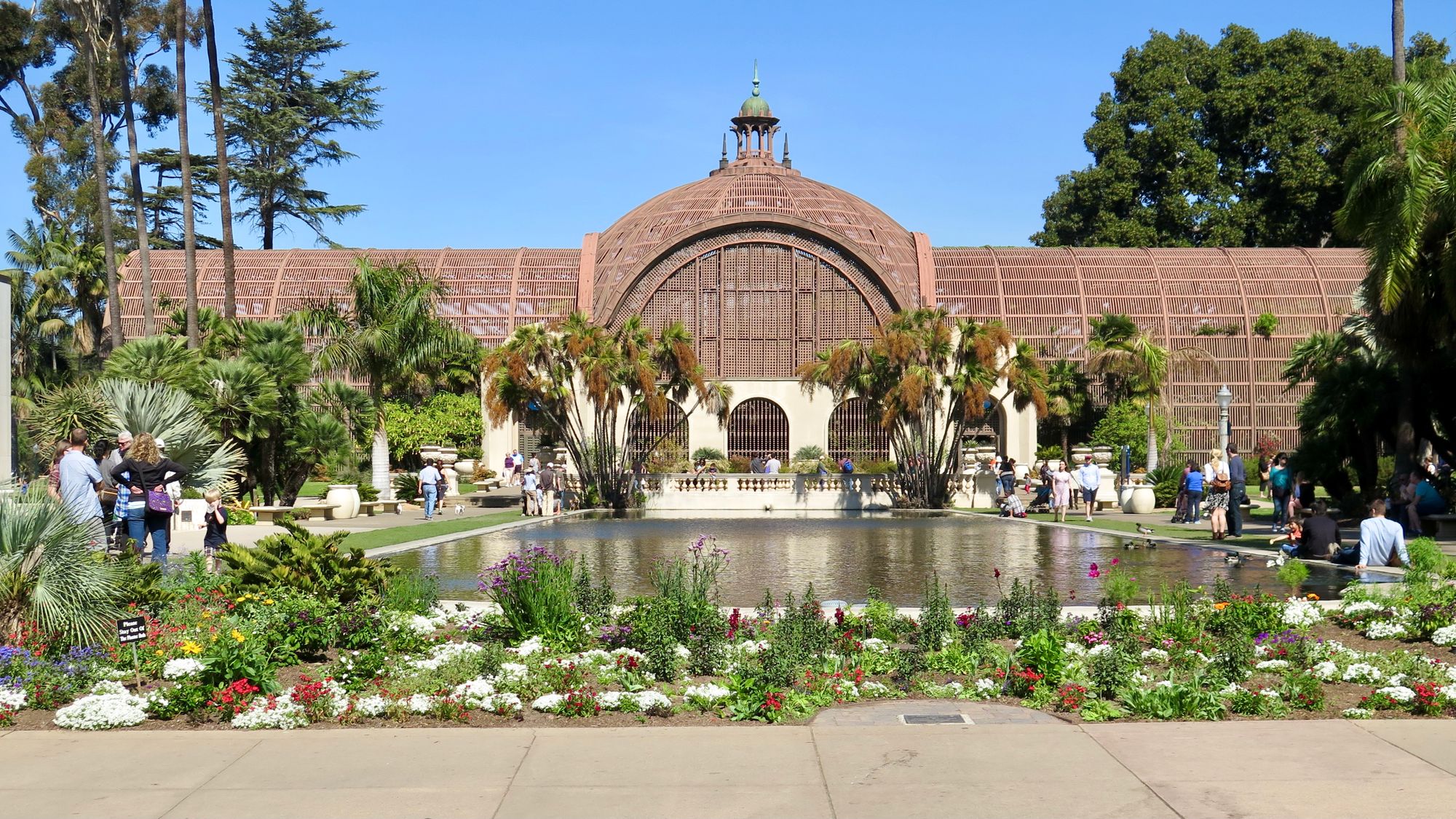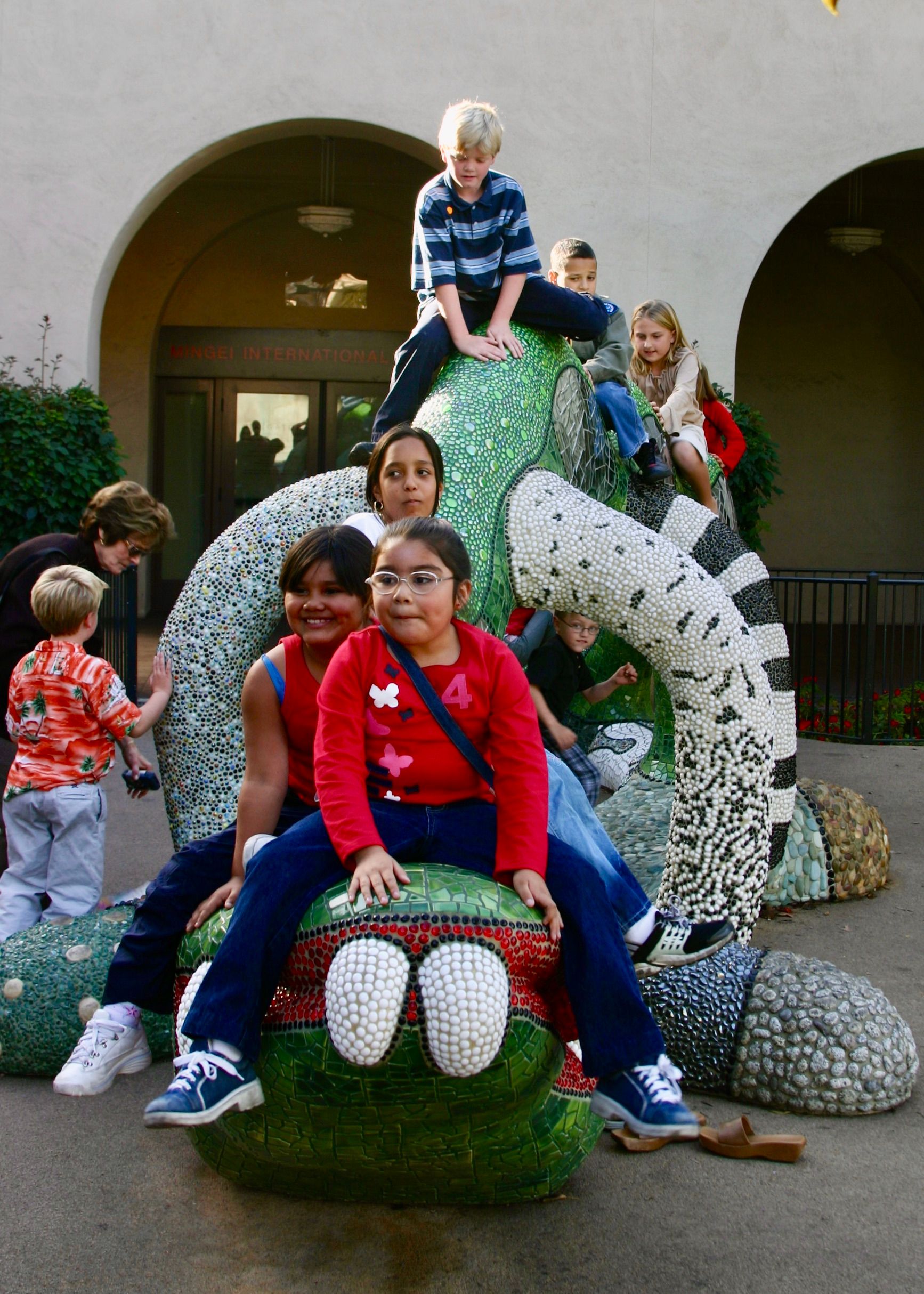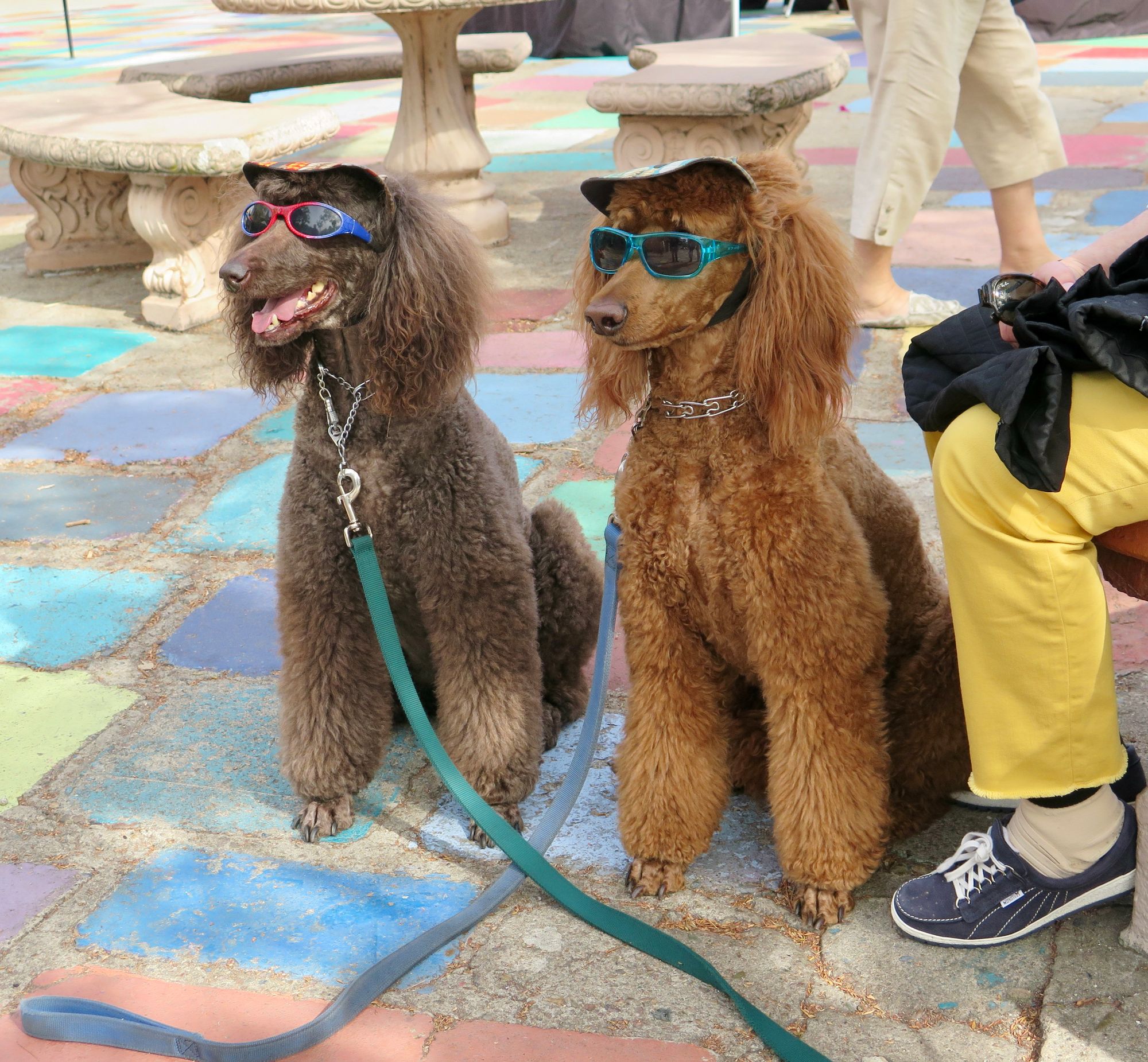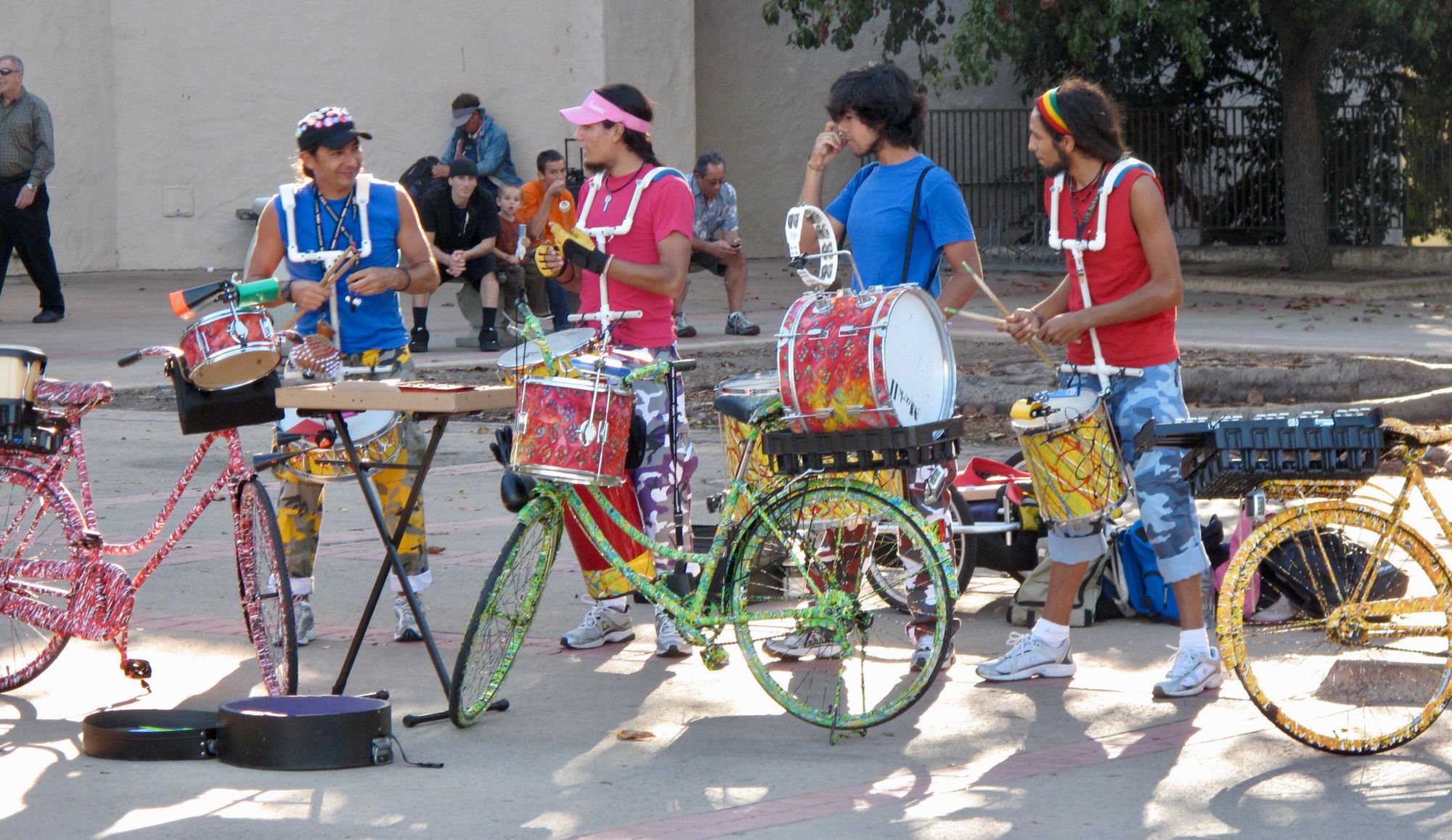 San Diego Zoo
The zoo is part of Balboa Park: just one of the many world-class attractions that enhance its appeal.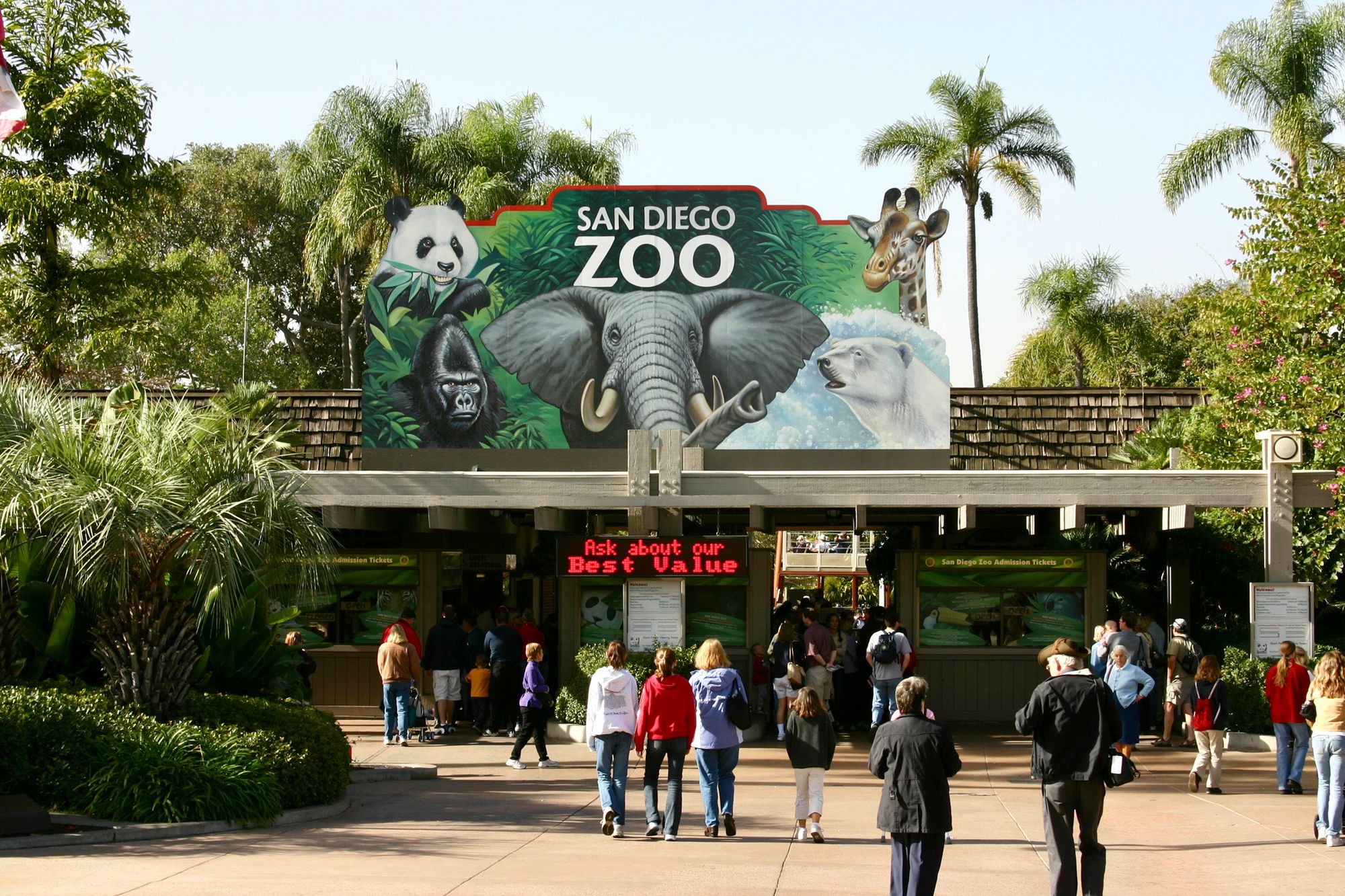 Little Italy
The other attraction we admire in San Diego is Little Italy. Marco Li Mandri, President of the Little Italy Association of San Diego, has turned a largely uninteresting part of the downtown, with some Italian destinations, into a major draw. He did so by downsizing the streets, and changing the perception of them into that of a shared space. As a result, through-traffic dramatically slowed and sidewalks became active. Soon, the area was filled with cafes, double-loaded sidewalks and small plazas at the intersections. It is a model we share globally.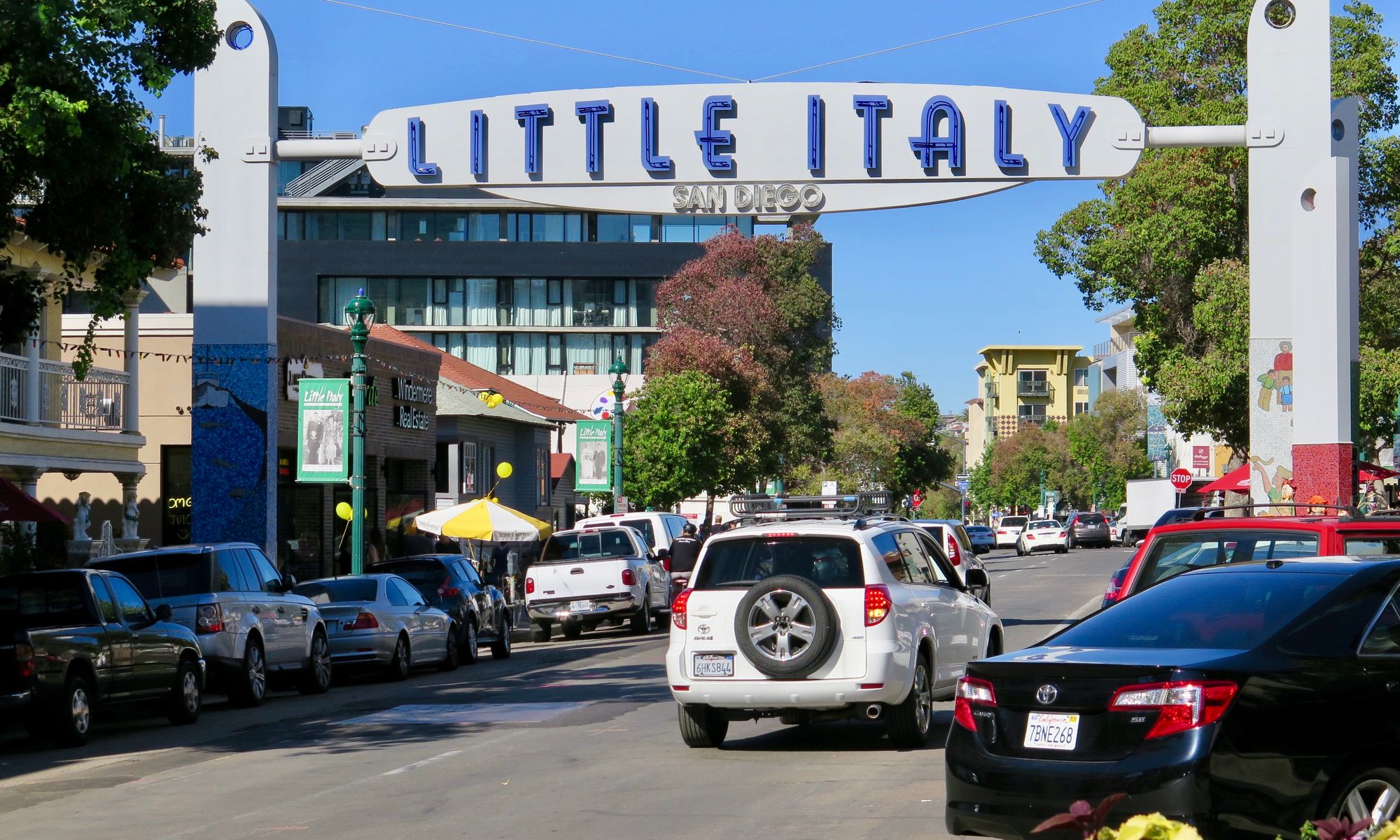 A Summary of Takeaways:
San Diego's waterfront has a massive opportunity for transformation. By using some of these benchmarks, we think its future will be bright.
The overall idea/finding is that programmed spaces far excel in creating the activity that draws people from every walk of life.
Connect with nearby neighborhoods
Make room to incubate businesses
Iterate and Experiment
Create iconic places
Focus on multi-use destinations
Bring in pop-up restaurants and cafes
Incorporate public art
Create seating for people
Make the space serve everyone
Think Lighter, Quicker, Cheaper
Make room to incubate businesses
Think Lighter, Quicker, Cheaper
Connect with other destinations
Build on the success of other key public spaces and destinations in San Diego
Other Resources for Better Waterfronts: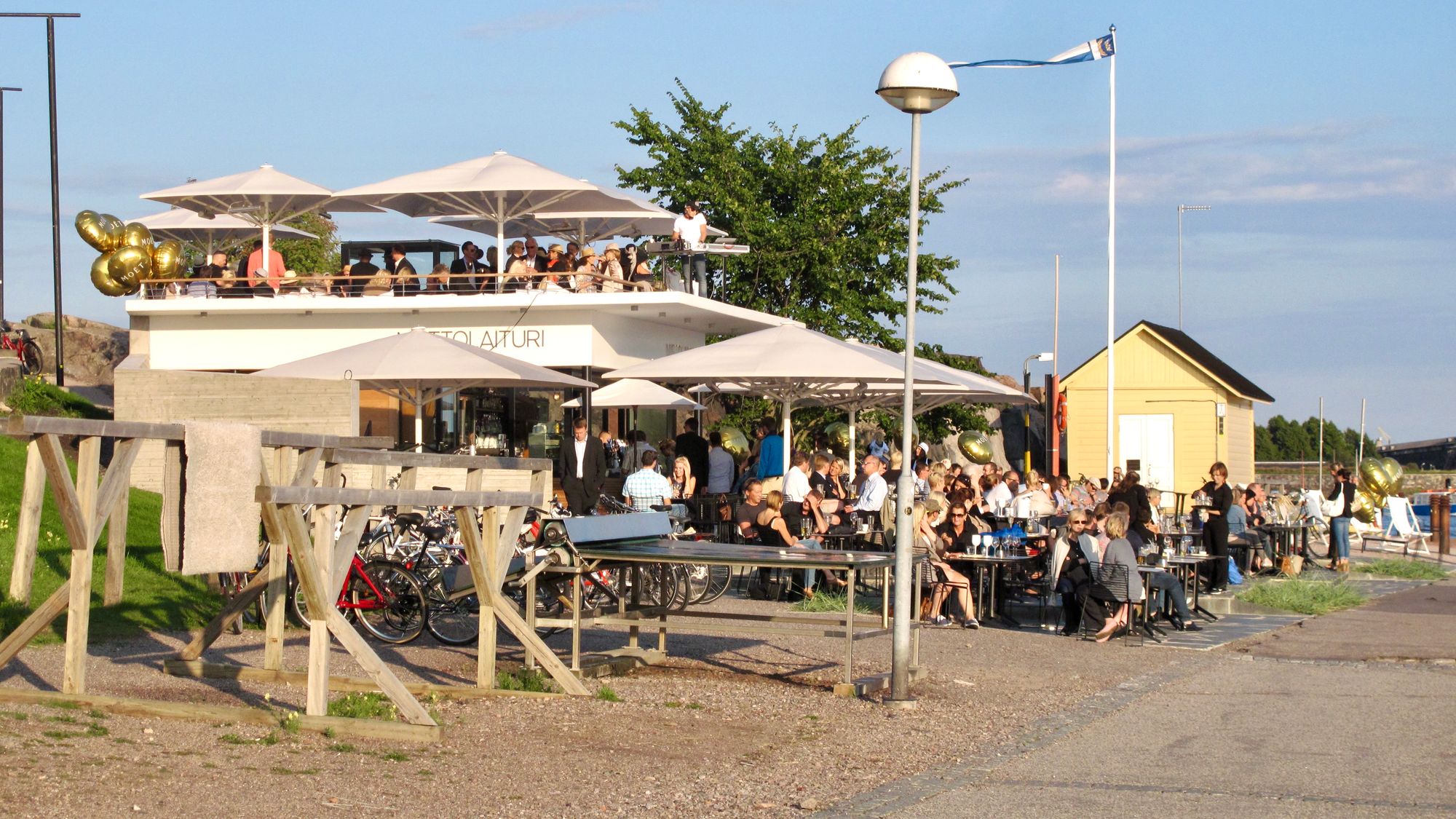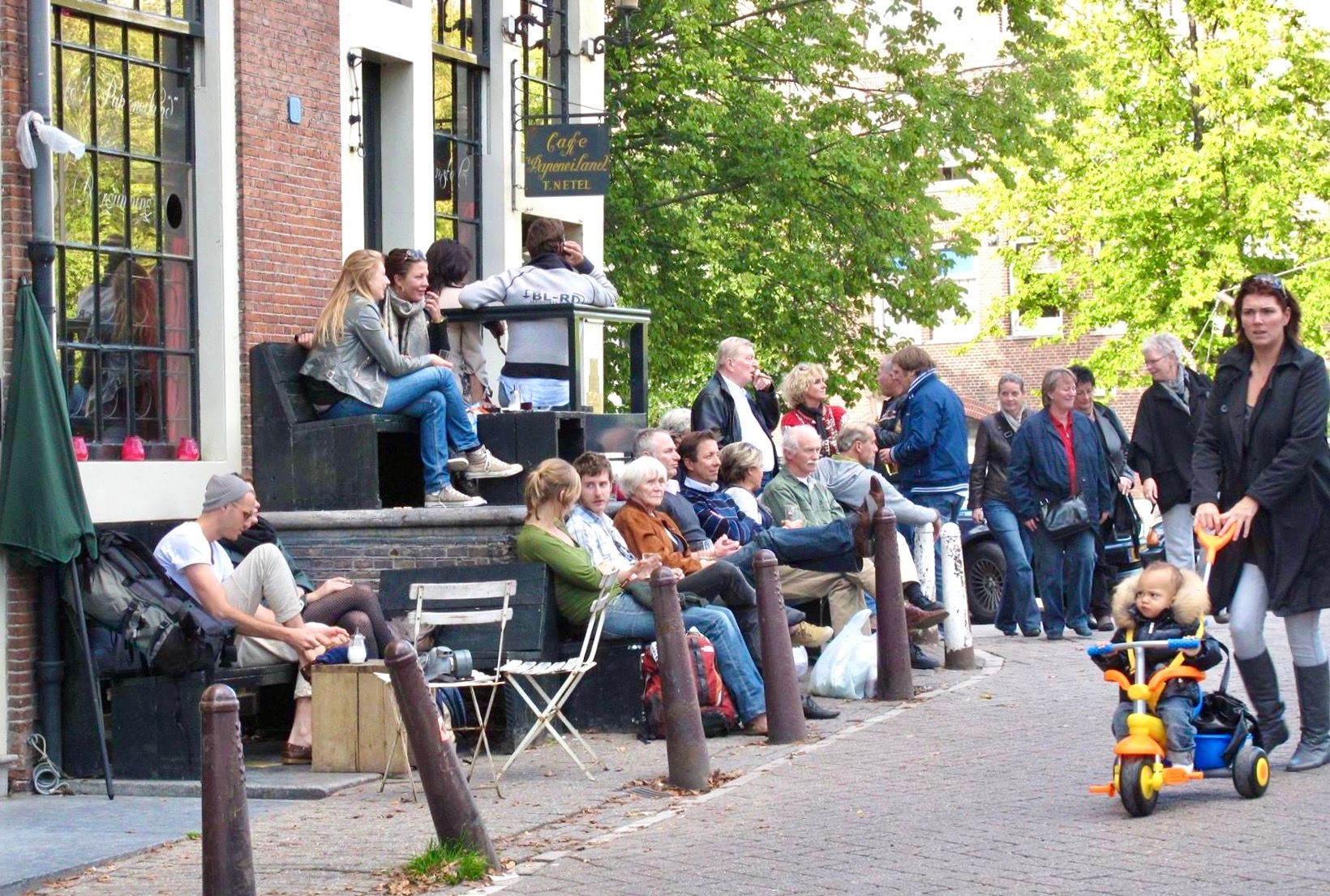 To read more about a hidden gem waterfront in Italy, read our article: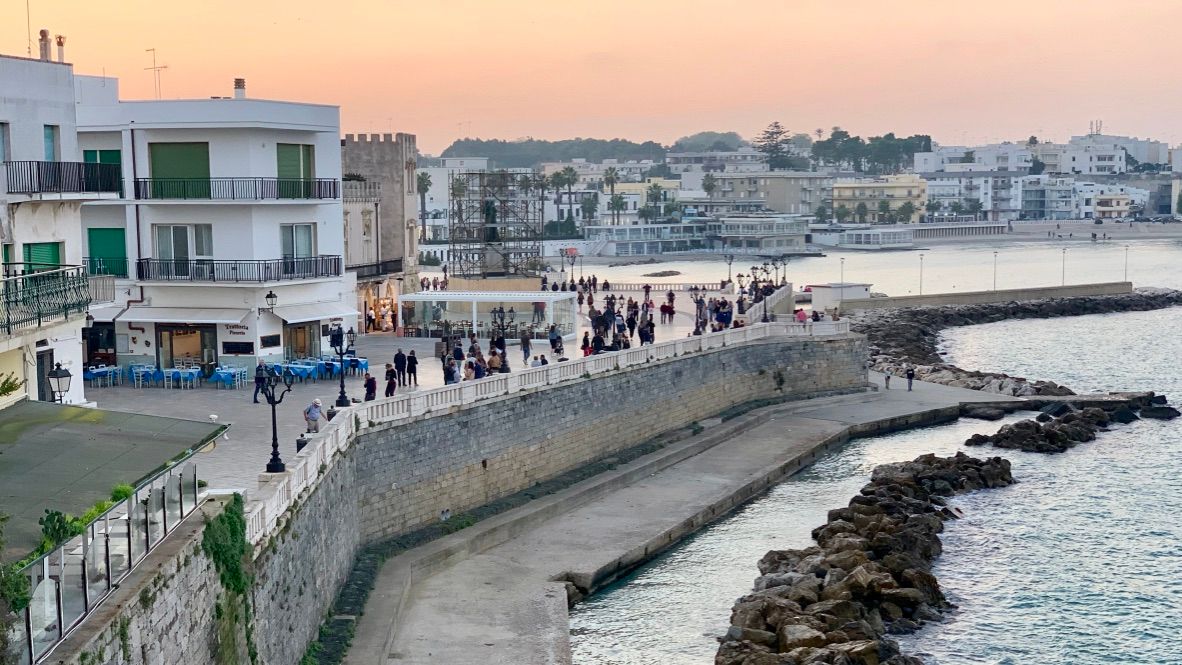 To read more about waterfront do's and don'ts, and the challenge we put forward from Vancouver's False Creek: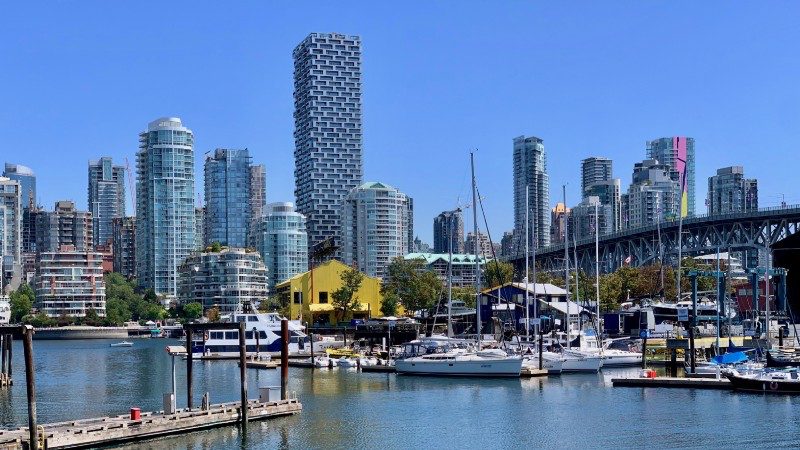 And the spectacular Balboa Park and all it offers: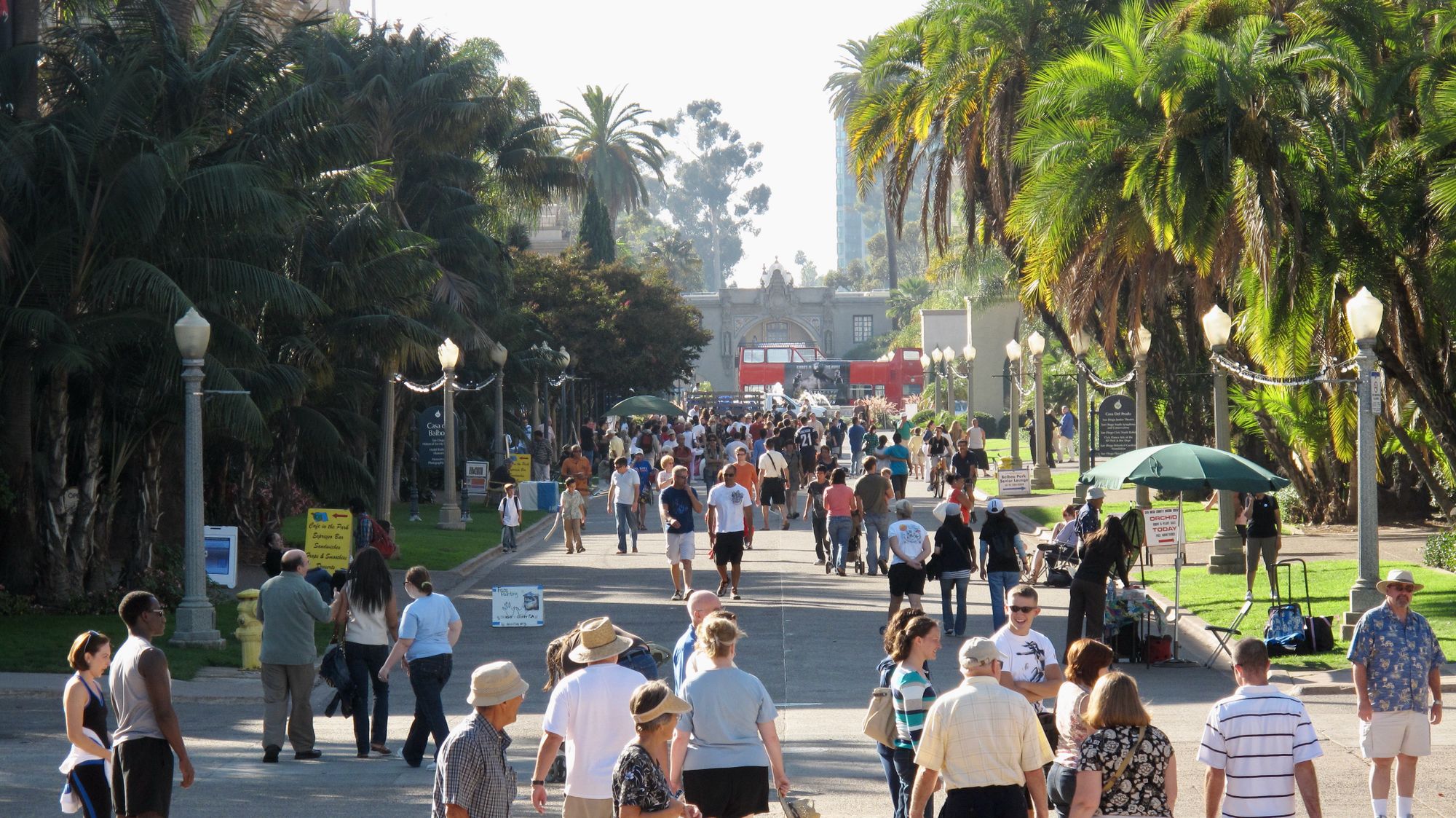 ---
Who we are - What we stand for. What is the Future we Want and Need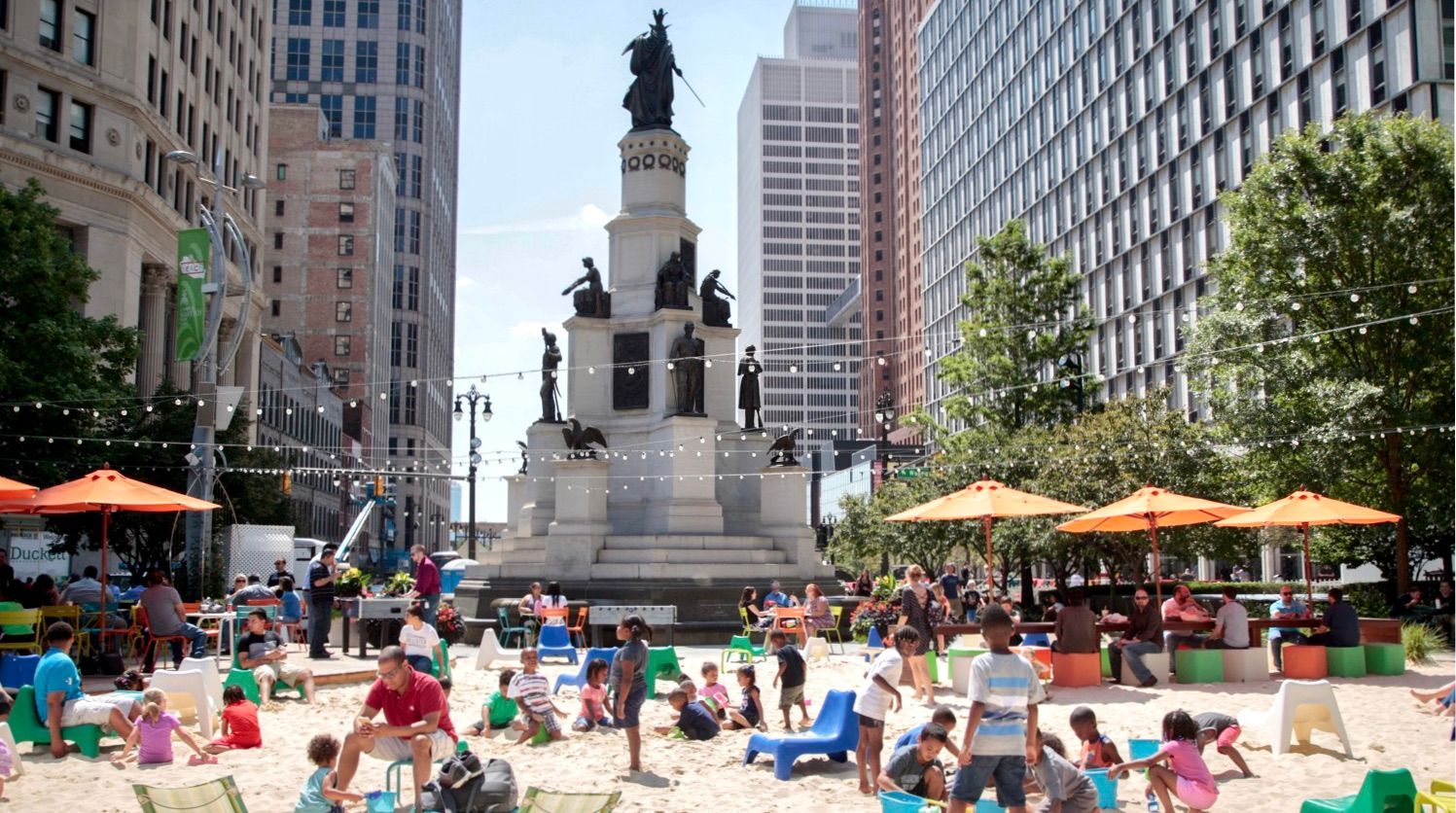 The mission of the
Social Life Project
is to incite a renaissance of community connection in public spaces around the globe. Through our online publication, presentations, campaigns, and catalytic projects, we can create transformative impact on communities everywhere. Our work grows out of more than 50 years devoted to building the global placemaking movement. It is an initiative of the
Placemaking Fund
, along with
PlacemakingX
 — a global network of leaders who together accelerate placemaking as a way to create healthy, inclusive, and beloved communities. We gladly accept
donations
to advance our work.